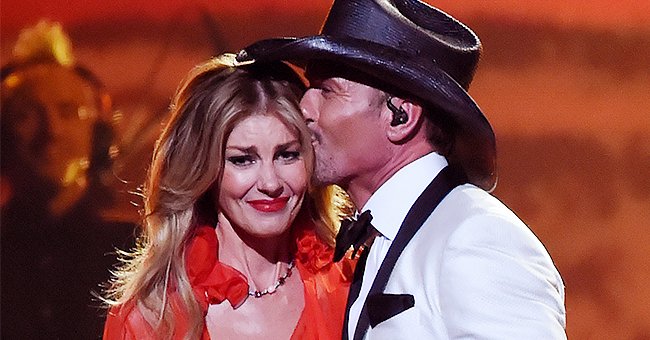 Getty Images
Faith Hill 'Had Felt like a Misfit' & Struggled to Find Biological Parents Who Abandoned Her
Faith Hill might have an exemplary marriage with the fellow country singer, Tim McGraw, but her childhood had some trauma. Given up for adoption as a child, Hill didn't grow up with her biological parents.
Faith Hill's fans know her as a wife to Tim McGraw, a successful musician, and a mother to three daughters. Their children are from oldest to youngest, Grace, Maggie, and Audrey.
The couple met for the first time on March 5, 1994, at the Country Radio Seminar showcase for new singers. Their meeting occurred backstage at Nashville's Opryland Hotel.
HOW FAITH & TIM MET
McGraw had a girlfriend, and Faith had separated from her husband. The two singers were immediately attracted to each other, with McGraw noting how intense the attraction was.
He guessed that his girlfriend could see it in his eyes and told him she didn't want him around Faith. By 1996, the songstress was engaged to a second man, her record producer, Scott Hendricks.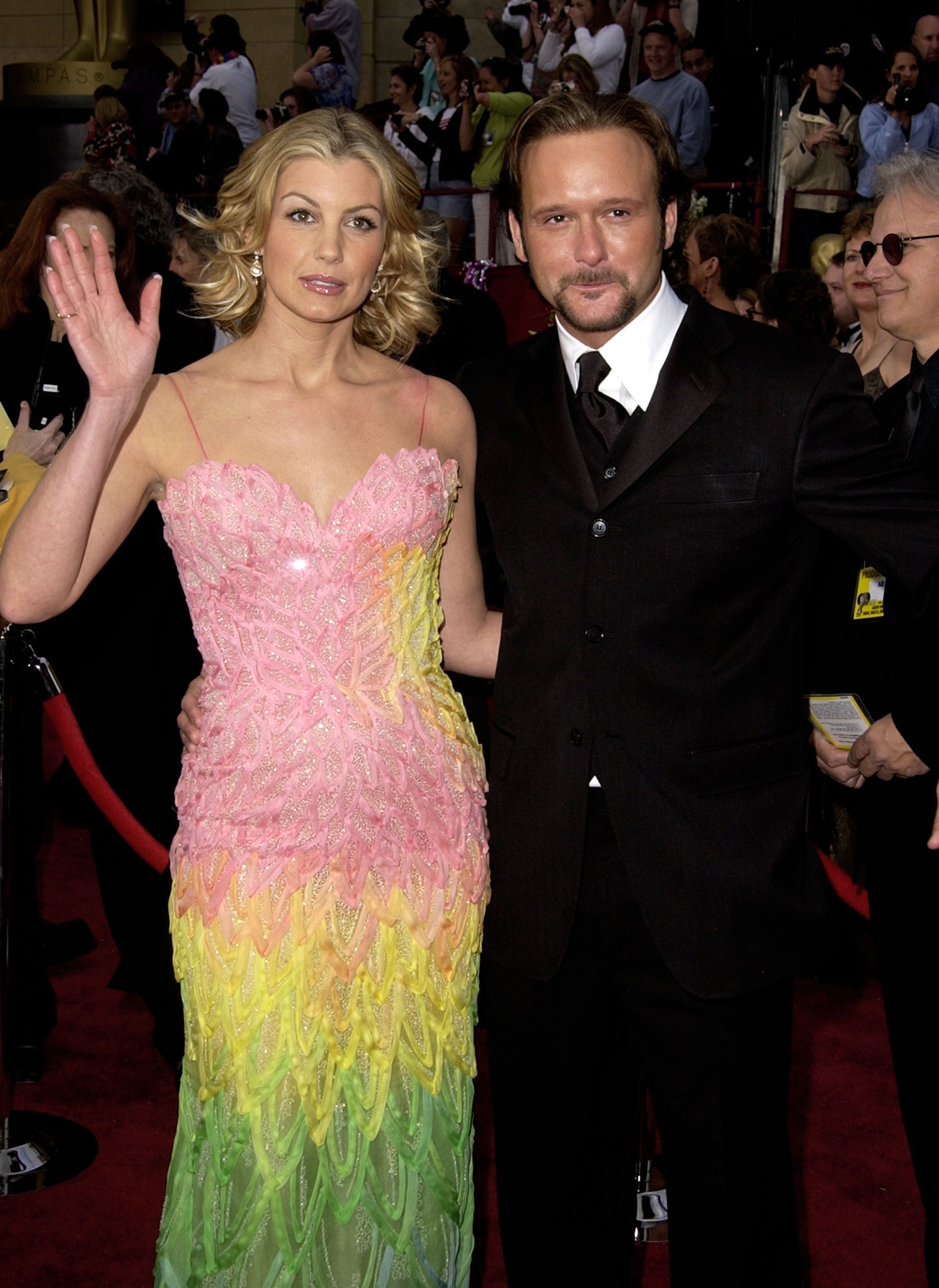 Faith Hill during the 74th Annual Academy Awards at Kodak Theater in Hollywood, California, on March 24, 2002 | Photo: SGranitz/WireImage/Getty Images
McGraw had grown in popularity so much at the time that he was going to have his first big headlining tour. Funny enough, he chose Faith to be his opening act and had recently called off his engagement to Kristine Donahue.
A few months after the tour began, Faith and McGraw shared the musical stage with a duet. They kissed on stage, and a few months later, the pair had tied the knot, and Hill found a new producer.
PARENTING THEIR DAUGHTERS
During a 2006 Glamour interview, Faith discussed parenting their three daughters. She revealed to the publication that one of the most important lessons she was teaching the girls was self-worth, adding:
"Tim and I are strict parents, but we've taught them to stay independent, even at a very young age. We want them to be able to think for themselves."
BEING ADOPTED
While Faith's daughters know precisely who their parents are, the songstress didn't have the same upbringing. Her parents never hid the fact that she was adopted, but they lied about her biological parents.
The country singer's adoptive parents told her she was given up for adoption because her biological mother had an affair with a married man, but that wasn't true. Her parents ended up getting married.
LOOKING FOR HER BIOLOGICAL PARENTS
Her adoptive parents were Pat Perry, a factory worker, and his wife, Edna, a retired bank employee. Faith never really had a passionate interest in finding her biological parents after growing up with two older brothers in Star, Mississippi.
However, one thing that stood out between her and her family was that she was the only one musically inclined. During a 2011 "In the Spotlight with Robin Roberts" interview, she explained how she ended up looking for her mother, stating:
"There was a period of time when I first moved to Nashville, like the first couple of years, that I was just simply lost. That's when I went on the search for my birth family."
FAITH'S 1ST MARRIAGE & FINDING HER MOM
Before Faith married McGraw, she was with Daniel Hill, a music publishing executive. After dating each other for 15 months, the couple got married on July 23, 1988, when the singer was 20.
Sadly, their marriage ended in divorce in early 1994, and the songstress explained how it failed because she had been too young. She felt she'd jumped into the massive commitment too quickly.
In an August 2000 People magazine interview, Daniel shared how he felt there'd been a deeper problem that led to their breakup. When she was having doubts about her marriage, it also was the time she found her mother.
It had taken her three years to find her biological mother, and by then, in 1993, she was coming out as one of the country's hottest stars. Daniel said the search consumed his ex-wife's energy.
Faith's former husband shared how the musician meeting her mother was the most "profound life-altering experience" for the star. However, her world was turned upside down from that point.
Daniel said his ex-wife had to let things go, but he was never bitter about the end of their relationship and was proud of her for being successful. Faith also touched on her first meeting with her mother.
FIRST CONTACT
In a 1999 People interview, the country singer recalled how alike she was with her birth mother. She recalled how her mother was blonde and tall like her and how she'd stare at first.
What is ironic about Faith's [Hill] story is how her husband, [Tim] McGraw, had a similar one about his own upbringing.
Faith said she felt filled when she saw her mother, and the pair continued seeing each other after that. The star's mother, who she chose not to name to protect her privacy, was a professional painter.
When the pair met, Faith also learned she had a biological brother, besides her adoptive ones, Wesley and Steve. Learning that her mother was an artist helped the vocalist understand "why she had felt like a misfit."
Their relationship took a while for them to become close. While speaking to Glamour, Faith also thanked people like Angelina Jolie for adopting children because she got to have a wonderful family.
TIM'S STORY ABOUT HIS FATHER
What is ironic about Faith's story is how her husband, McGraw, had a similar one about his upbringing. The singer grew up in Start, Louisiana, thinking his name was Tim Smith.
His mother, Betty, was married to Horace Smith, a truck driver. At the age of 11, Tim went through his mother's closet looking for Christmas gifts when he came across his birth certificate.
A scribbled-out section in the document mentioned baseball star Tug McGraw as his father. When Tim confronted his mother, she confessed Tug was his biological father before calling the athlete to explain the truth.
Tug agreed to meet his son even though he was already married with two other children. The baseball player and the country musician only started forging a relationship when Betty filed for child support.
Please fill in your e-mail so we can share with you our top stories!