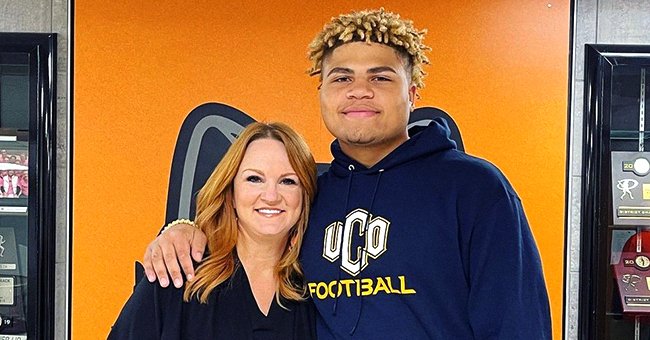 Instagram/thepioneerwoman \ Youtube/CBS Sunday Morning
Ree Drummond Is 'Protective' of Foster Son — She Never Revealed Him Publicly until He Was 18
Ree Drummond and her husband never thought they would become foster parents at any point in their life. However, circumstances presented them with a foster son, and they couldn't ignore him.
When their foster son joined their family, Ree Drummond felt very protective of him and didn't want him to get more attention than he needed at the time.
In trying to protect him and in line with the state agency restrictions, she didn't mention him on her social media until he was 18 and above the limits.
ABOUT REE DRUMMOND
Ree Drummond is a celebrity blogger, book author, and chef best known for her show "The Pioneer Woman" on The Food Network. She began blogging as a cattle rancher's wife, homeschooling her children.
As her blog grew, she had book deals and appeared on television shows. Shortly after, she launched her show, "The Pioneer Woman."
In no time, she started writing her recipes as books, opened the "The Pioneer Woman Mercantile," a hotel called "The Boarding House," a pizzeria called "P-Town Pizza," and "Charlie's Sweet Shop."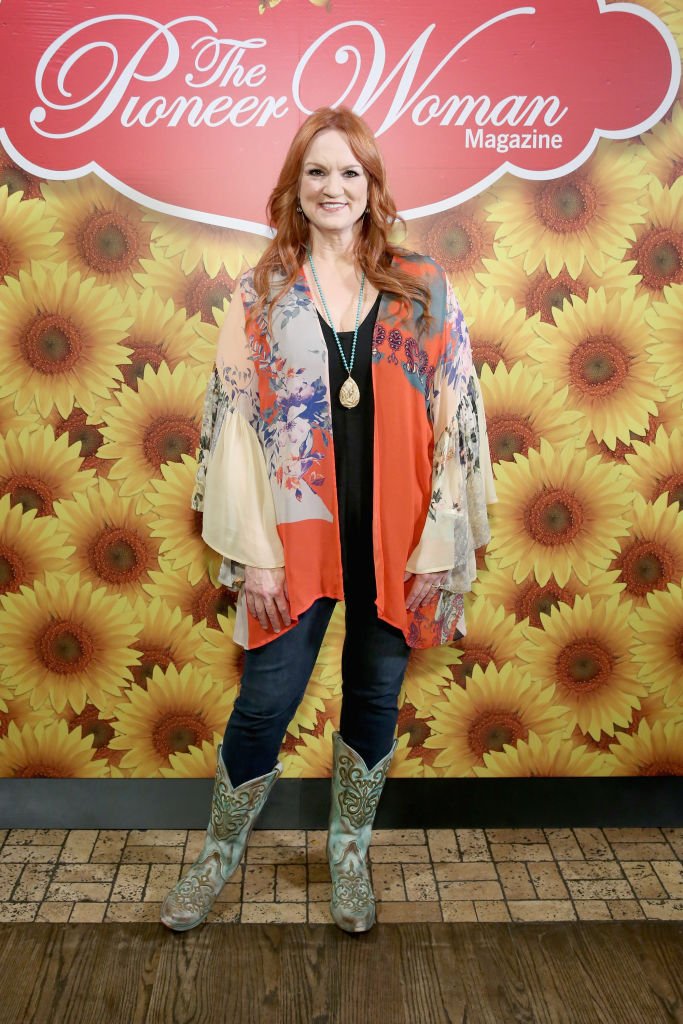 Ree Drummond at The Pioneer Woman Magazine Celebration with Ree Drummond on June 6, 2017, in New York | Photo: Getty Images
LIFE IN THE COUNTRY
Ree and her husband, Ladd, decided to live in the rural country town of Pawhuska, Oklahoma, with their family. Their home is an immaculate ranch in a gorgeous estate that features multiple guest homes.
Their land has stables for horses and other animals, a barn, large open fields, a creek, a pond, and landscaping. The property also has The Lodge, where Ree films her show.
Besides the kitchen at The Lodge, she also has a second private kitchen and other living areas. Their home is so beautiful that they allow fans to tour their property.
Ladd is a fourth-generation cattle rancher who left the Drummond Ranch to study at Arizona State University. His love for football makes him one of the biggest supporters of ASU.
He is so much a fan that ASU was playing on his wedding night, and he and his friends were in the men's locker room watching the game during their reception.
While many know him as Ladd, he was nicknamed "Marlboro Man" by Ree after a guest in their home referred to him by that name. Ladd's love for football can be matched with his love for Dr. Pepper can drink.
The prankster is known to have at least four Dr. Pepper drinks in a day. He loves to watch movies with Ree, ski, and is the ultimate grill master.
For Ree, the pace in the country is a little bit more relaxed, removed from civilization, and she gets her inspiration from the prairie because it calms her down and takes her to a quieter and simpler place.
CAREER WOMAN WITH A SUPPORTIVE HUSBAND
Besides taking care of the ranch and her children, Ree has made a career by blogging and sharing her recipes. She is also the author of over half a dozen books.
In June 2021, she released her latest cookbook, "The Pioneer Woman Cooks: Super Easy!" filled with super easy recipes and shortcut ingredients.
During the book's signing in November 2021, her husband surprised her fans at Books-A-Million in Grapevine by showing up and signing some of the books.
Ladd has always been one of Ree's biggest supporters. He not only showed up for the book signing, but before the event, he drove her there because she was too tired to drive.
THE DRUMMOND BUNCH
Ree is a career woman who also enjoys taking care of her family. On June 25, 1997, Ree and Ladd welcomed their first daughter Alex. Even though she does not like to cook, Alex works with Ree.
Alex graduated from Texas A&M University in 2018, got engaged to her university sweetheart, Mauricio Scott, in August 2020, and they married on May 1, 2021.
Ladd and Ree welcomed Paige, their second daughter, on October 31, 1999. Paige, who makes appearances on her mom's social media accounts, is an outgoing college student at the University of Arkansas.
Their football-playing son, Bryce, was born on September 17, 2002. He played football at the Pawhuska High School team and was recruited to play quarterback at the University of North Texas.
Ree's youngest child, Todd, was born on June 4, 2004. Like his elder brother Bryce, he is also a football player but is still in high school.
ADDING A BONUS KID
For Ree and Ladd, adding a foster child to their home was never something that crossed their minds. Ladd had met Jamar, their foster son, during his high school football practice after Jamar had transferred from Tulsa.
Football brought Jamar, Bryce, and Todd together as friends. One day Jamar showed up at their house with his bag and ready to move in. His circumstances were one they couldn't ignore and Jamar becoming their foster son was situational.
That was the first time Ree met Jamar, but he quickly fit in and blended with them as soon as he joined their family. Despite their differences, they've been able to work through their relationship.
BROTHERHOOD' TURF WARS'
Having to live with two teenage boys came with its challenges. The age difference between Jamar and Bryce is only one month, which means they would have some natural turf wars and personality clashes.
Two days after Jamar joined their household, he had an accident that badly injured his foot. The accident left him bedridden for six weeks and helped the Drummond family get closer.
Even though Ree's children welcomed him openly, it was normal for them to have had sibling rivalry. However, in settling the dispute between the boys, they try not to take sides and make the boys shake hands a lot.
ALWAYS A PROTECTIVE MOTHER
When Jamar joined the Drummond family, she felt protective of him and never talked about him on her social media. She said:
"I feel protective of Jamar and have always wanted his story to be his own and not fodder for my social media."
She had wanted Jamar to settle in and get his bearings and not for him to get more attention than he wanted or needed. However, after over a year and a half, he is now an inextricable part of their family.
Also, since he became their foster child before he turned 18, the state agency had restrictions that forbade her from talking about him. Now that he is above 18, he's tired of feeling like the Drummonds are trying to hide him from the world.
When he had his accident two days after joining their family, Ree, who has learned to embrace the chaos and funny parts of motherhood, overcompensated when taking care of Jamar, making him add thirty pounds during recovery.
Please fill in your e-mail so we can share with you our top stories!