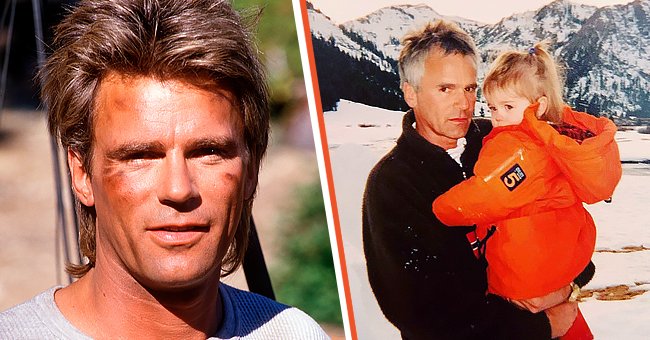 Richard Dean Anderson and daughter. | Getty Images / Instagram/rixxanderson
Richard Dean Anderson Never Married & Started Crying after Finding Out He Would Be a Dad
Although Richard Dean Anderson has never married, he is now the proud father of an aspiring actress and filmmaker. He couldn't hold back his tears when he learned he would be a dad.
They say that parenthood changes one's life, and Richard Dean Anderson knows it firsthand. Due to his successful career, he wouldn't spend much time with his family when he was younger.
Things changed when his daughter, Wylie, was born as he could spend all day just watching her. He also would have loved to have more kids, but he had difficulty committing to just one woman.
RISE TO STARDOM
Born in January 1950, Anderson's first love was not acting but hockey. Within three weeks, he broke both arms while playing high school hockey games. When he was 16 years old, he gave up on his dream of becoming a professional athlete.
Luckily, he acted from a young age as he participated in school and church plays growing up. He eventually studied acting in college and showed up on the entertainment industry scene in the mid-1970s.
However, his career skyrocketed in 1985 when he was cast as Angus MacGyver in the action-adventure TV show "MacGyver." He portrayed the secret agent for seven seasons and became an era's icon.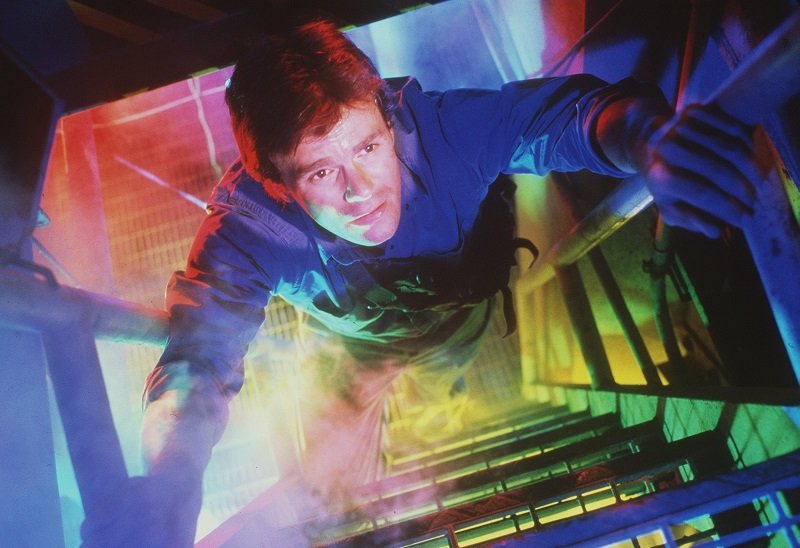 Richard Dean Anderson as Angus MacGyver in September 1985 | Photo: Getty Images
BUSY BACHELOR
Anderson once admitted that while his career was nothing short of triumphant, he "neglected" his family for it. To make up for all the lost time, he would visit his parents and brothers.
His romantic life frequently made headlines, mostly because he earned the title of Hollywood's busiest bachelor. He has never married, but it is not like he didn't date. Some of the most famous celebrities involved with Anderson were Sela Wad, Katarina Witt, and Teri Hatcher.
Anderson bought a myriad of parenting books and joined Prose at a yoga labor-prep course.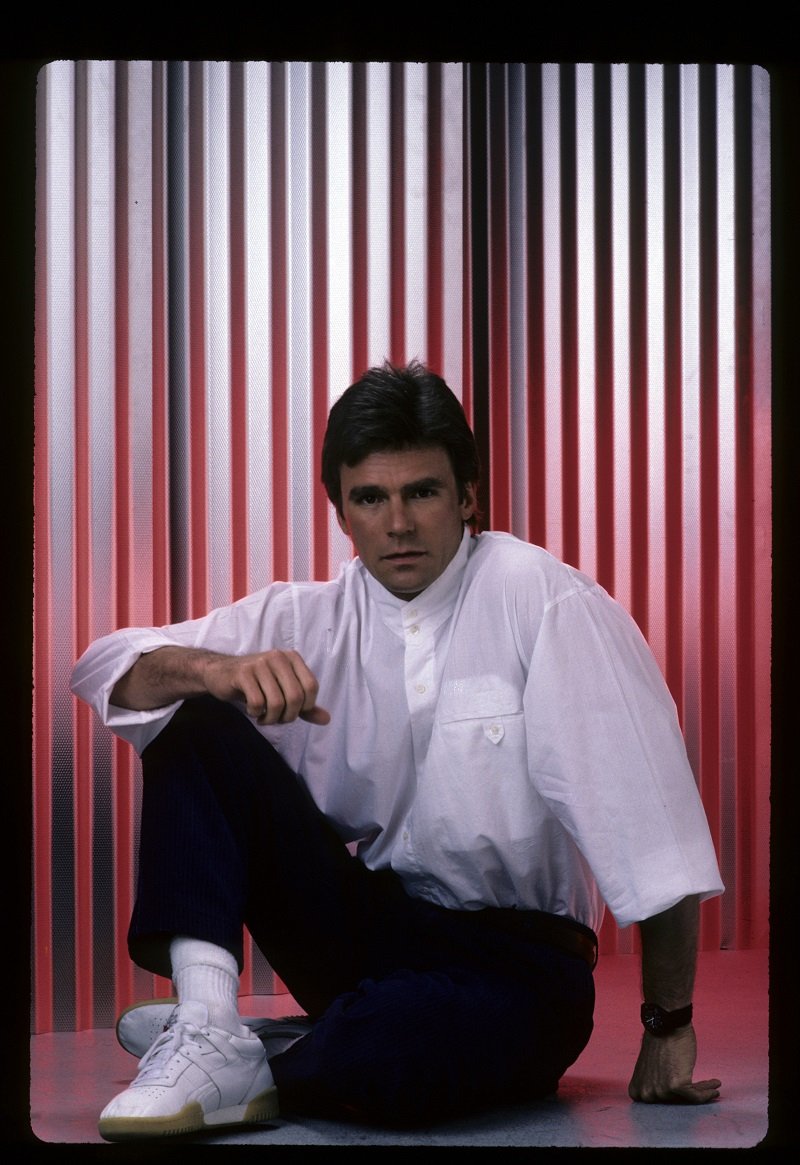 Promotional photo of Richard Dean Anderson as Angus MacGyver in June 1985 | Photo: Getty Images
However, he never let himself be too emotionally involved with anyone. Whenever he felt he was close to developing strong feelings, he would abruptly end the relationship and find someone new.
Everything changed when Apryl Prose came into his life. The former wardrobe and prop stylist admitted she was not interested in him initially because she thought he was the typical actor in his 40s who couldn't commit.
When Prose and Anderson met through mutual friend Michael Greenburg, she changed her mind. The actor confessed they started flirting right away and were good friends by the end of that week.
Prose also called her mom to tell her she had met the man she would be with for the rest of her life. Things got complicated in November 1997 when Prose learned she was pregnant.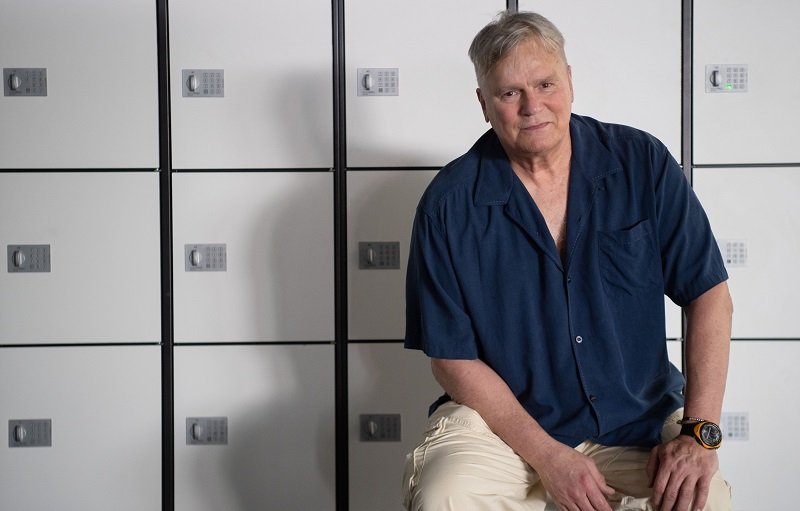 Richard Dean Anderson on June 27, 2019 in Baden-Wuerttemberg, Stuttgart, Germany | Photo: Getty Images
ANDERSON AS A FATHER
Since they didn't plan the pregnancy, she believed Anderson would freak out. Instead, he told her to calm down and assured her everything would be great.
The actor revealed he had always wanted to be a father, but when he was hit by the reality of what being a dad really was, he started crying. He then bought a myriad of parenting books and joined Prose at a yoga labor-prep course.
Prose and Anderson talked about having more kids following the baby news, mainly because he wanted at least two. He joked that he was jealous he couldn't have a baby independently.
However, marriage was not in their plans. They admitted they were not in a hurry to tie the knot. Although Anderson and Prose were together from 1996 to 2003, they never married.
The former couple's daughter, Wylie Quinn, was born in August 1998. Anderson let everybody know he was a protective father and joked that the guys who wanted to win over Wylie's heart in the future needed to be "careful."
Fatherhood changed him, too. After confessing he could watch his daughter all day, Anderson said he immediately took over the diaper-changing responsibility when he returned home because he "loved that" just as much as feeding and helping her burp.
Now, Wylie is 23 years old, and she is the spitting image of her father. She graduated from Emerson College with a Bachelor of Art's degree in Theater Education & Performance, specializing in Acting, Directing, Writing, and Improvisation.
It is essential to point out that Wylie has been making headlines even before finishing college. In 2019, she and fellow actress Destini Stewart did the opening number and monologue at the 38th annual EVVY Awards.
In Anderson's case, he has been taking fewer acting roles in recent years. However, he still visits fan conventions worldwide as "Stargate SG-1" made him a 1990s and 2000s icon. Way to go!
Please fill in your e-mail so we can share with you our top stories!