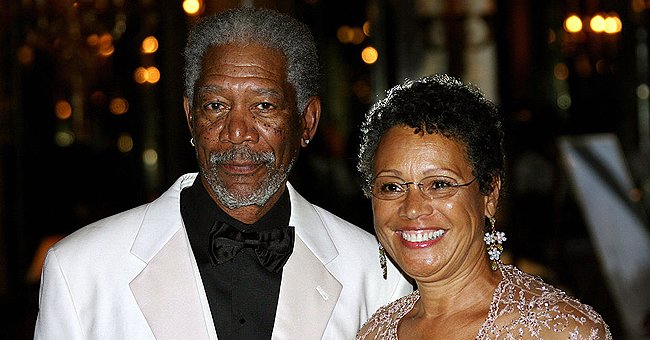 Getty Images
Morgan Freeman Did Not Want 5th Kid & Gave Wife Solution as She 'Was Hysterical to Have a Baby'
Actor Morgan Freeman has been a helper and mentor on screen and in real life. The actor gave his second wife a solution when she "was hysterical to have a baby," and he didn't want another child.
Morgan Freeman's distinctive grey hair, beard, and deep voice can never be mistaken for anyone else's. But there is so much more to the 85-year-old actor, director, and narrator.
While Freeman is quite famous for his heroic parts in movies, his real personality isn't far from his phenomenal onscreen characters. And despite not being entirely successful with his marriages, the actor is notably proud of his family.
WHO IS FREEMAN?
Throughout Freeman's career spanning over five decades, he has blessed fans globally with various mind-blowing movies. His mastery as a movie star has also earned him multiple accolades, including an Academy Award and a Golden Globe Award.
It is safe to say that Freeman has had a passion for acting almost all his life. His first shot at acting came when he was 12, although it was by chance.
The actor was in junior high school, and, as punishment for an offense, Freeman was instructed to participate in the school's drama competition.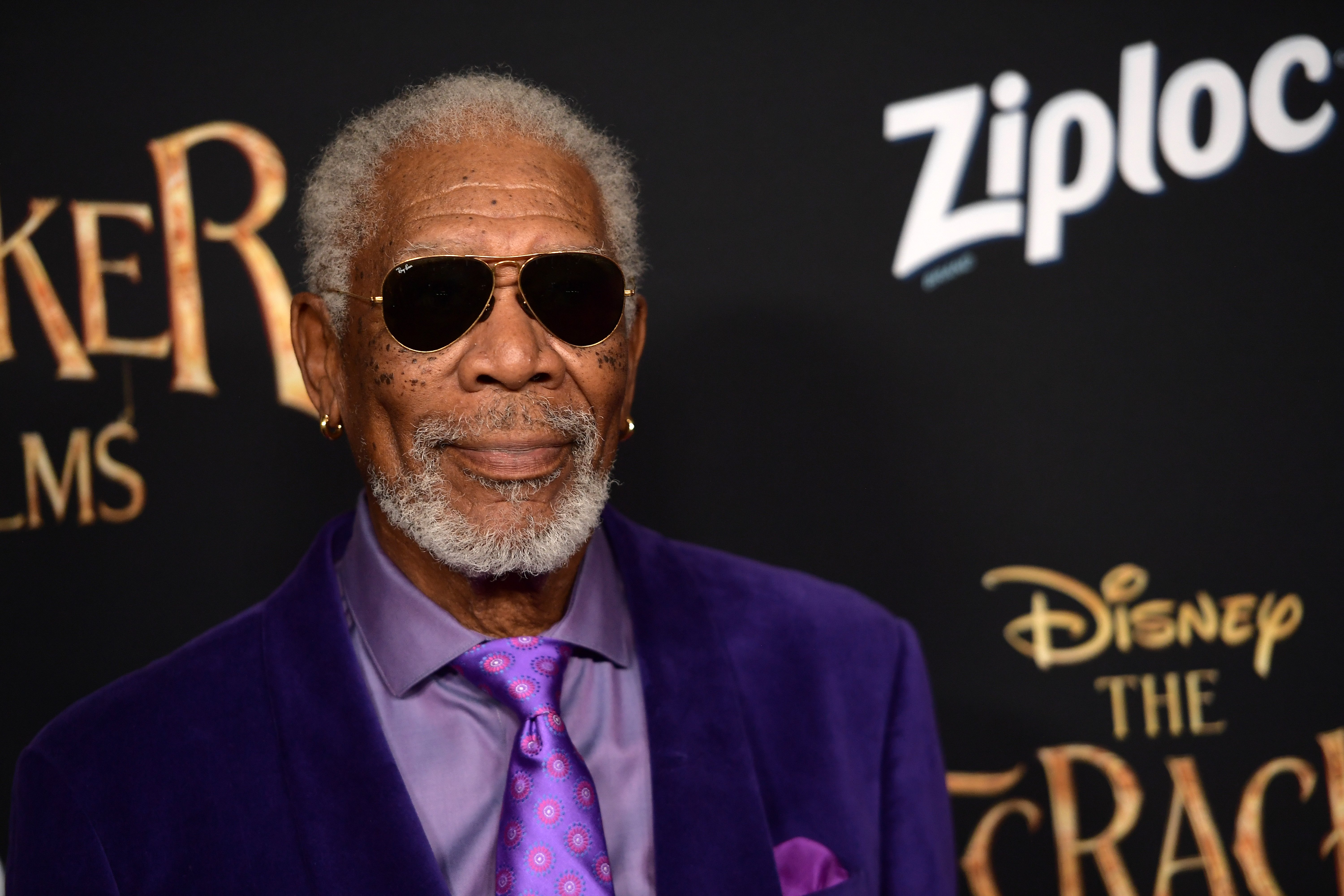 Morgan Freeman pictured at the premiere of Disney's "Nutcracker And The Four Realms," 2018, Hollywood, California. | Photo: Getty Images
To everyone's surprise, the then 12-year-old boy was a total natural on the stage, making the whole scene look effortless. But while Freeman had the talent for acting, he also had other interests.
Growing up in Mississippi, the "Olympus Has Fallen" actor had a great passion for being a fighter pilot, and he gave it a go after graduating high school. In 1955 Freeman declined a partial drama scholarship to join the U.S. Air Force.
While he was there, he wasn't granted the opportunity to dart around the skies as he wanted. Instead, he was relegated to the grounds where he worked as a radar technician.
This, coupled with Freeman's realization that he wasn't down for shooting people, led him to put away his passion for flying. By 1959, he left the Air Force and took to Hollywood to try his luck as an actor.
However, being an actor wasn't easy either. The "Million Dollar Baby" star worked petty jobs during the day and went for auditions at night.
Reports revealed that the actor's second marriage hit the rock following his infidelity cases.
It was Freeman's routine until he eventually landed his breakthrough role in "Hello, Dolly" in 1967 and also married Jeanette Adair Bradshaw.
Despite the achievement "Hello, Dolly" brought, it wasn't enough to provide the actor with the desired success, and Freeman found himself struggling for years before landing award-winning roles.
While the actor struggled with his career, his personal life also experienced turbulence and made things more difficult. His marriage started to fall apart, and he began drinking. Freeman and Bradshaw's marriage soon became unrepairable, and by 1979 the couple called it quits.
However, before their divorce, they were parents to two kids, their daughter Morgana, and Freeman also adopted Bradshaw's daughter, Deena, whom she had from a previous relationship.
FREEMAN AS A FATHER
Freeman is also father to sons Alfonso and Saifoulaye, whom he had with women he didn't marry. Alfonso is an actor with credits in movies like "The West Wing" and "ER," but Saifoulaye is private, and there isn't much news about him.
Aside from having a beautiful career, one of the things Freeman is most proud of is his kids. The 85-year-old "Lean On Me" star is also private about his personal life and keeps his kids away from the spotlight. However, he opened up about his kids and life as a father in an interview.
Being a father did not immediately change Freeman. Reminiscing on his journey to parenthood, the Hollywood star said raising children wasn't an all wonderful experience.
Due to his demanding job, he spent lots of time away from his children, and he missed out on many family moments. Speaking on his life as a parent, he said:
"I'm not sure fatherhood changed me. You have to be married to be a father. I sired a couple of kids without being married, but that doesn't make you a father."
He added that becoming a father took him a while because he was busy trying to be an actor, but his priorities changed over the years. Freeman gushed over being a father, grandfather, and great-grandfather as the interview continued.
From becoming a good dad to walking down the aisle twice, Freeman has sure had his fair share of ups and downs. After his divorce from Bradshaw, the actor remained single until he met costume designer Myrna Colley-Lee in 1976.
HOW FREEMAN MET HIS SECOND WIFE
When Freeman and Colley-Lee first met, the actor was fresh from a divorce and was dealing with alcohol issues. In an interview, the costume designer said Freeman was "very aloof, alone" when they met.
But, with time, the two connected, and by 1984 they got married. However, Colley-Lee revealed that she became very "hysterical to have a baby" after their wedding, but Freeman was done having babies.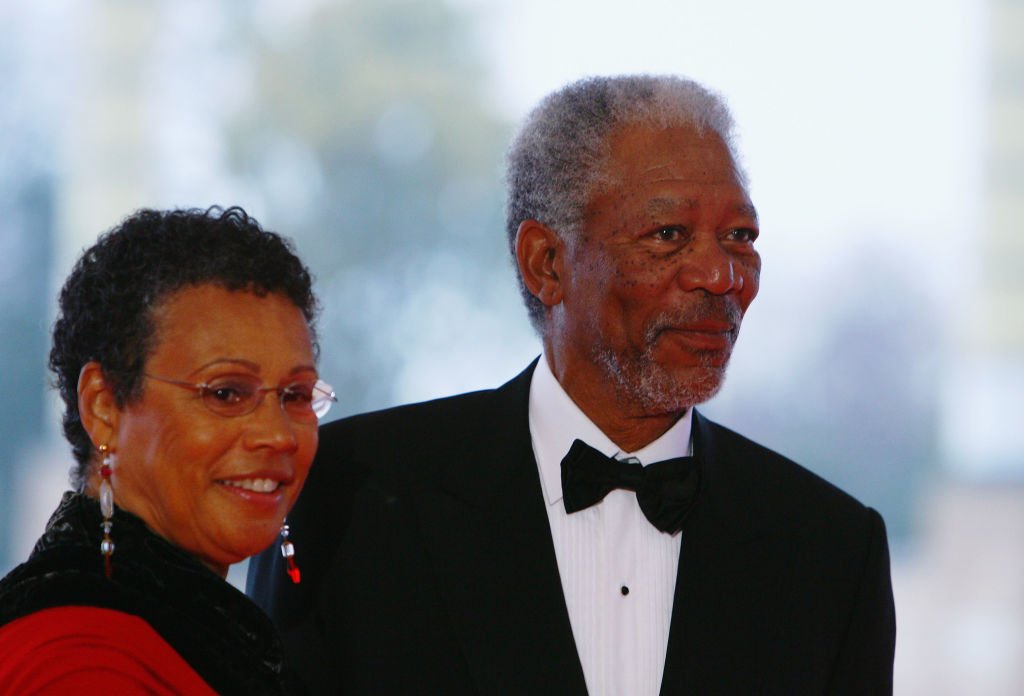 Actor Morgan Freeman and his wife, Myrna Colley-Lee attend the Laureus Sports Awards at the Palau Sant Jordi on April 2, 2007. | Photo: Getty Images
However, a solution came when Freeman's granddaughter E'Dena Hines came to live with them. E'Dena's mother, Deena, was having personal issues at the time, so Colley-Lee decided the little girl should stay with them, and she says Freeman was happy she got the opportunity to be a parent.
Freeman and Colley-Lee lived a happy life together for many years. His marriage to the costume designer was his longest-lasting.
Sadly, while the couple had such a wonderful time accompanying each other to events and spending quality family time together, their romance ended.
THEIR BROKEN MARRIAGE
The couple called it quits after 26 years together. Reports revealed that the actor's second marriage hit the rock following infidelity. However, Colley-Lee filed for divorce as she could no longer tolerate her husband's attitude.
However, after Colley-Lee filed for divorce, Freeman was involved in an accident that left him and a passenger in terrible conditions.
According to reports, the actor was driving with Demaris Meyer on Mississippi Highway 32 in Tallahatchie County when the vehicle veered off the road.
Bill Rogers, a retired police officer who was the first at the scene, said Freeman confirmed that he and Meyer were heading to his home in Charleston when the accident happened.
According to Rogers's words Freeman said Meyer was a friend who had offered to give him a ride home.
HIS ACCIDENT
With some fractured bones and injuries that needed stitching Freeman had to remain hospitalized, which in turn kept his divorce on hold.
While medical officials were tending him, his partner and lawyer Bill Luckett made it clear his divorce proceedings were pending.
Meanwhile, the Golden Globe winner isn't letting all the ups and downs in his life affect work. Freeman teamed up with the History Channel on a new series called "Great Escapes With Morgan Freeman."
The documentary sees the award-winning actor's visits to famous prisons detailing a few of the most notorious prison escapes.
Please fill in your e-mail so we can share with you our top stories!