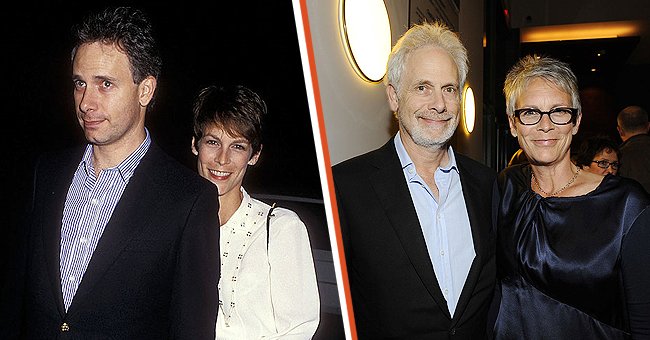 Getty Images
Jamie Lee Curtis, Happily Wed for 37 Years, Knew She Would Marry Christopher Guest before They Met
"Halloween" star Jamie Lee Curtis knew she would marry her husband Christopher Guest when she saw a picture of him. Thirty-seven years later, they are still married.
Not many people believe in the law of attraction – the belief that you will attract into your life what you put your focus on. But they may change their minds after learning Jamie Lee Curtis and Christopher Guest's love story.
Curtis and Guest share two children and have been married for almost four decades, and everything started with a magazine picture.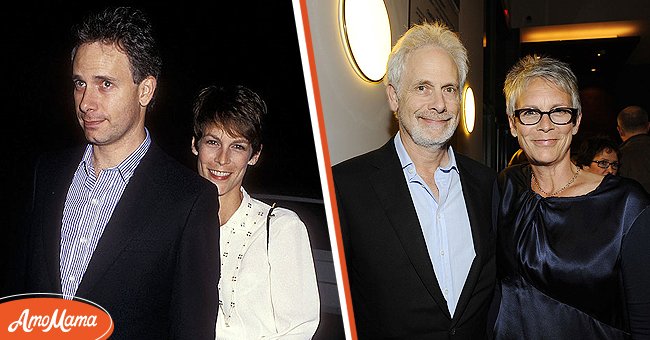 Jamie Lee Curtis and Christopher Guest on October 6, 1987 in Beverly Hills, California [left]. Curtis and Guest on July 22, 2011 in Santa Monica, California [right] | Photo: Getty Images
I'M GOING TO MARRY THAT MAN
Curtis has attracted people's attention since she made her film acting debut as Laurie Strode in 1978's "Halloween." The horror movie was so successful that she kept landing parts in more horror projects and earned the title of "Scream Queen."
In 1984, she was already a Hollywood star who could date anyone, but she ended a relationship earlier that year. However, the 25-year-old actress felt "cautiously optimistic" about life after that breakup.
Apart from buying an apartment in Los Angeles, she was determined to take financial and personal risks to become fully independent. In 1984, "Halloween" producer and co-writer Debra Hill visited Curtis during a spring afternoon.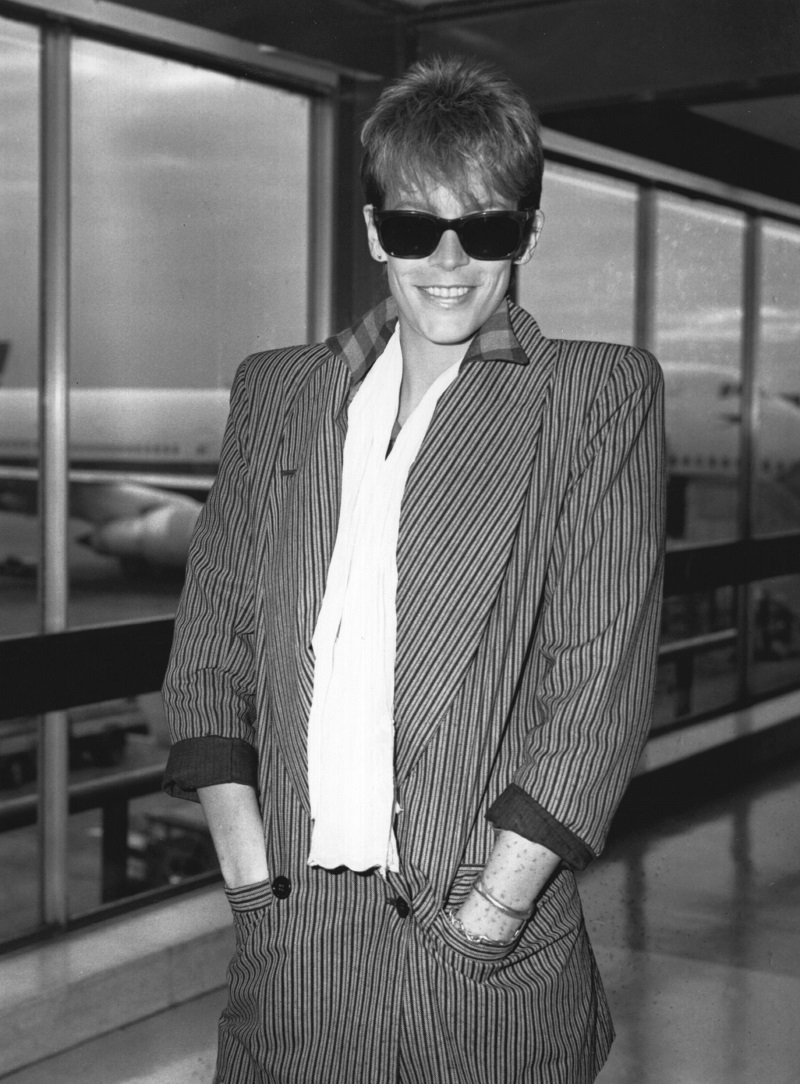 Jamie Lee Curtis circa 1990 | Photo: Getty Images
As they were flipping through a Rolling Stone magazine, Curtis stopped at a photograph of three men. The one on the right caught her eye with his plaid shirt and "waggish smirk."
Although she had never seen him before, she told Hill, "I'm going to marry that man." Luckily, Hill knew who that person was: actor and filmmaker Christopher Guest.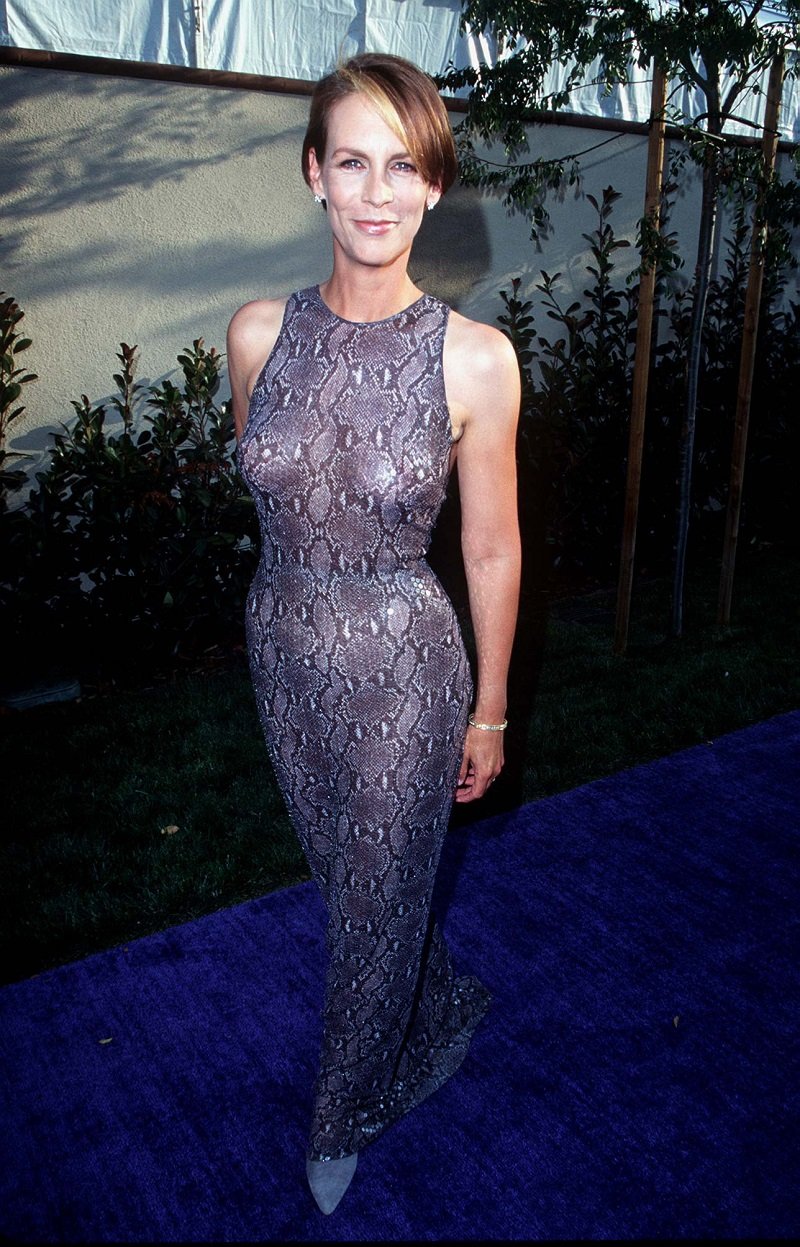 Jamie Lee Curtis at the 1996 MTV Movie Awards in June 1996 | Photo: Getty Images
Born in New York City in 1948, Guest held the British title of 5th Baron Haden-Guest. The House of Lords Act of 1999 removed the right of most hereditary seats, so he no longer has the position.
Hill knew Guest's agent and had his number. Curtis called the agent the following day, gave him her number, and asked him to tell Guest to contact her if he was interested.
In moments of "great intimacy," […] Guest would look at his wife and say, "Oh, Janie!"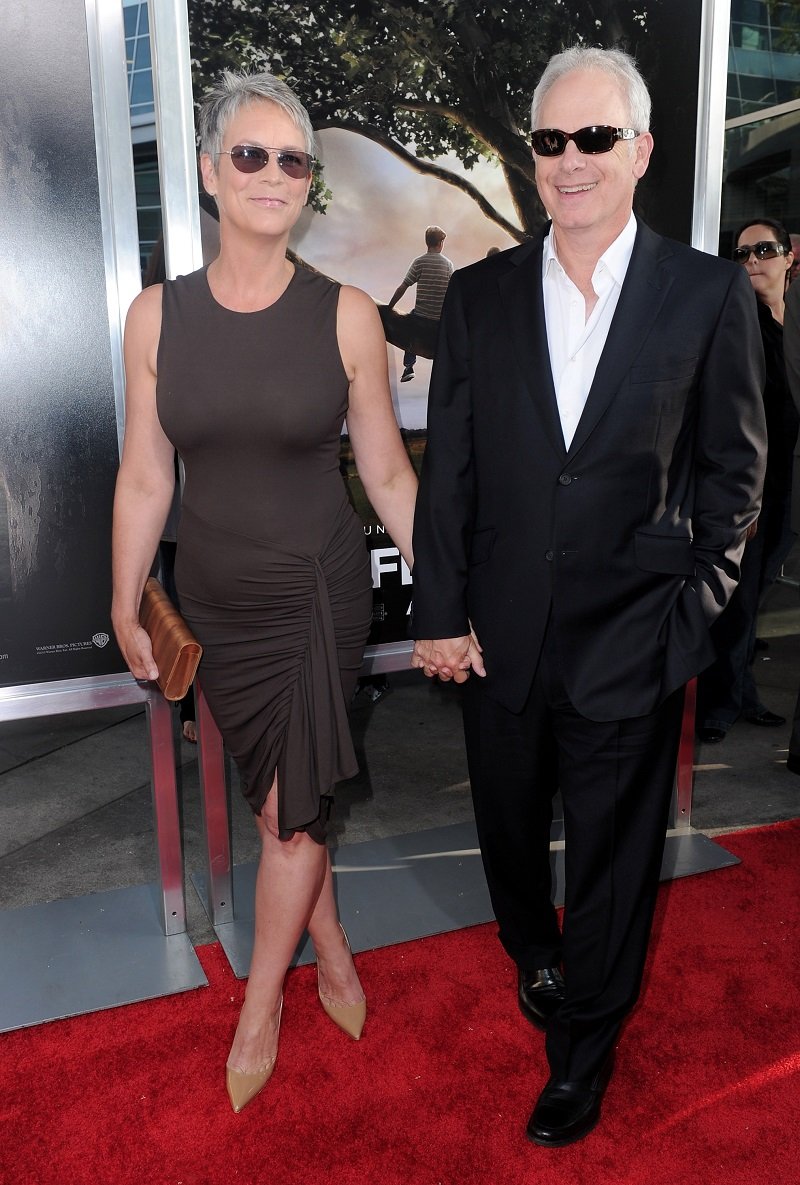 Jamie Lee Curtis and Christopher Guest on July 26, 2010 in Hollywood, California | Photo: Getty Images
FIRST MEETING
Weeks went by, and Guest never called her. She started dating another man, but they both knew their relationship would not last long.
After dropping her boyfriend off at the airport when he had to leave for an extended business trip, Curtis went to a restaurant to have dinner with friends. Three tables away from hers, she saw Guest. The actress explained:
"He waved to me as if to say, 'I'm the guy you called.' I waved back: 'I'm the woman who called you.'"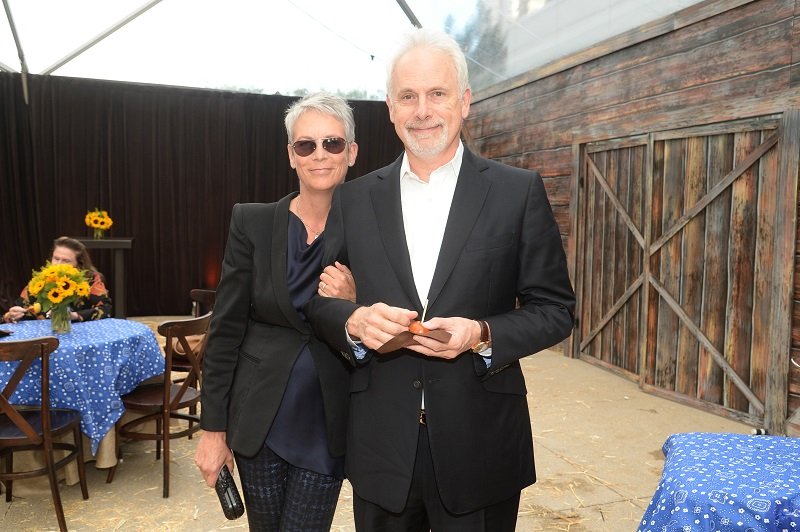 Jamie Lee Curtis and Christopher Guest on May 22, 2014 in Century City, California | Photo: Getty Images
Guest left a few minutes later without even approaching Curtis's table. On June 28, 1984, the day after running into each other at the restaurant, he called Curtis.
The lovebirds chose another restaurant for their first date on July 2, and they hit it off right away. On August 8, Guest had to go to New York City to tape a year of "Saturday Night Live," but he and Curtis were already in love.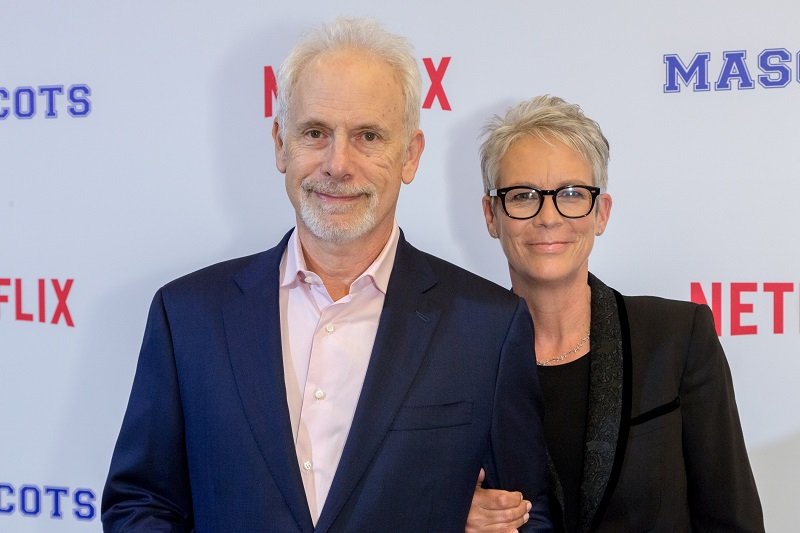 Christopher Guest and Jamie Lee Curtis on October 5, 2016 in Los Angeles, California | Photo: Getty Images
That September, Guest told Curtis he went to New York City's Fifth Avenue. She asked why, and he said, "Do you like diamonds?" They tied the knot on December 18, 1984, and have been together since then.
The actress admitted she and her husband had a wonderful but complicated and imperfect life and authentic marriage. Nowadays, they share two adopted daughters, Annie and Ruby.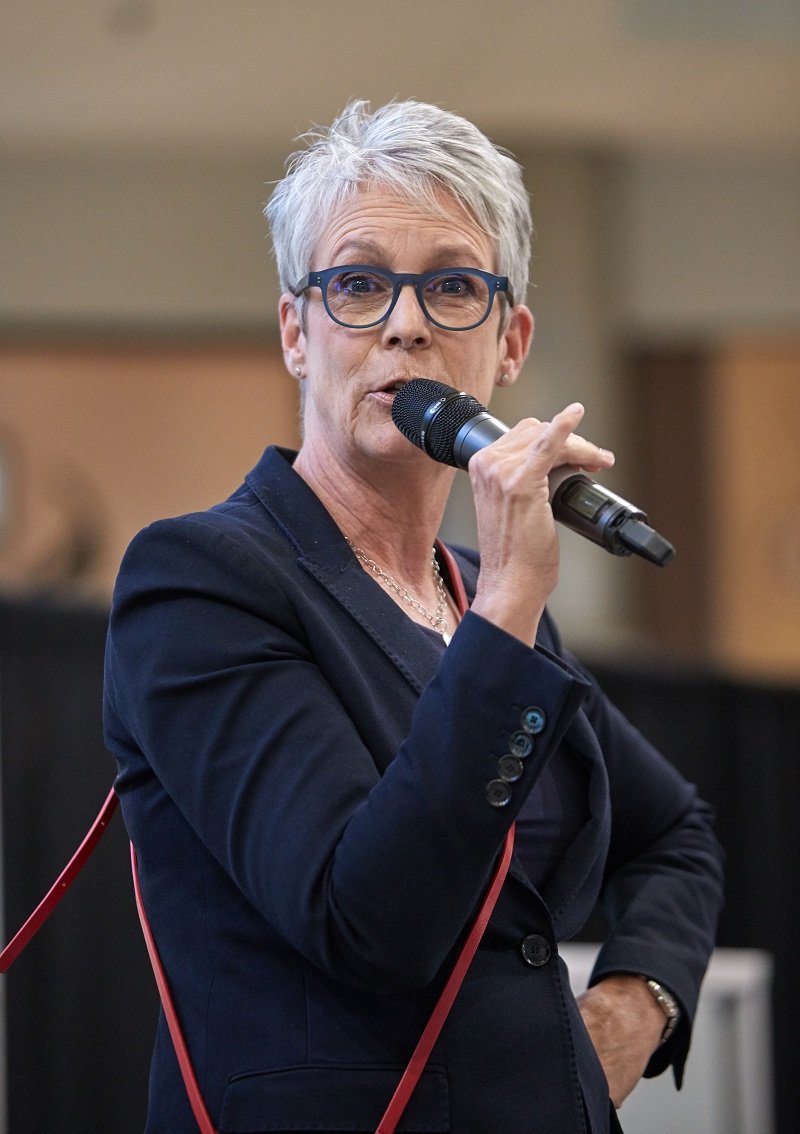 Jamie Lee Curtis on September 23, 2016 in Bloomington, Minnesota | Photo: Getty Images
WRITING A SONG FOR GUEST
Curtis considers herself a "deep, serious romantic." One of her favorite things to do to relax at bedtime is watching wedding proposals masked as flash mob dances to Bruno Mars's "Marry You."
She confessed that watching the hope and thrill of the moment when two people pledge themselves to each other delighted her. Curtis said proposals marked the start of the marriage. She added:
"There's just something magical there, between the reality of it and the beautiful unknown of it. That's marriage. And that's life."
Curtis also shows her husband how much she loves him by doing romantic things. She gave Guest a song as a present for their 35th wedding anniversary. "I feel safe when I drive up and see that you are home," she wrote in the chorus.
The actress then explained that the definition of a long marriage was the safety of knowing that her spouse's car would be in the garage – that she was not alone.
Curtis has also been candid about the secret to their long marriage.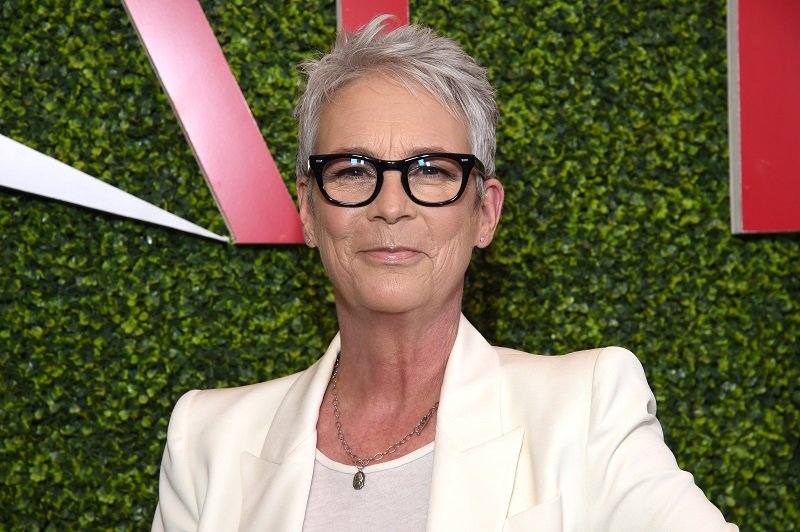 Jamie Lee Curtis on January 03, 2020 in Los Angeles, California | Photo: Getty Images
CURTIS'S NICKNAME IN "GREAT INTIMACY"
In October 2021, Curtis appeared on "The Late Late Show" with James Corden and shared some details about her name. Growing up, she didn't like it because other kids thought it sounded like a boy's name.
She asked her parents, late actors Tony Curtis and Janet Leigh, to call her "Janie." They did it for about a week but then stopped. Once she became an actress, she added her middle name, Lee.
Guest knows that story, and the nickname stuck with him. Whenever he calls Curtis "Janie," she would laugh. So, in moments of "great intimacy," when they are not supposed to laugh, Guest would look at his wife and say, "Oh, Janie!"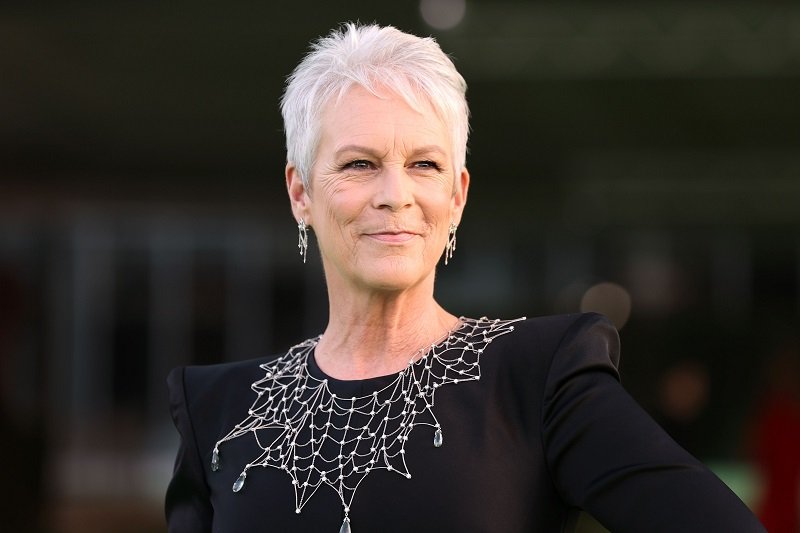 Jamie Lee Curtis on September 25, 2021 in Los Angeles, California | Photo: Getty Images
Curtis has also been candid about the secret to their long marriage: "don't leave." The "Freaky Friday" star explained that even when you think you are having a bad week, you should stay because, eventually, the "scenery will change."
Nowadays, Curtis and Guest have been married for 37 years and have spent most of their married life in the 1920s Spanish Colonial Revival home they bought 29 years ago.
The property's previous owners did not renovate it even though it was built in 1929. So, the couple hired artist and designer Jan McFarland Cox to help them make their dream house.
They blended elements of an old traditional Mediterranean house with a contemporary zen aesthetic. Architect Michael B. Lehrer and his wife collaborated with renovations and landscape design.
Curtis and Guest have one of the longest marriages in Hollywood, and it all started with her manifesting her future. Way to go!
Please fill in your e-mail so we can share with you our top stories!