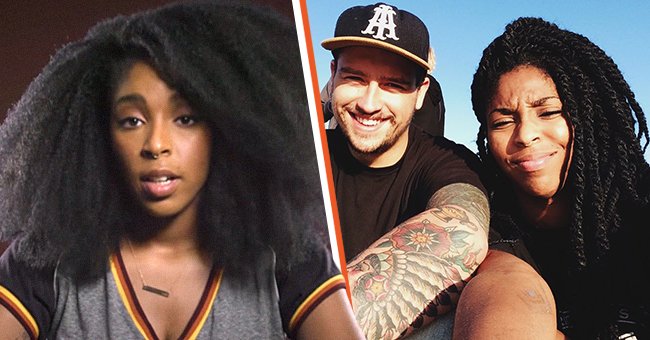 youtube/The Late Show with Stephen Colbert | instagram/msjwilly
Jessica Williams Lost Her Boyfriend in 2019 & Felt Trapped by 'Awful' Grief While Trying Not to Go 'Inward'
Actress and comedian Jessica Willaims's long-term boyfriend, Blaine Spesak, passed away in 2019 when he was in the last semester of his Master's degree at university.
Jessica Williams is an actor and comedian. Many might recognize her from her work on "The Daily Show" or her podcast, "2 Dope Queens." However, she has her own Netflix movie, "The Incredible Jessica James."
Her other credits include Jordan Peele's reboot of "Twilight Zone," "Booksmart," and a supporting role in "Fantastic Beasts: The Crimes of Grindelwald."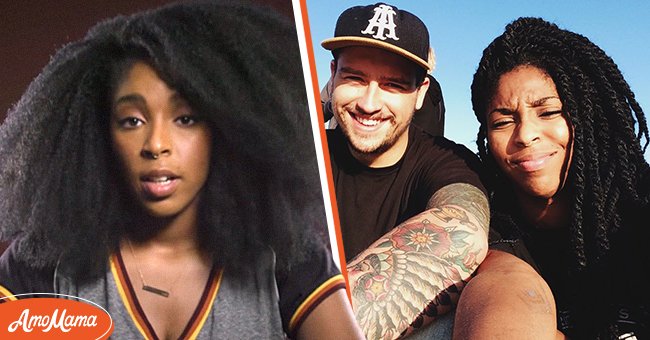 Jessica Williams pictured of a segment called "Netflix and Chill Etiquette" for "The Late Show with Stephen Colbert" in 2017 [Left] Williams and her late boyfriend, Blaine Spesak, posed for an Instagram photo. | Photo: YouTube/The Late Show With Stephen Colbert & Instagram/msjwilly/
Williams reprised her
role
as Professor Eulalie "Lally" Hicks, a teacher at Ilvermorny School of Witchcraft and Wizardry, for the third movie, "Fantastic Beasts: The Secrets Of Dumbledore," set in Rio de Janeiro, Brazil.
Over the last few years, Williams's career has been on an upward climb. However, the "Girls" actress went through a heartbreaking personal tragedy in 2019.
On 9 February 2019, Willams's long-term boyfriend, Blaine Spesak, passed away. He was a photographer and in his final semester of study at New York University. He was completing a Master's in Fine Arts.
Several weeks after his death, Williams took to Instagram to share insight into her journey with grief and mourning. The heartbroken actress penned, "the early days of grief are just awful."
In her Instagram post, Williams shared some of the advice she had received during her grieving process, including drinking lots of water, trying to take walks outside, and trying not to go "inward."
However, trying not to go "inward" was challenging because Williams explained that grief took over all aspects of life, so she often found "tucked in at home crying- a mess."
Fortunately, Williams also had better moments while mourning, including spending time with empathetic friends who were good with emotional issues.
Most of the time, Williams explained, that her friends would enter and share her "grief space" by talking and listening to her as well as playing video games.
Later Williams managed to throw on clothes and venture outside, "one foot in front of the other." One such moment included going to the "Games of Thrones" premiere.
Alongside her message about her grief journey, Williams shared a photo of herself looking beautiful and ready for the GOT premiere. The look included a stunning sparkly silver and blue dress and a blue overcoat.
Spesak's death was an incredible loss for Williams, and her willingness to show her journey through her emotions is a testament that grieving does not need to be a single experience that one does alone. Instead, it could be helpful to open up to others.
Please fill in your e-mail so we can share with you our top stories!