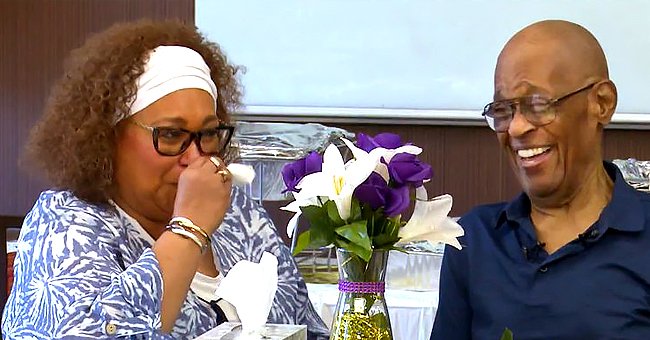 twitter.com/DailyCaller
Marine Veteran Meets Daughter for the First Time after More than 60 Years: 'God Answers Prayers'
After more than sixty years, Thomas Williams finally got the chance to reunite with his long-lost daughter and other family members on the July 4 holiday. Find out what happened on that day.
A U.S. Marine Corps veteran, Thomas Williams, 81, finally saw his daughter, Tylin Rosser, 62, face-to-face for the first time after more than six decades, on July 4, 2021.
In a chat with WHNT, the proud father from Decatur, Alabama, explained that he had a child from a previous romantic involvement while he was assigned to the Philippines. He found out after a colleague showed him an image of an infant.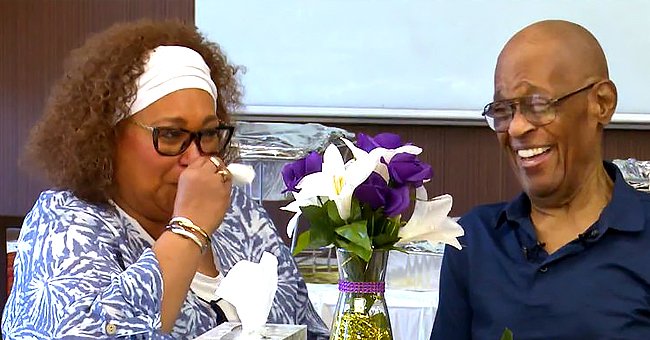 Thomas Williams meeting his daughter during an interview | Photo: twitter.com/DailyCaller
According to Thomas, he did not know whether the infant was a girl or boy because the image was too small. However, he was sure that the child was his.
On the other hand, Rosser admitted that she had no idea the man she grew up with was not her biological father until after he passed away. She said it was a secret her mom hid from her until her last days. Rosser told WHNT:
"She had dementia, and she was in several stages then, but when I asked her was he my biological father, all she could remember was just, William."
Rosser's daughter eventually bought her a DNA test kit from Ancestry.com, and six weeks later, she received surprising news. Rosser was informed that someone bearing Carla Minor Williams was a close relative or cousin.
The father and daughter spent quality time together, as the veteran shared stories about his time in the Philippines.
Upon hearing the news, the woman was sure it was the surname her mother always spoke about. Through DNA testing, it was discovered that Carla and Thomas's other children were Rosser's relatives.
Shortly afterward, Thomas's other kids arranged for Rosser and their father to meet. They flew the woman, her children, and grandchildren from Ohio to Alabama for a July 4 Williams Family reunion.
Upon seeing his long-lost daughter, Thomas wrapped his arms around her and said, "I think about you all the time. I always did." Replying to her dad, Rosser noted, "I'm here." Thomas finally said:
The father and daughter spent quality time together, as the veteran shared stories about his time in the Philippines. Thomas showed Rosser a tattoo on his arm, explaining that he got it in Subic Bay.
He also relayed the heart-wrenching reason why he never returned to the Philippines. Thomas revealed that the first reason was that his mother got terminally ill, and the second was because he did not know how to find Rosser.
The woman forgave her father, and they shared more happy moments. The day was filled with emotions, as the reunion was everything they hoped for.
Please fill in your e-mail so we can share with you our top stories!