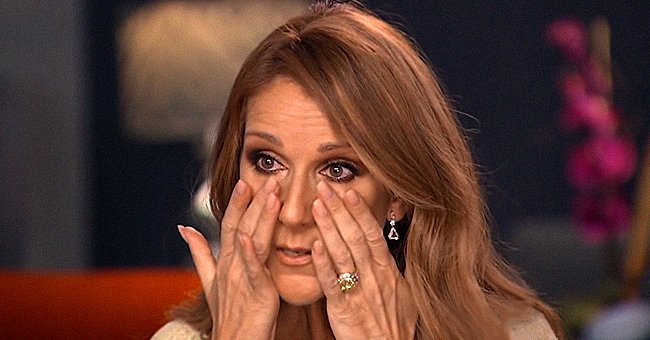 Youtube.com/CelineDionForumPromo
Celine Dion Never Lost Hope in Having a Child despite Years of IVF Treatment and Miscarriage
After she got married to René Angélil, it took a while for Celine Dion to share her desire to have children. Sadly the couple suffered several miscarriages before they had offspring.
In 1999, Celine Dion had a tour which she wrapped up by performing at a concert in Montreal for New Year's Eve. The Grammy Award-winner revealed that she planned to take a year off after that.
Speaking to People magazine in March 1999, her husband and manager, René Angélil, announced that during that time, they would be focusing on a new project - having children.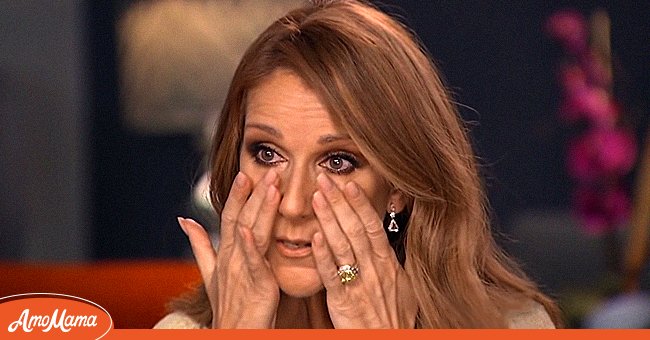 Celine Dion opens up about her husband René Angélil's cancer battle and her return to Las Vegas on ABC's Nightline on March 25, 2015 | Photo: YouTube/CelineDionForumPromo
WANTING TO HAVE KIDS
René confessed that they wanted their own offspring and that it was their primary goal. At that point, reports had come out noting how the couple had been trying to have children for a long time.
The time it took for this to happen had some media houses wondering if the couple had fertility issues since they'd been married for five years by then. Dion addressed these rumors by candidly stating:
"If I had a problem with my health, I would let [my fans] know."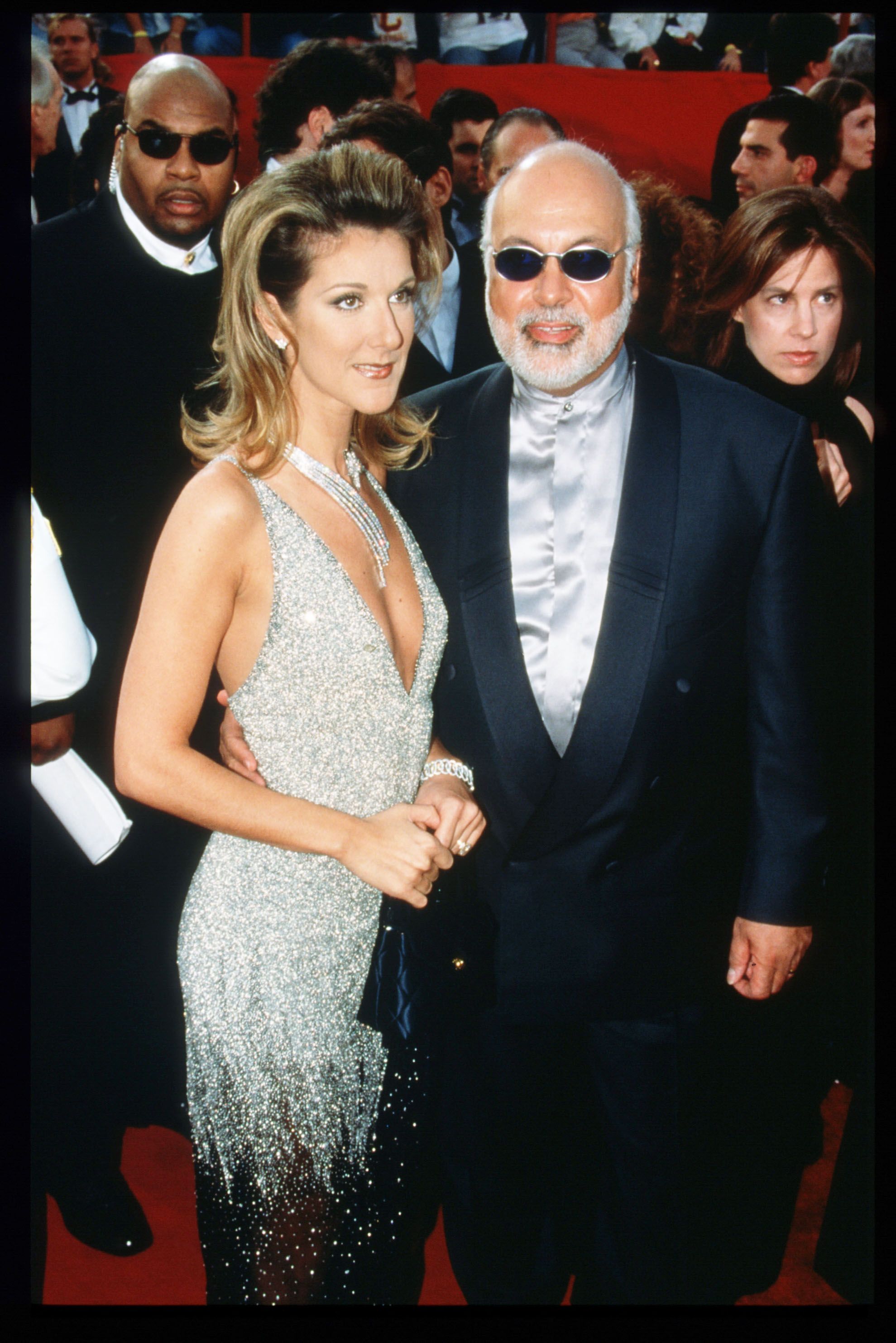 Celine Dion and her husband René Angélil at the 69th Annual Academy Awards ceremony on March 24, 1997, in Los Angeles, California | Photo: Russell Einhorn/Liaison/Getty Images
CERTAIN ABOUT HAVING KIDS
The singer shared and acknowledged that fertility was a genuine problem and insisted that she was open about her whole life with her fans. Dion insisted that her followers knew everything about her.
The musician even shared that she believed that she and her husband would have children together because her doctor had confirmed it. The medical practitioner said it would happen if the star took time to relax and fly less.
The doctor also told her to strive for a normal life to help make pregnancy possible, but the truth was that the singer and René were also willing to consider adoption as a last resort. However, Dion was aware that time wasn't on their side.
She told the publication that she didn't want to wait until she was 35 because her husband wouldn't be 30 by then. The couple, who were married in 1994, has a 26-year age gap between them, and René was the older one.
WELCOMING THEIR FIRST CHILD
A few years still went by with no news about Dion and René having a child until on January 25, 2001, CNN announced the couple had finally become parents! The singer's spokeswoman was the one who confirmed the news to the publication.
According to the spokeswoman, Francine Chaloult, for the musician and her husband, she welcomed her baby boy at 1 a.m. ET. at a Florida hospital. Little René-Charles Angélil weighed six pounds-eight ounces at birth.
FERTILITY & IN VITRO TREATMENTS
Chaloult also confirmed at the time that both Dion and her baby were doing well and in perfect health. Little René-Charles was born after his parents went through several fertility treatments.
In December 2000, Dion sat for a 90-minute interview on Quebec's TVA television network and confessed she felt emotionally fulfilled by her pregnancy. She told them they had a second in vitro fertilized embryo saved at a New York fertility clinic.
HOPING TO BECOME PREGNANT AGAIN
The Quebec-born musician said she hoped to give René-Charles a "twin." When she had her first son, she was already on a three-year sabbatical from her musical career, and in May 2000, she underwent two small operations.
The operations, which weren't named, were meant to improve Dion's chances of becoming pregnant. She only opened up about the procedures a few years later and revealed what they were.
CELINE'S STRUGGLE WITH PREGNANCY
In February 2010, a 41-year-old Dion opened up to ABC News about her struggles to get pregnant. René-Charles was already nine when his mother first admitted to having fertility issues.
That same month the "My Heart Will Go On" vocalist had already undergone her fifth round of in vitro fertilization (IVF) while trying to have a second child. She'd spoken about her appointments, shots, and medicines involved in the process in the past.
Dion admitted that she and René had a miscarriage before, and they'd tried three more times after that. She said they were trying again for the fifth time, and she was not giving up easily.
Part of her opening up was because she wanted to be honest with her fans. The musician said she was sharing her struggles to bond with other women who were going through the same thing.
WHY DION DIDN'T GO PUBLIC SOONER
She spoke to Oprah Winfrey about why she hadn't gone public about her fertility struggles sooner during the same year. Dion said she didn't want to give the yo-yo effect where one minute she tells people she's pregnant and the next, not, and so forth.
However, she shared that she believed their fifth try at IVF would yield good results. The singer told Winfrey that "five" was her lucky number and that the pregnancy would stick.
PREGNANT WITH TWINS
Less than a year after Dion's miscarriage, she revealed that she was pregnant with twins! According to her husband, the then-42-year-old superstar was 14 weeks pregnant in May 2010.
He [Eddy Marnay] was also responsible for producing [Celine] Dion's very first five albums, while Nelson [Angélil], was named after former South African President Nelson Mandela.
René told People that his Canadian wife had been hoping for just one baby when she found out she was having twins. The couple felt that conceiving the twins was "a double blessing."
WELCOMING THEIR SONS
The "Because You Love Me" singer's husband said they were ecstatic about the pregnancy news. René revealed his wife was now hoping for a healthy pregnancy when the time finally came.
After the six in vitro treatments and some acupuncture treatments to bolster her chances of having another child, Dion welcomed Eddy and Nelson Angélil on October 23, 2010, via Caesarean section.
Little Eddy was named after the musician's favorite French songwriter, Eddy Marnay. He was also responsible for producing Dion's first five albums, while Nelson was named after former South African President Nelson Mandela.
Please fill in your e-mail so we can share with you our top stories!