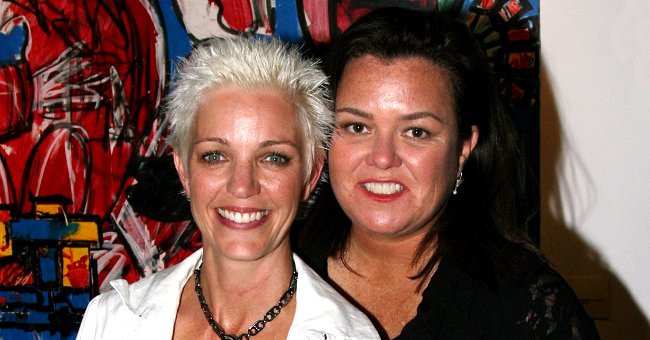 Getty Images
Rosie O'Donnell's First Marriage Lasted Only Half a Year after Being in the Relationship for a Decade
American comedienne Rosie O'Donnell and her former spouse Kelli Carpenter fought for their love as a same-sex couple, but their union was short-lived to their dismay. It got dissolved because of State law.
Rosie O'Donnell and Kelli Carpenter had been together for ten years before they tied the knot. They had four children, Chelsea O'Donnell, Parker O'Donnell, Vivienne O'Donnell, and Blake O'Donnell. In January 2006, Carpenter told ABC News:
"We decided to go to San Francisco to make a political statement. I was not prepared for how moved I would be during the vows and the power of saying them out loud."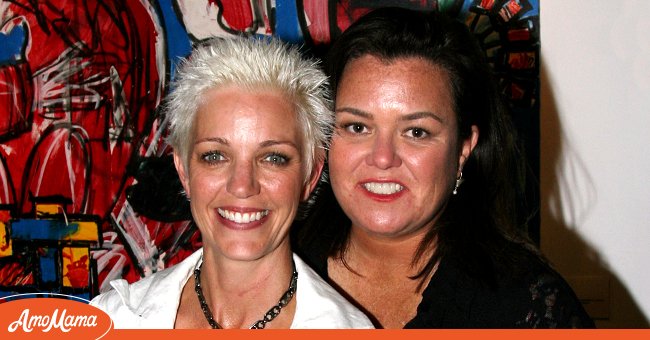 Talk Show Host Rosie O'Donnell and Kelli Carpenter-O'Donnell pose at the opening reception for Rosie O'Donnell's art show "Solace: An Exibition of Paintings" at New World Stages October 9, 2007 in New York City | Photo: Getty Images
GETTING HITCHED DESPITE THE ODDS
When asked if they dated for a while before getting hitched, Carpenter revealed that they did before deciding on whether they were serious about their relationship or not.
"We went to a small restaurant in New York City called Joe Allen's for our first date. We did date for a while before we decided it was serious because children were involved. We wanted to be sure it was right," she explained.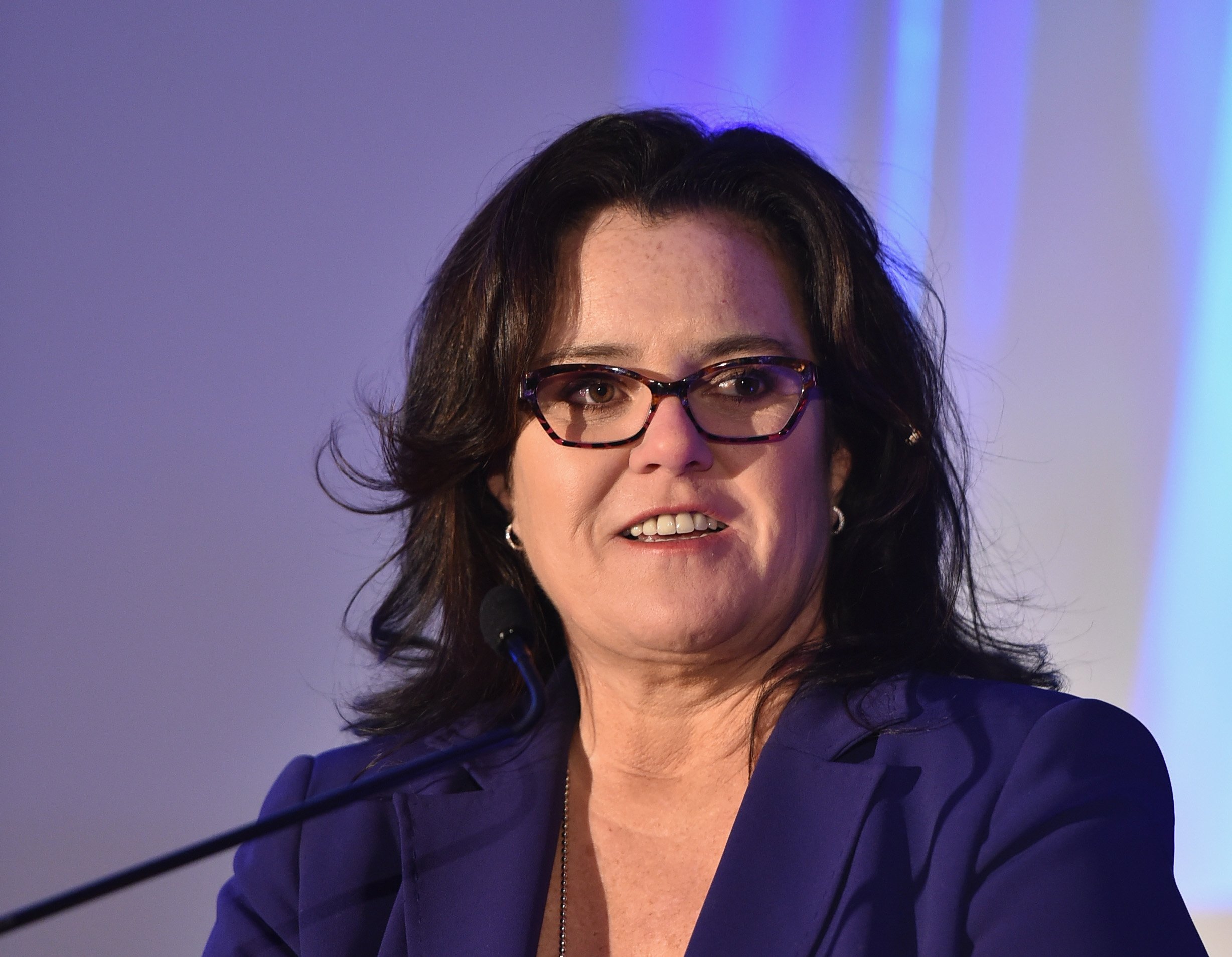 Presenter Rosie O'Donnell speaks on stage during the 5th Annual Athena Film Festival Ceremony & Reception at Barnard College on February 7, 2015 in New York City | Photo: Getty Images
O'Donnell, now 59, married her longtime girlfriend in February 2004. It was dubbed a "proud stand for gay civil rights" in a city where more than 3,300 other same-sex couples got married since February 12 that year.
The former talk show host thanked the city of San Francisco for the commendable stance the mayor took on behalf of same-sex couples, as she held a large bouquet after she and Carpenter, 54, emerged from their brief ceremony inside Mayor Gavin's Newsom's Office.
The pair were married by Treasurer Susan Leal, one of the city's high-profile lesbian elected officials. They walked hand in hand down the grand marble staircase and received applause from hundreds of spectators who had come to witness the city's first-ever same-sex wedding.
As the San Francisco's Gay Men's Chorus serenaded the newly wedded couple with "Going to the Chapel," the elated O'Donnell smiled and said:
"We really did. We got married."
The actress told the crowd that she and Carpenter decided to race to San Francisco after hearing President Bush endorse a proposed constitutional amendment banning same-sex marriage:
"We were both inspired to come here after the sitting president made the vile and hateful comments he made."
MARRIAGE ANNULLED BY THE STATE
Despite the efforts to make a statement, O'Donnell and Carpenter's marriage was overturned by a State just half a year into their union.
Their marriage got annulled along with 4,000 other couples' by the California Supreme Court. However, it did not come as a surprise for the duo.
When asked what they would do if their marriage got overturned, Carpenter shared they would continue being married still even though it would not be on paper:
"We will continue to be married in our hearts and our lives and will pursue any legal action necessary to validate our marriage."
SEPARATION REVEALED YEARS LATER
Although she and O'Donnell felt strongly about their relationship, they broke up three years later. But it was only in 2009 that O'Donnell revealed she and Carpenter had broken up in 2007.
Still, it was not an easy transition for the once passionate pair, but they found a way to handle the situation in the sense of maturity.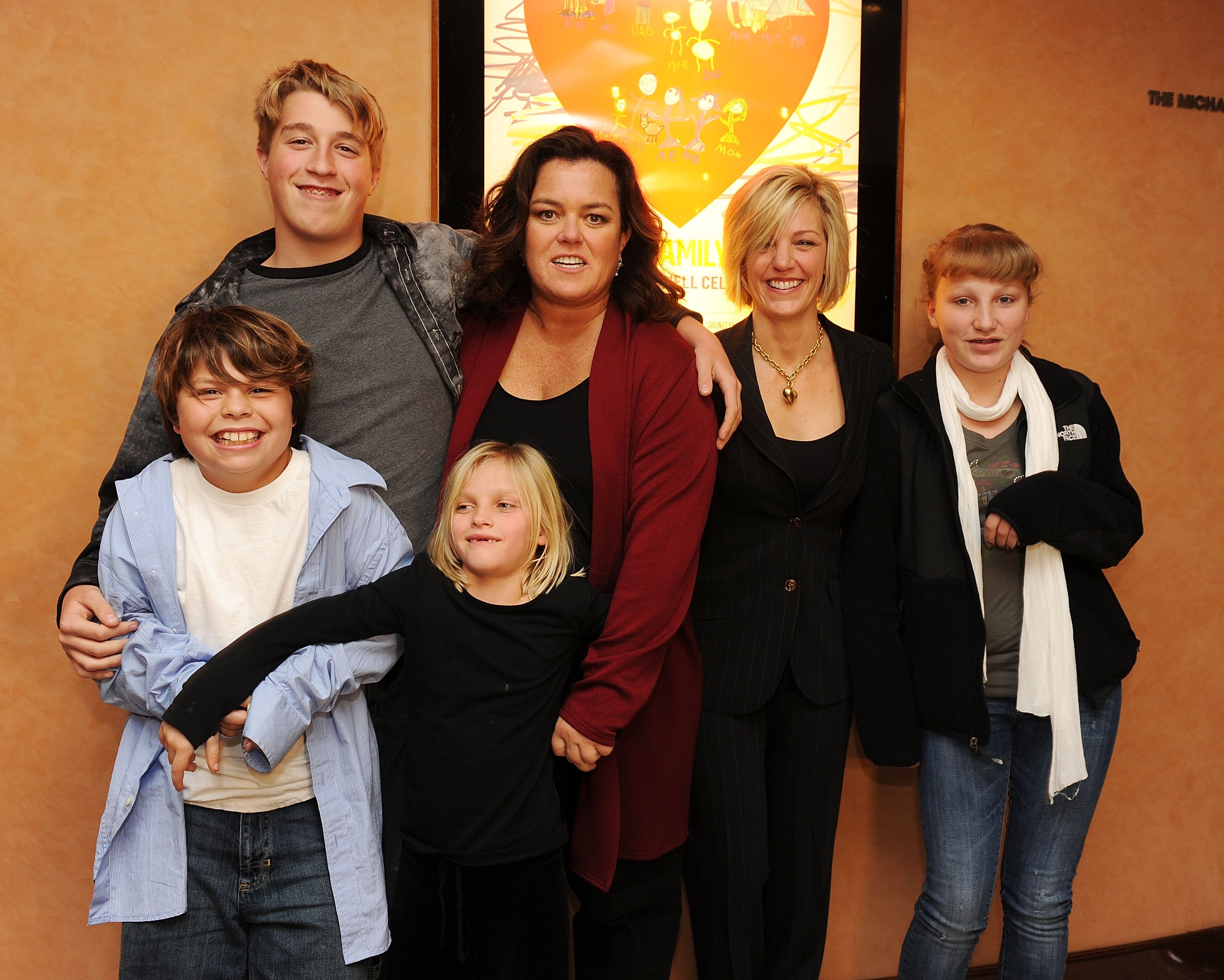 Pictured: Blake O'Donnell, Parker O'Donnell, Vivi O'Donnell, executive producer Rosie O'Donnell, Kelli O'Donnell, and Chelsea O'Donnell attend the HBO documentary screening of "A Family is a Family: A Rosie O'Donnell Celebration" at the HBO Theater on January 19, 2010 in New York City | Photo: Getty Images
They even posed together with their brood on the red carpet at the Manhattan premiere of O'Donnell's HBO documentary "A Family Is a Family," and they remain a family to date:
"What makes a family is love, and we all love each other. We're going to stay together and take care of each other as a family unit."
"The Flintstones" star admitted to People in 2010 that their breakup was one of the most challenging experiences of her adult life, and while she did not directly disclose the reason for their separation, she said:
"I would love to tell you that there was no fighting or tears. That's a lie. But there's also been a happy ending."
NEW RELATIONSHIPS & REMARRYING
Concerning the silver lining amid their breakup, O'Donnell divulged she ended up in what she considered a somewhat long-term committed relationship with a Texas-based painter and fellow adoptive mom, Tracy Kachtick-Anders, at the time.
As for her ex-wife Carpenter, she remarried in June 2013 to Anne Steele in a private ceremony at the couple's home in Chestnut Ridge, New York, per New York Times.
The lovebirds' romance began after years of their platonic relationship when Steele, a Broadway-caliber mezzo-soprano, performed on the cruise line Carpenter co-founded, R Family Cruises.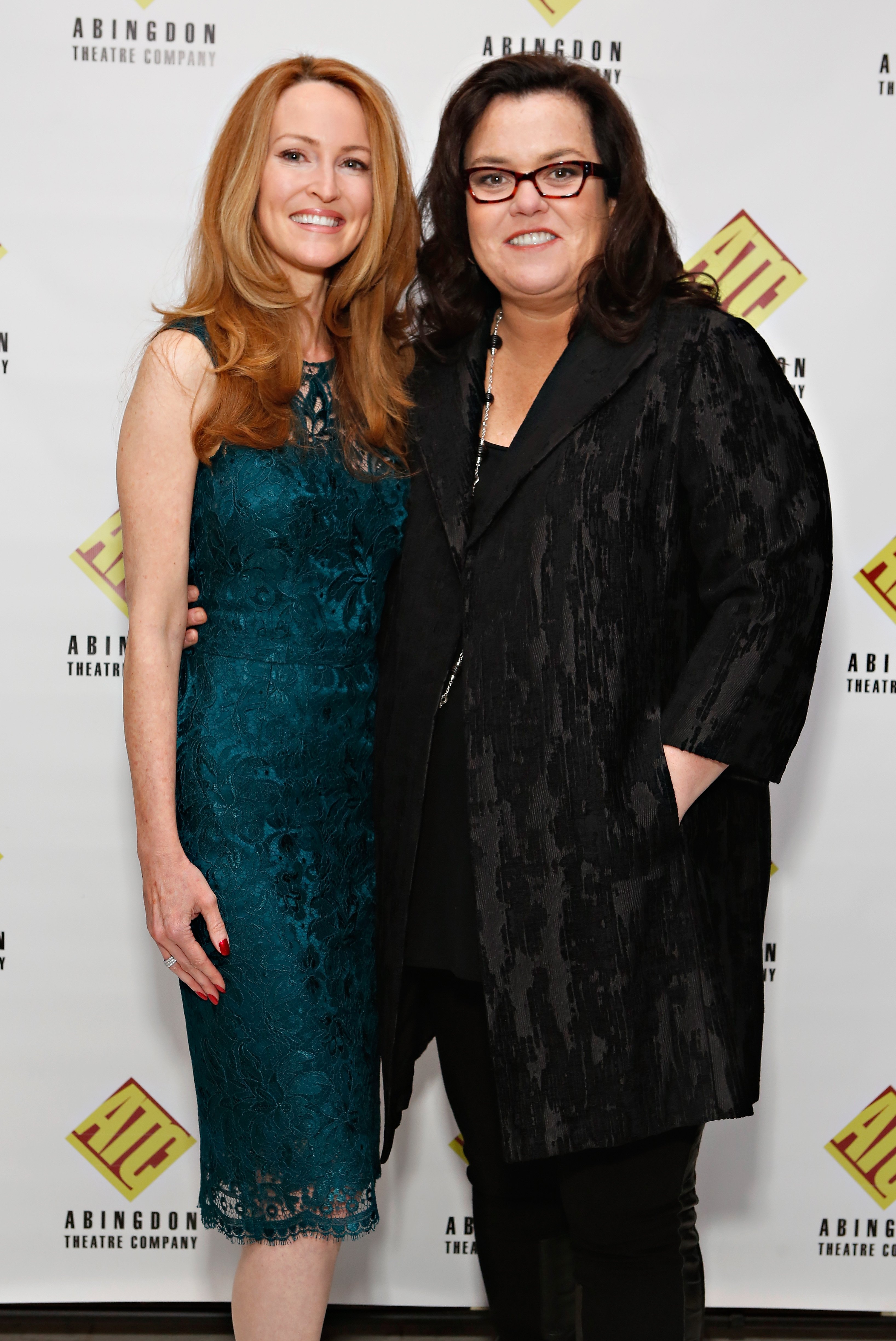 Michelle Rounds and Rosie O'Donnell attends Abingdon Theatre Company's 20th Anniversary Gala at Espace on November 19, 2012 in New York City | Photo: Getty Images
Meanwhile, O'Donnell also remarried to consultant Michelle Rounds in June 2012 but divorced in February 2015. They adopted a daughter together, but the television personality reportedly has sole custody of the child.
Sadly, Rounds died by suicide in September 2017 at age 46. Soon after the news of her passing broke, O'Donnell released a statement saying:
"I'm saddened to hear about this tragedy. Mental illness is a very serious issue affecting many families. My thoughts and prayers go out to Michelle's family, her wife, and their child."
O'DONNELL'S ENGAGEMENT TO ELIZABETH ROONEY
The actress was then involved in a long-distance relationship with Army veteran and police officer Elizabeth Rooney. At the time, she revealed that Rooney was a Boston resident, and she lived in New York, adding despite the distance, their relationship was smooth sailing.
After keeping their romance under wraps for a year, O'Donnell proposed. The pair started dating in 2017 and confirmed their engagement in October 2018.
However, they split in 2019 as the former "The View" co-host seemingly deleted several Instagram images related to her engagement to Rooney, including a post where she had said yes to her proposal.
Since the breakup from her then-fiancee, O'Donnell has been single. However, in July 2021, she was spotted with a mystery woman on a beach outing in Malibu.
The two enjoyed some drinks and naps while the producer's daughters Vivienne and Dakota played with friends. It remains unclear who the lady was.
Please fill in your e-mail so we can share with you our top stories!