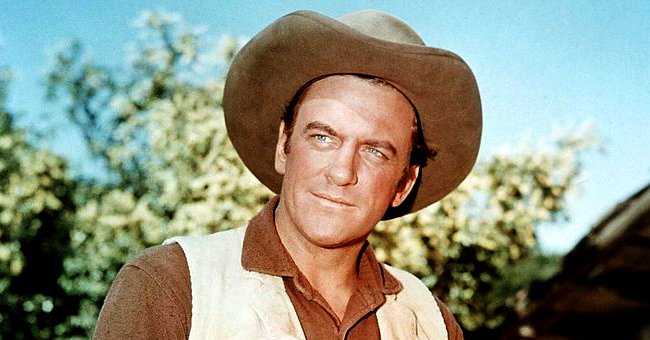 Getty Images
James Arness Once Gave Away His $2 Million Ranch to a Bunch of Kids Who Were Not His
Beloved actor James Arness donated his ranch worth $2 million to neighborhood kids in his lifetime. Find out about the remarkable donation and more about his life.
James Arness was one of America's beloved actors in his lifetime. He was most famous for playing Marshal Matt Dillon in the CBS TV series "Gunsmoke."
Arness was born on May 26, 1923. His birthplace was Minneapolis, Minnesota. His younger brother was actor Peter Graves, best known for playing Jim Phelps in the CBS television series "Mission Impossible."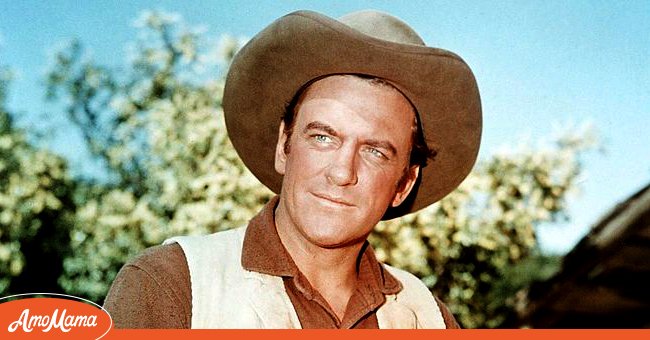 Portrait of late American actor James Arness. | Photo: Getty Images
In the Second World War at Anzio, he served in the military and got injured during the battle. However, the brave soldier received a purple heart for his service after the war.
After his military service discharge, Arness began his entertainment career as a radio presenter in Minnesota. However, he remained determined to work in movies.
Thus, he moved to Los Angeles, where he sought roles and appeared in films soon after. Some of the movies he appeared in include "The Farmer's Daughter," where he starred alongside Loretta Young, and the sci-fi film "The Thing."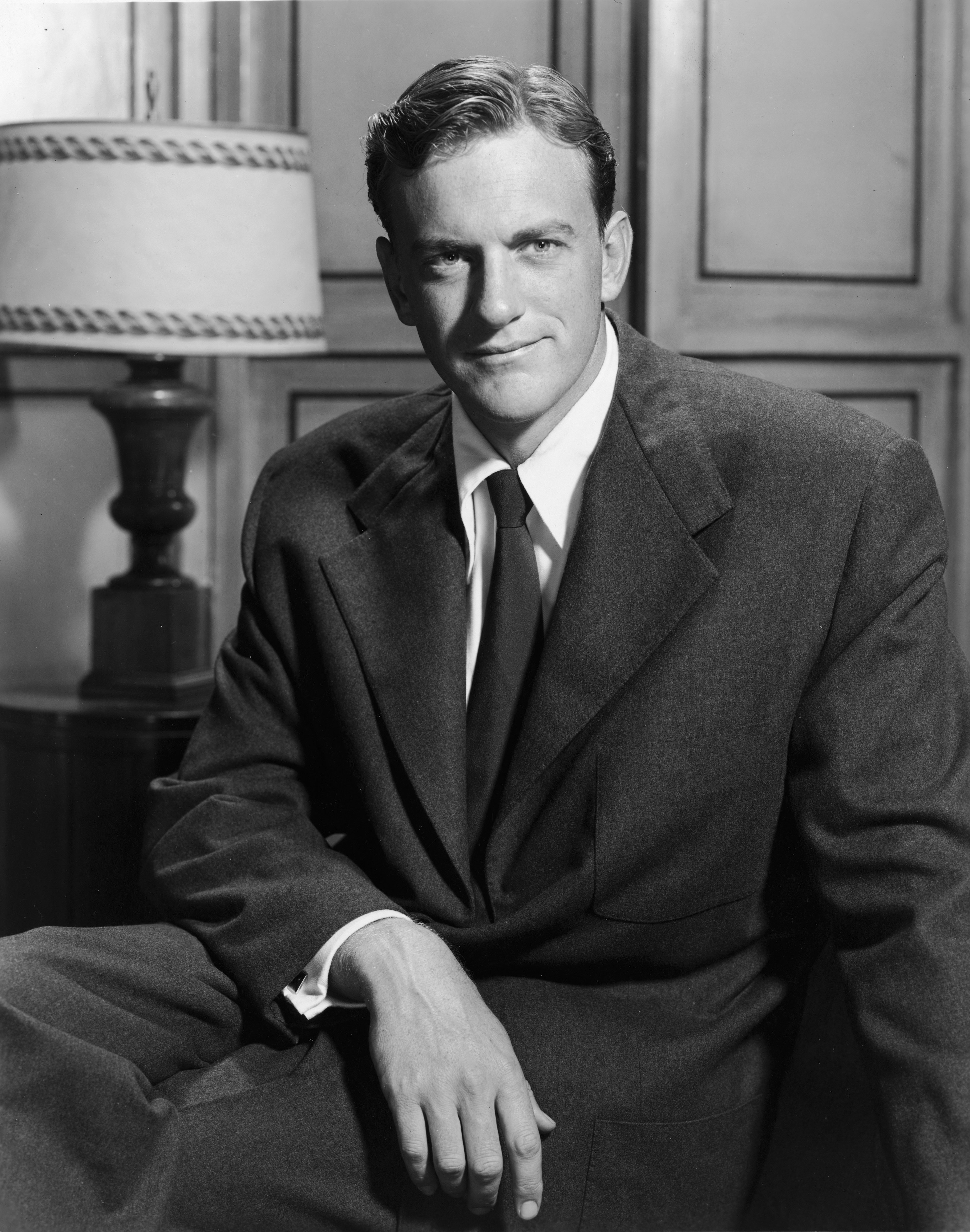 Promotional portrait of American actor James Arness, circa 1950s. | Photo: Getty Images
Arness was contracted with John Wayne's company named "Bat Jack" from 1952 to 1955, and he made four films with renowned actors and filmmakers.
Other notable movies Arness starred in include "The Sea Chase," "Hondo," "Island in the Sky," "Big Jim McLain," "Them," and so much more.
However, Arness's fame from those movies was incomparable to what he got from his role as Matt Dillon in "Gunsmoke." He first starred in the TV series in 1955, and Wayne introduced him in the first episode.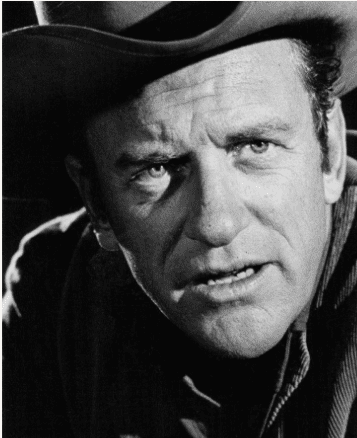 Actor James Arness of TV's 'Gunsmoke' poses for a photo 1969. | Photo: Getty Images
Arness played Dillon from 1955 to 1975 and appeared in five "Gunsmoke" television movies. The last of those films, "Gunsmoke 2: The Last Apache," was produced in 1990, meaning the actor had spanned five decades portraying Dillon.
Arness's character in "Gunsmoke" was so profound that a tribute rifle was made in his honor in recognition of his remarkable achievements.
Arness also loved his beloved character and once described Dillon as very human and having all the failings and drives common to anyone trying to do a difficult job in the best way they know how to.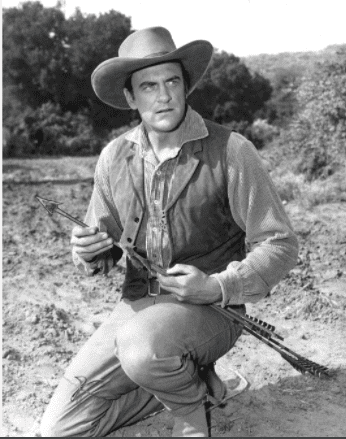 James Arness on the set of "Gunsmoke." | Photo: Getty Images
Amid Arness's rising fame from playing Dillon in "Gunsmoke," he bought a ranch where he raised his family. The property's southern border dipped into the Santa Susana, while the North American Rocketdyne Company installed a valley farther south to it.
Also, the Brandeis Institute was located just above the ranch. The institute was used as a summer camp for Jewish youngsters worldwide, and Arness's father became great friends with its director, Dr. Schlomo Bardin.
Before his death, Arness and his surviving wife were involved in the United Cerebral Palsy.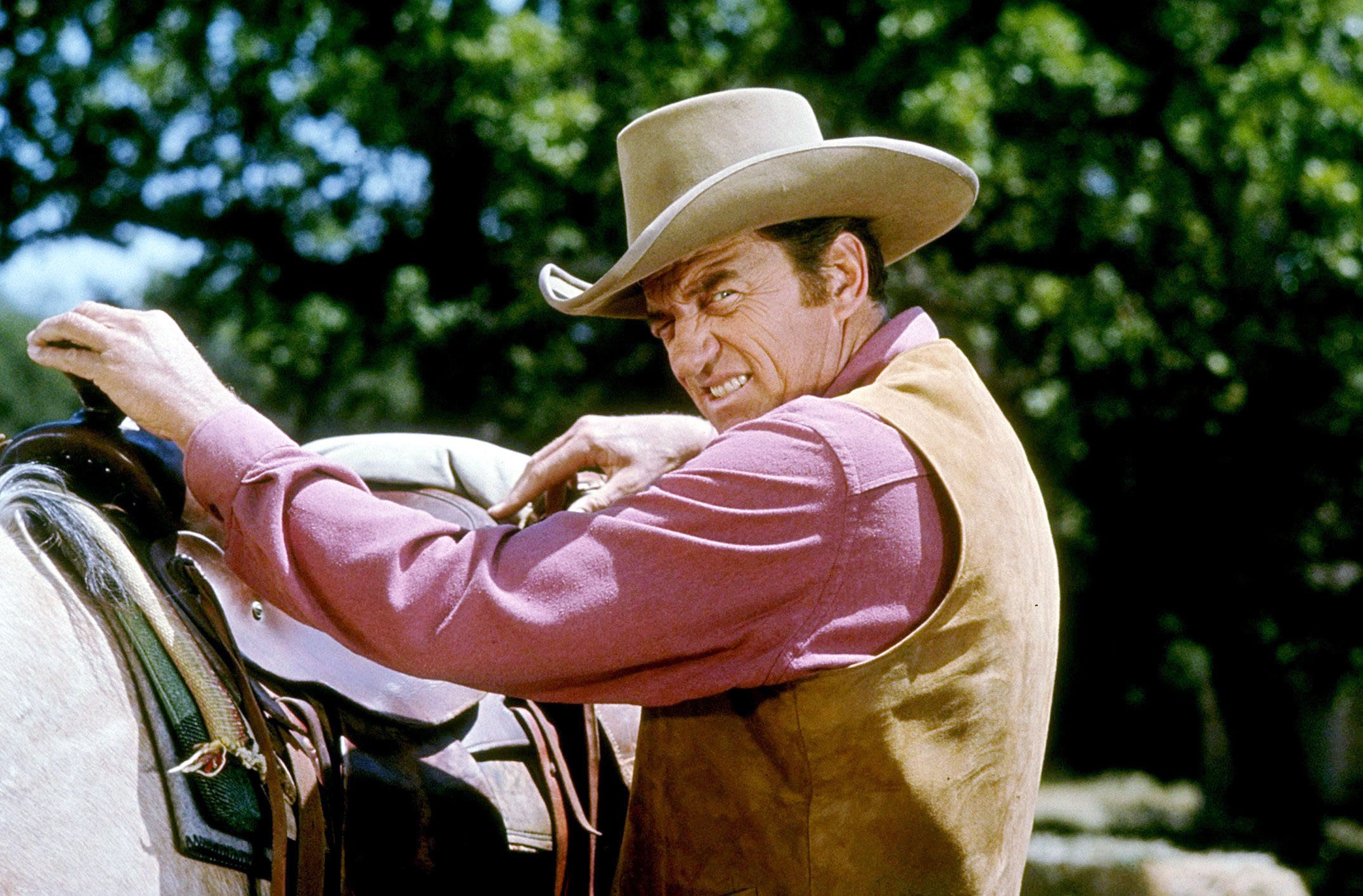 James Arness stars as Marshall Matt Dillon, in the CBS television series "Gunsmoke." | Photo: Getty Images
Arness's family held many gatherings at the ranch. His brother and his family and several friends attended these gatherings, which turned the property into a beehive of activities.
Arness's family loved it on the ranch. In his autobiography, he revealed that they raised cattle themselves and had a round-up every year during which they would rope and brand calves, sort out cattle on horseback, and have an excellent western time.
Arness also revealed that they ran the ranch as a business despite enjoying the place to the fullest. Business boomed, and they enjoyed much success.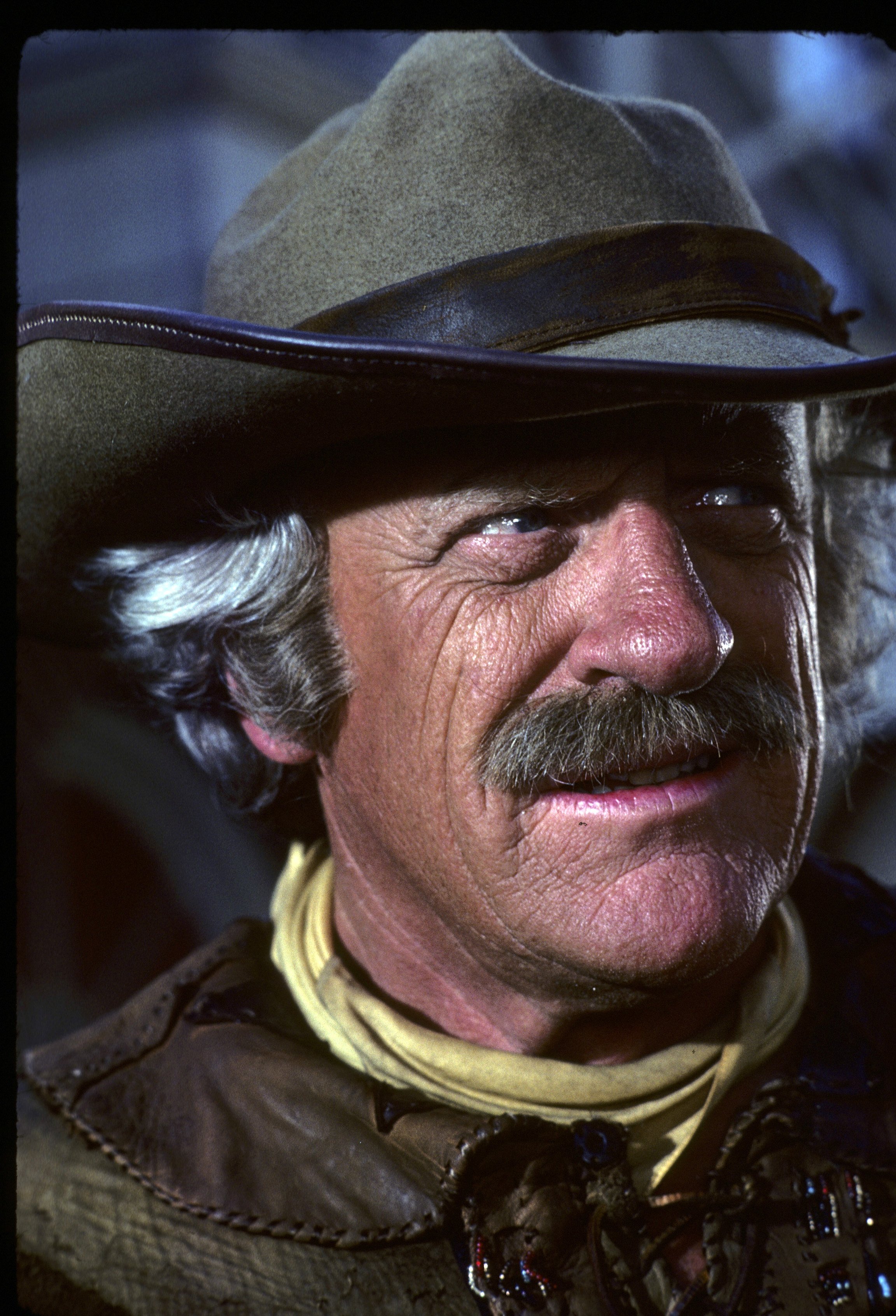 James Arness on "How The West Was Won" - Airdate: February 12, 1978. | Photo: Getty Images
Arness was very much invested in philanthropy and enjoyed helping others in his lifetime. He was an honorary US Marshall and was involved with the US Marshall for many years, during which he participated in their charity work.
The actor, who also starred in "How The West Was Won" and "McClain's Law," was also an inductee into the Cowboy Hall of Fame in Oklahoma City. A massive painting of him is in the museum, along with the memorabilia he contributed.
Arness made many charitable donations in his lifetime, with the most notable of his contributions being his 1400 acre Simi Valley ranch, where he raised his family.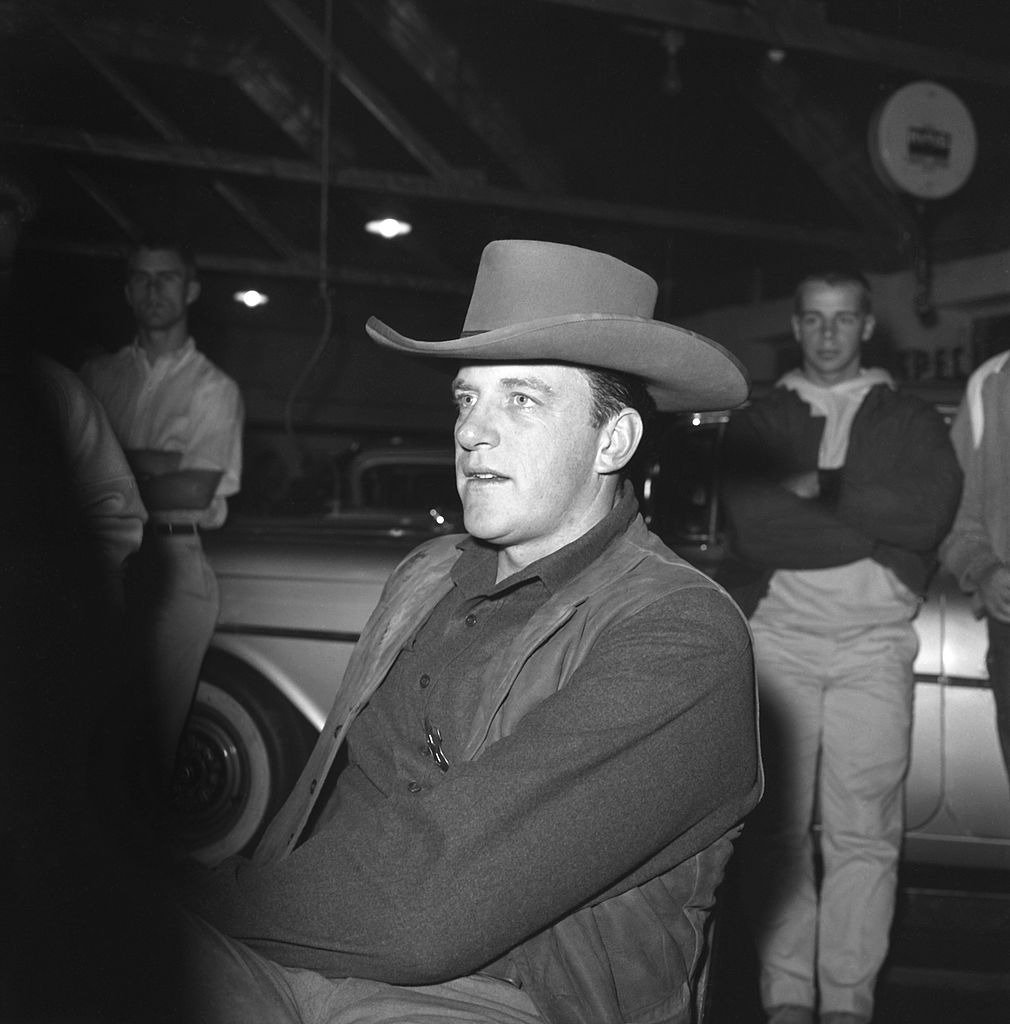 James Arness of TV's 'Gunsmoke' poses for a photo circa 1959 in Los Angeles, California. | Photo: Getty Images
Arness wrote in his autobiography that his family was using the ranch less and less as his children grew older and began finding their paths.
Eventually, they all agreed to donate the property worth $2 million to the Brandeis Institute, which wanted to expand their program for children. Also, the institute had been wonderful friends to Arness's family over the years.
Arness and the institute worked out an arrangement that allowed his family to live on the ranch until his father's death. Dr. Bardin was very grateful for the donation so much that he wanted to establish a center for higher education and name it the Arness College.
The doctor's gesture flattered Arness. However, the institute had other priorities, and the center for higher education never came to fruition.
In a reported interview, Dr. Max W. Bay, a former president of the Jewish Youth Organization, described Arness's donation to the Brandeis Institute as a very ecumenical act of philanthropy.
Bay revealed that Arness spent much time at the institute and knew about the institute's impressive work. Besides donating his ranch, Arness also donated his 60 ft. catamaran "Sea Smoke," which was built especially for him, to the Boy Scouts.
In his lifetime, Arness was married twice. His first marriage was to Virginia Chapman in 1948. After their marriage, he adopted her son Craig. They also had a son, Rolf, and a daughter Jenny Lee.
Arness and Chapman divorced in 1963. After their divorce, he dated Thordis Brandt for six years, but they never married.
His second marriage was to Janet Surtees. They remained married until his death on June 3, 2011. Arness died of natural causes at 88. He died at his Brentwood home in Los Angeles.
Before his death, Arness and his surviving wife became involved with the United Cerebral Palsy (UCP), their favorite charity.
The couple donated a portion of all proceeds from their website to UCP, committed to change and progress for disabled persons. Arness continues to change people's lives through his remarkable philanthropic gestures in life and death.
Please fill in your e-mail so we can share with you our top stories!