Getty Images
Simon Cowell's Child Star Sister Said None of His Girlfriends Could Match up to His Mother
After being single for 62 years, Simon Cowell is finally engaged. He proposed to his girlfriend, Lauren Silverman, on Christmas Eve last year. The proposal came after the former's ex-girlfriend, Sinitta, said they would never marry. Here is the whole story.
British TV personality Simon Cowell, 62, has done well for himself. He is skilled at spotting talent, which has earned him several seats as a panelist on competition shows such as "Britain's Got Talent," "The Voice UK," "The X-factor UK," and many others.
Even when finding a suitable partner, the star is known for his blunt attitude and taste for perfection. However, despite his high tastes, a look into his personal life shows that Cowell has never been married. Find out about his love life.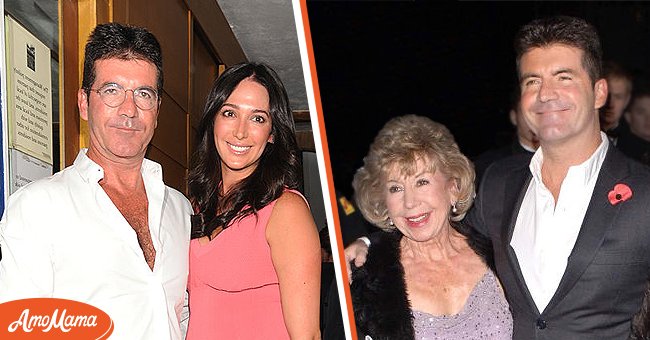 Simon Cowell in a photo smiling with his fiance Lauren Silverman. [Left] | Simon Cowell in a photo with his mom at an event. [Right] | Photo: Getty Images
SIMON COWELL IS ENGAGED!
Cowell and Silverman have been together since 2013, and the lovebirds share a son, Eric. For the longest time, fans of the television star wished to see their favorite tie the knot, and in December last year, he gave them hope.
Cowell and his woman are set to tie the knot, as the former finally popped the question on December 24, 2021.The "X-factor" mentor proposed with a perfect, high-cut grade diamond ring.
Regarding his relationship and engagement, Cowell mentioned that he and the woman kept getting closer, and he did not want her to be a single mother. A date for the wedding is yet to be picked. However, Silverman has been spotted many times wearing a piece of jewelry.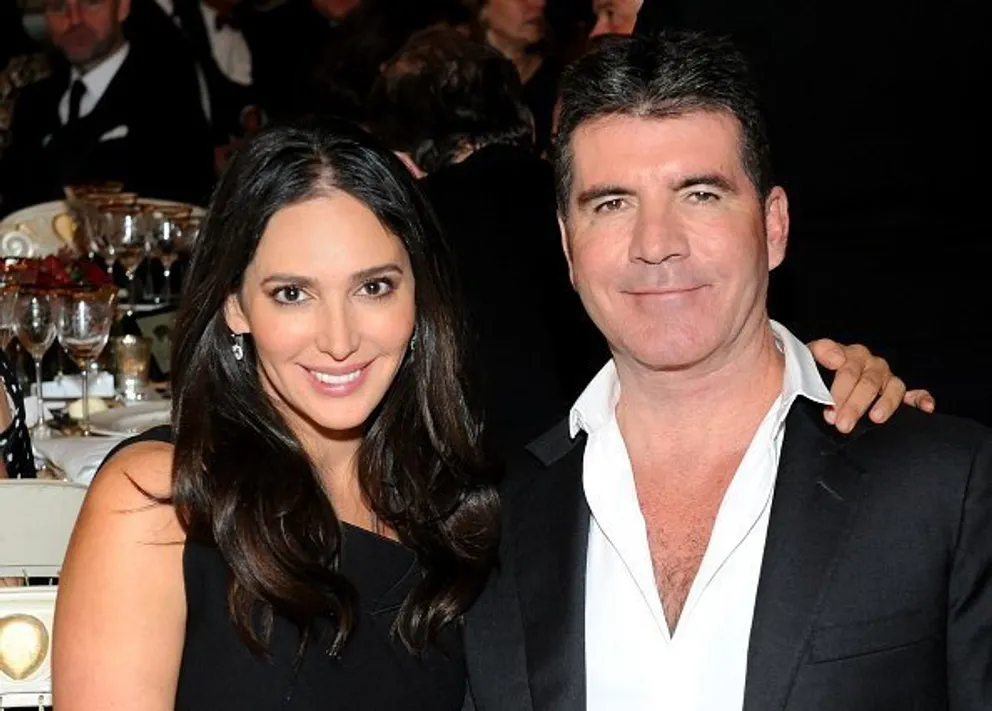 Simon Cowell and Lauren Silverman on February 3, 2015 in London, England. | Photo: Getty Images
THE CHOPPED OFF HOPE
Many were convinced that it was only a matter of time before Cowell and Silverman got married for a relationship as long as theirs. Still, some believed that a marriage between the duo would never happen.
In 2020 the TV personality made the headlines after his ex-girlfriend and best friend, Sinitta, gave her views on Cowell and Silverman's relationship.
Sinitta insinuated that Cowell would never marry Silverman even though the pair were happy together. As part of the "inner circle," she hinted at events happening behind closed doors and revealed that she would not buy a hat for their wedding.
THE HIDDEN SKELETONS
At 62, Cowell is one of the entertainment industry's oldest bachelors. His first love was Sinitta, and after their romance ended, he entered a six-year relationship with TV host Terri Seymour.
Seymour was loved not only by the "America's Got Talent" judge but also by his family. During an interview, Cowell's older brother Tony noted that the family thought Seymour was the best girlfriend the TV star ever had.
After the "X-factor" results show ended on November 7, 2010, Cowell and Michael talked backstage.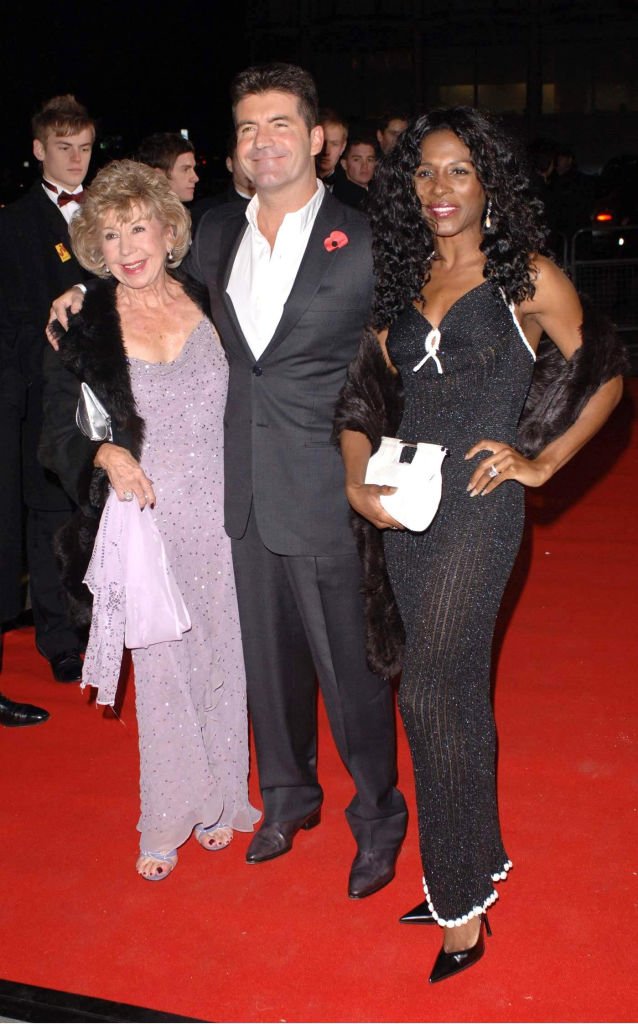 Simon Cowell arrives with his mum, Julie,(left) and Sinitta for the Variety Club Showbiz Awards, at the Park Lane Hilton, central London, Sunday 13 November 2005. | Photo: Getty Images
He believed they had the same sense of humor, and she knew how to handle him. Cowell's mother also hoped that Seymour and her son would get married, but the problem was that Cowell had no intentions of getting married.
The mother respected the TV personality's choice not to marry or have children and advised her son's girlfriends to do the same. Tony also told Seymour:
"Simon's been honest with you. He's told you he won't get married, and he doesn't want children. Now it's come to a head. Nobody knows better than mum."
MOM KNOWS BEST
Cowell's sister, June, was not left out of the picture. The actress, who has featured in productions like "Village of the Damned," "The Beasts of Marseilles," and "No Time For Tears," also had nice things to say about her brother's ex-girlfriends.
She explained that the family liked Sinitta and Seymour, and her mother, Julie, was very kind to them. However, June stated that none of the women in Cowell's life could match Julie. She revealed:
"I have often thought that in Simon's eyes, no woman could compete with Julie. I think he has never married, as he never met a woman to match her."
IS THE FAMILY FIRST?
As a celebrity, Cowell is surrounded by some of the most outstanding people in the industry. He is privileged to have some successful friends; however, the entrepreneur has a few habits not many are aware of away from the spotlight.
In 2008, Tony revealed that Simon has always been concerned about his physical appearance. He told DailyMail:
"Simon's always been vain. His house in Los Angeles is full of mirrors- there's one every five yards. We're all the same. If Nicholas walked in here today, he'd look in the mirror and do his hair."
Besides Tony, Cowell has three other brothers — Nicholas, Michael, and John. To date, the brothers share a great relationship. However, Michael and Cowell could not say the same several years back.
For seventeen years, the duo — 13 years apart in age — were involved in a sibling rivalry for reasons undisclosed. However, the brothers eventually put their differences aside and mended their rift.
After the "X-factor" results show ended on November 7, 2010, Cowell and Michael talked backstage, face to face for the first time since 1993. The latter said it was exciting that they could finally meet, as he looked forward to seeing his brother again and having a proper conversation.
SIMON'S RELATIONSHIP WITH JUNE AND ERIC
As for June, she rarely gets to see Cowell due to his tight schedules. She mentioned that her brother was surrounded by people and was so busy that even if she called him to hang out, his schedule would make it impossible.
However, none of Cowell's friendships can be compared to his bond with family members. These days, the icon tries to balance work life and family life.
He is focused on his career and being a great father to his little child — a son he welcomed in November 2020 and named "Eric" as a tribute to his later father.
With a wedding in no distant time, Cowell has to devote more time to his family. His fans wish him well as they await the big day.
Please fill in your e-mail so we can share with you our top stories!