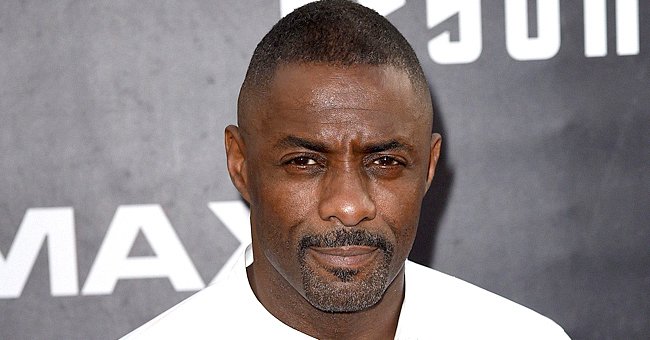 Getty Images
Idris Elba's Ex's Betrayal 'Was Not Immediately Obvious' until It Was Later Proven with a DNA Test
Idris Elba is a married man and a father to two children. The English native was once left heartbroken after being deceived by an ex who lied about her child's birth father.
Idris Elba is an award-winning British actor known for roles in screen projects like "Luther," "The Wire," "Thor," "Mandela: Long Walk to Freedom," and "Dark Tower."
Before relocating to the United States, he starred in British productions and earned recognition for his role as a crime boss in "The Wire."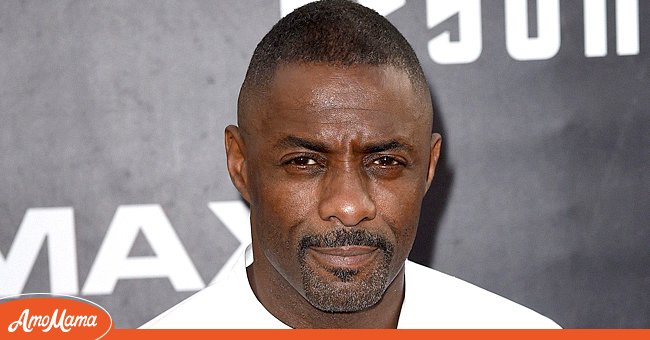 Actor Idris Elba attends the premiere of "Star Trek Beyond" at Embarcadero Marina Park South on July 20, 2016 in San Diego, California | Photo: Getty Images
ELBA'S RELATIONSHIP WITH KIM NORGAARD
The 49-year-old was born on September 6, 1972, in East London, England, and is an only child of Sierra Leonean and Ghanian descent.
Elba tied the knot for the first time in 1999 to Hanne "Kim" Norgaard, and they were married for four years until 2003 when they filed for divorce.
While their marriage dissolved around that period, Norgaard remained mum about her relationship with the producer. However, they are reported to be on good terms as friends.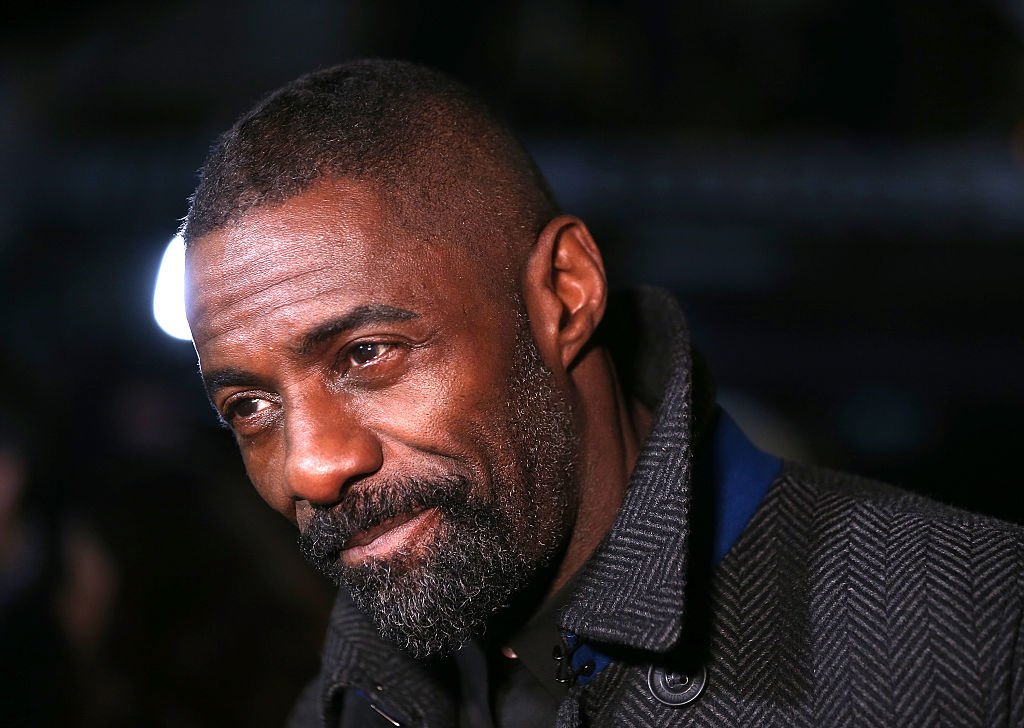 Idris Elba attends the UK premiere for "100 Streets" on November 8, 2016 in London, United Kingdom | Photo: Getty Images
Norgaard is a Danish make-up artist and a businesswoman, but not much is known about her parents, childhood, or even education.
She is a successful make-up artist in the country and has worked on television shows, fashion shows, stage production, movies, and adverts.
The doting mother does describe herself as Blasian on her Instagram Bio, which means someone with black and Asian heritage.
Norgaard, who launched her make-up brand Kim Elba Cosmetics, met Elba in England while working as a make-up artist, and they began dating. The pair later moved to New York together.
Following their breakup, she stayed a divorcee for ten years but later remarried and walked down the aisle with Andrew L. Friar in 2013. The couple lives in Atlanta, Georgia.
Norgaard and Elba welcomed their first child, daughter Isan in 2002 and decided to co-parent. They remained cordial and even celebrated her 16th birthday together.
The duo raised Isan away from the spotlight most of her childhood and teenage years, and she only appeared alongside her dad in public a few times and even posed on red carpets with him.
Soon after, the now 20-year-old became a 2019 Golden Globe Ambassador, an esteem traditionally awarded to the child of a celebrity.
She chose a mental health platform for Black teenagers to know that there is a place for help if they ever need it. Isan was named ambassador at age sixteen, and it came as a shock to her.
At the Hollywood Foreign Press Association (HFPA) event at the time, she revealed that she was not even aware that her parents had even submitted her name for consideration:
"I had no idea. My dad texted me, and I was like, did he text the wrong number? But then mom explained it all to me."
Isan plans to follow in her father's footsteps in Hollywood and wants to become an actress. Moreover, she is not solely focused on one career and would love to dabble in her passions, such as mental health.
Apart from being a father to Isan, in 2010, Elba excitedly told reporters that he had a son while doing press for the movie "The Losers."
In an interview with The New York Times, he spoke of the child by name. But soon after, he stopped mentioning him. A year later, Essence asked how his daughter enjoyed being an older sister, and he bluntly answered:
"I only have a daughter."
The "Takers" star dated a woman from Florida, and they were together for a few years. They were madly in love and even lived together. She then fell pregnant and gave birth to a baby boy.
For a short while, it was the happiest time in Elba's life as he was thrilled to have a boy child. Then came a suggestion from elsewhere. The musician said at the time:
"It wasn't immediately obvious – well, it was because he didn't look like me. But it wasn't immediately obvious what had gone down."
Elba decided to take a paternity test which revealed that he was not the father. He expressed his disappointment upon learning the truth:
"To be given that and then have it taken away so harshly was like taking a full-on punch: 'POW'"
The worst part about the situation was that he had told the media that he was also a dad to a son and said because of that, he would get laughed at for the rest of his life. "But it is just tragic, and it happened," he noted.
Years later, Elba got a chance to become a father for the second time and welcomed son Winston with his former girlfriend, Naiyana Garth, in 2014.
The 7-year-old was named after his grandfather, who died a year before his birth. The youngster rarely makes a public appearance, but occasionally he joins his dad in casual outings. Elba and his son were spotted strolling in Paris in 2018, holding hands.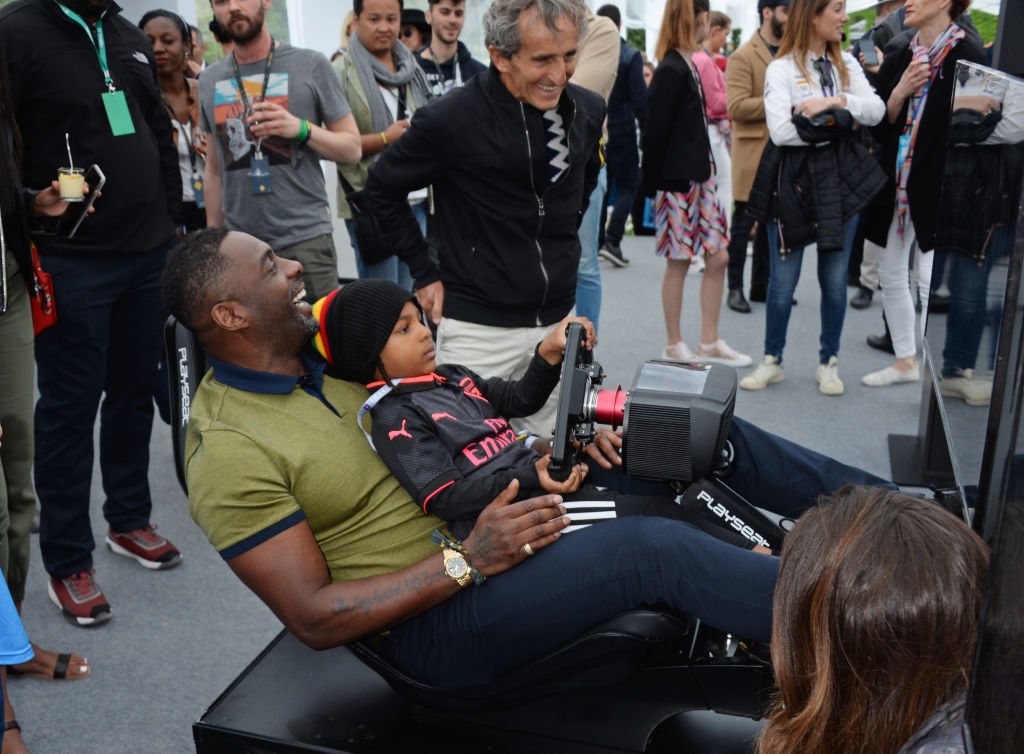 (L to R) Idris Elba drives a simulator with son Winston Elba and Alain Prost attend the ABB FIA Formula E Qatar Airways Paris E-Prix 2018 on April 28, 2018 in Paris, France | Photo: Getty Images
He previously told Cosmopolitan magazine that his kids are his priority and shared: "Isan and I have never lived together, but we adore each other, and we dedicate time to be with each other. More than anything, you have to make time to be with your children."
He admitted that he does struggle splitting time between his busy schedule and parenting his brood, adding, "ultimately children don't raise themselves."
"You've got to be there to help them and guide them through it. That's one thing I try my best to do. I love being a dad. It's an important part of my life," he noted.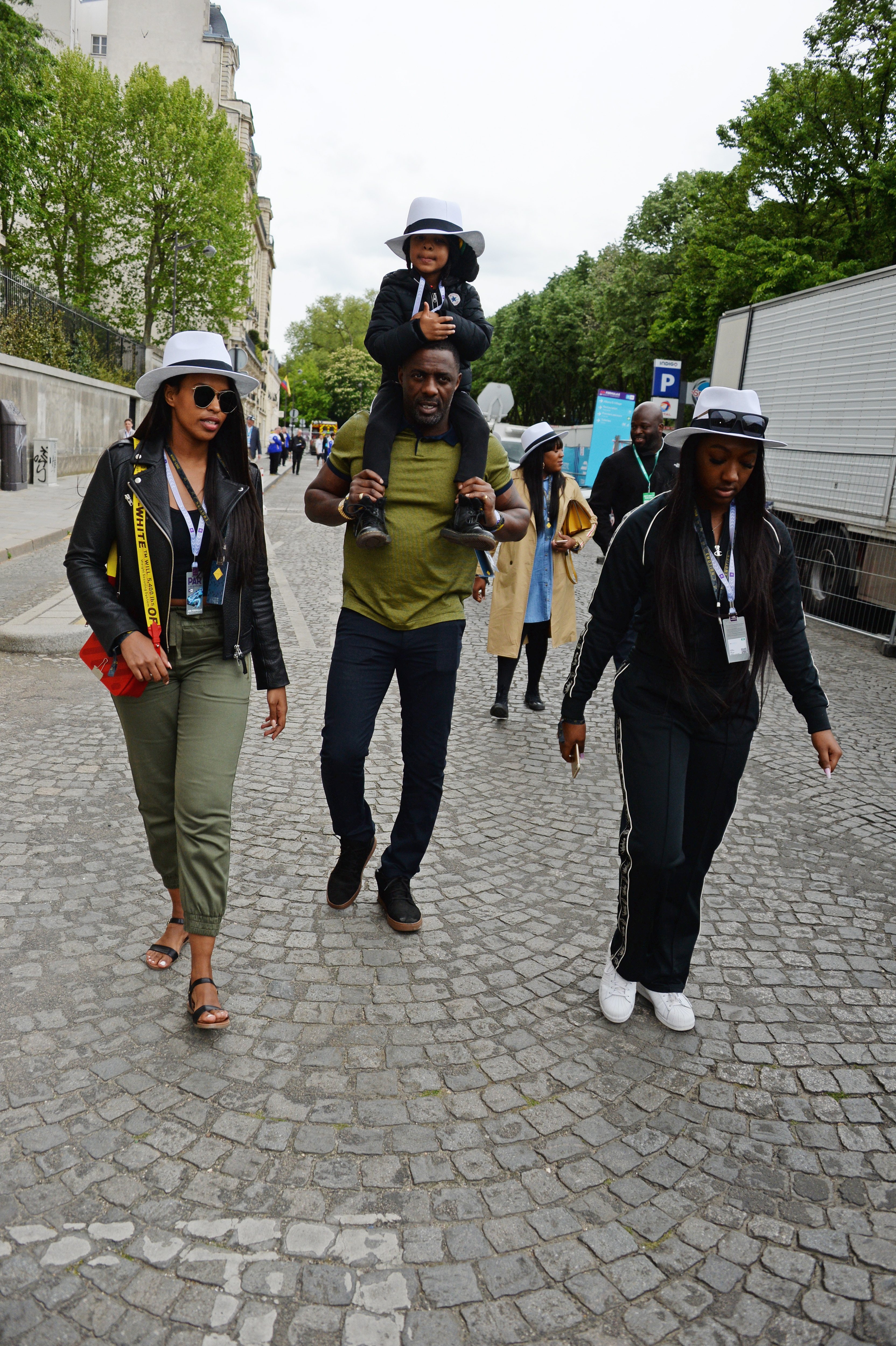 (L to R) Sabrina Dhowre, Idris Elba, son Winston Elba and daughter Isan Elba attend the ABB FIA Formula E Qatar Airways Paris E-Prix 2018 on April 28, 2018 in Paris, France | Photo: Getty Images
Elba is also a loving husband to Sabrina Dhowre Elba, whom he proposed to at a movie theater in February 2018. The couple met in 2017 at a jazz bar in Vancouver.
The "Obsessed" star told British Vogue that it was love at first sight. "We had the best conversation. We talked all night, all the next day. We were inseparable after that."
The lovebirds got married in Morocco in April 2019 and had a grand wedding ceremony. British Vogue covered the special event, and the bride said:
"We want the guests to leave remembering the importance of love. Behind all the glitz and the flowers, that's what matters."
Sabrina is an activist, and she and her husband are Goodwill Ambassadors for the United Nations International Fund for Agricultural Development.
She is also a model and has been featured in magazines including Elle, InStyle, British Vogue, Harrods Magazine, and Arcadia, to name a few.
Sabrina was born in Canada and is of Somali descent. Her mother raised five kids all by herself and reportedly encouraged the beauty queen to focus on humanitarian efforts in Africa.
Please fill in your e-mail so we can share with you our top stories!