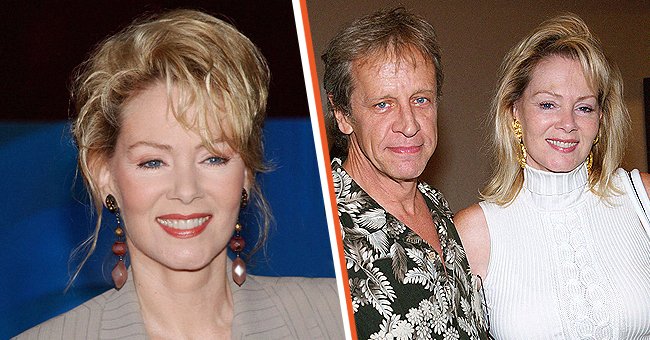 Jean Smart | Richard Gilliland and Jean Smart | Source: Getty Images
Meet Jean Smart's 2 Kids with Husband of 34 Years Who Was Kissing Another Woman When They Met
Jean Smart from "Designing Women" has had one of the best love stories in Hollywood, with her former co-star turned husband. Sadly, he died in 2021, leaving her with two kids to parent. Here are some details about her life after his demise.
Jean Smart is an awfully smart woman who has maintained a name in showbiz, thanks to her passion for acting and the ability to do it so well.
The powerhouse is a Ballard High School alum who gained acting prowess from the University of Washington Professional Actors Training Program.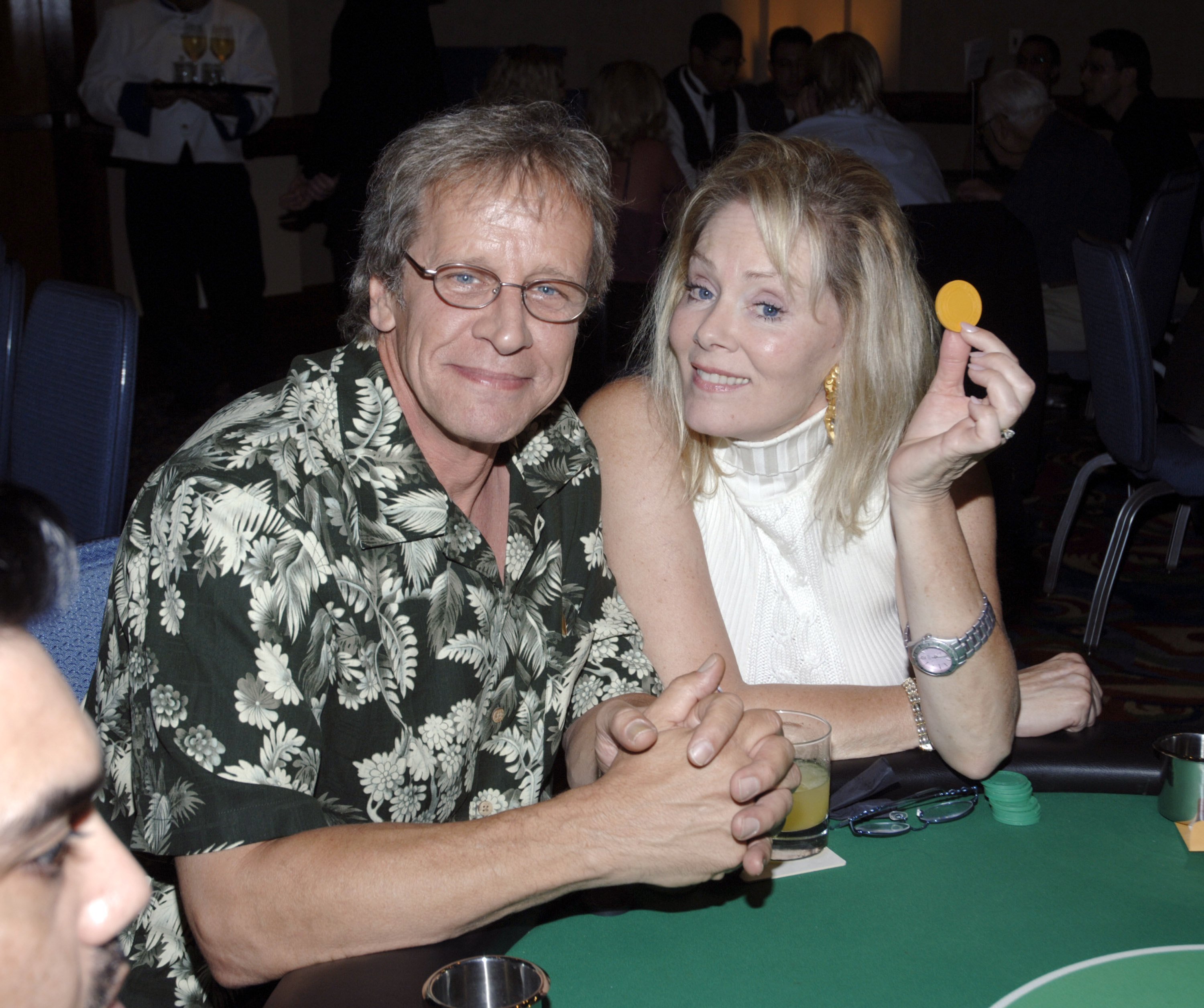 Richard Gilliland and Jean Smart attend the Texas Hold'Em Casino Night Fundraiser for the Caucus Foundation on August 19, 2006. | Source: Getty Images
It did not end there; the actress advanced her craft by working with prestigious theater companies and appeared in various plays like "Much Ado About Nothing," "Fallen Angels," "A Christmas Carol," and "A History of the American Film."
Smart's career blossomed after switching to the big screens, bagging roles in series like "Designing Women." During her time on the comedy show, she unintentionally began a happy-ever-after future with the man of her dreams.
SMART AND GILLILAND'S JOURNEY TO FOREVER
Smart and her husband Richard Gilliland were married for thirty-four years, and their forever journey began after they co-starred on CBS's hit series "Designing Women." While the actress played Charlene Frazier Stillfield, Gilliland acted as J.D. Shackleford.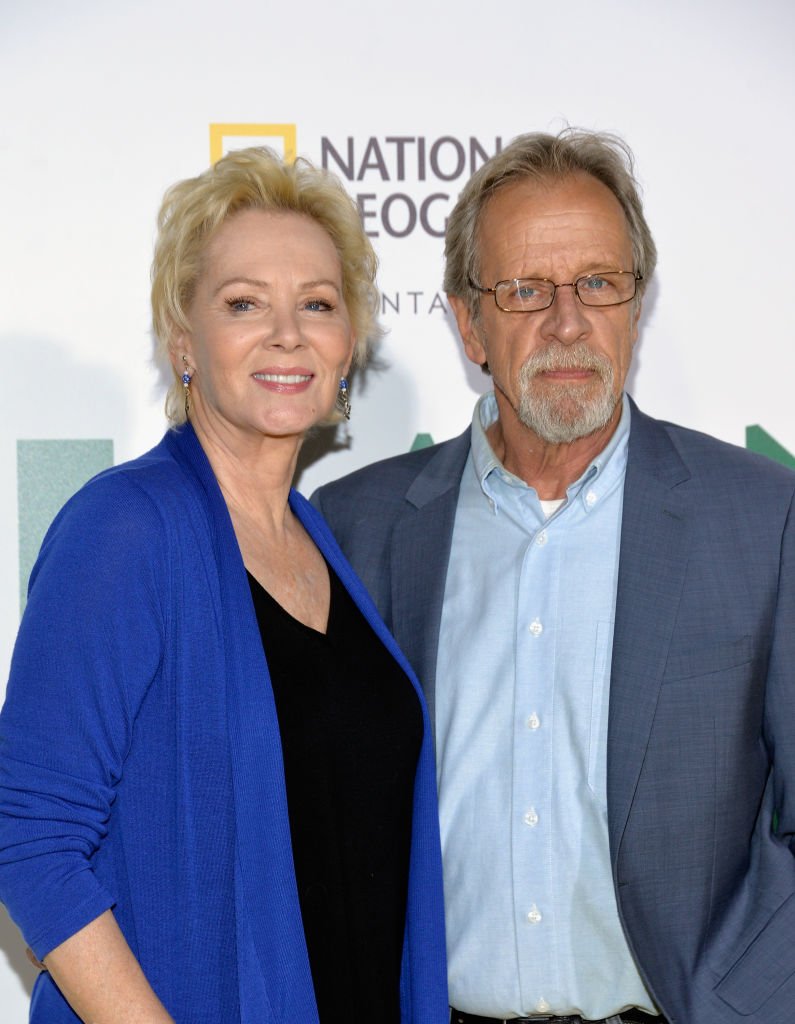 Jean Smart and Richard Gilliland arrive at the premiere of National Geographic Documentary Films' 'Jane' at the Hollywood Bowl on October 9, 2017. | Source: Getty Images
On-screen, Gilliland was in a love affair with another woman he kissed. Watching him play the role appeared incredibly delightful to Smart, who asked her friend to find out if the man was an eligible bachelor.
Rather than a shy whisper, the friend confidently asked Gilliland and returned with a positive answer—he was indeed available! Smart hatched a plan that involved getting the actor into her dressing room, and they bonded instantly.
The Hollywood stars exchanged wedding vows in 1987. Indeed, they became inseparable and only parted following Gilliland's death in March 2021. Throughout their marriage, the couple developed an enviable relationship and worked together in building their home and careers.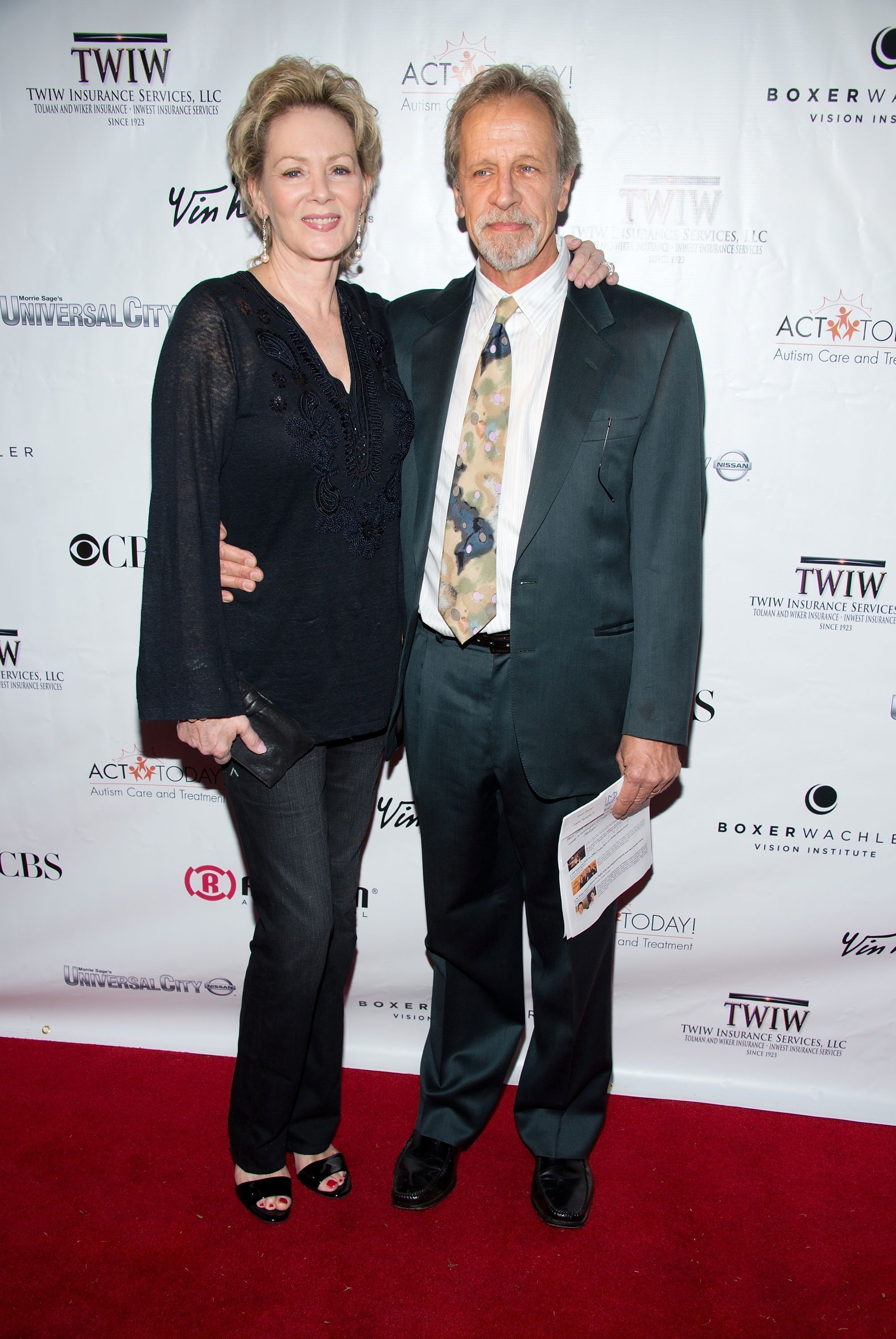 Jean Smart and actor Richard Gilliland arrive at the ACT Today!'s 7th Annual Denim & Diamonds For Autism Benefit. | Source: Getty Images
This teamwork brought about the success of several projects, including TV and plays like "Audrey's Rain," "Just My Imagination," "Love Letters'' and "It Had to Be You."
Smart became a mother two years into her marriage when they welcomed their son, Connor Douglas. Douglas, now 33, lives under the radar and is conscious about protecting his privacy.
The only fundamental detail about the firstborn is how his mother struggled with diabetes during her pregnancy with him. The actress consistently regulated her blood sugar levels for his steady development.
His family did not report the cause of death but established that they were greatly saddened by the tragedy.
It took decades before the couple expanded their family. Finally, they opted for adoption and journeyed to East Asia in 2019 to find their second child, a 10-month-old child, Bonnie Katheleen.
Connor was 20 when they welcomed his baby sister. At the time, the young adult was prepared for big brother duties, following an extensive family discussion. Thankfully, he lived up to expectations, making his parents proud and confident that they raised a fine young man.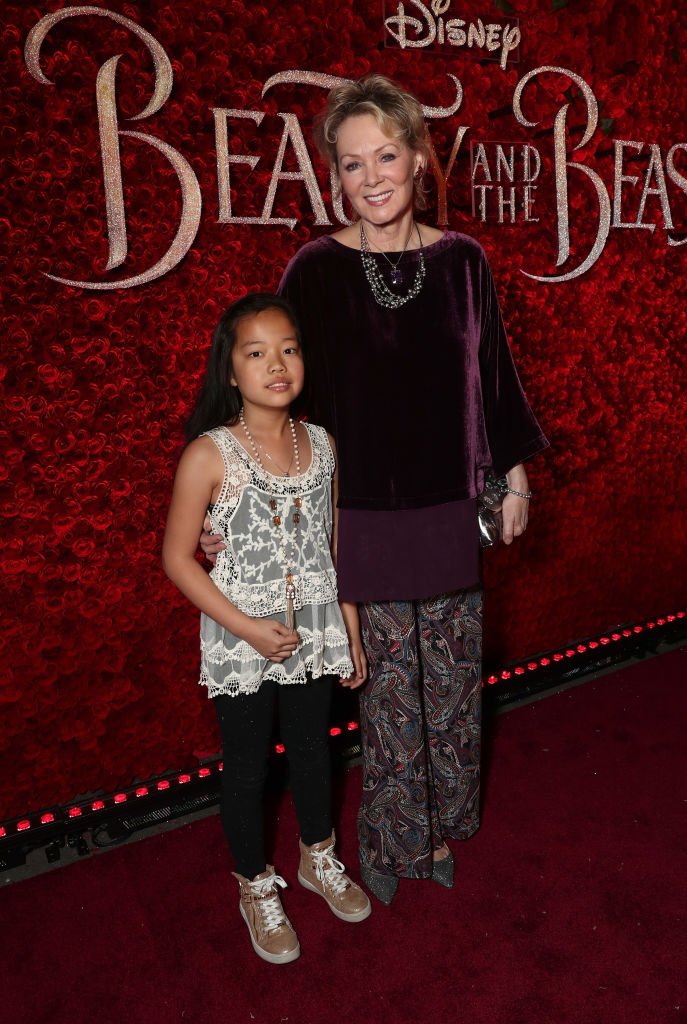 Jean Smart and daughter Bonnie attend the premiere of Disney's "Beauty And The Beast" at El Capitan Theatre on March 2, 2017. | Source: Getty Images
On the other hand, Bonnie was described as a charming child who slept most of the time. As she aged, the Asian-born became inseparable from her parents.
Not much is known about the family because of their private life, but it is evident that they are supportive of one another. For example, late 2021, the mother of two appeared with her youngest child, who adopted a new name.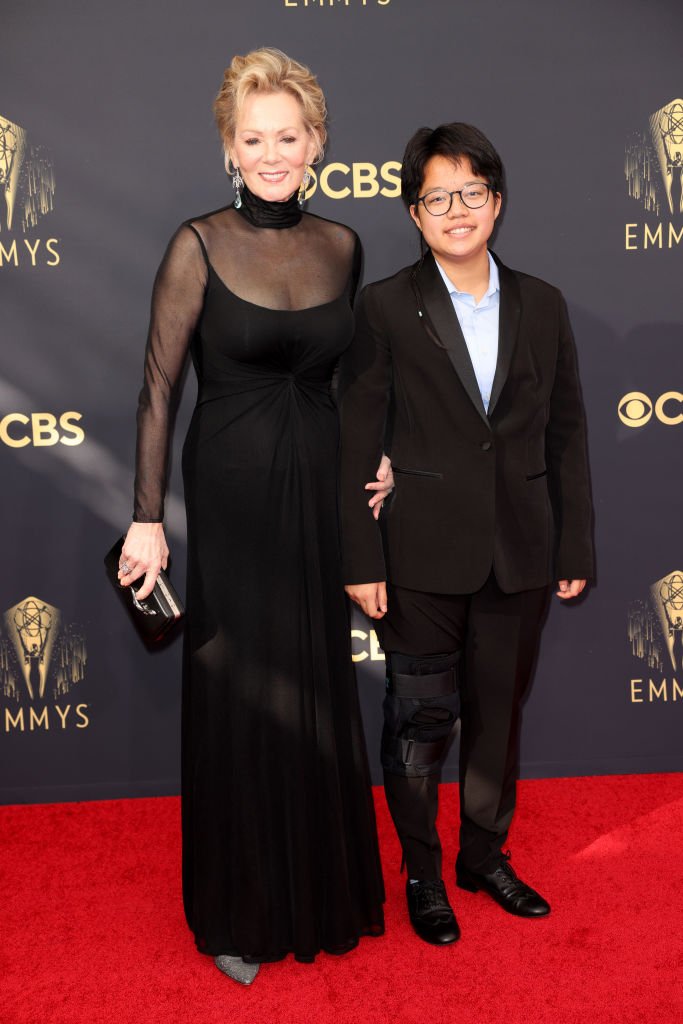 Jean Smart and Forrest Gilliland arrives on the red carpet for the 73rd Annual Emmy Awards taking place at LA Live on Sunday, Sept. 19, 2021. | Source: Getty Images
Bonnie, now a transgender person named Forrest, graced the 2021 Primetime Emmy Awards ceremony in a sky blue shirt and a two-piece suit, standing next to his award-winning mother, who opted for a black turtleneck dress.
This was the first time Smart stepped out on the red carpet following her husband's death. The teenager was excited and proud of his mother, who won an award for her performance on "Hacks," adding that it was well deserved.
The actress appreciated the honor and commended her kids for being unselfish. She also thanked her deceased husband, commenting that her success was due to his sacrifices.
SMART'S EXCELLENT PARENTHOOD SKILLS
Apart from playing her on-screen features flawlessly, Smart shows that she knows her onions regarding parenting. The busy bee could design a pattern that allowed her to perform excellently in her career and the home front.
Although work consumed some of her time, the doting mom struggled to create family time and gave up her dream for the theater because of the kids. In a 2017 interview, she said:
"I really really want to. I've been offered a few things, but it's got to be something that works because it's so disruptive to the family that it's got to be something that I cannot turn down."
While staying away from home for a long time is not something she loves to do, Smart explained that her babies understand. The mother of two added that Connor thinks she is excellent because of the freebies attached to her role in the sci-fi series "Legion."
THE MAN SMART SWORE FOREVER
This is none other than her beloved partner, Gilliland, who starred in productions like "Designing Women" and "Airplane II." Smart has also described her husband as the person who took the "back burner" so that she could make use of all the opportunities.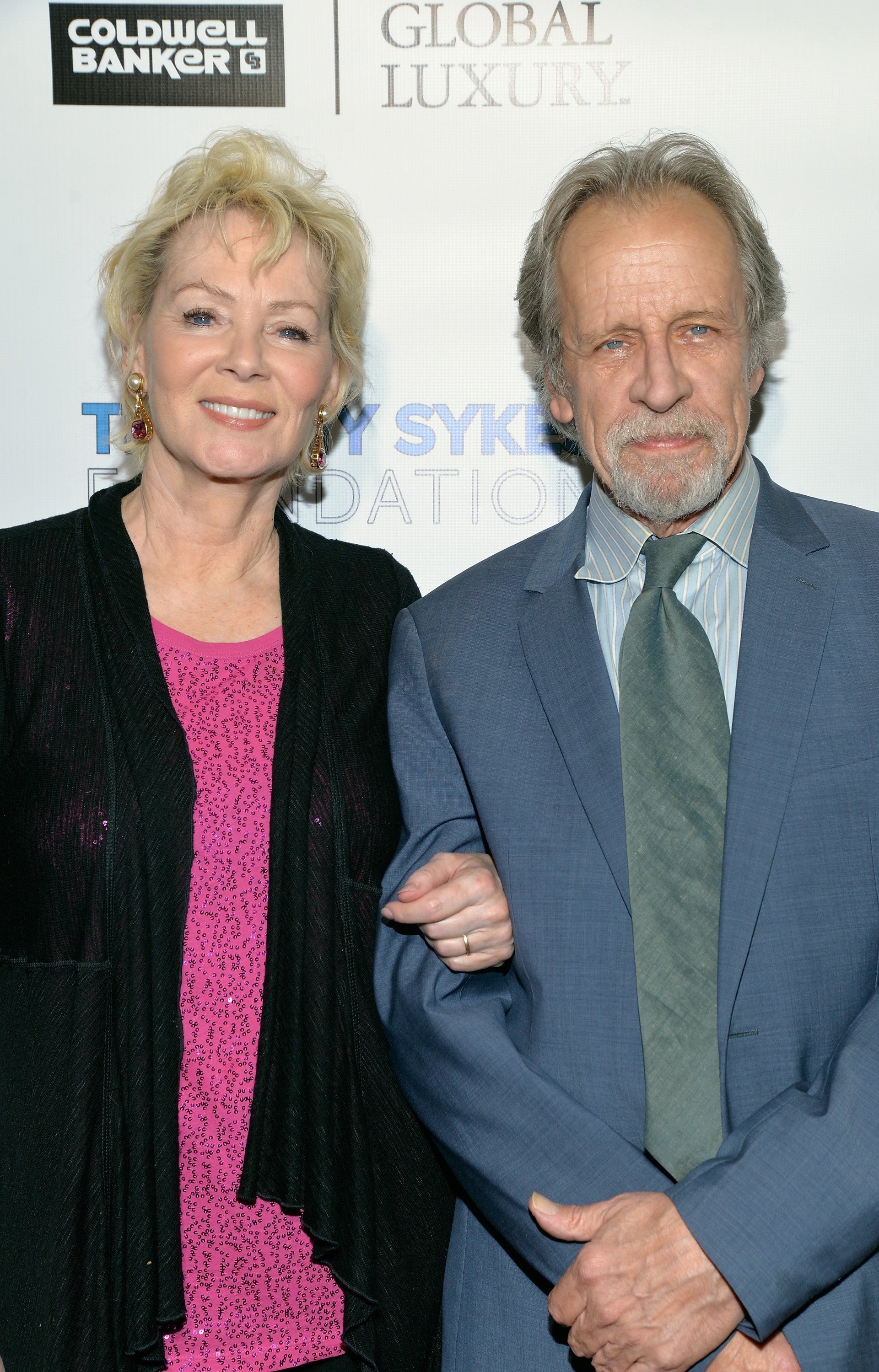 Jean Smart and Richard Gilliland attend AMT's 2017 D.R.E.A.M. Gala. | Source: Getty Images
The actor, beloved husband, and father died in March, at age 71, after a brief illness. He died in Los Angeles, California. His family did not report the cause of death but established that they were greatly saddened by the tragedy. According to Smart:
"There's a big big hole in the family, and we are still not quite believing."
Smart continues to hold the memories with her beloved husband dear. Despite spending three decades of their lives as a couple, they sought ways to reignite the sparks, keep their intimacy sacred, and away from the media.
The duo was scheduled to work on a Tate Taylor film the summer before his death. While this would not be possible, the mother of two has proven that she is in awe of her husband's sacrifices and would maintain the quality in her work following her Primetime Emmy Awards speech.
Please fill in your e-mail so we can share with you our top stories!