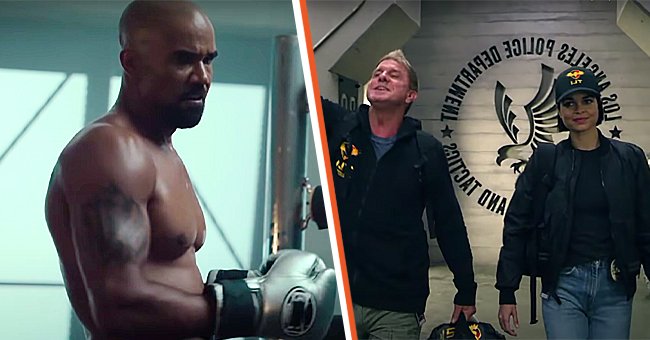 youtube.com/FOX8 | youtube.com/TV Promos
CBS's 'S.W.A.T.' Announces Comeback Date Following the Show's Delays
C.B.S.'s "S.W.A.T." announced the show's comeback date after the beloved show, starring Shemar Moore, was delayed for many weeks and moved to another weekday.
After many schedule shake-ups, fans of C.B.S.'s "S.W.A.T." were excited to hear the crime drama finally has a comeback date after a football game delayed the show.
Episode 10. "Three Guns" of season five aired on January 9, 2022. However, the network did not air the next episode the following Sunday because the network had decided to air the NFL game between Kansas City Chiefs and the Buffalo Bills instead.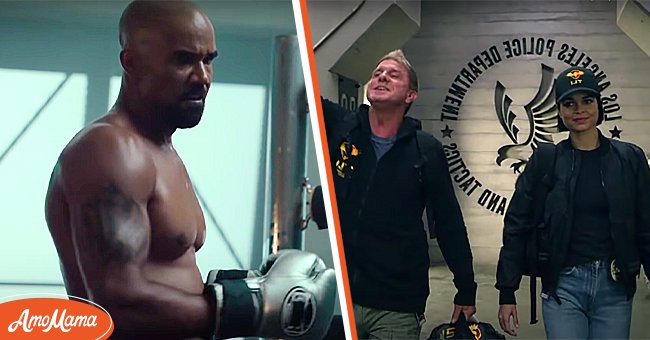 Shemar Moore as Hando in a season one trailer of "S.W.A.T" 2017 [Left] Kenny Johnson as Dominic Luca and Linda Esco as Christina Alonso on season five trailer of "S.W.A.T." [Right] | Photo: YouTube/FOX8 & YouTube/TV Promos
Unfortunately, the show is delayed for another sporting event, the Winter Olympics Games. The Olympic Games runs from February 4 and is wrapping up on February 20, 2022.
Fans will now have to wait until after February to catch the show's next 11th episode, titled "Old School Cool." A few weeks after the NFL game, the "S.W.A.T." Twitter paged shared precisely when the next episode will be aired:
"Us patiently waiting to come back to your screens on February 27th — We miss it, too. #SWAT"
"S.W.A.T." fans are not the only T.V. viewers patient waiting for their T.V. schedules to return as other NBC favorites, including "The Blacklist" and "NCIS: Hawaii," are delayed in favor of the Winter Olympics.
The month-long delay came after the show was moved from Friday to Sunday. The move came with many delays as sporting events usually take place on Sunday, so the network has to choose between broadcasting a sports game or "S.W.A.T."
After moving the show from its prime spot of Fridays to Sunday, fans were frustrated and voiced their opinions of the move online, mainly on Twitter.
A few knowledgeable fans noted the weekday swap might affect the show's ratings and push the network not to renew the show for future seasons. Although the show's renewal status is unknown, Twitter users were right about a decrease in viewership.
When the show first moved to Sunday, it brought in 3.7 million views, which was the lowest views an episode of "S.W.A.T." received in season five thus far.
Compared to season four, the Shemar Moore-led show increased by 55 percent during the Friday timeslot after NBC moved the crime show from Thursday to Friday.
Although fans might be waiting a while for "S.W.A.T." to return to their screens, Moore is trying his best to keep them busy and engaged on his social media account as he regularly posts snaps from set.
Recently he checked in with fans as he posted a behind-the-scenes photo while asking his fans, "Where are all my Baby Girls at?!" His loving fans quickly filled the comment section with enthusiastic and flirty responses.
One eager fan remarked that Moore and his costar David Lim, who portrays Officer III Victor Tan, looked "dope" in the photo with the two men posing in front of a large trailer.
Please fill in your e-mail so we can share with you our top stories!