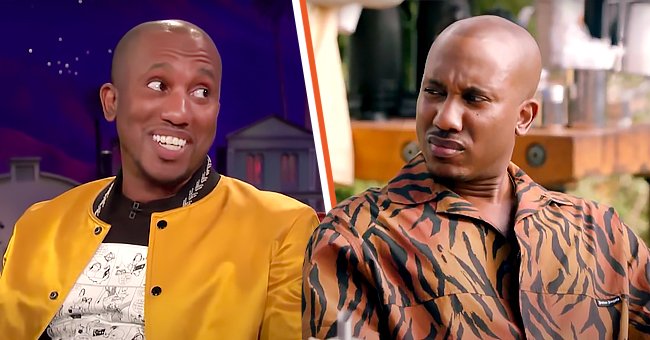 youtube.com/JoBloStreamingTVTrailers | youtube.com/TeamCoco
Who Is Chris Redd? Get To Know the 'Kenan' Actor & SNL Star
Comedian Chris Redd once came clean about his dating life amid the pandemic. He also used his platform to raise a substantial amount of money to help protesters during the pandemic.
Chris Redd is a stand-up comedian who only channeled his passion for comedy to the big and small screen in 2016 with his break-out role as Hunter the Hungry in The Lonely Island's movie, "Popstar: Never Stop Never Stopping."
However, before finding a career on stage and in front of the camera, Redd wanted to be a rapper. He grew his comedic skills because he believed it would help his rapping career.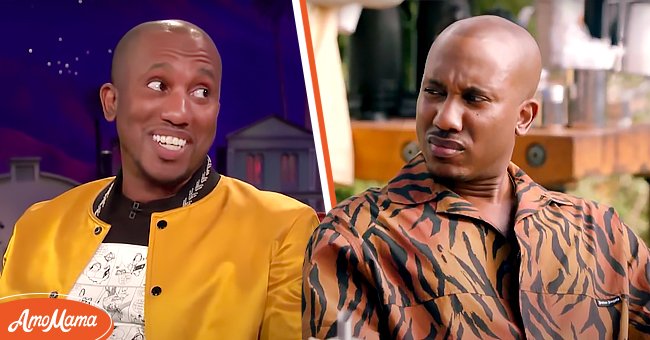 Chris Redd on "Conan" in 2018 [Left] Redd as his character Gary Willians in a trailer of "Kenan" 2021 [Right] | Photo: YouTube/JoBloStreamingTVTrailers & YouTube/TeamCoco
Later, after attending an improv show at the age of 22 where he watched adults pretend to be trees, it finally clicked. He had thought the show was "kind of cool" and realized he could make a career out of it.
Before his life-changing role on "Popstar," Redd worked on his stand-up career and racked up a few credits guest starring in "Empire" as sound engineer Roger and an episode of "Chicago P.D."
Unfortunately, the comedian also has a talent for landing promise comedy shows that were not picked up, such as the short-lived show "Last Laff" in 2012 and Netflix's "Disjointed," which abruptly ended after one season.
Finally, in 2016, Redd used his comedy and rapping skills to land the role of Hunter the Hungry. The mockumentary followed Andy Samberg's character Conner4real, overshadowed by Redd's unhinged hip-hop star character.
Shortly after the movie, Redd got the opportunity to be a player on the comedy sketch show "Saturday Night Live," which he continued to feature on with his hilarious rap lyrics and acting abilities.
His lyric writing skills paid off as he won an Emmy Award for Outstanding Original Music and Lyrics in 2018, along with his co-star Kenan Thompson and "SNL" writers Eli Brueggemann and Will Stephen.
The writers won the award for their song "Come Back, Barack." The song is a Boyz II Men-style song about missing the former president Barach Obama during the Trump presidency.
Redd's connection with Thompson not only saw him win an Emmy Award but also helped his career continue as he joined the "Kenan & Kel" alum for his show "Kenan."
Redd was so excited for the role that when "SNL" and "Kenan" producer Lorne Michaels asked him to portray Kenan's bother, Gary Willaims, he "didn't even read the script."
Besides being a standout actor, Redd is also passionate about activism and giving back to his community. During the pandemic and Black Lives Matter protests, Redd created a GoFundMe page to help protesters on the front lines who got sick.
He created the campaign after feeling useless at home. He explained the fund was for people fighting for inequalities and justice. Redd used the money (over $350,000) to relieve people of bills during the pandemic.
Redd explained the fund on an episode of "Conan." He also shared in the interview that he was a "ninja" when it came to dating during the pandemic, as he could always tell who quarantined properly and would test potential dates by asking if they wanted to attend a party.
Please fill in your e-mail so we can share with you our top stories!