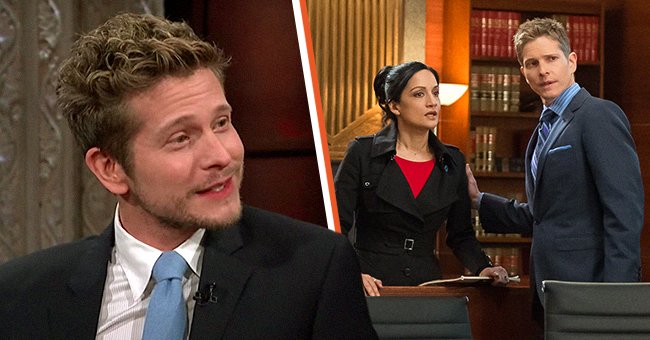 youtube.com/The Late Show with Stephen Colbert | Getty Images
Does Matt Czuchry Have a Wife? The Star Has Not Revealed Much about His Love Life
"Gilmore Girls" alum Matt Czuchry keeps his relationship status to himself. However, he once disclosed his relationship with his costar Archie Panjabi.
Matt Czuchry is known for his roles in "Gilmore Girls," "The Good Wife," and "The Resident." His characters made him a sought-after actor, with many fans crushing him.
One only has to go to Twitter to see Czuchry's fans share their love of him. One loyal fan wrote that it did not matter what role Czuchry portrayed on TV; they would always love him.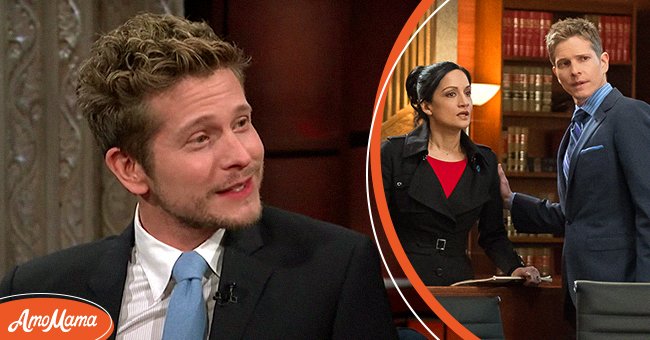 Matt Czuchry during an appearance on "The Late Show with Stephen Colbert" in 2018 [Left] Czuchry as Cary Agos and Archie Panjabi as Kalinda Sharma during an episode of "The Good Wife" [Right] | Photo: YouTube/The Late Show with Stephen Colbert & Getty Images
One Twitter user echoed the thought many of his fans had when he portrayed Logan Huntzberger on "Gilmore Girls" as they tweeted Czuchry was the
alongside a gif of him as the character.
While some fans might have fallen in love with Logan, other Czuchry fans are more excited about his current roles. One fan explained that they had fallen for Czuchry after watching "The Resident:"
"Started watching the resident and I love Matt Czuchry so much I want to marry him."
Although Czuchry might be getting love from his fans, it seems he is not getting love from a significant other, or at least publically, as he had kept his personal life private over the years.
In 2000, he dated Kate Bosworth, whom he met during his first acting job, a guest appearance as Sean McGrail on The WB's drama TV series "Young Americans."
The relationship only lasted two years as they broke up in 2002. In 2010, rumors circled that they were dating again after Czuchry and Bosworth enjoyed a casual lunch together. However, they never publically revealed if they were in a relationship.
Fans hoped he and his "The Good Wife" costar, Archie Panjabi, might be an item in real life. However, Czuchry later revealed they were very close friends and not romantic partners:
"She's one of my best friends. We've stayed in touch very closely. We talk about personal things [and]... professional things. So, to have a friend like that is deeply special."
Czuchry added that they had helped each other with their careers. The pair also loved and felt honored to work on a show that pushed for diversity.
The costars worked together on the legal drama for six of the seven seasons before Panjabi left in 2015. Czuchry portrayed young lawyer Cary Agos, while Panjabi portrayed a private investigator named Kalinda Sharma.
Despite their strong working relationship, friendship, and fans hoping to see the romance between them, the costars never got together. A romantic relationship was never in the cards for them as Panjabi has been married to Rajesh Nihalani since 1998.
The actor rarely speaks about his personal life in interviews, so it might be impossible to know if he is in a relationship. However, in 2011 he admitted that he did enjoy dating but was not seeing anyone special.
Please fill in your e-mail so we can share with you our top stories!