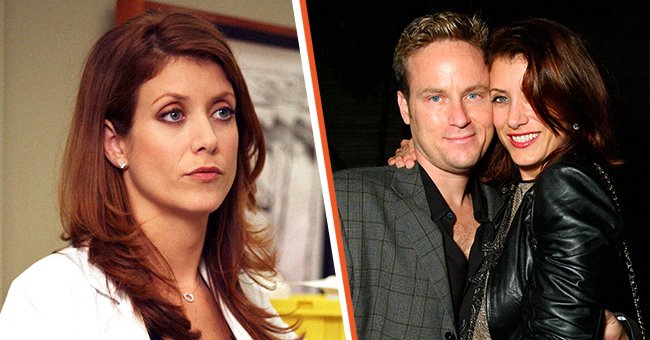 Getty Images
'Grey's Anatomy's' Kate Walsh Was 'Living the Dream' With Husband Before They Had to Flip a Coin Over Furniture
After Kate Walsh married Alex Young, it didn't take long before their relationship went downhill. When the marriage ended, Walsh had other relationships but never remarried.
Kate Walsh didn't waste any time getting engaged when she met the man she thought was her soulmate. Their whole relationship was a whirlwind romance that lasted for a few years.
She initially met Alex Young in February 2007. However, three months after their meeting, the actress and the production co-president at 20th Century Fox were engaged.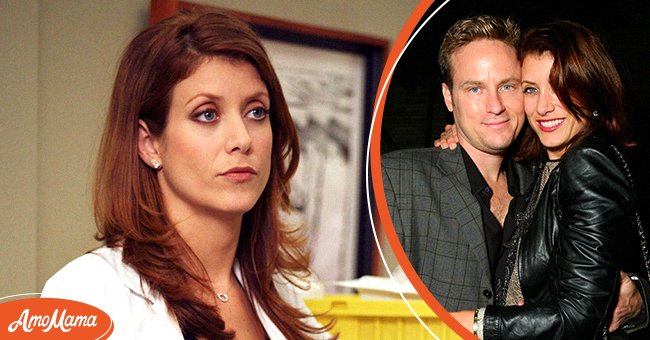 Kate Walsh as her character on "Grey's Anatomy" on October 31, 2006, and her with Alex Young at The Entertainment Weekly's 6th Annual Pre-Annual Celebration on September 20, 2008, in Beverly Hills, California | Photos: Karen Neal/Disney General Entertainment Content & Alexandra Wyman/WireImage/Getty Images
The "Grey's Anatomy" star seemed happy in her relationship. During an interview with People magazine, the star confessed what she was feeling sharing with the publication:
"I know – I'm literally living the dream. But you know when you know. I was not expecting it, so it's kind of amazing."
The actress confirmed that she was engaged at the Entertainment Weekly upfront party in New York City's The Box. She revealed that the proposal happened in San Francisco and was extremely happy.
Young proposed to the star with a Neil Lane Jubilee-cut diamond in May 2007, which his fiancée flashed at the Entertainment Weekly party. She said everything made her fiancé special to her.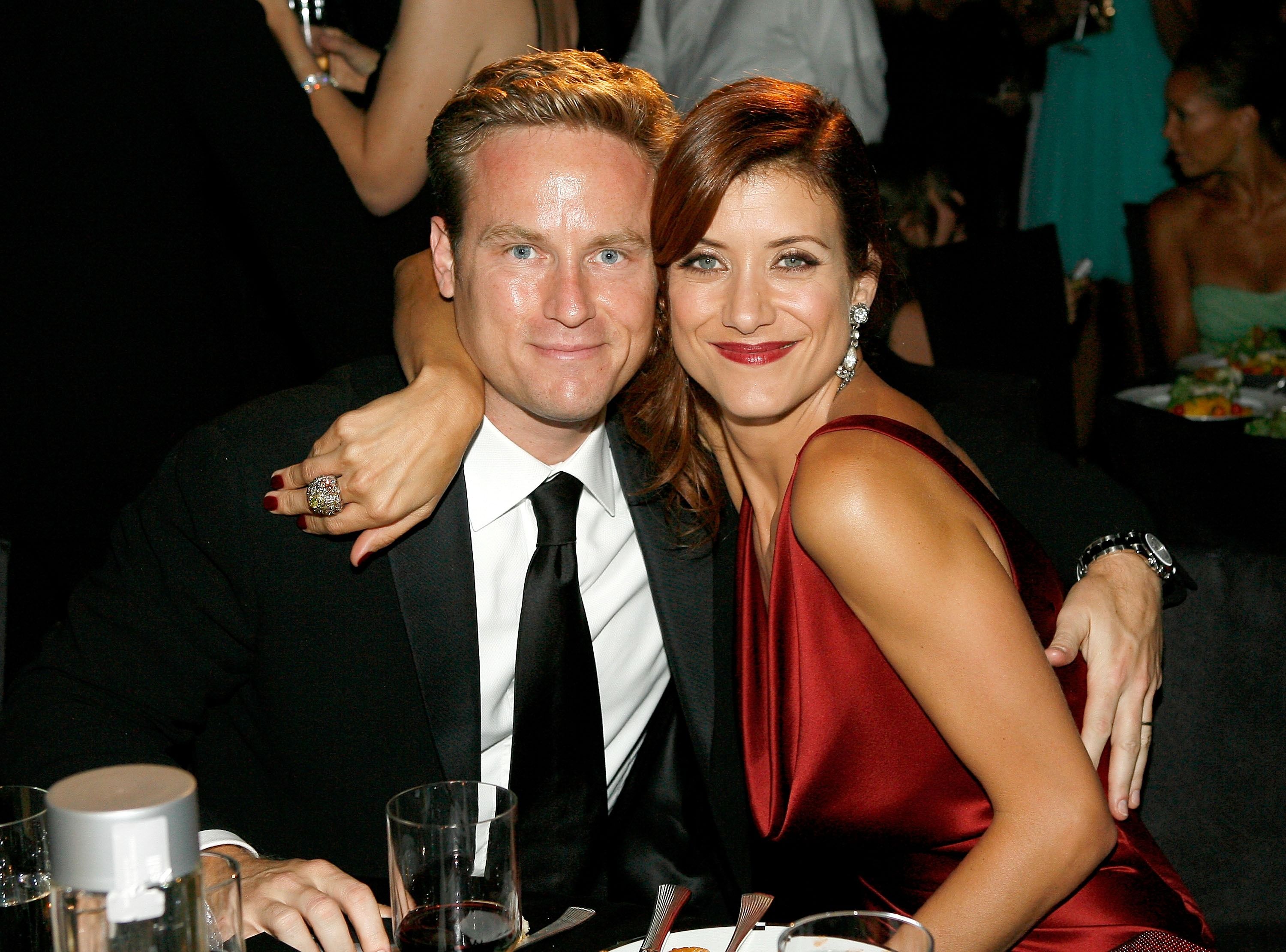 Alex Young and Kate Walsh pose at the Governor's Ball after the 59th Annual Primetime Emmy Awards on September 16, 2007, in Los Angeles, California | Photo: Vince Bucci/Getty Images
Walsh described him as "the most amazing man" she'd ever met. At the time, she also shared that they were already planning their wedding, and the couple was seen together during a Los Angeles fund-raiser for Barack Obama.
A friend revealed that Young was "a hotshot," a good guy, and a man of substance. To add to Walsh's joy, ABC announced that she would be starring in a "Grey's Anatomy" spinoff.
The network said the actress would play the role of Dr. Addison Montgomery-Shepherd on the show titled "Private Practice." The series would see Walsh starring alongside Tim Daly and Taye Diggs.
Walsh planned on getting married over Labor Day weekend in 2007 at the Ojai Valley Inn & Spa in California. The wedding arrangements were being made by Jo Gartin and her wedding planner company Love Luck and Angels.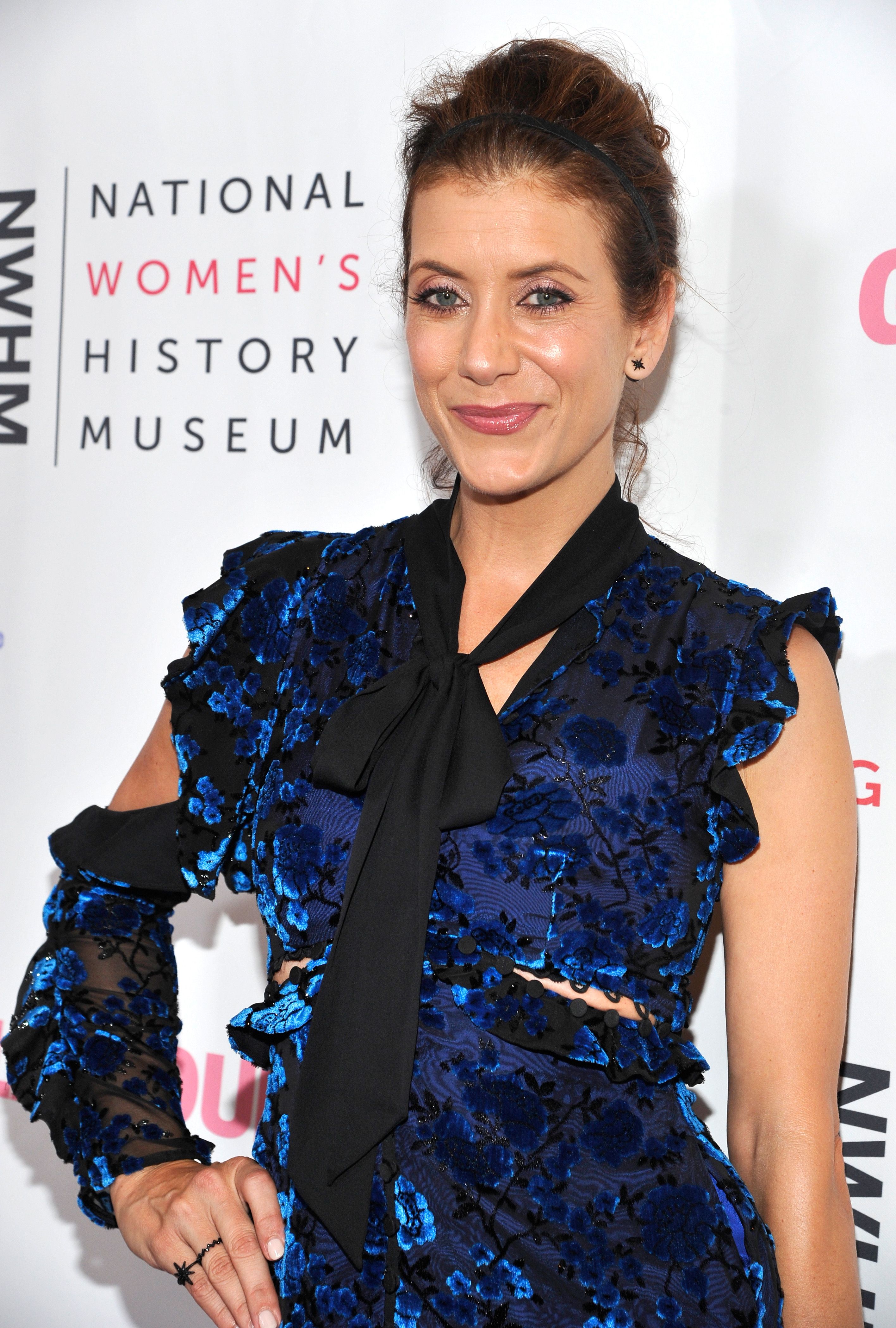 Kate Walsh at the Women Making History Awards at The Beverly Hilton Hotel on September 16, 2017, in Beverly Hills, California | Photo: John Sciulli/Getty Images
According to a source, the event's celebrations were set to take place over three days. On the Friday before the actual September 1, 2007, wedding date, the couple was supposed to host their rehearsal dinner.
The following day a sunset ceremony was to be held with a pre-wedding meal. An outdoor reception was anticipated at the inn's Casa Elar, a Spanish-style estate, where the swimming pool would be covered.
It was to accommodate approximately 110 guests. On Sunday, things were to be wrapped up, with the couple hosting a post-wedding brunch; the actress also had a unique dress for the occasion.
The insider shared that Walsh would wear a custom-made Monique Lhuillier wedding gown. Some of the people invited to the ceremony were Walsh's "Grey Anatomy" co-stars Sara Ramirez and Katherine Heigl.
True to the source's information, Walsh wore the Lhuillier on her wedding day. The ceremony was held at the Ojai Presbyterian Church in Ojai north of Los Angeles, and a gospel choir performed at the beginning of the event.
They sang "Bless the Broken Road" by Rascal Flatts. The couple had 100 guests, including Heigl, Ramirez, Chandra Wilson, Justin Chambers, Kate Beckinsale and her husband Len Wiseman, and the show's creator, Shonda Rhimes.
The reception was held at the Ojai Valley Inn & Spa's Casa Elar, where guests enjoyed a sit-down dinner. Gartin decorated the estate with hundreds of candles to give it an air of intimacy.
"IRRECONCILABLE DIFFERENCES"
Just as quickly as the pair got married, the end of the marriage came at the same pace. On November 22, 2008, separation papers revealed that Young petitioned for a divorce after being with Walsh for 15 months.
He cited "irreconcilable differences" in his filing, and his wife counter filed on December 24, 2008. A joint statement by the former couple said they remained friendly and hoped the media would respect their privacy as they navigate their divorce.
A week after Walsh's interview with Redbook during the divorce period, the actress emailed her interviewer. She noted that no one got married with the anticipation of things ending in divorce.
The star shared how she and Young still cared for each other and wished him well. She explained that the silver lining was the wonderful family and friends who supported and encouraged her, for which she was grateful.
Sadly, the divorce process between Young and Walsh wasn't smooth sailing. According to the actress's Los Angeles County Superior Court filing, she and her husband actually separated on November 17, 2008.
TMZ even mocked Young, saying he should've realized his marriage was over when he went out for dinner on November 20, 2008, and the maitre d' announced that he was a party of one.
Neither one of the two wanted spousal support. The pair's divorce was finalized on February 5, 2010, but the duo had to have a coin toss to decide who would get what.
Their settlement agreement said alternating coin flips would decide who got the first pick when it came to one-half of their furniture and artwork. Young was also set to receive $627,000 in the settlement monies.
The separation between her [Kate Walsh] and the writer-producer [Chris Case] was said to be amicable.
This was one-half of residuals for all work performed by Walsh during their marriage. The actress got to keep her and her husband's home, a piano, and various bank accounts.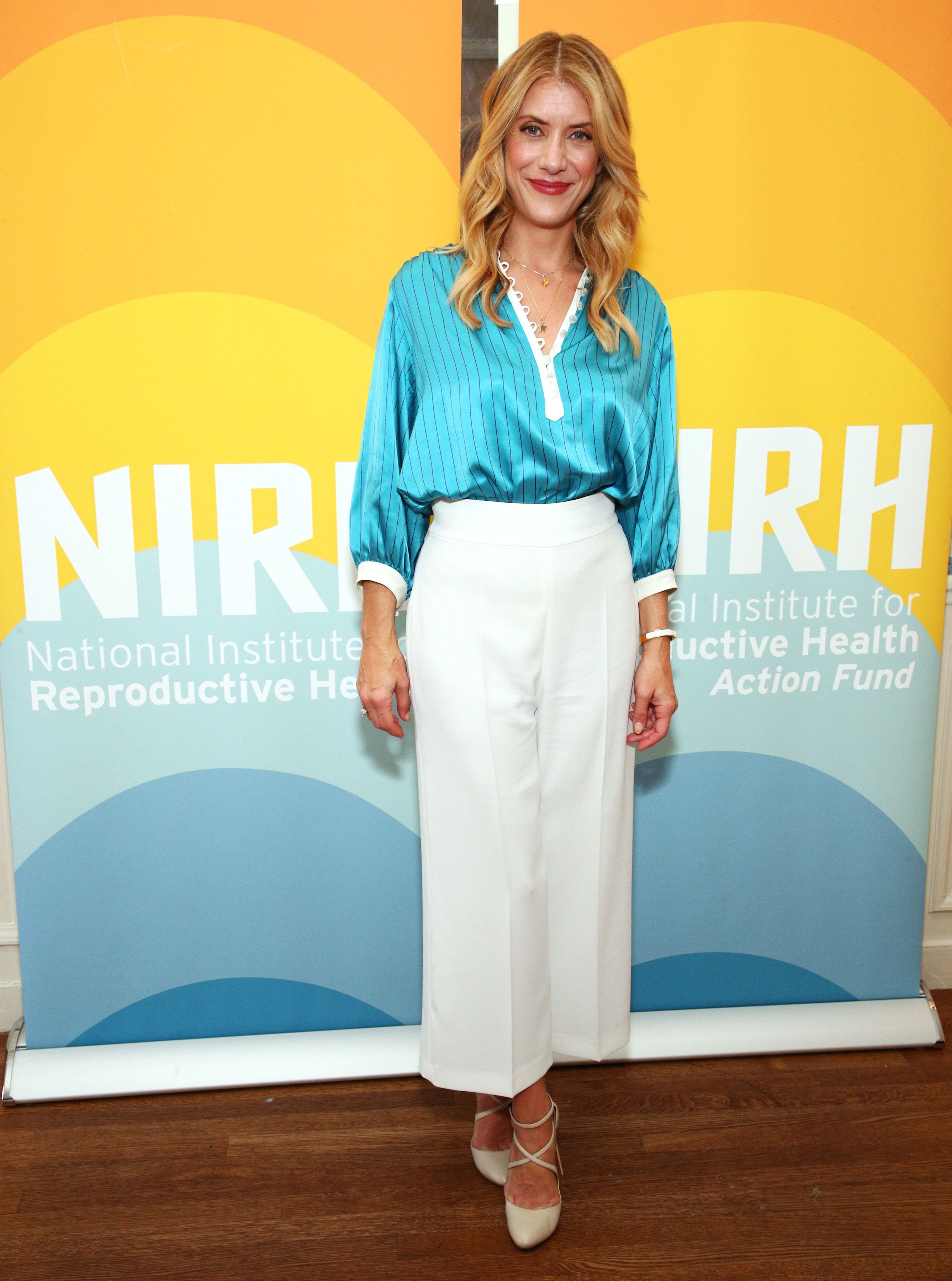 Kate Walsh at NIRH's Breakfast on the Supreme Court and the Future of Abortion Access event on March 6, 2020, in New York City | Photo: Astrid Stawiarz/Getty Images
In February 2021, Daily Mail revealed that she was dating Australian farmer Andrew Nixon, whom she met on a cruise early in 2020. The West Australian said the pair had been living together in Perth since the pandemic began after Nixon convinced the star to relocate.
In January 2021, the duo was seen enjoying a beach date. Besides Nixon, Walsh also allegedly dated underwater specialist Neil Andrea, who she was spotted having lunch with outside on the patio at Katsuya Glendale.
Before Andrea, in September 2015, reports said the actress and Chris Case ended their relationship after seeing each other for four years. The separation between her and the writer-producer was said to be amicable.
Another person Walsh was once linked to was Trevor Davis. The pair allegedly split in August 2017, after dating for just over a year, and the reason speculated on was that Davis, then-33, wasn't ready to have a baby with the much older actress, then-49.
Please fill in your e-mail so we can share with you our top stories!