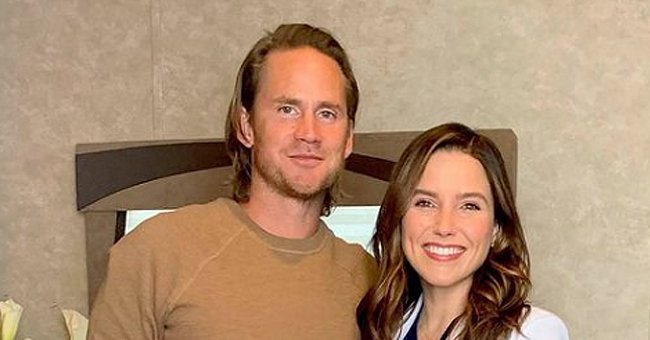 Instagram.com/grant_hughes_
Who Is Grant Hughes? Meet 'Good Sam' Star Sophia Bush's Fiancé Who She Met after Her Marriage to Chad Michael Murray Ended
While the end of a marriage means challenging times for some, "False Positive" actress Sophia Bush's divorce marked the beginning of a new romance with now-fiancé Grant Hughes.
Sophia Bush has captured film and television audiences with her roles and diverse characters. She made her screen debut in 2002 when she starred in "Van Wilder" alongside Ryan Reynolds.
She has since appeared in many more, including "Chalet Girl" and "The Hitcher." She also plays Harold Brooks' girlfriend on "Love, Victor." But is she dating in real life?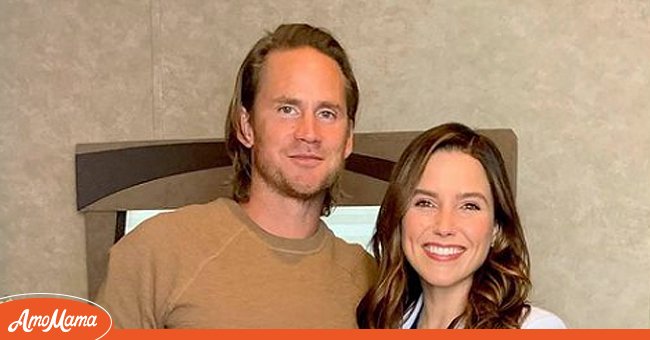 Actress Sophia Bush with her fiancé Grant Hughes. | Photo: Instagram.com/grant_hughes_
While it remains unclear when the two lovebirds met, Bush and Hughes were first spotted holding hands in May 2020 during a romantic day in Malibu. Soon after, rumors that they were dating began circulating. And now, they are engaged.
Bush happily announced her engagement to fans in August 2021 with a photo of the two in Lake Como, Italy, enjoying a boat ride. Hughes was down on one knee as he popped the question to the pleasantly surprised Bush.
The excited actress accompanied the breathtaking photo with an emotional caption thanking the boat company for helping her fiancé plan the "most incredible, moving surprise of my life." She wrote of the proposal:
"So it turns out that being your favorite person's favorite person is the actual best feeling on planet Earth 💫 #YES."
Before their engagement, the couple shared beautiful moments of their Italy vacation with their Instagram fans. And now, fans are curious to know the man who has stolen Bush's heart.
Hughes carries many titles. Besides being the doting fiancé to the "Stay Alive" actress, he is an entrepreneur and the co-founder of FocusMotion Health. This company creates data-driven orthopedic recovery solutions for pre-and post-operative patients.
According to his LinkedIn profile, Hughes graduated with distinctions awards from the University of Oklahoma in 2005 and earned degrees from the University of Ljubljana in Slovenia, the University of Michigan, and Loyola Marymount University.
Besides his career and educational accomplishments, Hughes loves traveling and has documented his adventures in Idaho, Canada, Indonesia, Israel, and Micronesia.
Hughes has also participated in marathons and triathlons. He competed in different races in 2017 and ran the L.A Marathon in 2018. But when he is not running races or touring the world, Hughes loves giving back to the community.
In 2019, Hughes volunteered with the Wayfarer Foundation to help provide eye exams, showers, a warm meal, legal services, medical services, foot washing, haircuts, and free clothes to people living on Skid Row Los Angeles.
Bush appears to have found the man of her dreams -- one that is compassionate and kind to others. She seems to have finally made the right choice in love matters, which is a relief given her failed marriage to Chad Michael Murray.
The two, who both starred on "One Tree Hill," got married in April 2005 and divorced in September 2006. While the actress has always been open about her life, she rarely talks about her ex-husband and prefers to steer clear of the topic.
Please fill in your e-mail so we can share with you our top stories!