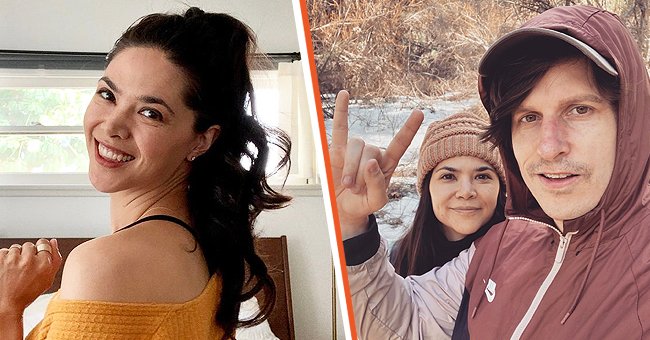 Instagram.com/nickmandernach | Instagram.com/yourfriendlilan
Meet Lilan Bowden: The 'Murderville' Star Who Is Dating Writer Nick Mandernach
Lilan Bowden has captured many hearts with her unique sense of humor and her roles in the fan-favorite "Andi Mack." She also plays herself in the murder mystery "Murderville."
While she enjoys her roles on the big screens, she loves spending her free time doing fun stuff. Lilan Bowden appears to be a fun-loving person based on her Instagram account.
Photos on her social media capture the actress showcasing her pro-level rollerskating skills. The actress is also good at skateboarding. One image captures her mid-air.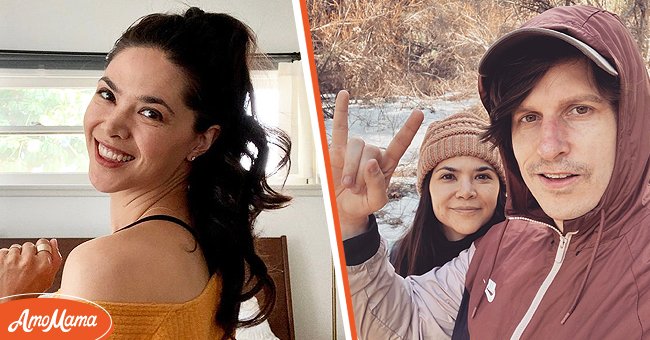 Left: "Murderville" actress Lilan Bowden | Photo: instagram.com/yourfriendlilan. Bowden with her boyfriend Nick Mandernach | Photo: Instagram.com/nickmandernach
She also loves spending time with her friends. In July 2021, Bowden posted a series of photos as she shared a lovely meal and hung out with her friends. Another less-known fact about the actress is that she is dating Nick Mandernach, a writer and actor.
Many may recognize Mandenach as the writer behind "I Feel Bad," "Duncanville," and "Young Sheldon." He has also acted as a Nick Fotdog in the short film "Duchovny Boy."
The happy in-love couple loves spending time together, evident from their numerous Instagram photos. Some show the couple cozying up to each other, while another captures them taking a walk in the snow.
Bowden started acting with improv comedy and theatre, which she pursued at the University of California, Irvine. After graduating, she relocated to Los Angeles and attended classes while performing at Upright Citizens Brigade Theater.
However, landing leading roles in films never came easy for the actress. She was born to an American father and a Taiwanese mother, and her mixed-race heritage often stood in the way of her dreams.
She says she auditioned for many pilots roles and often landed parts playing the lead's sassy, ethnic best friend. However, despite the limitations, the actress has starred in numerous short films, including "Till It Happens To You."
Other acting credits under her belt include "The Liarist," "Super Heroes vs. Game Heroes," "Robby's Birthday," The Gravity Gun," and "Sexy Single Solutions," among many others.
In an industry riddled with gritty superhero dramas, dark reboots, and wild soap operas, the coming-of-age family comedy-drama "Andy Mack" is a breath of fresh air. Bowden, who plays Andy's mother, Rebecca "Bex" Mack, is one of the main characters.
For years, Andy has believed Bex to be her sister, but on the eve of her 13th birthday, she learns that Bex is her mother. Bex showcases her comedic skills and self-deprecating humor in the series, especially in uncomfortable situations.
Besides acting, the actress has also had a go at directing with her debut on the comedy short "Becoming Eddie," alongside Eddie Lee. In the film, Lee, the writer, recounts his experiences as he grew up.
The short follows a Korean American boy, Yong, growing up in New Jersey in the '80s. He wishes to be popular with his classmates, most of who are white. He then wakes up with the voice of the world's most famous foul-mouthed standup comedian.
Through his favorite comedian, Yong learns to be less ashamed of his heritage and more accepting of himself before seeking the acceptance of others.
Please fill in your e-mail so we can share with you our top stories!