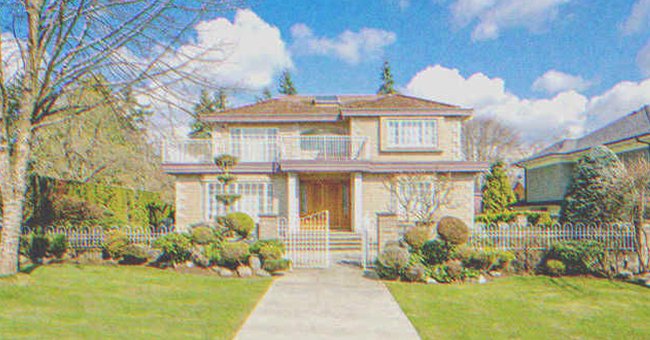 Imagebb
Woman Flees Her Burning Home in a Rush, Months Later Returns and Sees Luxury House in Its Place – Story of the Day
Karen skipped town in a hurry one day when her house burned down in a fire. Months later, she returned only to see a luxury house built on top of her land.
Karen Alvarez was a well-loved old woman in the quiet town of Rossmoor in California. While she lived alone, she never felt lonely because she was friends with all of her neighbors. They would meet up outside every afternoon, sharing whatever snacks and drinks they had prepared.
Because everyone in the neighborhood loved and trusted Karen, her neighbors would often leave their children with her for the afternoon whenever they needed to go somewhere. She would bake the children cakes and teach them how to draw because she loved drawing.
"Grandma Karen!" the children would shout. "Can you teach me how to draw Spongebob today?"
"A what now?" she would ask every time they'd mention a cartoon character she was not familiar with. She would always laugh with the children, as she was amused at how they kept her young.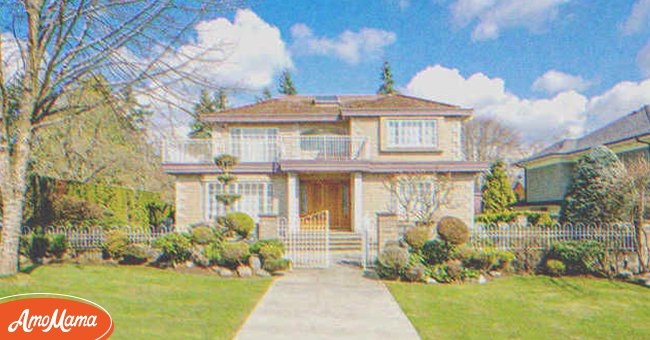 Karen was surprised to see a new structure built in the lot where her house used to be. | Photo: Imagebb
Karen was happy to use the cellphone that her neighbors helped her purchase to search for the cartoon characters that the kids wanted to draw. Then they would spend the afternoon drawing, coloring, and painting until their parents picked them up at night.
"Oh, Karen. What would we do without you?" one of the parents said one night when they picked up their children.
"Don't you worry, Carmen. I'll always be right here. I love your children very much. They are like my own grandkids," Karen responded, giving all of them a hug before watching them walk home.
While Karen was happy to do all of those for free, her neighbors would give her small amounts of money for taking care of their children. They didn't take no for an answer, so she would accept it and use it to buy her groceries or maintenance medicine.
One day, as she was walking home from the neighborhood grocery, she was surprised to see an expensive-looking black car parked in front of her property. On her yard stood a man in a suit, and a lady in a crisp pantsuit. "Can I help you?" Karen asked as she got to her yard.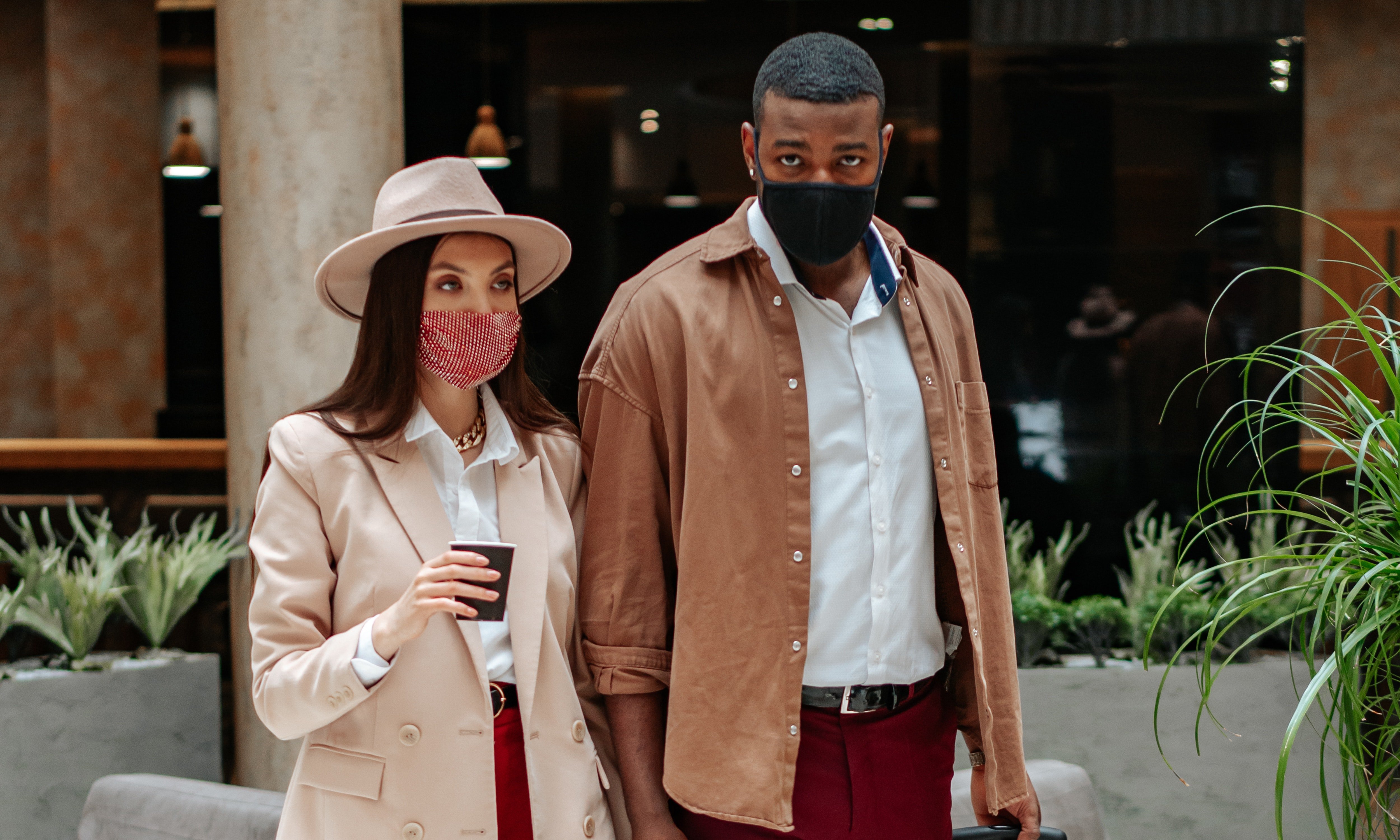 A wealthy-looking couple appeared in Karen's yard one day, observing her property. | Photo: Pexels
"Oh. Hello!" the lady said, taking off her sunglasses to greet Karen. "We were passing through the neighborhood and came across your lot. It's a lot bigger than most of the houses here," she started to say.
"Well, yes. This house has been with my family for generations. It was the first piece of land developed in this area," Karen explained.
"That's great to know! Here's the thing. My family and I wanted to move to this neighborhood because of its proximity to our children's schools and to my office. Would you be open to selling the lot to us? I'm willing to pay a hefty price for it," the man suddenly chimed in.
Karen was taken aback, but she quickly replied, "I'm sorry, but this lot is not for sale, and it won't be for sale for as long as I'm alive."
"Do you live here all alone?" the lady asked.
"I'm sure it gets quite lonely living here all alone. Wouldn't a smaller apartment suit you better? We're more than happy to arrange that for you, too, if you'd sell us your lot," the woman said, clutching onto her husband's arm as if she was anticipating Karen to say yes.
"I am perfectly fine here. Thank you for your offer, but I will have to decline. Have a good day," Karen said as she walked up her front porch to enter the house.
From inside, Karen watched the couple observe the property for a few more minutes until they finally rode their car and drove away.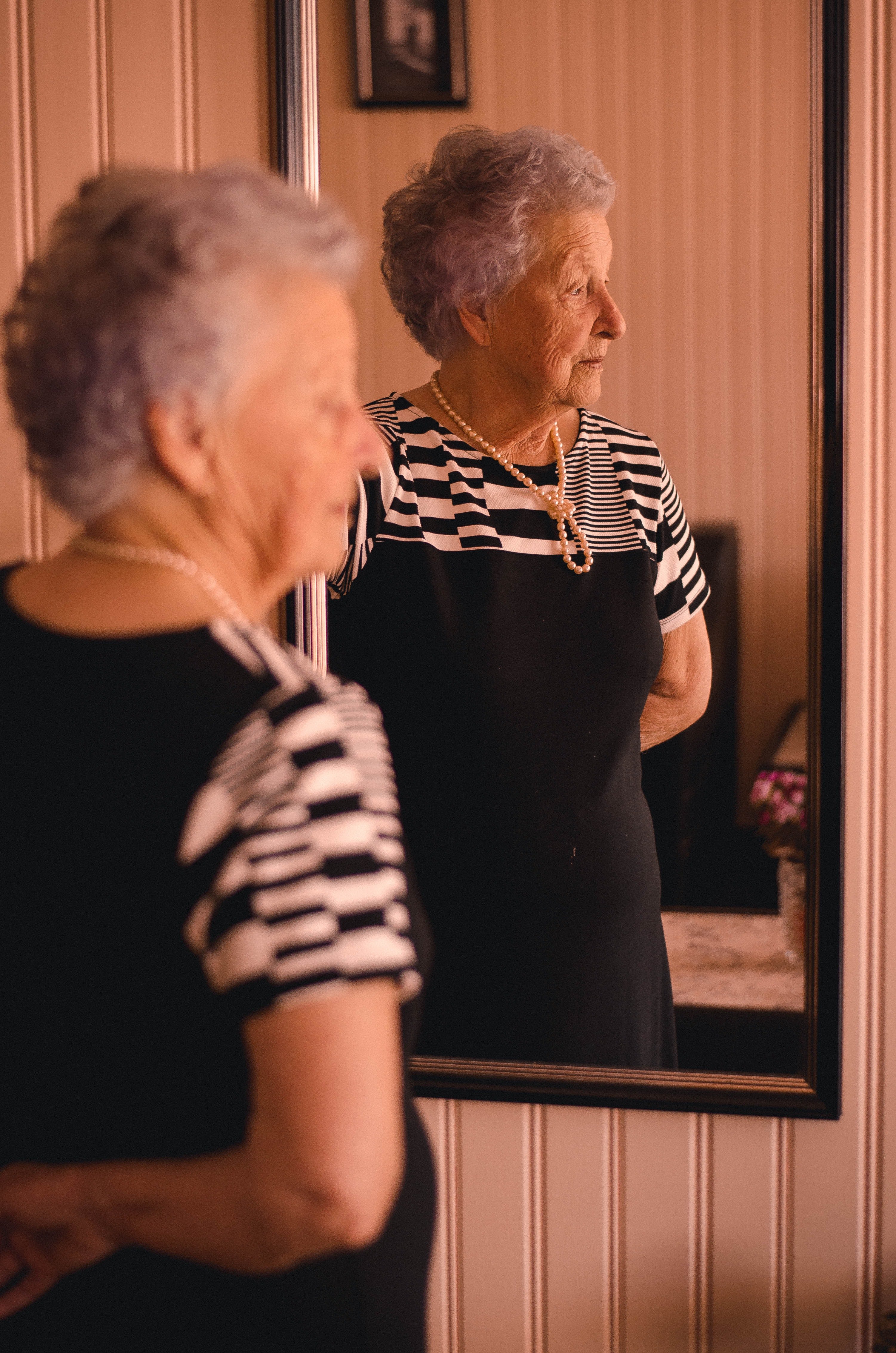 Karen watched as the couple drove away. | Photo: Pexels
Meanwhile, Karen couldn't help but feel hurt that the couple thought a huge price tag would get her to sell her property. After all, the lot has been with her family for decades and she's lived in the same house all her life.
Unfortunately, one day, a fire broke out in Karen's house after an electrical short circuit. Frantic, Karen took her necessities with her before running out of the house. Her neighbors consoled her as she watched her house burn. She was taken away by an ambulance and later placed in a temporary nursing facility.
The next day, they shared the bad news with her. "Karen, I'm sorry to break this news to you, but your house completely burned down last night. The fire spread too quickly, and the firefighters were not able to salvage it," a nurse told her.
"That's a pity. I don't have enough money to rebuild it just yet," she said, tears falling down her face. Karen was heartbroken, as her house was the only home she ever had.
"We're happy to give you shelter here at the nursing home. We'll take care of you from day to night, and you can even interact with people your age. It might be something you'd want to do," the nurse said, trying to console Karen.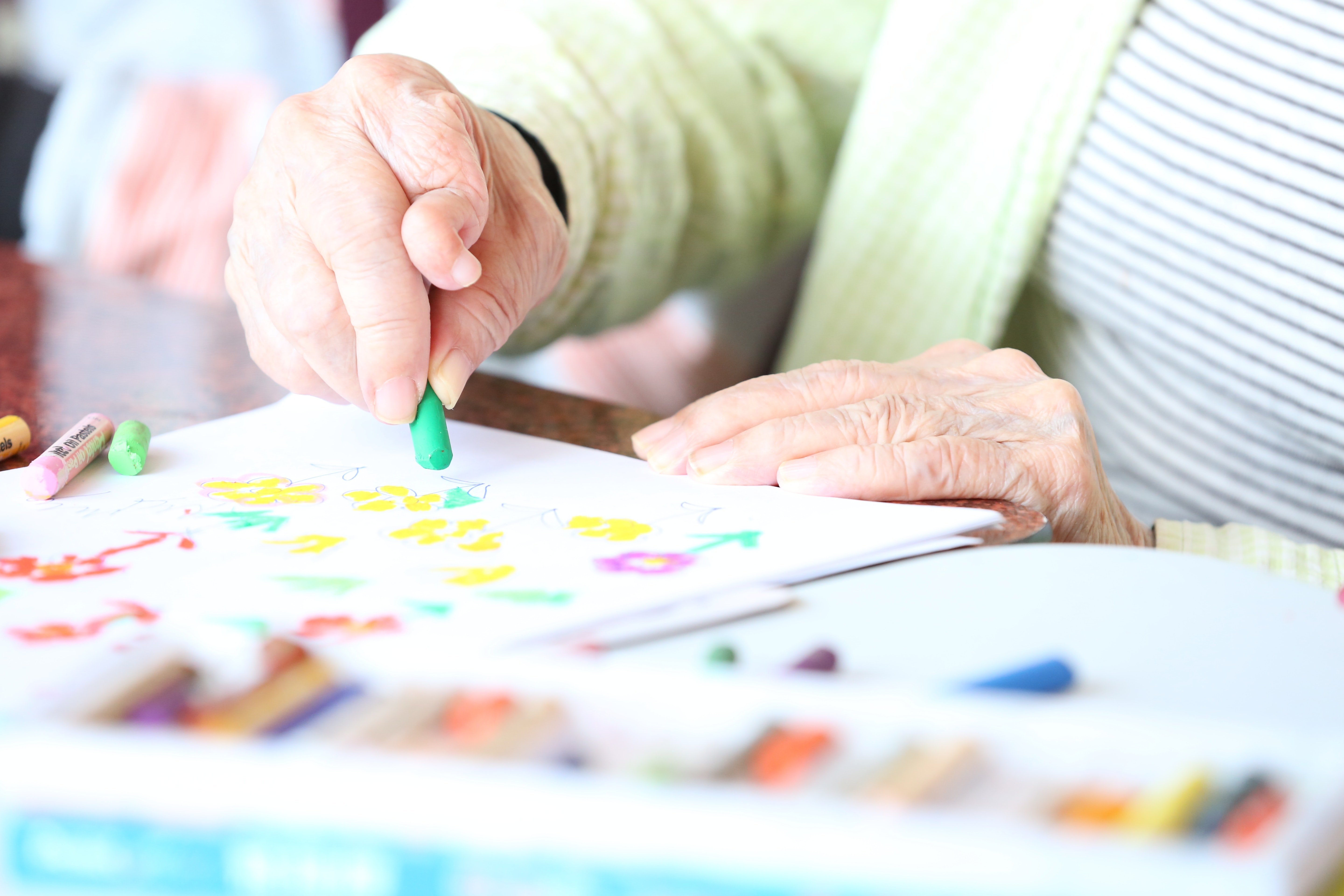 Karen was offered to stay at a nursing home where she could interact with people her age. | Photo: Pexels
Karen felt helpless, as she had nowhere else to go. She didn't have any children, and her sister's children were all grown up with their own lives. She didn't want to bother them. So, without any choice, she agreed to move into the nursing home.
For months, Karen was unhappy where she lived. While she enjoyed playing board games and walking around with those who lived with her in the nursing home, she craved the company of her neighbors, who were already like family to her.
In fact, she would always take time to video call her neighbors and their children, who would express how much they missed her. "How are you doing, grandma Karen? When will you come to visit?" the kids would ask.
During one of their calls, Karen asked her neighbor, Carmen, whether they could pick her up to visit their neighborhood. "Do you think you can sign my release papers so that I can spend the afternoon in our neighborhood?" she said through the phone.
"You know what, Grandma Karen, you asked right in time. There's something I wanted to show you here, too!" Carmen said, smiling. "I'll come to pick you up tomorrow."
That night, Karen couldn't sleep. She was too excited to go back to the place she called "home." She also couldn't wait to see all the kids and draw with them even just for the afternoon.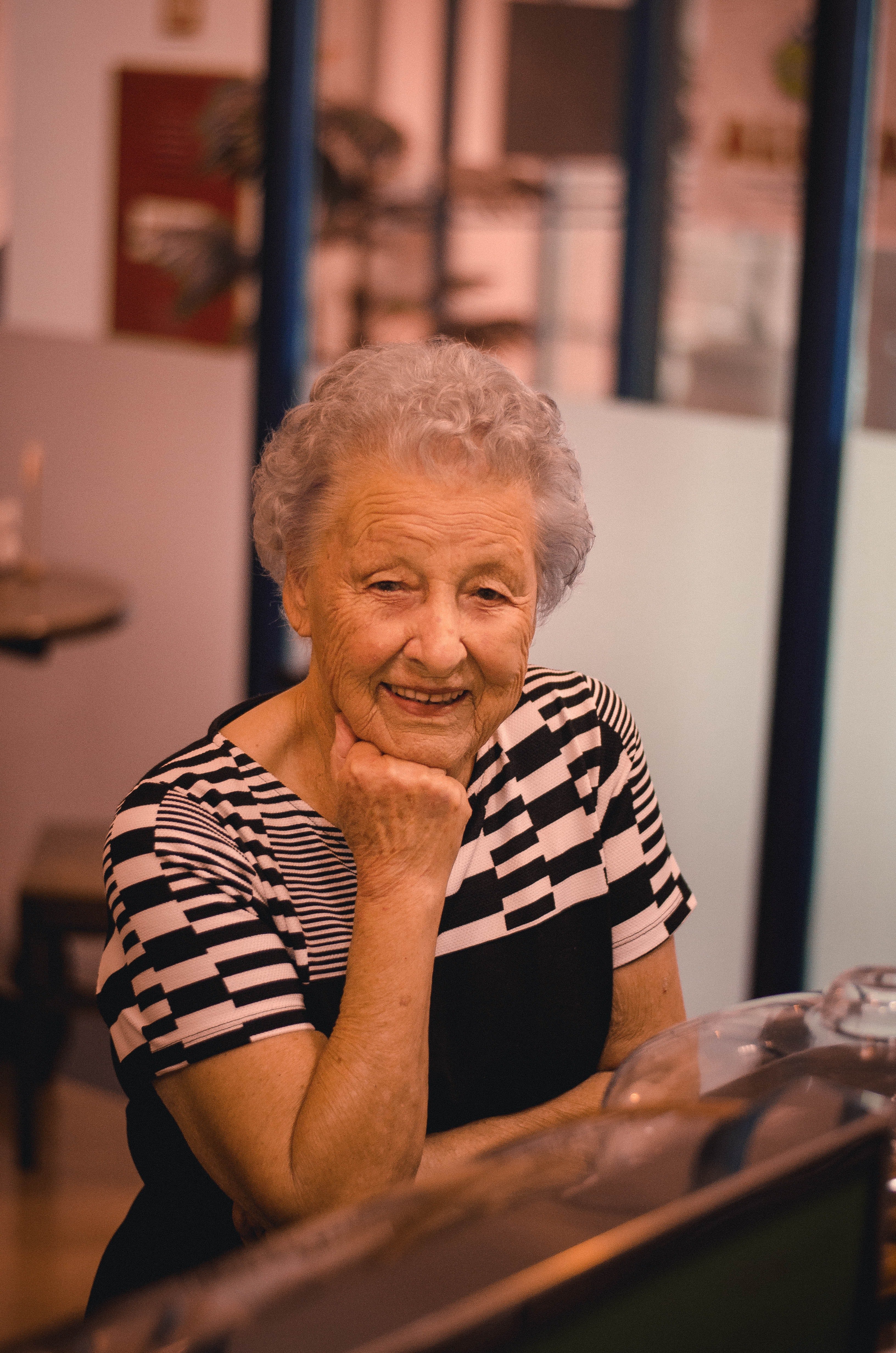 Karen was too excited to head back to their neighborhood that she couldn't sleep. | Photo: Pexels
When Carmen came, Karen rushed to give her a hug. "Oh, Carmen. Thank you for driving all the way to come get me," she said.
"Of course, Grandma Karen! We love you dearly! Now come on, everybody is waiting for you to come home," Carmen smiled, holding Karen by the arm to guide her out the door.
As they drove into town and turned towards her street, Karen was surprised to see that a beautiful new structure stood on her lot. She gasped. "Did... did they take my land?" she asked sadly.
"They wanted to. They kept coming back. Don't you worry, grandma Karen. We told them all about you and all of us neighbors told them that the land was not for sale," Carmen explained.
"Then why is there a new house here?" Karen said, surprised. At that moment, Carmen parked the car and Karen got out to take a closer look at the luxurious new house standing where her old one used to be.
"Well, the rich family was shocked by how much this neighborhood loved you. They didn't hear the end of it when they visited. The kids, the adults, they all raved about you. So they organized a fundraiser to build this new home for you, and even donated a very large amount themselves! This is your new home!" Carmen said, excitedly.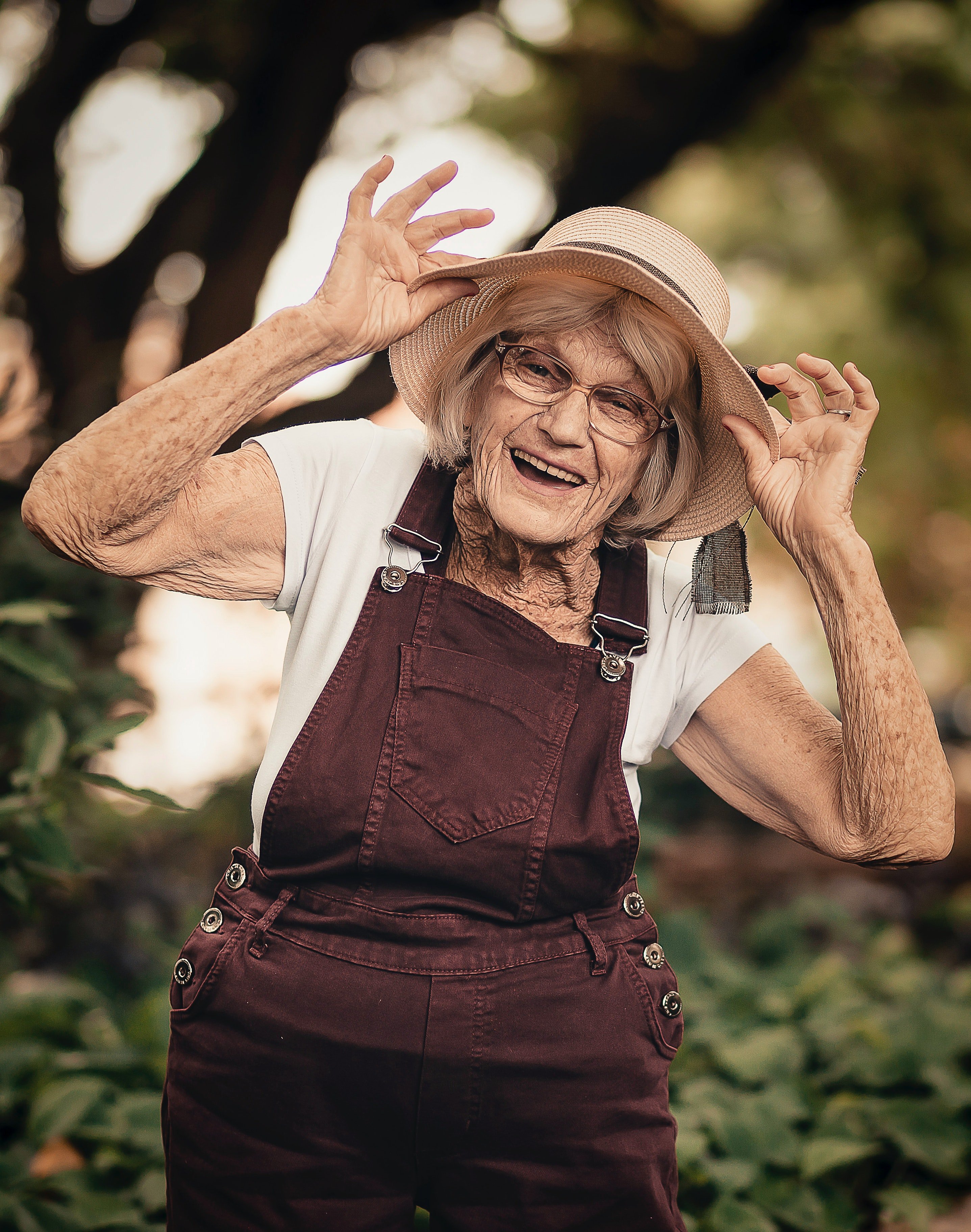 Karen was surprised to hear that the house they were looking at was hers. | Photo: Pexels
Karen could not believe her eyes. "This is mine?" she said in awe.
"It sure is. Now, let's go take a look inside," Carmen said as she guided Karen up the stairs.
When the door opened, all of their neighbors, their children, and the generous rich couple were inside, ready to celebrate with her. "SURPRISE!" they all screamed.
Karen was overwhelmed with gratefulness and happiness. She couldn't help but sob on Carmen's shoulders. "This is the best gift I have ever received," she said.
"Thank you. All of you, thank you very much for giving me this lovely home. For the past few months, I was feeling very lonely at the nursing home. I thought I was going to die there. But you kept me company through your calls, and now, you brought me back home. This is where I belong and I thank you that I'm able to live here again," she said, tears still streaming down her face.
Each person in the room took turns in giving Grandma Karen a hug until it was the children's turn. "We have one more surprise for you, Grandma!" they said, taking both her hands as they led her to one of the rooms.
"Here, you can teach us how to draw! You can do this now, every day!" the children exclaimed. They entered a painting studio, fully equipped with all the materials they could possibly need.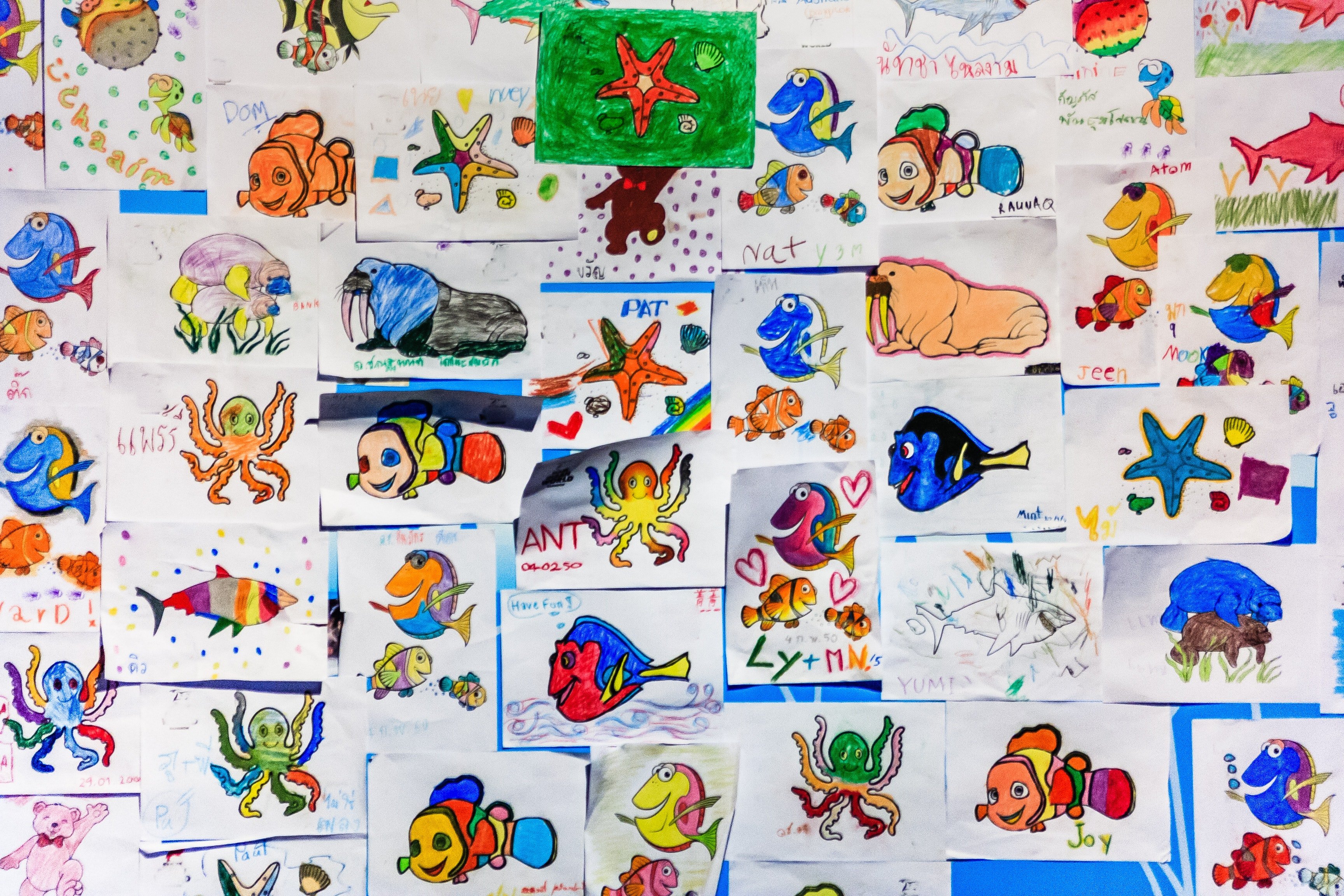 The community built an art studio for Karen at home so she could teach children like she always wanted. | Photo: Pexels
"This is so beautiful," Karen said. Again, tears were streaming down her face. She was so grateful for the kindness shown to her by the neighbors she loved so dearly.
Since then, children from all over the district came to her to learn how to draw. Even the children of the rich couple who helped build her house would come all the way from a nearby town just to learn from her.
This time, Grandma Karen did not accept a single penny from her students' parents. She gladly offered the services for free, to give back to the community for the kindness and generosity they've shown her.
What can we learn from this story?
Family doesn't always mean blood relatives. Grandma Karen did not have children of her own, but she never felt lonely thanks to her neighbors who became family to her.
We should always take care of our elders. It doesn't cost anything to be kind to our elders. The respect Karen's community had for her inspired them to do more than just be kind – they actually joined forces to build her a home after hers burned down.
Share this story with your loved ones. It might inspire them and make their day.
If you liked this story, you might like this one about an old lady who would always give to a beggar despite not having a lot of money herself.
This account is inspired by our reader's story and written by a professional writer. Any resemblance to actual names or locations is purely coincidental. All images are for illustration purposes only. Share your story with us; maybe it will change someone's life. If you would like to share your story, please send it to info@amomama.com.
Please fill in your e-mail so we can share with you our top stories!