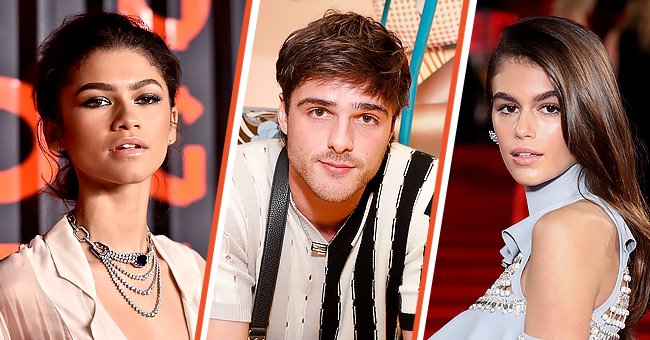 Getty Images
Is Jacob Elordi Dating? Inside the 'Euphoria' Star's Dating History That Includes Zendaya & Kaia Gerber
"Euphoria" star Jacob Elordi might be young, but the list of his ex-girlfriends already includes Hollywood stars Zendaya, Joey King, Kaia Gerber, and a controversial "Dancing with the Stars" contestant.
A new generation of actors is emerging in Hollywood, and Jacob Elordi is one of them. The Gen-Z sex symbol achieved worldwide fame after portraying Noah Flynn in "The Kissing Booth" and is now one of the most promising actors in showbiz.
At 24 years old, Elordi prefers to keep details of his love life away from the spotlight. However, some of his relationships have made headlines. He is allegedly in a relationship with a controversial "Dancing with the Stars" contestant whose parents served time in prison.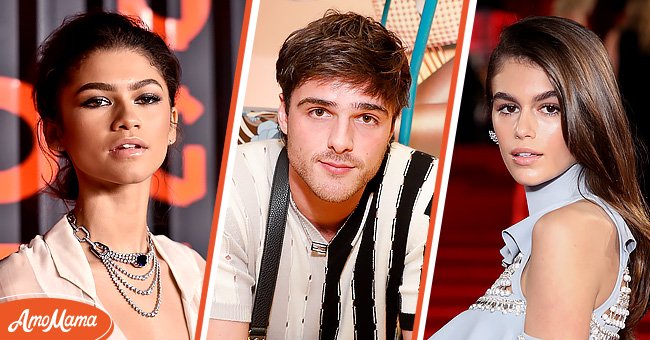 Zendaya on February 06, 2020 in Brooklyn, New York [left]. Jacob Elordi on February 05, 2020 in New York City [center]. Kaia Gerber on December 4, 2017 in London, England [right] | Source: Getty Images
JACOB ELORDI'S GIRLFRIENDS: JOEY KING
The reason why Jacob Elordi and Joey King's chemistry in Netflix's "The Kissing Booth" melted so many hearts is that both actors had a beautiful connection in real life.
King and Elordi met on the film set in 2017. They went out to dinner with co-star Joel Courtney to know each other better, and they had the "most fun night ever."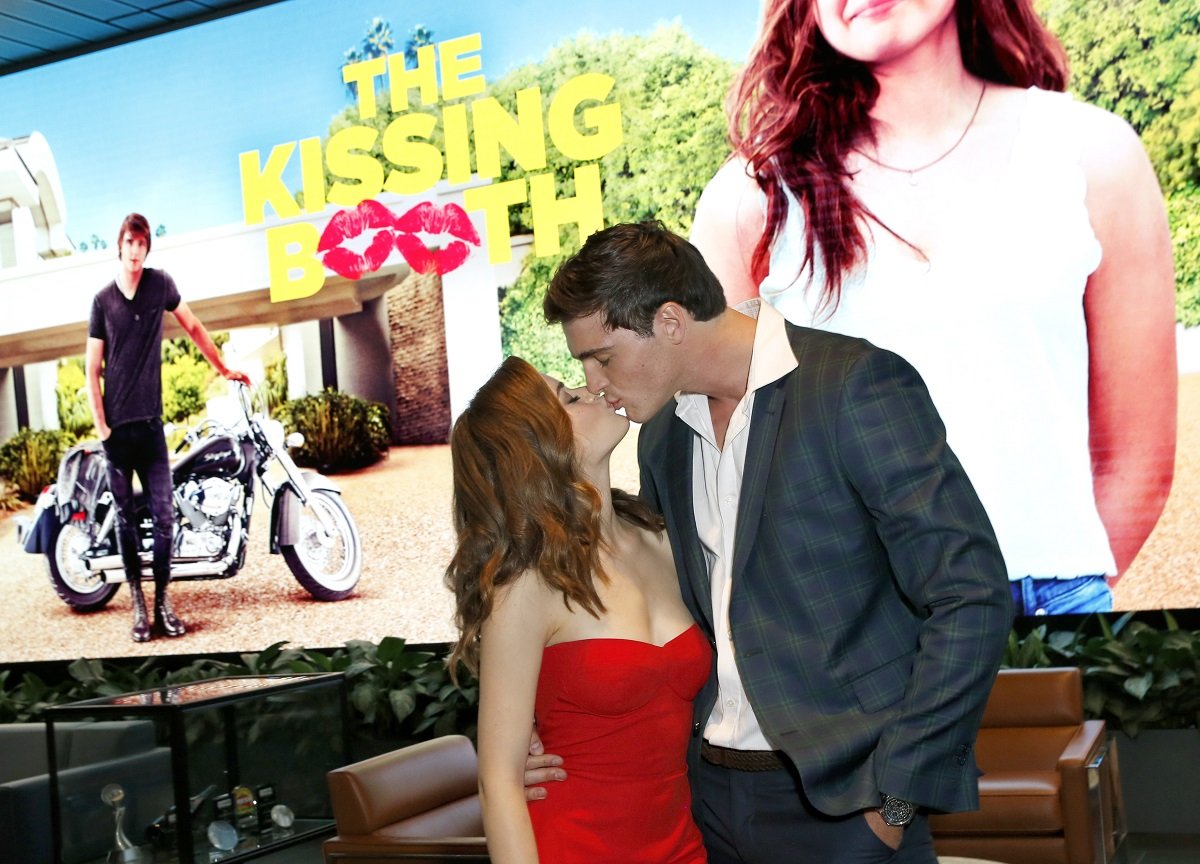 Joey King and Jacob Elordi on May 10, 2018 in Los Angeles, California | Source: Getty Images
The former couple was "so close" that they became best friends during the filming process. Eventually, Elordi and King noticed they had many things in common and enjoyed spending time together.
After their first month on "The Kissing Booth" movie set, King realized she liked Elordi, and they gave love a try. At the start of 2019, though, they confirmed their breakup by unfollowing each other on social media.
Things got awkward later as Elordi and King had to work together on two "Kissing Booth" sequels. In 2019, King admitted that "making the sacrifice" of working with him again was worth it.
Following Jacob Elordi and Joey King's split, he sparked dating rumors with his "Euphoria" co-star Zendaya. Everything started in August 2019 when they accidentally appeared in the background of a man's Instagram post in Athens.
Shortly after Elordi and Zendaya went on a movie date, media outlets claimed they had seen each other for months. They supposedly developed a close friendship on the TV series set that eventually became romantic.
Elordi and Gerber confirmed their relationship and made it Instagram official on Halloween.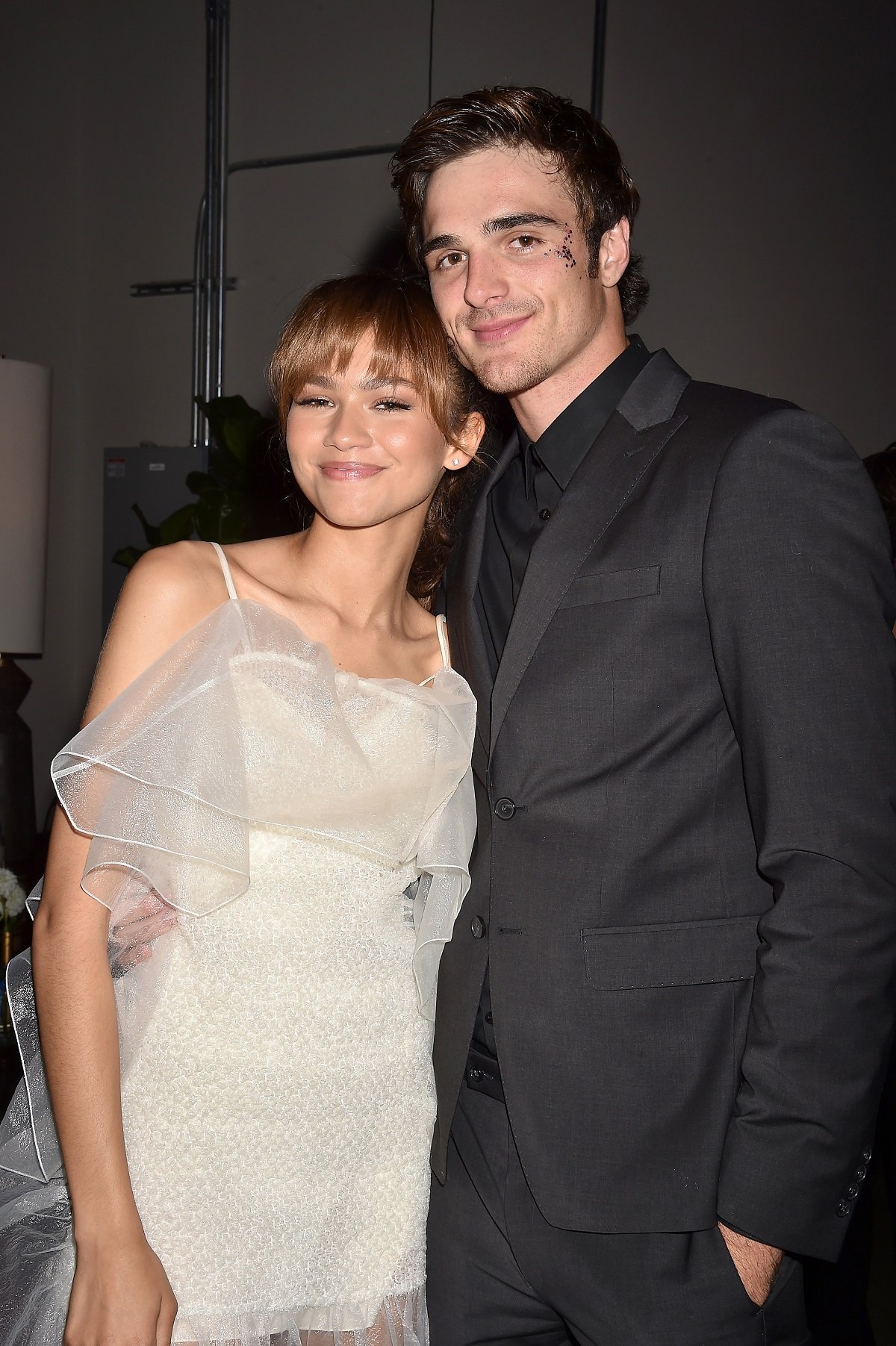 Zendaya and Jacob Elordi on June 04, 2019 in Los Angeles, California | Source: Getty Images
By the end of 2019, they could no longer ignore the rumors, so Elordi denied them. He pointed out that Zendaya was like "his sister" and described her as an amazingly creative person super fun to work with.
In early 2020, Zendaya presented Elordi with the Rising Star recognition at the American Australian Association Arts Awards in New York and referred to him as her best friend.
That February, Jacob Elordi and Zendaya were seen in a New York street, where he kissed the top of her head. They also attended a Fendi event, but later, things seemed to cool off.
Elordi was quarantined in his native Australia during the coronavirus pandemic while Zendaya stayed in California. By September 2020, they were no longer a couple. They remained friends and reunited for the second season of "Euphoria."
JACOB ELORDI AND KAIA GERBER
After breaking up with Zendaya, Elordi was in a relationship with "American Horror Story: Double Feature" actress Kaia Gerber. Reports about their relationship spread in September 2020 when they had dinner in Malibu, California.
Elordi and Gerber confirmed their relationship and made it Instagram official later that Halloween. They shared photos dressed up as Elvis and Priscilla Presley.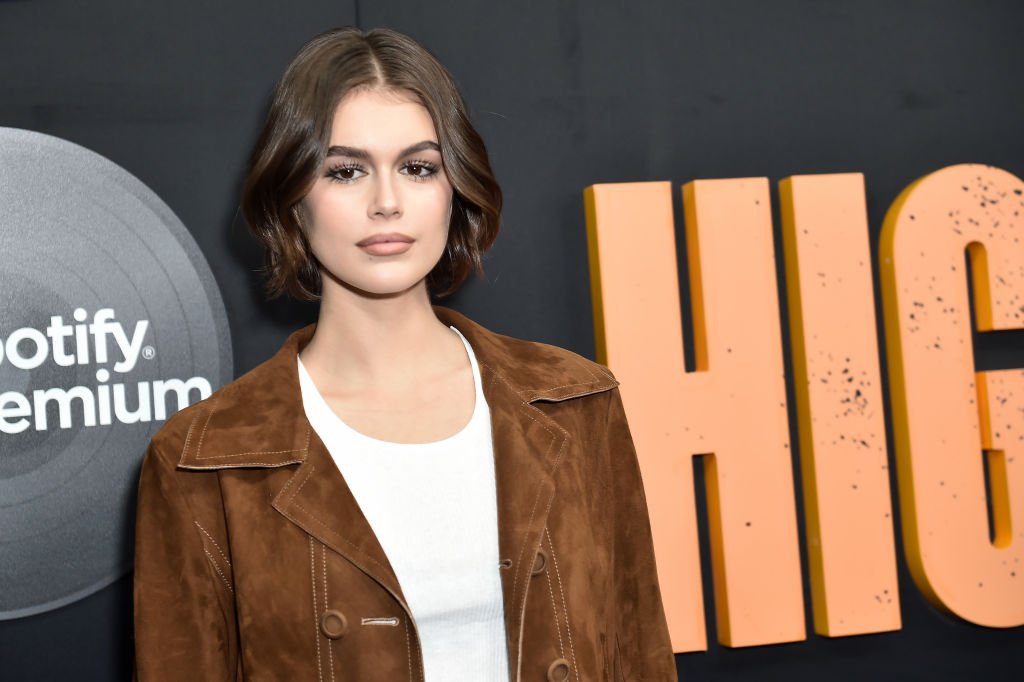 Kaia Gerber on February 13, 2020 in New York City | Source: Getty Images
The model eventually said having a safe and steady relationship with someone she could trust opened her eyes to the possibilities of love. In September 2021, they made their red-carpet debut at the Academy Museum of Motion Pictures.
Unfortunately, their relationship was short-lived. Sources confirmed their breakup in November 2021 after she deleted some of his photos from Instagram, and they spent Halloween apart.
"I didn't go in thinking, 'Oh, I have to redeem myself, so I'm doing this show.'"
Jacob Elordi and Kaia Gerber's split supposedly resulted from conflicting schedules. They couldn't spend much time together, and their relationship didn't move forward but backward.
Gerber allegedly took the first step to end their relationship, but they have no hard feelings. Although they are not that close anymore, they are still on speaking terms.
JACOB ELORDI AND OLIVIA JADE
In December 2021, Elordi and "Dancing with the Stars" former contestant Olivia Jade sparked dating rumors after being spotted drinking coffee in Silver Lake, Los Angeles.
The alleged couple spent the afternoon with a few friends and walked Elordi's dog around the neighborhood. Sources claimed they have been "on some dates" but wanted to keep things casual.
Since they both had just gotten out of relationships (Jade was in an on-and-off romance with musician Jackson Guthy between 2019 and August 2021), they didn't want to rush into anything serious.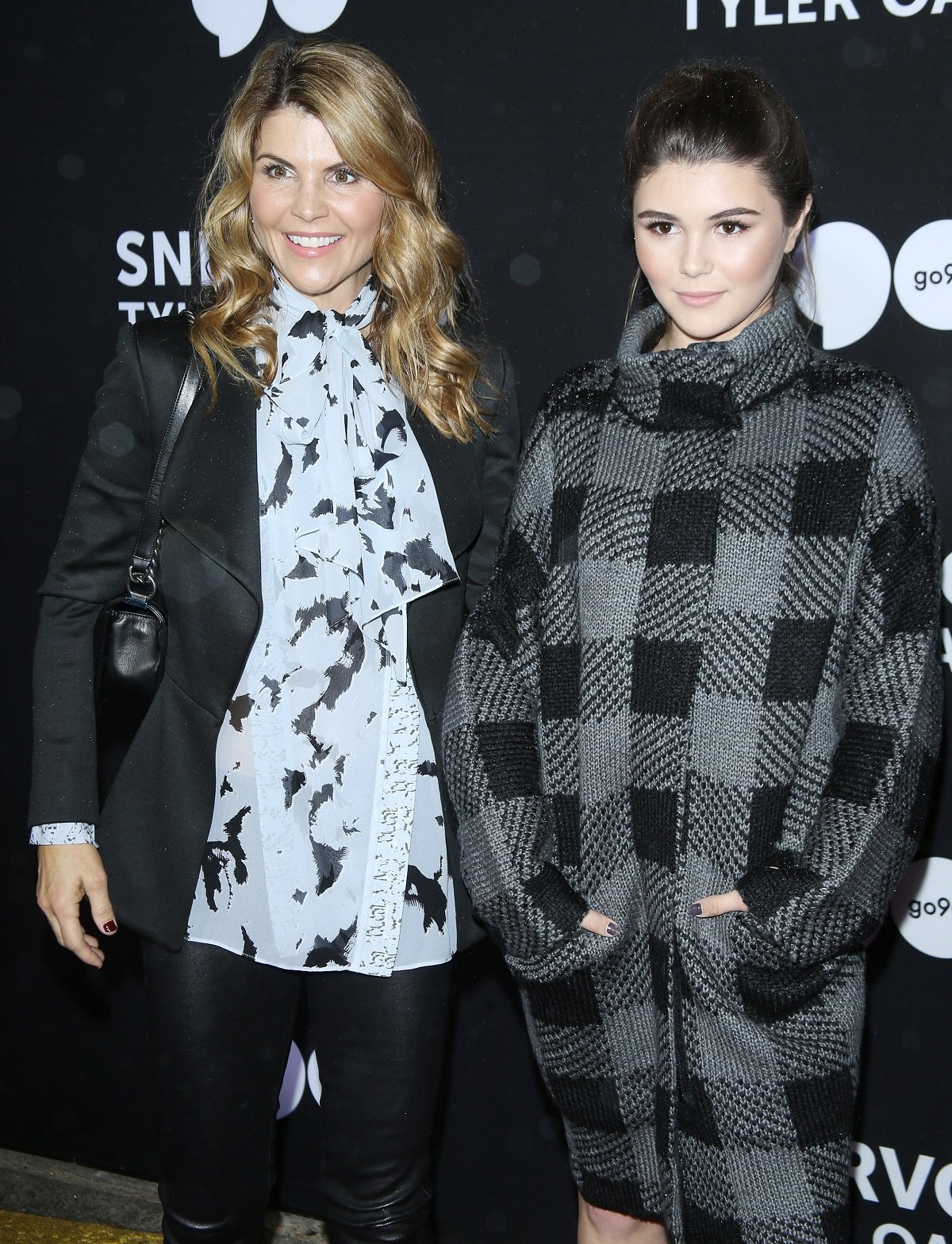 Lori Loughlin and Olivia Jade on December 10, 2015 in Los Angeles, California | Source: Getty Images
Before her alleged relationship with Elordi, Jade made headlines for being involved in the college admissions scandal from 2019. Her parents, "Full House" star Lori Loughlin and Mossimo founder Mossimo Giannulli, even went to jail.
Authorities discovered Loughlin and Giannulli paid $500,000 in bribes to get Jade and her sister, Bella, into the University of Southern California, one of the most prestigious colleges in California.
Jade competed on the 30th season of "Dancing with the Stars" and addressed the scandal by saying she wanted to show people her work ethic.
She was eliminated on the eighth week, and some people claimed she went to the competition to redeem herself. However, Jade said that was never her intention and added:
"That's what the narrative has been. I've just been riding it, but I didn't go in thinking, 'Oh, I have to redeem myself, so I'm doing this show.' I just got the offer."
Jade admitted she was hesitant to accept the offer because she wasn't sure she could dance. It terrified her, but she said yes, and it worked out pretty well as she and Val Chmerkovskiy finished in 8th place.
Coming back to Jacob Elordi, he will appear next to Ben Affleck and Ana de Armas in "Deep Water" and Patrick J. Adams and Zachary Quinto in "He Went That Way." Way to go!
Please fill in your e-mail so we can share with you our top stories!