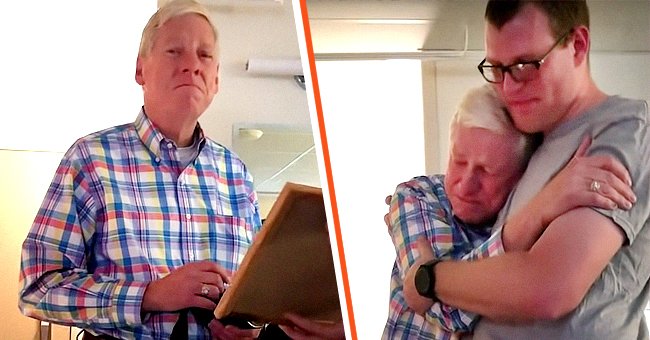 youtube.com/HappilyOfficial
Grandfather Discovers His Great-Grandson Is Named after Him and Can't Stop Crying
When a grandfather walked into a hospital room to meet the newest member of his family, he didn't know there was another big surprise waiting for him. When he finally understood what it was, he had an emotional meltdown.
Grandparents and grandchildren share an indescribable bond that becomes more profound with time. Older folks are blessed with the remarkable ability to come down to kids' levels and connect with them in surprising ways.
The story we're sharing today is about an elderly man's heartwarming reaction and the momentous occasion he realized how much his loved ones valued him.
Larry Kayler Myers is moved to tears after seeing his great-grandson's birth certificate [Left]; Thomas gives him a comforting hug [Right]. | Source: youtube.com/HappilyOfficial
BECOMING A GREAT-GRANDFATHER
In 2018, 65-year-old Larry Kayler Myers received the happy news that his granddaughter, Samantha Williams, was expecting. He was thrilled to become a great-grandfather and couldn't wait to hold his great-grandchild.
Finally, the blessed day came when Samantha gave birth to a baby boy, and Myers decided to visit her in the hospital. Unbeknownst to him, there was more than one surprise waiting for him.
On May 21, 2018, Myers entered the St. Francis Hospital room in Tulsa, Oklahoma, desperate to see his granddaughter and great-grandson. The ecstatic grandfather had even brought a camera to capture Samantha with her new baby boy.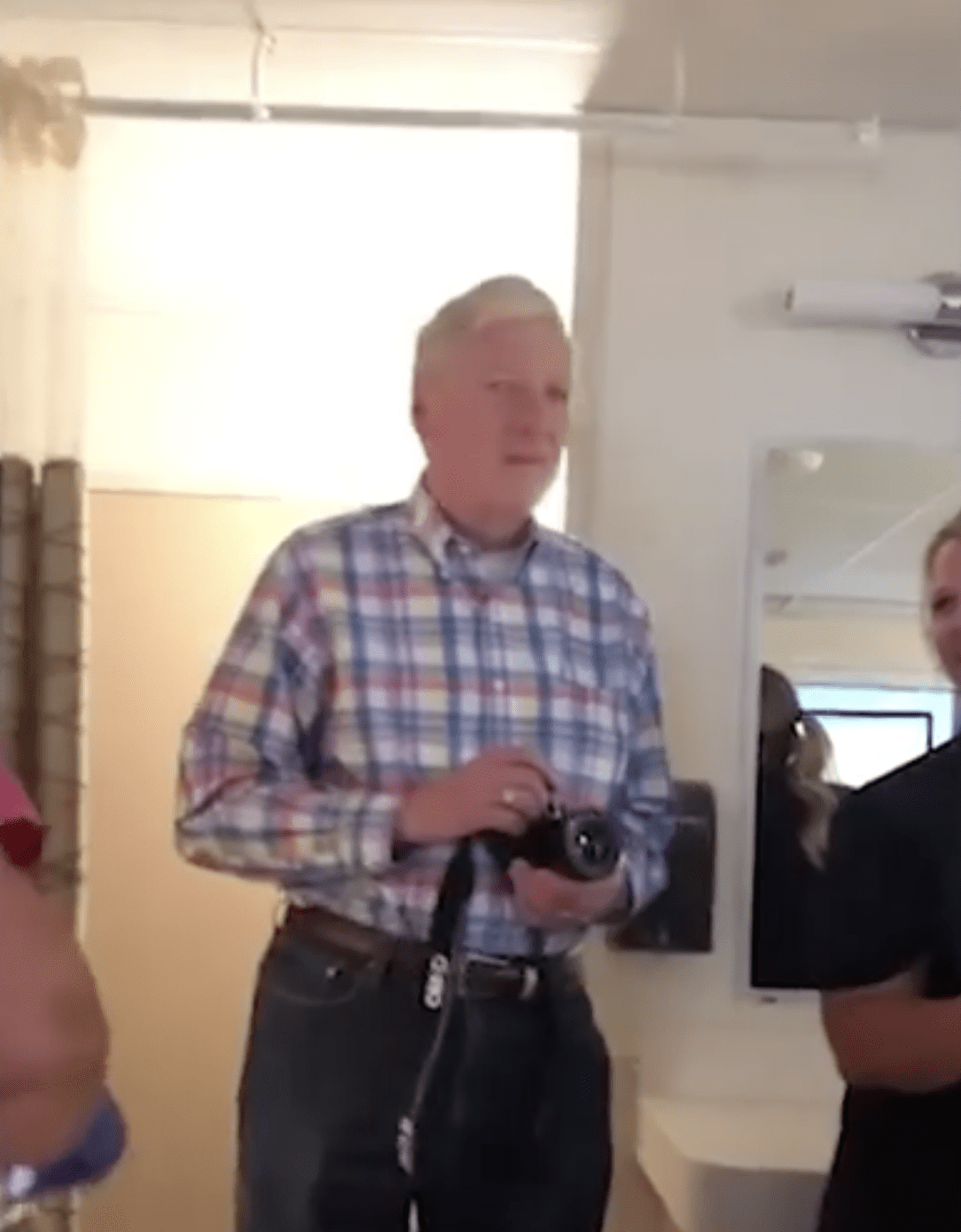 Myers entered the hospital room holding a camera. | Source: facebook.com/DailyMailVideo
But before he could photograph the precious moment, he was presented with a birth certificate of his great-grandson. When Myers read the document, he had an emotional breakdown and started sobbing uncontrollably.
It turned out Samantha and her husband, Thomas, had named their son after Myers. Samantha shared the emotional footage on TikTok, and soon, the video went viral on other social media platforms.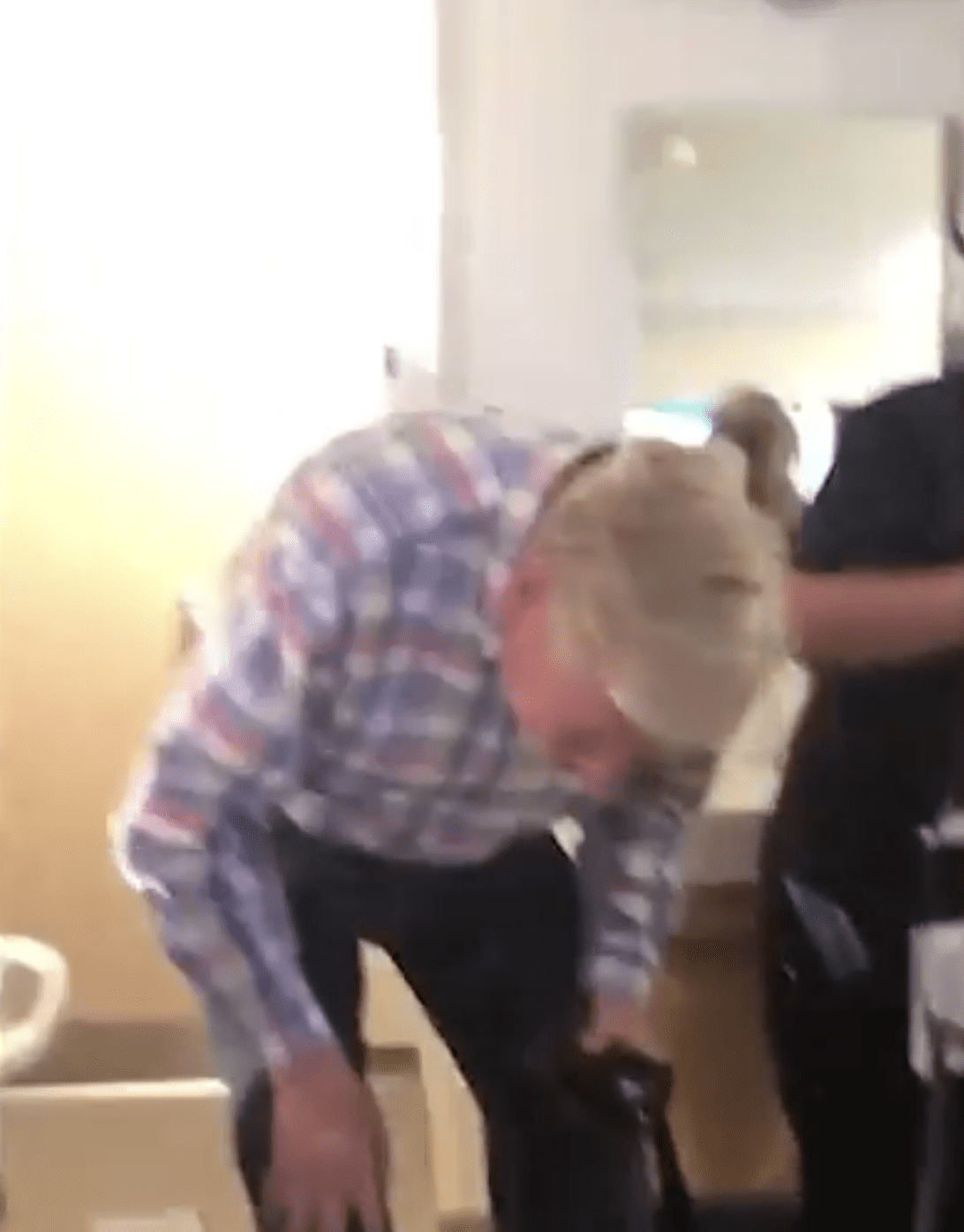 Myers captured while having an emotional breakdown. | Source: facebook.com/DailyMailVideo
THE GREAT-GRANDPA'S PRICELESS REACTION
In the touching footage, Thomas was seen comforting a teary-eyed Myers as the duo stood in front of the newborn's crib. The infant was named "Lincoln Kayler Williams" to honor Myers and his father.
Kayler was his father's name and was passed down to Myers as his middle name. The short clip also showed a concerned nurse asking Samantha if the emotional Myers was okay.
Samantha then told the nurse that Myers was overwhelmed because they named the newborn after him. Later, it was revealed that Thomas and Samantha had planned the whole thing from the start and wanted it to be a grand surprise.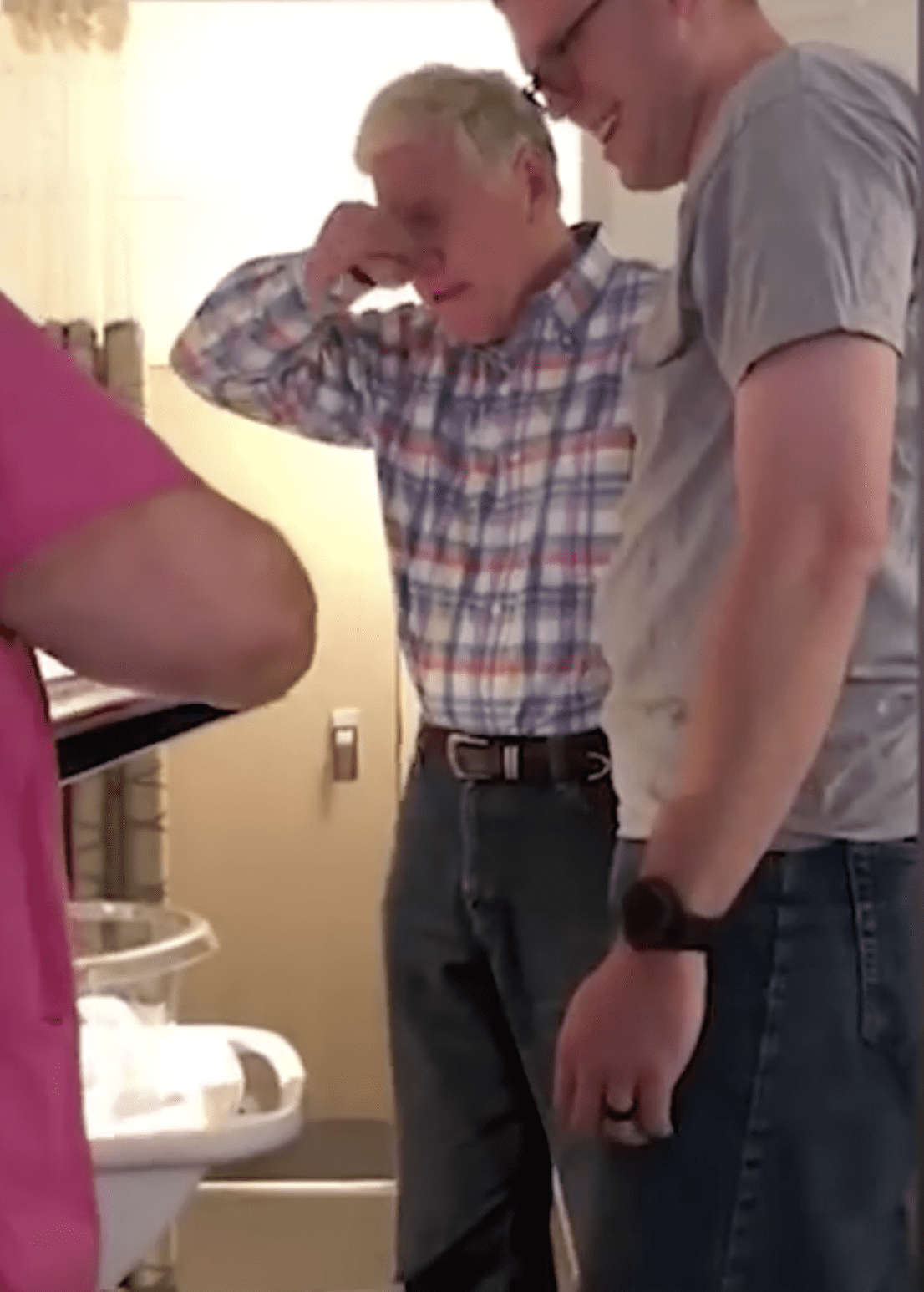 Myers wipes his tears while being comforted by Thomas. | Source: facebook.com/DailyMailVideo
As Myers wiped away his tears, he uttered: "My daddy's name. Thank you." The new great-grandfather couldn't stop staring at his great-grandson and had difficulty controlling his emotions.
Samantha explained that her son was a "miracle baby" for her family. She revealed he was a fertility child and came after a long wait of six years.
While being pregnant with Lincoln, Samantha was attacked on her driveway, but luckily, she and her baby escaped the deadly attack. She mentioned that her great-grandfather died many years ago, and she named Lincoln after him and Myers to honor their legacy.
The viral video has racked up millions of views online, with netizens loving the great-grandfather's priceless reaction. According to Samantha, several TikTokers hailed Myers as "TikTok's Papa." She thanked everyone for their overwhelming response.
We hope that Myers and Lincoln develop an indestructible bond and cherish their special connection for the rest of their lives. If this beautiful story touched your heart, please share it with your family and friends.
Here's another story that mirrors this one, and it's about a great-grandmother who walked into a room, unaware that her granddaughter was holding her great-grandchild in her arms. Read more to find out how the great-grandma reacted.
Please fill in your e-mail so we can share with you our top stories!