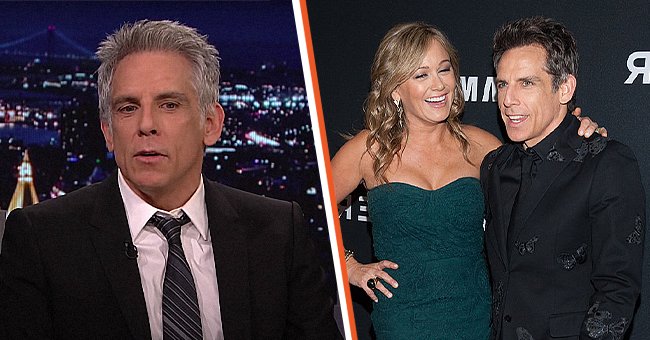 Youtube.com/The Tonight Show Starring Jimmy Fallon | Getty Images
Ben Stiller & Christine Taylor's Reunion — They Reportedly Gave Their Marriage a 2nd Chance in 2019
"Zoolander"'s Ben Stiller and the "License To Wed" actress Christine Taylor reportedly gave their marriage of 18 years a second chance after calling off their 200 million dollar divorce.
Despite going their separate ways, several sightings of Ben Stiller and Christine Taylor in 2018 and 2019 began sparking rumors of a reconciliation. Were they willing to give their marriage a second chance?
Stiller and Taylor had been married since 2000, and for more reasons than one, they were one of Hollywood's power couples. While no marriage is perfect, theirs seemed pretty close.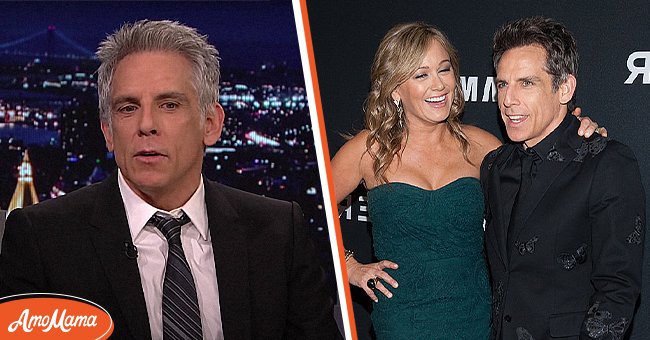 Actor Ben Stiller on an interview with Jimmy Fallon [Left] Stiller with Christine Taylor on February 9, 2016 in New York City. [Right] | Source: YouTube/The Tonight Show Starring Jimmy Fallon & Getty Images
The pair met back in 1999 during the shooting of a TV pilot "Heat Vision and Jack," where she auditioned as a sexy sheriff. Unfortunately, the film did not make it to air. However, it was not a complete loss for the "Night At The Museum" star.
He walked away with a wife! It was love at first sight for the "Zoolander" actor who fell for Taylor fast and hard. He would open up about it years later in a 2007 interview. Stiller told ET, as Us Weekly reports:
"When I met her, I pretty much thought, 'That's the person. "It was like, 'Wow, this is a great person. I love her.'"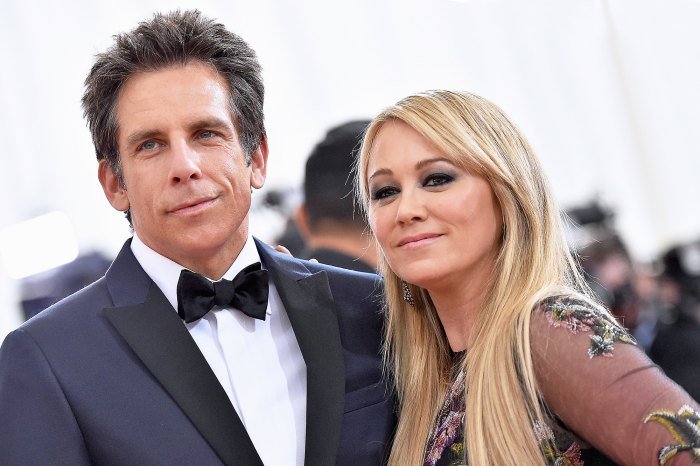 Actor Ben Stiller and Christine Taylor on May 2, 2016 in New York City | Source: Getty Images
On May 13, 2000, the lovebirds married in an oceanfront ceremony in Kauai, Hawaii. They had their first bundle of joy, daughter Ella Olivia, two years later and welcomed son Quinlin Dempsey "Quinn" Stiller in 2005.
But away from building a beautiful family, they also worked on numerous projects, appearing together on "Arrested Development," "Zoolander," "Zoolander 2," "Tropic Thunder," and "Dodgeball: A True Underdog Story."
Ben Stiller and Christine Taylor at Empire Leicester Square on December 15, 2014 in London, England. | Source: Getty Images
THE SPLIT THAT SHOCKED THE WORLD
It was thus a shock to everyone when the couple announced they were splitting up in May 2017. "With tremendous love and respect for each other and the 18 years we spent together as a couple, we have made the decision to separate." They told US Weekly:
"Our priority will continue to be raising our children as devoted parents and the closest of friends. We kindly ask that the media respect our privacy at this time."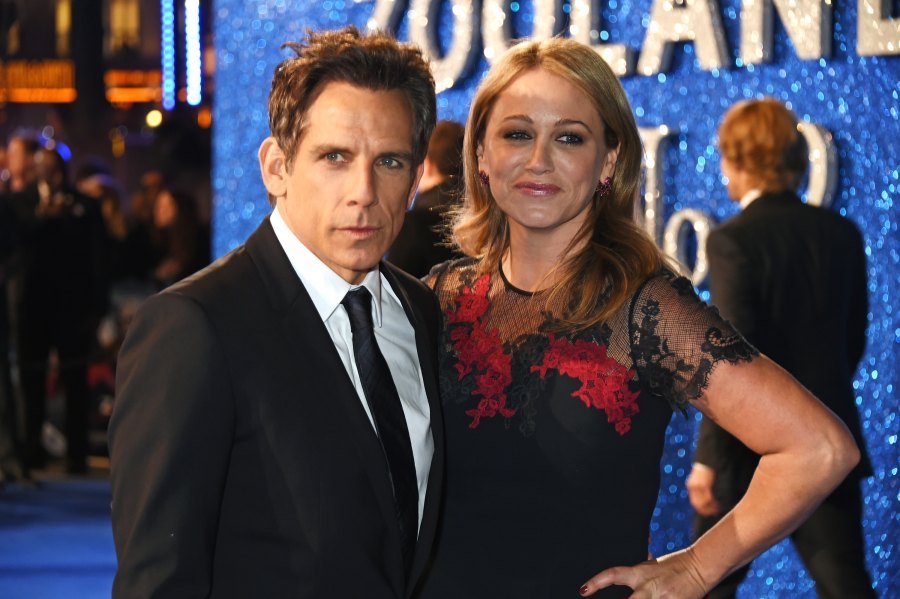 Actors Ben Stiller and Christine Taylor on February 4, 2016 in London, England | Source: Getty Images
Only days after the announcement, a source disclosed that the cause of their differences was their busy schedules. Taylor wanted to focus on being a mom while Stiller was busy with his Hollywood career.
The source also shared that the couple remained respectful and would do anything to ensure their kids were happy. Another source said Stiller had been "lonely and miserable since their split."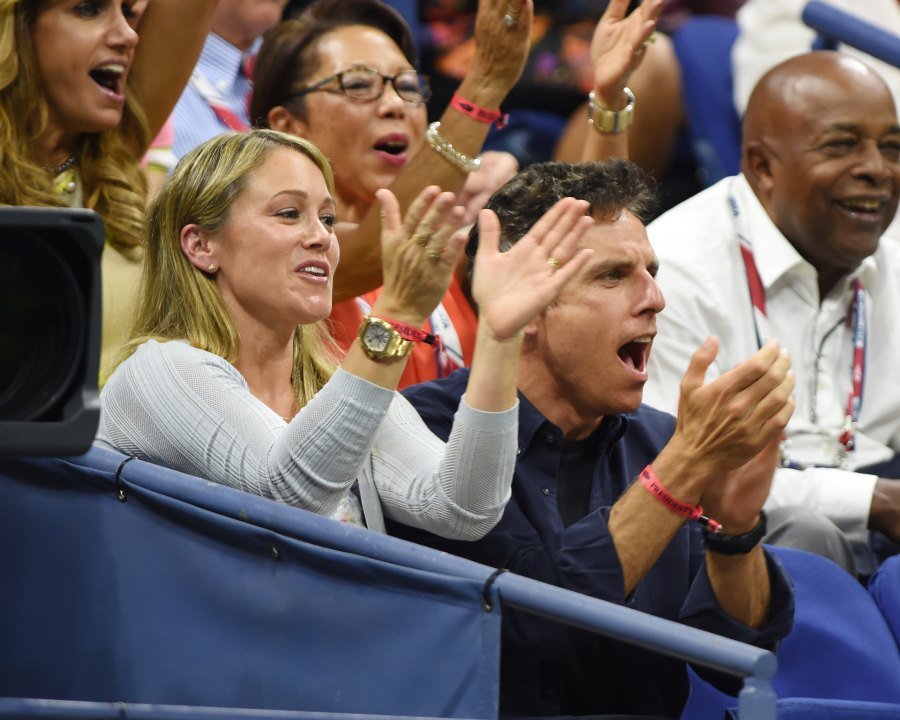 Christine Taylor and Ben Stiller attend day 8 of the US Open on September 7, 2015 in New York City | Source: Getty Images
The "Hubie Halloween" actor reportedly knew he would never meet anyone quite like Taylor. Their close friends still rooted for reconciliation as they were yet to file official court papers to make their divorce final. Eventually, the couple never did finalize their divorce.
REMAINING CLOSE AFTER THE SPLIT
Despite the split, the couple remained close on personal and professional aspects of their lives. A month after the announcement, they reprised their roles in "Dodgeball: A True Underdog Story" for charity.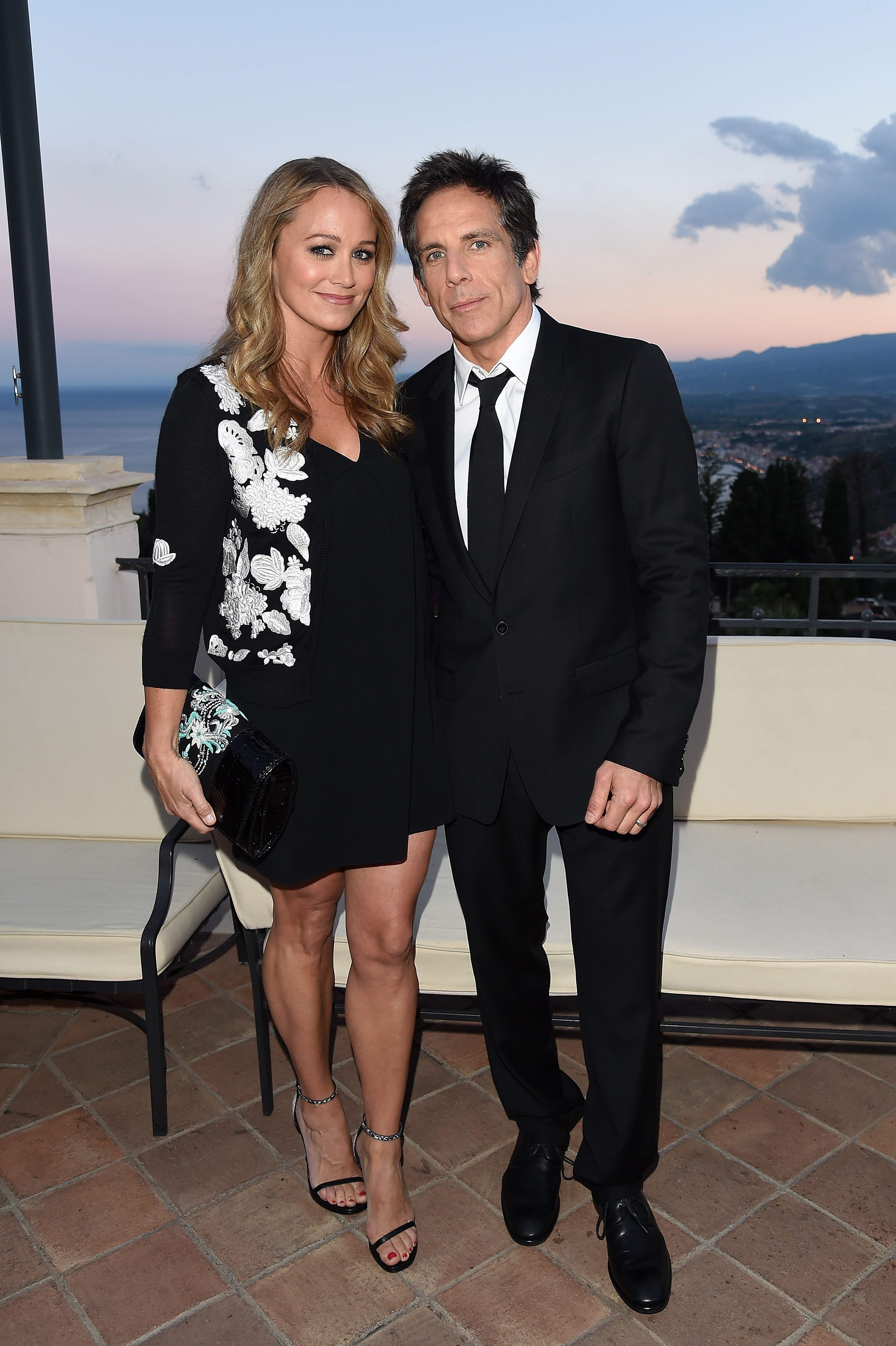 Ben Stiller and Christine Taylor attend the 60th Taormina Film Fest on June 19, 2014 in Taormina, Italy. | Source: Getty Images
They prioritized co-parenting over their differences and spent plenty of time together as a family. They were even spotted in New York City, hanging out with their daughter while attending the US Open.
For anyone with a keen eye, it was easy to notice that despite splitting up, Stiller and Taylor still looked like they were more than mere friends who spent plenty of time together, even attending a Project ALS benefit in New York City in October 2018.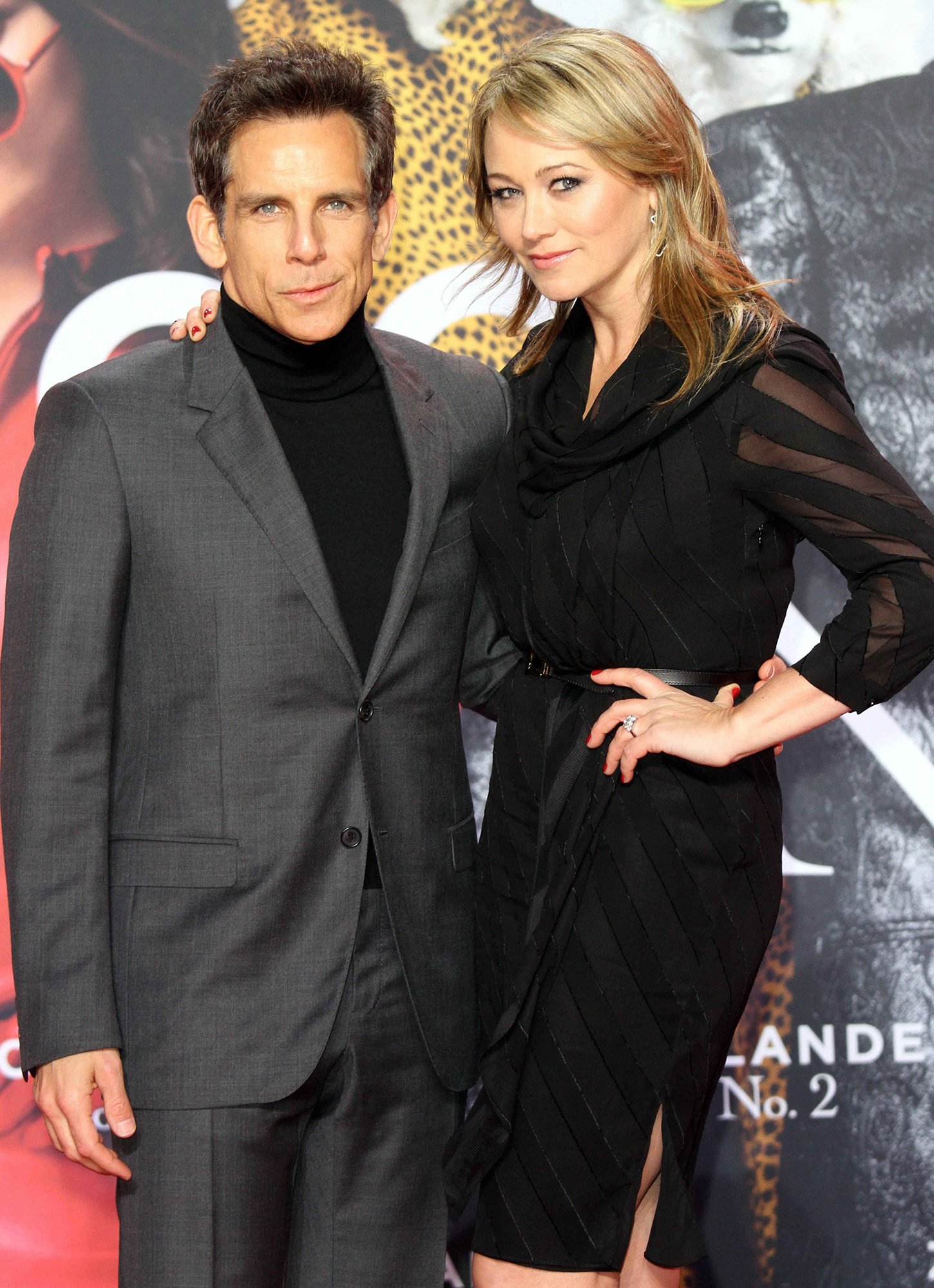 Ben Stiller and Christine Taylor on February 2, 2016 in Berlin, Germany. | Source: Getty Images
However, when questioned about their seemingly close bond, the "Denial" actress dodged the question, saying instead that they were a big family and were together all the time. A source disclosed to Closer Weekly:
"There's still a lot of love between them, and it's clear the spark never went away. They're just taking each day as it comes."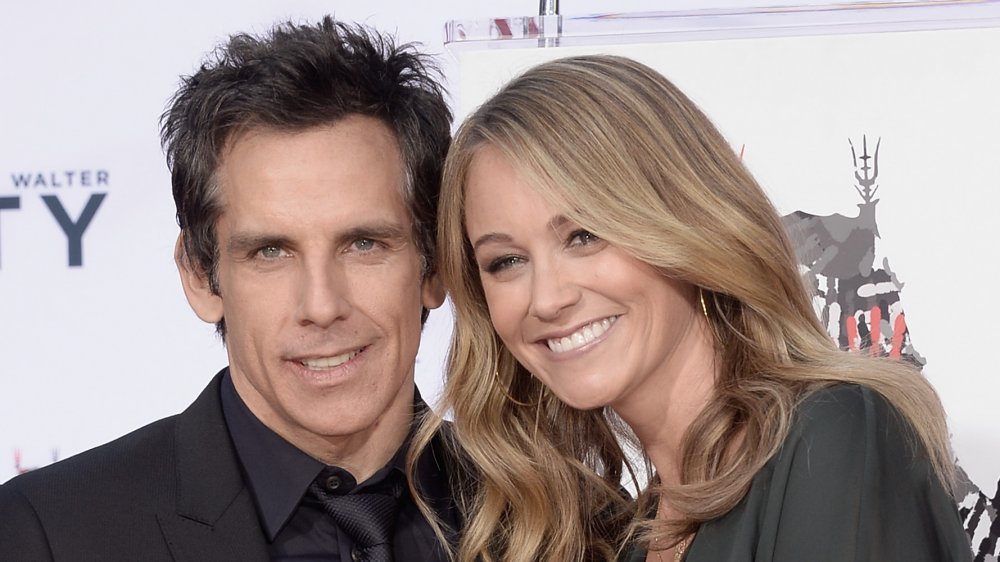 Ben Stiller and Christine Taylor at TCL Chinese Theatre on December 3, 2013 in Hollywood, California. | Source: Getty Images
An Insider disclosed that while Stiller could have had his pick on any woman, he would often bring either of his children as a plus one in a bid to prove to Taylor that he still prioritized his family and had eyes only for her.
While they kept their post-break-up relationship low-key, they again made headlines in 2019, during the Primetime Emmy Awards. They looked "happy" and reportedly never left each others' sides as they posed for photos on the purple carpet.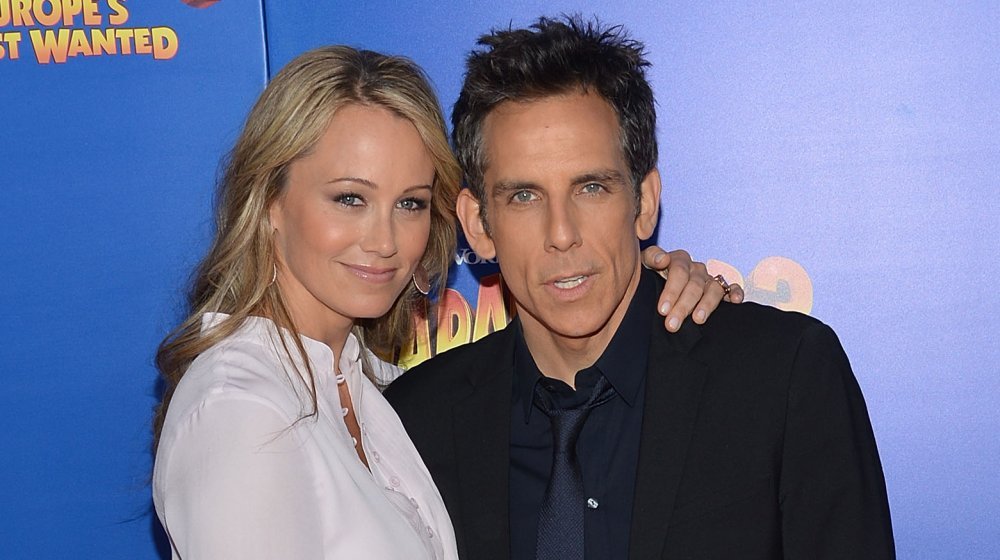 Ben Stiller and Christine Taylor at the Ziegfeld Theater on June 7, 2012 in New York City. | Source: Getty Images
Between co-parenting, attending industry events, Broadway shows, and their family outings to sports events, the couple spent a lot of time together and maintained a united front.
GIVING MARRIAGE ANOTHER SHOT
Co-parenting may have kept the duo on each other's radar, yet the "Locked Down" star has the coronavirus lockdown to thank for giving them a second chance at making their marriage work.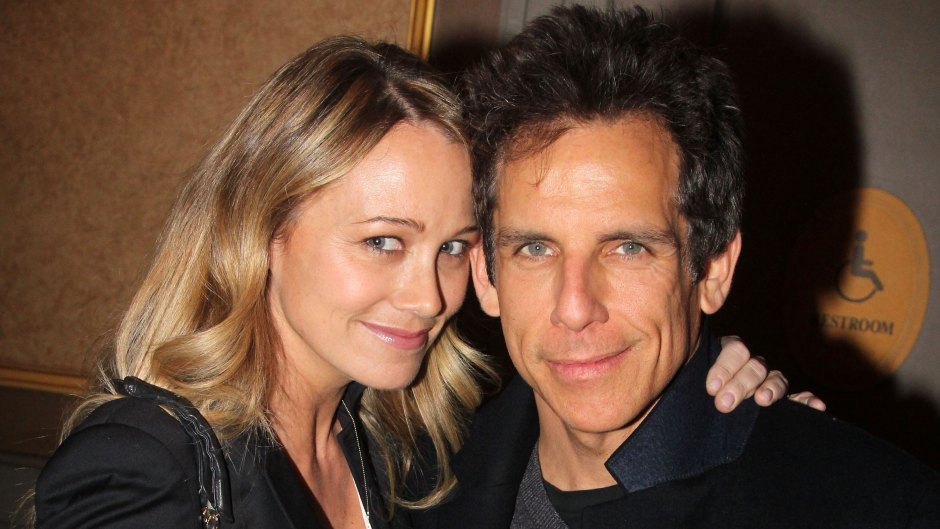 Ben Stiller and Christine Taylor on March 22, 2015 in New York City. | Source: Getty Images
After several years of being separated, Stiller moved back into their family home during the very first stages of the lockdown. He wanted to be close to his kids, but more came out of it. He told Esquire, according to ET:
"Over the course of time, it evolved. We were separated and got back together, and we're happy about that. It's been really wonderful for all of us. Unexpected, and one of the things that came out of the pandemic."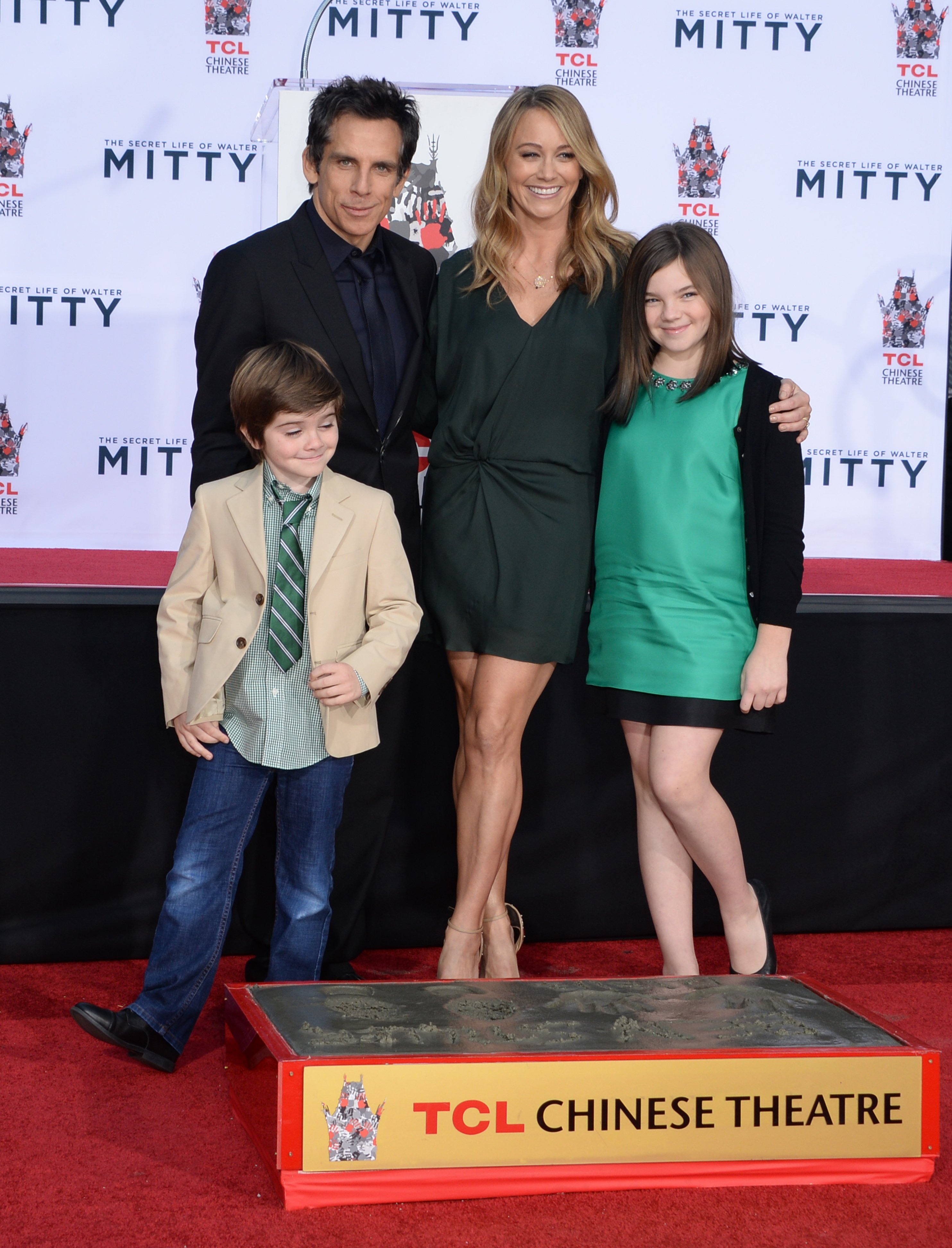 Actor Ben Stiller Christine Taylor and their children Ella and Quinn on December 3, 2013 outside the TCL Chinese Theater in Hollywood, California. | Source: Getty Images
MEET THE STILLER-TAYLOR KIDS
The "Arrested Development" costars welcomed their first child, daughter Ella Olivia two years into their marriage. Like her parents, Ella has chosen a career in entertainment.
With parents that are massive Hollywood stars and grandparents that were comedy icons, it is no surprise that she has already dipped her toes in the show business.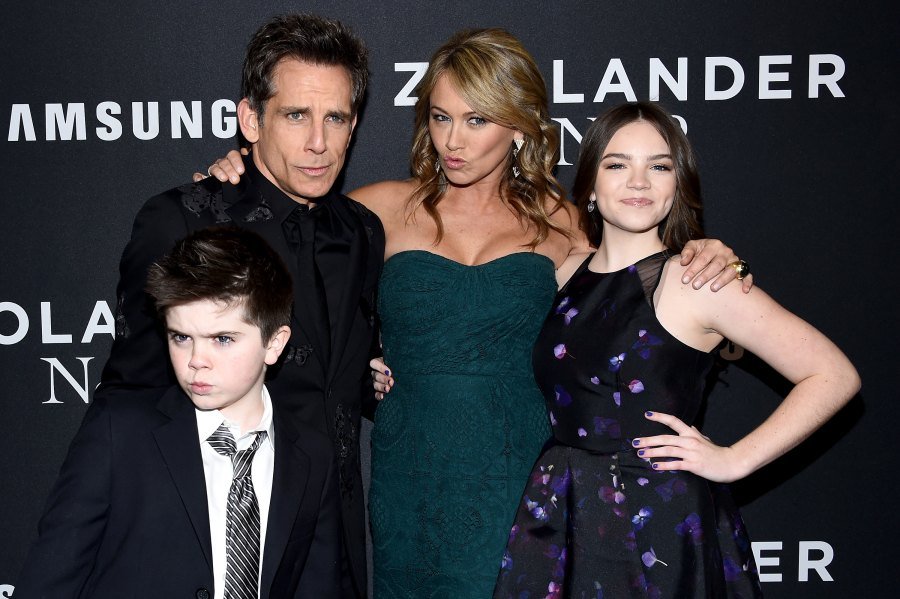 Actor Ben Stiller, wife Christine Taylor and their two kids at the premiere of "Zoolander 2" on February 9, 2016 in New York City | Source: Getty Images
She has made appearances in "Megamind," "Escape at Dannemora," "Fork Knife and Chainsaw," Hubie Halloween," and "The Legend of Sleepy Hollow." Taylor describes her daughter as a "strong-minded" and "strong-willed" young lady.
She disclosed that while she did not encourage her daughter to choose that path, living in New York City and her exposure to the industry may have informed her decision.
While Quinlin is still a teen and has yet to decide what career path he wants to follow, it would not be shocking if he chose his family's craft, just like the two generations before him. He is, however, not camera-shy and has made several red carpet appearances with his dad.
Please fill in your e-mail so we can share with you our top stories!