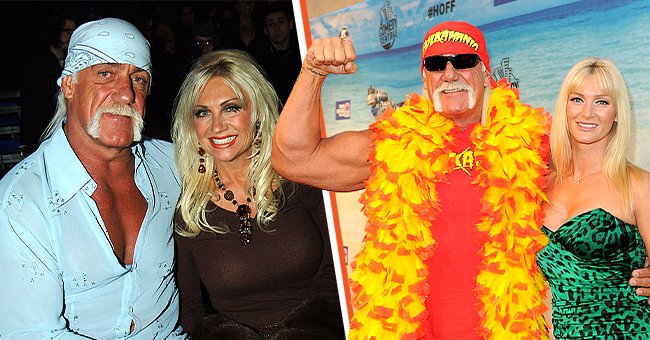 Getty images
Hulk Hogan's 1st Ex Accused Him of Having an Affair with Their Daughter's Friend — Meet His Ex-wives
Though retired, Hulk Hogan boasts of a successful career. And yet, his personal life is far from successful. His first marriage to Linda Hogan ended in a messy split after an affair with their daughter's friend.
Wrestling legend Hulk Hogan, born Terry Eugene Bollea, is one of the most popular and widely recognized wrestling stars of the '80s.
He has also had a shot at reality TV where he featured on "Hogan Knows Best," "Brooke Knows Best," and "The '80s Called," among many others. Despite his success careerwise, his marriages have not had much luck.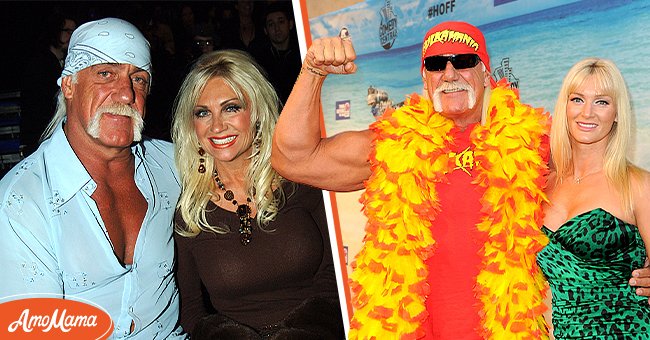 Left: Hulk Hogan with Linda Hogan at Sony Studios in Los Angeles, California, United States Right: Hogan with Jennifer McDaniel at Sony Pictures Studios on August 1, 2010 in Culver City, California. | Source: Getty Images
DIVORCE FROM JENNIFER MCDANIEL
On February 28, Hogan announced that he was divorced from his wife of 11 years, Jennifer McDaniel. While it felt like a total smackdown for the wrestler's fans, further probing into the matter revealed that the couple filed for divorce in October 2021.
Shortly after divorcing his first wife, McDaniel, a make-up artist, and Hogan began dating in 2007. They married two years later in Clearwater, Florida. However, their wedding was anything but perfect, as it almost turned into a wrestling brawl.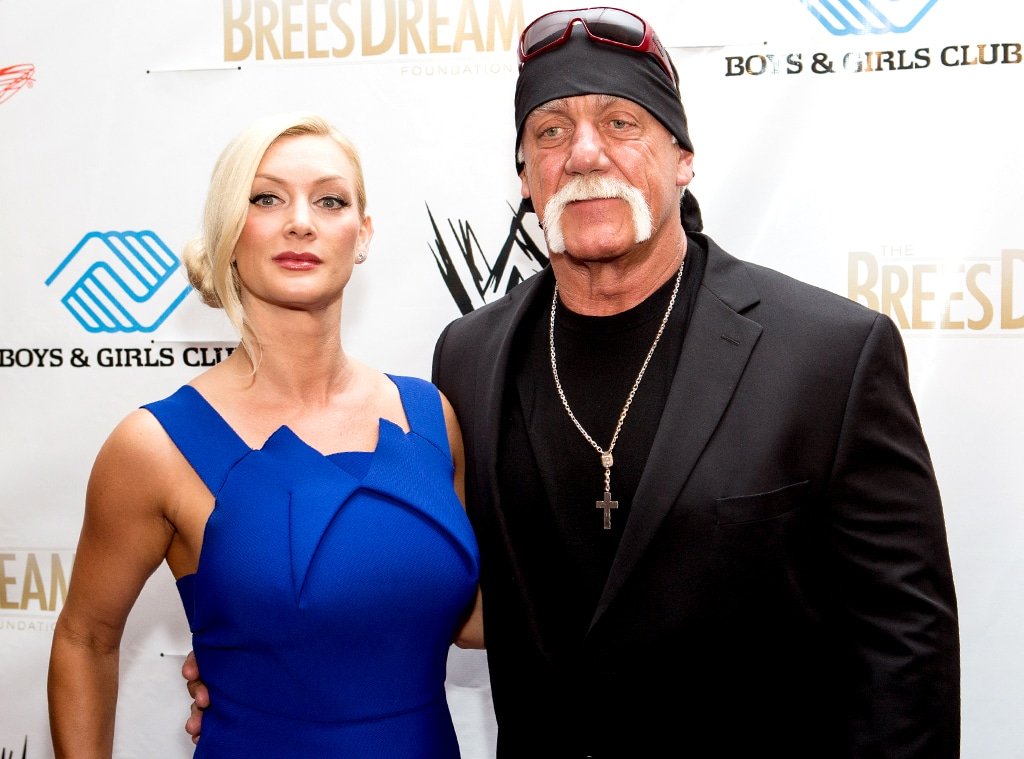 Hulk Hogan and Jennifer McDaniel on April 3, 2014 in New Orleans | Source: Getty Images
According to reports, Hogan and McDaniel were just about to say their vows when an uninvited photographer snuck into the ceremony from the back of Hogan's estate.
A security officer tried to stop him from entering the property, and a brief scuffle followed, but the police intervened and whisked the photographer away. The rest of the ceremony continued uninterrupted, and soon after, the newlyweds were Mr. and Mrs. Hogan.
His marriage to McDaniel would be Hogan's second failed union as he had been married to Linda Hogan for decades before their split. Hogan and Linda Claridge married on December 18, 1983, and had two children, Brook and Nick.
For the longest time, the pair appeared like the perfect couple and often mesmerized fans when they appeared on the VH1 reality TV show "Hogan Knows Best," featuring their kids.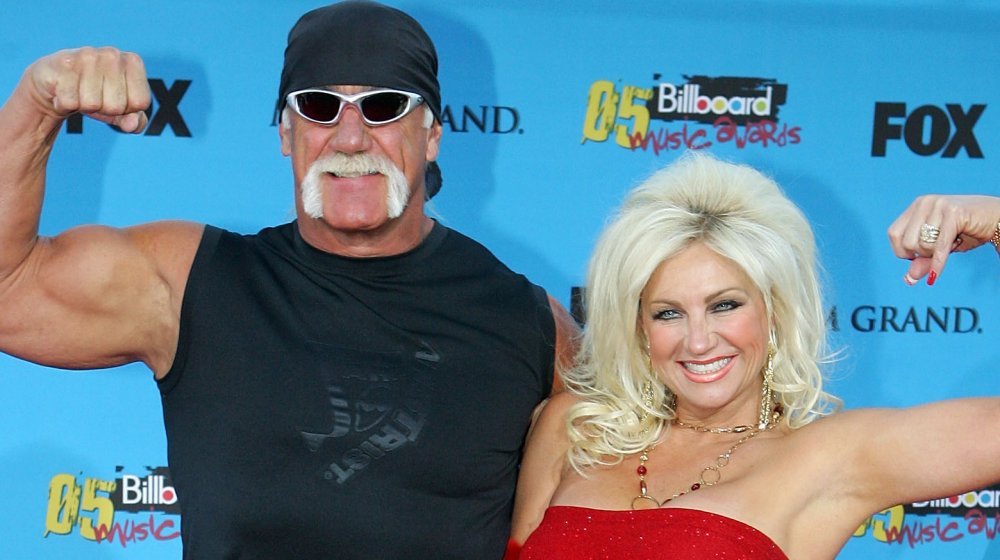 Hulk Hogan and Linda Hogan at Las Vegas, Nevada, United States in 2005. | Source: Getty Images
From how lovable they looked on the show, it was impossible to tell that there was trouble in paradise until they announced they were going their separate ways 24 years into their marriage.
While Hogan claimed that their reality show was the cause of their divorce, Linda claimed that Hogan's infidelity was the reason they parted ways. She disclosed that Hogan had carried out an affair with their daughter Brook's best friend.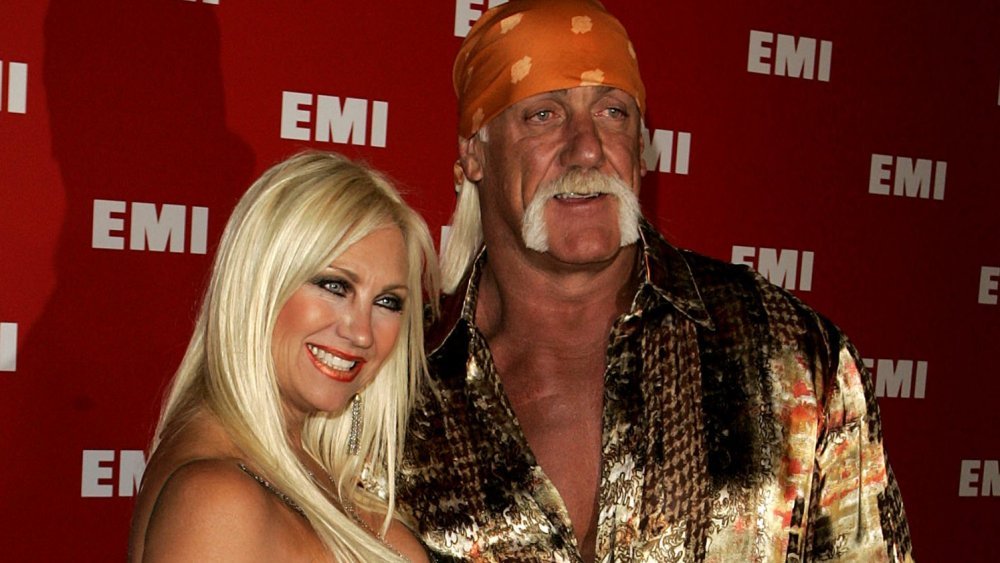 Hulk Hogan and Linda Hogan in New York City, New York, United States. | Source: Getty Images
Hulk later admitted to the affair but said that at the time, his marriage to Linda had been "irrevocably broken and over." They wrestled in divorce court for close to two years over their 30 million dollar fortune.
In 2008, Linda moved on and began dating Charlie Hill, 30 years her junior. While she admitted that their relationship was "weird," she was quick to add, as ABC News reports:
"He's a great friend and a good soul and a great support system for me."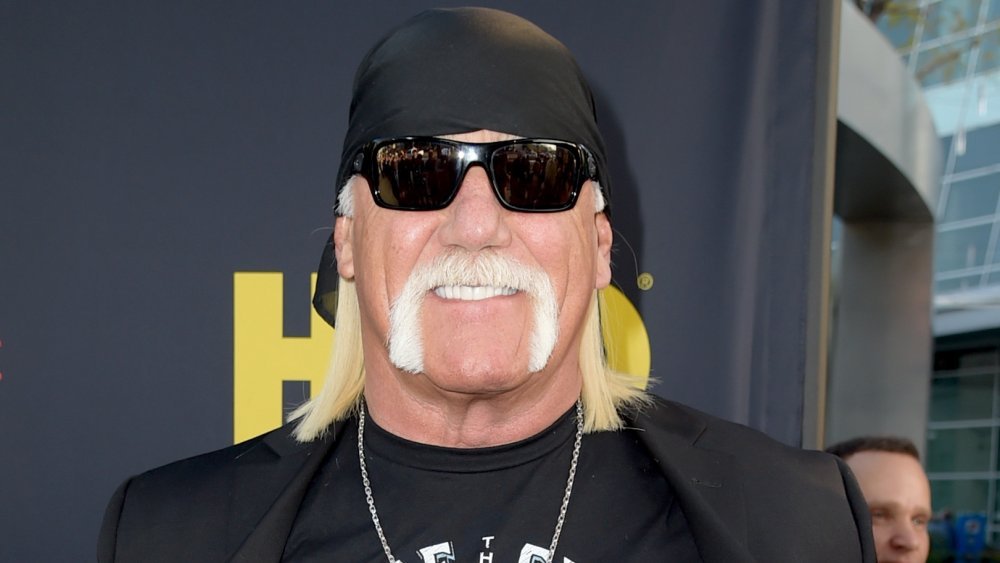 Hulk Hogan on March 29, 2018 in Los Angeles, California | Source: Getty Images
Linda and Hill's relationship was good while it lasted, and the two even got engaged. However, in 2012, they called off the engagement and went separate ways.
Hogan has also moved on from his recent divorce. Based on his Instagram and Facebook posts, and his admission, he is dating a lady named Sky.
Please fill in your e-mail so we can share with you our top stories!