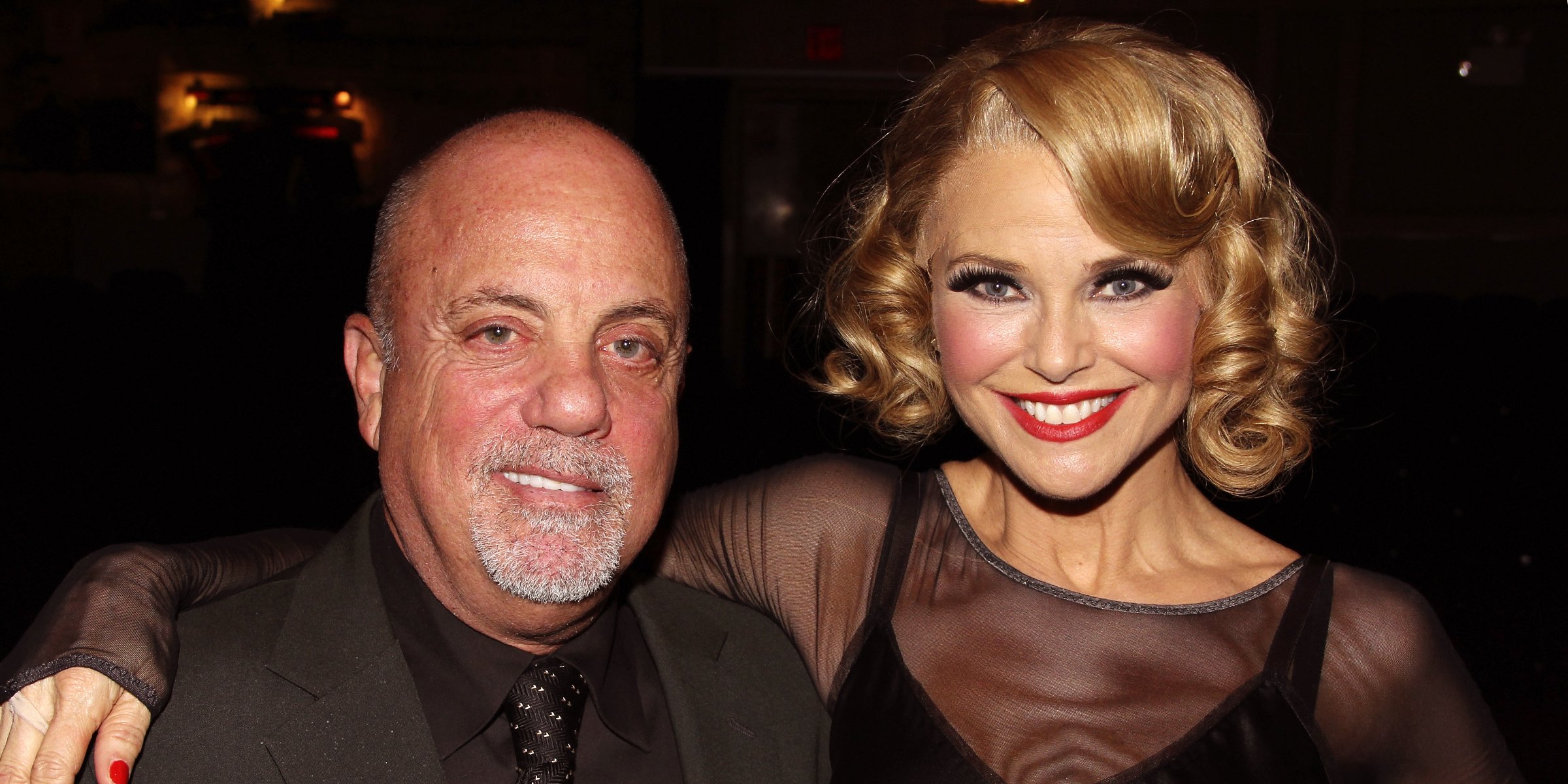 Getty Images
Christie Brinkley Nursed Billy Joel Back to Health, despite Them Divorcing for Multiple Reasons
Christie Brinkley and Billy Joel wed in 1985 but called it quits nine years later. However, they promised to be there for each other, and Brinkley kept her promise. Find out how.
American actress and model Christie Brinkley became a familiar face back in the 1980s. She conquered the fashion world as one of the most iconic models. In addition, Brinkley was the only one to appear on the cover of Sports Illustrated for three consecutive years.
Apart from her professional achievements, the star's love life has also left people talking. Brinkley has been married four times, but her second marriage with Billy Joel was much publicized. The pair first met in 1983 at a bar in St. Bart's during a vacation in the Caribbean islands.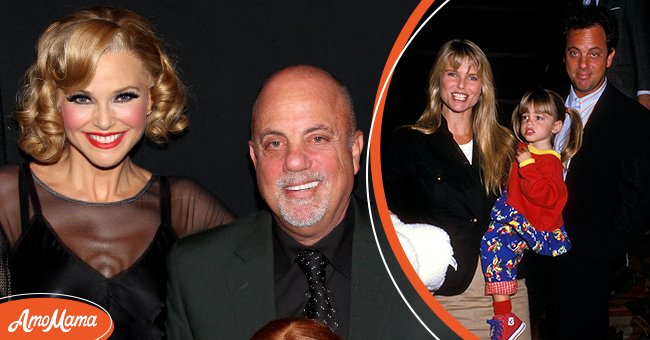 Billy Joel and Christie Brinkley pose backstage at the long running hit musical "Chicago" on Broadway at The Ambassador Theater on June 11, 2011 [left], Model Christie Brinkley, musician Billy Joel and daughter Alexa Ray Joel attend The Moscow Circus Opening Night Performance on September 15, 1988 [right] | Source: Getty images
Brinkley was in the company of Whitney Houston and Elle Macpherson, and Joel was eager to get her attention. So, as a pianist, he mounted a piano at the bar and began playing "As Time Goes By." Houston began singing with the two ladies by her side, after which Brinkley and Joel talked for the first time.
At the time, the duo was at a bad spot in their lives. Joel was dealing with a tough divorce, and Brinkley had just broken up with her race car driver boyfriend, Olivier Chandon de Brailles.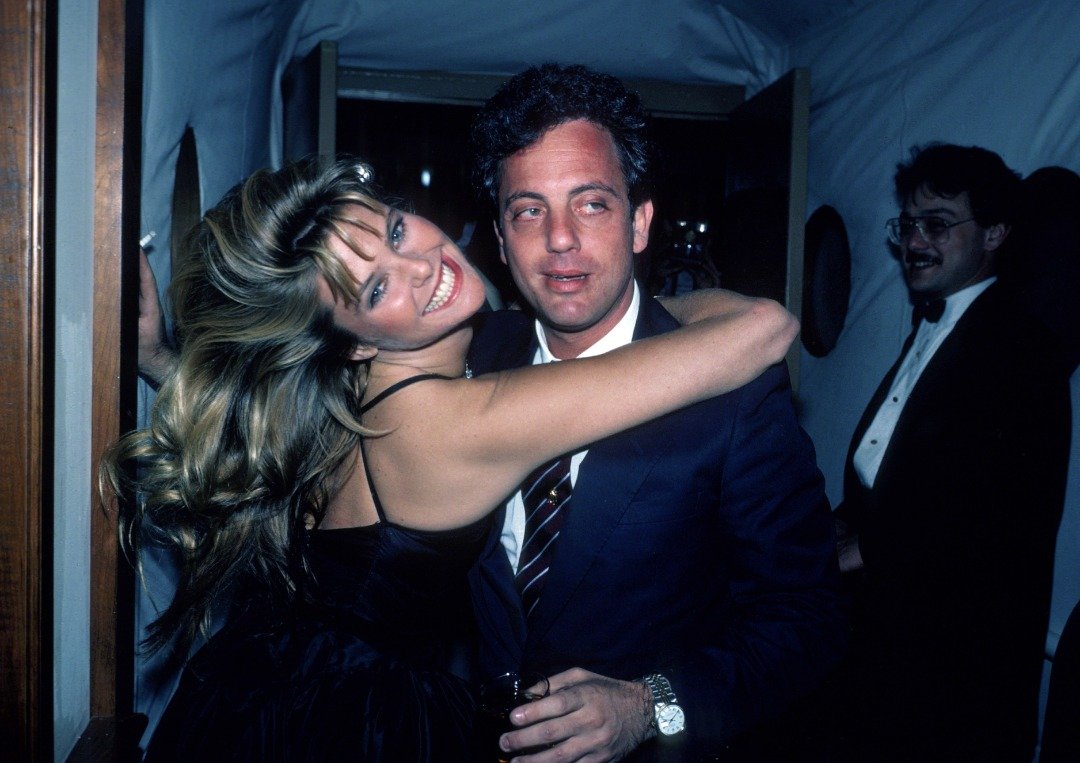 Christie Brinkley and Billy Joel circa 1983 | Source: Getty images
The model was in no shape to enter a new relationship, so she and Joel established a platonic friendship after they met. But not long after, they started dating.
Wealthy and famous as they were at the time, the pair finally tied the knot in 1985 in New York harbor while aboard a 147-foot yacht.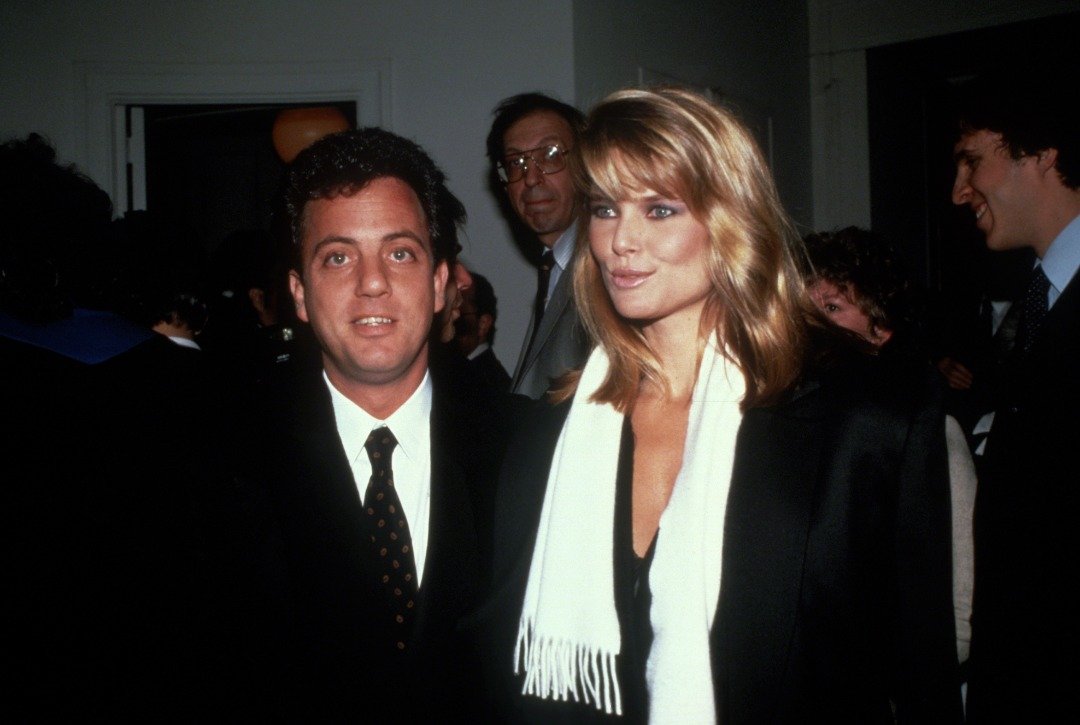 Billy Joel and Christie Brinkley circa 1983 in New York City.| Source: Getty images
The wedding ceremony took place in front of 150 guests, with Brinkley donning a white satin gown with ivory lace and gold tulle. Even though the weather was not pleasant, it was a lovely event. Speaking about how he met Brinkley and got married in the end, Joel
"We weren't starting out like teenagers; we weren't even looking to fall in love. It was a zap when it happened. It was chemistry."
MARRYING BRINKLEY AND HOW WELCOMING THEIR DAUGHTER CHANGED JOEL
Christie Brinkley and Daughter Alexa Joel during Billy Joel and Christie Brinkley at Montauk Horse Show - June 2, 1991 | Source: Getty images
Brinkley and Joel's marriage lasted only nine years, but the former couple lived in love during that period. The singer also stood behind his ex-wife, defending her whenever she was criticized. Many assumed that because Brinkley was a supermodel, she was tasteless and stupid.
The critics bothered Joel a lot, and he revealed during an interview, "What bothers me is when because of what she looks like and what she does for a living, people fall back on the stereotype of her as being a dumb blonde — which she definitely is not. They say 'supermodel' like that's supposed to mean she's vapid and shallow — which she's not."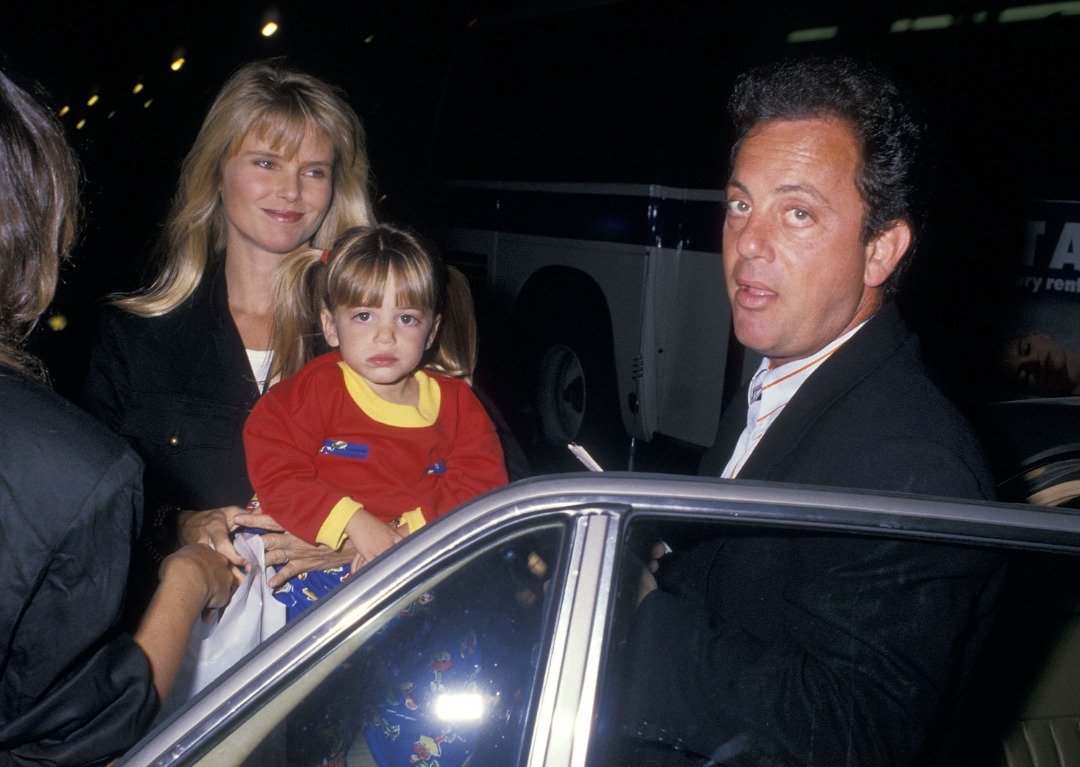 Model Christie Brinkley, musician Billy Joel and daughter Alexa Ray Joel attend The Moscow Circus Opening Night Performance on September 15, 1988 | Source: Getty images
Joel helped Brinkley pay less attention to the critics and focus more on her family, mostly on their daughter, Alexa. The couple welcomed Alexa in 1985, and her arrival changed everything for the duo, especially the singer. Joel told Rolling Stone that having a child shifted his focus from himself.
According to him, having Alexa made him more vigilant, which was very healthy, and made him mature rapidly. On the other hand, Brinkley also cherished motherhood and learned a lot from Alexa. She once revealed:
"You learn so much from each child, just getting an opportunity to see the world through their eyes."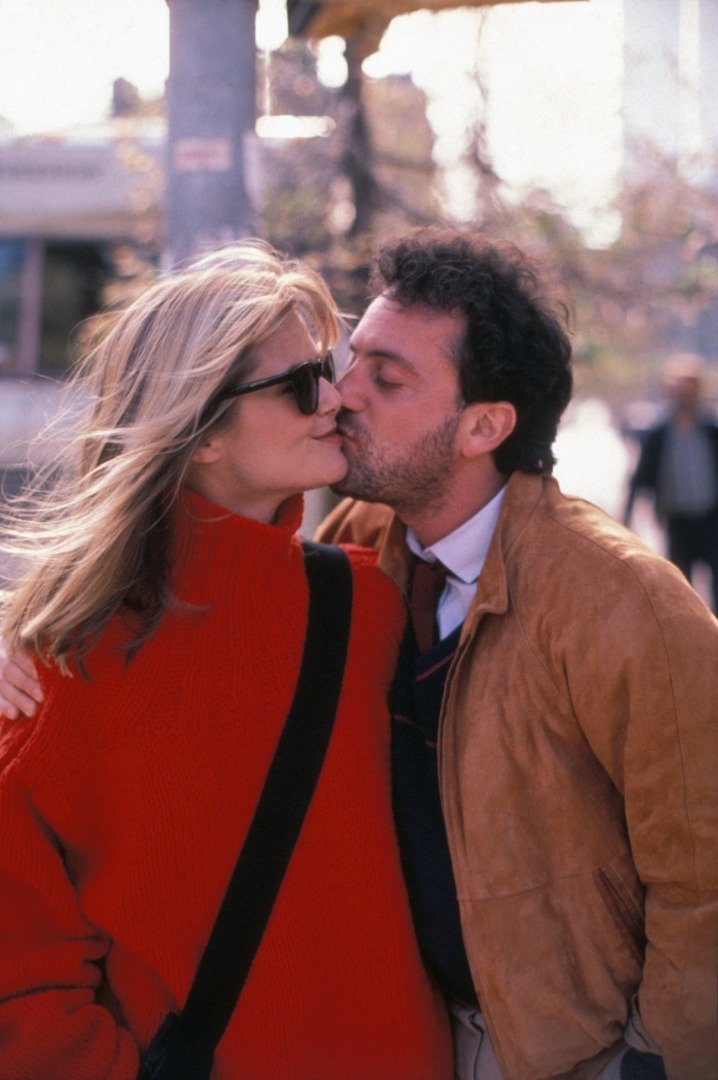 Billy Joel et Christie Brinkley dans les rues de Paris en 1989 | Source: Getty images
Apart from learning from kids, Brinkley also opened up about raising children in the spotlight and the negatives that come with it, including criticism directed at the kids.
As a celebrity, the model had dealt with several hate comments from netizens and felt that children should not be subjected to such. The actress noted.
"If I could urge one thing from the media: Lay off the kids. It's like we're celebrities; we're fair game, say what you want. But lay off the kids. Let them have their moment to grow and become who they're going to be."
BRINKLEY AND JOEL DIVORCED DUE TO THEIR INABILITY TO RESOLVE ISSUES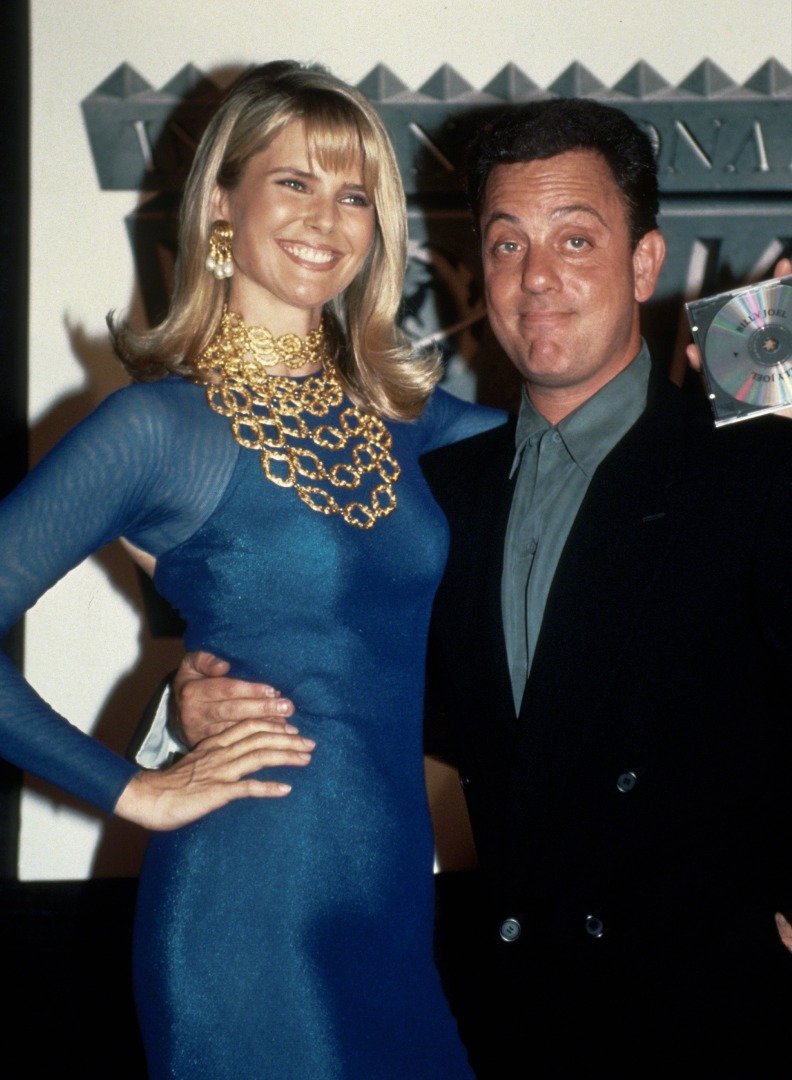 Christie Brinkley and Billy Joel attend the 2nd Annual International Rock Awards circa 1990 | Source: Getty images
After staying married for nearly a decade, Brinkley and Joel's marriage ended in 1994. A report had it that the couple divorced due to several factors, including their busy schedules.
The singer was always on tour, and Brinkley wanted to move to the west coast. So, their inability to resolve the issues and arrive at a solution made their union crumble. The former couple released a written statement about their split, which read:
"We have been there to support each other during critical times and expect to be there for each other in the future."
WHAT LIFE LOOKED LIKE AFTER THE DIVORCE
Christie Brinkley, Alexa Ray Joel and Billy Joel attend the premiere of "Last Play At Shea" during the 2010 Tribeca Film Festival at the Tribeca Performing Arts Centre on April 25, 2010 | Source: Getty images
After Brinkley and Joel divorced, they remained friends and stayed true to their words to be there for each other. In November 2010, Joel went under the knife to correct a condition he had been born with. He underwent bilateral hip replacement surgery at Long Island, New York.
Throughout Joel's recovery phase, Brinkley was by his side, nursing him. She understood that getting both hips replaced was a harrowing experience and offered to support him. With the model's help, Joel was able to recover fully.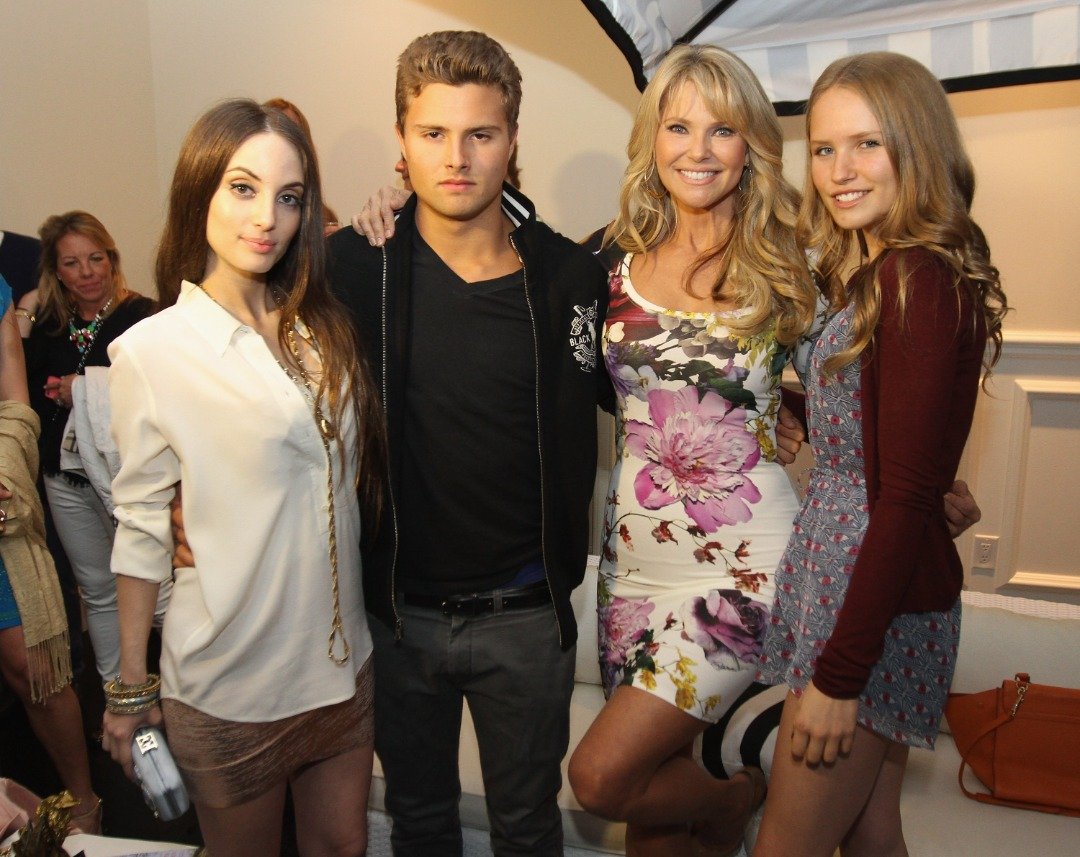 Christie Brinkley poses with daughters Alexa Ray Joel (L), Sailor Lee Brinkley Cook (R) and son Jack Paris Brinkley Cook at Christie Brinkley's "Social Life Magazine" Cover Celebration on May 25, 2013 | Source: Getty images
Following their divorce, Joel found love again in the arms of Katie Lee. The pair tied the knot in 2004, but their marriage ended in 2010. Five years later, the singer walked down the aisle with Alexis Roderick.
Joel and Roderick are still married and are doting parents to their two daughters, Delly and Remy. On the other hand, Brinkley is a mom of two grown-up children, excluding Alexa.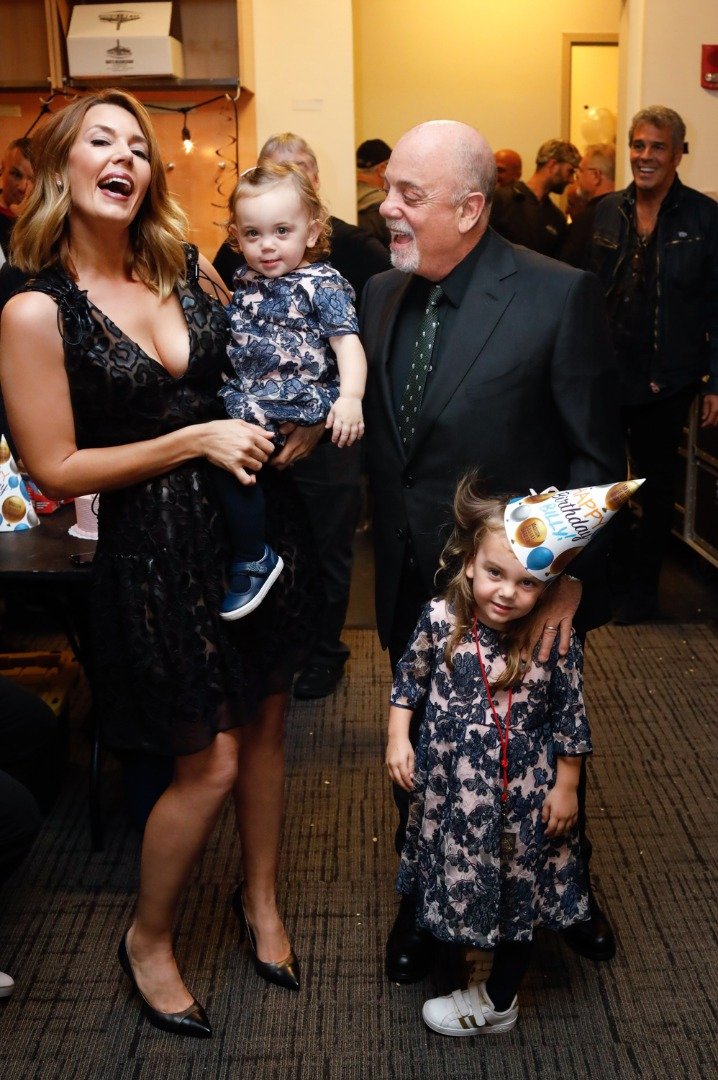 Alexis Joel and Billy Joel celebrate with their daughters Remy Anne Joel and Della Joel backstage on Joel's 70th Birthday and his 64th consecutive show of his residency at at Madison Square Garden on May 9, 2019 | Source: Getty images
She welcomed her son, Jack Cook, during her one-year marriage with Richard Taubman from 1994 to 1995. In 1996, she got married for the fourth time to Peter Cook.
They welcomed a daughter, Sailor Cook, but eventually divorced in 2008. Currently, Brinkley is focused on being the best mom to her kids.
Please fill in your e-mail so we can share with you our top stories!