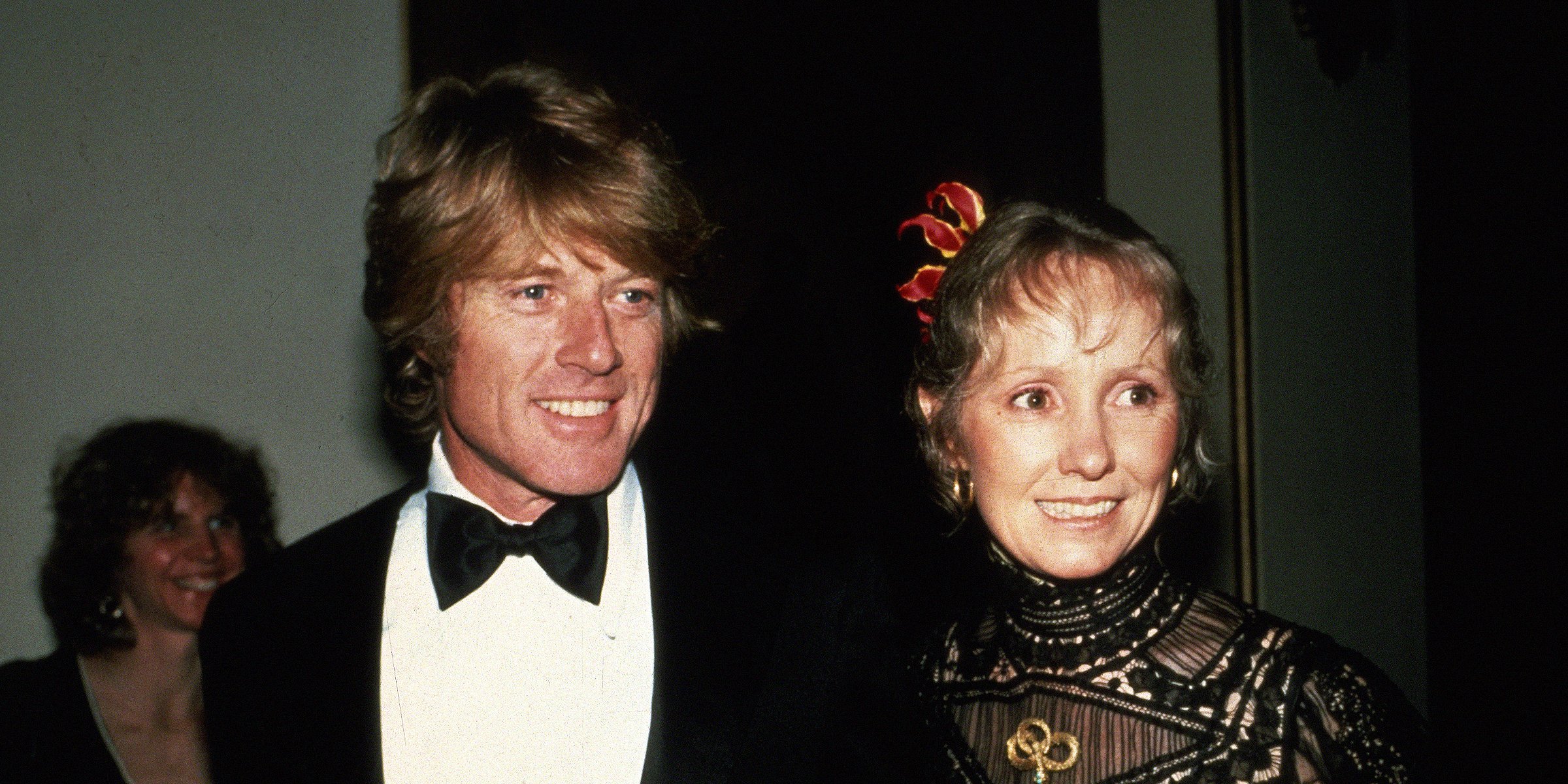 Getty Images
Robert Redford Wed 1st Wife to 'Save His Life' after His Mom's Death — They Had 4 Children & Lost 2
A fervent advocate of independent cinema, the legendary Hollywood actor Robert Redford got married at 21 to save his life after his mother suddenly died when he was only 18.
Robert Redford experienced another tragedy when their first child died at five months old. The couple went on to have three more children before they parted ways.
Unfortunately, their son James Redford recently passed away. Now, the star is happily married for the second time to Sibylle Szaggars.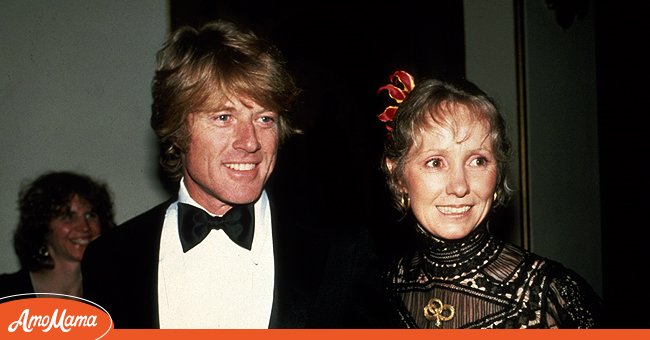 Robert Redford and Lola a the 53rd Academy Awards on March 31, 1981, in Los Angeles | Source: Getty Images
ROBERT REDFORD LOST HIS MOTHER AND GREW UP IN POVERTY
Robert Redford, born Charles Robert Redford Jr., in 1936, did not have it all as a child. He was raised in poverty and was a turbulent teenager in Los Angeles.
The actor, who once spent a few nights in jail, lost his athletic scholarship to the University of Colorado for being found drunk. Then he lost his mother and left Los Angeles for good.
Redford became used to pain early in life as he lost his mother, Martha Hart, in 1955 at 40 when he was only 18 years old. She died very suddenly from a rare blood disease.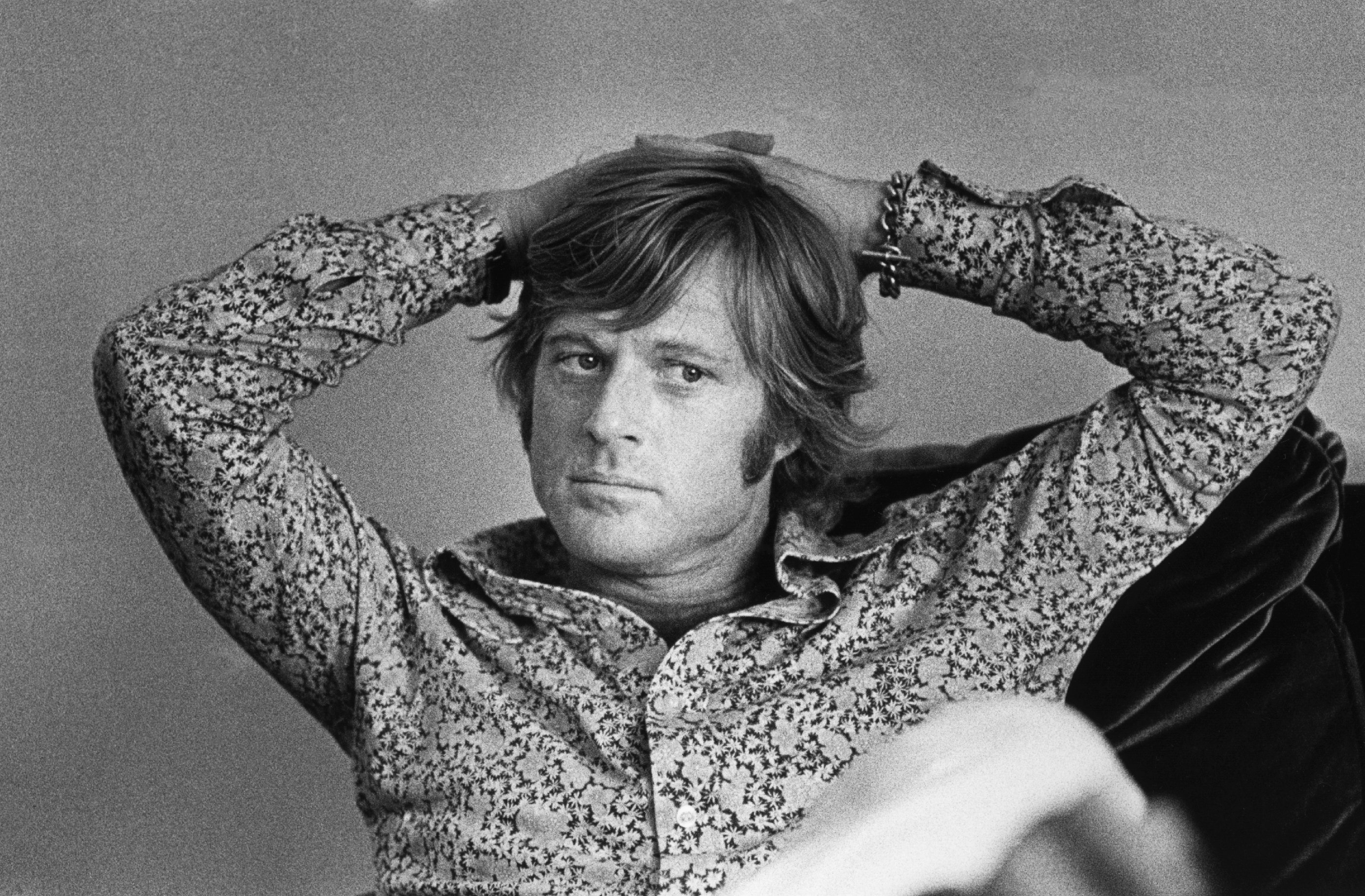 Photo of Robert Redford at the Cannes Film Festival in 1972 | Source: Getty Images
The woman, who always had a smile and was very adventurous, wanted a big family even though the doctors warned her about getting pregnant.
The blood disease she suffered from caused her to hemorrhage after she delivered her twins. Unfortunately, it was a stillbirth, and nothing prepared Redford for the loss.
At the end of the 1950s, he turned to theater and traveled to Europe, where he wanted to be an artist, before returning to the United States to study acting at the Pratt Institute in Brooklyn.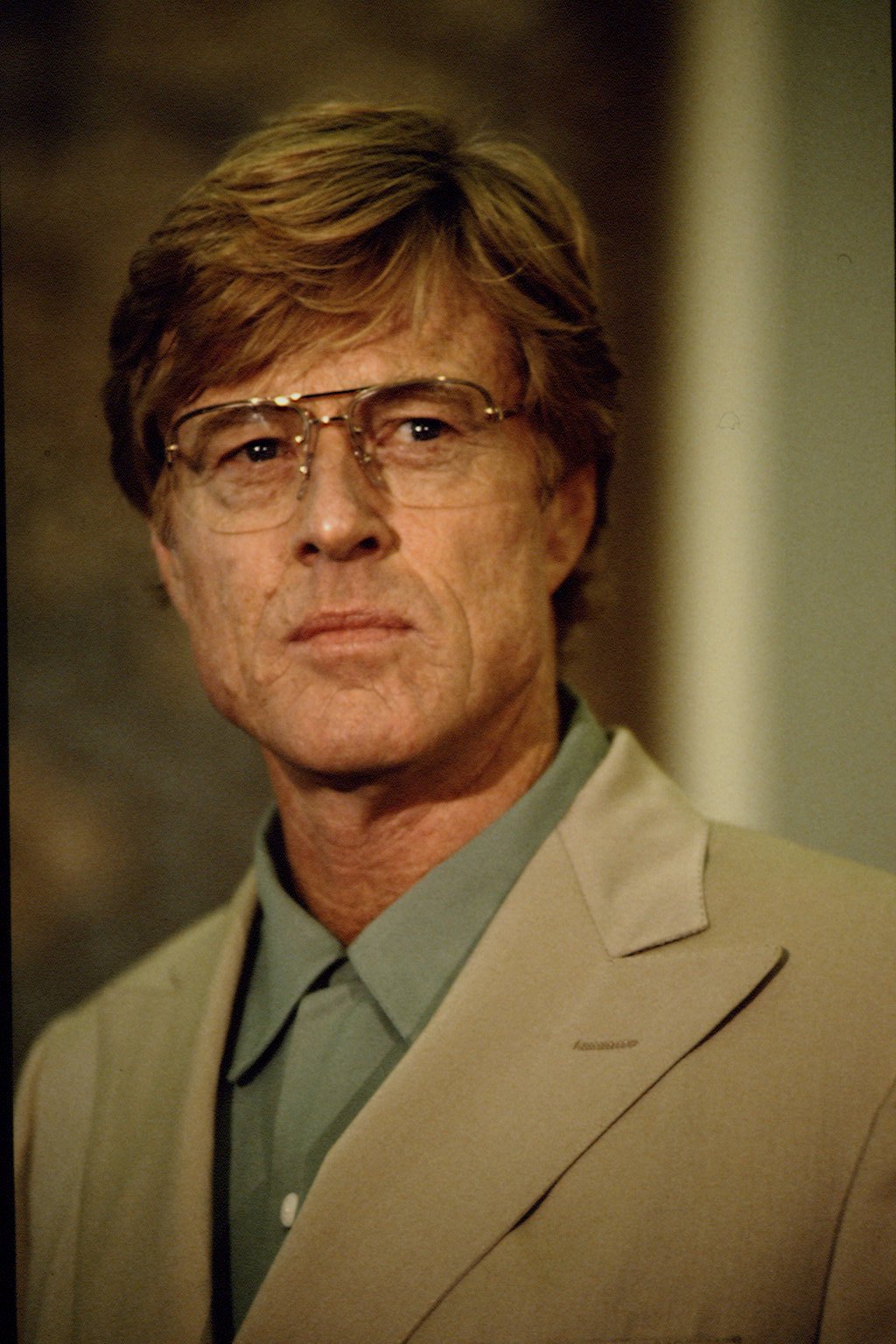 Photo of Robert Redford at a press conference in 1992 | Source: Getty Images
He made his debut in series, then in the cinema in 1960. He starred in "The Ruthless Pursuit" in 1966 but became a star when he got a role in "Butch Cassidy and the Sundance Kid" in 1969.
Redford always preferred to lead a life away from the spotlight as he never wanted to tarnish his reputation as a heartthrob. But the actor has probably experienced more tragedy than any character he has played.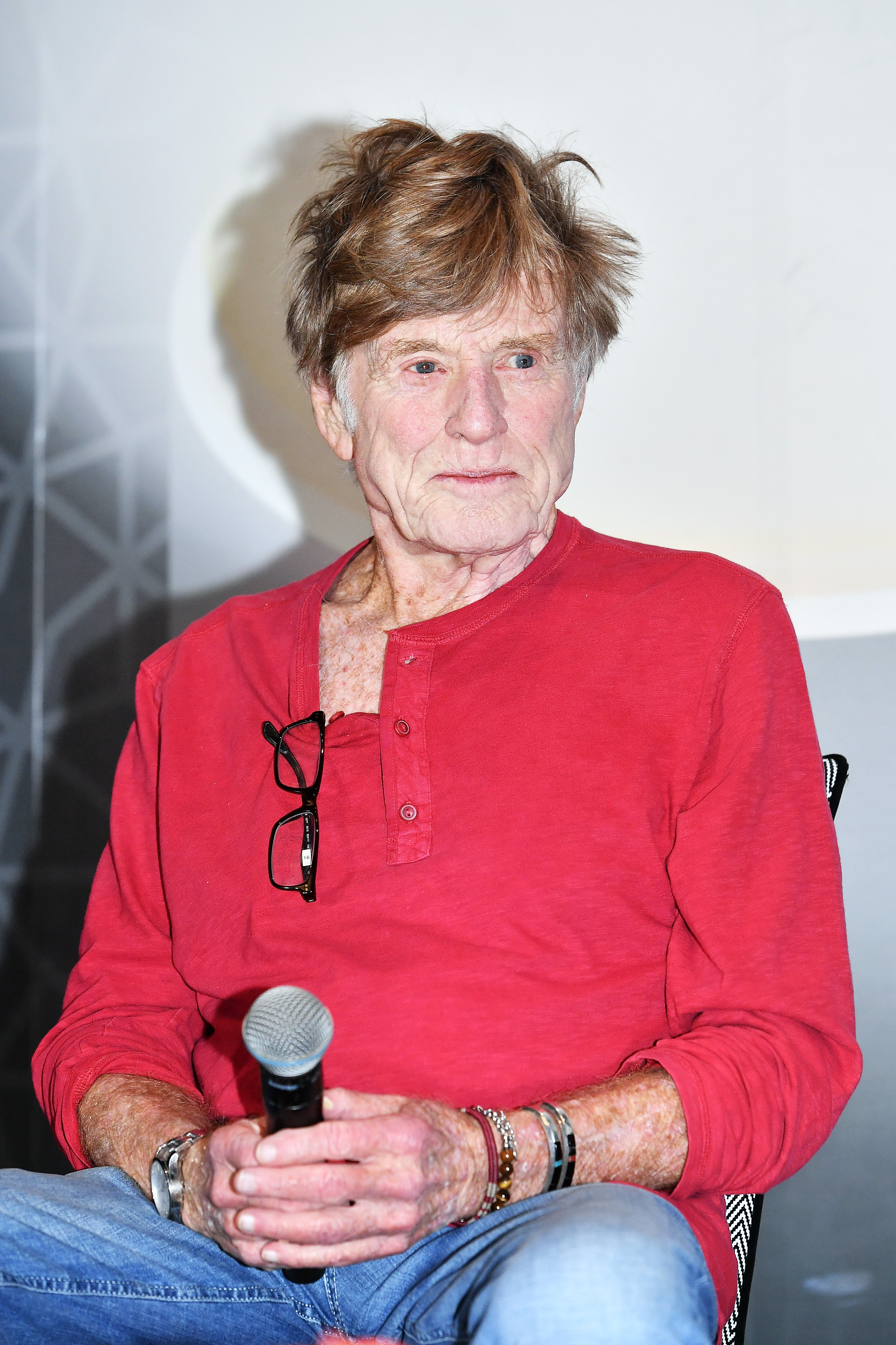 Robert Redford as a panelist member at the 18th Marrakech International Film Festival on December 07, 2019, in Morocco | Source: Getty Images
After he came back from Europe, he met and fell in love with an American historian, a Mormon girl called Lola Van Wagenen, and they married in 1958.
Wagenen, author, producer, and co-founder of Consumer Action Now, was born in 1938 and dropped out of college to tie the knot at her grandmother's home.
Redford chose to marry early to prove to his family that he could become responsible. His family feared he would die at an early age or never become anything in life.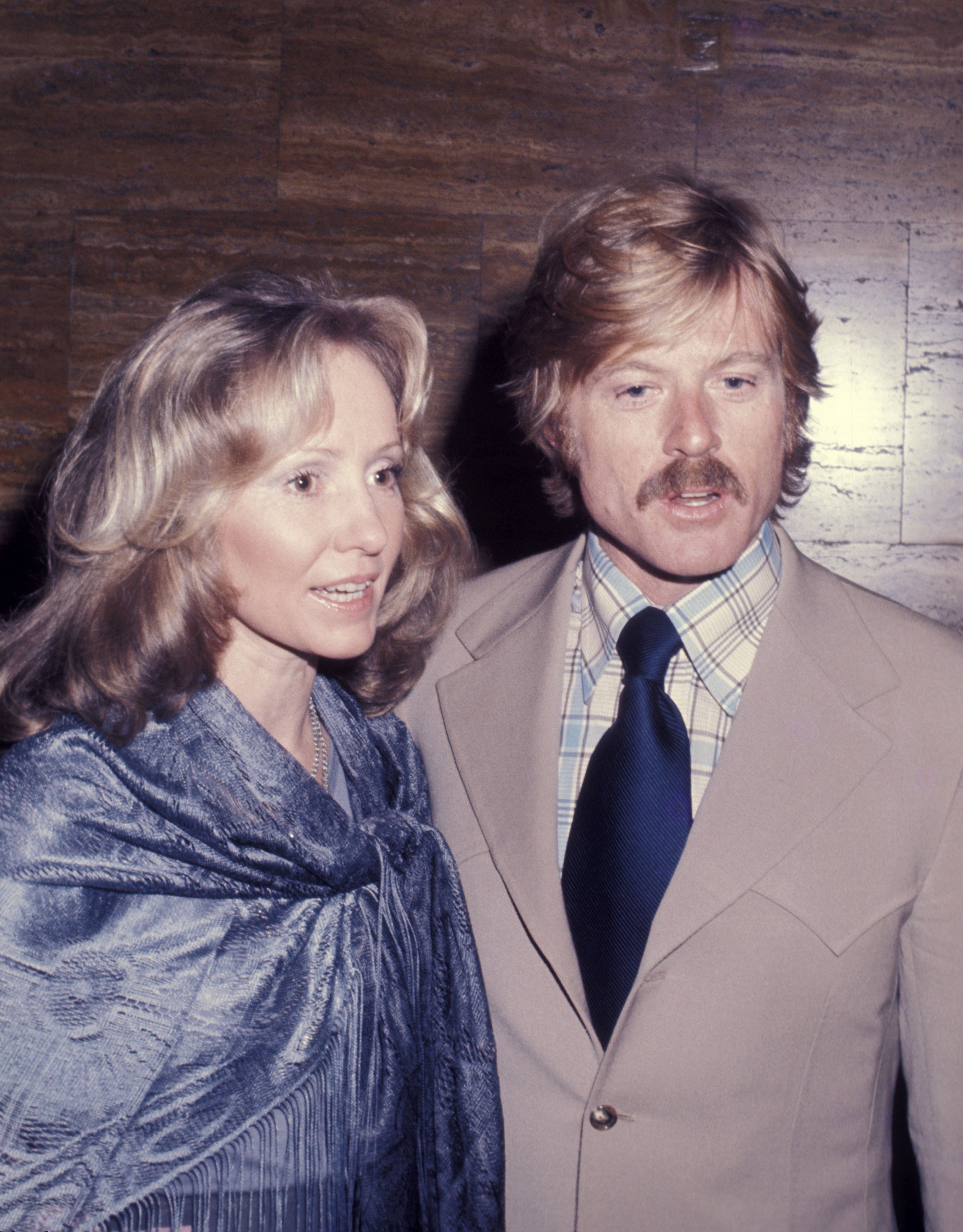 Lola Redford and Robert Redford at the premiere of "All the President's Men" in New York on April 5, 1976 | Source: Getty Images
Even though he was only 21, he felt that was his only choice, as he desperately wanted to prove his family wrong. He said:
"I have to say it was to save my life."
When they got married, they had only three hundred dollars and had to borrow a car that took them home from their wedding ceremony.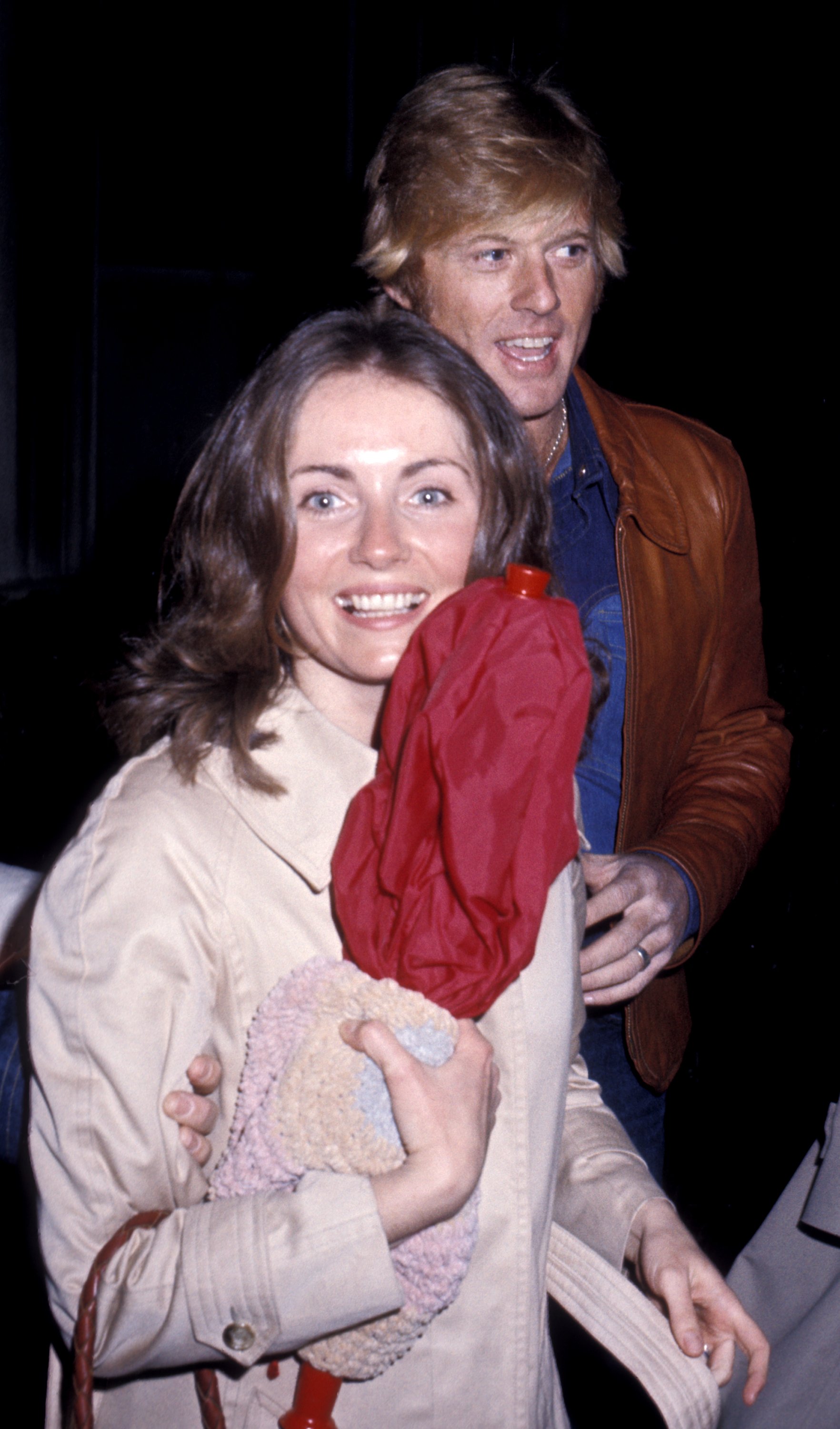 Lola Redford and Robert Redford at the premiere of "Great Waldo Pepper" in New York on March 12, 1975 | Source: Getty Images
After 27 years and four children together, he and his wife divorced in 1985. Their divorce was a relief to them both, and he said:
"It was mutual and it was right to move on. We still have great love, great affection, and great friendship."
However, divorce was not one path he would have gladly chosen because he is one of the few celebrities that wanted to prove that a marriage could last despite being in the spotlight.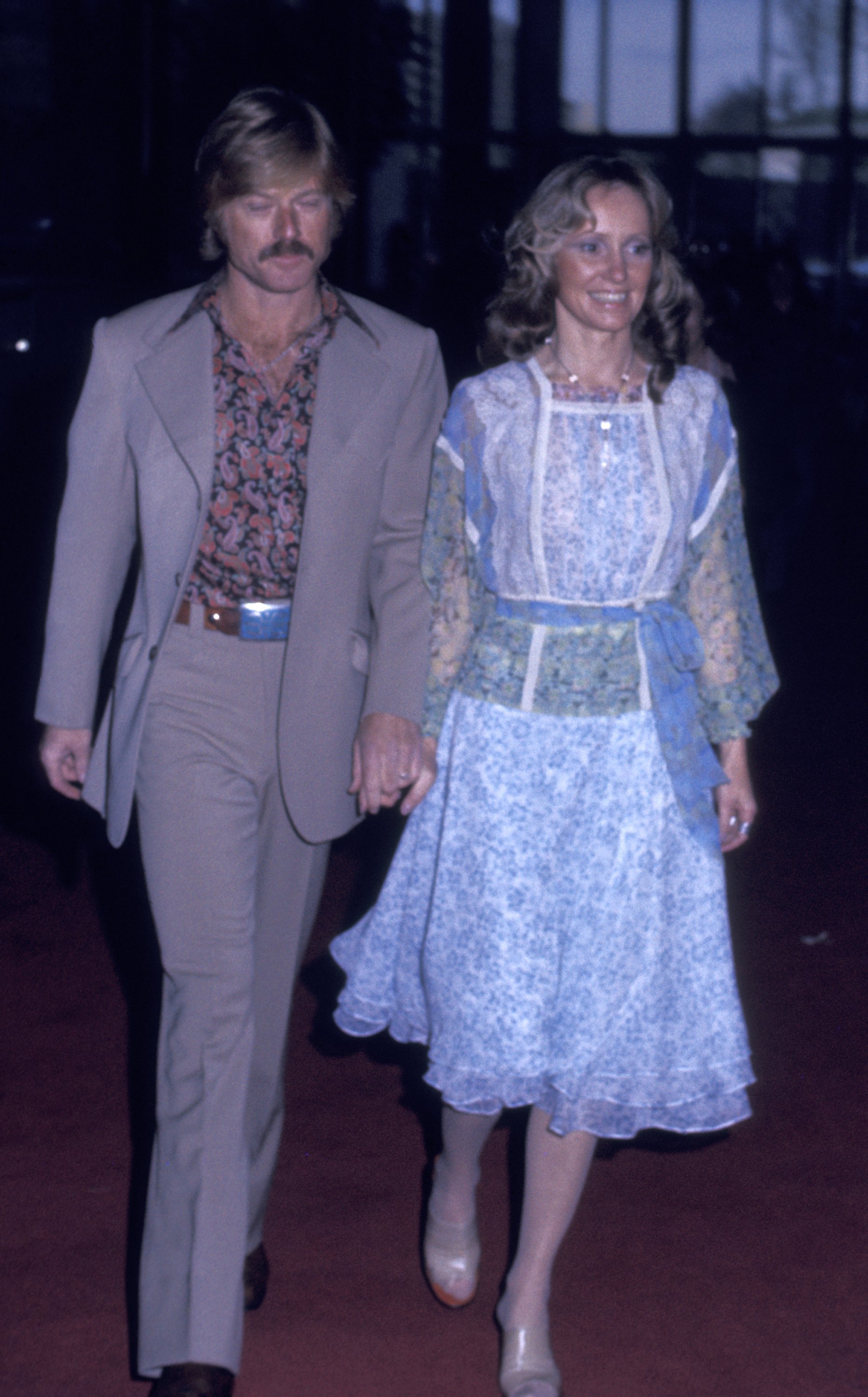 Lola Redford and Robert Redford at the premiere of "All the President's Men" in New York on April 4, 1976 | Source: Getty Images
Soon after they got married, the couple decided to expand their family and became the parents of four children. Their first child, Scott, was born in 1959, and two months later, he passed away from Sudden Infant Death Syndrome.
The couple were devastated but welcomed their second child Shauna in 1960. She became a successful painter and didn't follow her father's footsteps.
Their third child, James, was born in 1962. He became a documentary filmmaker and activist and founded The Redford Center in 2005.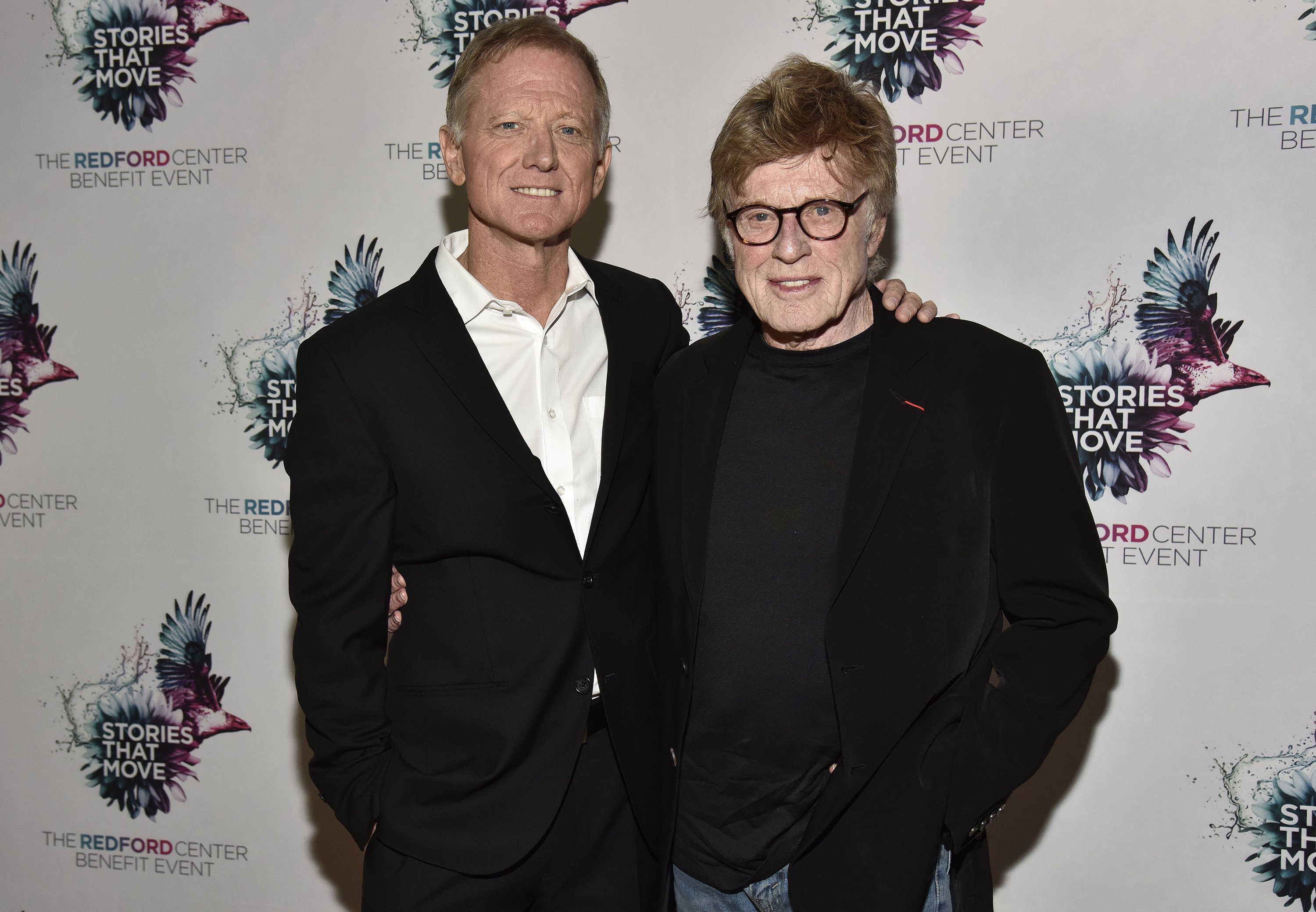 James Redford and Robert Redford at The Redford Center's Benefit on December 6, 2018 | Source: Getty Images
James started having health issues as a child, and before he reached his twenties, he had already received two liver transplants.
In 2018, his liver disease returned, and in 2019, doctors found that James had cancer while he was waiting for another transplant.
Sadly, James passed away at 58 on October 16, 2020. He had a disease that affects the bile ducts and damages the liver called primary sclerosing cholangitis.
James's wife of 32 years, Kyle, took to Twitter to announce his death while other celebrities took to their respective pages to honor him with kind words.
His death was a difficult time for the Redford family. Still, they believe that his legacy will live on through his devoted passion for conservation and the environment, his children, art, and filmmaking.
Redford's youngest child, Amy, was born in 1970. She followed in her father's footsteps by studying dramatic arts and appearing in numerous films and TV shows. She is also a producer and director.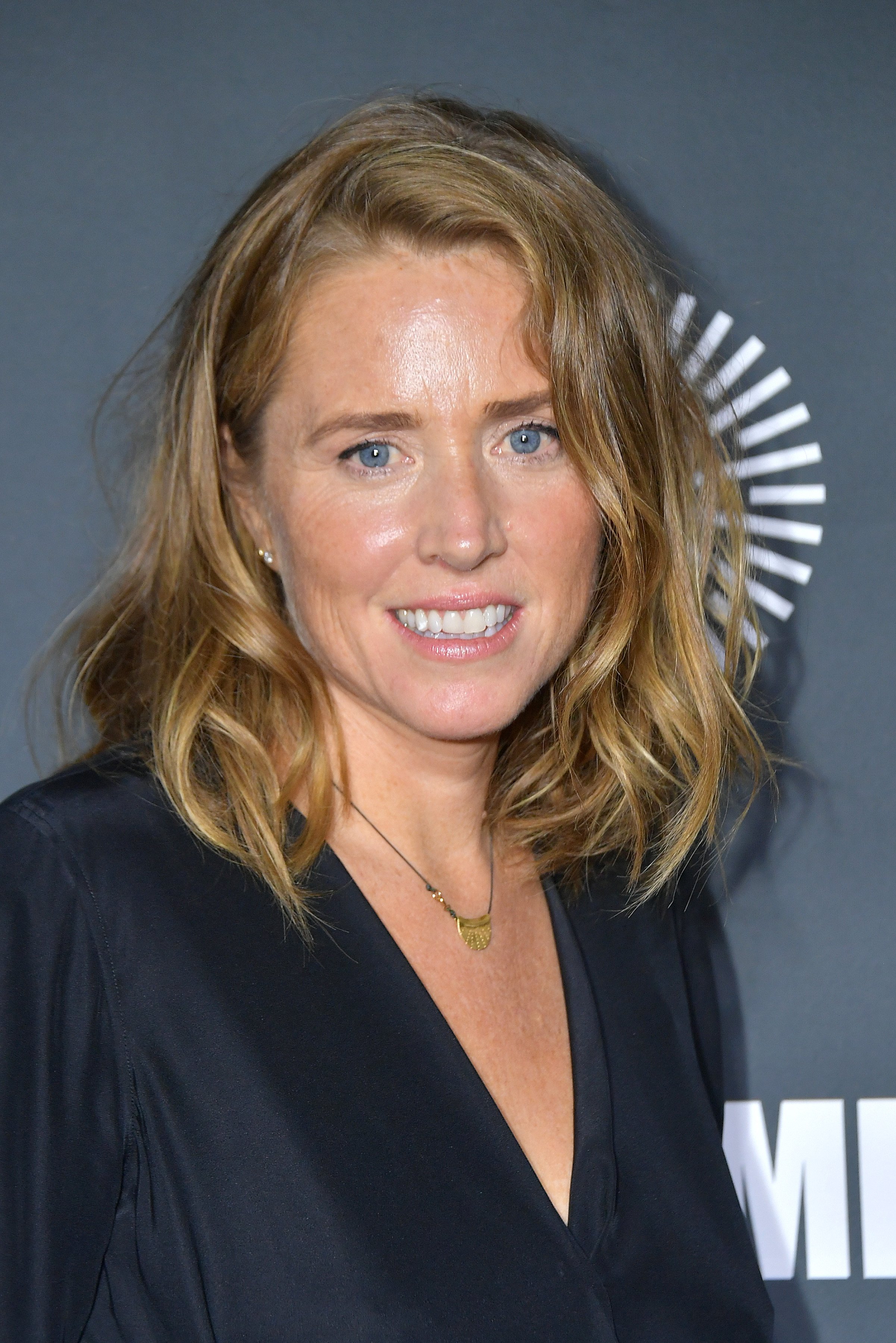 Amy Redford at the 2020 Sundance Film Festival on January 23, 2020 | Source: Getty Images
Even though, as a celebrity, Redford never wanted a divorce and wanted his marriage to last, there was nothing he could do about it.
Despite that, he found love again and is now married to German-born multimedia environmental artist Sibylle Szaggars. In July 2009, they married in Hamburg even though they first met in 1996.
Being a painter, Szaggars is an accomplished artist whose artworks have been displayed in Europe, Asia, the United States, and more. In 2015, she founded The Way of the Rain, Inc., a nonprofit organization.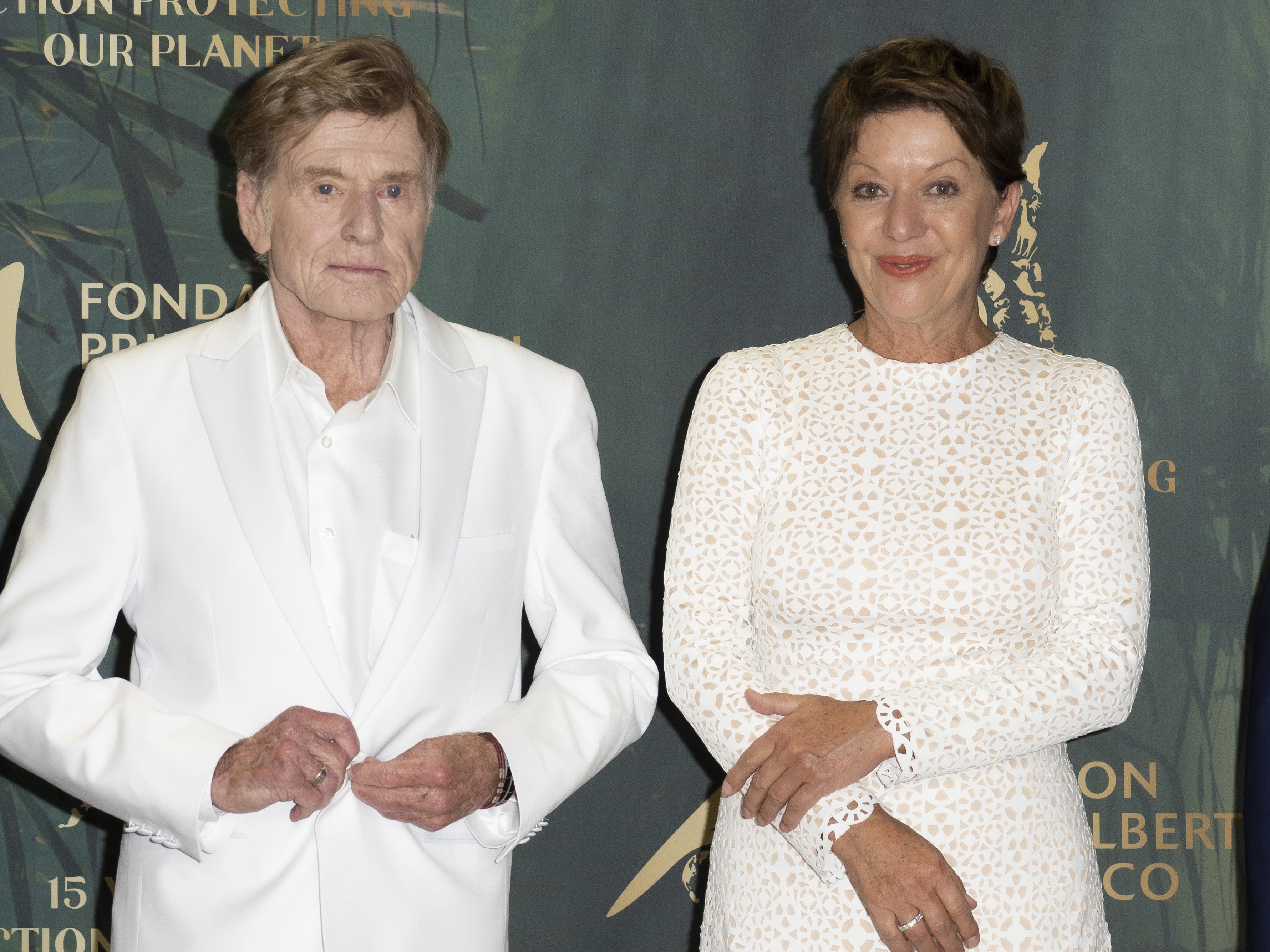 Robert Redford and Sibylle Szaggars at The Prince Albert II of Monaco Foundation's 2021 award ceremony on October 29, 2021 | Source: Getty Images
She engages with world-renowned artists to create a piece that demonstrates critical environmental challenges through performance art to investigate climate change resulting in quickly shifting weather patterns.
In 2016, she was a recipient of the US State Department's Art in Embassies Program and had collaborated with many world-renowned composers, performers, and choreographers.
At the beginning of the lockdown in 2020, Szaggars collaborated with composer Tim Janis and environmental activist Robert Redford to invite people to reflect on the beauty and wonders of Earth through video series.
Please fill in your e-mail so we can share with you our top stories!