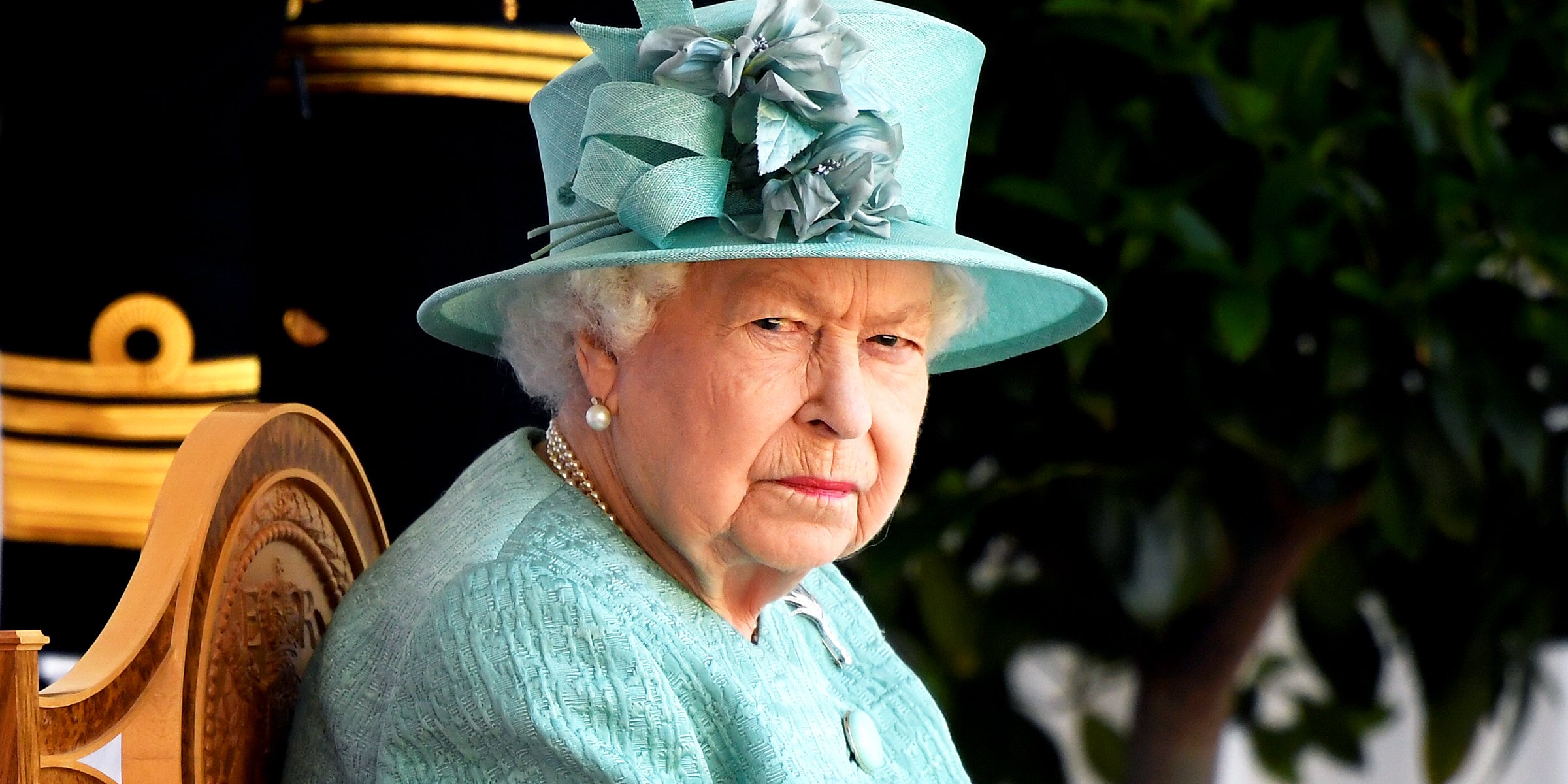 Getty Images / youtube.com/Timeline - World History Documentaries
'Britain's Real Monarch' Was Found in Australia – He Was a Forklift Driver with No Interest in Being King
Political activist Tony Robinson once claimed to have made a startling discovery in which he and his team understood that Queen Elizabeth II and all her Windsors are illegitimate royals.
A historical documentary titled "Britain's Real Monarch," presented by actor Tony Robinson revealed that one of the kings of England was illegitimate back in the Middle Ages.
That means all the previous kings and queens that have reigned through the centuries should not have sat on the British throne. The documentary claimed the authentic royal family bloodline, robbed of its inheritance, was traced.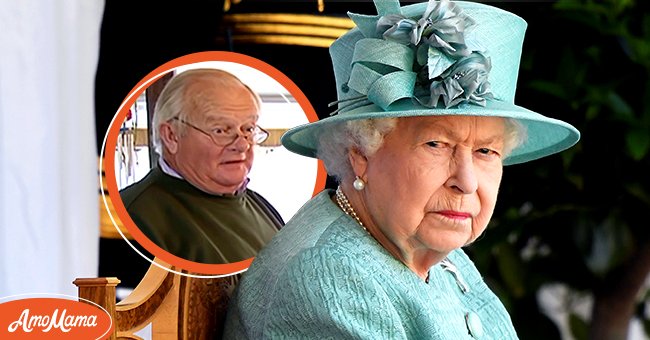 (Inset) Michael Abney-Hastings, 14th Earl of Loudoun identified as the rightful heir to the British throne. (R) Queen Elizabeth II attending a ceremony to mark her official birthday at Windsor Castle on June 13, 2020 in Windsor, England. / Source: Getty Images and YouTube.com/Timeline - World History Documentaries
THE SHOCKING DISCOVERY ABOUT THE RIGHTFUL HEIR
It is immutable that the monarchy rests entirely on blood and inheritance, and there is a rigid system for passing on the throne. A perfect example is Prince Charles of Wales, who is first in line, then his first-born son Prince William, his youngest Prince Harry, and his brother Prince Andrew.
According to Robinson, the chain of power, wealth, and privilege depends on two rules: the person needs to be of a royal bloodline, and secondly, one needs to be born legitimate.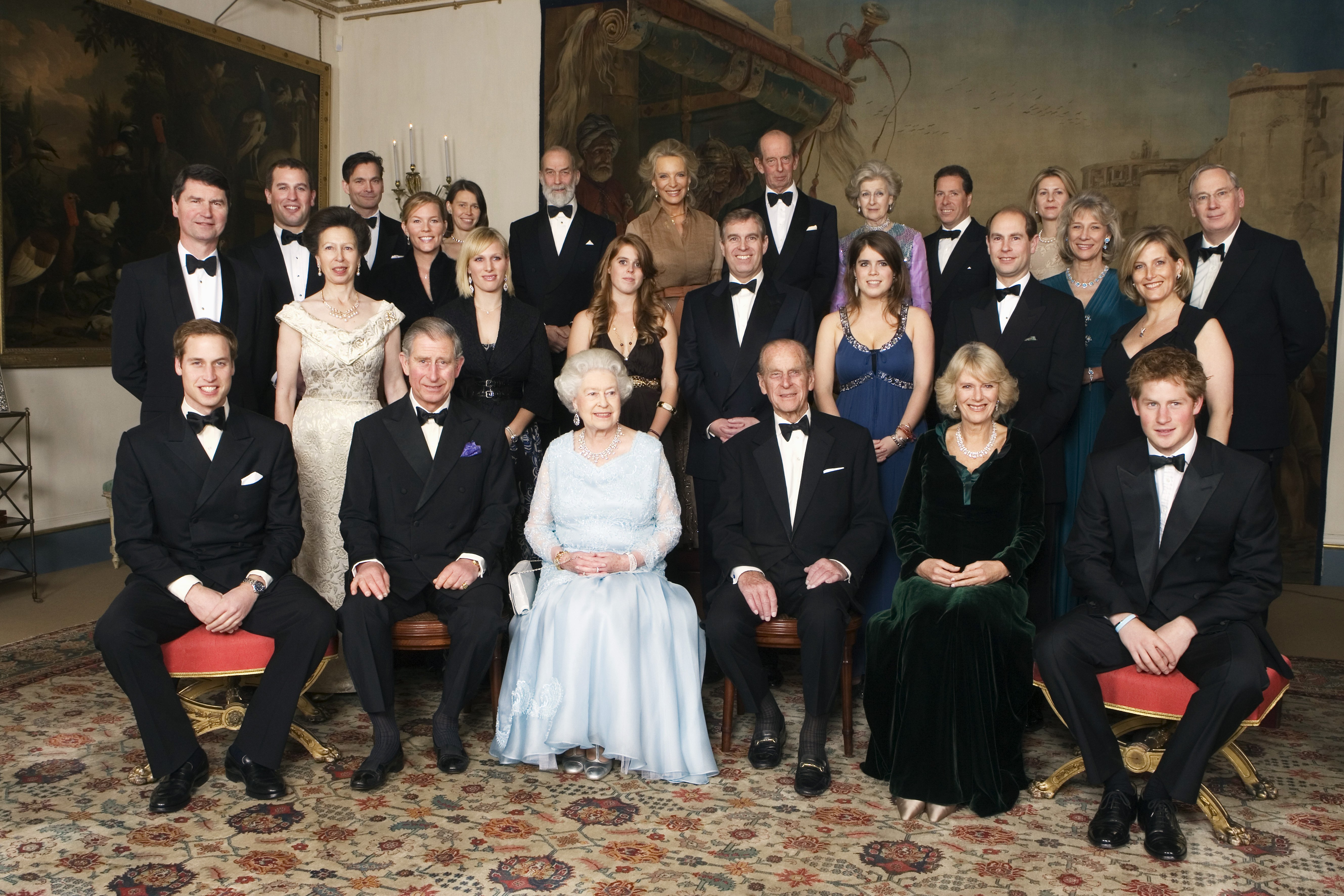 Queen Elizabeth II and Prince Philip, Duke of Edinburgh pictured with members of the Royal Family for a dinner in Clarence House on November 18, 2007 in London, England. / Source: Getty Images
In the documentary, Robinson explained that 500 years ago, the system was broken. He revealed Edward IV was king but that his claim to the throne was fatally flawed.
He divulged that he discovered evidence that led him to believe that Edward was not conceived by his royal father, Richard of York, but by a humble archer.
Robinson revealed that in 1441, England was at war with France. Edward's mother, Cecily Neville, had gone there with her husband. While he was away fighting in the frontlines, she was rumored to have had a fling with an English archer based in the Rouen garrison.
Nine months later, Edward was born, and in twenty years, he became Edward IV. Even after his death, his life was overshadowed by speculations about his biological father.
Rumors that he was an illegitimate child persisted, and it was the famous William Shakespeare perpetuating the gossip in his play, "Richard III." But there was no proof of the rumors.
Historians recorded it as political mudslinging, but then an English historian named Mike Jones did thorough research based on the gossip. He started looking into the archives at Rouen Cathedral, where he discovered a document that would change history in its entirety.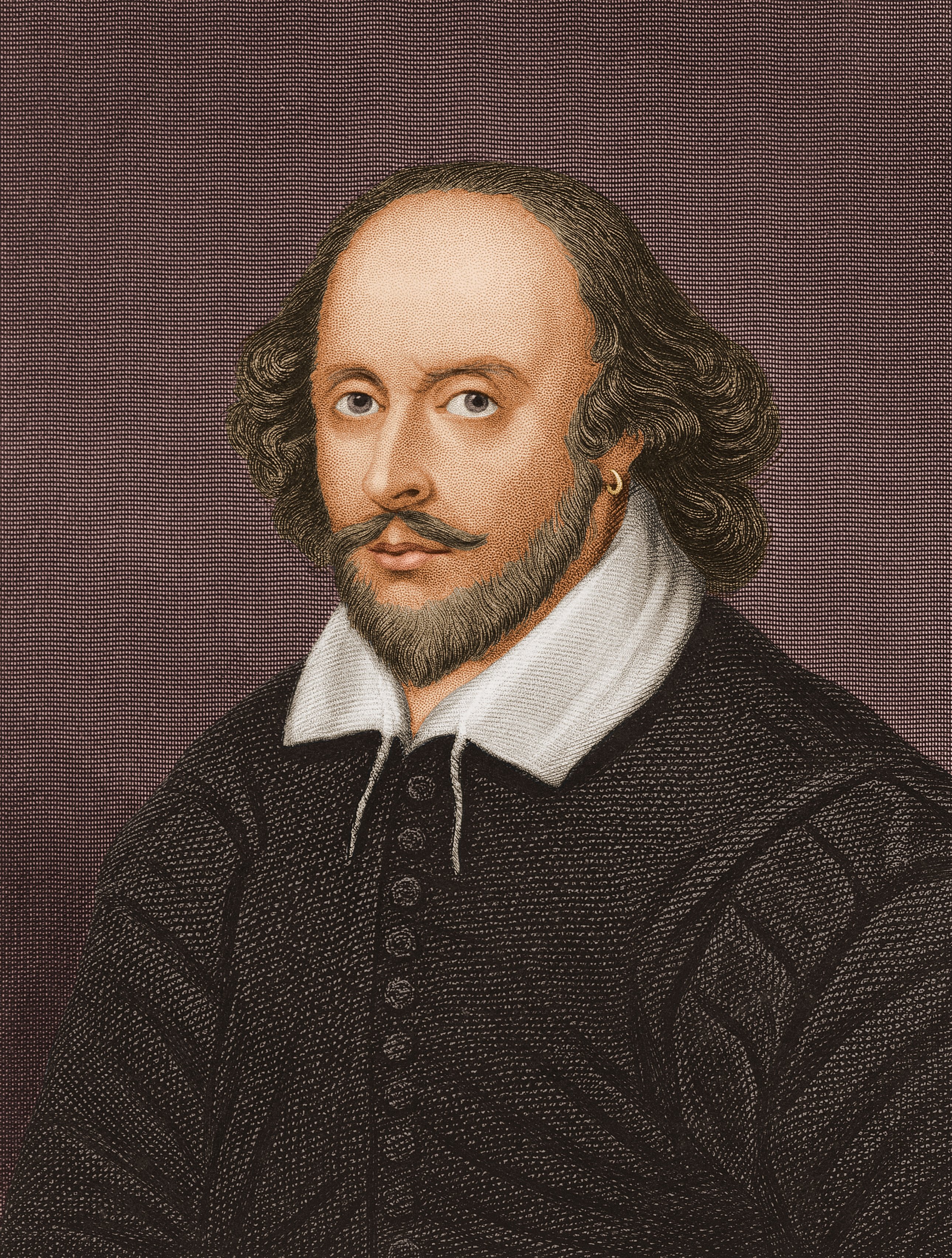 World famous English playwright and poet William Shakespeare in the year 1600. / Source: Getty Images
The document provided facts that substantiated the rumors that Edward was indeed born out of wedlock. Robinson interviewed Jones in the British documentary and asked him what he was searching for when he first came to the Cathedral, and he said:
"I was looking into records of the Hundred Years War."
Therein, he found a register that has records of the cathedral chapter for the summer of 1441, a period that Edward would have been conceived. When asked what he saw, he revealed:
"That the Duke of York, his father, is not actually where he should be. He's on campaign in Pontoise."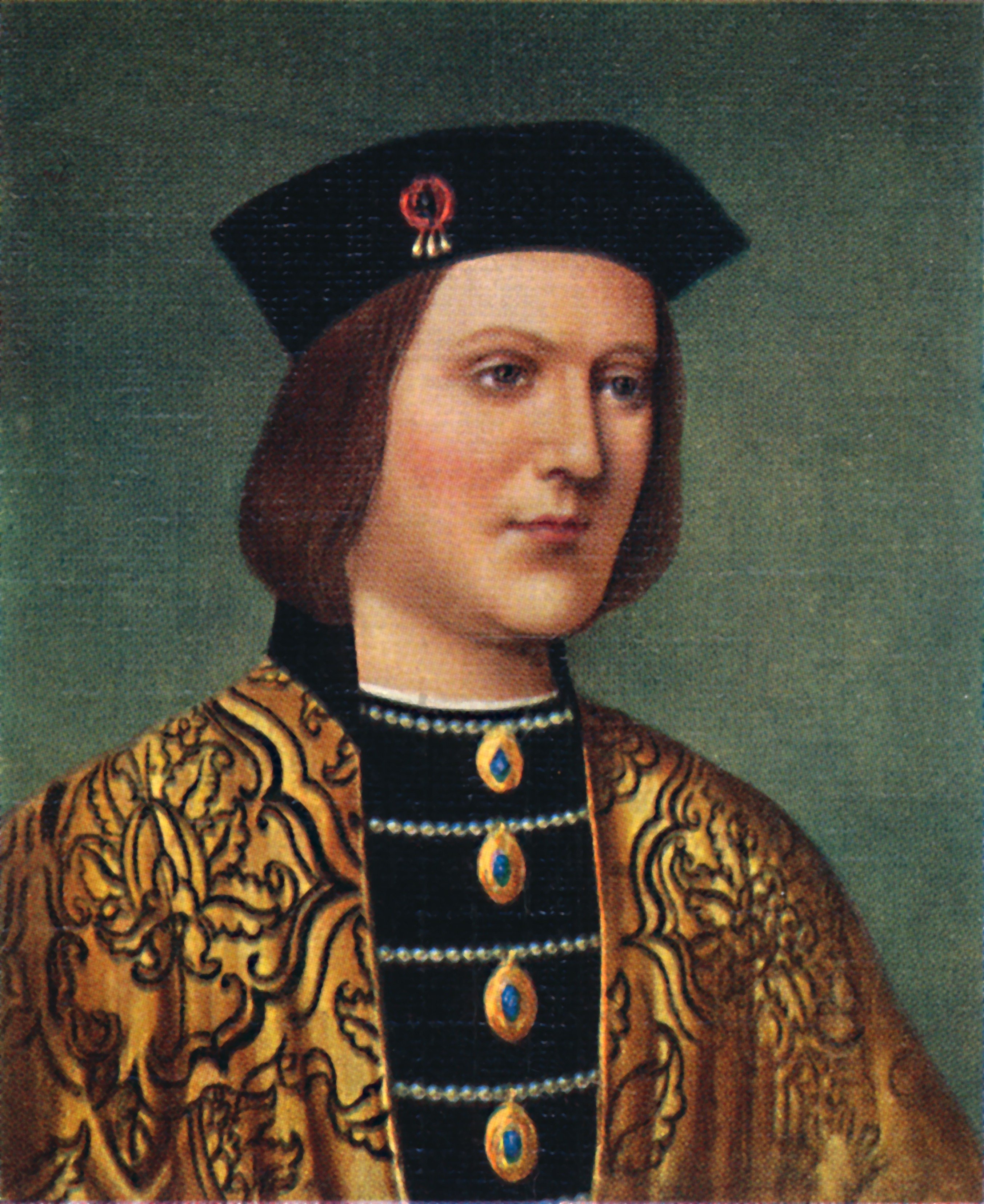 King Edward IV who ruled England from March 4, 1461 to April 9, 1483, and ascended the throne again in 1470-1471. / Source: Getty Images
That finding was significant because he was not at home impregnating his wife during that period. Robinson noted that the child could have been born premature, but Jones said the possibility was unlikely because it would have been recorded.
Moreover, he stated that the document was original and that it showed the crucial time from July through to August, the five weeks that the father was not home.
Edward was born in late April 1442, which brought the big gap into his conception into question. His mother, Neville, revealed that he was an illegitimate child and even made a legal deposition.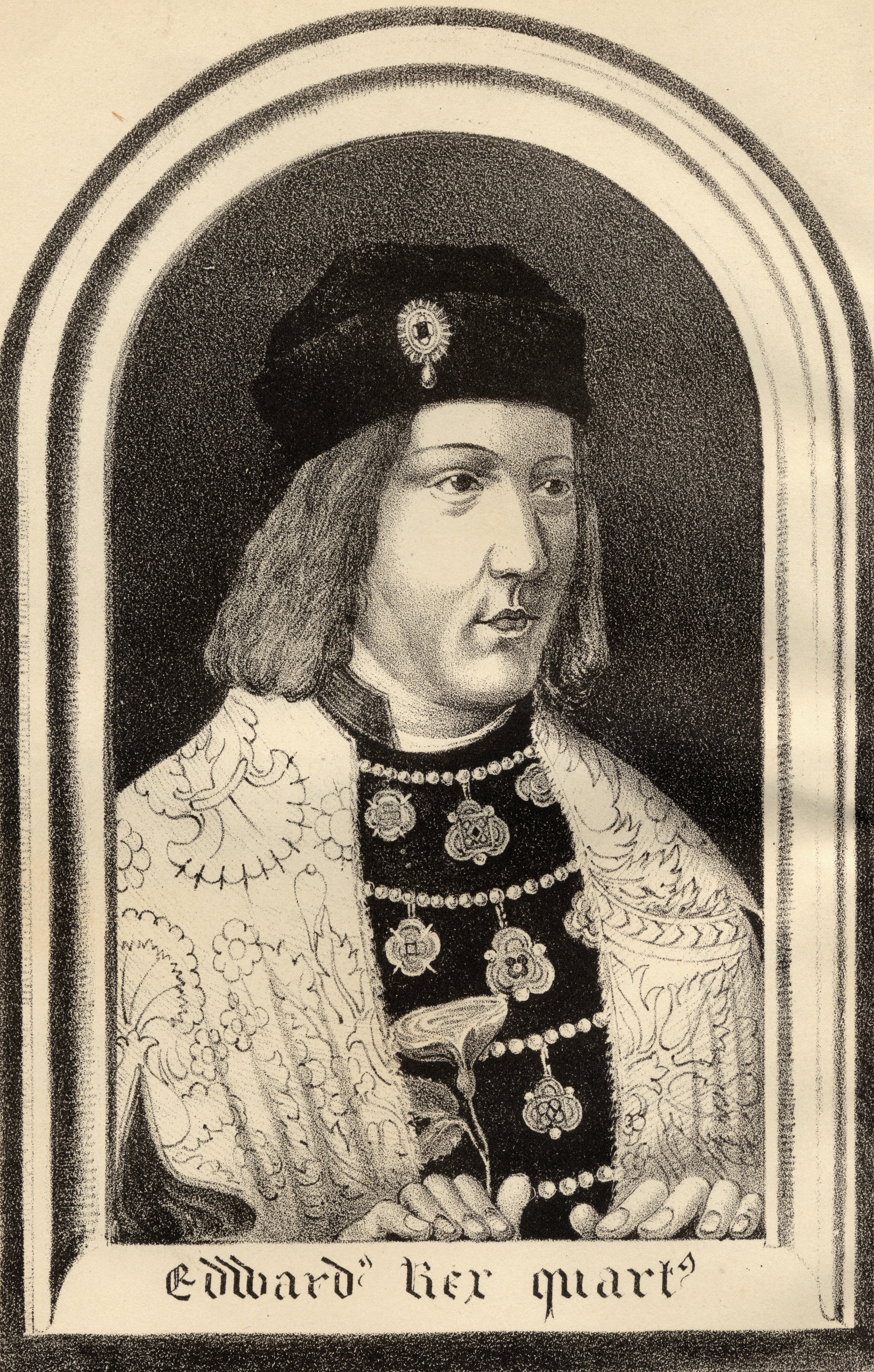 Pictured: Edward IV was the illegitimate King of England from 1461 to 1483. / Getty Images
Jones further revealed that Neville and Richard traveled south in June 1441 and that their son Edward was conceived in May that same year. He stated that if his birth date was in April 1442, he would have been eight weeks overdue, and it is scientifically impossible.
According to Jones, King Edward IV ruled with a brief interruption from 1461 to 1483 and was illegitimate. If the claims were valid, the crown should have been passed on to his younger brother George, the Duke of Clarence.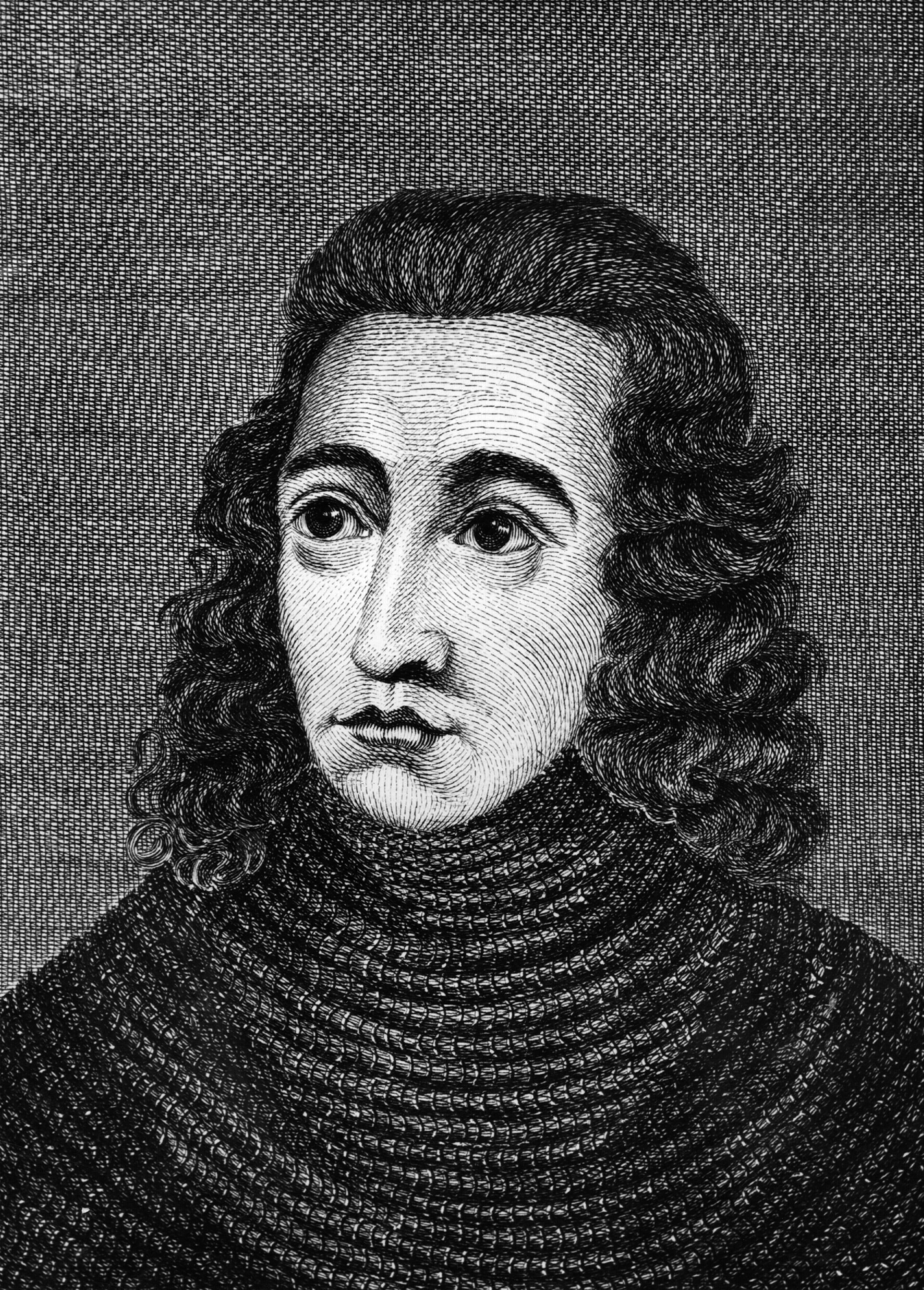 George, 3rd Duke of Clarence, third son of Richard, Duke of York, and brother of Edward IV in 1475. / Source: Getty Images
HOW THE REAL HEIR WAS FOUND
In attempts to find where the actual royal line should have gone, Robinson visited DeBrett's where he spoke to a genealogist, Charles Kidd, an expert on inheritance and aristocracy. Kidd revealed that Edward IV was one of three brothers and that it was not just him and Richard III.
George was the middle brother of the siblings. He had children who were supposed to have taken precedence over Richard III. George's two children were the last of the Plantagenets, Edward Earl of Warwick, a poor boy they locked up in the tower where he died unmarried.
Then there was Margret, Countess of Salisbury, the last living descendent of the Plantagenets. That made her a threat to Henry VIII and the Tudor line. Henry VIII was determined to get rid of her, but it only happened late in his reign when there was a charge of treason against Margret, whom they later executed on the scaffold.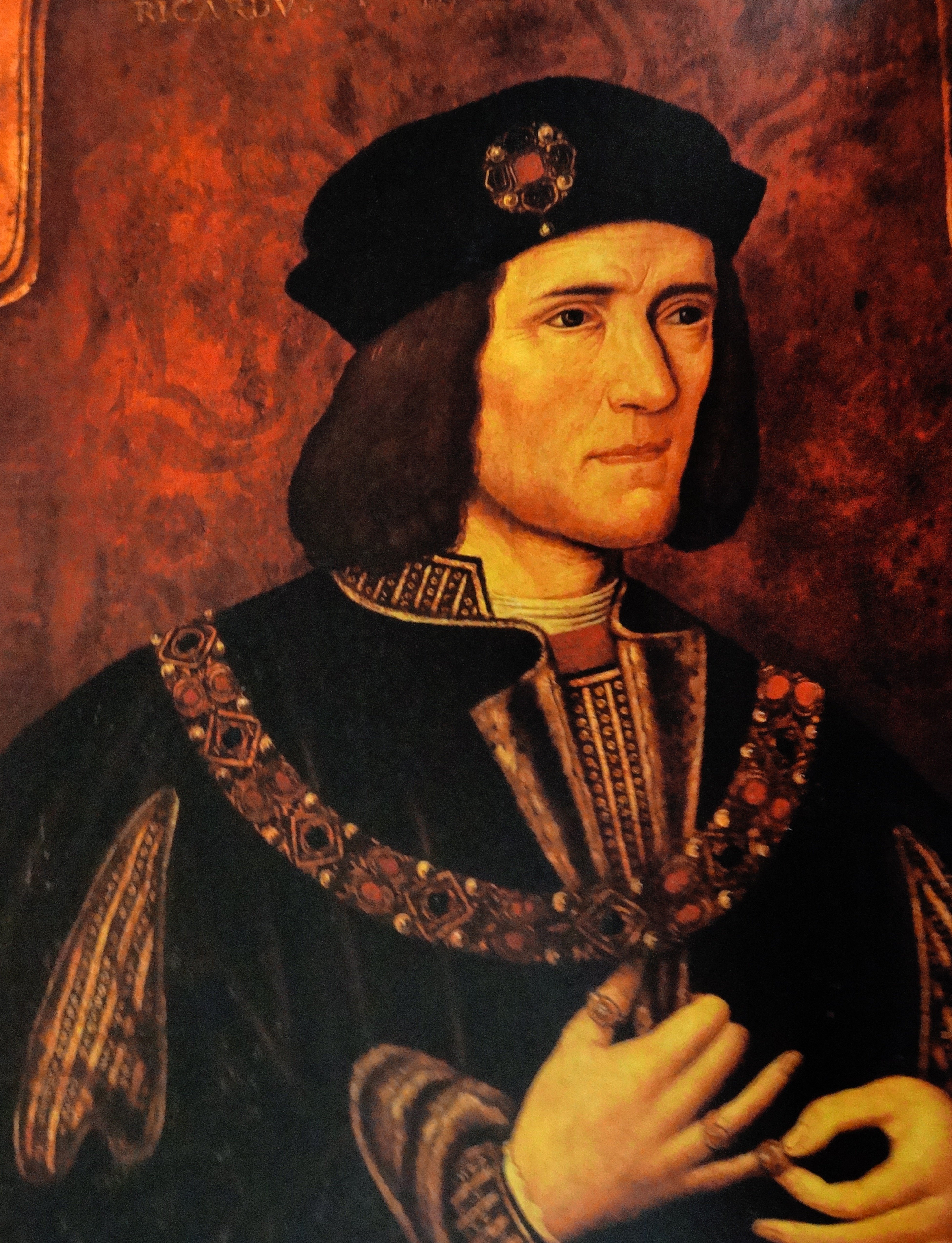 Portrait of Richard III of England who was King of England until his death in the Battle of Bosworth Field in the 15th Century. / Source: Getty Images
Margret had five children, four sons, and a daughter. They were all executed by Henry VIII. Kidd explained that they followed the line of descent through the female line.
And so, according to Robinson, the person who should have been on the throne was Queen Margret I, who is now officially a Catholic martyr.
Further down his extensive search, Robinson unraveled that there were more names and faces from the 20th century. There were numerous tragic deaths in both world wars that meant there should have been both Queen Edith and Queen Barbara I.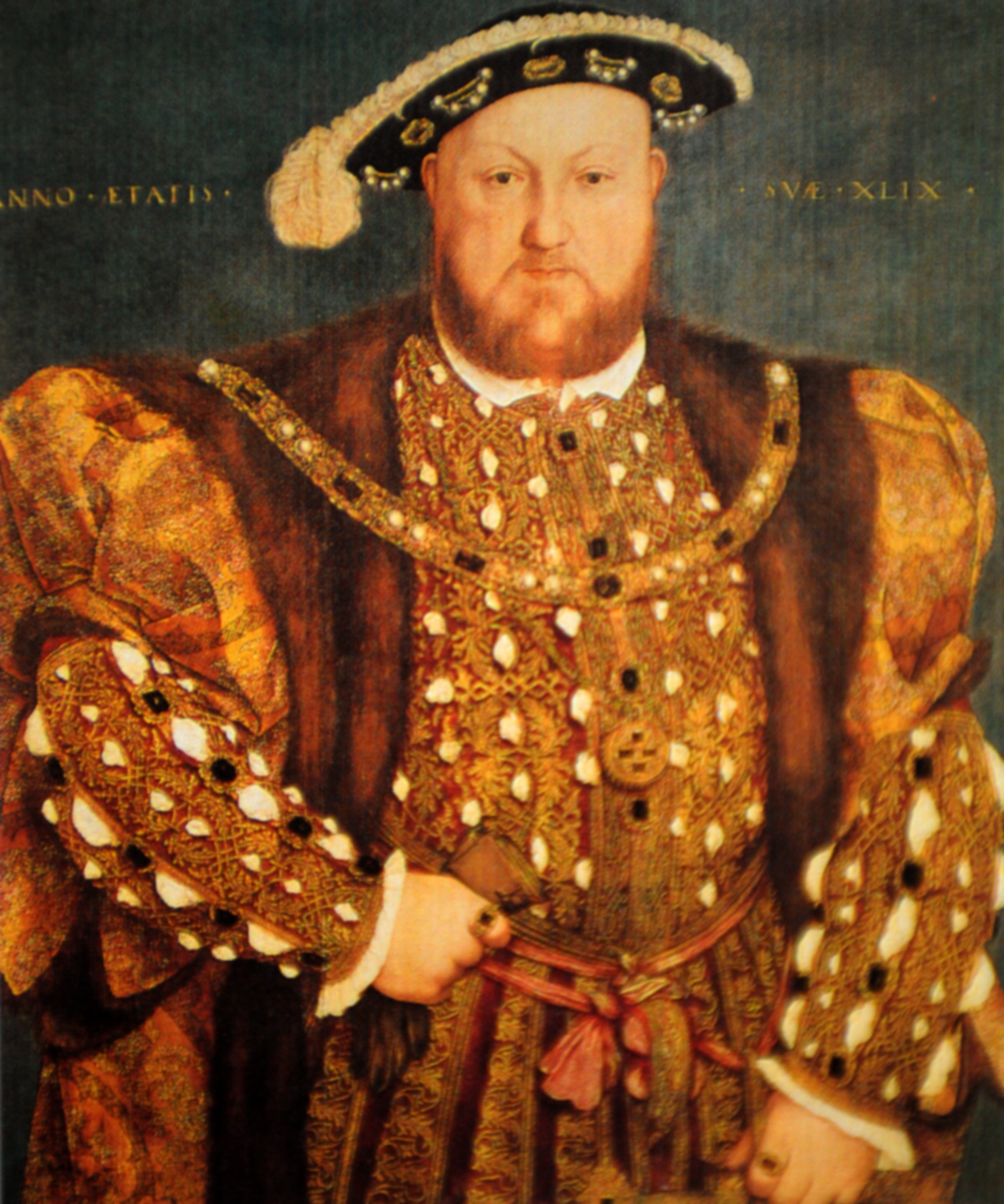 Pictured: Henry VIII, known for his ruthlessness, he was King of England from 1509 until his death in 1547. / Getty Images
Robinson later uncovered a name and an address for the person who should be ruling Britain today. In 1960, when the current monarch was in the first decade of her reign, a young man departed from England and headed abroad for a fresh start without knowing he was leaving his kingdom behind, he said.
After unraveling the flawed line of succession, Robinson divulged he traced the real line of true kings and queens that led to Britain's absolute monarch, but the person in question had emigrated.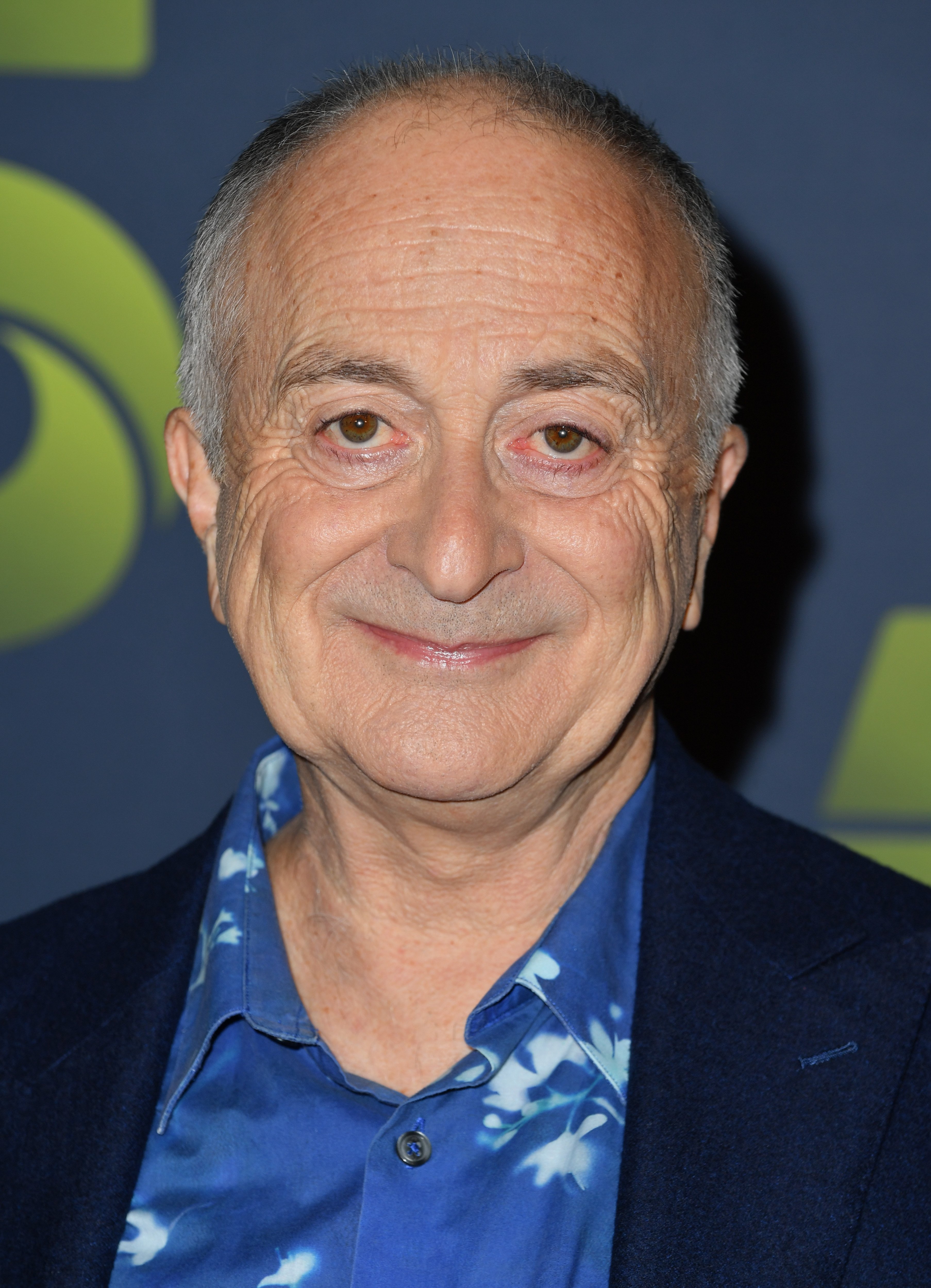 Tony Robinson attending the Channel 5 2020 Upfront photocall at St. Pancras Renaissance London Hotel on November 19, 2019 in London, England. / Source: Getty Images
WHERE THE REAL KING OF ENGLAND LIVED
In particular, Robinson revealed that the man was Michael Hastings, who lived in the Australian Outback. According to Robinson, Hastings should have been Michael I.
He flew to Australia to meet the true heir to the British throne to tell him about his research findings based on his lineage, which revealed the whole Tudor dynasty is built on a lie.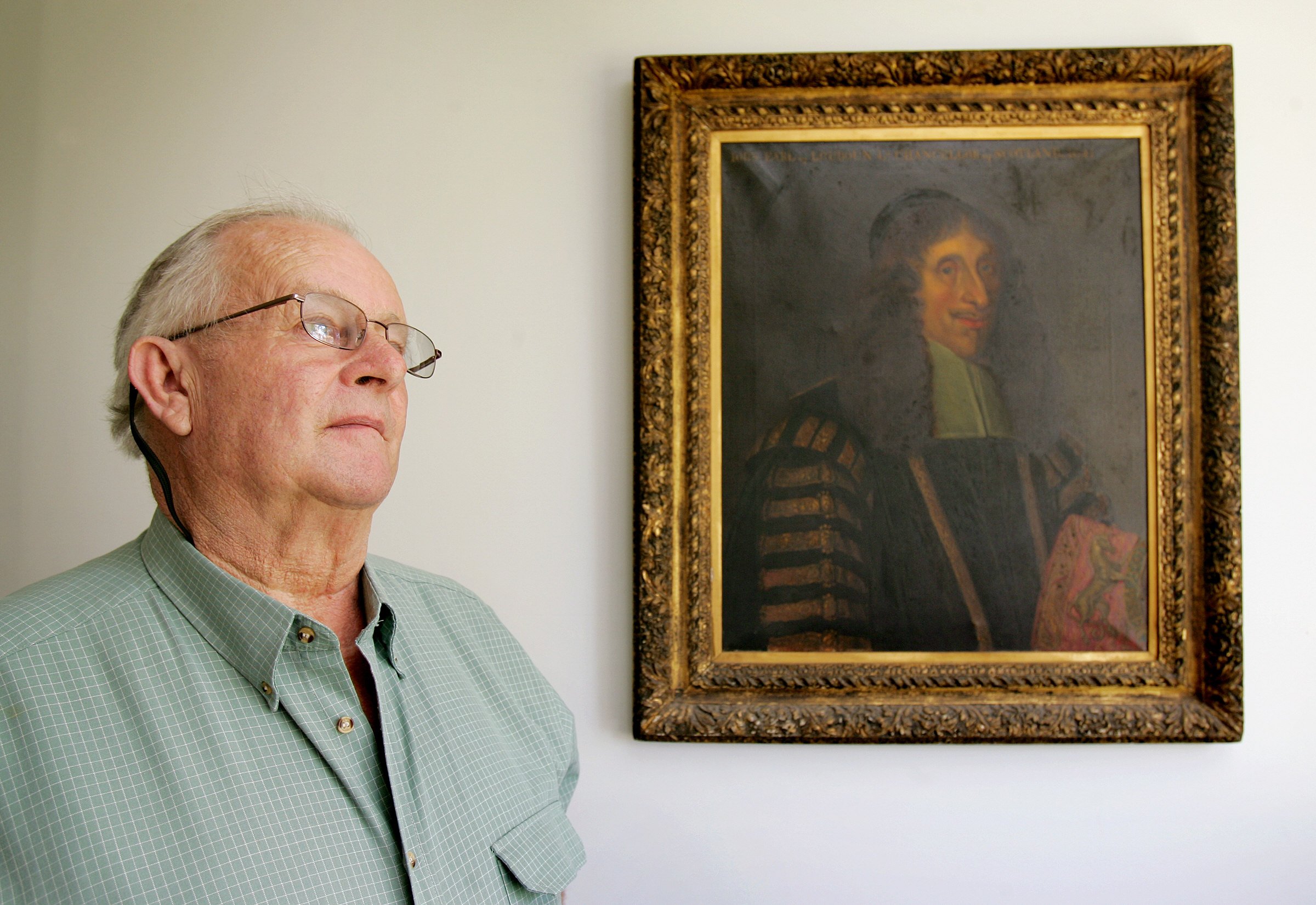 Michael Hastings posing in front of a portrait of a relative in his home on 02 October 2005 in Jerilderie, Australia. / Source: Getty Images
WHO IS THE KING OF ENGLAND
Though born and bred in Britain, Hastings was an Australian forklift driver. He was a real-life aristocrat, born the 14th Earl of Loudoun, and had relocated to Australia in search of adventure at only age seventeen.
Hastings was born as Michael Abney-Hastings in Sussex on July 22, 1942, and attended Ampleforth College in Yorkshire before moving Down Under.
He first made international headlines in 2004 when a Channel Four documentary team on "Britain's Real Monarch" conducted a thorough search into the monarchy and concluded his ancestors were cheated out of the crown in the 15th century.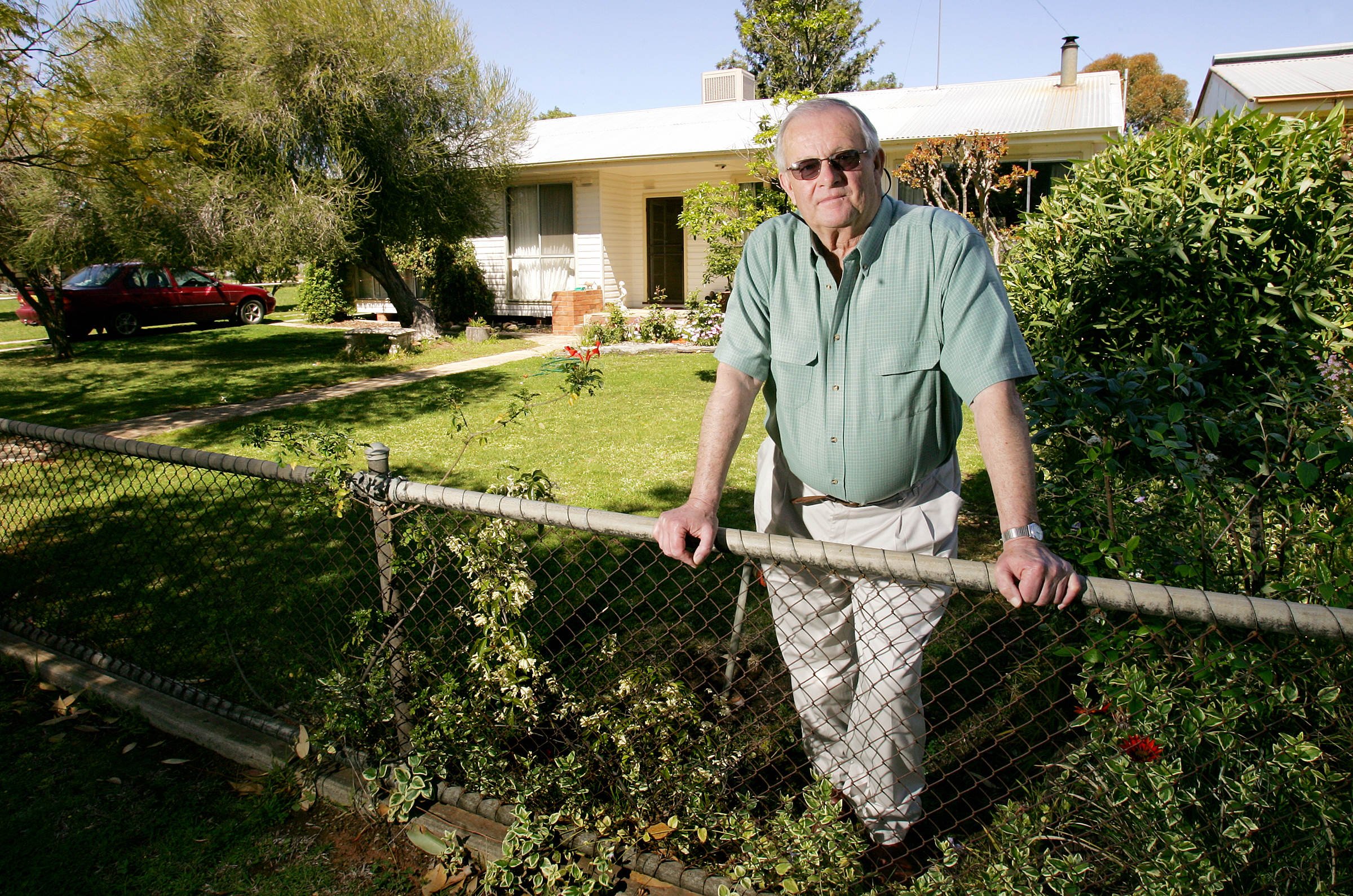 Michael Hastings photographed in front of his modest house situated in a small town called Jerilderie on 02 October 2005 in Australia. / Source: Getty Images
He was a descendent of England's House of York, whose dynastic struggle with the House of Lancaster became known as the Wars of the Roses, dramatized by Shakespeare. George was a direct ancestor to Hastings.
When Robinson found him, he lived a quiet life in the countryside with his family as a rice farmer. While he lived his life like an ordinary citizen, Queen Elizabeth II lived hers like royalty.
According to Robinson, Buckingham Palace plans her day minute by minute, including a piper who plays at 9:00 a.m. after the royal breakfast. The monarch spends her time going through the royal rituals, meeting with ambassadors and old celebrities.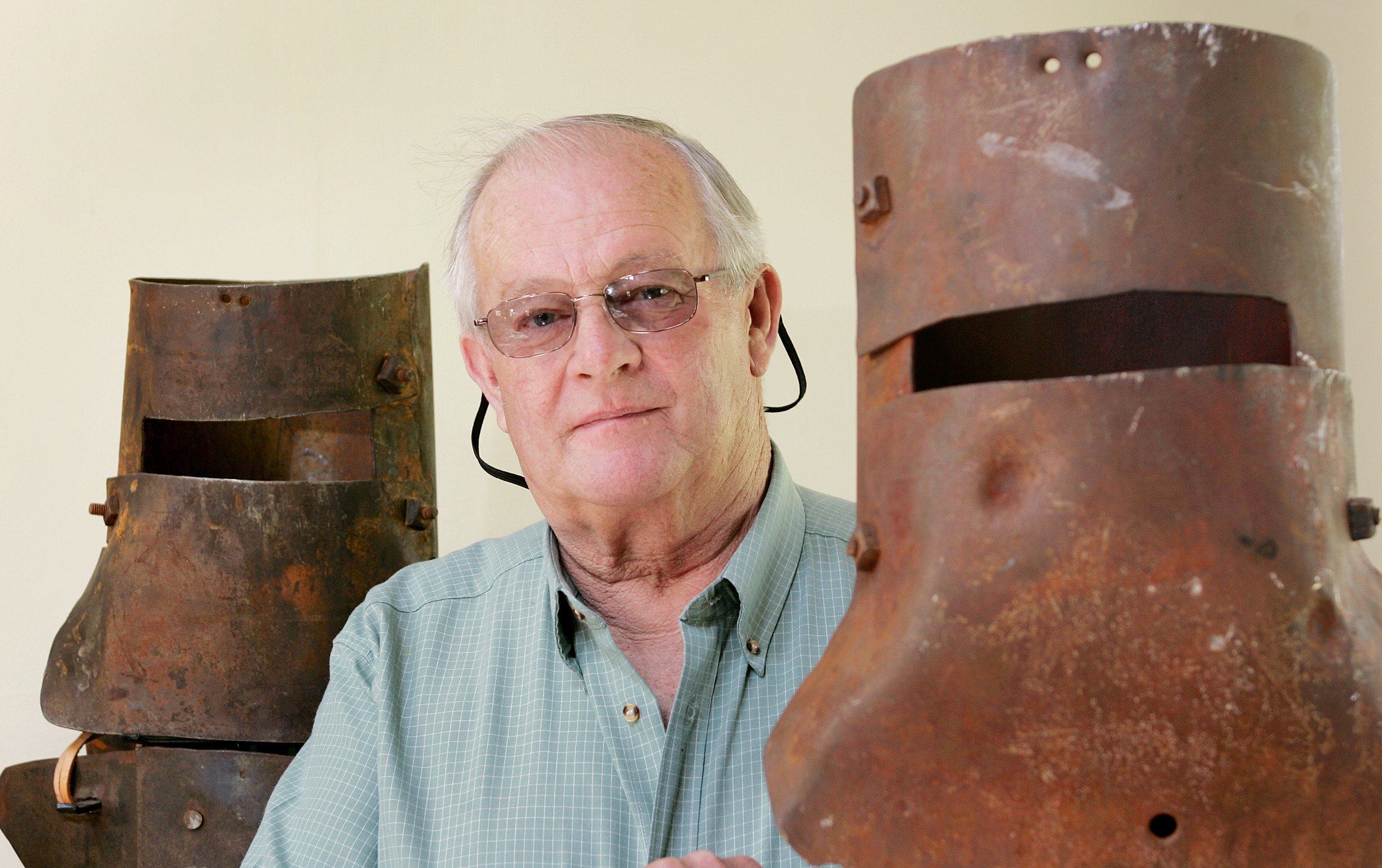 Mike Hastings pictured between the helmets of famous Australian outlaw Ned Kelly on 02 October 2005 in Jerilderie, Australia. / Source: Getty Images
Meanwhile, Hastings' regular day began at 7:30 a.m., and he used to leave home and set out on a half-hour drive to work. He worked at the Australian Rice Research Institute, where he and his co-workers were involved in an ongoing quest to find a sort of rice suitable for the arid landscape to feed Australia and Southeast Asia.
When Robinson asked Hastings how he felt about knowing that he was the rightful heir to the British throne, the royal said, "Bloody awful," as he chuckled right before saying, "Actually, no, I don't," while admitting that he was shocked.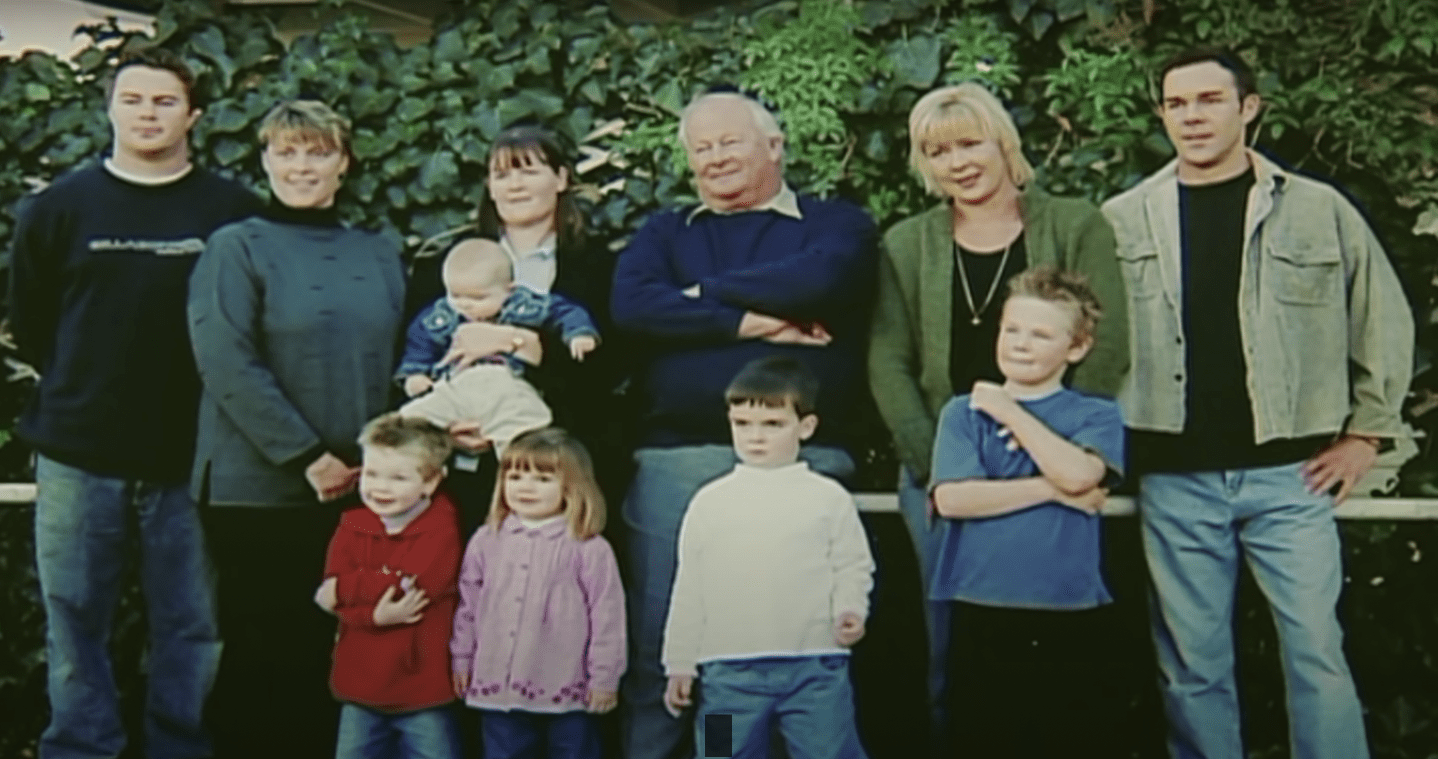 A screengrab of Michael Abney-Hastings with his family, (L-R) Son Marcus Abney-Hastings, daughters Lady Rebecca, Lady Amanda, Lady Lisa and another son, Simon Abney-Hastings, 15th Earl of Loudoun including his five grandchildren. / Source: YouTube.com/Timeline - World History Documentaries
When he first learned about the case, Hastings said it was pure rubbish, "Strewth!" he added. Robinson asked if he knew that he was an English Lord after explaining his titles how come he was still in Oz. Hastings replied:
"I love it over here. I came over here when I was 17, 1960, and I love it. I married here. I have five children, five grandchildren, and a wonderful life."
Hastings mentioned that the more he watched the documentary, the more he became convinced that the historians were correct, that he should claim his rightful place as the King of England.
Although he was amused to discover such a historical fact, the Briton had no intention of doing that because he was not a mad monarchist. He joked:
"I reckon I might send Lizzie (Queen Elizabeth II) a bill for back rent. The old girl's family have been living in my bloody castle for the last 500 years."
HOW HASTINGS' FAMILY REACTED TO THE NEWS
When Robinson delivered the staggering news, two of Hasting's daughters, Lady Rebecca and Lady Amanda, were present. While their father knew Robinson's research was not far-fetched, the ladies needed more convincing.
When Robinson told the princesses that he became King of England when his mother died, Lady Rebecca laughed off the idea while Lady Amanda said, "Yeah, right," and explained that it did not mean that they were of true royalty.
Their father sadly died on June 20, 2012, at age 69, in the small New South Wales town called Jerilderie, Australia. Hastings is survived by his three daughters and two sons. His eldest son, Simon Abney-Hastings, Lord Mauchline, born in 1974, inherits the Loudoun titles.
Please fill in your e-mail so we can share with you our top stories!
news.AmoMama.com does not support or promote any kind of violence, self-harm, or abusive behavior. We raise awareness about these issues to help potential victims seek professional counseling and prevent anyone from getting hurt. news.AmoMama.com speaks out against the above mentioned and news.AmoMama.com advocates for a healthy discussion about the instances of violence, abuse, sexual misconduct, animal cruelty, abuse etc. that benefits the victims. We also encourage everyone to report any crime incident they witness as soon as possible.