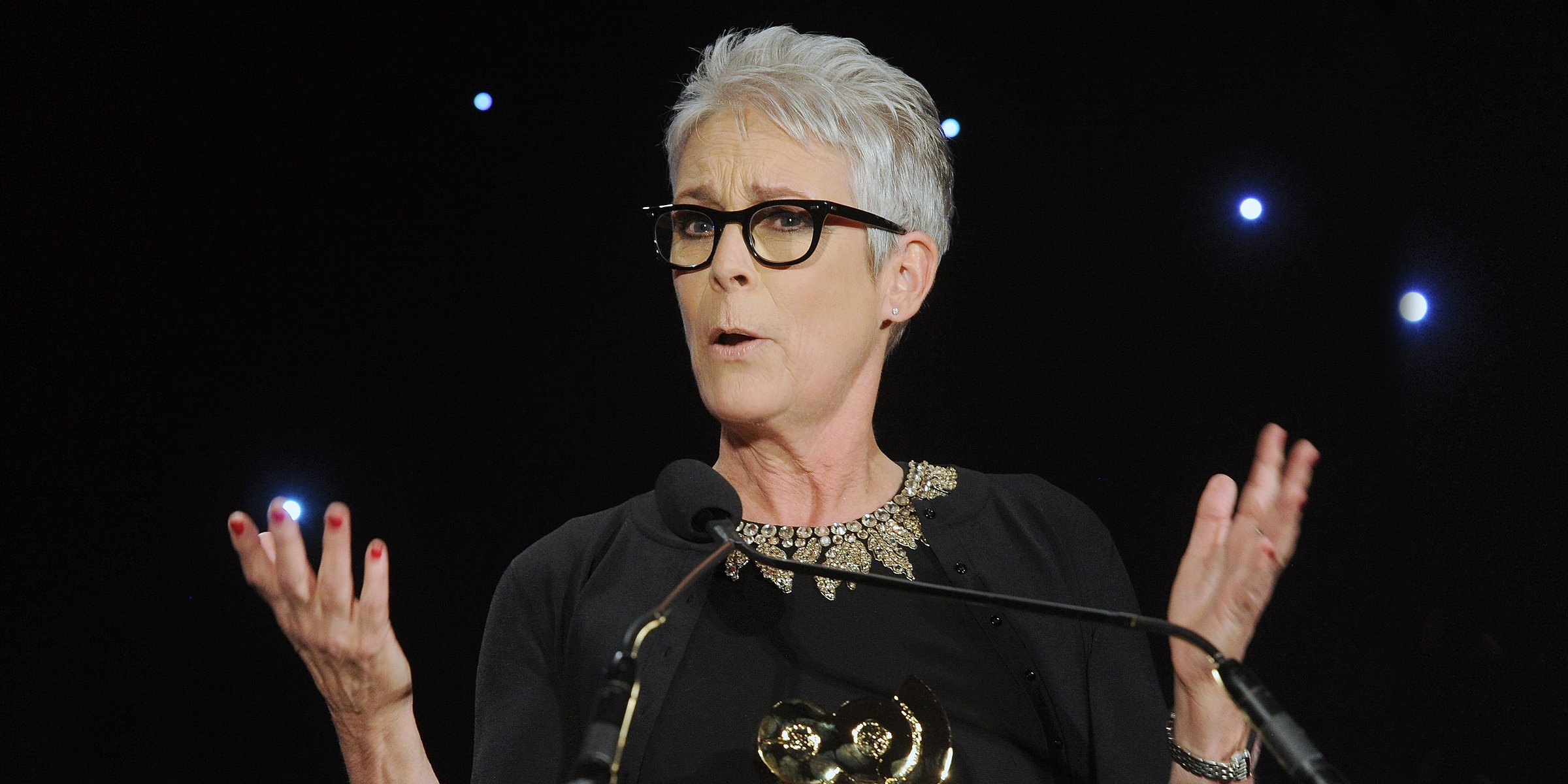 Getty Images
Jamie Lee Curtis Dedicated Her Life to Adopted Kids Yet Had No 'Inkling' That Her Daughter Was Trans
American Actress Jamie Lee Curtis and her husband adopted two children very early on in their marriage. Curtis dropped her career to take care of her kids, but still, she missed all the signs indicating her youngest child was transgender.
In 1984, Jamie Lee Curtis got married to her husband Christopher Guest, best known as one of the band members in This Is Spinal Tap. Unfortunately, soon after their marriage, the couple realized they would never be able to birth a child due to infertility issues.
In the books written by Curtis titled "Tell Me Again About the Night I was Born" and "Let Children Who Joined Their Families Through Adoption Know That Their Own Birth Stories Were Exciting Too," the veteran actress detailed their struggles in trying to conceive.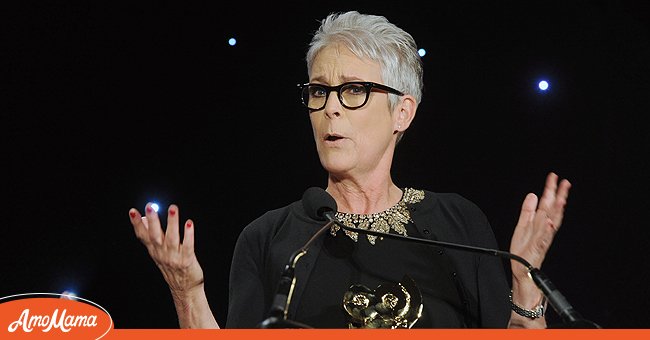 Jamie Lee Curtis at an event | Source: Getty Images
Left with no other option Curtis and her husband turned to adoption when it became the only way for them to have a family.
In 1986, they became parents for the first time when they welcomed their daughter, Annie. However, it took them ten years before they adopted their second child Ruby in 1996.
Motherhood changed everything for Curtis, and it even inspired her to write her first book titled "Tell Me Again About The Night I was Born" in 1996.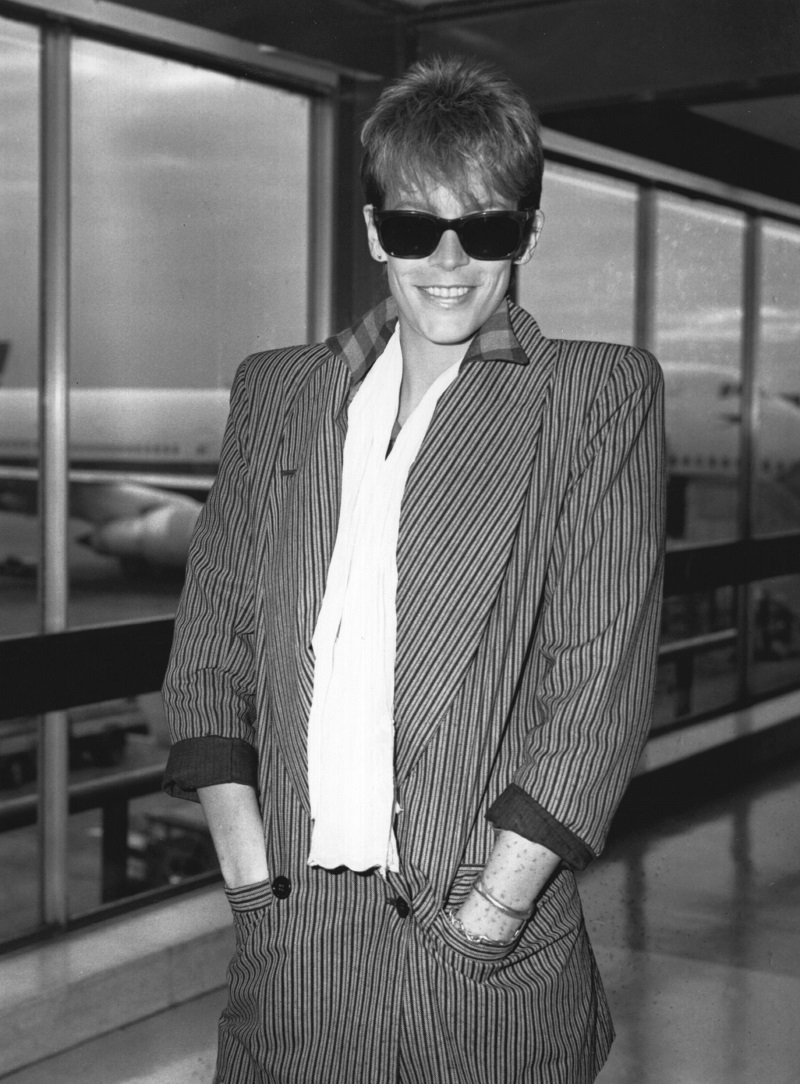 Jamie Lee Curtis circa 1990 | Source: Getty Images
Curtis considers adoption a sacred exchange that she does not take lightly, and the actress explained she would dedicate her life to any child she adopts.
With this mindset, she handled her daughter, Annie, whom she and her husband actor and director Christopher Guest adopted in 1986, during the early stages of their marriage.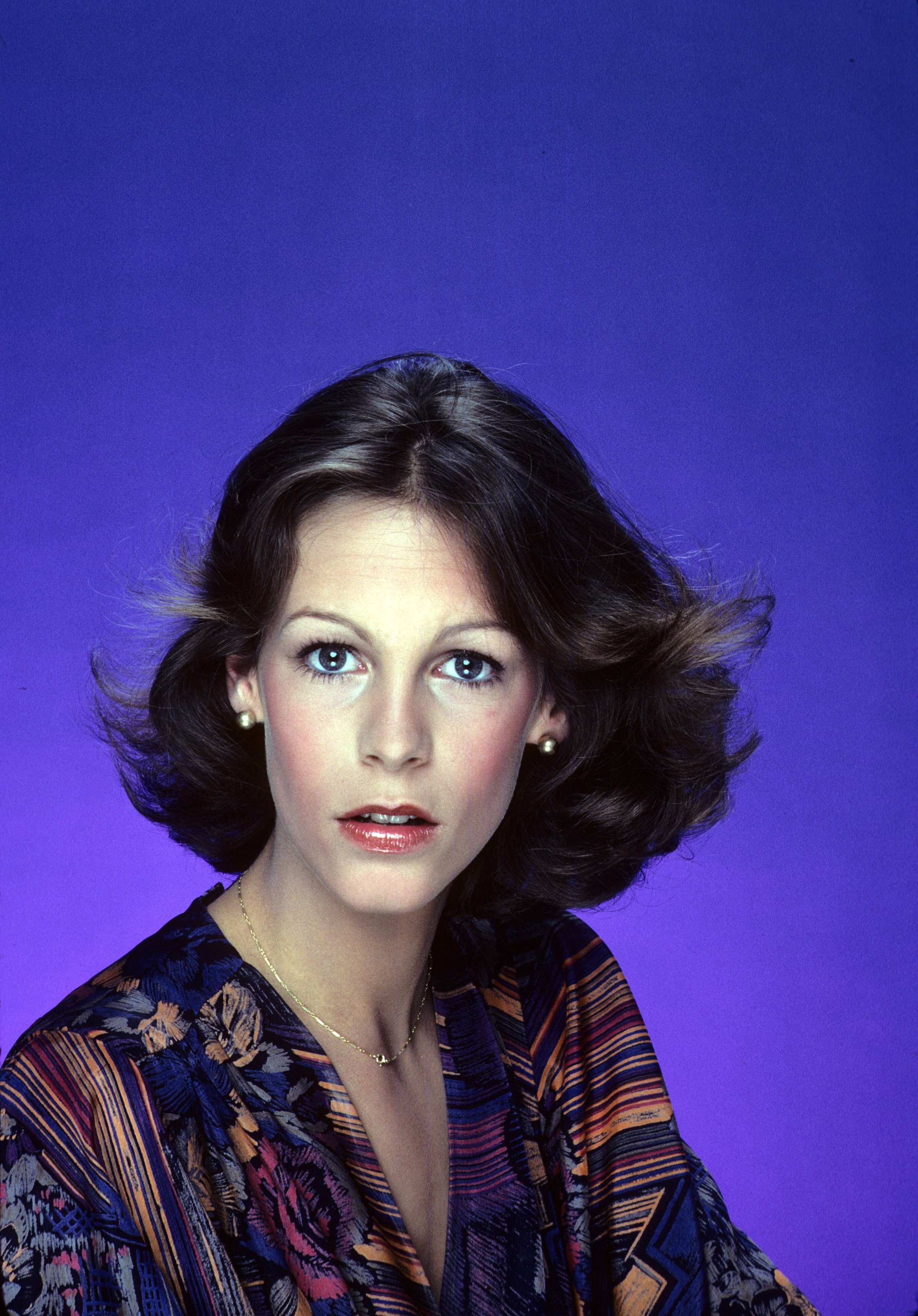 Jamie Lee Curtis on May 11, 1977 | Source: Getty Images
Adopting Annie inspired Curtis to write a book about the aspects of motherhood and the actress declared that the existence of her daughter was the most profound event of her life.
The veteran star would rather stay home and spend time with her family than be on movie sets pursuing her acting career. She and Guest became parents for the second time in 1996 when they adopted Ruby.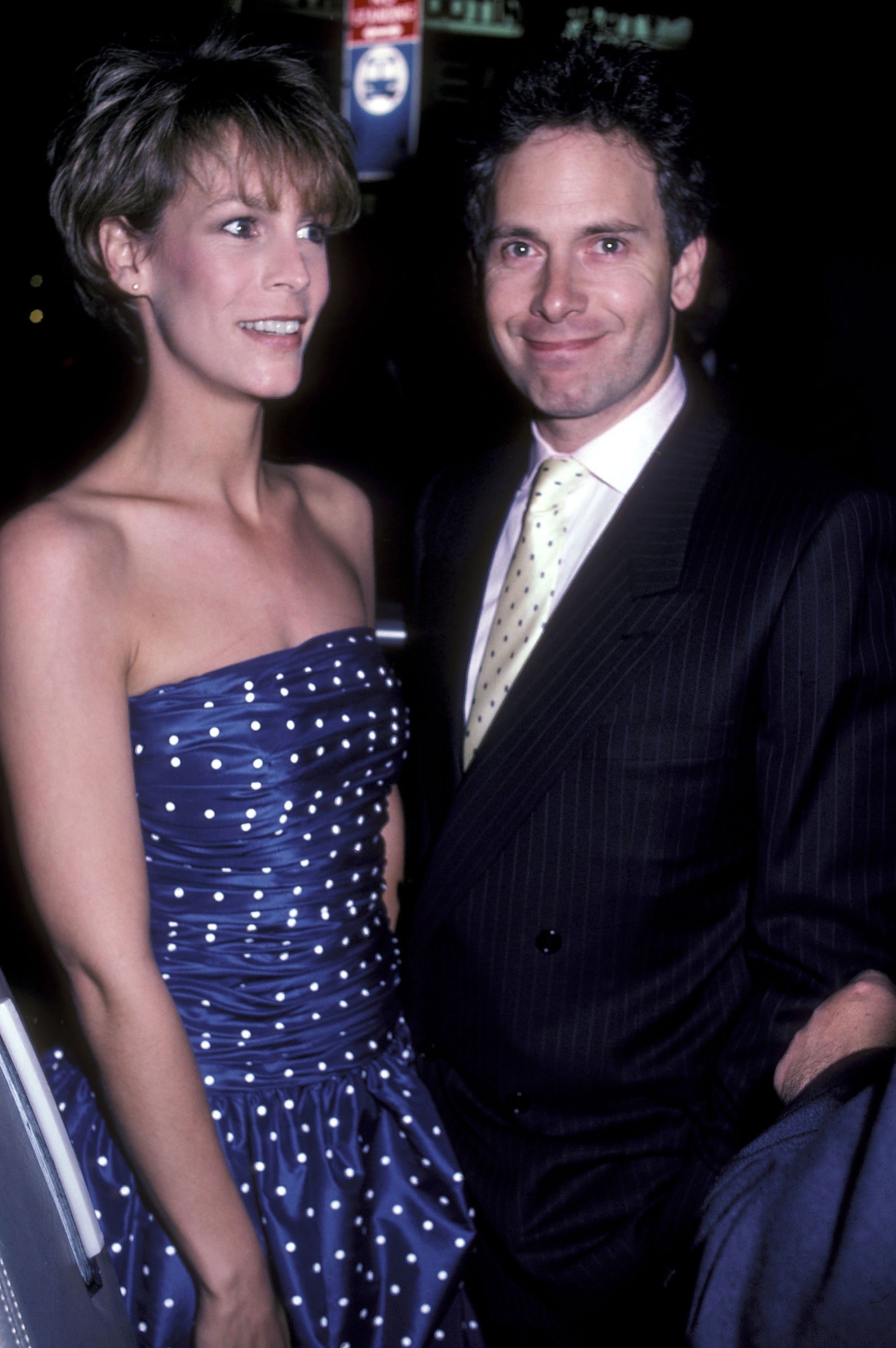 Actress Jamie Lee Curtis and actor/writer Christopher Guest attend the "Perfect" New York City Premiere on May 29, 1985 | Source: Getty Images
Curtis revealed that her life is so filled that accepting an acting gig would mean she had designated her kids to be raised by someone else. In addition to acting, Curtis also writes children's books and works as a photographer.
She explained that being a mother changed significant aspects of her life. When Curtis started her acting career, she had no plans of being a mother and made choices based on her life and career.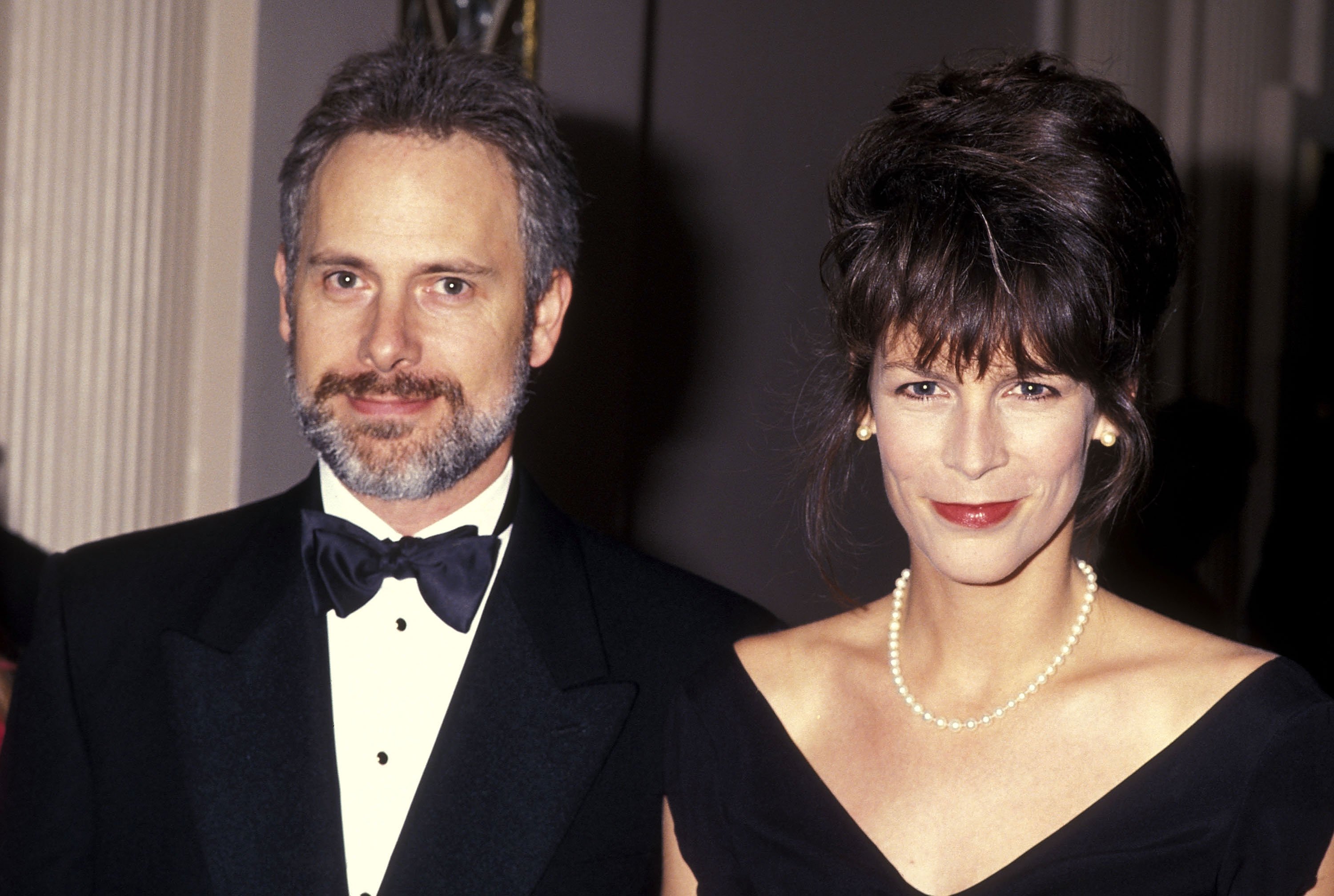 Actor/Writer Christopher Guest and actress Jamie Lee Curtis attend People for the American Way's Sixth Annual "Spirit of Liberty" Award Dinner on November 18, 1990 | Source: Getty Images
Now that her kids are in the picture, the mother of two made every decision with her children in mind, which also impacts the type of roles she portrayed in movies.
ACCEPTING HER SECOND CHILD'S GENDER CHANGE
In 2020 Curtis and Guest's second child Ruby sat her parent down and told them she wanted to come out as transgender.
The moment was tough on Curtis, her husband, and Ruby, who explained she felt terrified to tell her parents the secret about herself that they were not aware of.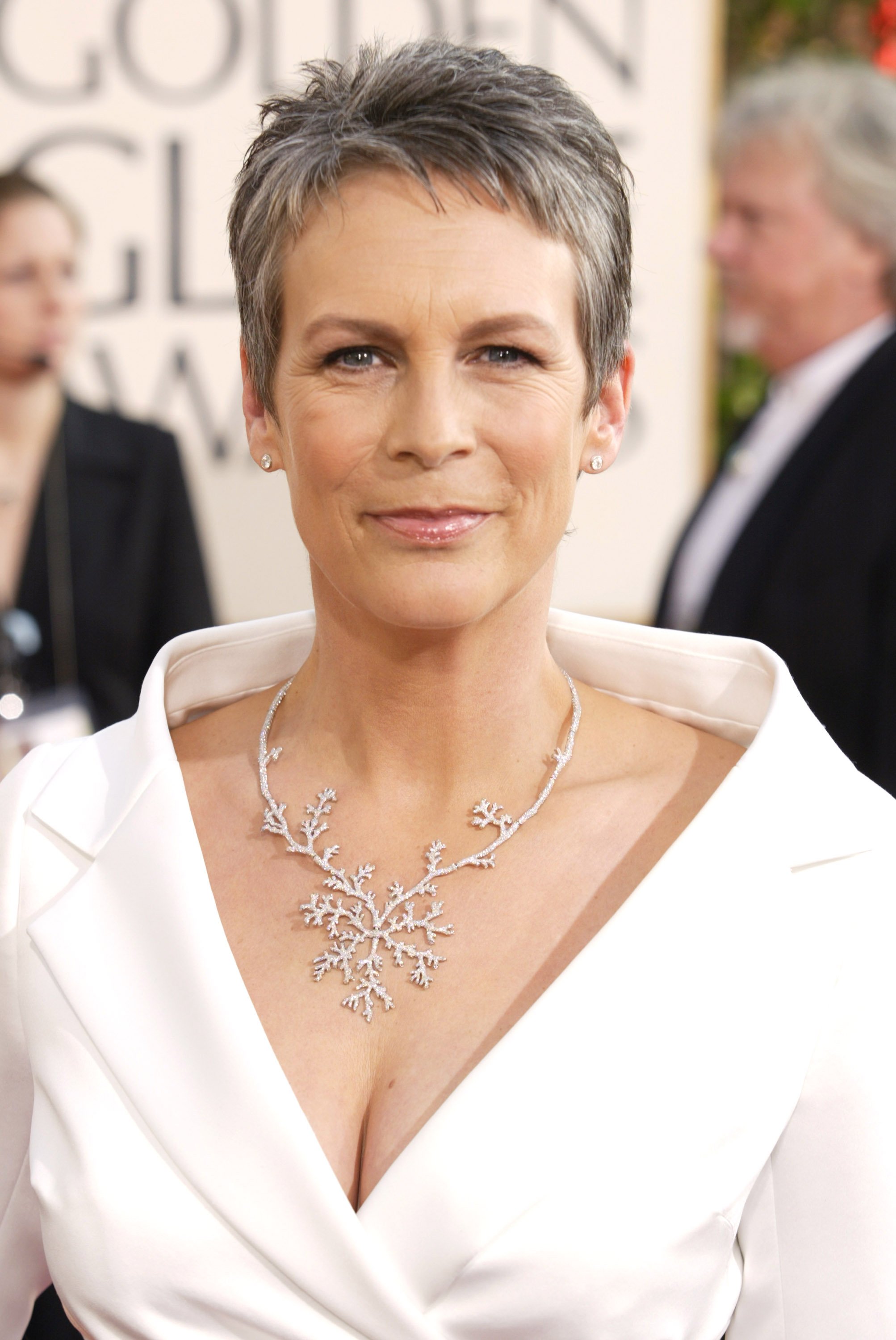 Jamie Lee Curtis during The 61st Annual Golden Globe Awards | Source: Getty Images
Even though the situation was so intimidating she had to leave, Ruby texted her mother later and was not worried because they had accepted her all her life.
Speaking to People after Ruby came out as a transgender person, a tearful Curtis explained she was ready to listen. Also, accepting her gender change was like speaking a new language because she has had to learn new terminologies and words.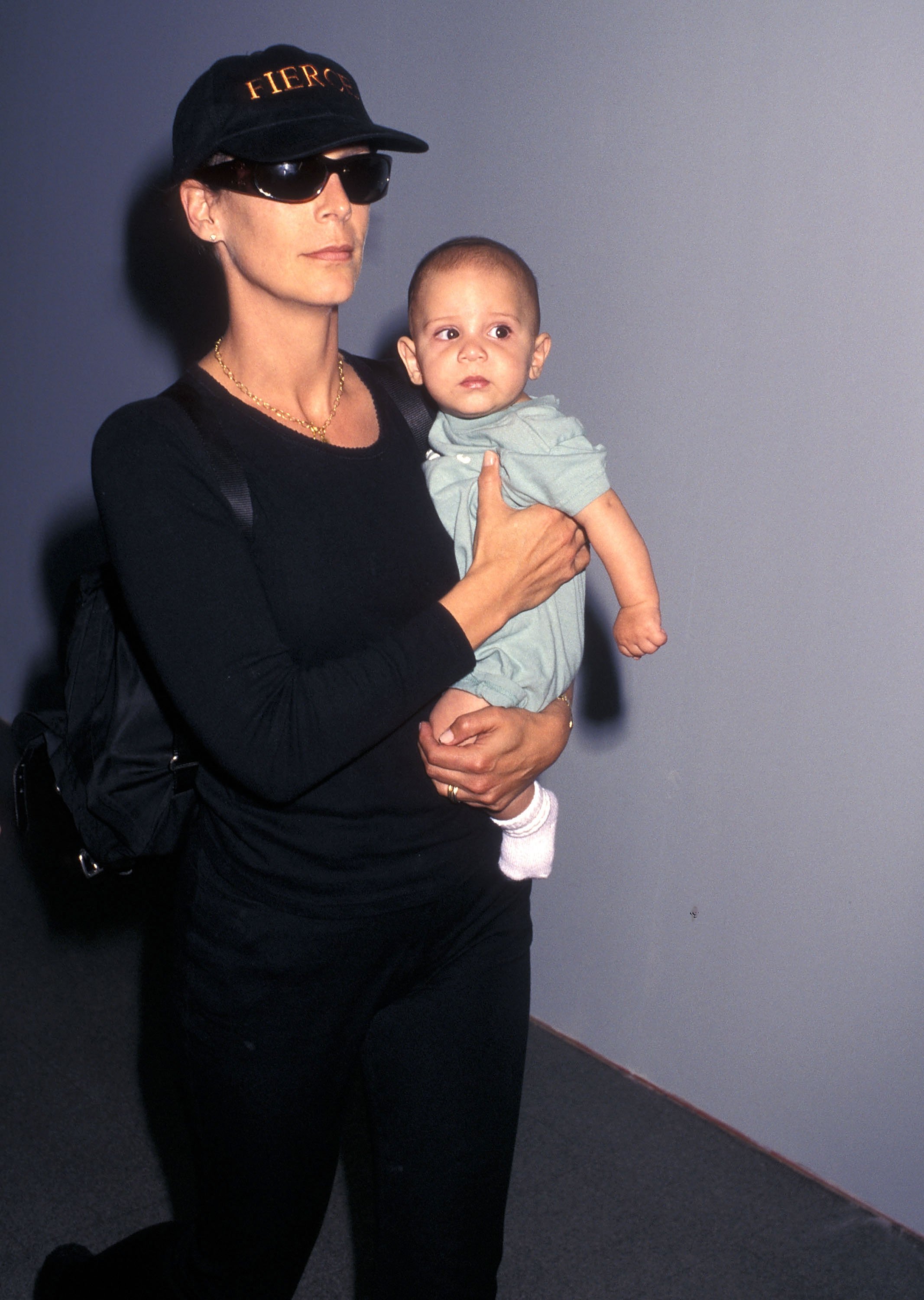 Actress Jamie Lee Curtis and son Thomas Guest arrive from New York City on September 10, 1996 | Source: Getty Images
The veteran actress explained she did not know much about the transgender community and would probably make mistakes when talking about them. She was, however, hoping to avoid making lethal mistakes.
The mother of two nonetheless had learned a thing or two about how to avoid making mistakes when speaking to the members of the community.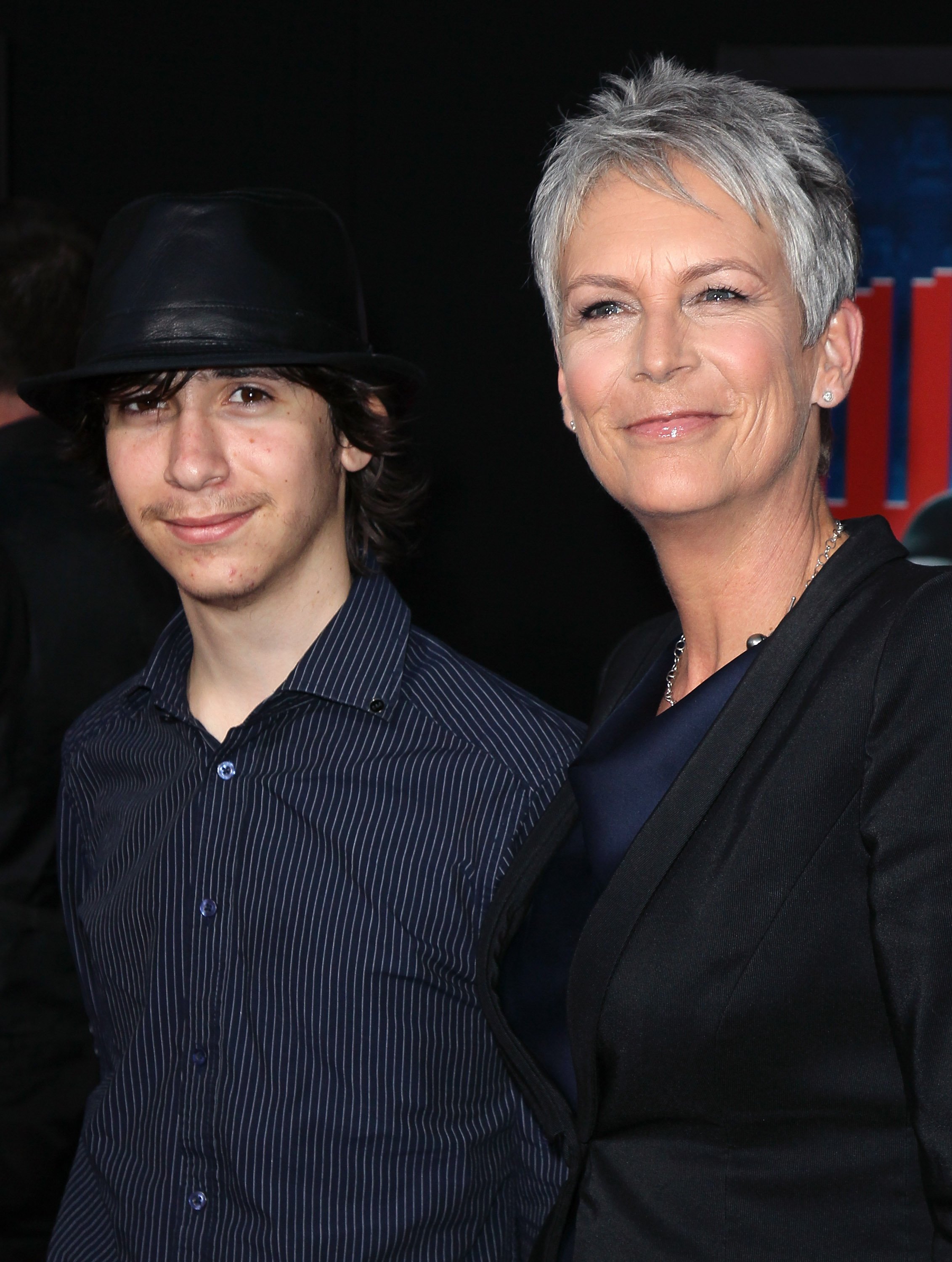 Actress Jamie Lee Curtis (R) and son Tom attend the premiere of Walt Disney Animation Studios' "Wreck-It Ralph" at the El Capitan Theatre on October 29, 2012 | Source: Getty Images
Curtis had learned to slow her speech down and be mindful of what she would say. Still, she made a few mistakes but was improving. Curtis said:
"But if one person reads this sees a picture of Ruby and me and says, 'I feel free to say this is who I am,' then it's worth it."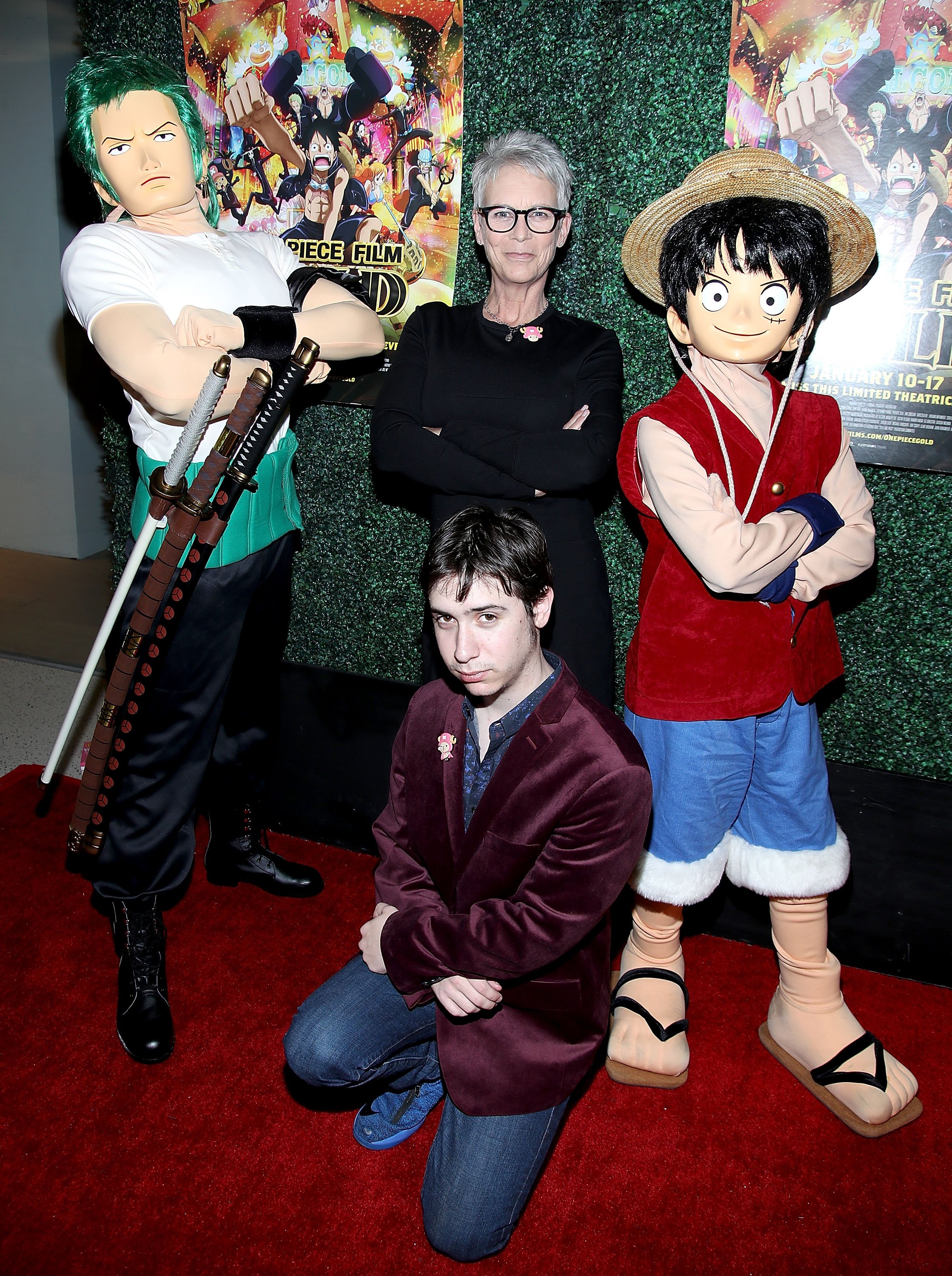 Jamie Lee Curtis (C) and son Thomas Guest attend Funimation Films Presents 'One Piece Film: Gold' Theatrical Premiere on January 5, 2017 | Source: Getty Images
Growing up, the actress observed Ruby playing with female avatars in games. Also, she knew Ruby once had a boyfriend and used the word bi, but Curtis was unaware of her child's gender identity. She
"But when you ask, 'Did you have an inkling that Ruby was trans?' I would say no."
The mother of two has also learned to reject the old belief that gender is fixed due to her younger child's gender declaration. Curtis revealed that she and her husband have watched their son become their daughter and how Ruby would be getting married to her fiancé in a wedding she would conduct.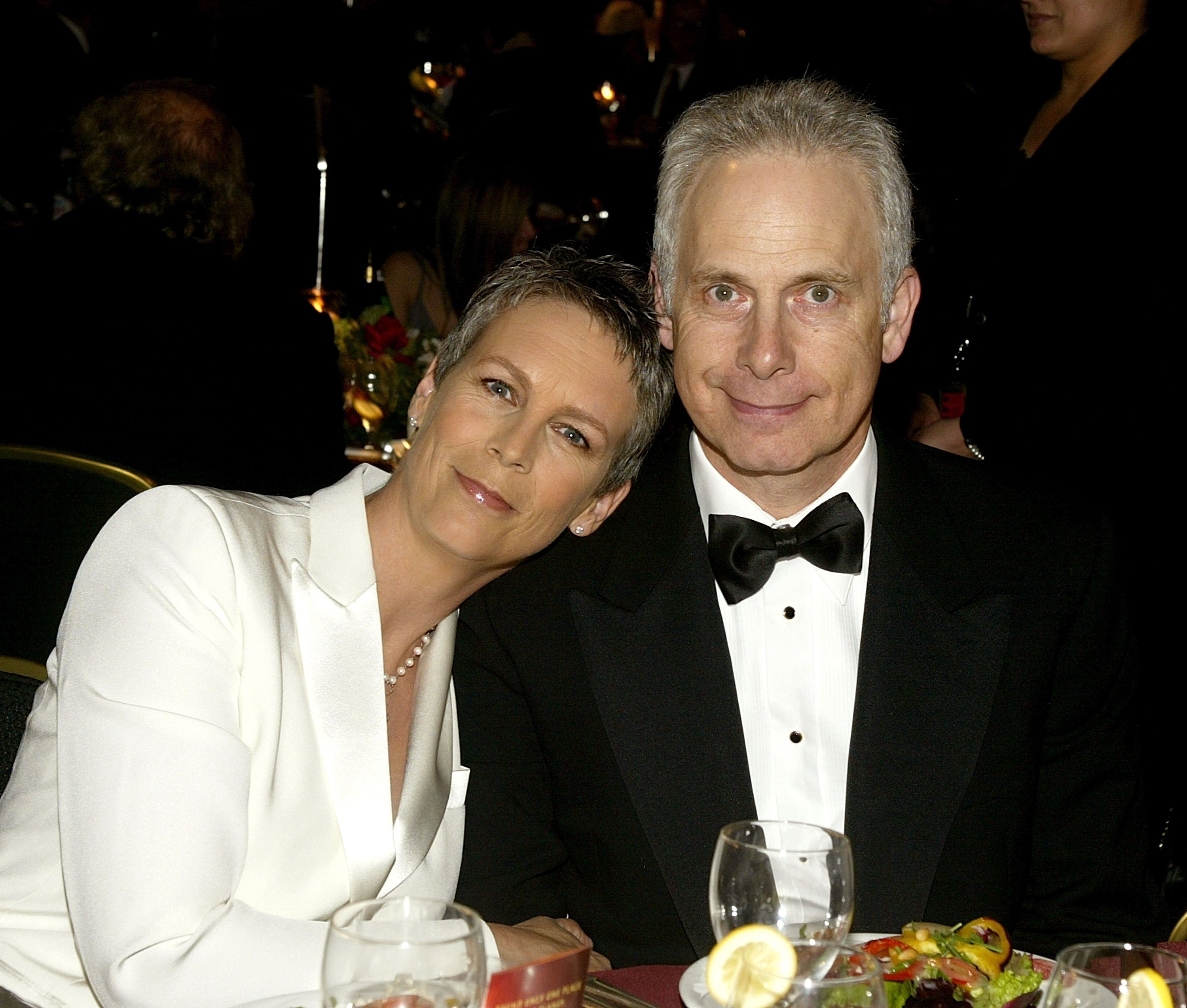 Actress Jamie Lee Curtis (L) and her husband Christopher Guest attend the 6th Annual Costume Guild Awards reception at the Beverly Hilton Hotel February 21, 2004 | Source: Getty Images
Ruby, aged 25, worked as a computer gaming editor while her older sister Annie, 34, worked as a dance instructor and was married to her husband, Jason Wolf.
Curtis has had no grandchildren from both her kids yet hoped they would give her grandkids as soon as possible.
During an appearance on Jimmy Kimmel Live, as reported by People, Curtis divulged she would be sporting the costume of "World of Warcraft" character Jaina Proudmoore for her daughter Ruby's upcoming "cosplay wedding."
The veteran actress disclosed she got the costume on Etsy, and even though the shipment had been delayed due to the seller being in Russia, she hoped the apparel would arrive before the wedding in May 2022.
The mother of two explained everyone at the wedding would be donning costumes, and she would officiate the wedding in her outfit as well.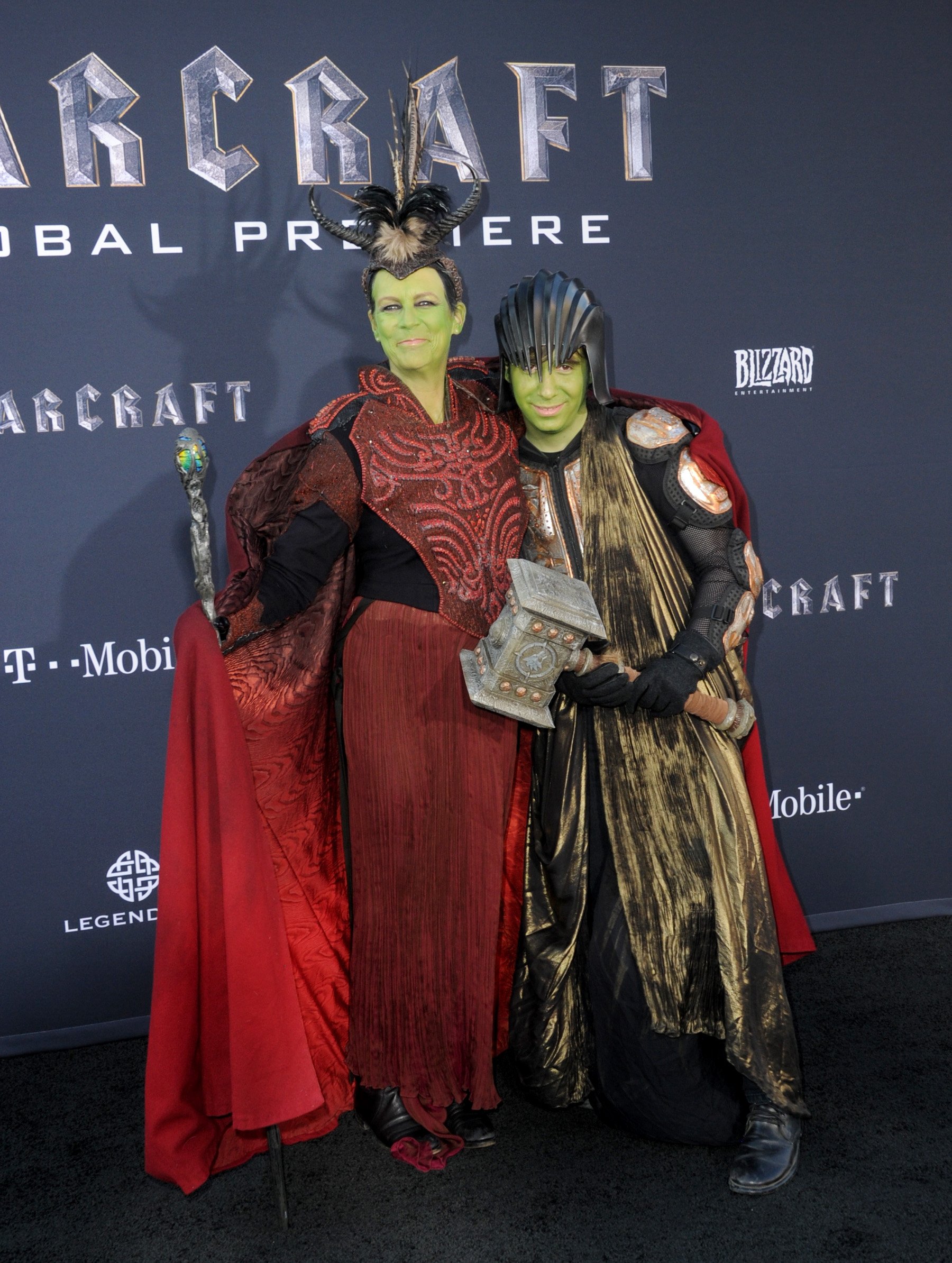 Actress Jamie Lee Curtis and son Thomas Guest arrive for the Premiere Of Universal Pictures' "Warcraft" held at TCL Chinese Theatre IMAX on June 6, 2016 | Source: Getty Images
She explained the wedding venue would be conducted in the family's home backyard, which was the exact spot their eldest daughter Annie exchanged marital vows with her husband.
Curtis explained that both her kids getting married in her backyard made her feel so emotional and joked that even though it makes the wedding cost cheaper, it also made their union more meaningful.
Please fill in your e-mail so we can share with you our top stories!