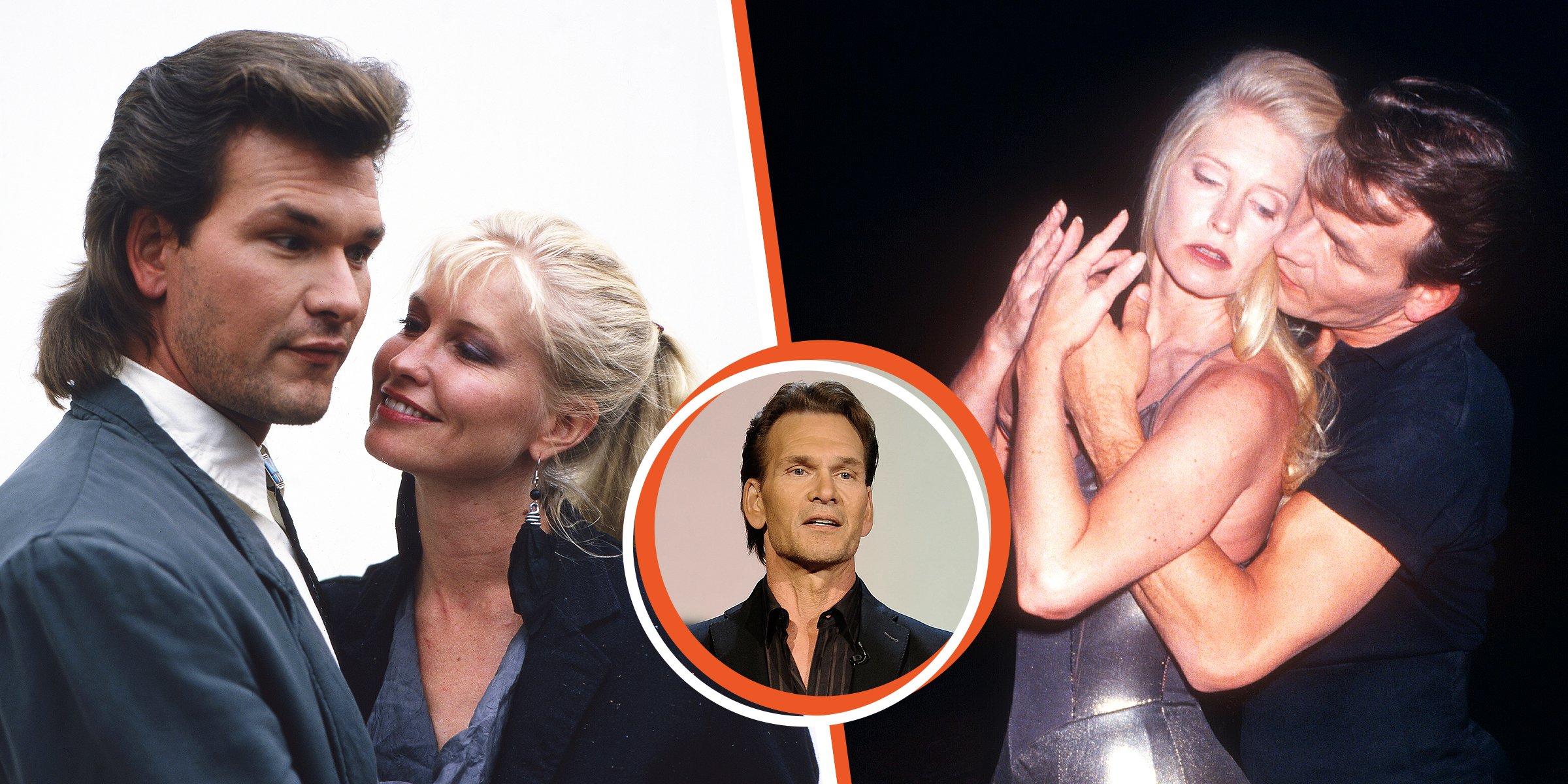 Getty Images
Patrick Swayze's Wife Stayed by His Side & Held His Hand until His Death – She Still Feels His 'Presence'
Hollywood icon Patrick Swayze was married to his heartthrob Lisa Niemi for more than three decades, and even after his death, the couple retained a close bond.
Patrick Swayze loved dancing as a teenager, and it was this passion that led to meeting his future wife, Lisa Niemi, as a teenager. The duo met at Swayze's mother's ballet school in Houston. Niemi was 14 at the time, while Swayze was 18.
Swayze recalled having an instant connection with Niemi. The young actor felt she was the smartest girl he had met and couldn't take his eyes off her.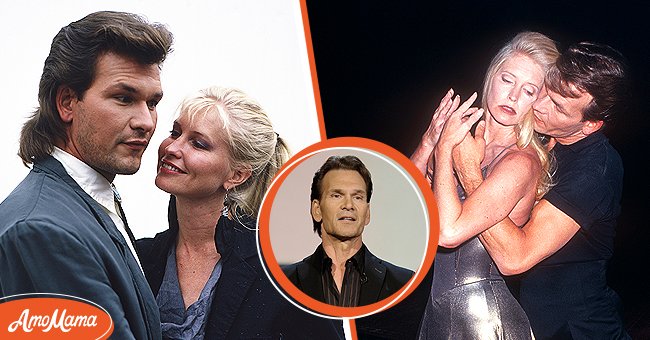 [Left] Patrick Swayze poses for some portrait shots with his wife Lisa Niemi, circa 1980s; [Middle] A portrait of Patrick Swayze; [Right] Patrick Swayze (1952-2009) dances with his wife Lisa Niemi during the 1994 World Music Awards | Source: Getty Images
Niemi was also smitten by the younger Swayze after they met. She noted in a piece she wrote for the Daily Mail,
"Patrick was tanned, buff, had a dazzling smile and a reputation as a Casanova."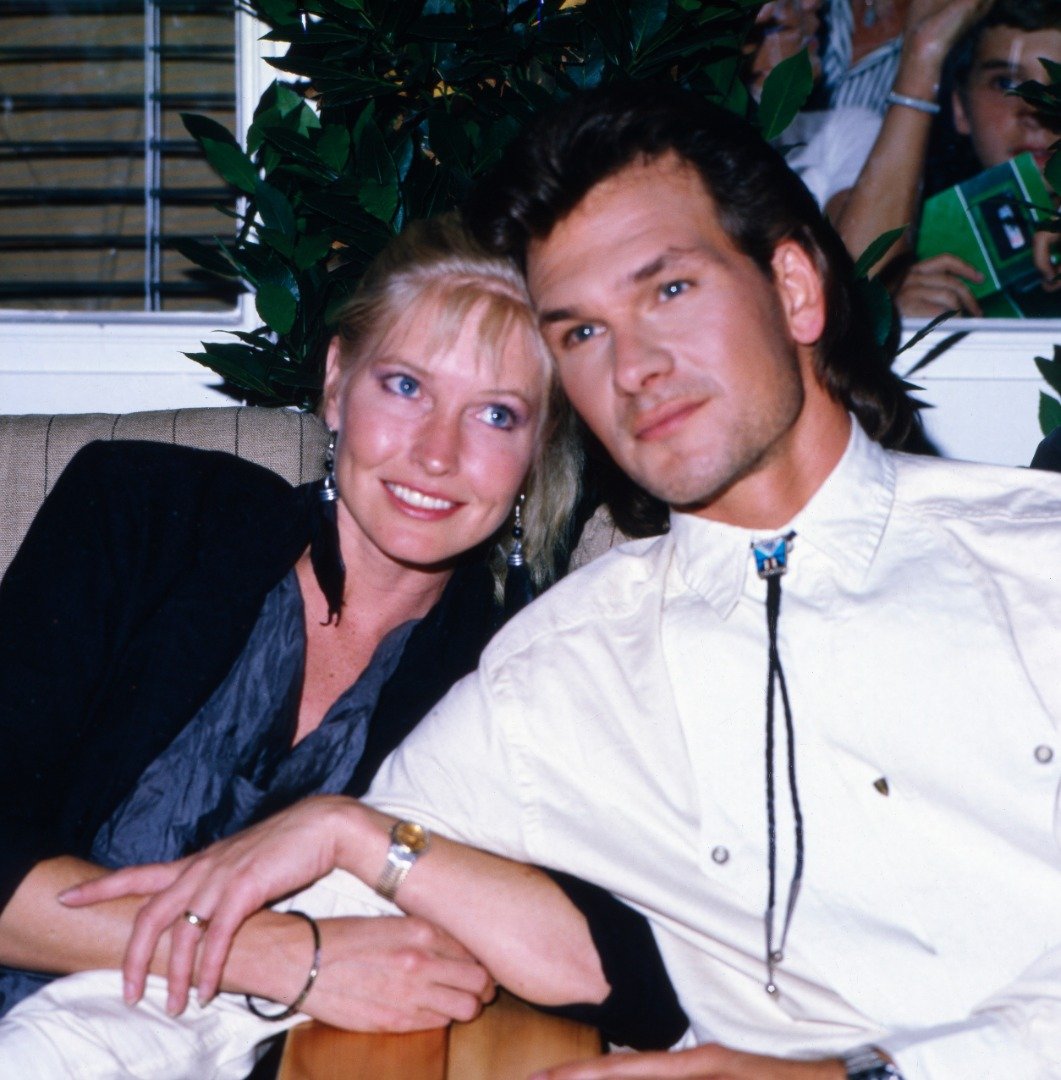 The American actor, singer and dancer Patrick Swayze poses for some portrait shots with his wife Lisa Niemi, circa 1980s. | Source: Getty Images
Five years after meeting, the couple remained casual friends and moved in together in a New York apartment while they hoped to pursue a career in acting. The dancers soon realized they had similar interests, and Swayze surprisingly proposed marriage to Niemi. They tied the knot in 1975.
PATRICK SWAYZE'S STRUGGLES
Swayze always dreamed of being an award-winning dancer, but these dreams were crushed by a horrific knee injury that made it impossible for him to perform some dance routines.
His father's death doubled Swayze's pain. The actor had shared a close bond with his dad, and his death threw him into depression. He began drinking to curb his emotional pain.
The actor once talked about his drinking problems after he bought a case of his father's favorite beer, Budweiser. Although he did not find it pleasurable initially, he soon loved it and struggled to break out of his drinking habit.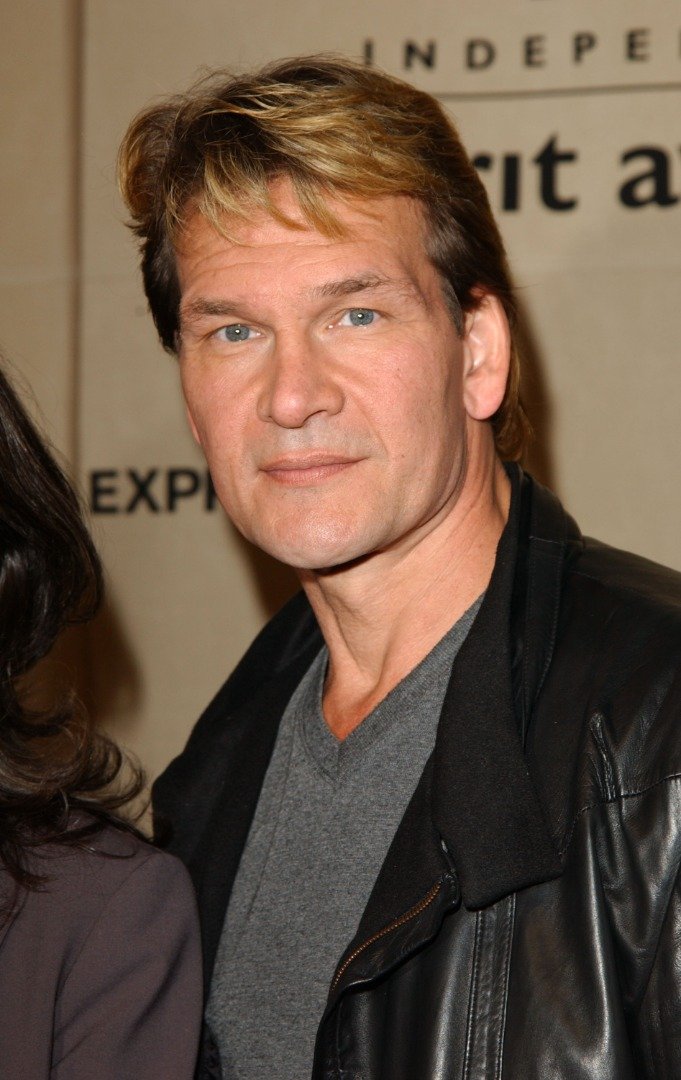 Actor Patrick Swayze poses backstage during the 2003 IFP Independent Spirit Awards on March 22, 2003 | Source: Getty Images
Swayze also battled with being a sex image symbol and wanted to be taken seriously as an actor. Unfortunately, his tragedy worsened in 1994 after his sister committed suicide. Three years later, Swayze suffered an accident that almost cost him his legs. He fell from a horse and broke both his legs.
Swayze's tragedies caused him to rely on alcohol for the next decade after his father's death. Sources claim that the late actor would drink heavily and pass out during filming and would have to be woken up to continue his part.
His drinking problems also came in between his relationship with Niemi. The couple separated temporarily, with Niemi stating that she could not bear seeing him destroy himself.
PATRICK WAS HEARTBROKEN BY HIS DIAGNOSIS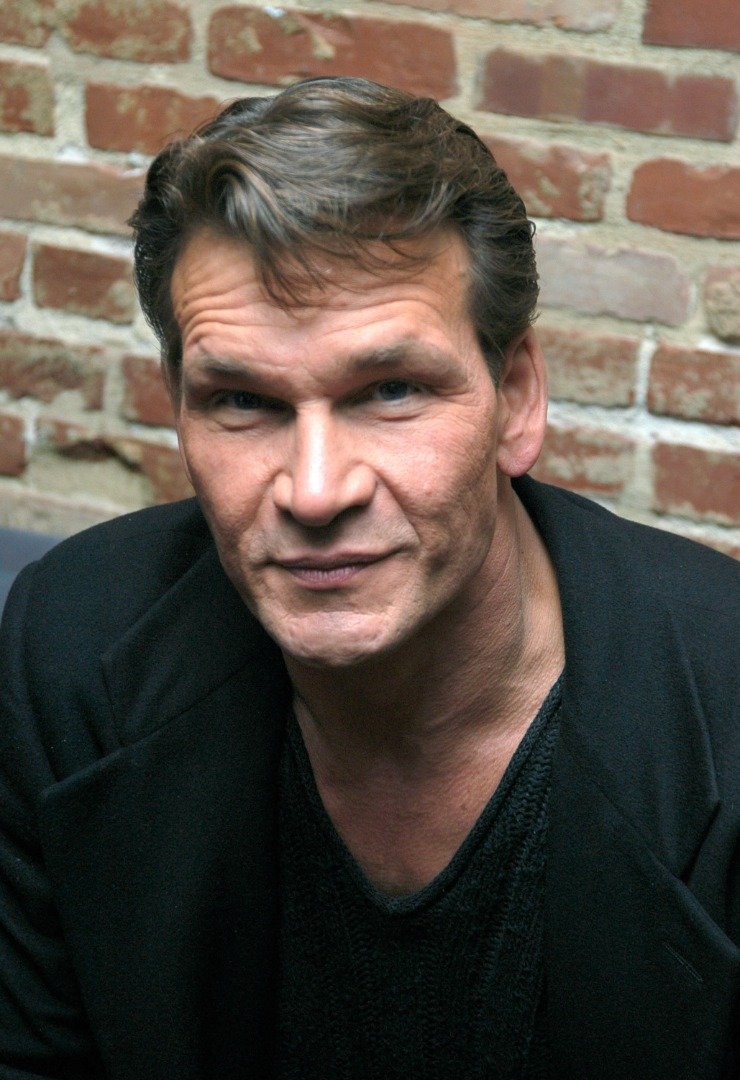 Patrick Swayze during Opening Night of "Chicago - The Musical" Starring Patrick Swayze - After Party at Cinespace | Source: Getty Images
In January 2008, Patrick Swayze received a big shock when his doctors informed him that he had stage-4 pancreatic cancer.
Niemi recalled the difficulty of telling Swayze of his diagnosis. He was alarmed after hearing the news, and the doctors took several days to conduct further tests before informing him that there was no cure.
She said Swayze courageously asked how much longer he had. The doctors proposed that he had a few weeks or a couple of months before the disease got the best of his body.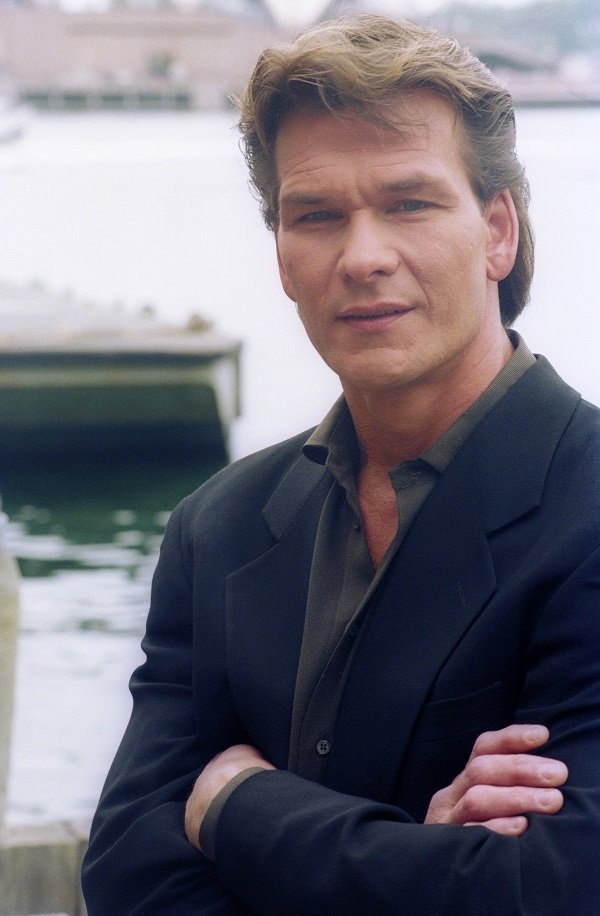 Patrick Swayze in Sydney, Australia on January 29, 1996 | Source: Getty Images
Niemi wrote about Swayze's reaction, "Later that first day, Patrick turned to me and sighed ruefully. 'You know, whenever I heard that someone had pancreatic cancer, my first reaction was, "Well, he's outta here."
Swayze's only hope was for a cure to be found, but none was forthcoming; his battle with cancer left him in constant pain, and he became a shadow of his former self. However, he tried to retain his burst of energy.
During an interview with Barbara Walters, Swayze reportedly said he was going through hell and admitted to being scared and angry over why he had to go through such suffering.
PATRICK SWAYZE'S FINAL HAPPY DAYS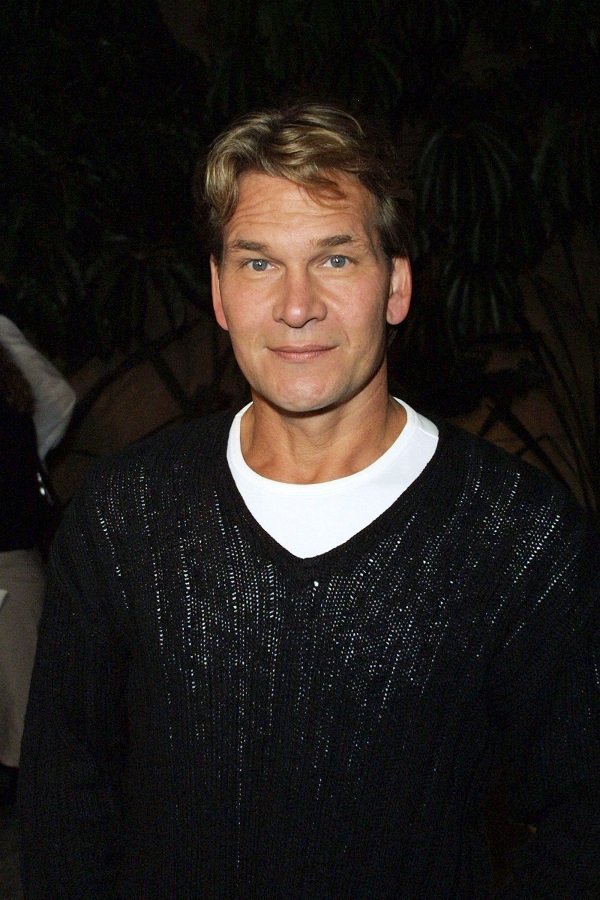 Patrick Swayze at the Egyptian Theatre October 22, 2001 | Source: Getty Images
Despite his illness, Swayze decided to enjoy his life. He took on a role in the documentary, "The Beast," and as Niemi recalled, things began to look good for the actor, who seemed happy.
Swayze had begun chemotherapy to control the spread of cancer even though it was not a cure. Doctors later confirmed that the cancer had not spread further to other parts of his organs.
Niemi said Swayze returned to fully living his life and recalled a happy moment after they were soaked by the rain during a time out. The actor looked happy in the little adventurous moment.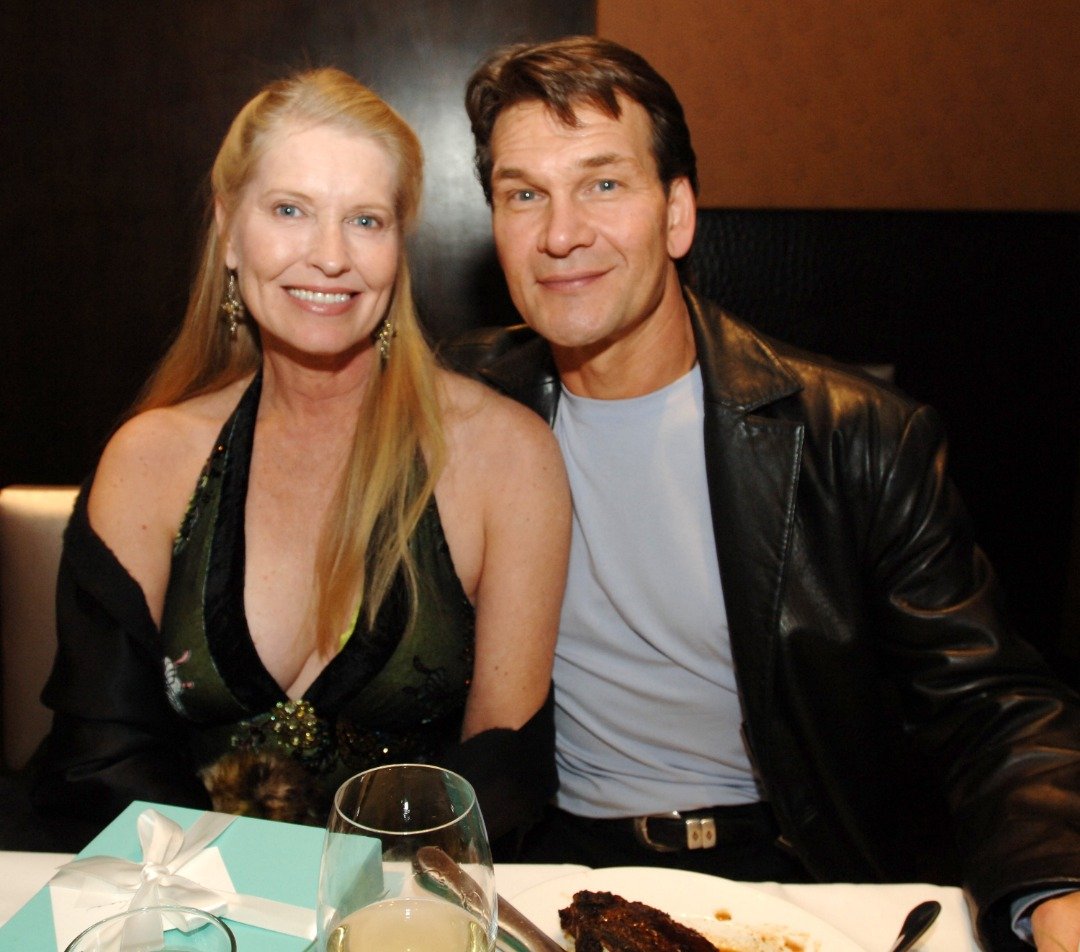 Lisa Niemi and Patrick Swayze at the "One Last Dance" Las Vegas movie premiere | Source: Getty Images
Niemi wrote, "When we were into the month of September, he turned to me with hope in his eyes, saying: 'I've been feeling so good ... I almost feel normal."
Swayze remained committed to a tight acting schedule and barely missed a day of work. The actor refused to let cancer rob him of a happy time with his family, but it forced him to think more about the afterlife.
The Golden Globe-nominated actor claimed that he talked to his father, who had passed away decades earlier, and believed that he had a lot of guardian warriors rooting for him.
SWAYZE WAS HEARTBROKEN BY THE MISCARRIAGE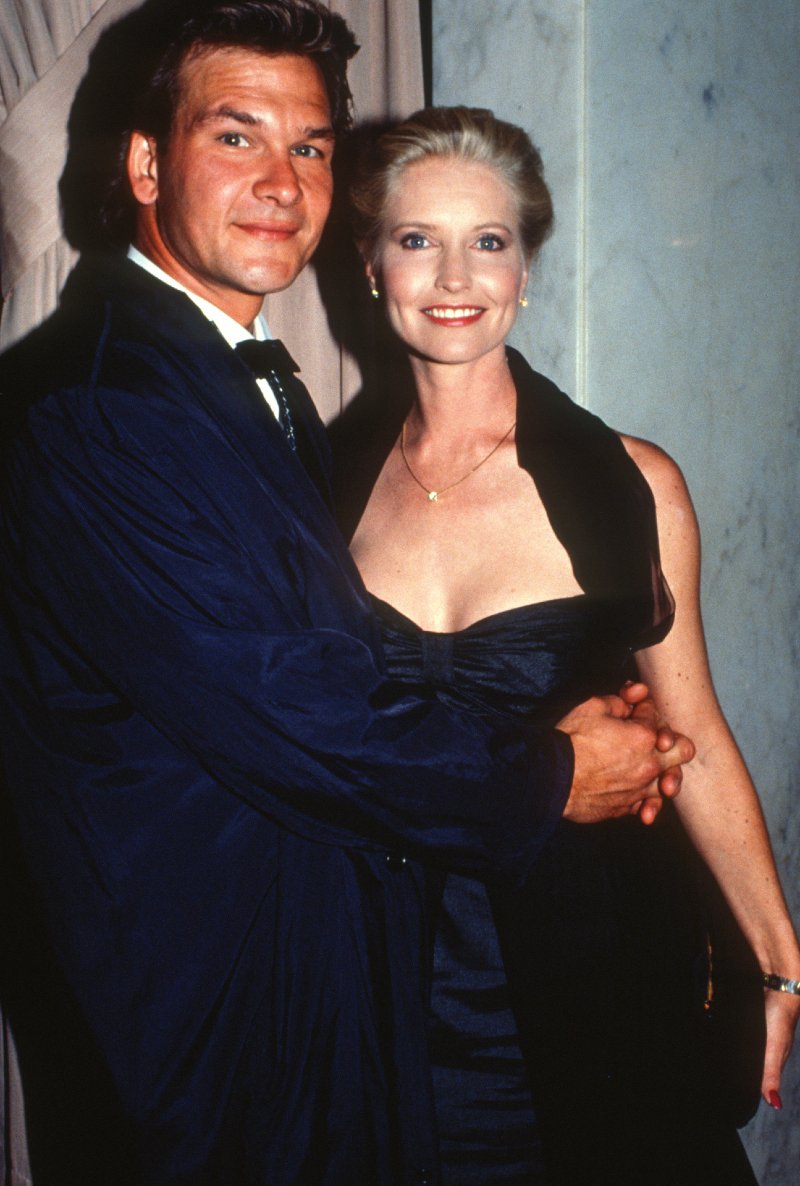 Patrick Swayze and Lisa Niemi photographed circa 1985. | Source: Getty Images.
Swayze and Niemi never had kids despite being married for three decades. The couple, however, looked forward to becoming parents, but a heartbreaking miscarriage ended their dreams.
The "Ghost" actor was at the height of his fame and had recently learned he would become a father, but the joy was short-lived by news of the miscarriage.
The actor recalled the dark day by saying, "I'd been so excited that day, so thrilled at going to see my baby's heartbeat, and he was dead." Swayze added, "I couldn't handle it. When we got to the parking lot, Lisa and I both wept bitterly, holding each other tight."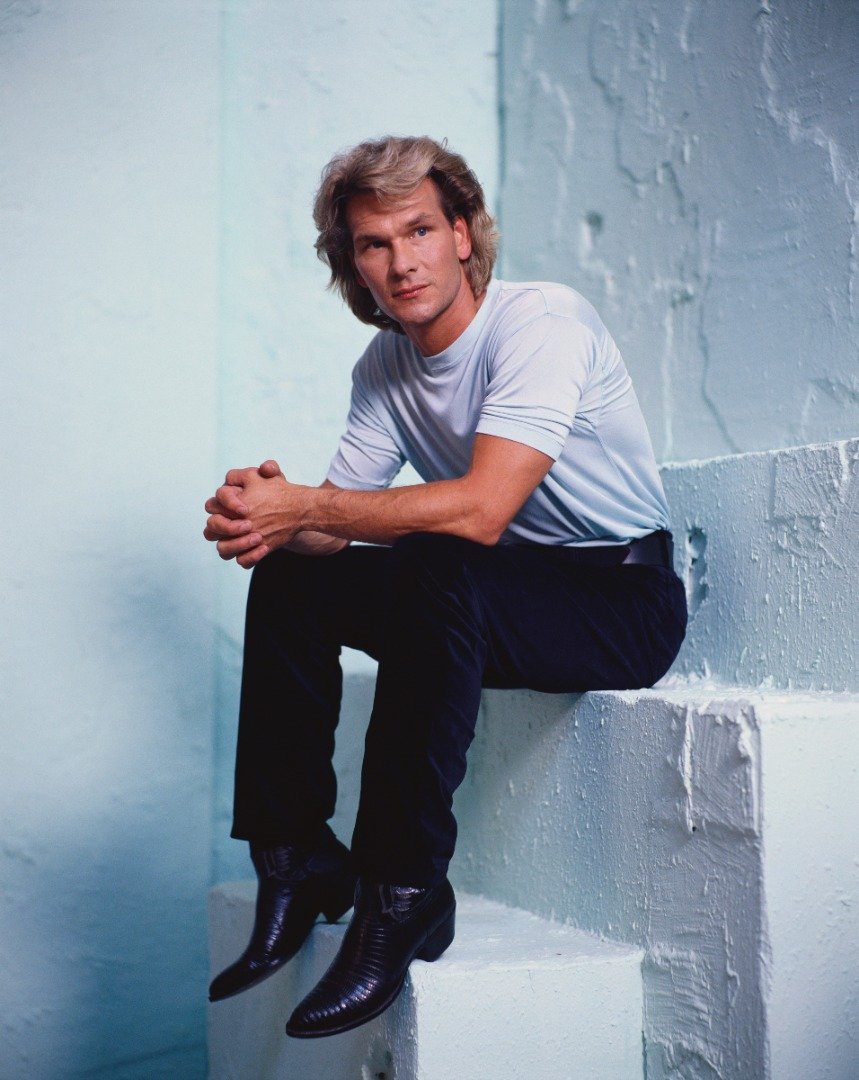 Patrick Swayze at a shoot | Source: Getty Images
He also noted that the heartbreak brought back the grief he felt when he lost his father. He said, "I grieved like I hadn't done in years since my father died." Niemi later opened up about the pain she felt after losing their baby, saying,
"Both of us loved kids and always intended to have kids. Who knew that miscarriages were as painful as they are, emotionally painful. It was very heartbreaking."
Doctors had informed Niemi that the dreaded day was fast approaching, and the actor's health had deteriorated. Swayze later slipped into a coma while in the company of his longtime wife, Niemi, who stayed by his side.
Niemi details in her book that she made the most of their last moments together. She spent his last days listening to music, holding his hands, and sleeping with her arm around him. They had just returned from the hospital, waiting for the worst. Speaking of their last words, Niemi wrote,
"My last words to Patrick? 'I love you,' and those were his last words to me. After I brought him home, things went very fast."
The actor passed away on September 14 with his wife by his side. His death was heartbreaking, and Niemi was devastated by the sudden end of their decades-long love.
Niemi drew comfort from the fact that he put up a fight against cancer before it eventually snatched him up. Swayze once praised his wife for her unwavering support, particularly during his cancer fight.
The "Dirty Dancing" actor stated before his death that he had the utmost respect for Niemi, and he could not have survived as long as he did without her.
LISA'S LIFE AFTER PATRICK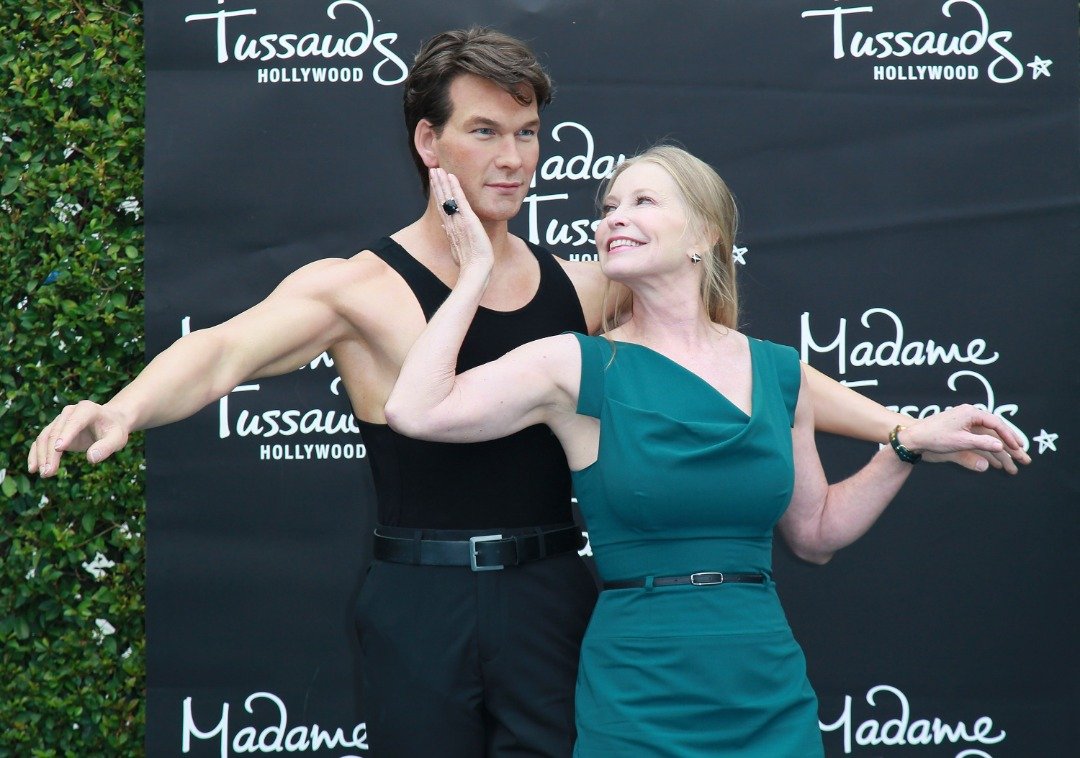 Lisa Niemi Swayze attends the unveiling of Patrick Swayze's wax figure at Madame Tussauds Hollywood on October 18, 2011 | Source: Getty Images
In 2017, Niemi reluctantly decided to sell some of Swayze's belongings, including his "Dirty Dancing" leather jacket and other memorabilia. She stated that she wanted to share the belongings with her late husband's fans.
However, the transition was difficult because she felt she was "letting go." Danielle, Swayze's niece, viewed the sale as a "slap in the face" despite Niemi's good intentions.
Selling Swayze's items did not take his memory away from Niemi. On the contrary, she believes she still feels his presence over a decade after his demise.
Niemi recalled listening to a song on the radio and feeling Swayze's presence. According to her, she has no doubt they'll be reunited when she dies.
Years after losing her heartthrob, Niemi found love again, got engaged to jeweler Albert DePrisco and tied the knot in 2014. Niemi revealed that she had Swayze's blessing to move on.
Please fill in your e-mail so we can share with you our top stories!
The information in this article is not intended or implied to be a substitute for professional medical advice, diagnosis or treatment. All content, including text, and images contained on news.AmoMama.com, or available through news.AmoMama.com is for general information purposes only. news.AmoMama.com does not take responsibility for any action taken as a result of reading this article. Before undertaking any course of treatment please consult with your healthcare provider.