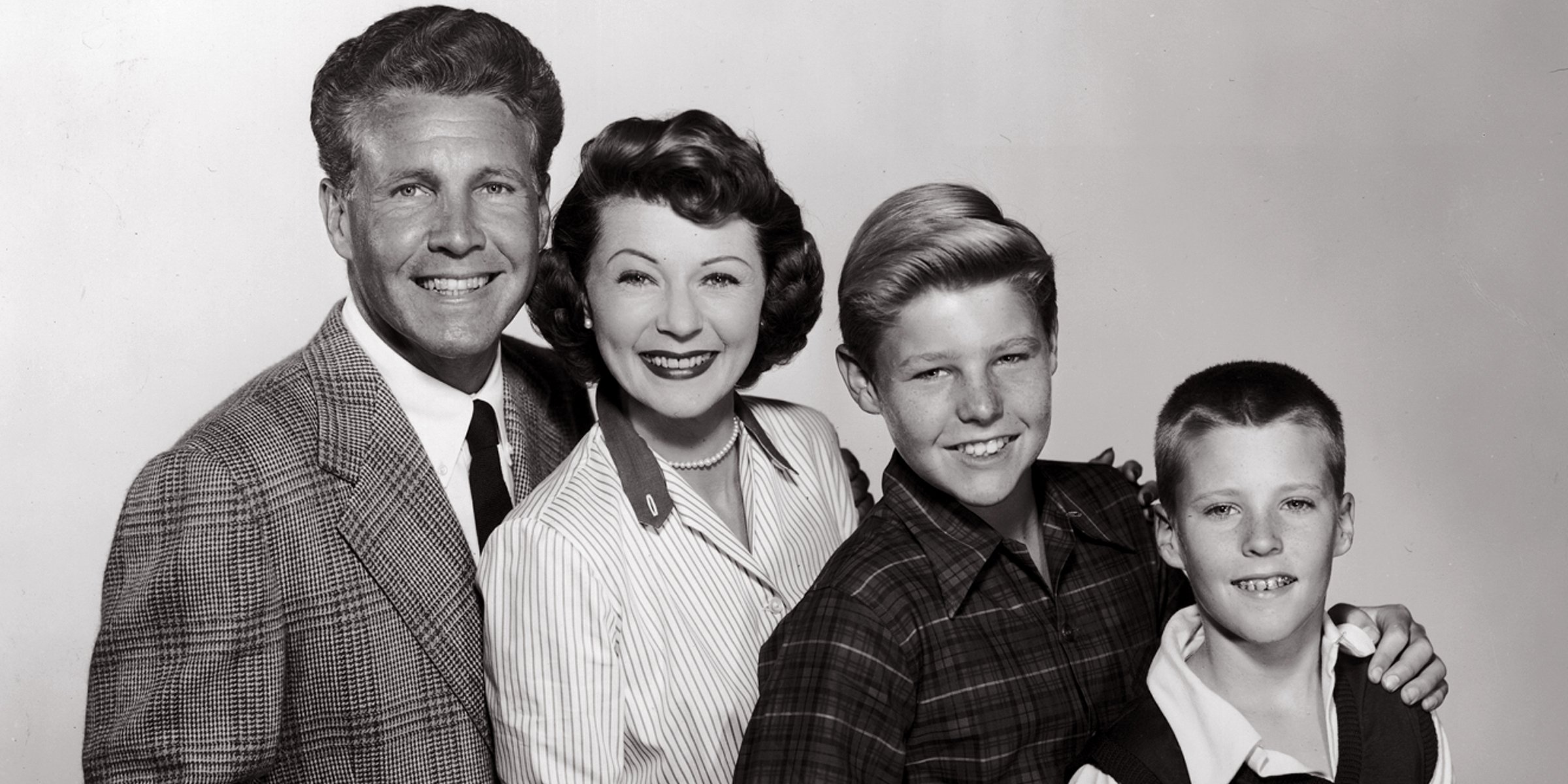 Getty images
Ozzie & Harriet Nelson's Family Faced 'Huge Discrepancy' between Their Real Life & On-Screen Portrayal
Ozzie and Harriet Nelson gained immense fame when they appeared in "The Adventures of Ozzie and Harriet." While they seemed like the perfect family on TV, much more was going on behind the scenes, and it was not pretty.
Viewers worldwide recognize Ozzie Nelson for the many hats he wore. He was an actor, director, producer, and musician. On the other hand, Harriet had appeared in vaudeville since she was three years old and on Broadway as a teenager. As a young woman, she had the potential to become a big star.
Nelson and Harriet married in 1935, but the first years of their marriage were difficult as they lived three thousand miles apart. Nelson had to fulfill his contractual obligations on the East Coast, and so they made long-distance calls on the regular, if only to keep the flame alive.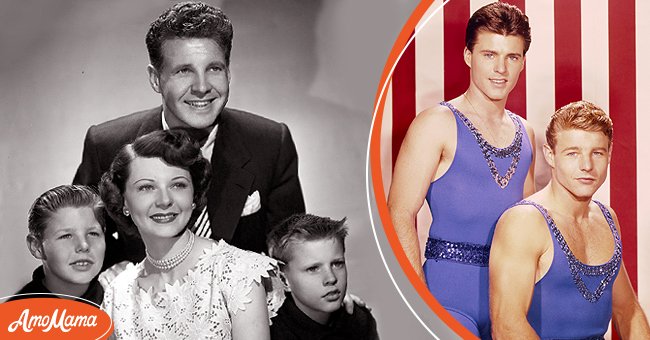 Actors Ozzie and Harriet Nelson with their sons David and Ricky in 1946 [Left] David and Ricky Nelson pose in circus wear in 1960 [Right] | Source: Getty Images
THEY WERE AMERICA'S FAVORITE TV FAMILY
In the 1950s, Ozzie and Harriet became America's ideal fantasy couple after appearing in "The Adventures of Ozzie and Harriet." Nelson was goofy, while Harriet was the all-purpose mom. Their sons, David and Ricky, were good-looking and virtuous.
The show became a TV staple running uninterrupted for 14 years between 1952 and 1966. Initially, it had aired on the radio with the couple playing themselves and actors portraying the boys. However, in 1949, the boys finally joined the show, and it transitioned into television.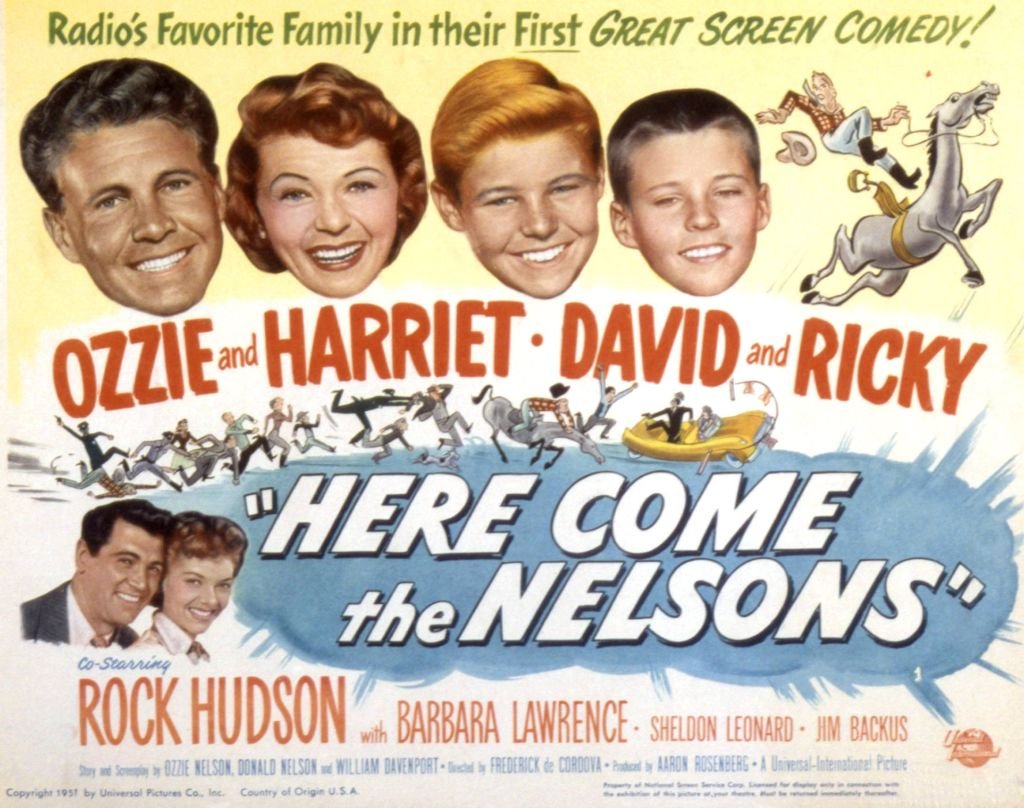 The Nelsons: Ozzie Nelson, Harriet Hilliard, David Nelson, Ricky Nelson [Top] in 1952 | Source: Getty Images
And while the series strove for realism and featured exterior shots of the Nelsons' southern California home as the fictional Nelsons' home, the family lived with "an immense amount of pressure and unreconciled issues."
Despite the simplistic and non-controversial nature of the show, trouble was brewing underneath the heavy smiles and constant laughter. The family, especially the boys, struggled to escape the candy-coated white picket versions of themselves because they knew it wasn't real.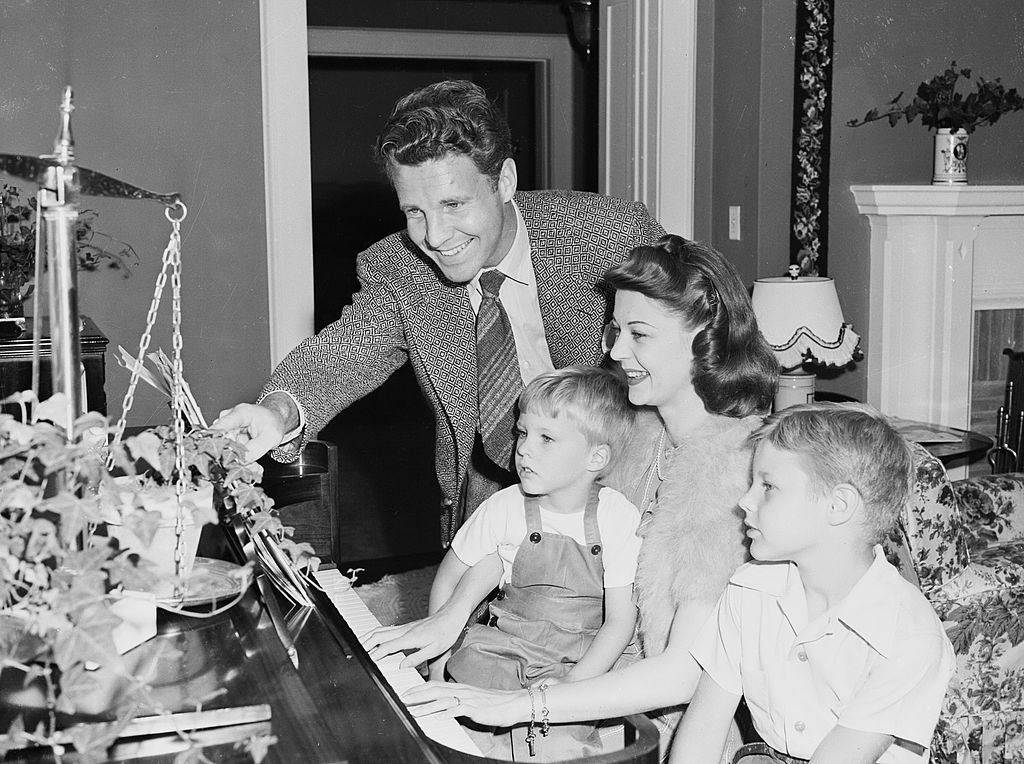 Performers Ozzie and Harriet Nelsonat home with their sons Ricky (on Harriet's lap) and David on June 15, 1944, in Los Angeles, California | Source: Getty Images
The show not only controlled their lives but left them confused about their reality. While the audiences enjoyed watching the fictitious family, the real players had to live up to the perfection of their TV images, leaving the Nelson boys little room to grow, make mistakes, or find their true selves.
Nelson only cared about keeping the show on the air, and his boys played second fiddle. With the increased popularity, the "Love and Affection" singer "had in effect stolen the childhood of both of his sons and used it for commercial purposes."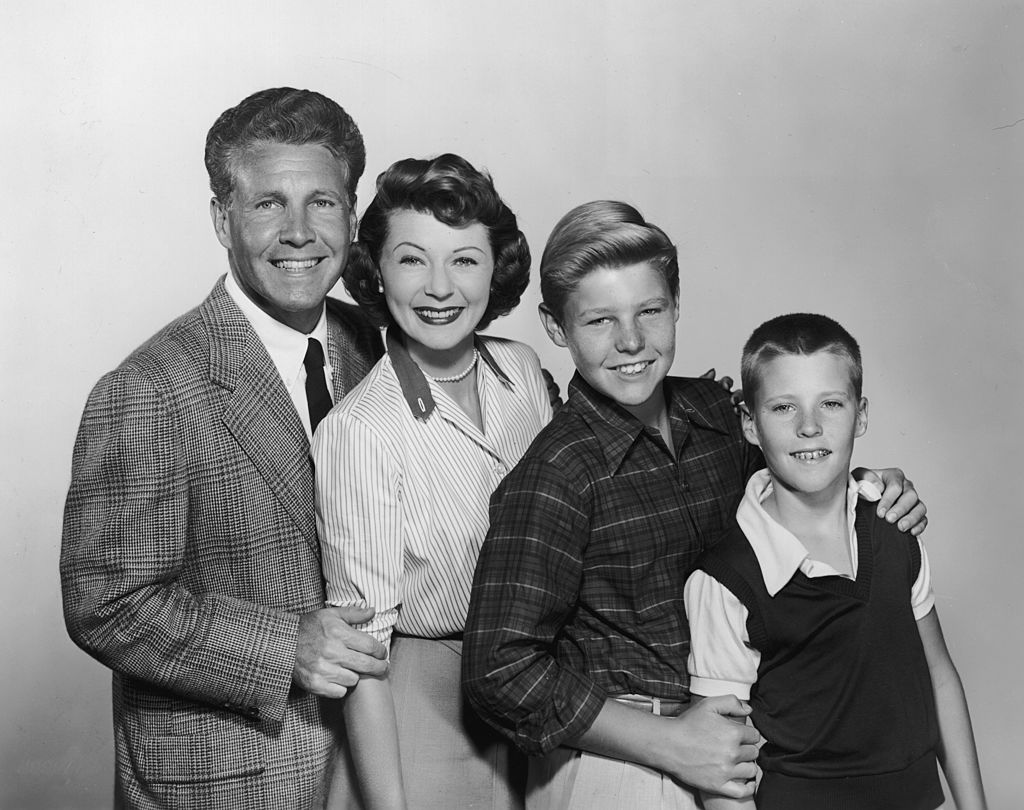 American actors Ozzie and Harriet Nelson with their sons Dave and Ricky, in 1951 | Source: Getty Images
A far cry from the doting character on the show, Nelson was a real-life dictatorial presence looming over his family. He thwarted his sons from going to college and instead required them to fulfill their "obligation" to work on TV.
On the other hand, Harriet was as complicated as she was intriguing. Before becoming Mrs. Nelson, Harriet had been a platinum blond radio and nightclub star. However, she handed over her career to Nelson when she married him.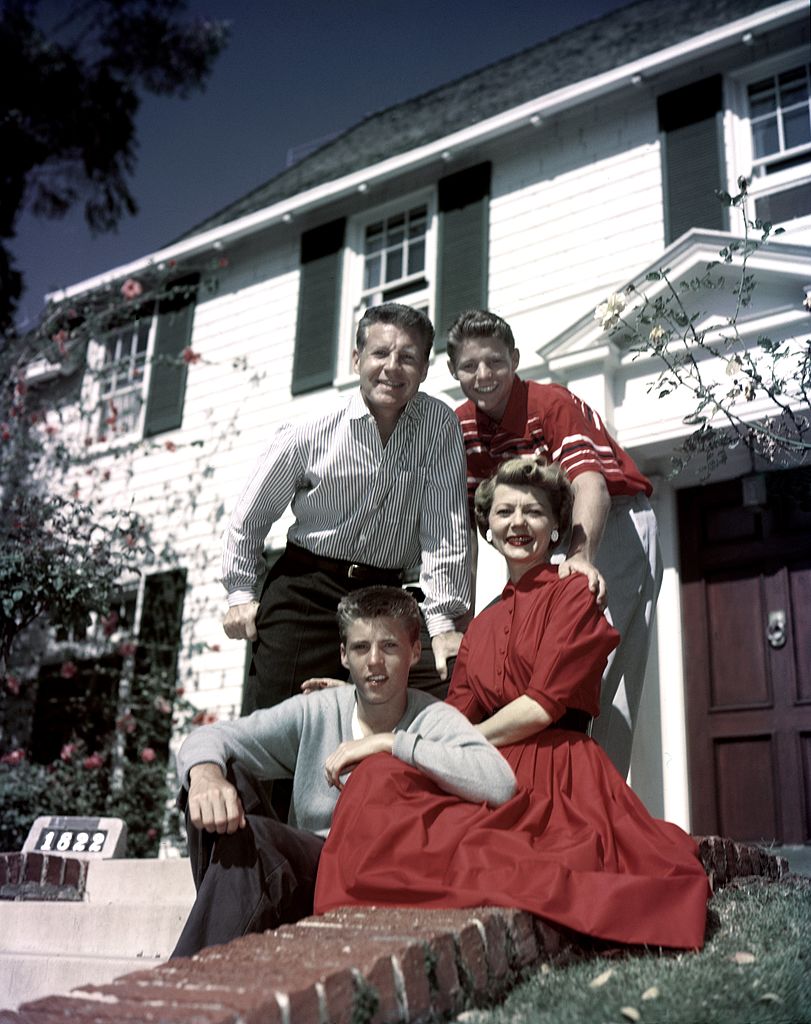 Actors and real life family The Nelsons: Ozzie Nelson and Ricky Nelson [Top] Ricky Nelson and Harriet Nelson [Bottom] outside their house in Los Angeles, California in 1955 | Source: Getty Images
In the documentary "Ozzie and Harriet: The Adventures of America's Favorite Family," Ricky's former wife, Kristin Nelson — also cast on the show after marrying Ricky — and her daughter Tracy shared the massive difference between the family and their portrayal on TV. Kristin shared:
''I spent my whole life fighting the fairy tale. First trying to be it, then trying to tell the truth.''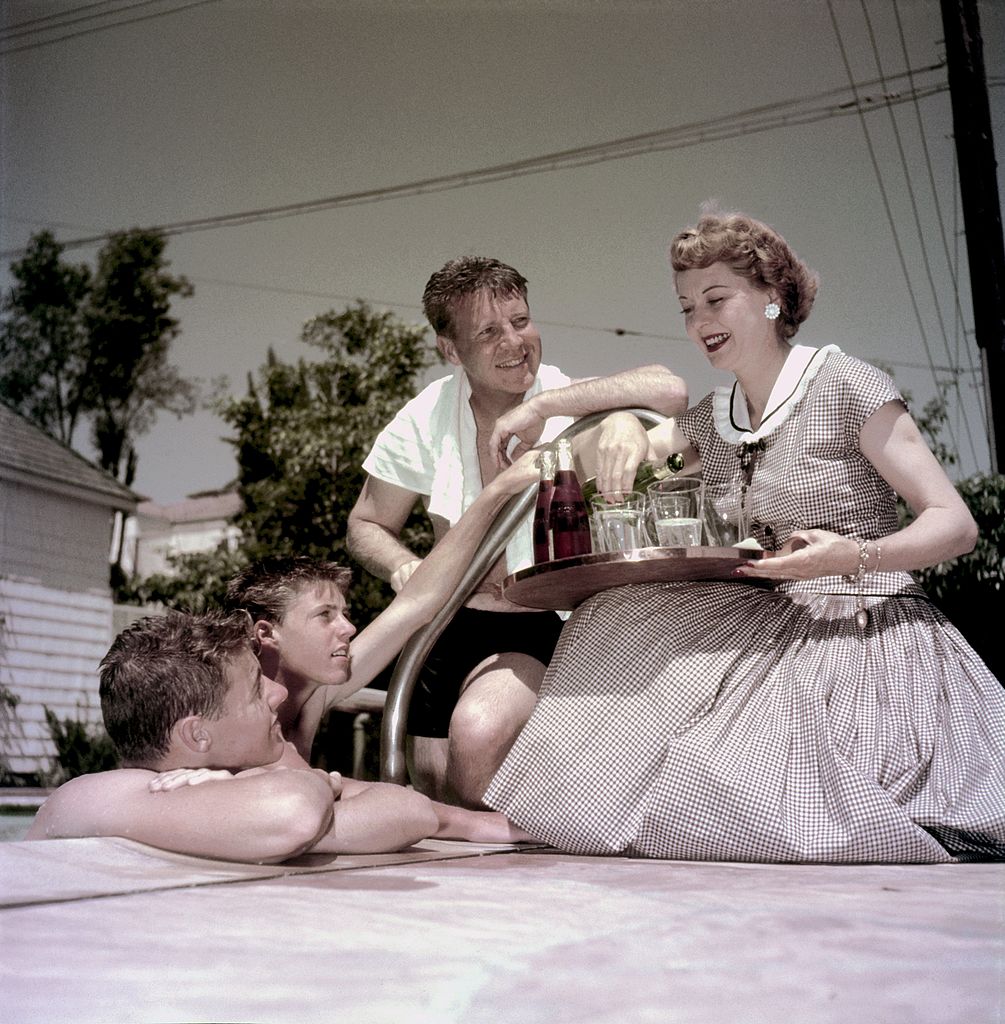 Actors and real life family The Nelsons: David Nelson, Ricky Nelson, Ozzie Nelson and Harriet Nelson [Left to Right] relax at their home pool in 1955 in Los Angeles, California. | Source: Getty Images
The Nelson family's struggle to determine the fine line between reality and showmanship is likened to "The Truman Show," where the main character is oblivious that his entire life is a TV show and that his family members are mere actors.
SHOW BUSINESS LED TO A TROUBLED LIFE FOR RICKY
And while most Nelson family members grappled with defining their reality versus their TV characters, Ricky suffered the most. Kristin said of her former husband:
''He got confused about what his role was on the show and what he really felt.''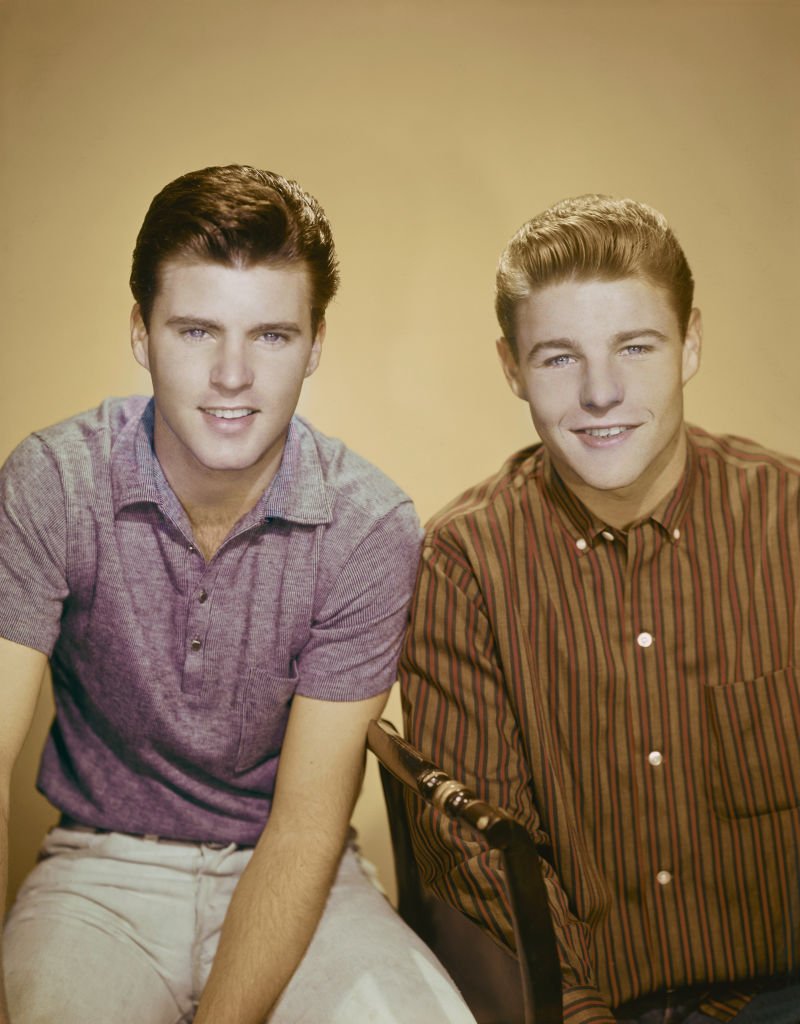 American singer and musician Ricky Nelson and his actor brother David Nelson in1957. | Source: Getty Images
Ricky's older brother David, a director and producer, shared that while his father had gone to great lengths to ensure they had a normal upbringing, the show had been a double-edged sword to Ricky. He added:
''I think Rick carried with him the onus of Ricky Nelson. We all get older and grow up. And as he says in the film, if the audience still sees him as little Ricky, then that's their problem.''
Ricky stayed on the show but remained dependent on his father. He'd known no life outside of TV as he had first started on the show as an eight-year-old. Yet, growing up as a teen idol did him more harm than good.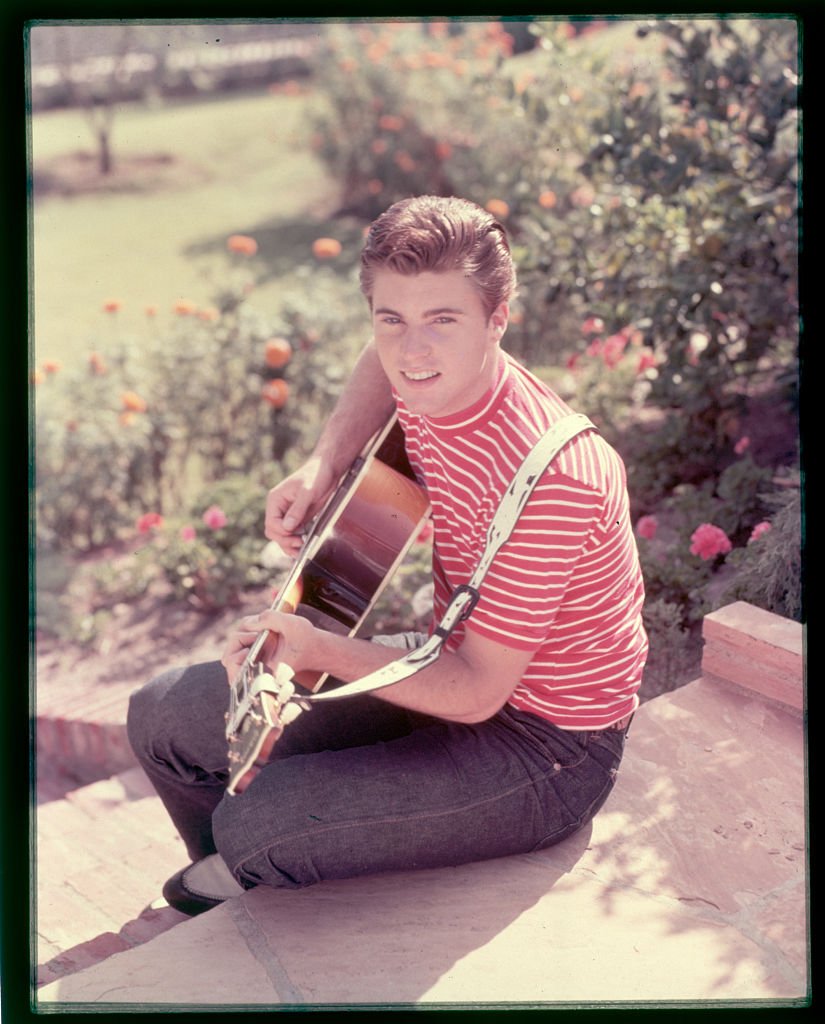 Picture shows teen idol/singer, Ricky Nelson playing the guitar | Source: Getty Images
He passed through adolescence, still unsure of himself or his professional career as his father still made most of his major decisions. Still, adulthood was no kinder to him.
He was unsurprisingly unhappy, and his marriage to Kristin, which had appeared perfect on paper, soon came tumbling down, fuelled by drug use and "other demons." It became an open secret that the charming, handsome all-American boy was the unhappy product of a dysfunctional family.
Even though Ricky continued making music, with hit songs like "Travelin' Man," his father's death in 1975 left him and the rest of the family floundering. Nelson had been the glue that had held the family together, and after his death, everything fell apart.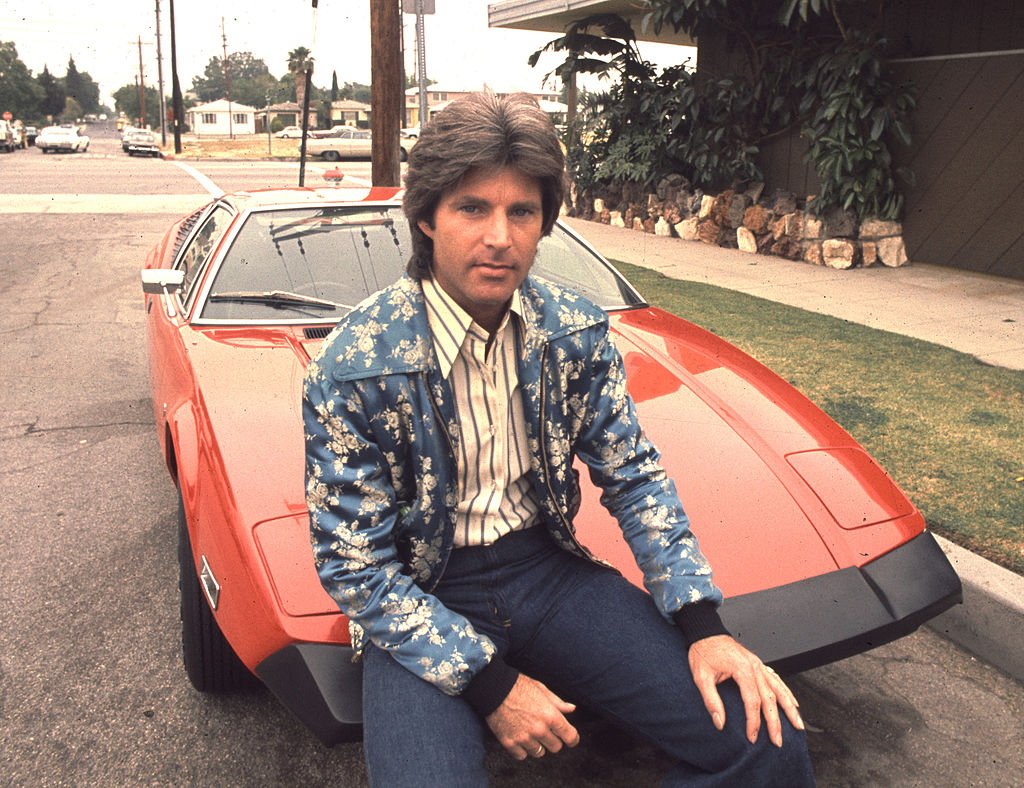 Rick Nelson in 1974 | Source: Getty Images
Soon after, Ricky's rocky marriage erupted in a blaze of accusations of bad parenting, financial recklessness, drug abuse, and alcoholism. Kristin would later admit that she was equally at fault for their failed union, saying:
"We were totally messed up, both of us."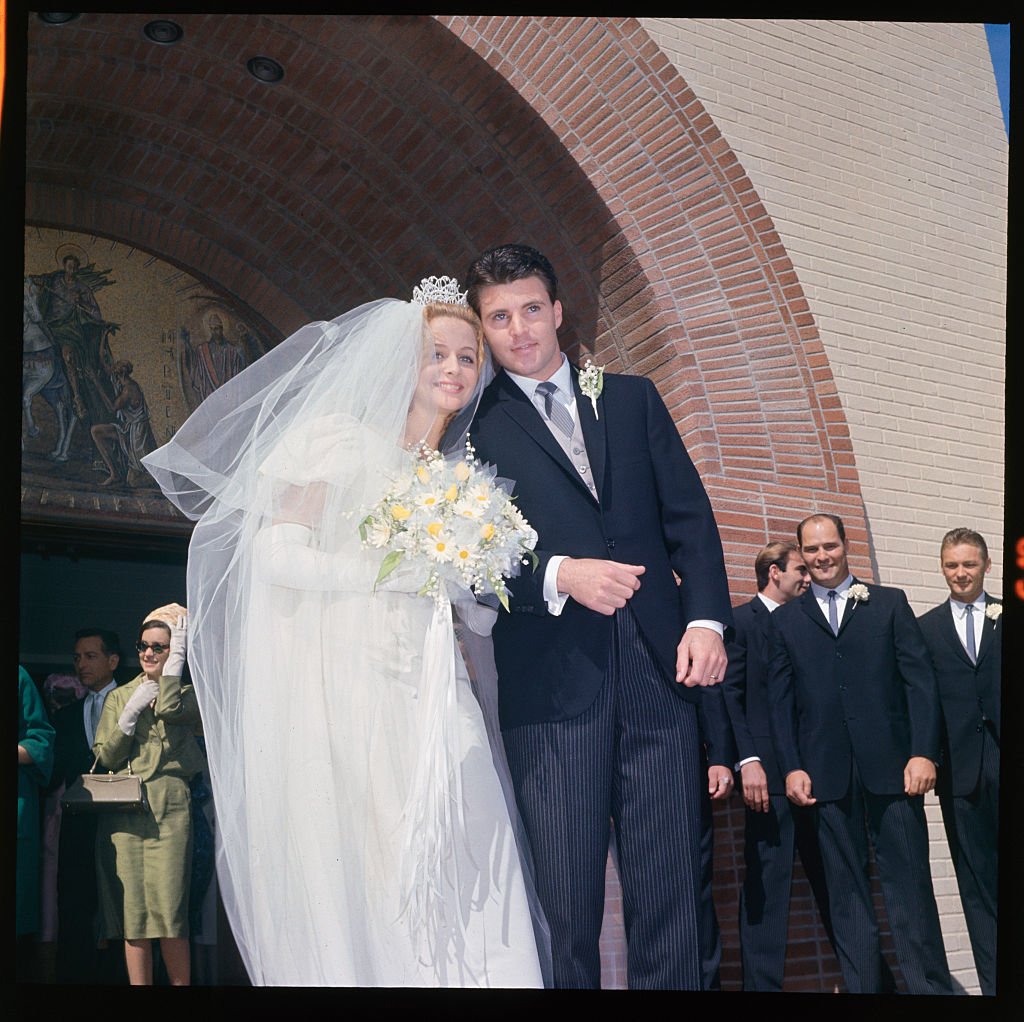 Teenage idol rick Nelson, 22, and Kris Harmon, 18, after their wedding at the St. Martin of Tours Church in Brentwood in 1963 | Source: Getty Images
Things only got uglier from there. Before their divorce became final, Kristin backed up a moving van and took all of the furniture from their home while Ricky was out of town on tour.
Unfortunately, death claimed Ricky early when the plane he was flying in with his fiancée, Helen Blair, and five other band members caught fire and crashed. They were flying from Alabama to Dallas to perform in a New Year's Eve concert.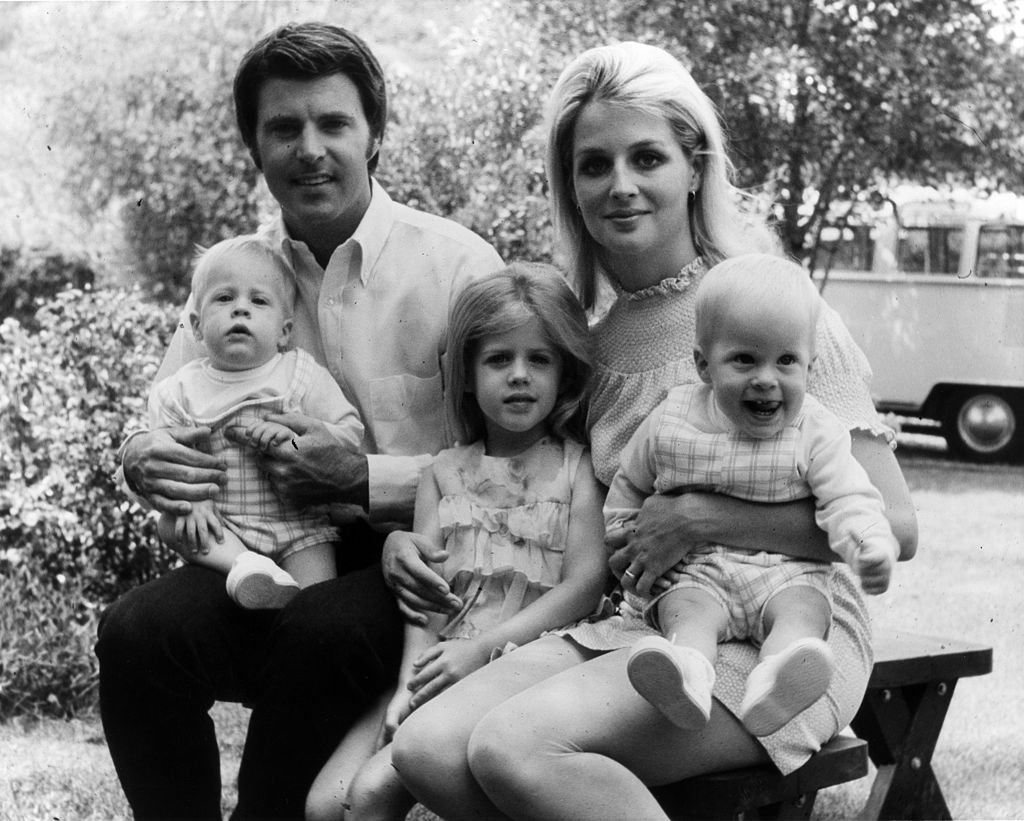 Gunnar Nelson, Ricky Nelson, Tracy Nelson, Kristin Nelson and Matthew Nelson [Left to Right] pose for a portrait in 1968 in Los Angeles, California | Source: Getty Images
Ricky, 45, left behind his children, Tracy, Gunnar, Sam, Matthew, and a mother who could not get over the grief of her son's passing. Harriet would die nine years later from congestive heart failure.
Please fill in your e-mail so we can share with you our top stories!