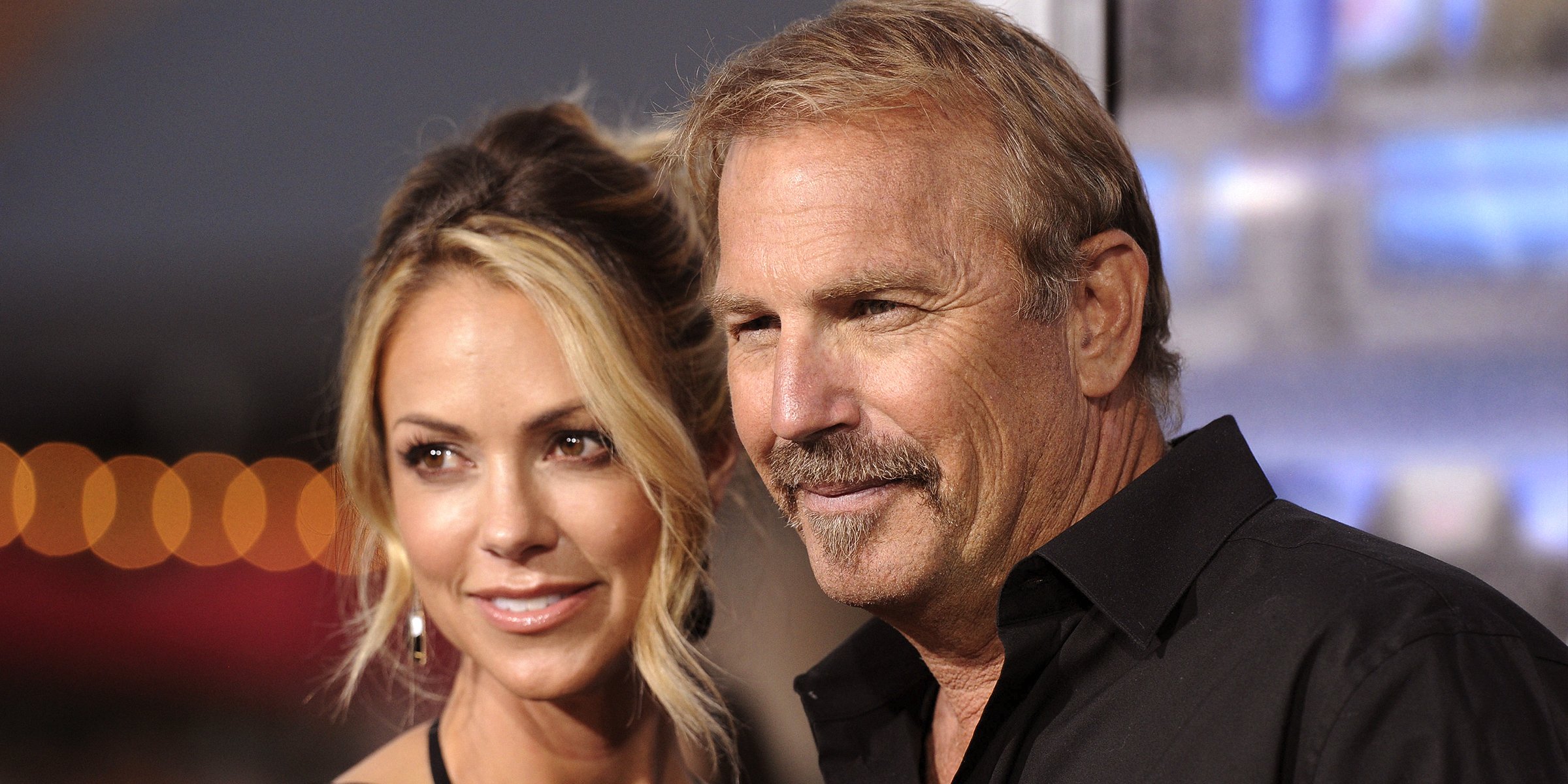 Getty Images, Youtube.com/CNBC Make It
Inside Kevin Costner's $250,000 a Week Estate Where He Married His Wife Christine Almost 20 Years Ago
In 2004, Kevin Costner married his second wife, model-turned-bag designer Christine Baumgartner, in his sprawling mansion that costs $250,000 per week.
The "Yellowstone" star, who has spent over three decades in the entertainment industry, chose life away from the busyness of the city as he lives quietly in a scenic and serene estate.
The actor used his accumulated fortune to build a multi-million dollar estate in Aspen, Colorado. Here is a look into his properties and more about the A-lister's life.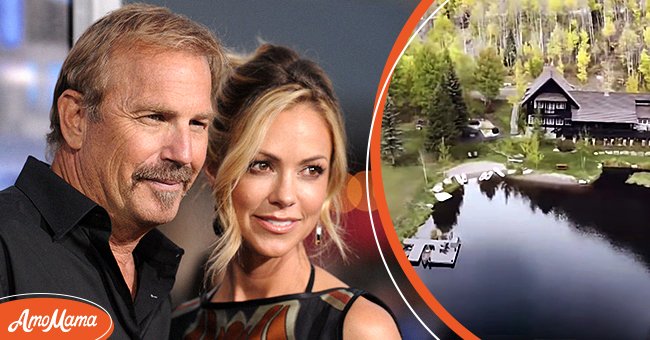 Kevin Costner and Christine Baumgartner at the premiere of "Draft Day" on April 7, 2014, in Los Angeles [left], An aerial view of one of the houses on Costner's ranch [right] | Source: Getty Images, Youtube.com/CNBC Make It
Kevin Costner owns a magnificent 160-acre ranch in Aspen that promises the ultimate luxury retreat. Seeing as he spends time away when filming, "The Bodyguard" actor offers the place for rent.
The property offers facilities for maximum relaxation, and the price is $250,000 per week with a minimum of a one-week stay. When broken down, this comes to $36,000 per week.
Located minutes away from downtown Aspen, the ranch offers breathtaking views of the Continental Divide, a pristine landscape, three exquisite homes, and a long, scenic driveway.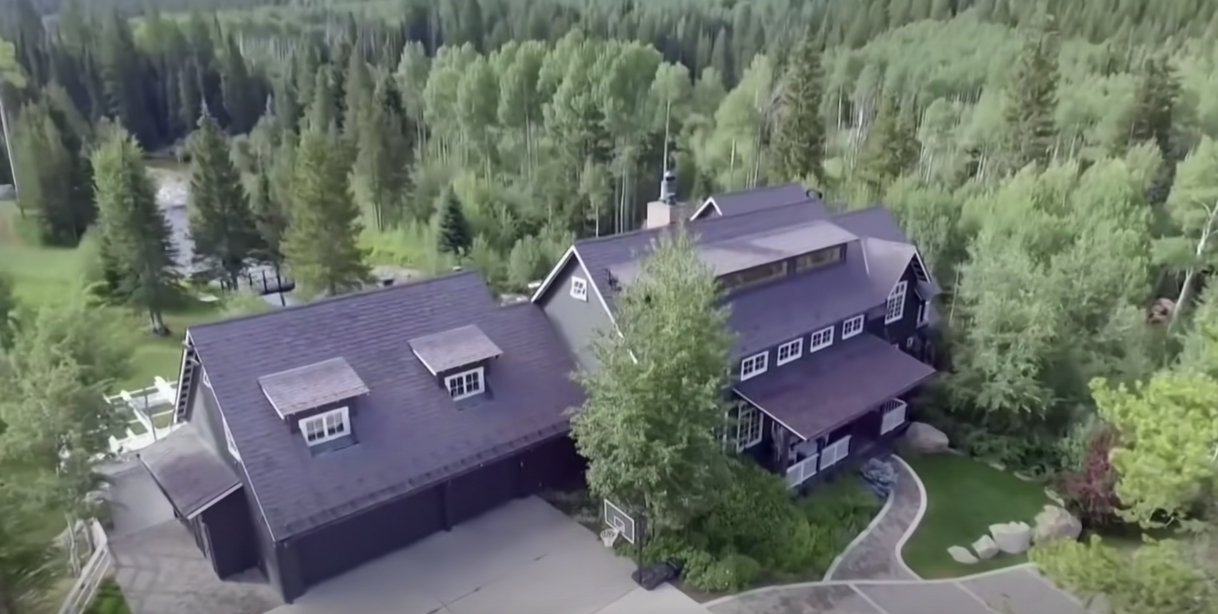 An aerial view of Kevin Costner's property | Source: Youtube.com/CNBC Make It
It features caretakers on-site, a baseball field labeled a 'field of dreams,' sledding hill, views of pass, two fish-filled lakes, three hot tubs, a waterfall, ultimate privacy, and the perfect venue for Aspen events.
It is ideal for big corporate retreats, weddings, and more. It is worthy of note that the three separate houses on the property can conveniently accommodate up to 34 people.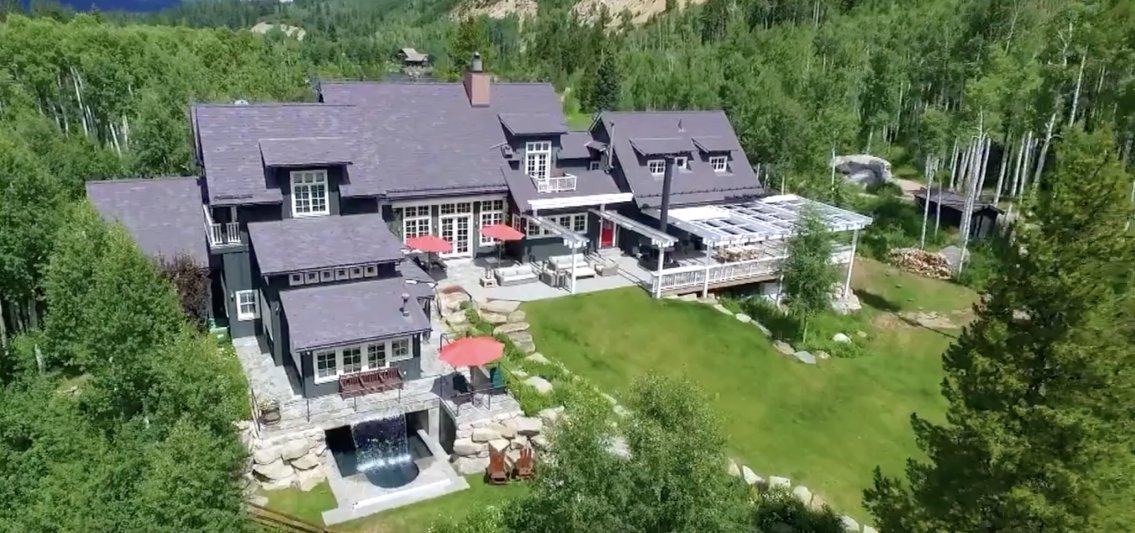 An aerial view of Kevin Costner's main house | Source: Facebook.com/Extra
A visit to the ranch is an opportunity of a lifetime and is for billionaire CEOs, Hollywood elite, and royal families, and if guests are lucky, they will get invited.
In a promotional video, the realtor promises that anything one could ever want is on the ranch, in addition to an overwhelming sense of serenity.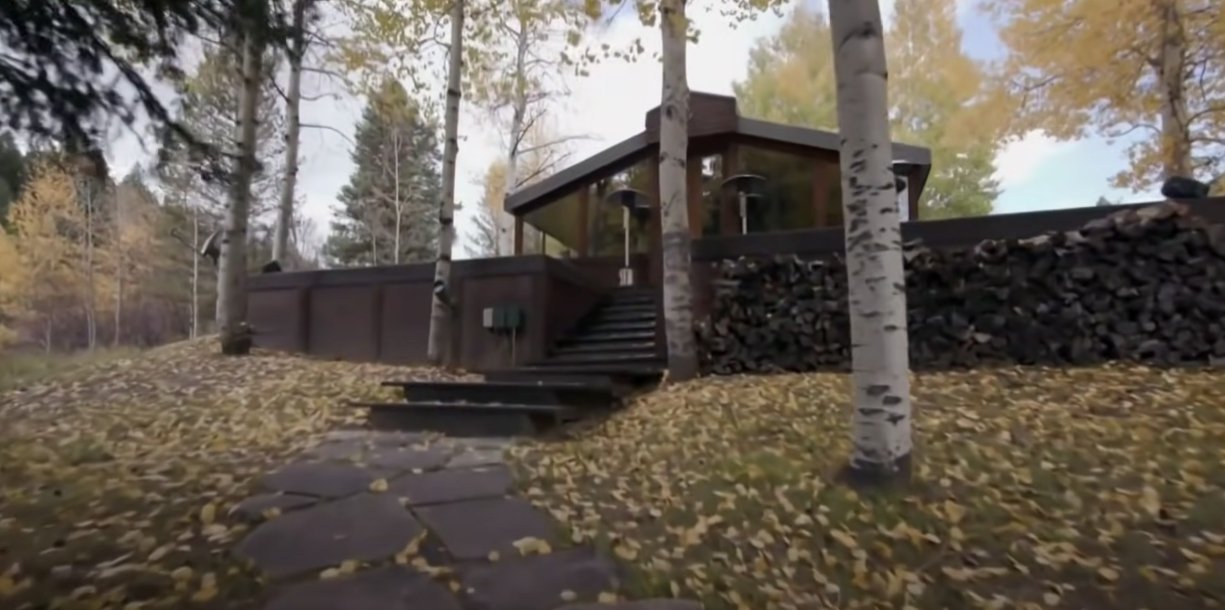 The walkway to the river cottage | Source: Youtube.com/CNBC Make It
KEVIN COSTNER'S MAIN HOUSE
The immaculate multi-level main house features an elegant-rustic aesthetic painted grey and white that perfectly fits its surrounding greenery.
The main house, which covers 5,800-square-foot has six bedrooms, six full bathrooms, and two half bathrooms. The house is more than enough for Costner's family as it will conveniently sleep 16 guests.
Besides the large main house, the property's surrounding area makes guests feel like they are one with nature. For nature-loving guests, the trees will make them feel a sense of calmness.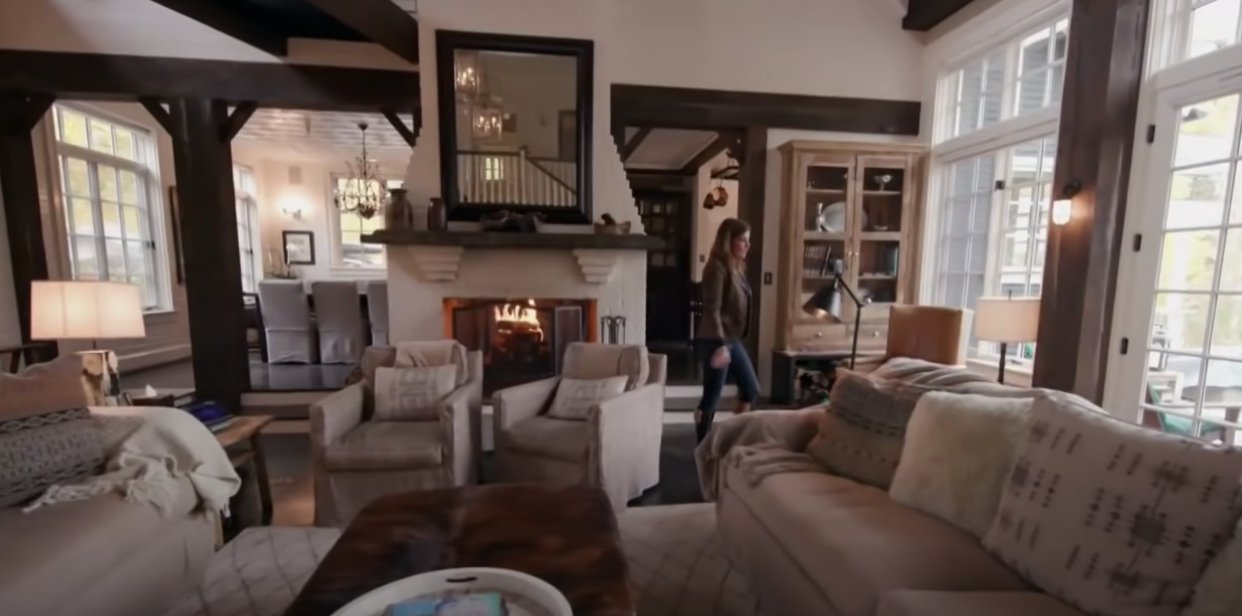 A view of the lobby room | Source: Youtube.com/CNBC Make It
The lobby room features exposed wood columns and ceiling beams, helping to create a cabin-like atmosphere. The interior decor shows a creamy design palette with a wood finish.
Amy Mottier, Costner's real estate broker, described the house's aesthetic as a comfortable 'grandma's house.' With the double-sided fireplace, she is right!
The house is the epitome of comfort with a classic, old-fashioned ranch vibe. They are gorgeous, cozy, bright, and warm, with a chef-style kitchen, various rooms, and beautiful outdoor spaces.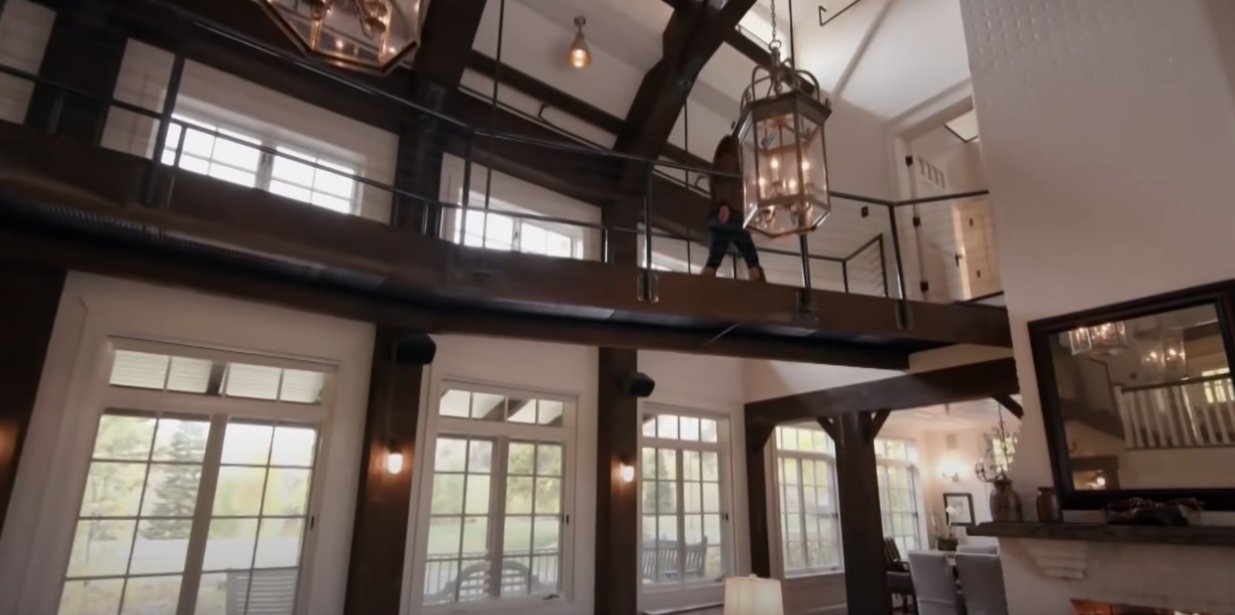 A view of the lobby room | Source: Youtube.com/CNBC Make It
Costner's master bedroom is a work of art with a large bed as the centerpiece and a sunny sitting room out front. It features a subterranean surprise in the form of an underground trap door.
The trap door is found in the floorboards and was accessible once Mottier rolled the carpet away. Guests can walk down a wooden staircase from the door leading to a hot tub jacuzzi featuring a waterfall overlooking the river and mountains.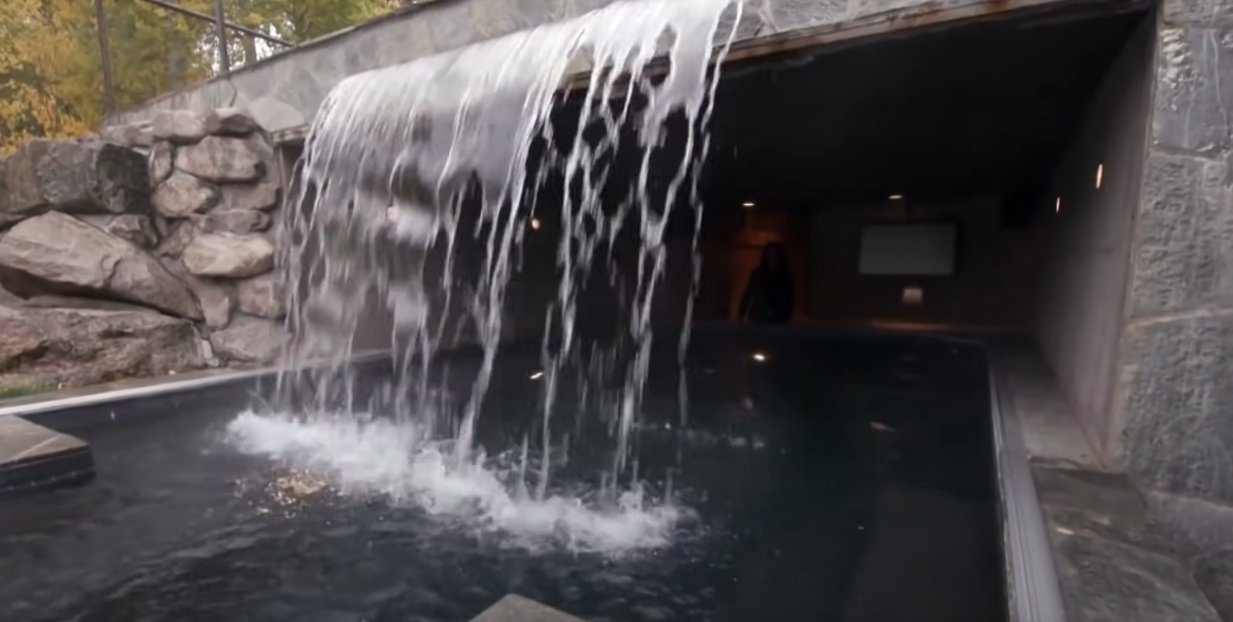 A view of the waterfall from the hot tub jacuzzi | Source: Youtube.com/CNBC Make It
Guests can operate the waterfall from the inside of the jacuzzi by touching one button to activate the fall. The actor, who has a flair for being dramatic, showed off his dramatic side by adding the trap door.
In addition, it offers him private access to the hot tub. Costner's master suite also features windows throughout, allowing for a good view of the mountain and plenty of light.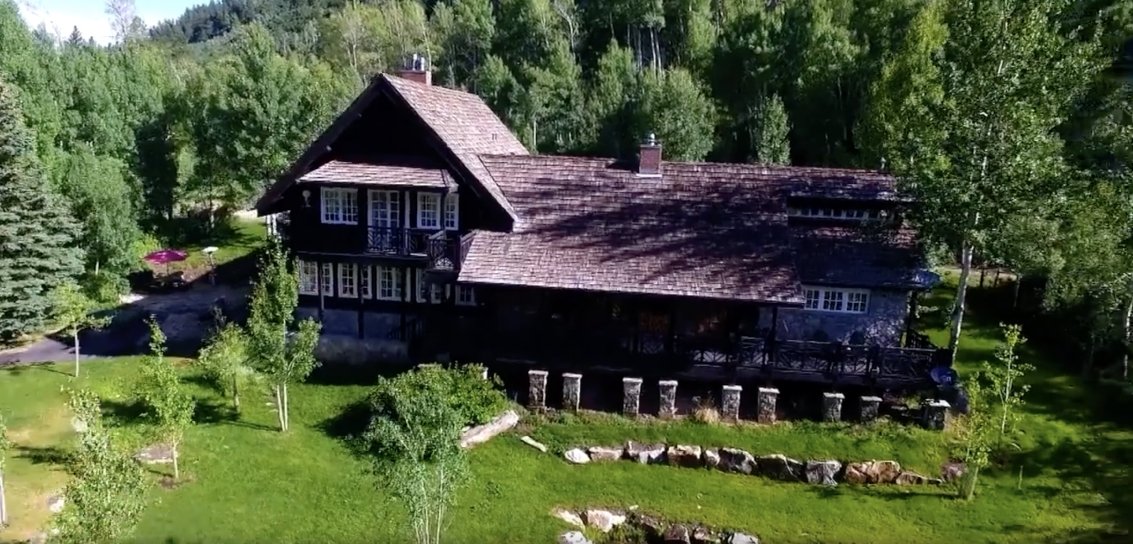 An aerial view of the lake house | Source: Facebook.com/Extra
COSTNER'S LAKE HOUSE AND RIVER COTTAGE
The lake house, located on the lakeshore, is ideal for water sports lovers and can conveniently accommodate 12 guests. The realtor Mottier said,
"There are two stocked lakes on the property, and you can ice fish in the winter."
The interior of the lake house is also similar to that of the main house. The river cottage, located on the edge of the Roaring Fork River, houses eight and is one of Costner's favorite parts of the estate, and it is a perfect place to hang out.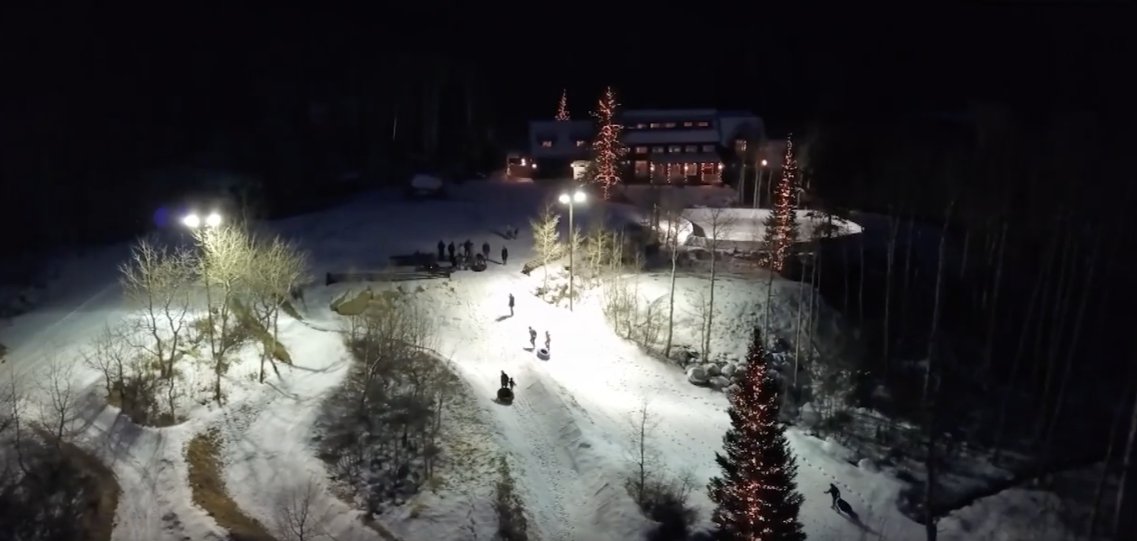 An aerial view of Kevin Costner's property in the winter | Source: Facebook.com/Extra
Depending on the season, there are tons of activities to participate in while at the ranch, including horseriding. The two lakes provide water sporting activities such as kayaking, paddleboarding, and canoeing all through the year.
In the winter, besides ice fishing, guests can enjoy the five sledding hills with light and music for the absolute winter extravaganza. If guests love skiing, there is also the option of cross country skiing.
For the sports lovers, Costner, who has been in four baseball-themed movies, designed his baseball field whose view from home plate is that of the golden forest and snow-capped mountains.
Irrespective of the time of the day you want to play, the baseball field with an automated ball machine pitches has stadium lighting and massive speakers.
KEVIN COSTNER'S RELATIONSHIP WITH HIS WIFE
Costner met his wife, Baumgartner, at a golf course when he was rehearsing for his role in "Tin Cup." However, he was still married to his first wife.
They became acquaintances, and it was not until after his divorce that they gave themselves a chance to date after running into each other again.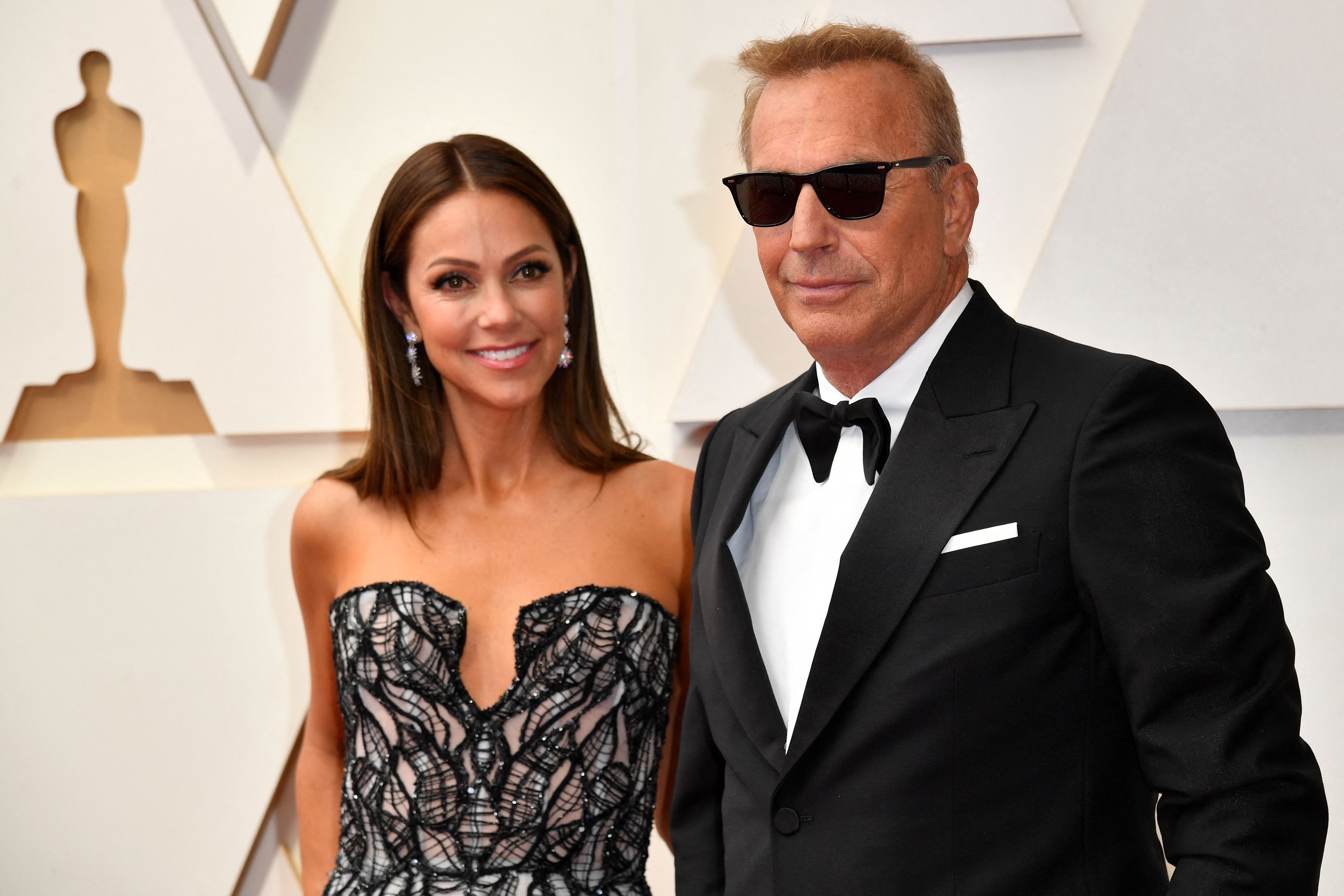 Kevin Costner and Christine Baumgartner at the 94th Oscars on March 27, 2022 | Source: Getty Images
In 1999, after meeting at a restaurant, they began dating, and in 2003, they took a break from their relationship because they had different opinions about having kids.
Baumgartner wanted kids, but Costner already had four kids from two women and was scared he would not be a great father. However, he knew he was not ready to lose a beautiful woman willing to be with him to his last breath.
They quickly reconciled, and in 2004, the couple tied the knot on Costner's ranch. Costner rode in a horse-drawn carriage for their wedding while Baumgartner rode in a vintage green pickup truck.
Despite their age difference, the pair married by a stream before joining their guests under a tent nearby to celebrate their union.
Please fill in your e-mail so we can share with you our top stories!