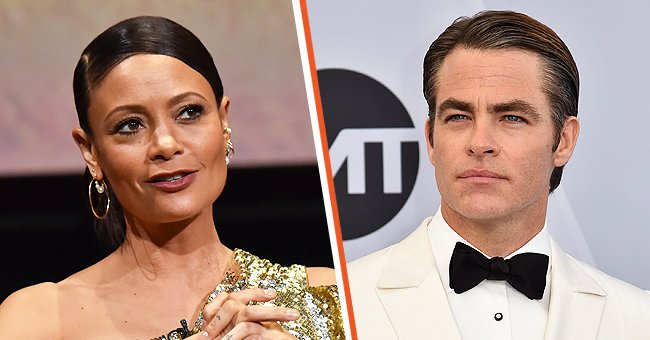 Getty Images
Chris Pine & Thandie Newton Shared Concerns about Their Intimate Scene in 'All the Old Knives' — What Happened?
Hollywood actors do so many intimate scenes that it is easy to assume they are used to them. However, Chris Pine and Thandiwe Newton had very particular experiences filming one in "All the Old Knives."
Although "Star Trek" star Chris Pine has never been married, his love life never fails to make headlines. His most recent girlfriend was "Peaky Blinders" star Annabelle Wallis.
Wallis and Pine kept most details of their relationship under wraps, but they began sparking dating rumors in April 2018 after being spotted at a dinner party in Malibu, California.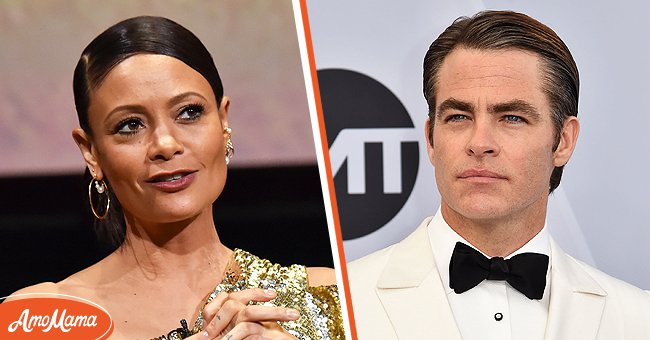 Thandie Newton on March 06, 2020 in North Hollywood, California [left]. Chris Pine on January 27, 2019 in Los Angeles, California [right] | Source: Getty Images
The former couple reportedly had no issues with other partygoers knowing they were an item. They "hardly separated" during the night and couldn't take their eyes off each other.
That August, Wallis and Pine proved they were going strong as the "Hell or High Water" star introduced Wallis to his famous parents, Robert Pine and Gwynne Gilford.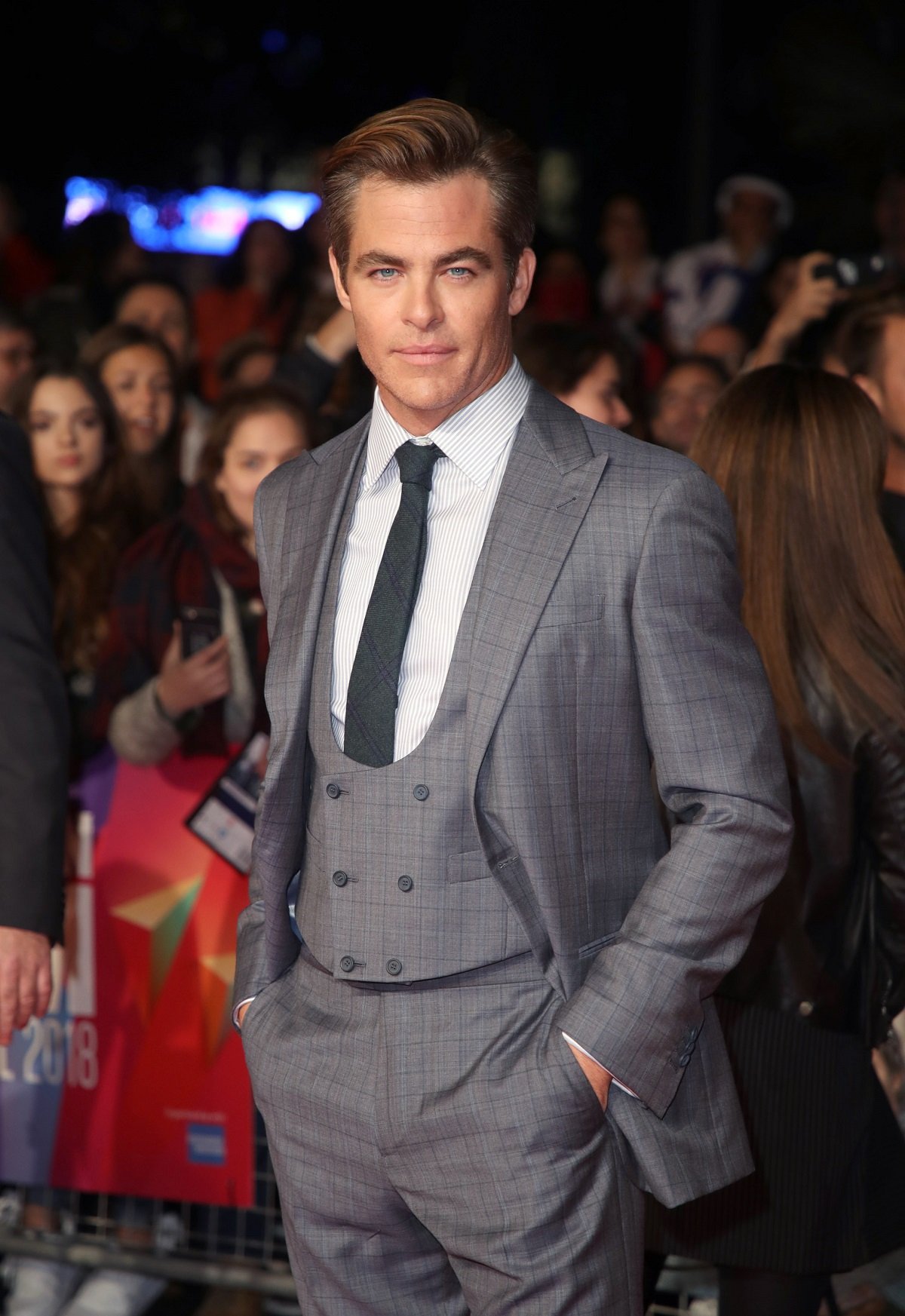 Chris Pine on October 17, 2018 in London, England | Source: Getty Images
Pine's family and his then-girlfriend took a day off at a luxury yacht in Positano, Italy. He showed off his toned upper body by going shirtless the entire day. Still, Pine put on pink swimming shorts, black sunglasses, and a beige hat.
In Wallis' case, she wore a leopard-print bikini and black sunglasses. Pine and Wallis dated for about three years, but they never made their relationship social media official. They didn't even attend a red-carpet event together.
Chris Pine and Annabelle Wallis' relationship made headlines in March 2022 after sources reported they secretly parted ways months before. As expected, they have not shared details of their breakup.
In April 2022, "All the Old Knives" premiered, with Pine portraying Henry Pelham and Thandiwe Newton playing Celia Harrison, his love interest.
The love scene was also strange for Newton because she was "a bit" nervous.
Although Pine has worked in dozens of films and TV shows, it was the first time he worked with an intimacy coordinator, and it was a particular experience.
He described it as having an older woman very focused on his and Newton's love scene. The intimacy coordinator would even give notes, and Pine joked:
"Who is this person telling me how to have sex? But it was wonderful. She was lovely. It just takes the pressure off."
Pine added that the coordinator felt like a choreographer who removed the discomfort. She served like a "referee" who made sure everyone was comfortable.
The love scene was also strange for Newton because she was "a bit" nervous. Newton saw Pine right before shooting (while getting their costumes and makeup on), and she thought, "Oh, no, no. No."
Still, Newton said Pine was a sweetie. She added that the intimacy coordinator eased the scene because everyone knew what was happening at all times.
The actress pointed out that intimacy coordinators were crucial for nude scenes because they focus on consent. Actors, directors, and everyone involved in the shooting consented to every detail before rolling the cameras.
Chris Pine has a packed schedule. "All the Old Knives" premiered in April 2022, but he will appear in "Dungeons & Dragons," "Poolman," and an untitled "Star Trek" sequel. Way to go!
Please fill in your e-mail so we can share with you our top stories!