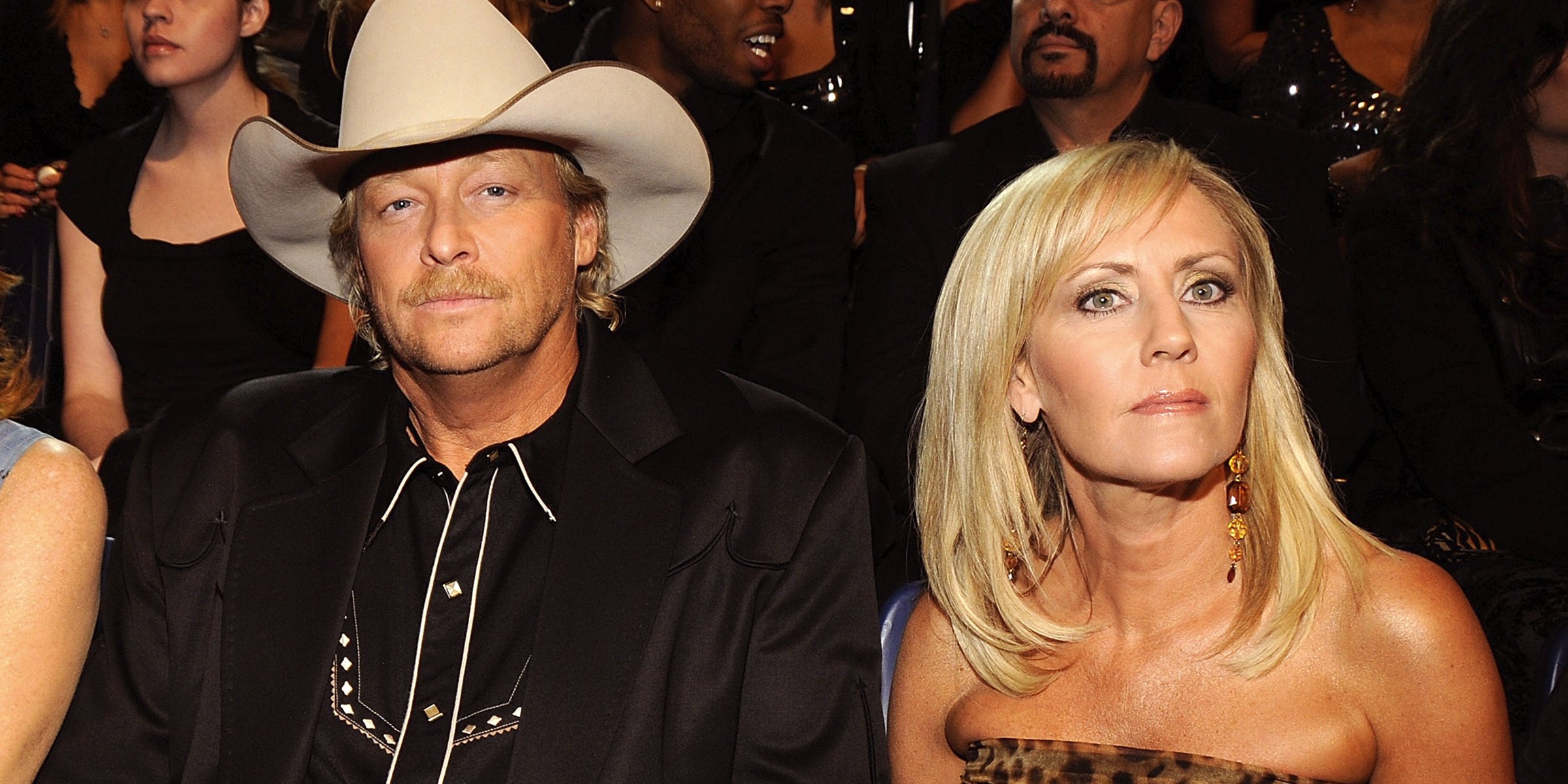 Alan and Denise Jackson | Source: Getty Images
Alan Jackson's Wife Denise Realized Life with Him Was Not a 'Fairytale' after Marrying Him at 19
Country singer Alan Jackson married his high school sweetheart at 19 years old. But not all was a fairytale when manipulation and control began after a betrayal.
Alan and Denise met in high school when Alan threw a penny down Denise's shirt to get her attention. But that trick didn't work, so Alan took it further. He hid in the backseat of her car and jumped out to scare her when she started driving off.
She was 16, and he was 18 when they started dating in their hometown of Newman, Georgia. Denise was a tennis player and top student. They married in 1979 when she was just 19 years old. But Denise continued to college after their wedding. Denise worked as a teacher and later a flight attendant.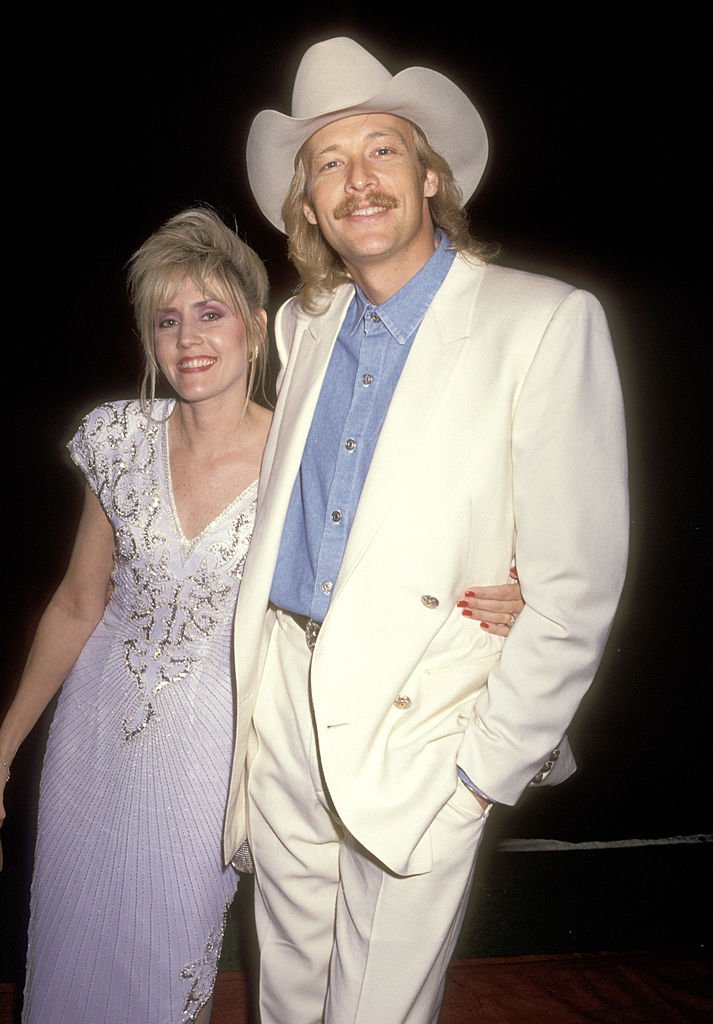 Musician Alan Jackson and his wife Denise. | Source: Getty Images
Dreams of a Fairytale Marriage
Denise was excited about their wedding and wanted to have the perfect marriage, "I was a teenager when I got married and had this almost Cinderella complex. I'm going to marry him, and he's so confident and competent, and he's going to take care of me forever, and life [will] be one grand fairytale," she said.
According to media reports, Alan was cheating on his spouse and they were separated for more than three months.
In 1985 the couple moved to Nashville so that Alan could pursue his country music dreams. Alan worked in a mailroom during the day and in clubs at night so he could play his music.
Glen Campbell gave Alan his big break, and he recorded his first album, "Here in the Real World." Within five years, he was well on his way to becoming a superstar. Alan and Denise started their family with their first-born daughter, Mattie, in 1990.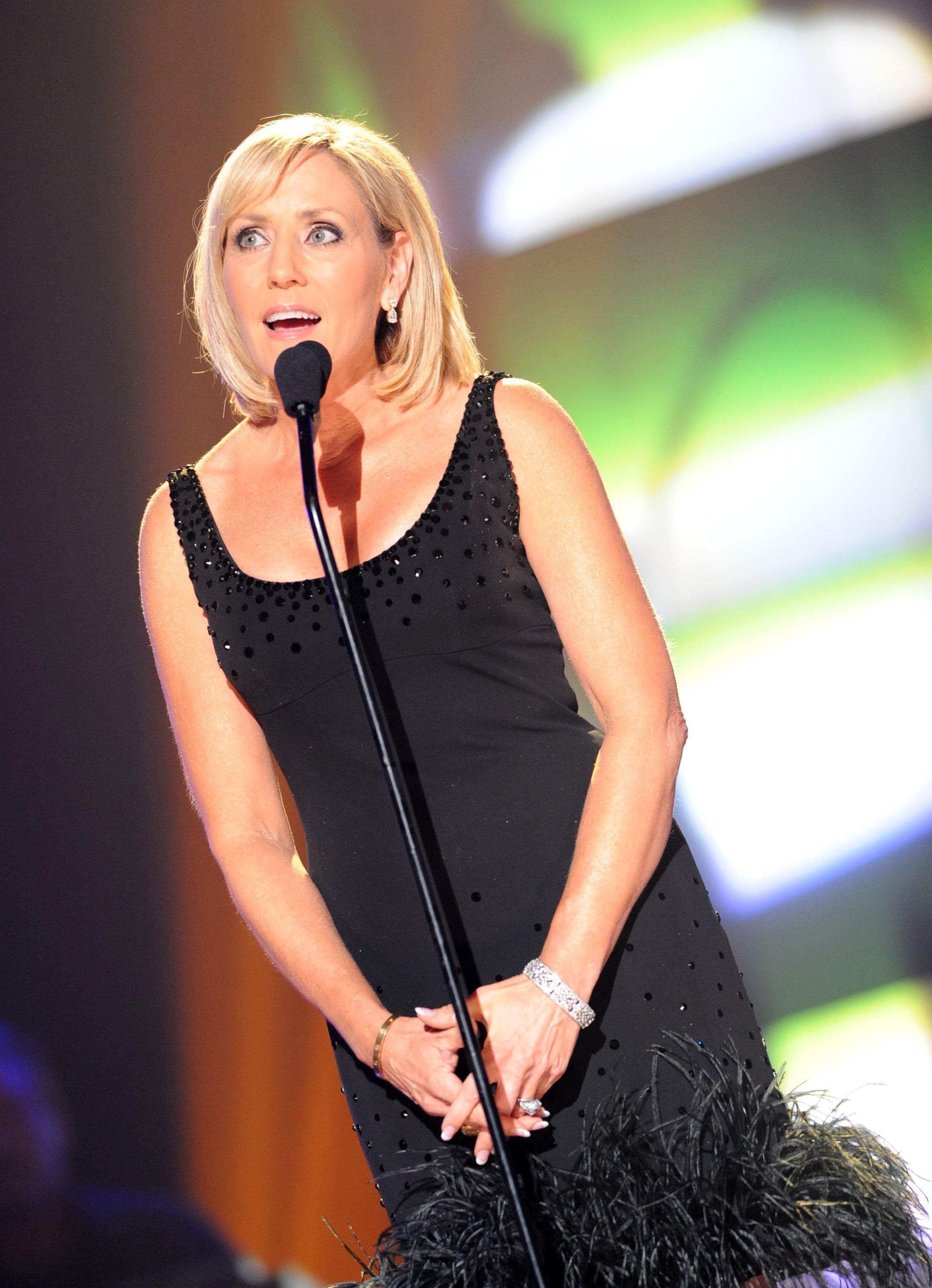 Denise Jackson Taping of "Giants" Honoring Alan Jackson at The Ryman Auditorium on October 30, 2008 in Nashville, Tennessee. | Source: Getty Images
Their second daughter, Alexandra, was born in 1993, and their son, Dani, was born in 1997. After building their dream house in Tennessee 18 years into their marriage, Alan told Denise that he was moving out.
According to media reports, Alan cheated on his spouse, and they were separated for more than three months. Denise said she had spent that time trying to control and manipulate Alan to get back together with her. This left her exhausted.
Denise Realizes That Marriage Isn't a Fairytale
While Denise drove her children home one day, she broke down and realized that she had to surrender everything to God:
"Alan has such a strong personality, and the more his career grew, the more insecure I felt, and the more I absorbed myself into his world."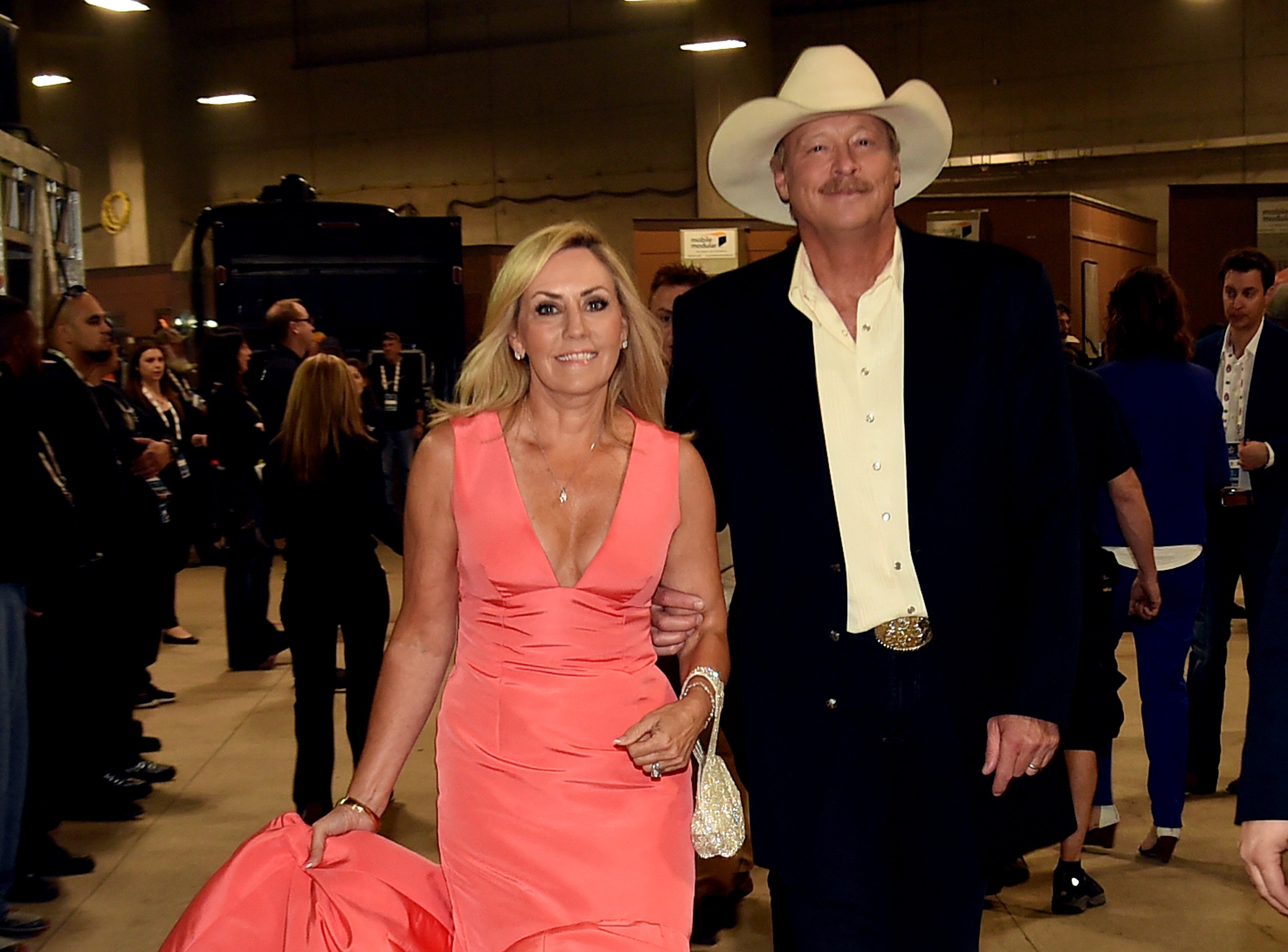 Alan Jackson and his wife Denise attend the 50th Academy Of Country Music Awards at AT&T Stadium on April 19, 2015 in Arlington, Texas. | Source: Getty Images
The realization that Denise lost herself in her marriage and left everything to God gave her a sense of peace. "Life is not a fairy tale, and even the most perfect spouse can not be your all-in-all. We all have our faults, and every adult alive has regrets," she said.
On the other hand, Alan believed that the breakdown of his marriage was due to their young age. He said that he and Denise never got the chance to learn who they were before falling in love. He added that he lost some of that original feeling of being in love.
Denise also said that many women related to her experiences during her marriage, including her fears and insecurities.
Denise Is Learning to Forgive Her Husband
Denise wanted to restore her marriage so much that she realized she had no choice but to forgive Alan for his infidelity:
"I am not really any stronger than any other woman who has gone through that. But I just drew my strength from God. I called out to Him and said, 'Please, help me to be the forgiving wife that I need to be. Help me to be that."
Denise added that while her marriage before the breakup was based on dependency, their marriage afterward was based on love and respect. She said that her marriage wasn't perfect, and every day was a work in progress.
Alan Jackson poses with his 5 awards with a little help from his family- wife Denise, and his three daughters. | Source: Getty Images
Denise and Alan's Marriage after Forgiveness
Denise said that the infidelity she experienced led her to have the marriage both she and Alan wanted to have but didn't know how to. She added:
"The greatest blessings in my life have come out of my worst shattering – his betrayal and our separation were what led to this new, passionate love relationship with God."
Denise also said many women related to her experiences during her marriage, including her fears and insecurities. The couple renewed their vows four months after reuniting in 1998. Their marriage was now better than ever.
Alan and Denise share three daughters. Their first, Mattie, was born in 1990. She graduated from the University of Tennessee in 2012 and founded an organization called "NaSHEville."
According to an Instagram description, the organization aims to "celebrate sisterhood and give back to orphans, widows & trafficked women." Mattie tragically lost her husband, Samuel "Ben" Selecman, in 2018 after he fell from a boat dock.
The second sibling, Alexandra "Ali" Jane Jackson, was born in 1993. She preferred to live her life away from the spotlight. She married Sam Bradshaw in July 2018. The youngest sibling, Dani Grace Jackson, was born in 1997. Much like Alexandra, she also lives her life out of the spotlight.
The couple is proud of their children. Alan said, "They're good kids, and they're smart, and they make good choices. So you [have to] trust them, and try to raise them well. I mean, my girls are very sweet; I'm very proud of all of them."
Alan hoped that his daughters thought of him as having good humor. He also wanted his daughters to be open with him and not hide that they were dating anyone because he knew what he was like at their age.
Please fill in your e-mail so we can share with you our top stories!