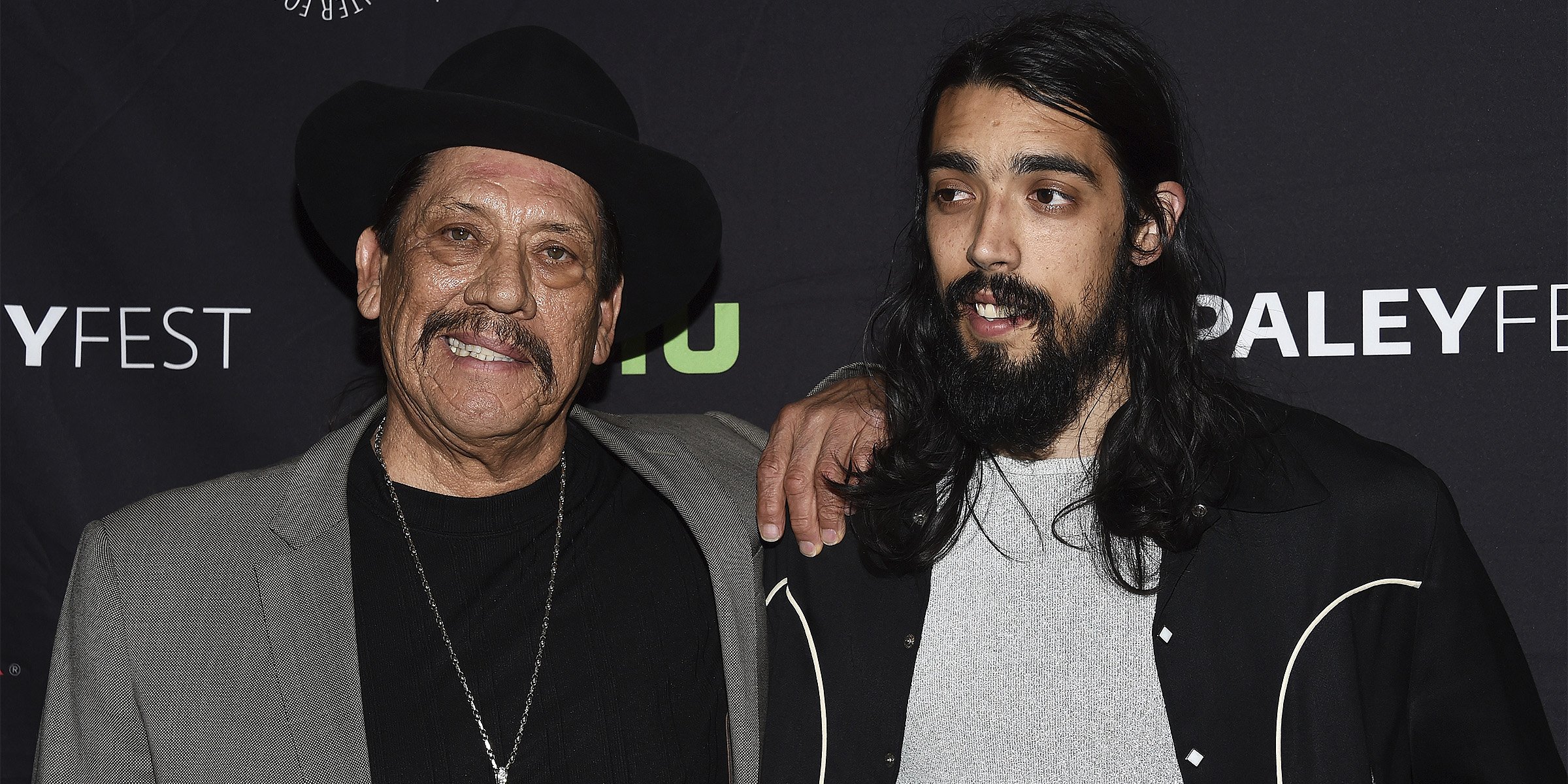 Getty Images
Who Is Gilbert Trejo? Meet Danny Trejo's Son Who Is a Promising Film Director
Growing up, Gilbert Trejo watched his dad play in front of the camera. Now, it's his turn — but he would rather tinker behind the lens, filming movies filled with potential.
With his tattooed appearance and rugged looks, Danny Trejo has been typecast in criminal roles such as in "Desperado" or "Dirty Harry."
This can be intimidating, and his history with drugs and run-ins with the law do not help with the many assumptions that may come with his film history.
HOW MANY KIDS DOES DANNY TREJO HAVE?
"My kids are my greatest accomplishment."
Danny has five children: Gilbert, Danielle, Esmeralda, Danny Boy, and Jose. Not much is known about Jose, born in 1991, while Danny Boy is also private except for the slew of dog pictures on his Instagram profile.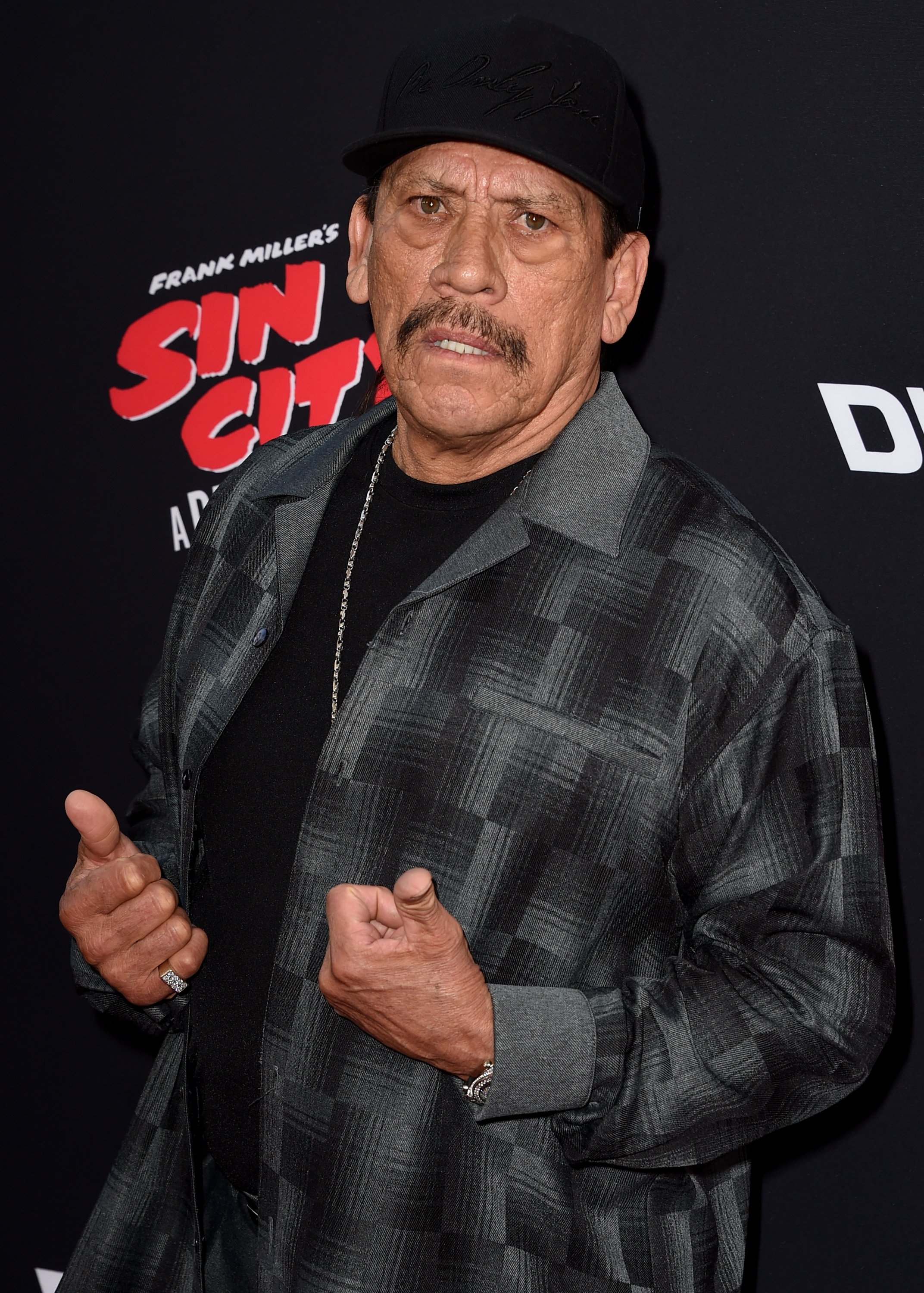 Danny Trejo at the "Sin City: A Dame To Kill" on August 19, 2014 in Hollywood. | Source: Getty Images
Esmeralda also likes to keep to herself, but her sister Danielle, born in 1990, has taken to acting, appearing in "Strike One" and "1st Strike."
However, Gilbert indeed follows in his father's shoes, although he finds himself trying to make a career behind the camera. Sadly, Gilbert, born in 1988, found himself in the world of drugs just as his father did when he was younger.
But, with the help of his experienced dad, he is now completely clean and keeps on rising in the industry as a promising young filmmaker. Speaking about how his father has influenced his career, he said:
"First off, hanging out with my dad is like a master class in how to compose yourself on set. I've never seen anyone work with him that didn't have a new standard. He totally raises the bar and forces you to rise to the occasion."
Gilbert has included Danny in many of his projects, such as "Machete" and "From a Son." But, his love for film doesn't end when he leaves the director's chair.
True to his roots in the onscreen arts, he and Taylor Treadwell got married in 2016 in a venue where part of the "The Shining" was shot, and David Bowie made part of his music video for "The Next Day."
Sadly, there were no fortune-bringing omens available in these facts as he and his now-ex-wife officially signed the divorce papers in 2018.
WHO IS DEBBIE SHREVE? MEET DANNY TREJO'S EX-WIFE AND MOTHER OF HIS SON GILBERT
Of course, she was not the only important woman in Gilbert's life. His father married his mother in the late 90s. But, the two eventually went their separate ways.
Debbie, born in 1957, is a former actress. She appeared in movies such as "Tennis, Anyone…?", High Hopes," and "Vengeance." Film truly runs in Gilbert's blood, so it would be wise of us to keep our eyes open for this up-and-coming director.
Please fill in your e-mail so we can share with you our top stories!