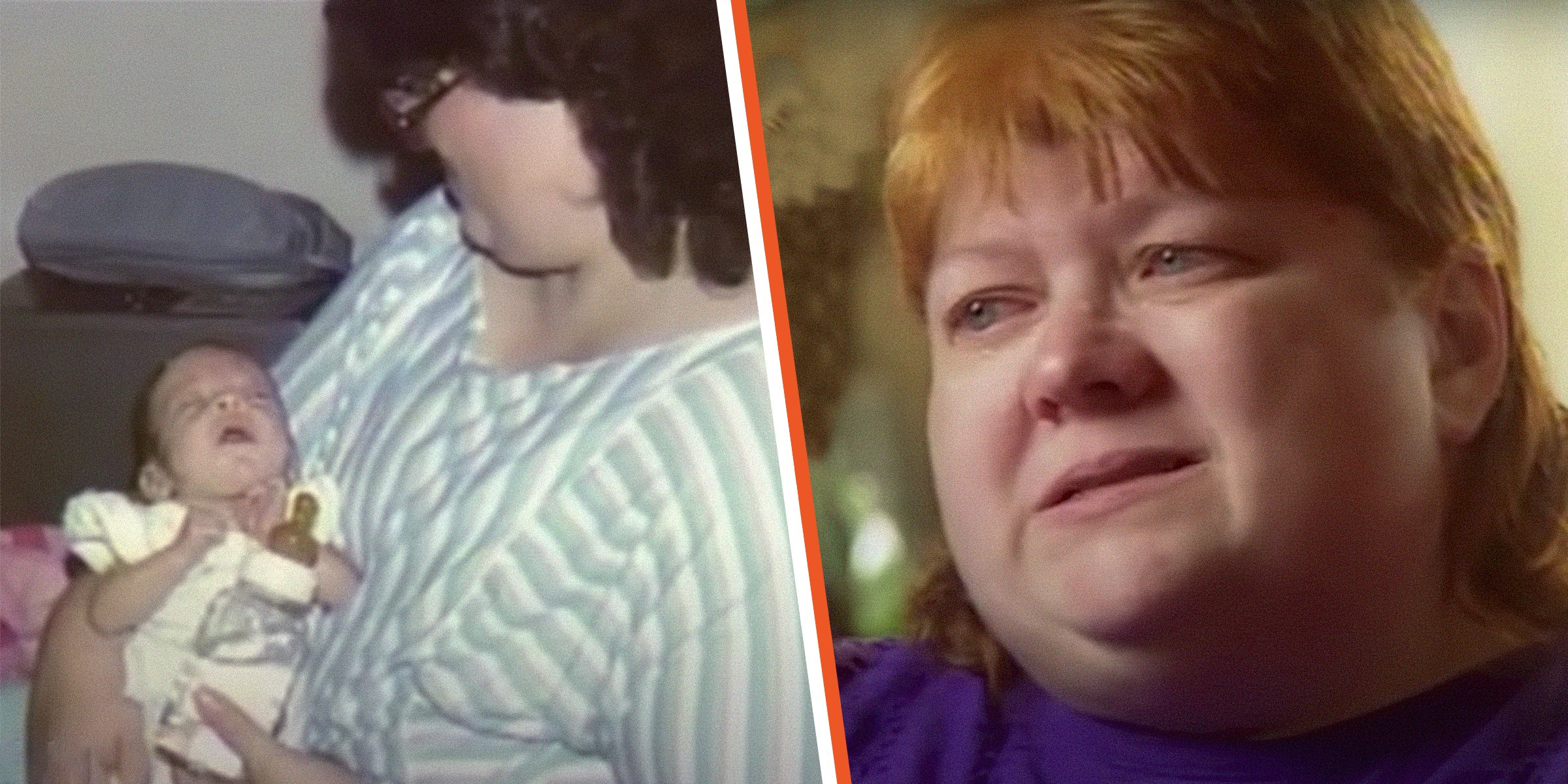 youtube.com/OWN
Mom Hears Terrifying Sounds from Baby Monitor, Finds Out Her Baby Is Not Alone in the Room
The term "givers never lack" may sound cliché, but it professes an assurance for those who like to give, reminding them that eventually, they will enjoy the privilege of receiving. That is what happened to this first-time mom who was alerted by a terrifying sound.
Parenting involves a lot of work, and even though many parents pledge to be the best at the game, there are times when they slip up.
Thankfully, sometimes, these hiccups do not negatively affect their lives. Instead, they learn from them and are more conscious about managing their responsibility and being more alert.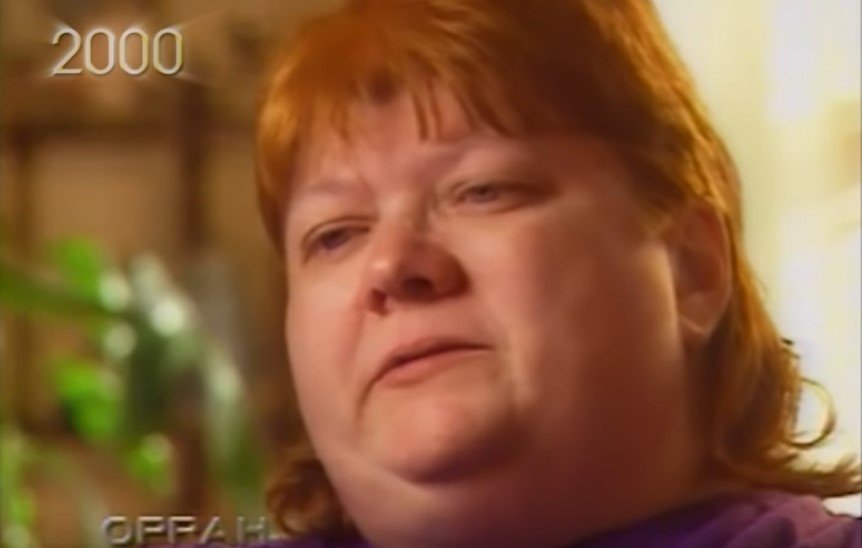 Picture of Bernita Rogers | Source: Youtube/OWN
For the Rogers, who welcomed their daughter, Stacey, becoming parents was their dream, and when it happened, they tried their best to keep their offspring away from harm's way. Thankfully, with the help of an unlikely family member, Stacey was saved when she could have passed away alone in her nursery.
THE ROGERS' DESIRE TO HAVE A BIG, HAPPY FAMILY
Bernita and Roy Rogers were a happy couple, ready to build a family. But the only problem was that as much as they tried, it was tough.
Although Bernita conceived, before the family had the chance to spend time with their child, death came, snatching their little bundle of joy.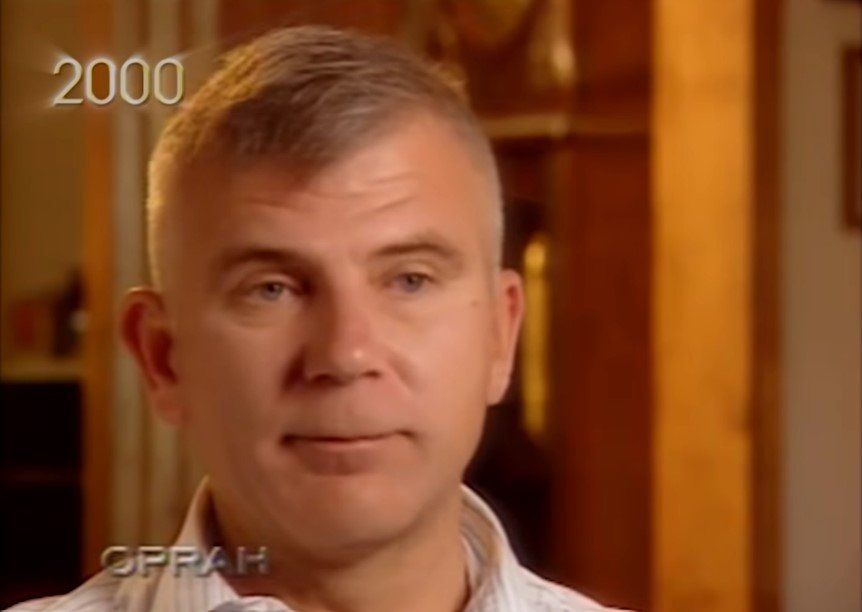 Picture of Roy Rogers | Source: Youtube/OWN
This did not deter them from trying again and again. Sadly, they lost three babies the same way. This left the couple heartbroken. During an interview with Oprah Winfrey, Bernita tearfully confessed:
"There's a place that you don't know will ever be filled. That love you have for a child. A child that you could nurture and hold. And you reach a point that you know it's gonna be; it's gonna be a hole in your heart that nothing quite fills."
Despite the disappointment, it did not deter the couple from being hopeful. They also maintained a loving relationship, allowing their love to shine beyond the home front.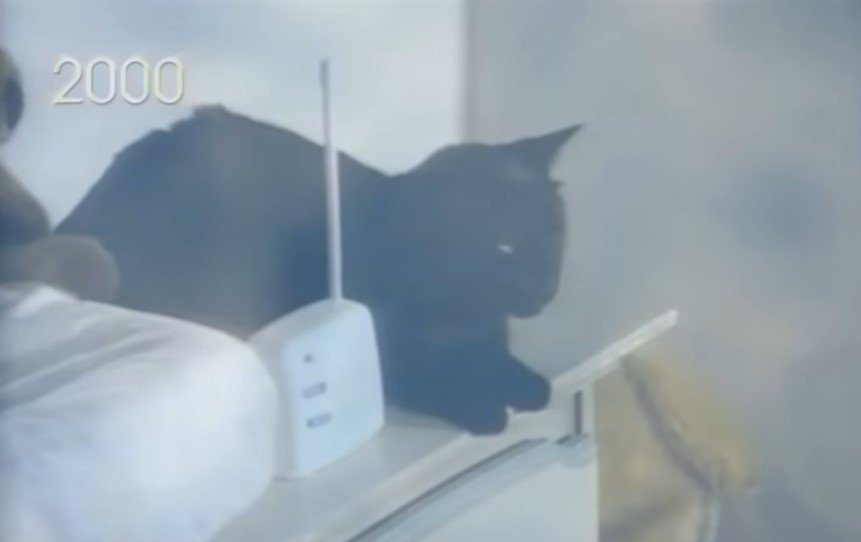 Picture of the Rogers' cat, Midnight | Source: Youtube/OWN
THE ROGERS' STORY CHANGES AFTER ACCEPTING A CAT
The Rogers had more than enough love to go around that when they noticed a stray black cat lurking around their house, they took it in. Bernita and Roy were great at caring for their pet. They even named the cat Midnight because of its color. However, Midnight was far from being anything close to cynical. According to Bernita:
"He was very, very affectionate, very cuddly, very demanding, wanting affection, wanting to be petted."
A year after having the cat in their house, Bernita became pregnant, but unlike previously, this time, she welcomed a healthy baby girl whom they named Stacey.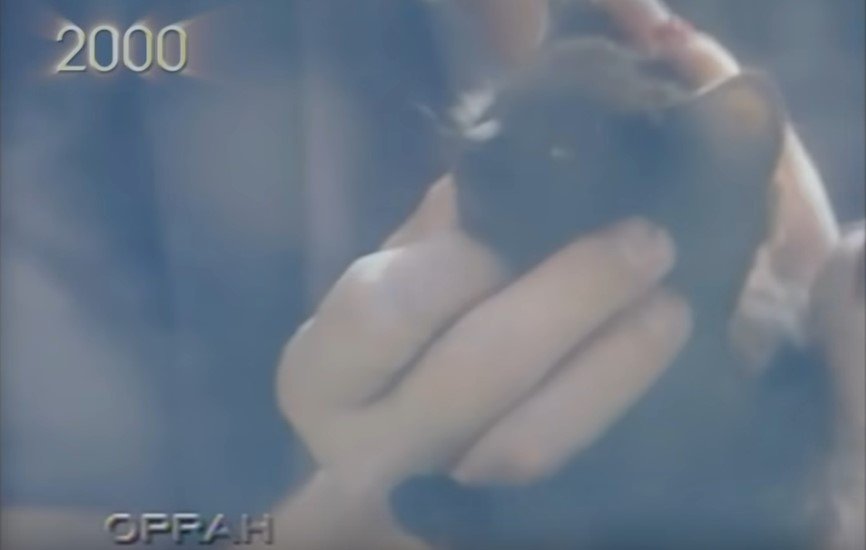 Picture of the Rogers' cat, Midnight | Source: Youtube/OWN
The couple believed that their daughter's birth was a miracle. The new mom was overwhelmed with joy, adding that her daughter's delivery circumstances made her special. In her words:
"She was the one that was there for us, just waiting all those years."
As expected, the couple was ready to guard their newborn with their lives. They ensured that she was protected while alone in her nursery by placing a baby monitor by her crib. Somehow, Midnight got the message, becoming a watch guard for his owner. The cat would often be seen around the baby, watching her.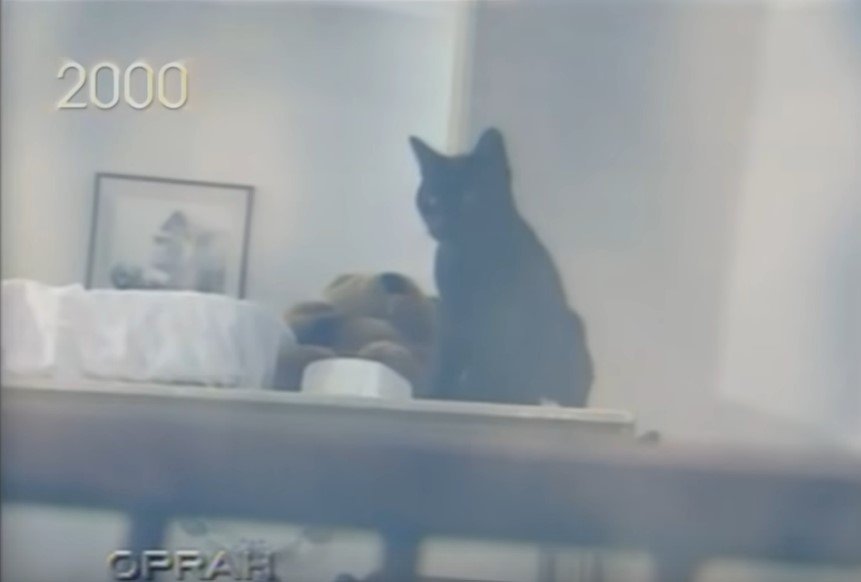 Picture of the Rogers' cat, Midnight | Source: Youtube/OWN
HOW THE CAT SAVED THEIR DAUGHTER'S LIFE
While they enjoyed the euphoria of being new parents, thinking that nothing could ever go wrong, the couple experienced a terrifying situation. When Stacey was 6-weeks-old, the infant fell ill.
The concerned mother rushed her to the hospital, where a pediatrician told her that it was nothing to worry about. Stacey had only caught a cold and was dealing with a respiratory infection that would clear in no time.
After the doctor's visit, Bernita returned home with a lot more calmness. A few hours later, her parents came to visit and decided to put Stacey asleep in her crib to attend to them.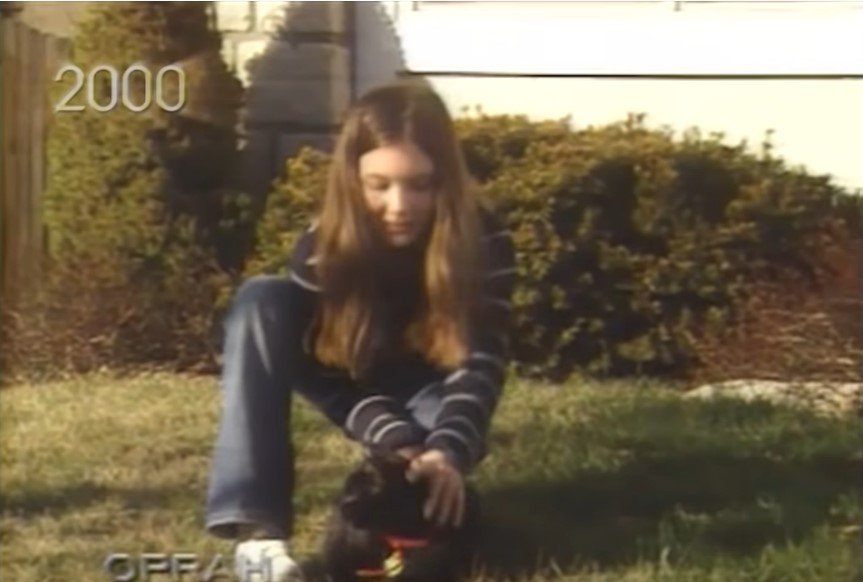 Picture of Stacey with Midnight | Source: Youtube/OWN
After a short while, Midnight ran downstairs and tried to get the attention of the new mom. He persistently jumped on her lap, but Bernita did not yield. She continued discussing with her parents until a strange sound was heard on the baby monitor.
Midnight had left the family for Stacey's crib, where he began making screeching sounds. They all ran to the baby's room and witnessed the most shocking scene. While describing the incident, Bernita said:
"He's sort of leaning out over the bassinet, and I immediately looked at the baby, and she was gasping, and her color was blue. I was extremely concerned cause I really, at that moment in time, thought I was going to lose her."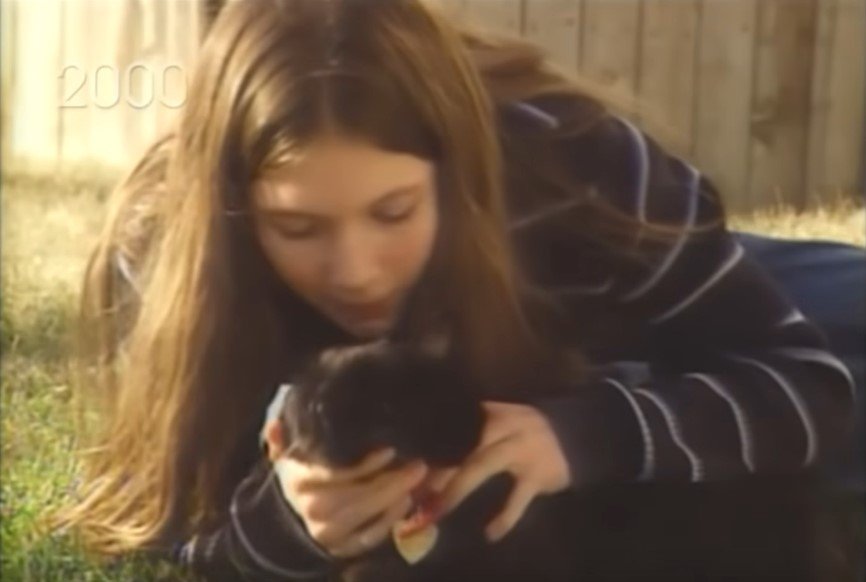 Picture of Stacey with Midnight | Source: Youtube/OWN
Without hesitation, Bernita carried her baby to the hospital. They treated her for respiratory failure, and she soon returned to normal. When the family arrived home, they realized that they could have lost their miracle without Midnight's intervention.
Bernita admitted that there was no way they could repay the amazing cat, but the family chose to remain as loving as ever to the animal. Twelve years after the incident, Stacey maintained a closeness to her dear friend Midnight. According to her:
"I love him dearly because he's always been around for me."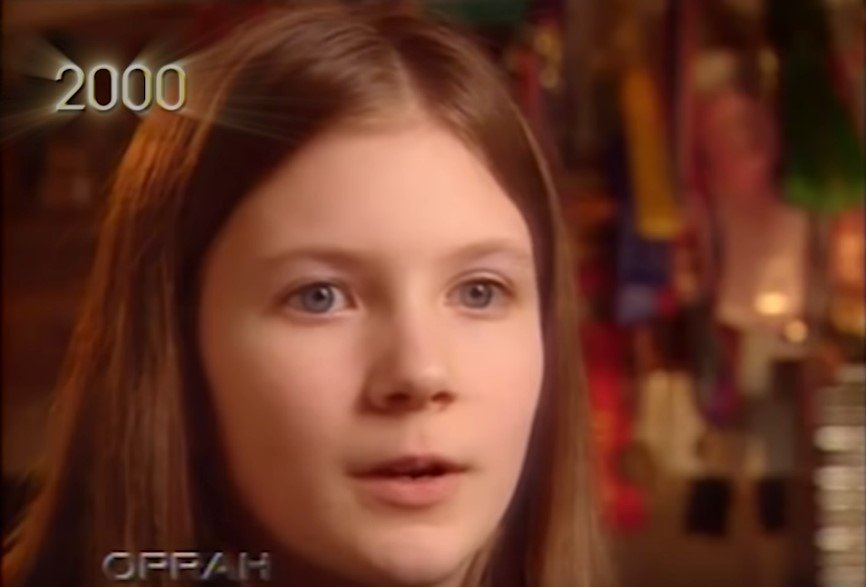 Picture of Stacey Rogers | Source: Youtube/OWN
The Rogers remain eternally grateful to Midnight for giving them another chance to watch their little child grow into a young and adorable daughter. Midnight continues to be a superhero to the Rogers, who first showed him love by nurturing him under their roof.
WHAT TO TAKE AWAY FROM THE STORY
Giving means that the hands are always open and accessible, allowing receiving to be easy. Whether it is financial assistance, words of encouragement, or kind gestures, the truth is, the world would be a better place if people gave much more than they care to take.
Have you ever experienced such a fantastic miracle, especially from an unlikely source? What's your take on giving or showing people love?
Please fill in your e-mail so we can share with you our top stories!