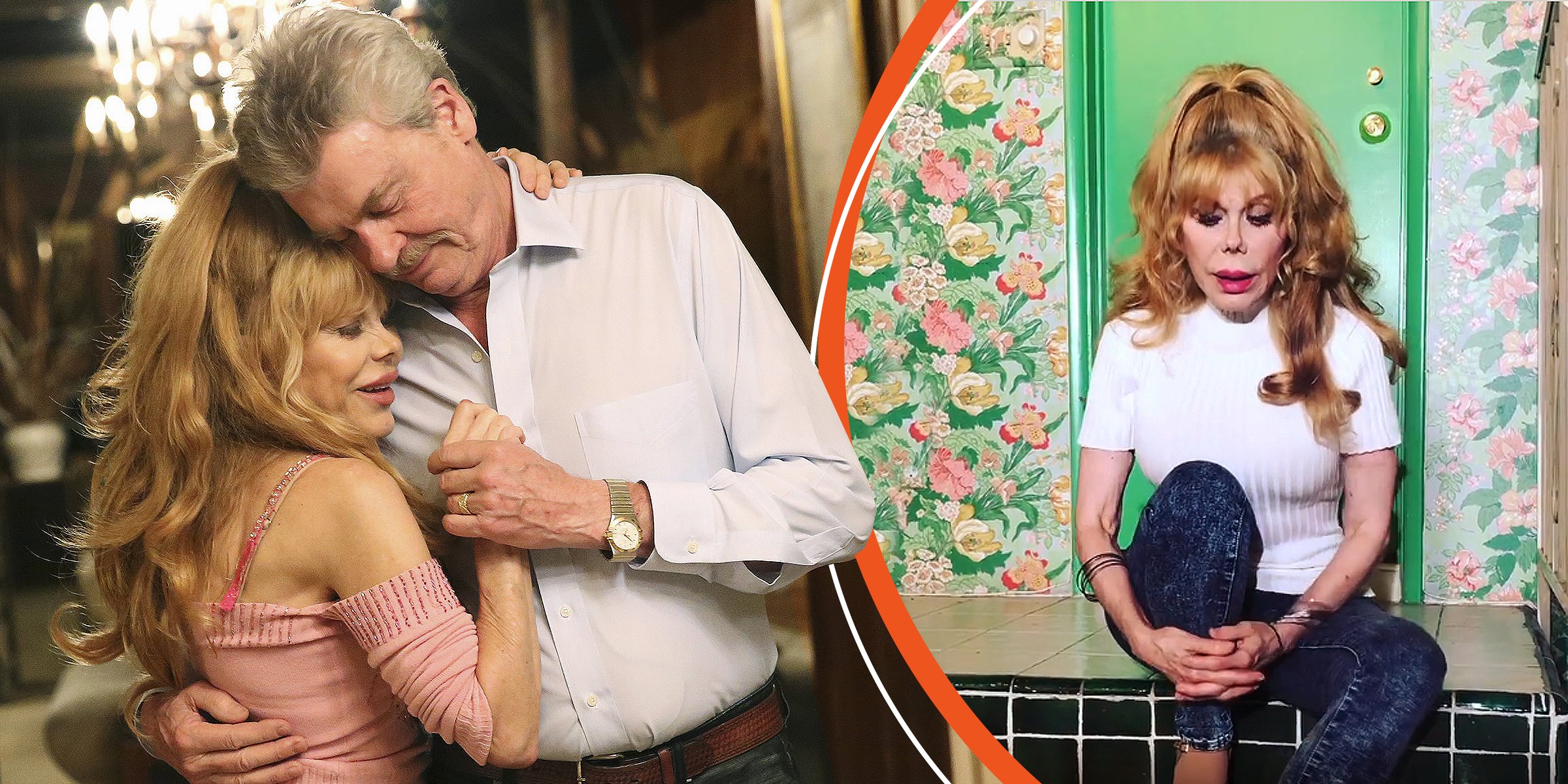 Charo and Kjell Rasten | Charo | Source: Getty Images | instagram.com/officialcharo
Inside Charo's Elegant Home Where She Found Her Husband of 40 Years Dead: 'He Was an Amazing Man'
Popular performer Charo was happily married to her Swedish husband for four decades until she found him dead.
Spanish-American Actress, Singer, Comedian, and Guitarist Charo was born on January 15, 1951. She is one of the most famous entertainers globally and has been in the news countless times due to her raw talent and style.
However, the icon's career is not the only thing that has put her name on people's lips. Charo made the headlines when she tied the knot with controversial Spanish Musician and Bandleader Xavier Cugat.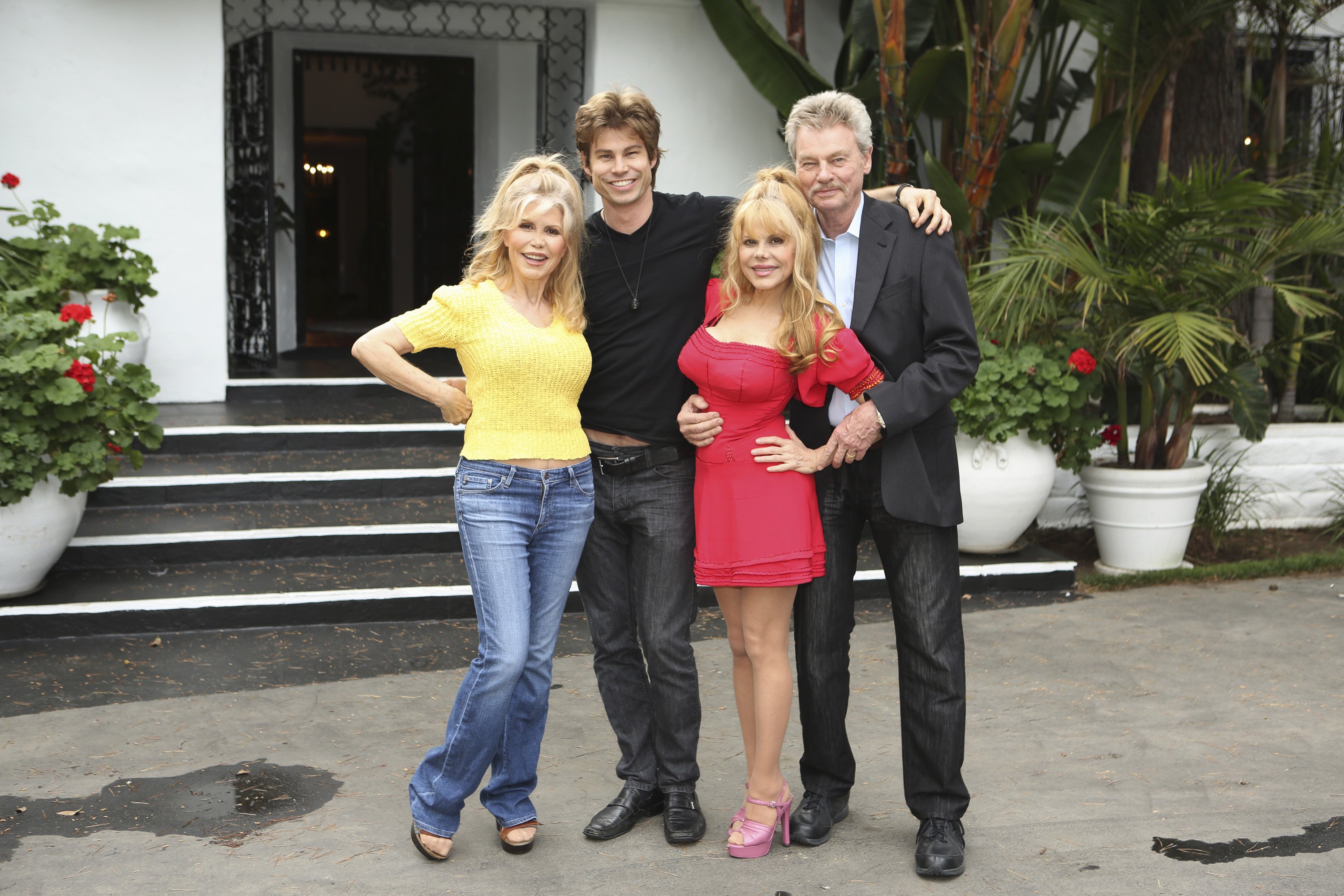 Entertainer/musician Charo and actress Jill Whelan are featured on "Celebrity Wife Swap." | Source: Getty Images
In her teenage years, the latter had discovered the singer while she was singing on a Spanish children's TV show. Despite being in his 60s and Charo being a teenager, the pair still walked down the aisle.
The Hollywood star once revealed that she and Cugat had great respect for each other despite the age difference. She said he was her best friend and a gentleman and a half.
The couple stayed married for a few years before calling it quits in the late 1970s. Following their split, Charo found love again in the arms of Film Producer Kjell Rasten.
The pair first met each other at the Golden Globes, and the producer's good looks smote Charo. Recalling her first impression of Rasten, the award-winning singer noted:
"This man was hot, hot, hot. When I saw him, I said [expletives]."
Charo attends the Mercy For Animals 20th Anniversary Gala at The Shrine Auditorium on September 14, 2019. | Source: Getty Images
The pair eventually went on a lunch date, but Charo was not looking to start a relationship, so they parted ways afterward.
One year later, they saw each other again at a gas station when Rasten approached the singer with a mustache and his glasses on. Charo did not recognize him but pretended as if she did. Rasten, after that, gave her his card to call him.
After a couple of days, she invited him over to dinner and promised she would make paella. Charo fell in love with Rasten during dinner. They exchanged wedding vows on August 11, 1978, and in 1981, Charo and Rasten welcomed their son, Shel.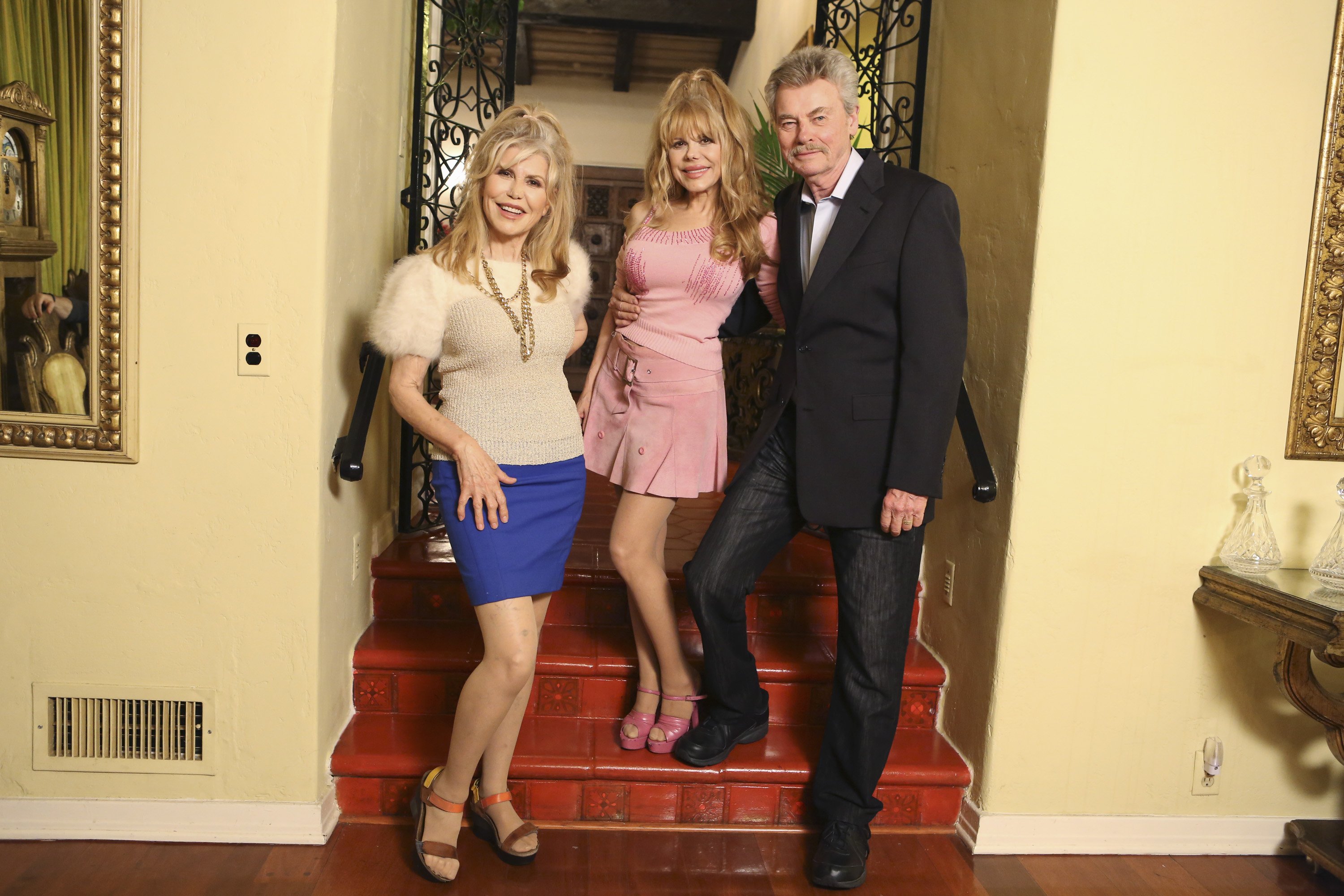 Entertainer/musician Charo and actress Jill Whelan are featured on "Celebrity Wife Swap." | Source: Getty Images
Kjell Rasten's Sudden Death
Charo and Rasten stayed married for 40 years until the producer's death ended their union. On February 18, 2019, the singer walked through her home and sang "Good morning, good morning" when she saw her husband's unconscious body on the floor.
Immediately, the police and paramedics were called, and they arrived at the scene. Then, they transported Rasten to the Cedars Sinai Medical Center, where he was pronounced dead at 1:00 p.m.
He was 78. It was a very devastating sight for Charo. Describing how she felt about her husband's demise, the actress confessed: "I have an invisible bullet in my heart."
The following day after Rasten's death, Charo made it known that her husband had developed a rare skin disease. In addition, he had become depressed and was placed under various medications.
Eventually, it became unbearable for Rasten, and he took his life. Charo relayed that her husband was a good father and husband despite everything that had happened. In her words:
"He was an amazing man, a great husband, and the best father I could imagine to our son. He dedicated his life to loving and supporting his family."
Charo would live in agony for the next month, retreating to her bedroom, where she cried. The actress recalled: "I was empty," and she considered that her time as a woman had ended.
However, after spending 30 days in isolation, Charo realized that she had other people who cared for her and needed her to be strong. So, she decided to continue entertaining her fans while praying to God.
Inside Charo's Beautiful Home
Before her husband's demise, Charo lived with the producer in an elegant home in Beverly Hills. The property is enormous as it often hosts many of the couple's family members.
The 8000 square foot house built in 1931 comprises five bedrooms and five bathrooms. One of the rooms, painted pink, serves as the singer's closet, where her beautiful outfits, designed by her sister, are lined up.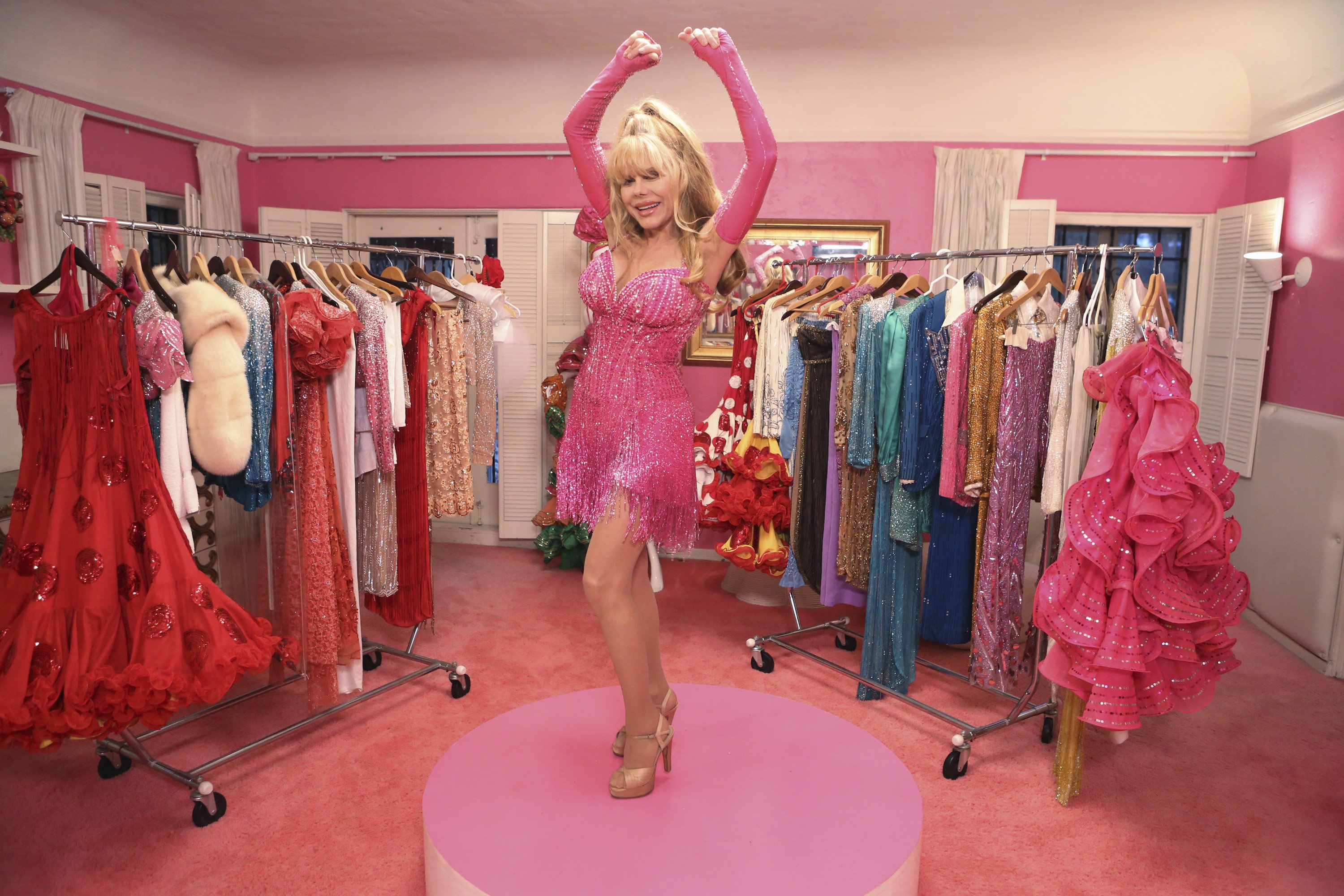 Entertainer/musician Charo and actress Jill Whelan are featured on "Celebrity Wife Swap," WEDNESDAY, JUNE 17 (10:00- 11:00 p.m., ET) on the Disney General Entertainment Content via Getty Images Television Network. | Source: Getty Images
Other features of the house include a big dining area beautifully decorated with red candles, a chandelier, a fireplace, a lovely relaxation spot outdoors, a fully equipped kitchen, and a bar.
Hanging above the bar is a vivid painting of herself from the 1970s. The property also has a serene environment filled with flowers and trees on the exterior and Mid Century Modern designs on the interior.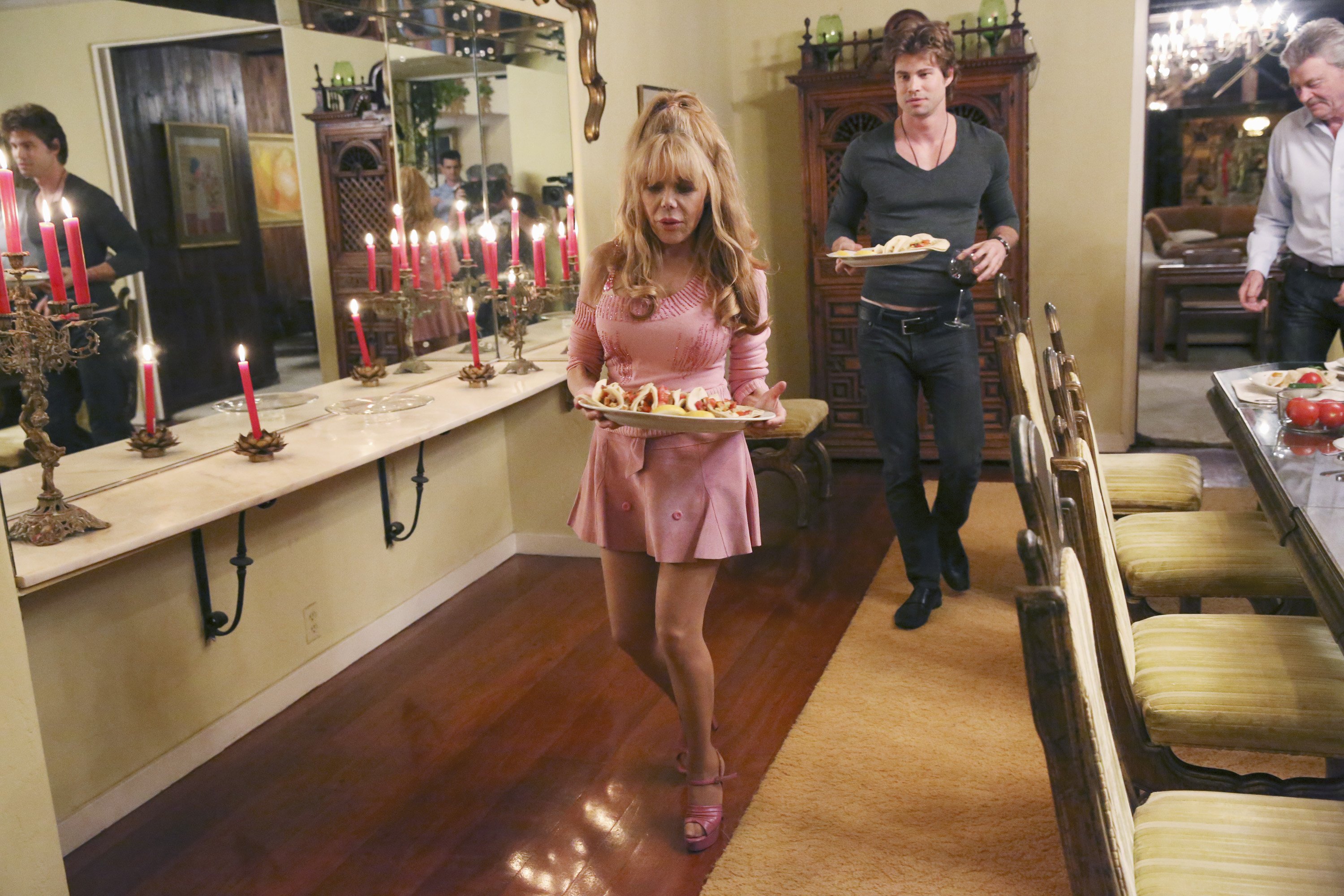 Entertainer/musician Charo and actress Jill Whelan are featured on "Celebrity Wife Swap." | Source: Getty Images
While Charo lived happily with her husband and son in their home before the Rasten's death, the singer once revealed she had a conflict with her neighbors over her pet bull, which she adopted in 2009.
According to the actress, a neighbor complained about the animal's feces stench, forcing her to give up the bull named Manolo. However, the actress said the bull lived on a horse farm in Malibu and was allowed to visit her.
Charo's Life after Her Husband's Death
It has been two years since Rasten's death, and the actress appears to be in a good place. Her ability to thrive comes as no surprise, as she noted shortly after her husband's demise that: "I love life. I will continue entertaining, and I will continue praying."
Indeed, the actress is coping well with grief and is focused on spending her time helping people find joy. Charo once noted that:
"You must live! And you must watch out for the people you love! I have a plan. I want to change the world. I know what I want; what I want is what people want."
For some time, the singer has been keeping her fans updated by sharing videos from her home on social media, showing her daily routines.
Charo could be seen donning a yellow gown and her signature blonde hair in one of the uploads while giving her followers some essential tips about bananas. She added the caption:
"Hola Amigos, I want to share with you that A Few Bananas At Day will keep your nerves and musculos happy and awake. State safe. I love you all. Besos."
Regarding her career, Charo still performs, despite her age. She is on a club schedule and plays the guitar until 2 a.m. or 3 a.m., practicing for her next live performance.
Most importantly, the Hollywood star spends time with her grown-up son, and she is still surrounded by other family members who love her.
The National Suicide Prevention Lifeline is 1-800-273-8255. Other international suicide helplines can be found at befrienders.org.
Please fill in your e-mail so we can share with you our top stories!
The information in this article is not intended or implied to be a substitute for professional medical advice, diagnosis or treatment. All content, including text, and images contained on news.AmoMama.com, or available through news.AmoMama.com is for general information purposes only. news.AmoMama.com does not take responsibility for any action taken as a result of reading this article. Before undertaking any course of treatment please consult with your healthcare provider.