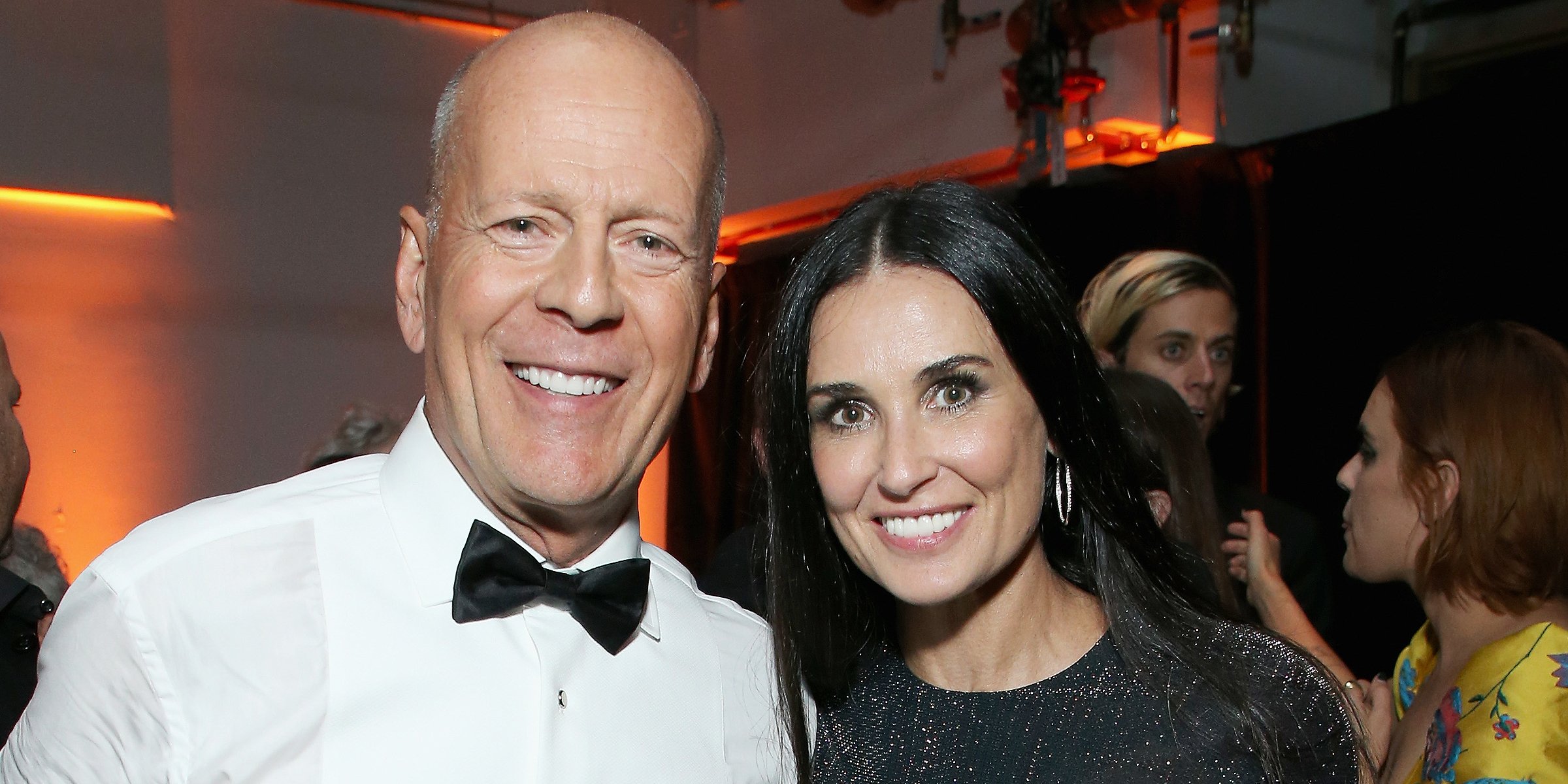 Getty Images
How Bruce Willis' Wife Reacts on His Relationship with Demi Moore?
Hollywood star Bruce Willis is married to Emma Heming, who confessed that over-caring for all her family members at her home negatively affected her mental and overall health.
Parenthood is not easy, and Emma Heming knows it firsthand. She confessed that being her family's caregiver and putting their needs above her own took a toll on her well-being.
It is essential to point out that Bruce Willis was diagnosed with aphasia, which affects a person's ability to communicate. Heming eventually learned that over-caring for others led to under-caring for yourself, so she "disconnects" by exercising.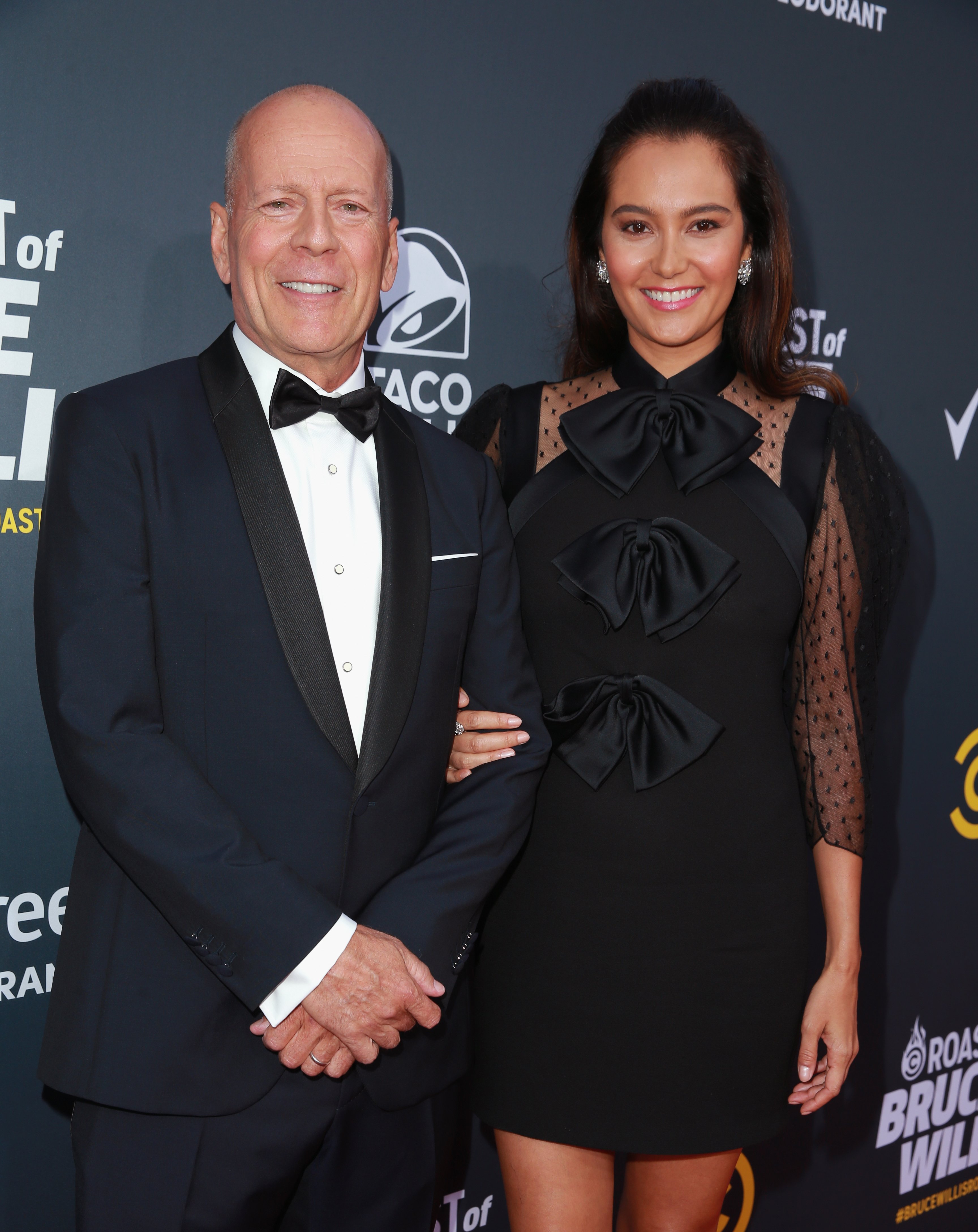 Bruce Willis and Emma Heming on July 14, 2018 in Los Angeles, California | Source: Getty Images
HOW DOES BRUCE WILLIS' WIFE REACT TO HIS RELATIONSHIP WITH DEMI MOORE?
Before Willis and Heming tied the knot in 2009, he was married to Hollywood star Demi Moore for 13 years. When Moore and Willis met in July 1987, she was engaged to Emilio Estevez.
Willis and Moore immediately fell in love and started dating after she and Estevez broke off their engagement. In November 1987, Willis and Moore married in Las Vegas only four months after their first meeting.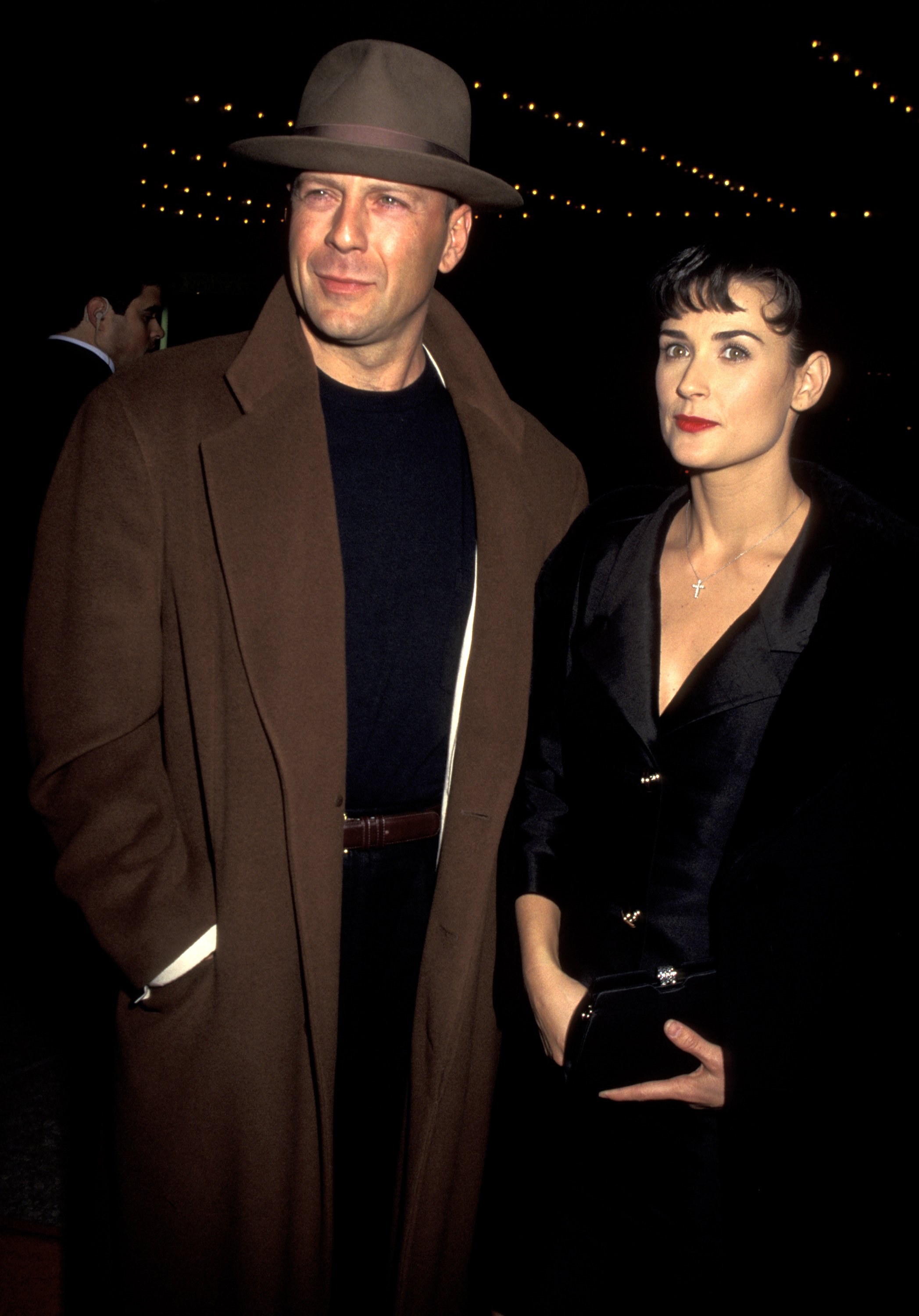 Bruce Willis and Demi Moore in Los Angeles, California, in January 1996 | Source: Getty Images
Unfortunately, the former couple couldn't make their relationship last forever. In June 1998, after welcoming daughters Rumer in 1988, Scout in 1991, and Tallulah in 1994, they announced their separation.
They filed for divorce in October 2000, and the process became final that same day. Luckily, Willis and Moore made raising their daughters in a healthy environment their priority, so they remained close friends over the years.
Bruce Willis and Demi Moore's relationship is so loving that she even posted a throwback photo of the two from "The Fifth Element" premiere at the 1997 Cannes Film Festival.
Emma Heming has no issues with Willis and Moore's dynamic. She once said she was grateful that Moore welcomed her into her family. Heming also wrote, "All the feels [heart emoji] beautiful" on Moore's throwback post.
Rumer and Scout followed in their famous parents' footsteps and are actresses.
WHO IS BRUCE WILLIS MARRIED TO NOW?
Bruce Willis' wife, Emma Heming, is a model and actress born in Malta and raised between north London and California. She met Willis in 2007, and they kept the details of their relationship's early stages under wraps.
In January 2008, they attended the "What Just Happened?" premiere at the Sundance Film Festival – one of the first times they participated in an event as a couple.
Later that year, Willis took Heming to the "Flawless" premiere, where she was photographed with Tallulah and Moore. In March 2009, Bruce Willis and Emma Heming married in Turks and Caicos, and they have been together since then.
HOW MANY KIDS DOES BRUCE WILLIS HAVE?
The "Die Hard" star has a large family. Apart from Rumer, Scout, and Tallulah – Willis' three daughters with Demi Moore – he is also dad to Mabel (April 2012) and Evelyn Willis (May 2014) – his daughters with Heming.
Rumer and Scout followed in their famous parents' footsteps and are actresses. Rumer has acting credits in "Once Upon a Time in Hollywood," "Sorority Row," and "Striptease," and Scout has worked in "The Scarlet Letter," "Breakfast of Champions," and "Bandits."
On the other hand, Tallulah is a mental health advocate and fashion designer engaged to filmmaker Dillon Buss. What a beautiful and talented family!
Please fill in your e-mail so we can share with you our top stories!