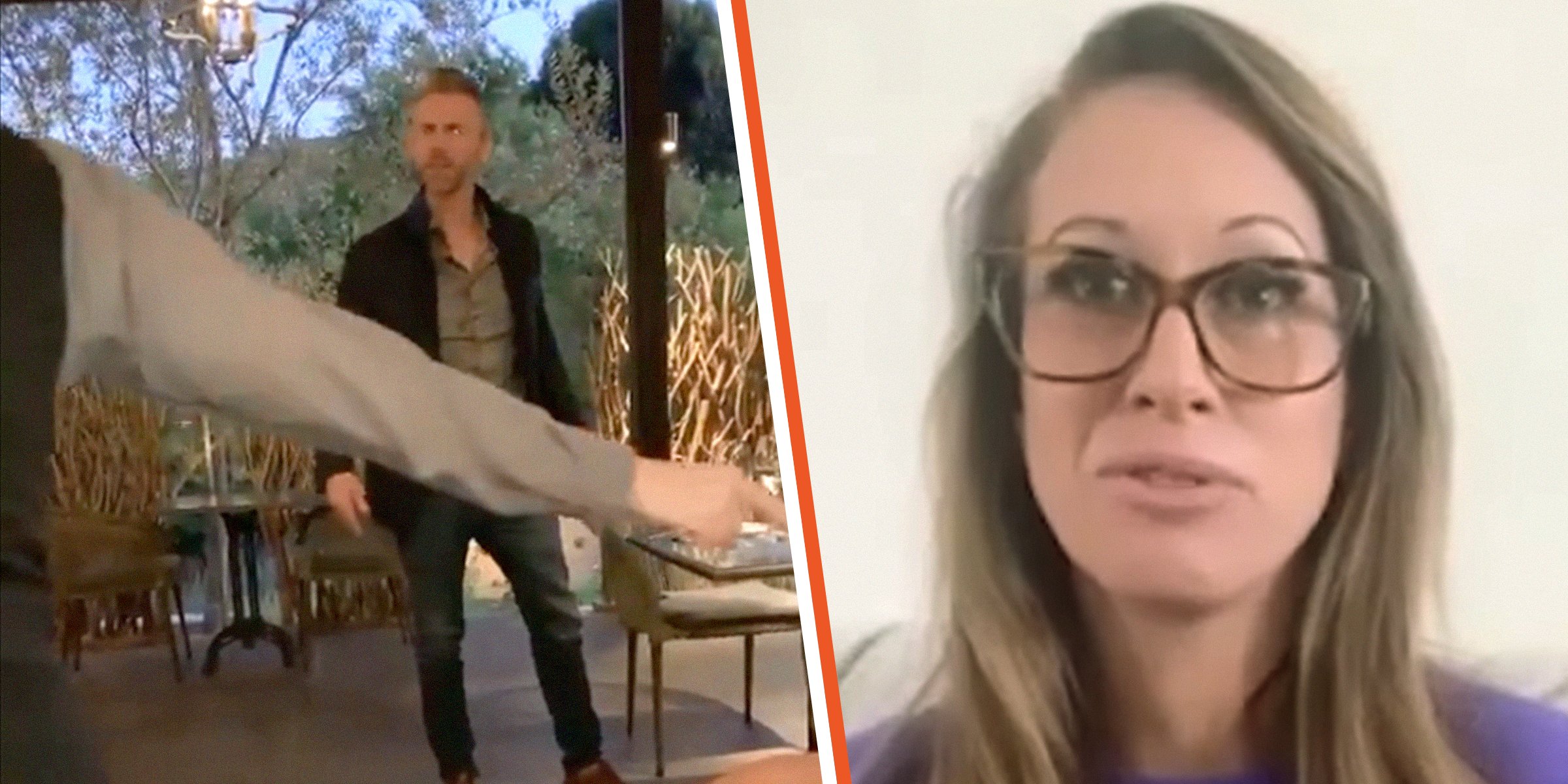 YouTube / ABC 10 News
Waitress Kicks Out a Rude Rich Man from Restaurant, Receives $82,000 in Tips
When the restaurant she waitressed in reopened after a really long time, Gennica Cochran was excited to get back to work. While doing her job one day, she was left with no choice but to expel a rich, rude techie from the eatery after he did something unthinkable to a family enjoying their meal.
How often have you taken a stand for someone targeted for something that wasn't their fault? Would you just stand there and think whether or not to chime in and voice your support? Or would you simply stay tight-lipped and walk away, brushing it off as nothing?
But that's not what one daring Californian waitress did. Instead, she listened to her heart when she witnessed something terrible happening to a family and jumped to their defense. She was hailed an "everyday hero" by many. After her story went viral, people flooded her with appreciation and a lump sum of $82,000 in tips.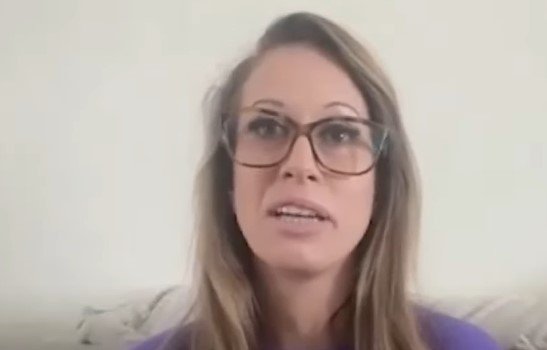 Gennica Cochran | Source: YouTube/ABC 10 News
Gennica Cochran's entire life revolved around hospitality. For 20 years, she'd dedicated her time and energy to serving people. However, one day, she realized that she had to do more than just take customers' orders after an Asian family stepped into Carmel Valley's Lucia restaurant on the Fourth of July weekend in 2020.
Despite knowing this footage would land him in deep trouble, Lofthouse wouldn't calm down.
It was also the first time the eatery had reopened after a very long time. So, like the other staff, Cochran was delighted to commence her service. When she saw the Orosa Chan family and a bunch of other guests, she was elated to take orders, although she wasn't attending to the Chans that day.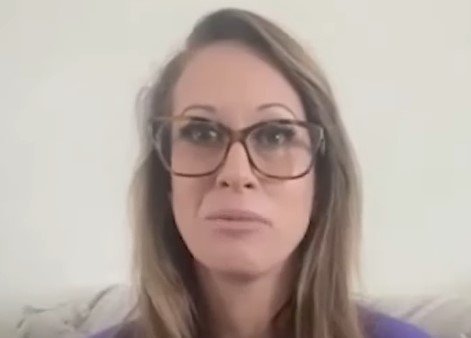 Gennica Cochran | Source: YouTube/ABC 10 News
Jordan Chan and the rest of her family were there to celebrate a beloved family member's birthday. Of course, they thought it was a fantastic idea to raise a family toast on their special day.
Meanwhile, San Francisco tech CEO Michael Lofthouse was dining in the same venue. Although Cochran wasn't serving him, too, she had her eyes fixed on him because of the questionable antics he staged. For some reason, she couldn't understand why Lofthouse switched numerous tables after the Chans walked in.
He'd even sent back the orders and was rude to the manager on several occasions. Cochran watched in patience, assuming he would settle down. But she was wrong because Lofthouse was there to destroy the peace in the ambiance.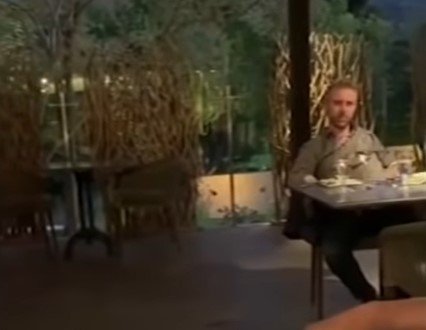 Michael Lofthouse | Source: YouTube/ABC 10 News
KEEPING CALM TILL THE END
The final straw was when he ranted an unprovoked racist abuse on the Asian family after hearing them sing happy birthday. His unexpected outburst left everyone gathered there in shock, especially the Chans. But Cochran decided to keep calm and watch till the end.
Jordan Chan began filming the entire episode comprising the explicit racist slurs Lofthouse fired at them for no reason. Chan was stunned because she had no idea what was wrong and why Lofthouse sounded so provoked and vulgar. She chimed in, saying:
"Say that again…Oh, now you're shy...Say it one more time."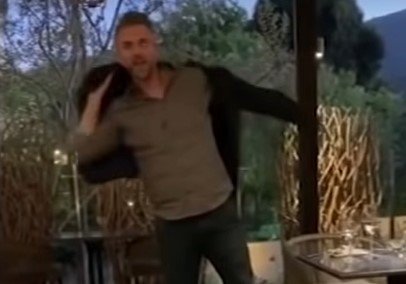 Michael Lofthouse | Source: YouTube/ABC 10 News
Despite knowing this footage would land him in deep trouble, Lofthouse wouldn't calm down. He showed them an obscene hand gesture and ranted about how the family was a misfit at the venue. The other guests around chorused in awe at Lofthouse's derogatory slurs.
Evidently, the techie didn't like the Asian family dining there. He kept yelling at them for no reason and demanded they leave immediately. His swear words angered Cochran, who was boiling at this point. Within seconds, she jumped in defense, screaming:
"You need to leave right now. Get out. You are not allowed here. Get out now. You do not talk to our guests like that. They are valued guests. You are not allowed here ever again!"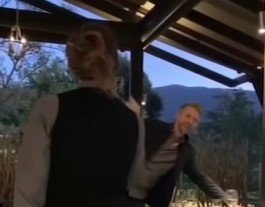 Michael Lofthouse | Source: YouTube/ABC 10 News
TAKING A STAND AT THE RIGHT TIME
Cochran couldn't believe what she had just said. Lofthouse's unprovoked antics had built up so much anger in her that she finally lost it. She couldn't think of anything other than speaking up for the Asian family. During an interview with ABC7 News, she stated:
"I did what anybody else should or would do in that situation...I felt very protective of them."
Cochran later revealed that she was only feeling protective of the Chans. She didn't want them to feel so low in a global setting, particularly considering it was their first time dining out with their family after the pandemic and lockdown.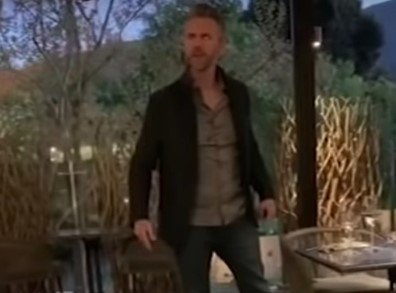 Michael Lofthouse | Source: YouTube/ABC 10 News
However, the waitress's statements didn't go down well with Lofthouse. It further fueled his vile attack on the Asian family. He called the Chans names, insinuating they did not belong in America and at the eatery. For a moment, it looked like Lofthouse wanted to enjoy his dinner, but at the cost of an innocent's family's meal.
After he got into an altercation with Cochran for siding with the Chans, the situation exploded. However, the waitress didn't give in and argued that they were her valued guests.
Lofthouse kept yelling that the Chans didn't belong in his country. At this point, Cochran knew that the only possible end to this drama would be kicking the rich techie out of the restaurant. She mustered the courage and did it while everyone watched in awe.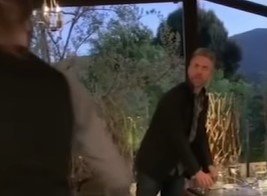 Michael Lofthouse | Source: YouTube/ABC 10 News
The waitress's bravery amassed an overwhelming response after the video went viral. To that end, her supporters reciprocated her kindness by setting up at least three GoFundMe pages created on her behalf.
The amount Cochran got from people as a token of appreciation beefed up to approximately $82,000 in tips. Cochran was delighted by the love and support she amassed worldwide.
She even decided to give a lot of thought to donating the money to several charities, including the service industry, while investing some to pursue her yoga teaching. As for Michael Lofthouse, his uncompromising behavior at the eatery cost him his career.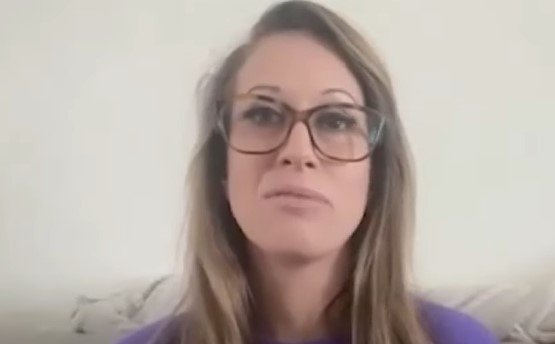 Gennica Cochran | Source: YouTube/ABC 10 News
After apologizing to the Chans in an online statement, Lofthouse revealed that he'd ended his business relationships with his tech business in San Franciso. He revealed:
"I can confirm that I have stepped down from Solid8, terminating all business relationships with immediate effect."
The incident changed Lofthouse and Cochran's lives forever. While the waitress was immersed in people's abundant love and support, the techie had lost more than just a job after what he did that day. Lofthouse's inappropriate behavior amassed severe backlash, with many deeming it unacceptable and not worth forgiving.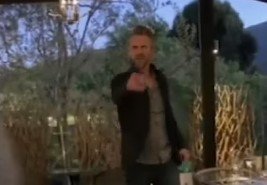 Michael Lofthouse | Source: YouTube/ABC 10 News
What would you do to put Lofthouse in his place if you were in Cochran's shoes? Why do you think people should take a stand for themselves and others during such situations?
Click here to read another story about a restaurant owner who kicked a woman with a crying baby out of his eatery.
Please fill in your e-mail so we can share with you our top stories!
news.AmoMama.com does not support or promote any kind of violence, self-harm, or abusive behavior. We raise awareness about these issues to help potential victims seek professional counseling and prevent anyone from getting hurt. news.AmoMama.com speaks out against the above mentioned and news.AmoMama.com advocates for a healthy discussion about the instances of violence, abuse, sexual misconduct, animal cruelty, abuse etc. that benefits the victims. We also encourage everyone to report any crime incident they witness as soon as possible.