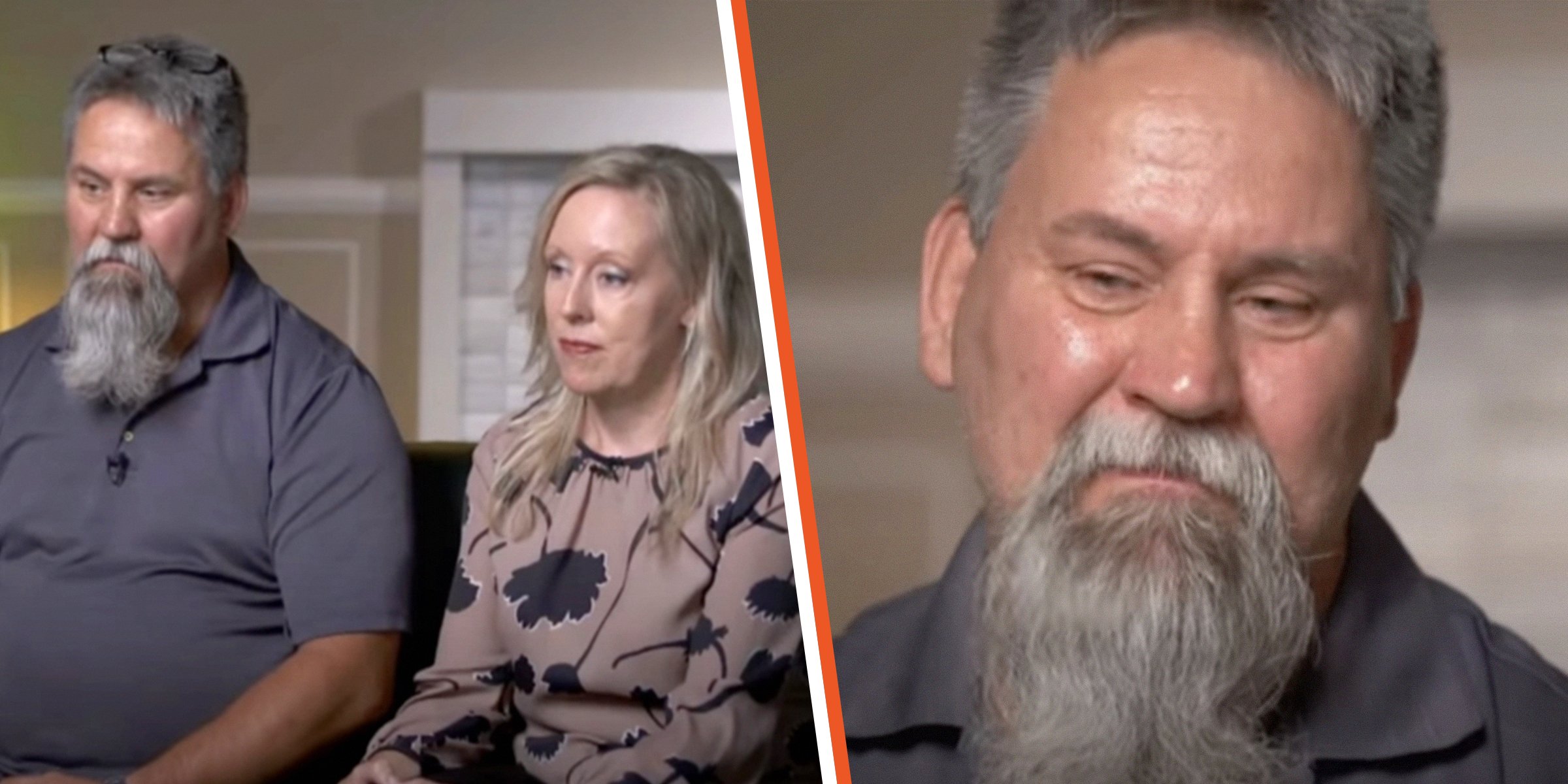 Drew Wasilewski and Kristina Koedderich | Drew Wasilewski | Source: youtube.com/CBS Mornings
Woman Gives Birth to Baby Girl, Sees She's of a Different Race than Her and Her Husband 2 Years Later
When a couple's daughter turned two years old, other people started commenting on her physical features because it looked like she was from a different race.
Do you think all babies look the same? Some people might believe all newborn babies look alike because their features start fully developing as they grow older. But others may think babies do have a resemblance with their parents at birth.
Soon after the child's birth, people start wondering who the baby resembles. They observe the little one's features and conclude whether the child looks like the mother or the father. The baby in this story resembled neither of the parents. Instead, the little girl looked like she was from another race.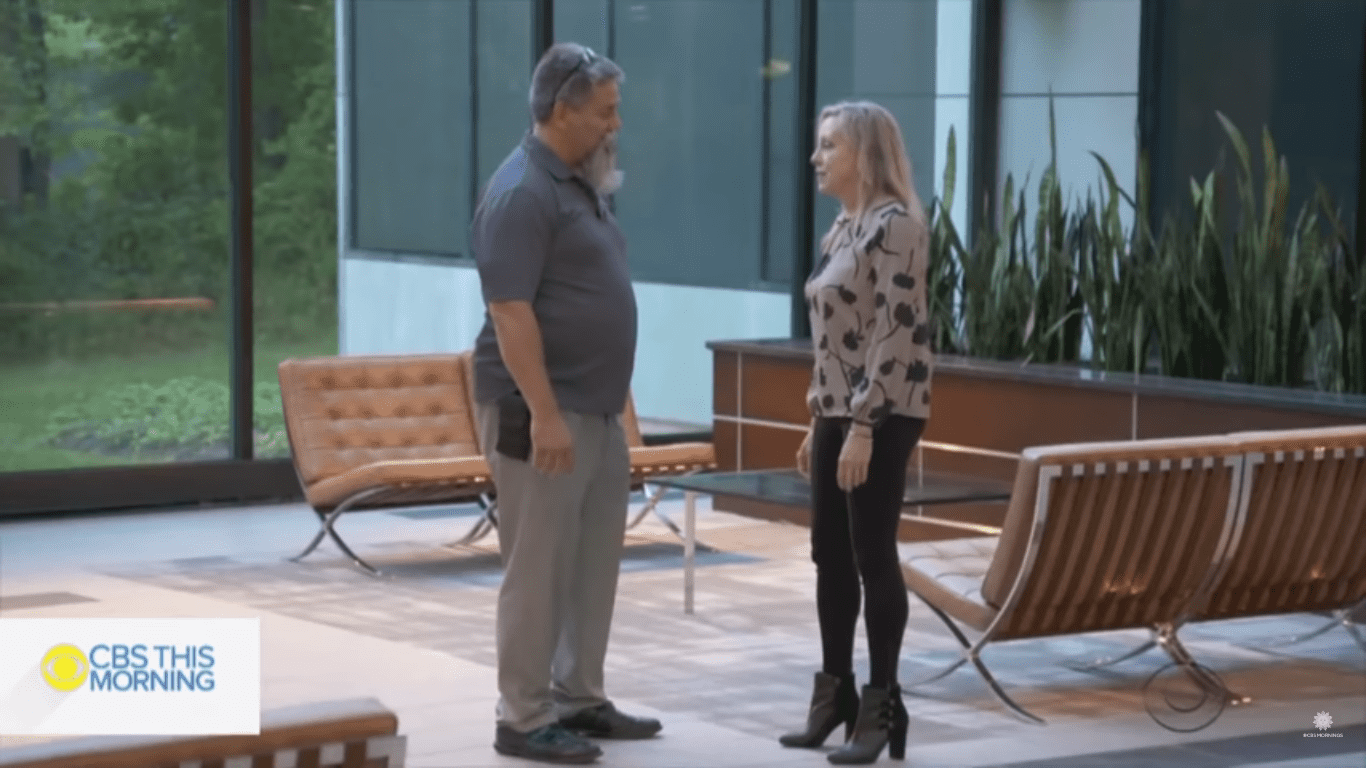 Drew Wasilewski and Kristina Koedderich. | Source: youtube.com/CBS Mornings
A New Family Member
In 2013, Drew Wasilewski and Kristina Koedderich were delighted to welcome their daughter, who came six weeks earlier than expected. The fragile baby stayed in the neonatal intensive care unit for weeks before Wasilewski and Koedderich could hold her in their arms.
The couple was over the moon after seeing their daughter for the first time because they had struggled to have a child. Koedderich got pregnant after they sought help from a fertility clinic.
However, their happiness turned into suspicion when their little one turned two years old, and they noticed her facial features looked utterly different.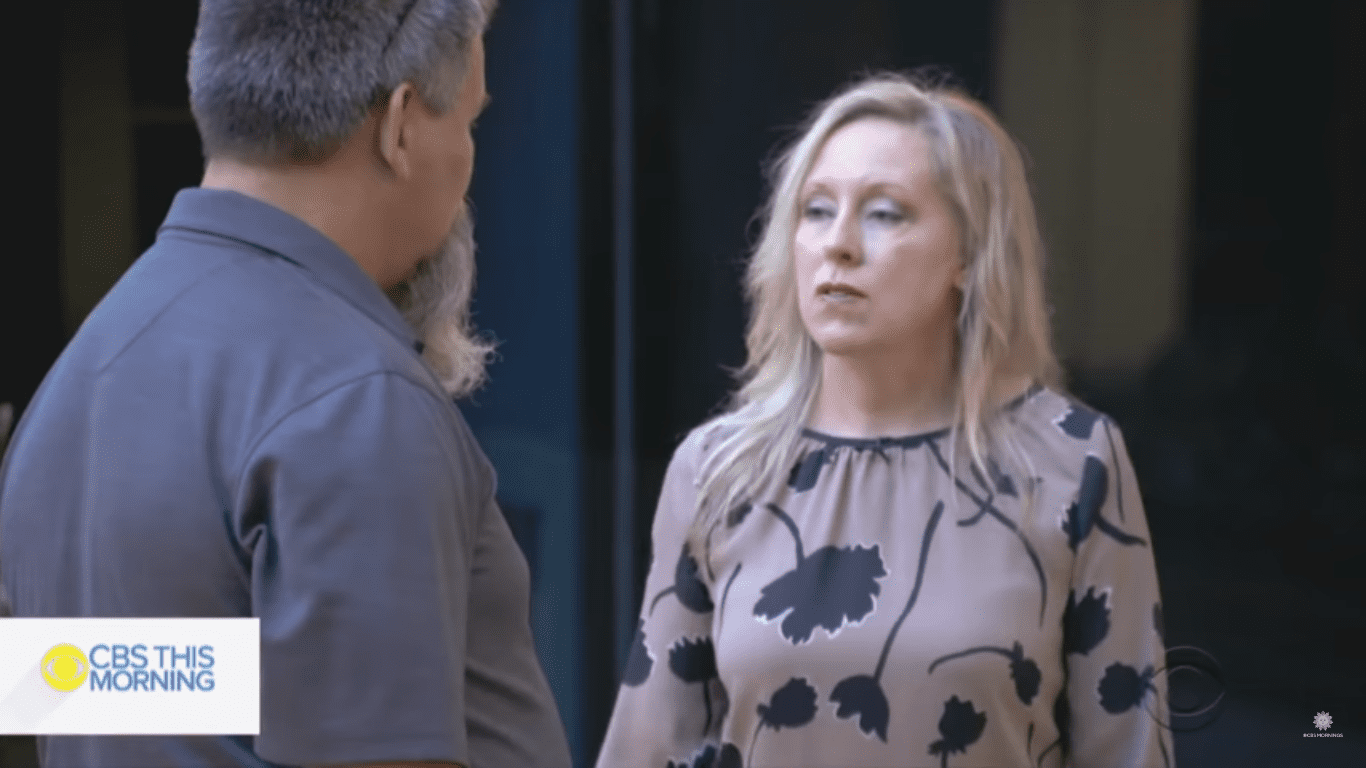 Drew Wasilewski and Kristina Koedderich. | Source: youtube.com/CBS Mornings
Strange Suspicions
Since the little girl didn't resemble her father at all, strangers would often ask the couple if they had adopted her. People would compare the couple's daughter to their son, who resembled them a lot, whenever they went in public places. Wasilewski recalled:
"We would try to blow it off. And give them a look to stop asking questions in front of the children."
When Koedderich's daughter turned two and a half years old, she also started doubting if her toddler really belonged to them because she looked nothing like them. It seemed like the white couple had given birth to an Asian child.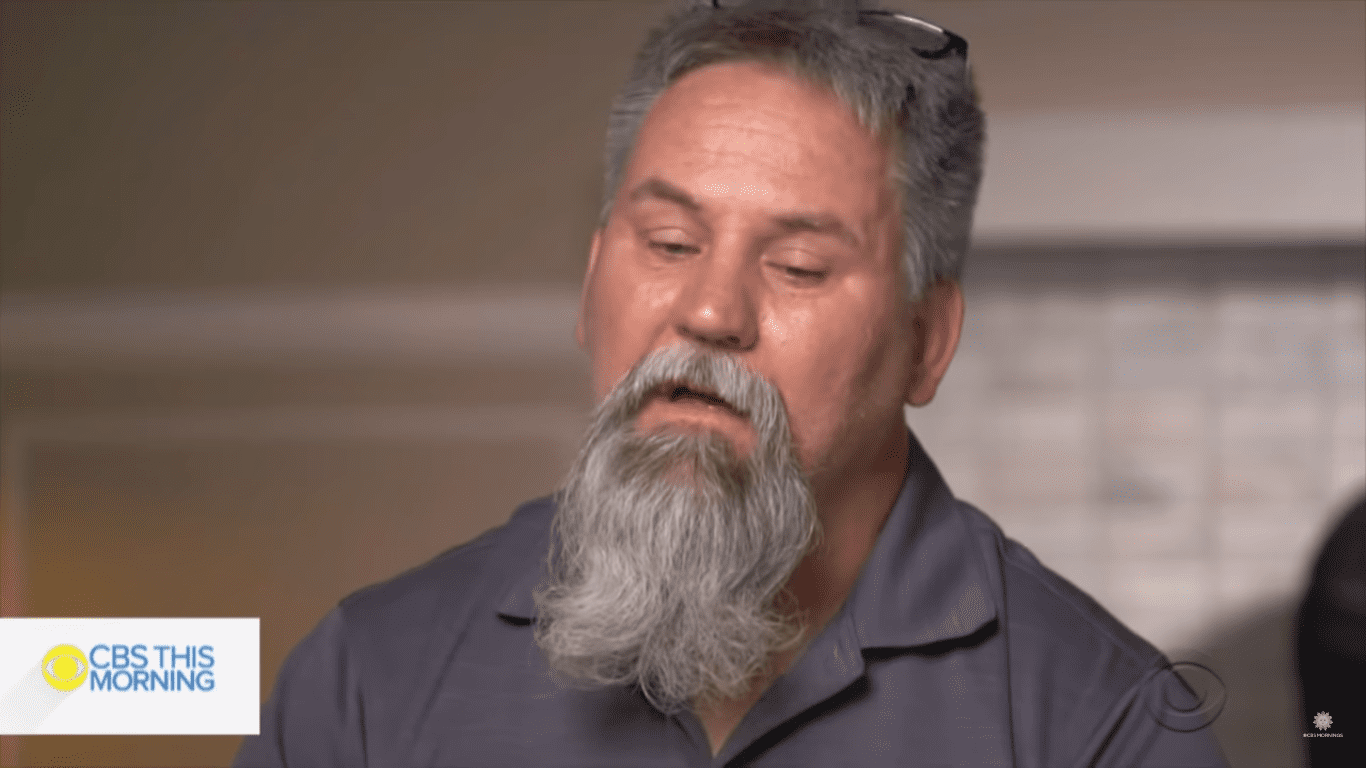 Drew Wasilewski. | Source: youtube.com/CBS Mornings
Taking Action
After hearing other people's comments about his daughter, Wasilewski started thinking about why she didn't resemble him. He said:
"I started wondering, 'Has my wife been cheating on me?' What on Earth is going on here?"
Since Koedderich and Wasilewski couldn't understand why their daughter looked like an Asian child, they decided to go for a DNA test. Little did they know the results would change their lives forever.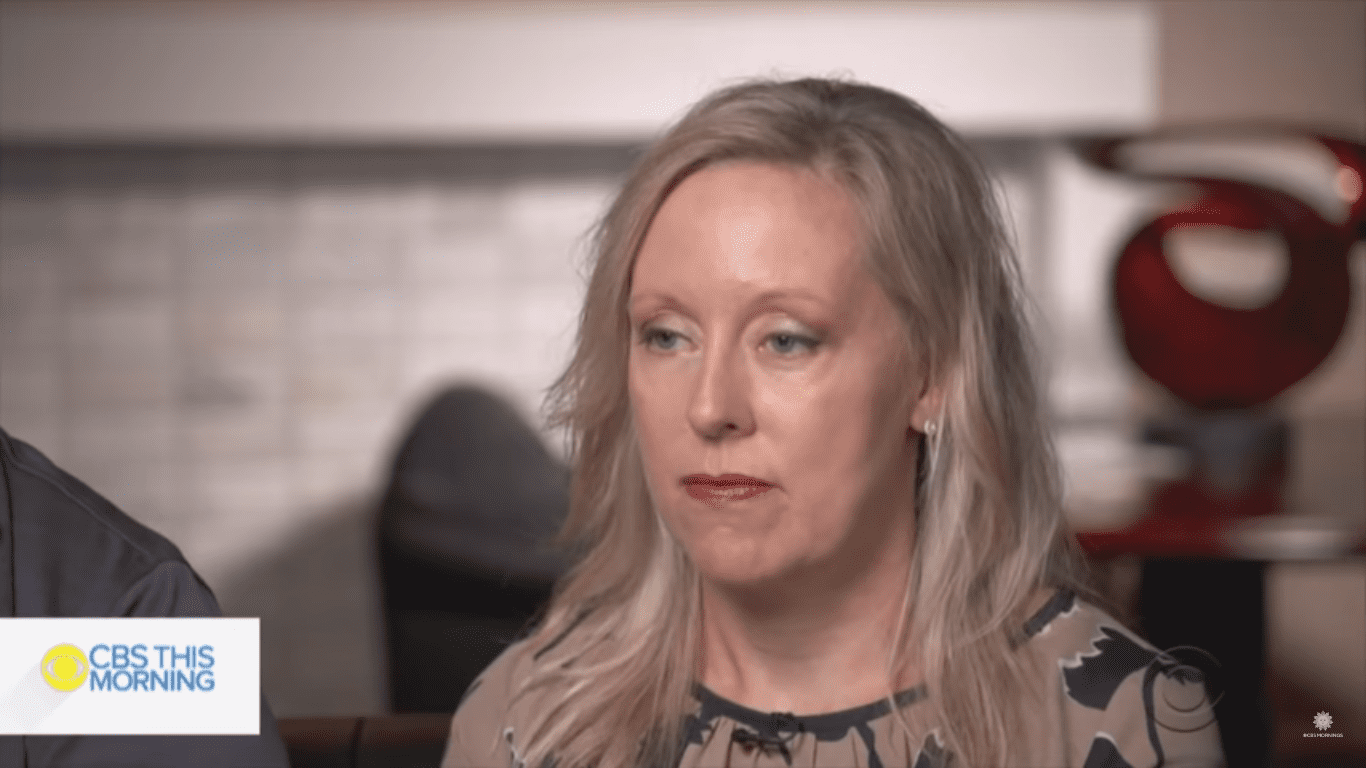 Kristina Koedderich. | Source: youtube.com/CBS Mornings
The Results
The results came as a shock to the couple. In an interview, Koedderich said her husband had a "meltdown" after knowing why his daughter didn't look like him.
The DNA results revealed that Wasilewski was not the biological father. The tests also showed the little one had inherited a rare blood disorder.
Little did she know that something had gone wrong during her fertility treatment.
Koedderich and Wasilewski were stunned after seeing the results. It seemed impossible to them that their daughter belonged to an unknown man. Koedderich wanted to retake the test because she felt the results were erroneous.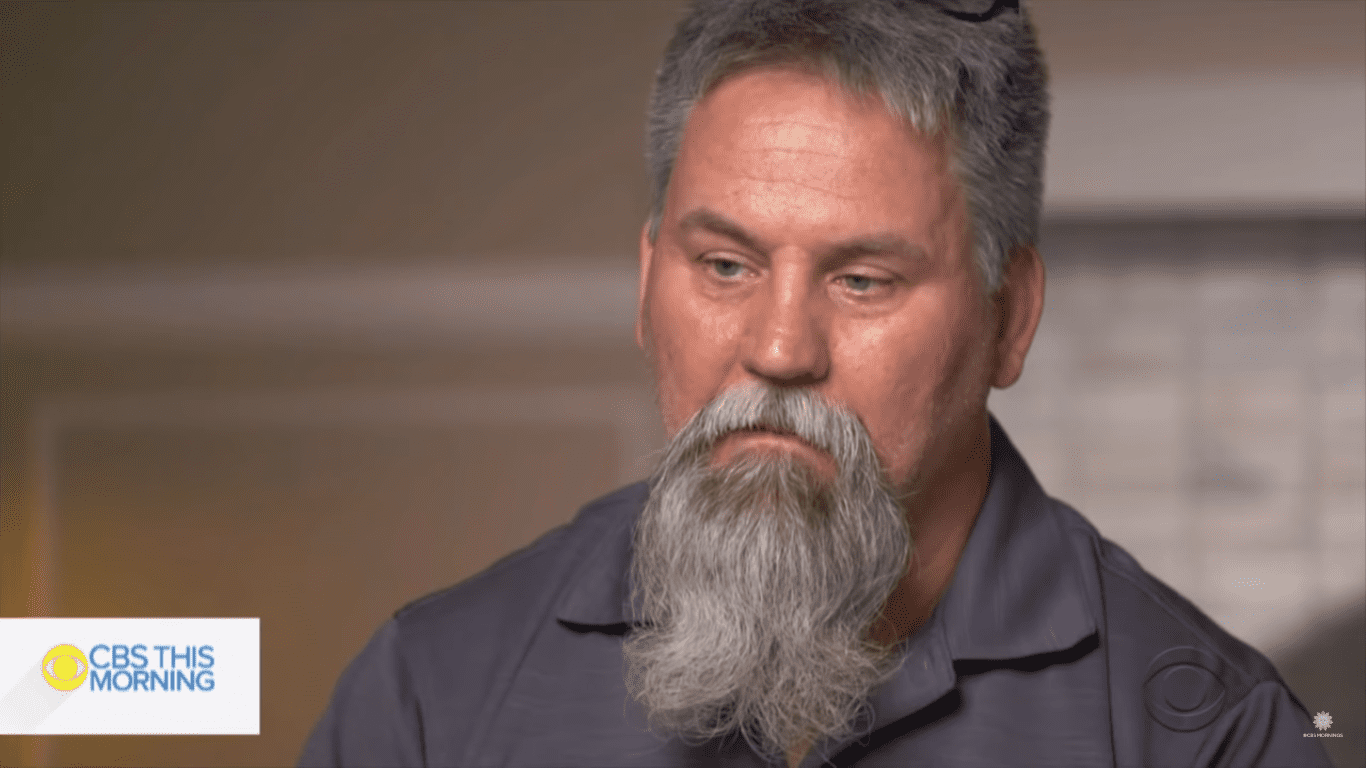 Drew Wasilewski. | Source: youtube.com/CBS Mornings
The Beginning
Seeing the unexplainable test results made the couple look back at their pregnancy journey. At first, they had trouble having their second child, so they went to the Institute for Reproductive Medicine and Science in Saint Barnabas, New Jersey.
The doctors at the clinic suggested they opt for IVF since they couldn't conceive a baby naturally. The couple agreed and started the procedure, hoping they would soon hold their little one in their arms.
After Koedderich gave birth, her friends said that her daughter looked Asian, but she laughed it off, thinking that babies looked different at birth. Little did she know that something had gone wrong during her fertility treatment.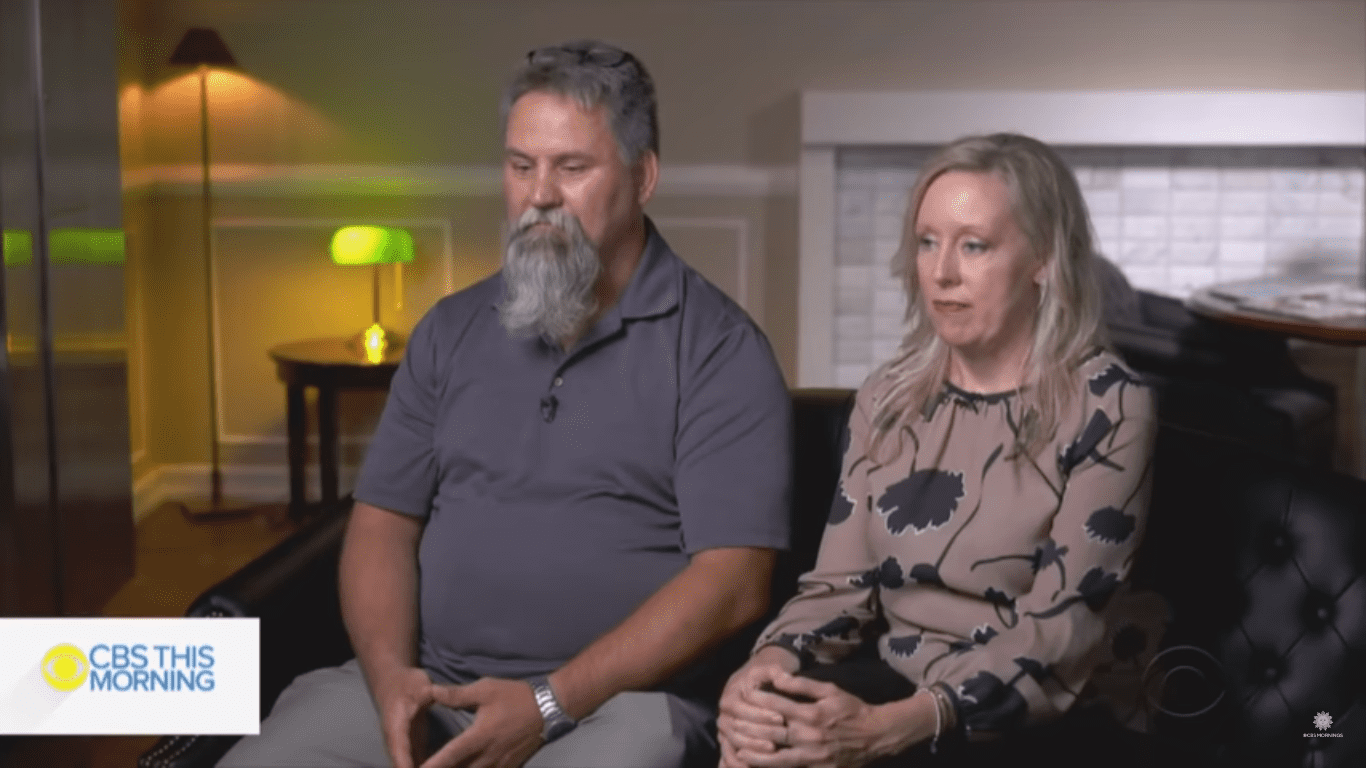 Drew Wasilewski and Kristina Koedderich. | Source: youtube.com/CBS Mornings
Looking For Answers
The couple suspected something went wrong during their fertility treatment, so they called the Institute for Reproductive Medicine and Science and told them about their issue. They felt the hospital had mixed Wasilewski's sperm sample with someone else's. Wasilewski revealed:
"The hospital said this couldn't possibly happen and there was no fault on their part."
Wasilewski and Koedderich weren't satisfied with the clinic's answer and decided to take the legal route. They filed a lawsuit against the fertility clinic, claiming that its employees weren't properly maintaining the semen samples.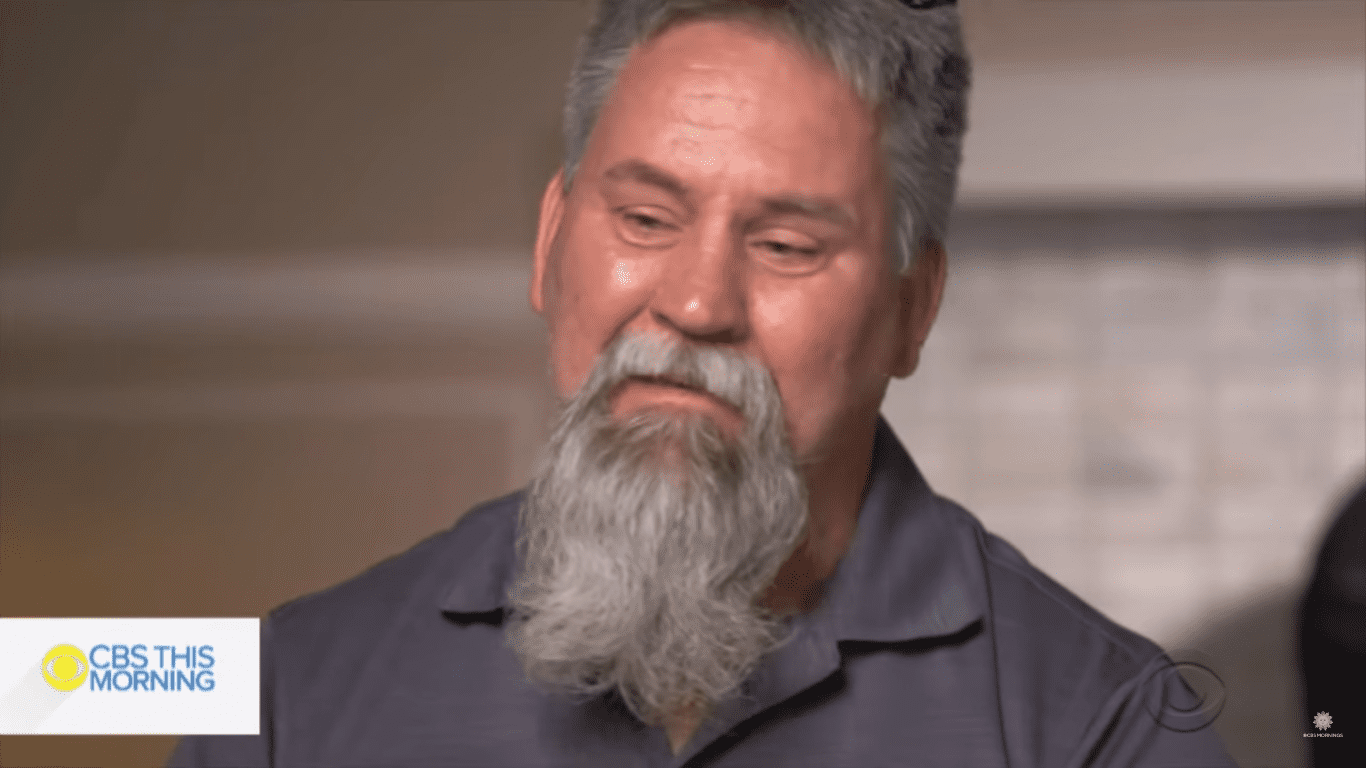 Drew Wasilewski. | Source: youtube.com/CBS Mornings
A Serious Matter
If the fertility clinic employees had used someone else's sperm sample, where did Wasilewski's sample go? The couple's attorney, David Mazie, said:
"The problem we have here is what happened to the sperm. Drew's sperm was supposed to be inseminated that day. So, if it didn't go into Kristina, is there someone else who he fathered?"
In an interview with CBS Mornings, Wasilewski said he was concerned about having biological children "out there." He also explained that it was taking a toll on his mental well-being.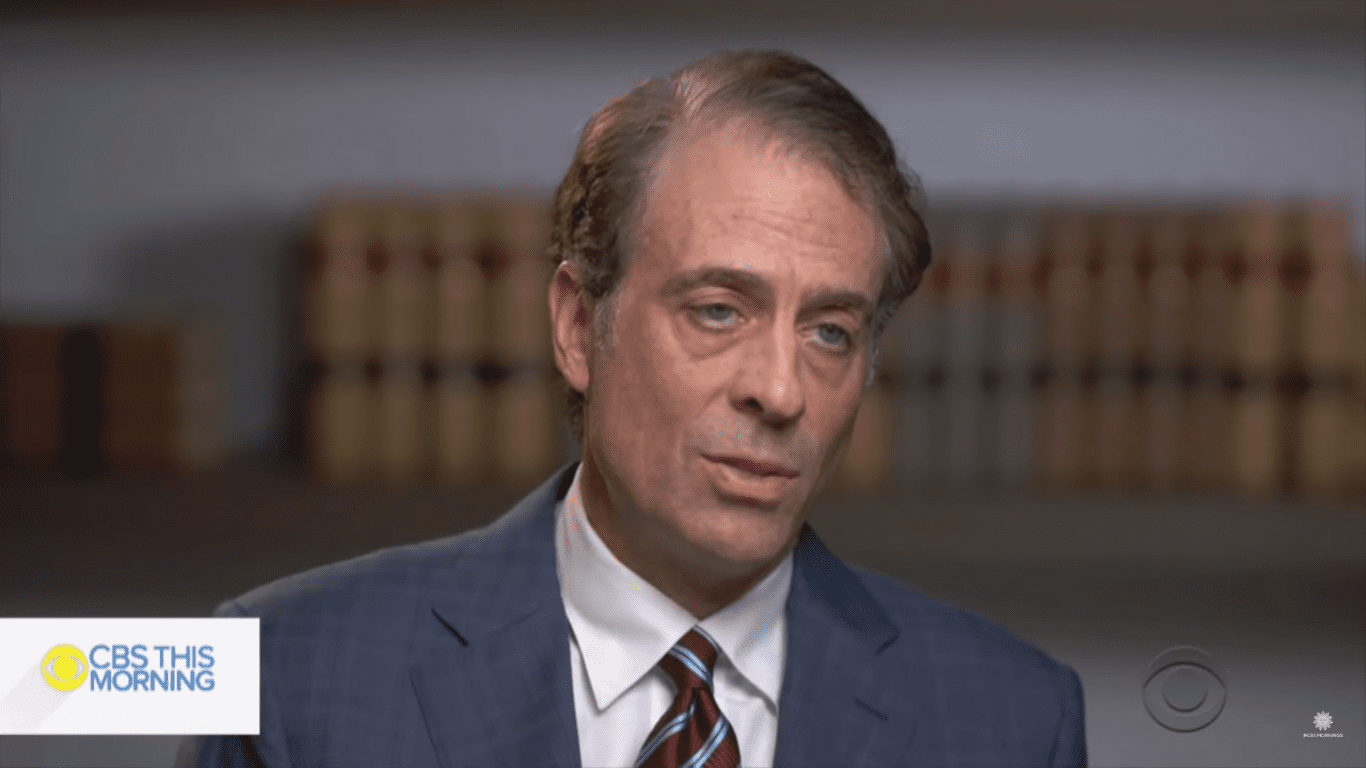 David Mazie. | Source: youtube.com/CBS Mornings
The Clinic Responded
When several news outlets approached the clinic, their representative said their treatment processes are closely monitored and that they will take the matter seriously. The director of the embryology laboratory said:
"Mr. Wasilewski's sperm was used for the insemination of Mrs. Wasilewski's (Koedderich) eggs."
The fertility clinic denied the couple's accusations, saying the IVF treatment was done correctly, but Wasilewski and Koedderich weren't ready to accept their statement.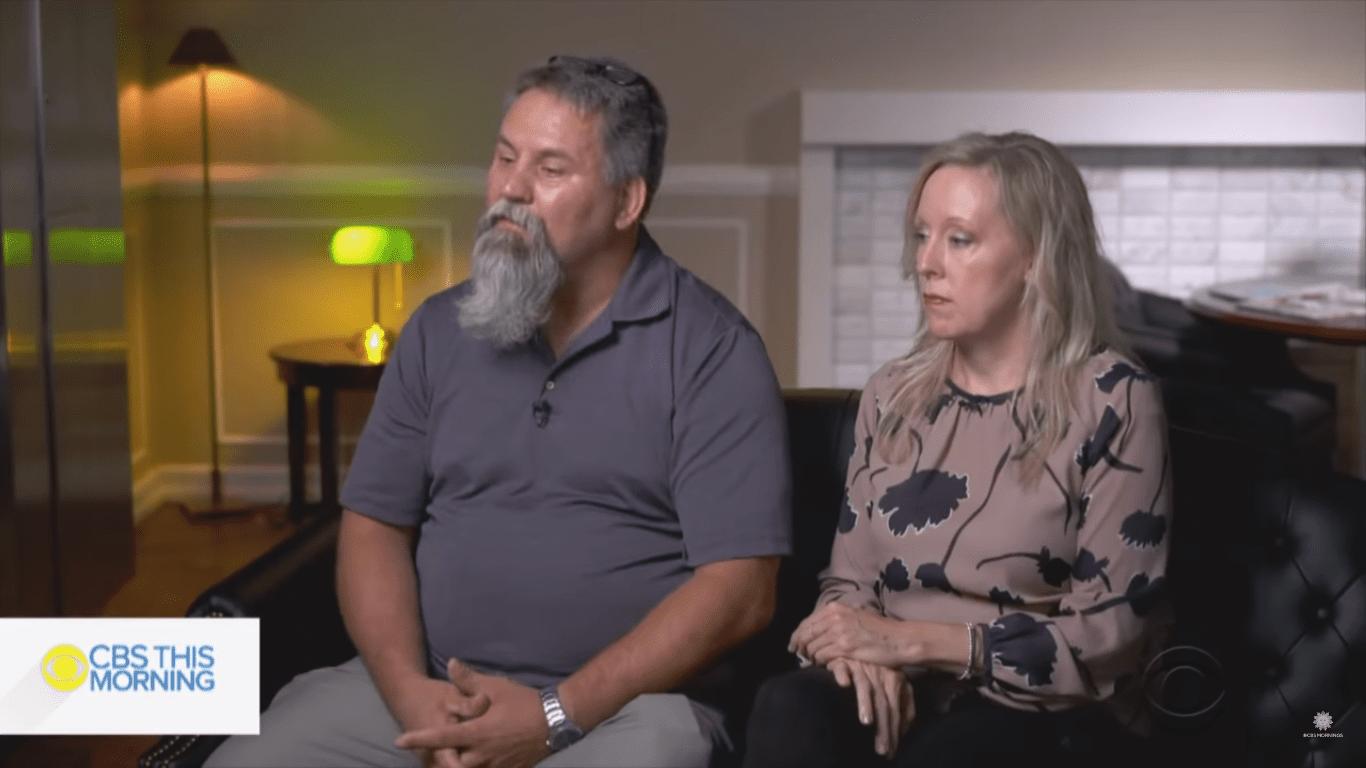 Drew Wasilewski and Kristina Koedderich. | Source: youtube.com/CBS Mornings
Parting Ways
Unfortunately, the strange incident took a toll on Wasilewski and Koedderich's relationship. After knowing the baby they had yearned for didn't belong to Wasilewski, they went through the worst times.
In November 2017, Wasilewski and Koedderich parted ways. According to them, the fertility clinic's negligence is the reason behind their divorce. Wasilewski said:
"You start questioning everything. What is going on? Is it the wife or is it the hospital? You are filled with all kinds of emotions. You're confused. It's extremely hard on your emotions. You don't know how to deal with it."
The Confusion
Koedderich feared the day her daughter would ask her why she didn't resemble her father because she didn't know how she would respond to her little one's innocent question. Koedderich asked:
"How is she going to treat him?"
Wasilewski said he tries to do the best for his daughter and hopes everything will turn out to be okay one day. As a father, he wants his daughter to live a good life without doubting her paternity.
What would you do if you were in Wasilewski's shoes? Do you think the couple could have stayed together instead of parting ways?
Click here to read another story about a woman whose husband dumped her after giving birth to twins with autism. She had to raise her children all alone.
Please fill in your e-mail so we can share with you our top stories!
The information in this article is not intended or implied to be a substitute for professional medical advice, diagnosis or treatment. All content, including text, and images contained on news.AmoMama.com, or available through news.AmoMama.com is for general information purposes only. news.AmoMama.com does not take responsibility for any action taken as a result of reading this article. Before undertaking any course of treatment please consult with your healthcare provider.