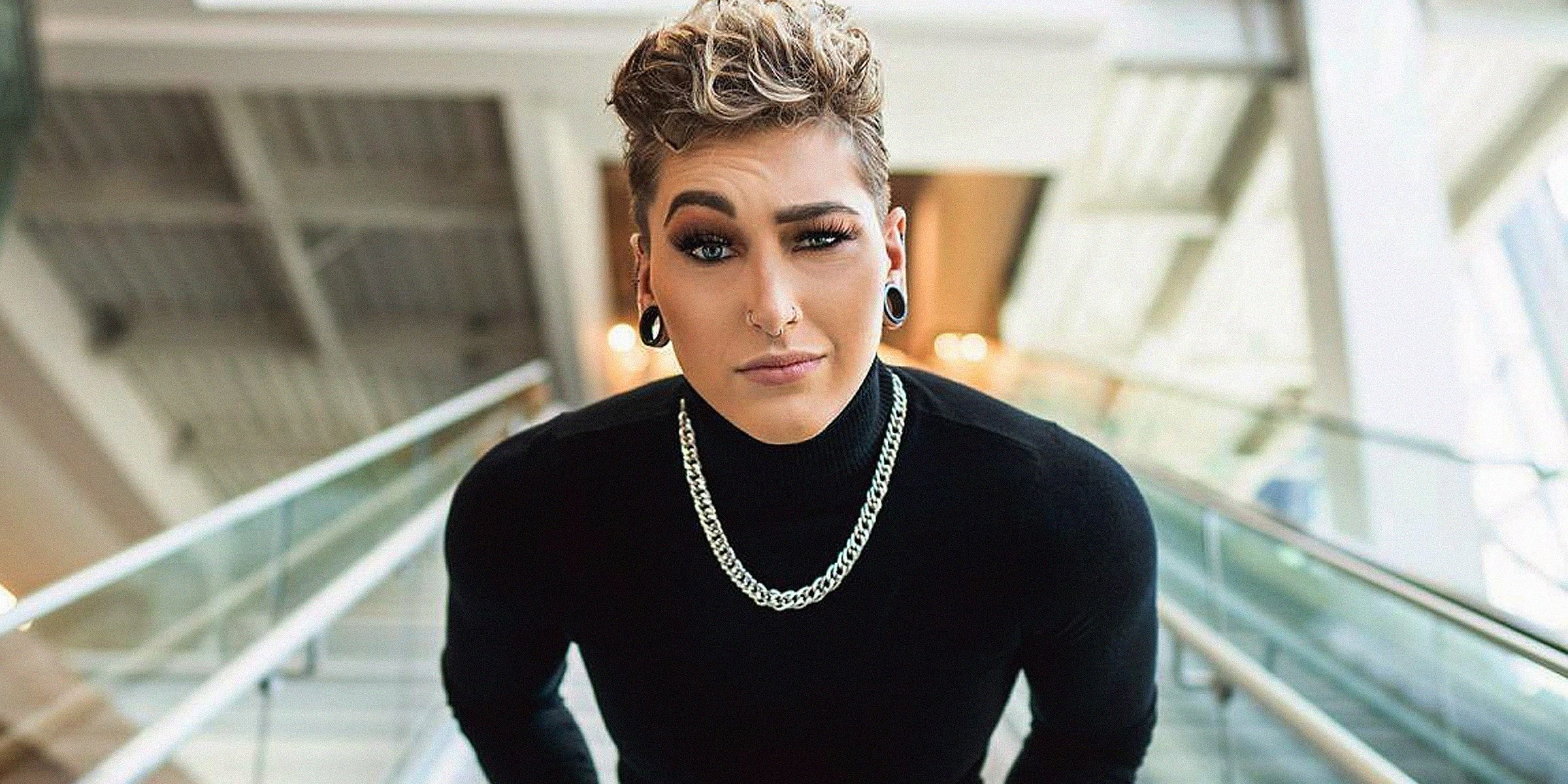 Instagram.com/rhearipley_wwe
Is WWE Star Rhea Ripley in a Relationship? Why Wrestling Fans Think She Is Dating Buddy Matthews
Rhea Ripley started dating rumors with Buddy Matthews thanks to some social media posts she shared recently. Her fans are going crazy wondering if Matthews is going to become Rhea Ripley's husband. Here's the dish.
On June 13, it was announced that Bianca Belair would be facing her most daunting opponent yet since she started her WWE Raw Women's Championship run. The skilled fighter has beaten Becky Lynch and taken out Asuka so far in her title run; however, at Money in the Bank, she will be squaring off against Rhea Ripley, a former NXT champion.
It will not be an easy battle because Ripley has proven herself to be a formidable foe. In fact, ahead of their showdown, Ripley hijacked Belair's segment on Raw just to psych her out by revealing how much she enjoyed getting her teeth knocked loose in her last fight.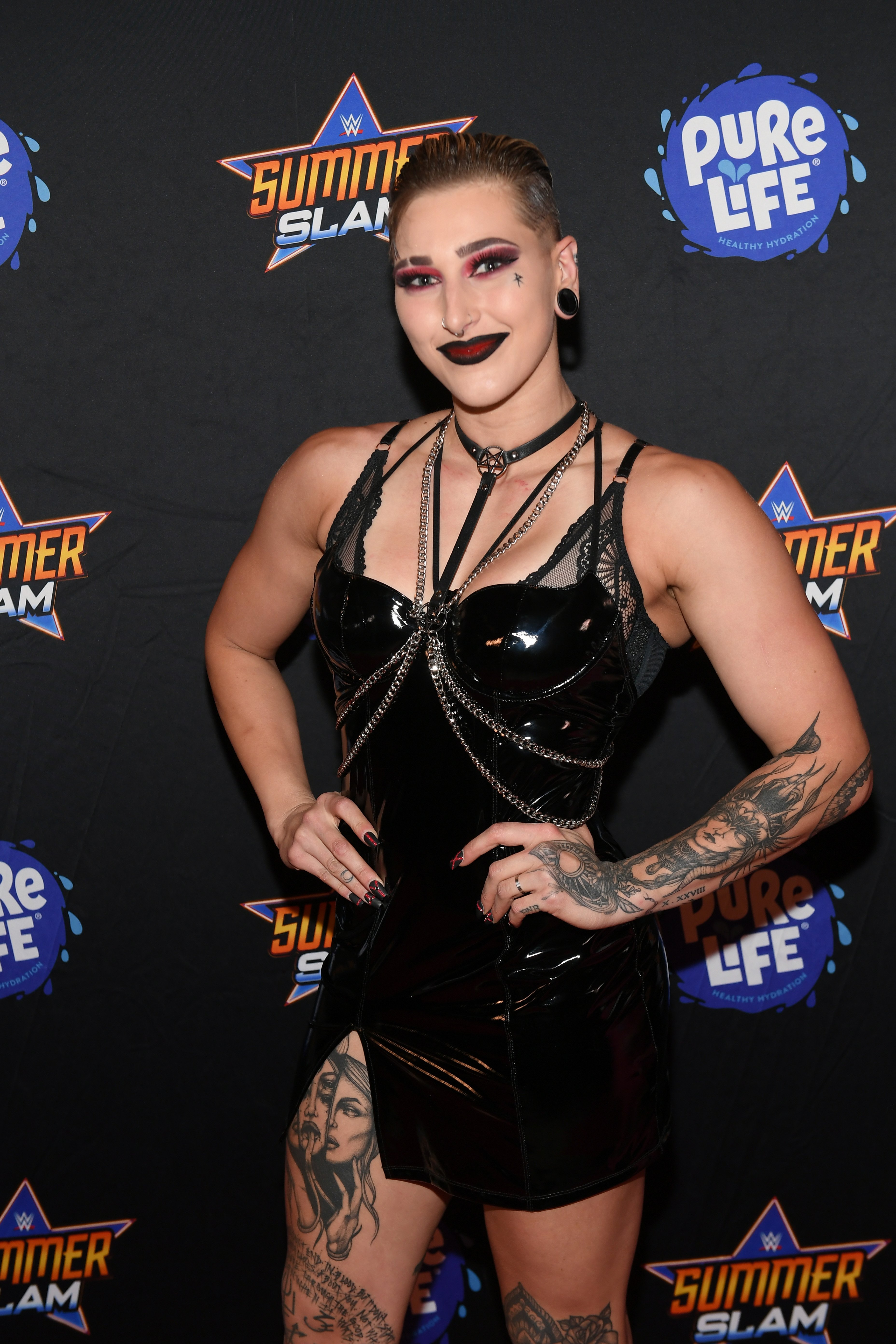 Professional wrestler Rhea Ripley attends the WWE SummerSlam after party at Delano Las Vegas at Mandalay Bay Resort and Casino on August 21, 2021 in Las Vegas, Nevada. | Source: Getty Images
Belair looked a little freaked out as she watched Ripley talk about their upcoming match, but the look of determination in her eyes was also quite evident.
The two contenders have shared the ring 21 times in NXT and have 49 bouts together under their belts, but fans know that this one will be even tougher because Ripley is a much different performer than she was May when they last fought.
WHY WRESTLING FANS THINK SHE IS DATING BUDDY MATTHEWS
In April, Ripley took to her Instagram page with a picture that captured her standing in a gym with her arms behind her back while Matthews stood directly behind her, flexing his bulging muscles. She had a playful look on her face, but their close proximity had one fan asking if they were dating in the comments.
Ripley made no comments, although, on May 1, a female wrestling fan who seems to have been shooting some cupid arrows at her on Twitter asked Ripley what Matthews has that she doesn't, and the wrestler answered with a simple statement — "me."
Ripley's response had one fan curious about what she was implying, so he asked if she was confirming that she was indeed dating Matthews. Again Ripley said nothing; however, when another tweet suggested that she go on a date with Matthews to get back at fellow pro wrestler Liv, Ripley liked the tweet.
Buddy Murphy is an Australian-born wrestler who first started wrestling under the ring name Matt Silva and proceeded to win the MCW Heavyweight Championship, which he kept for 300 days. He signed to WWE in 2013, after which he adopted the ring name Buddy Murphy, and in 2018, he won the Super Show-Down, which he kept for 183 days in Melbourne, Australia.
He adopted the name Buddy Matthews in mid-2021 after his release from WWE, then shortly after, he made his debut for NJPW at 2021's Battle in the Valley, where he effortlessly lost against Kazuchika Okada.
In February 2022, he made his first appearance for All Elite Wrestling and joined Malakai's House of Black faction, where he remains.
The bants between Ripley and her fans had many wondering if she and Matthews might have had something going, but one user said it was probably just good old trolling.
Whether or not they are an item remains to be seen. Nonetheless, their fans seem to be in support of it, and one tweep even referred to them as a "dream team."
WHO WAS RHEA RIPLEY DATING?
Ripley has been in a relationship with fellow wrestler Demetri Jackson since 2019 and has always credited him with keeping her sane. He is of Puerto Rican descent and is known to wrestle on the independent circuit.
They met at a gym about a year and a half after he started wrestling, and they hit it off right after. Jackson's Twitter bio notes that he has a master's degree in Sports and Exercise Science and also competed in the WWE as an enhancement talent.
Ripley has revealed in the past that she is all for helping as he grows because she wants to see him succeed.
When they are not training, the pair are busy packing on the PDA or putting racist haters in their place.
WHAT IS RHEA RIPLEY'S REAL NAME?
Rhea Ripley hails from Adelaide, Australia, and her real name is Demi Bennett. She is currently signed to WWE on its developmental brand NXT. Under her ring name, she became the first WWE UK Women's Champion.
Please fill in your e-mail so we can share with you our top stories!