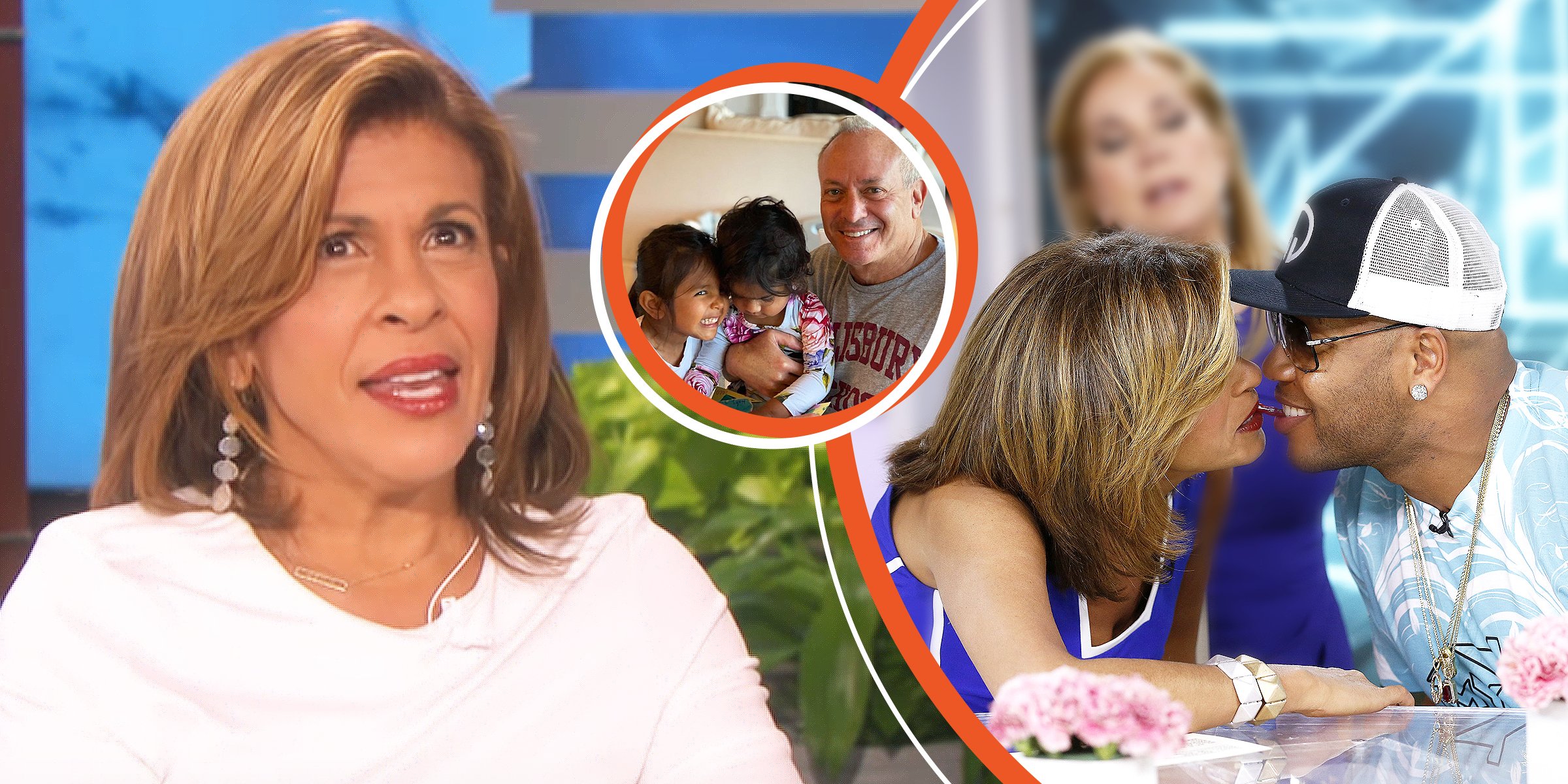 Youtube.com/TheEllenShow - Getty Images - Instagram.com/hodakotb
Hoda Kotb 'Wants Love Again' Following Split from Fiancé Who Is Co-parenting Adopted Daughters with Her
Hoda Kotb's relationship with Joel Schiffman seemed seamless and blissful until the couple decided to call off their engagement. These days Hoda is looking forward to better days concerning her love life.
NBC star Hoda Kotb seemed to have it all locked down; a successful career, a thriving love life, and blissful motherhood. But fans got to see a shocking side to her love life when the TV star announced that her engagement had been called off.
Leading up to this unexpected end, Hoda was in a longtime relationship with ex-partner Joel Schiffman and they welcomed two daughters via adoption.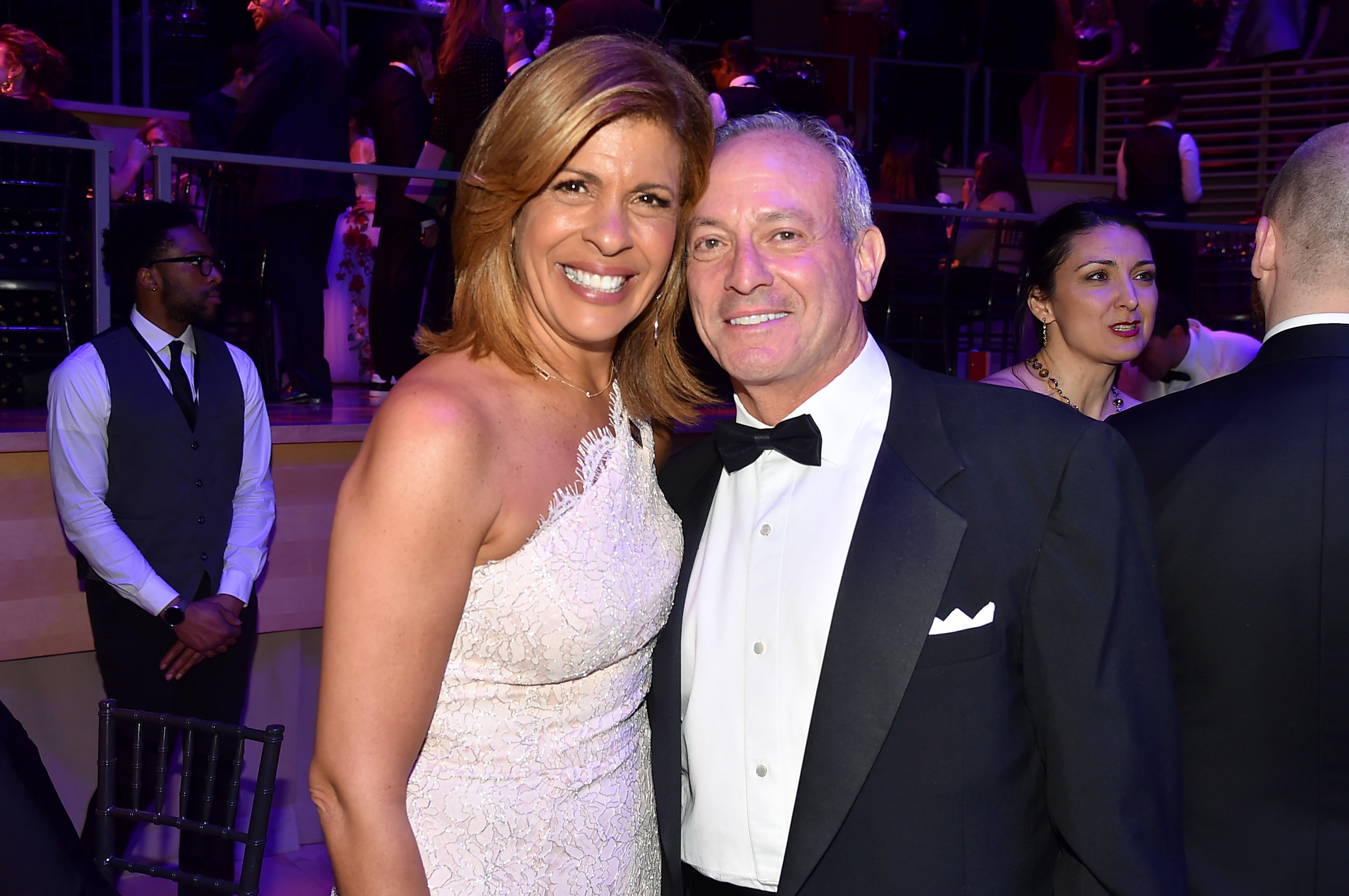 Hoda Kotb and Joel Schiffman attend the 2018 TIME 100 Gala at Jazz at Lincoln Center on April 24, 2018 in New York City. | Source: Getty Images
Once gushing about her family's bond, the star stated on "The Ellen DeGeneres Show" that she had a wonderful time adjusting to motherhood.
Hoda adopted her first child, Haley Joy, in 2017, and by 2019, her family got bigger with the presence of another baby girl called Hope Catherine. When DeGeneres asked how she adjusted to motherhood, the star noted that it was not easy.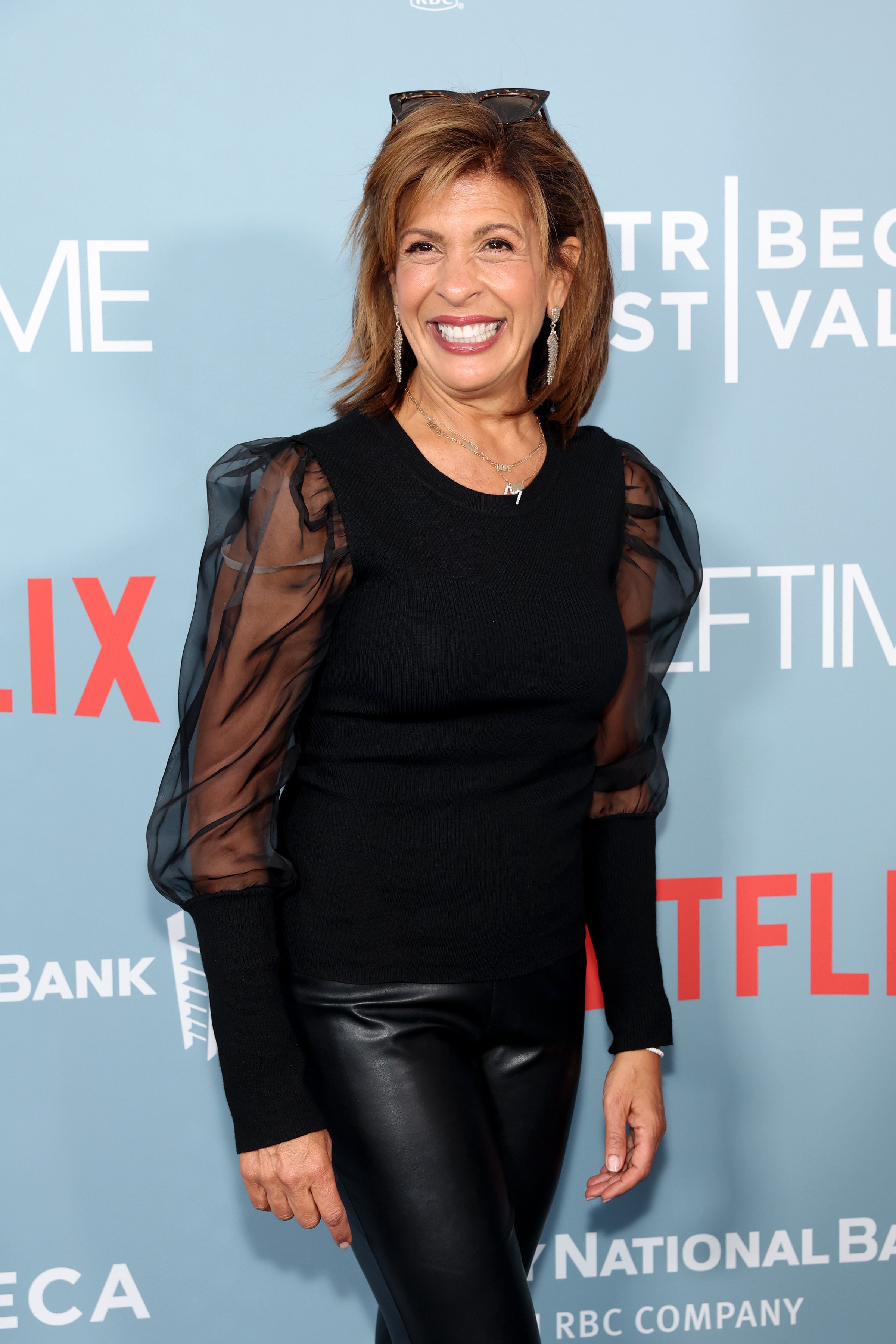 Hoda Kotb attends the Tribeca Festival Opening Night & World Premiere of Netflix's Halftime on June 08, 2022 in New York City. | Source: Getty Images
Hoda shared that the most rewarding part was seeing her daughters warm up to her each day after work. At the time of the interview, the star, who glowed with happiness, had just gotten engaged to Schiffman.
She described the heartwarming moment he got on one knee and asked her to be his wife. Hoda shared that it was unexpected because Schiffman gave one of his many speeches on love, and before she knew it, he kicked the chair from under him and got on his knee.
HODA ON HER THIRD ADOPTION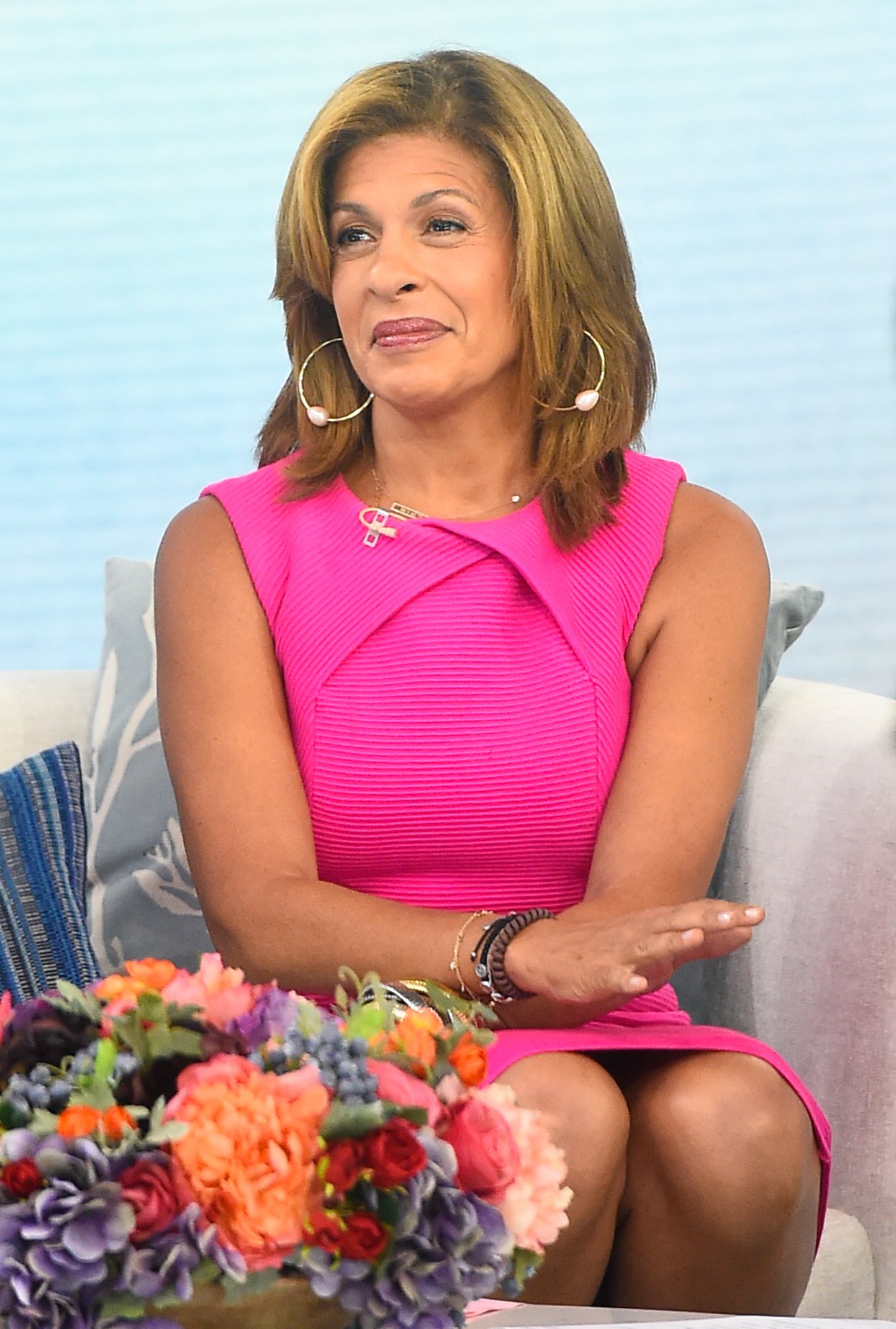 Hoda Kotb is seen on the set of the Today Show on September 25, 2018 in New York City. | Source: Getty Images
Being a mom to Haley and Hope got Hoda interested in wanting another baby. Before this time, she had told DeGeneres that she was not sure about adopting only two babies.
However, by 2021, it was clear that Hoda wanted a third child. Unfortunately, things didn't go as planned as the novel coronavirus pandemic put a damper on the adoption process.
She revealed in an interview with Andy Cohen that her agency said it was difficult for adoption to take place amid the pandemic and, because of that, the whole adoption process could take a lot longer than she was expecting.
Hoda explained it was due to how people hold on to their kids as all they had while managing the effect of the pandemic. However, the star shared that she was remaining patient as she had wisely been told to wait.
When Hoda made the life-changing decision to have kids, she kept fans updated. During an appearance on "The Drew Barrymore Show," the 57-year-old stated that she had filled out adoption papers for the third baby and left everything in God's hands.
She also bared it all when asked what inspired her to go on the adoption path. Hoda shared that she was inspired by the need to share a lot of love.
The "Today" star recalled discussing with Schiffman and deciding in that instant to have children. Fast forward to 2022, and it seems the family life Hoda envisioned with Schiffman has been tweaked.
Late in January, the star shared an emotional statement informing fans that she and the financier had called things off.
She stated that they made the decision over the holidays following meaningful conversations. The two concluded that they would remain friends and parents instead of being an engaged couple. She added:
"So we decided that we are going to start this new year and begin it kind of on our new path as loving parents to our adorable, delightful children, and as friends."
The award-winning TV host shared that it was not as though "something happened," but relationships were meant to be there for either a reason, a season, or a lifetime. According to Hoda, her relationship with Schiffman was for a season.
The media personality had opened up about the end of her relationship while sitting with co-host Jenna Bush Hager. Hoda stated that she felt brave to share the not-so-beautiful side of her personal life after years of sharing the wonderful side.
She breathed a sigh of relief while relaying that she felt better for laying it bare. Hoda added that nothing relieved the soul more than when telling the truth.
She described Schiffman as a great and loving person as she felt privileged to have spent eight years with him. Hoda noted that she and Schiffman were good and going on their own paths while parenting their lovely kids.
Back in May 2022, Hoda joined her pals and colleagues, Savannah Guthrie and Hager, at The Hollywood Reporter's Annual Most Powerful People in New York Media occasion.
During her red carpet interview with ET, Hoda shared that she was "tiptoeing along" when it came to getting back into the dating scene. The star stated that she was enjoying time with her kids and treasuring her life as a single mom.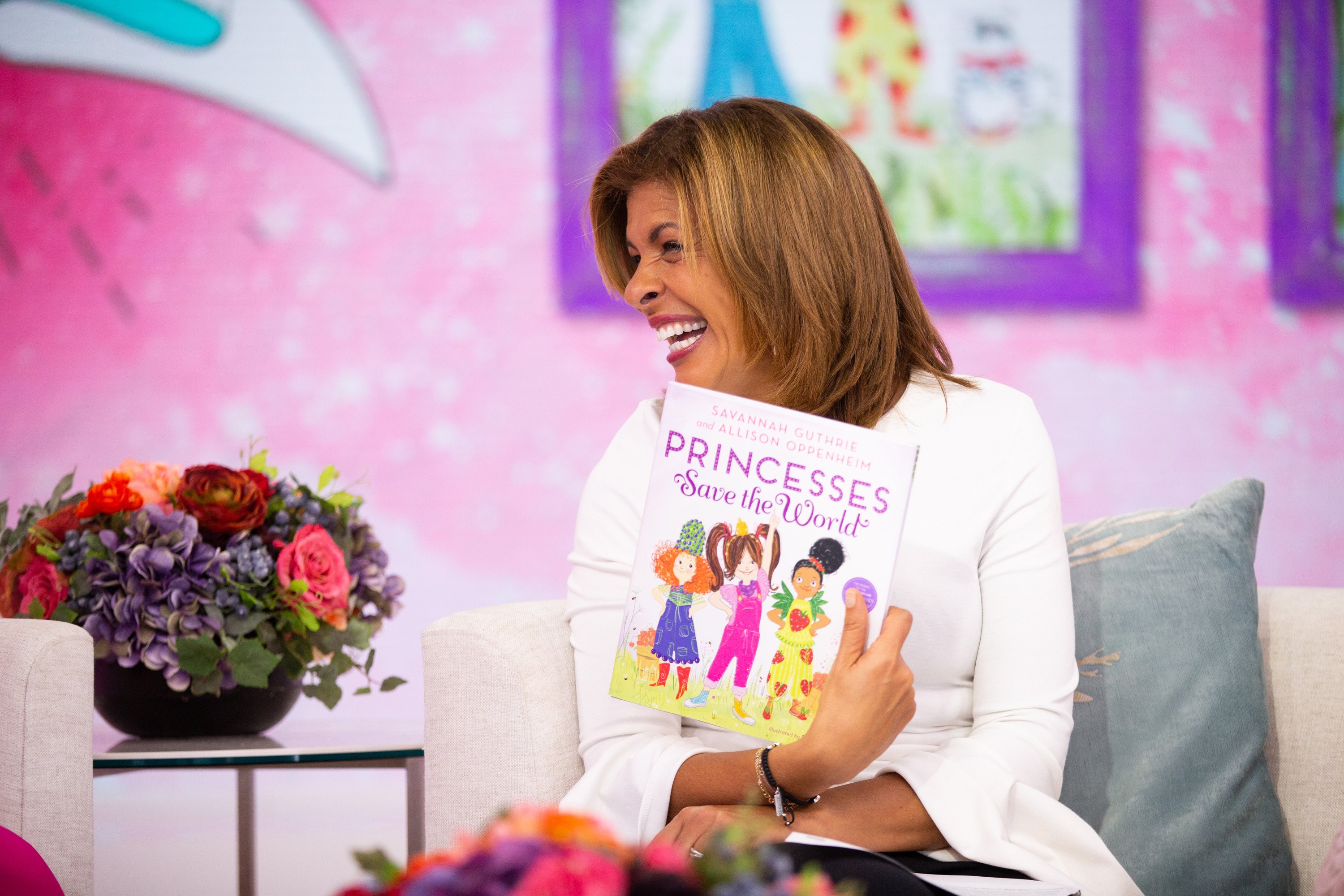 Hoda Kotb on Tuesday, September 18, 2018. | Source: Getty Images
At one point, Hager and Guthrie chimed in their support for Hoda while letting fans and her prospective love interests know they were protective of her.
In the same month, an insider relayed to Closer Weekly that Hoda "wants to love again." The source stated that she adjusts easily to situations, whether in a relationship or as a single person.
The insider shared that they knew Hoda was usually asked out as she was an attractive woman but did not think the host had been on any official dates. The individual included that Hoda said her heart was open.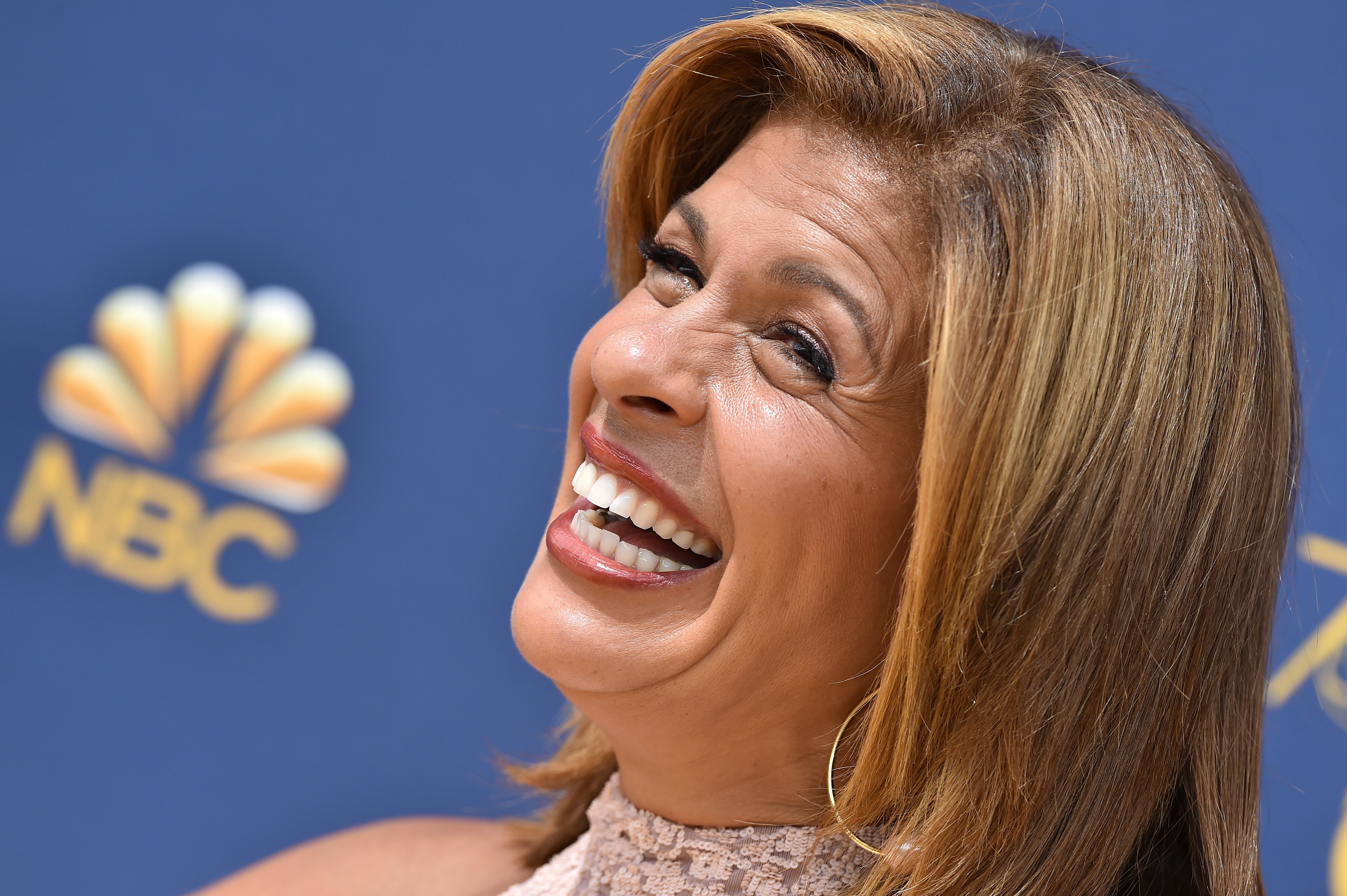 Hoda Kotb attends the 70th Emmy Awards at Microsoft Theater on September 17, 2018 in Los Angeles, California. | Source: Getty Images
For now, the "Dateline" star is spending all her spare time with her daughters by going on outings with them. She and Schiffman also do their best by meeting each other halfway for an ideal co-parenting style.
The break in Hoda's love life signified a considerable change, and she indulged in it the best way she could. The TV anchor also enjoys quality time with her friends on the phone or through visits. Hoda also revels in hopping on her favorite chair and digging into a book.
Please fill in your e-mail so we can share with you our top stories!