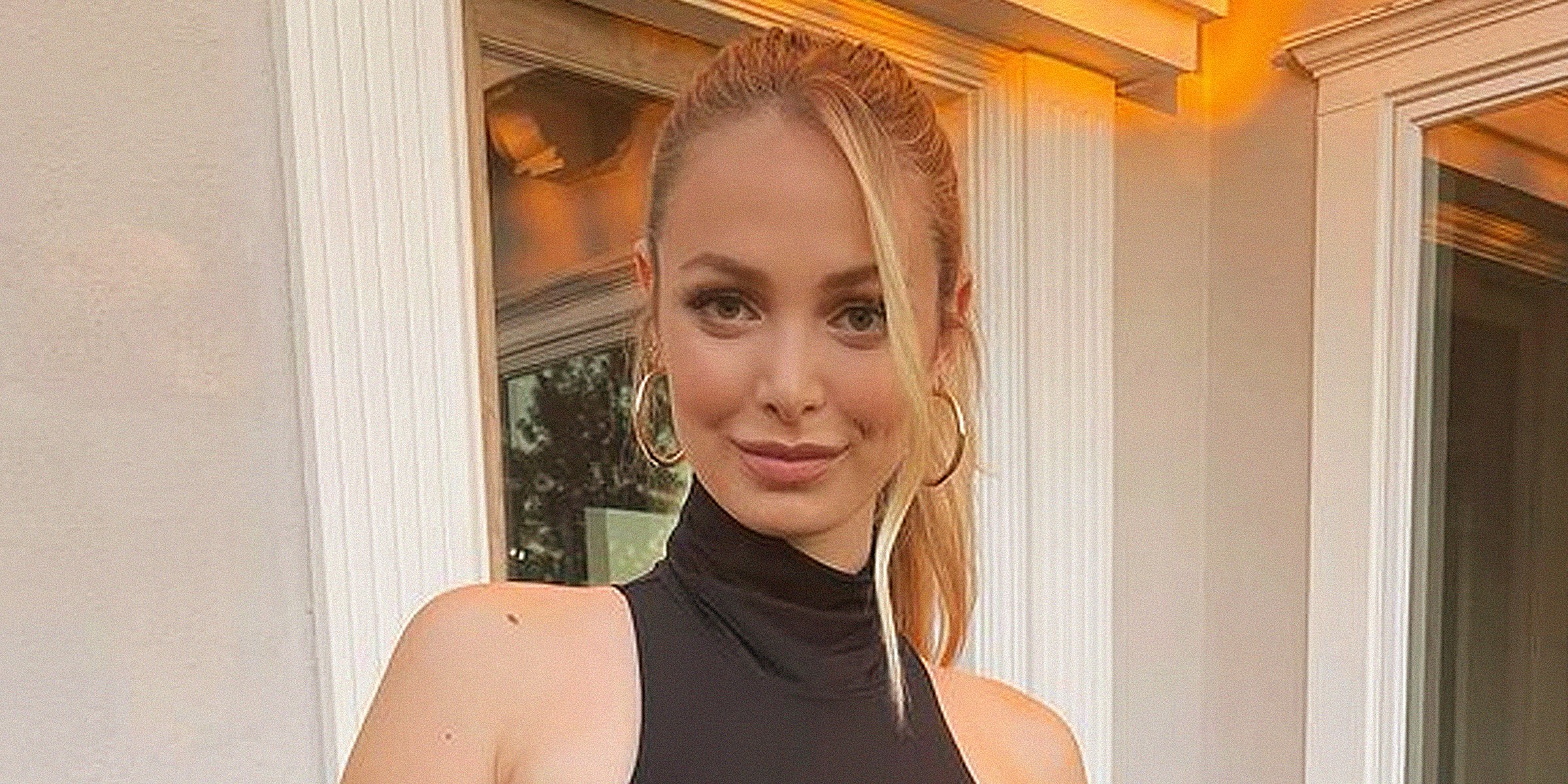 Instagram.com/rainee_m
Raine Michaels Was Cover Model for a Magazine & Made Rock Star Dad Bret Michaels Proud
Raine Michaels comes from a rockstar family. She's the first daughter of Bret Michaels, the frontman of the rock band, Poison, and her mother's also a star in her own right. Besides having two famous parents, here are some interesting facts about the 22-year-old.
Model and actress Raine Michaels is the first daughter of American musician, singer, and actor Bret Michaels. Her mother, Kristi Gibson, is also in the entertainment industry. The 51-year-old is a former model and a Canadian-American actress known for her role in the 2019 film "The Untold Story."
The beautiful 22-year-old seems to have inherited her mother's beauty and has made a name for herself in the modeling industry. Bret Michaels's daughter has modeled for some of the most well-known brands in the industry, including Sports Illustrated.
Raine Michaels's most notable moment in her modeling career was in 2019 when she was part of Sports Illustrated's swimsuit edition. The then-18-year-old expressed how long she had dreamt of such an achievement in a post on her Instagram account.
Her dad was just as proud of Raine's achievement as he took to his own Instagram account to share the great news. During his proud dad moment, Bret gushed over his eldest daughter and said, "So incredibly proud of @rainee_m! She works hard while being the kind & humble soul she's always been. I know she's beyond excited to work with @si_swimsuit and is grateful to be a top 6 finalist."
Fans loved the post and filled the comment section with congratulatory messages for Bret Michaels's daughter. They also pointed out how incredible she looks.
RAINE MICHAELS: BRET MICHAELS'S DAUGHTER
Raine Michaels is one of Bret Michaels's two daughters that he shares with Kristi. Born on May 20, 2000, Raine has a younger sibling named Jorja Bleu Michaels, born on May 5, 2005. Jorja is an actress and is usually seen on her sister's social media pages.
Raine and Jorja's parents tried to keep them out of the public eye, but Bret still supported his daughters' careers. Bret and Raine don't usually talk about each other publicly; however, Raine revealed what a caring dad they have and that he's always taught them to believe in themselves.
She also went on to say how much her dad loves touring and playing music, and even though her dad had such a busy schedule, he always made time for her. During an interview with Pop Sugar in 2019, Rain revealed:
"It's also been bittersweet because he toured so much that I didn't get to see him as much as I would like to. But he goes out of his way to come see me, and we still always have the best time."
RAINE MICHAELS & HER MODELING CAREER
After Raine was chosen as a Sports Illustrated Swimsuit model, she shared she had dreamt of the achievement since she was 13. Alongside a stunning picture of herself, Raine wrote:
"So beyond grateful to everyone that has believed in me since the beginning of this journey and to everyone who is just joining me I love you all too!! It has been my dream to be a Sports Illustrated Swimsuit model since I was 13 years old and it is now coming true..xoxo"
It's not the first time that Raine has been associated with Sports Illustrated. In July 2018, Raine walked the runway for the magazine's fashion show, which marked her modeling debut.
Many would think just because Raine's father has famous connections and her mother is a former model, she would have it easy. However, her path to fulfilling her modeling dream hasn't been without conflicts.
Raine started modeling at an early age, signing with an agency at the age of 16. However, she was told that she should lose weight. The beauty, who was a size 2, started working out and changed her diet. According to Raine, she was constantly told she needed to shed some pounds, which eventually made her start feeling like she was overweight.
Being under so much pressure became too much for Raine. She said despite losing the weight, she was never thin enough. Speaking about the experience, Raine said:
"When I kept losing weight, and they kept saying I had to lose a little bit more, I was like, 'I can't do this. This is me.'"
The model later joined One Management NYC, an agency that accepted her as she was. According to Raine, they said, "We love you as you are. Don't change."
BRET MICHAELS ON HIS DAUGHTER'S CAREER
59-year-old Bret Michaels said he's always known his daughter wanted to model and has supported her no matter what. Bret said he'll always be there as her dad to be "a good provider and a good protector." Despite being so supportive, Bret also opened Raine's eyes to the risks that come with her chosen lifestyle.
Raine was diagnosed with borderline diabetes, and her father revealed that she was initially upset. Bret has had diabetes his whole life and understood where she was coming from. Even though she doesn't share much about her health, Raine has not allowed her condition to prevent her from living her best life.
Raine, who studied broadcast journalism, has made both her parents proud. Her dad said, "I'm saying this, both of us, as parents, are really, really proud of Raine."
Bret has described his eldest daughter as a fighter and a humble, kind soul. He's incredibly proud of her for being chosen by Sports Illustrated, and it's a moment he will not forget soon. Well done, Raine!
Please fill in your e-mail so we can share with you our top stories!