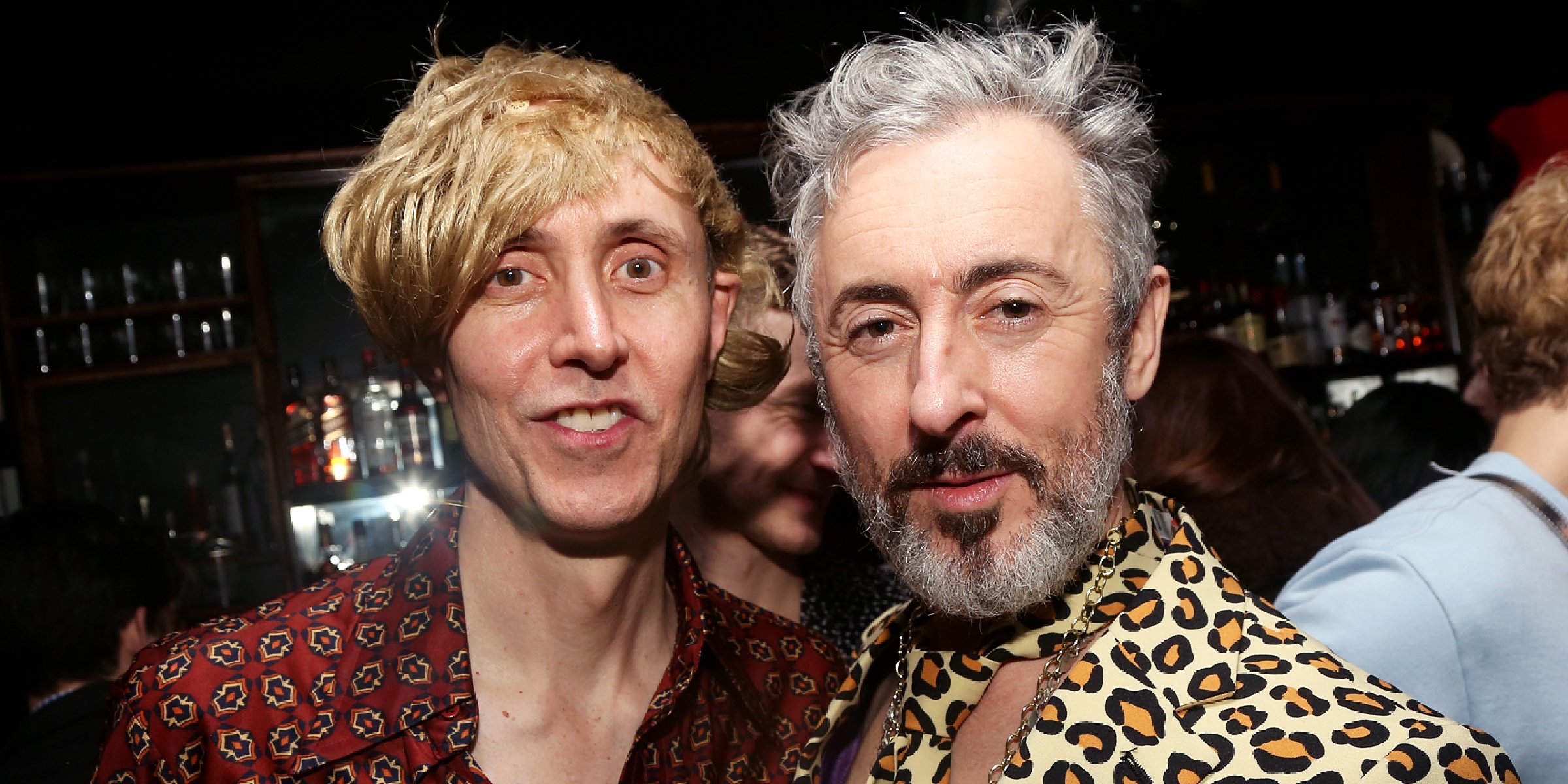 Getty Images
Grant Shaffer: Get To Know Alan Cumming's Spouse Who Is a Talented Artist

Alan Cumming's spouse, Grant Shaffer, is an artist and illustrator. They married twice, in London and New York, and now live happily together.
Alan Cumming is a celebrated actor, writer, and human rights activist. He began his career on stage, debuting in "Macbeth" and the film "Passing Glory." In 1992, Cumming starred in "Prague," a role that won him an Atlantic Film Festival and Scottish BAFTA for Best Actor.
He also starred in two BBC films, "Screen Two: The Last Romantics" and "Bernard and Genie," with the latter gaining him a British Comedy Award win. Cumming continued to make his name more recognized in the industry, and in 1994, he made his Hollywood debut in "Circle of Friends."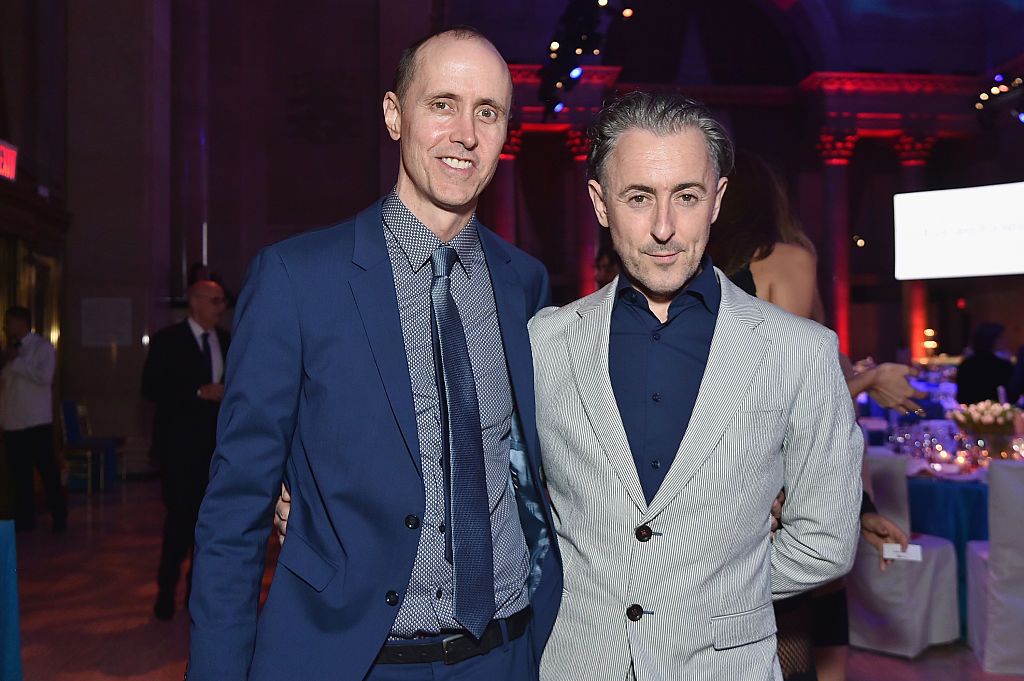 Grant Shaffer and Alan Cumming attend the 15th Annual Elton John AIDS Foundation on November 2, 2016, in New York City. | Source: Getty Images
The actor's other known films include "Emma," "Golden Eye," "Romy and Michele's High School Reunion," "Buddy," "Urbania," "Spy Kids," "X2: X-Men United," "Nicholas Nickleby," and "Son of the Mask." among others.
Behind the scenes, Cumming is a loving husband to Grant Shaffer and a father to their dogs, Lala and Jerry.
WHO IS GRANT SHAFFER, ALAN CUMMING'S HUSBAND?
Manhattan-based Shaffer, an artist and illustrator worked for several known companies, including The New Yorker, Interview Magazine, and The New York Times. His work was also used in films, music videos, and children's books.
Some of his film credits in the art department include include "Paper Man," "Madonna: Celebration," "Dear John," and "Wall Street: Money Never Sleeps." Shaffer is also a teacher at the Hetrick-Martin Institute and School of Visual Arts.
Apart from the 12 solo gallery exhibitions and the 14 group shows he has been a part of, Shaffer's work can also be seen on his Instagram profile.
HOW LONG HAVE ALAN CUMMING AND GRANT SHAFFER BEEN TOGETHER?
Shaffer met his husband through mutual friends in New York. "He's lovely, kind, and hilarious, but he's also the first person who hasn't wanted to change me," Cumming said. "We respect each other, and we were a bit older when we met, so you know yourself more and are more respectful."
In 2007, Shaffer married the man he loved most in a London civil ceremony. The wedding occurred at the Old Royal Naval College in Greenwich, Bianconi. The actor said in a statement released through his spokeswoman:
"Not only are we so happy to be able to celebrate our love for each other, but also to be able to do it in a country that properly recognizes the rights of same-sex couples."
The duo tied the knot for the second time in 2012, celebrating their fifth anniversary in New York. Fast forward to many years later, Shaffer continues to live a life in love with Cumming.
Cumming is proud to be part of the LGBTQ+ community and has starred as an LGBTQ activist in "Instinct." He had to have an intense, intimate scene, which he watched with his mother and mother-in-law. Admittedly, it was pretty embarrassing for the actor.
BEFORE GRANT SHAFFER, ALAN CUMMING WAS MARRIED TO A WOMAN
Before Shaffer entered the picture, Cumming married fellow actress Hilary Lyon from 1986 until 1994. He was disappointed when his first marriage failed but admitted that he tied the knot at a young age. He said, as told by Yahoo:
"I was so young when I got married. I left home to get away from my grandfather, I got into a marriage to feel secure and to feel; I was in love and everything as well."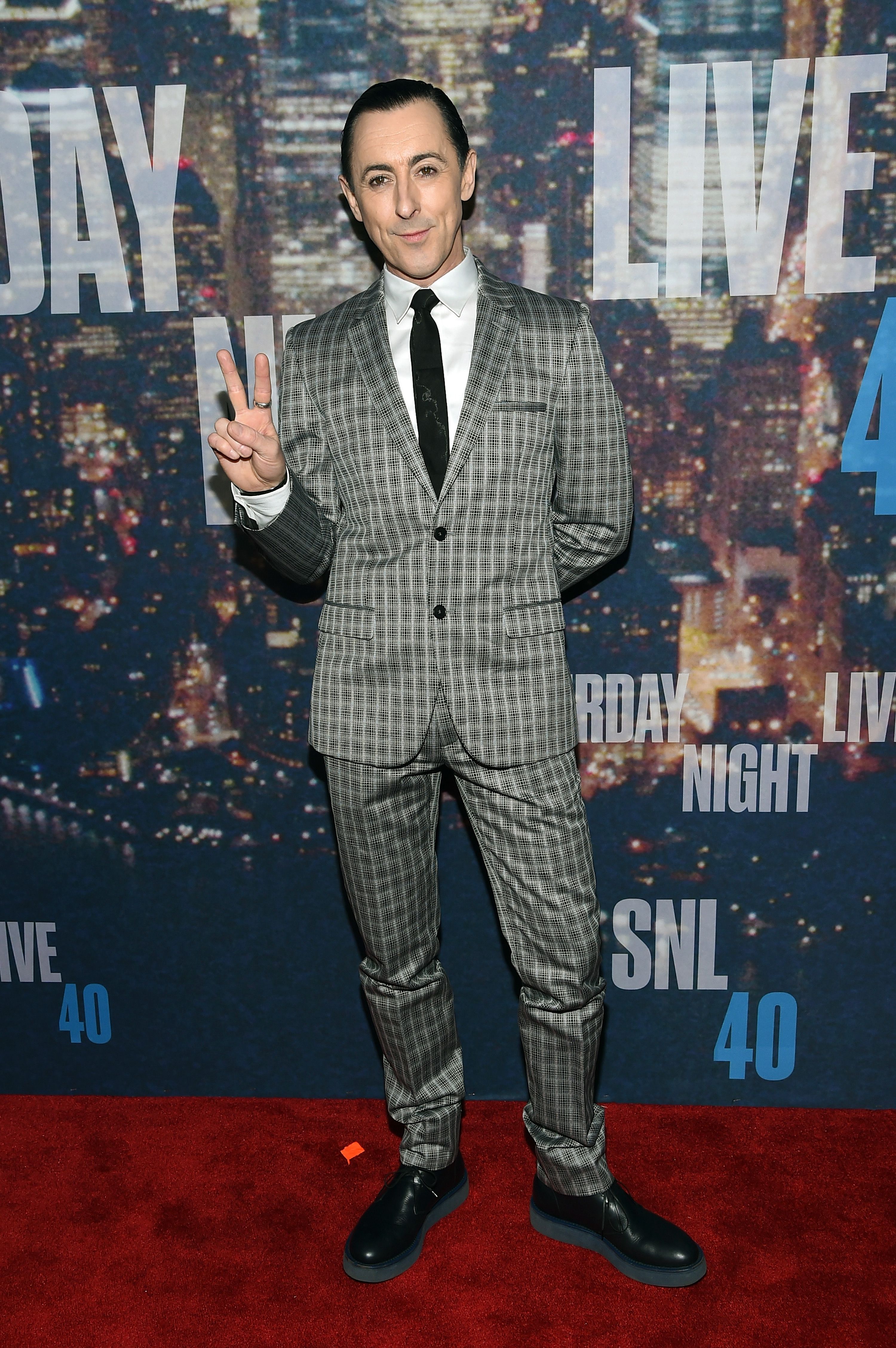 Alan Cumming during the SNL 40th Anniversary Celebration at Rockefeller Plaza on February 15, 2015, in New York City. | Source: Getty Images
However, he claimed that Hollywood saved him from his suicidal thoughts. The Hollywood icon also had a previous relationship with LGBTQ member Saffron Burrows.
Although coming out as gay was not as accepted before, the LGBTQ+ community now has vast support from the public. Actresses such as Raven-Symoné, Wanda Sykes, and RuPaul have since been trailblazers in the community.
Please fill in your e-mail so we can share with you our top stories!