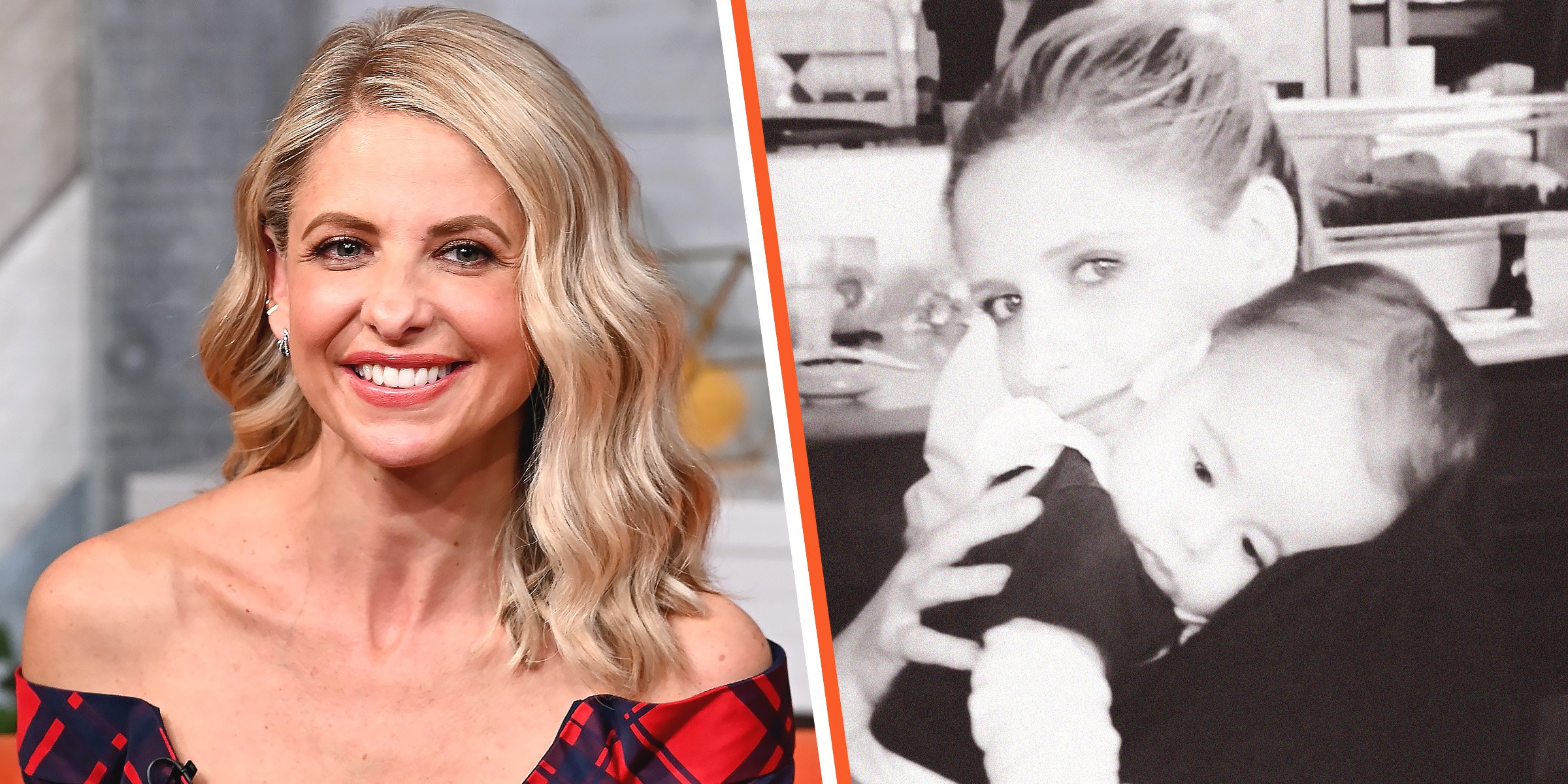 Getty Images
Rocky James Prinze Is Sarah Michelle Gellar's Son Who Is Particular like Mom — Facts about Him

Rocky James Prinze is Sarah Michelle Gellar and Freddie Prinze Jr.'s youngest child, but although his parents are celebrities, he is not allowed to use social media.
"Scooby-Doo" stars Sarah Michelle Gellar and Freddie Prinze Jr. have been married since 2002 and share two kids, but they do their best to keep them away from the spotlight.
Although the couple avoids sharing Charlotte or Rocky James Prinze's faces on social media, they have talked about their personalities multiple times, and Rocky is just like his mother. Read on to learn more about the boy's life.
ROCKY JAMES PRINZE'S BIRTH
Rocky might have been born on September 20, 2012, but the first time he made headlines was in April 2012, when news about Sarah Michelle Gellar's second pregnancy spread on the internet.
A source close to Sarah and her husband, Freddie Prinze Jr., confirmed that they were "thrilled" to enlarge their family three years after welcoming their first child, daughter Charlotte Grace.
The actress gave birth in Los Angeles, and her representative said that Charlotte was excited to be a big sister. Although the couple loved her "more than anything," they knew their love would multiply with Rocky's arrival.
Sarah and Freddie respect their children's privacy so much that they waited months before revealing Rocky's name to the public.
They also avoided going out with Rocky to evade the paparazzi. Still, Sarah was spotted with her two kids in Los Angeles in June 2013, giving her fans a first look at Rocky, nine months old at the time.
Before welcoming Rocky, Sarah opened up about waiting until her 30s to have children. She explained that becoming a mom was the "most selfless act," as you have to give up on anything for a kid. She was unsure she could have done it in her 20s, so waiting was the best option for her.
Rocky's dad had a similar opinion – he said he was happy for not having kids in his 20s because he "didn't know a thing." In his 30s, however, Freddie developed more patience and the ability to appreciate fatherhood much more.
Sarah revealed her son didn't like seeing her and Freddie kissing.
FACTS ABOUT ROCKY JAMES PRINZE
Rocky James Prinze has shown interest in sports that are not as popular as football or baseball: boxing, martial arts, and skateboarding.
In May 2020, Rocky and his dad were seen skateboarding together, meaning that he might have inherited his love for that sport from Freddie. For Rocky and Freddie's outing in Pacific Palisades, California, the boy wore knee pads and carried a black and red helmet featuring a red, black, and white mohawk.
Walking next to the boy, Freddie carried his and Rocky's boards. The then-seven-year-old boy's board had an assistive pair of handlebars to ease the learning process.
In September 2021, Sarah revealed her son didn't like seeing her and Freddie kissing. Every time they did it, Rocky would say, "shame, shame, shame. I know your name." Like any other parent would, Sarah and Freddie would tease him by kissing in front of him.
Teasing aside, Rocky has had a beautiful relationship with his parents. Sarah shared a few photos of her family spending time together on holidays and vacations on her Instagram account.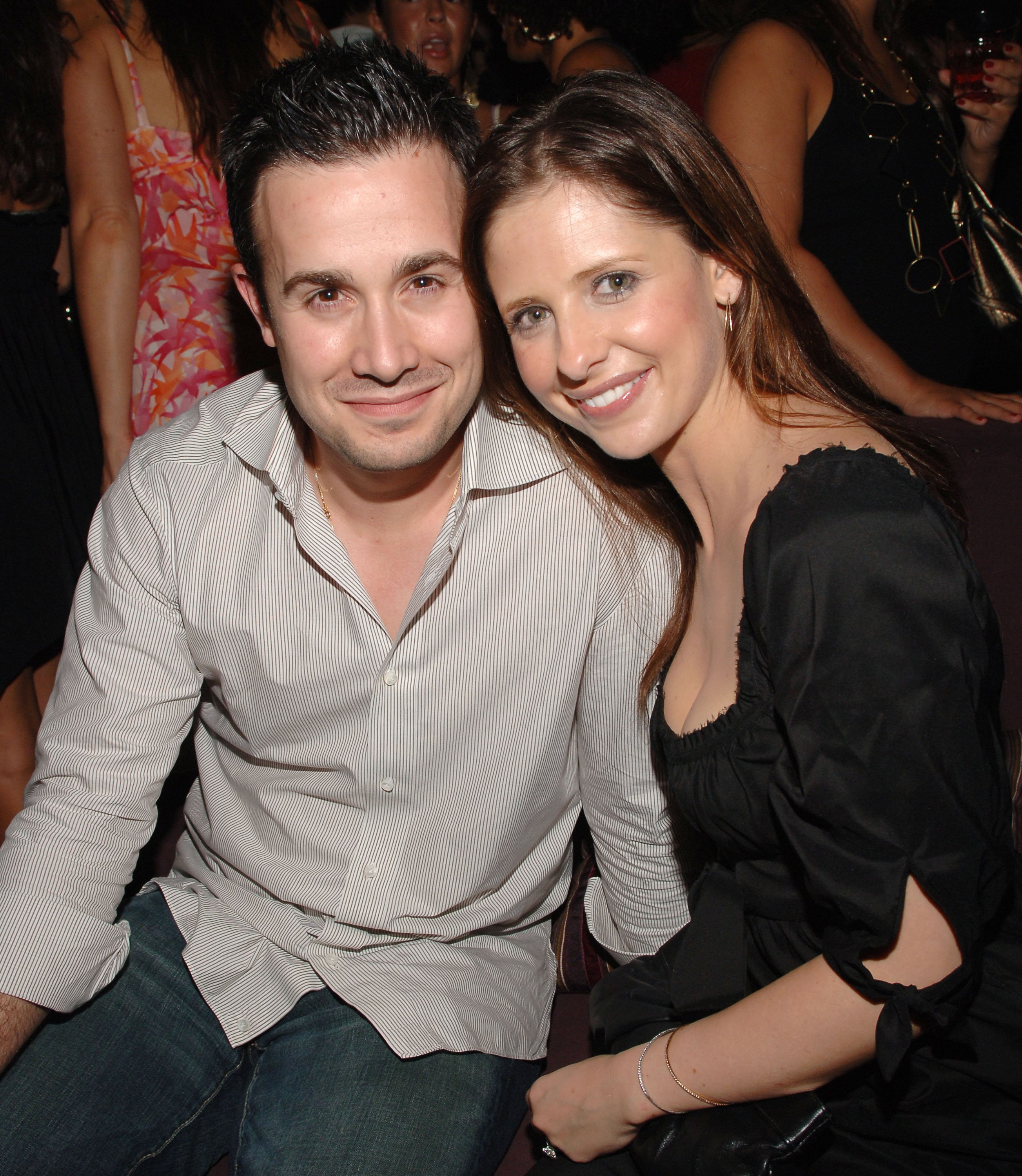 Freddie Prinze Jr. and Sarah Michelle Gellar on July 12, 2006 | Source: Getty Images
Rocky James Prinze's big sister, Charlotte, practiced Jiu Jitsu, and her proud dad has gushed about her skills on social media.
He once tweeted a photo of Charlotte wearing her Gi and rolling with him. However, people believe she might become an actress like her famous parents.
In 2016, Charlotte joined a musical theatre program for kids aged six to 12 and made her acting debut in their production of "The Lion King." Sarah and Freddie were convinced she would only get a minor role, but she booked the part of Simba.
Rocky's parents pointed out that they tried hard to convince Charlotte to find another hobby, but she is not only in love but very talented on the stage.
Charlotte is more similar to [Freddie], and Rocky is more like his mother.
MEET ROCKY JAMES PRINZE'S PARENTS
Sarah Michelle Gellar and Freddie Prinze tied the knot in September 2002 and are both actors – Sarah is best known as Buffy Summers in "Buffy the Vampire Slayer," and Freddie shot to stardom as Cole Ortiz in "24" and Fred Jones in the two live-action "Scooby-Doo" films.
Sarah revealed that she waited until their kids were old enough to let them watch "Buffy the Vampire Slayer." When they did, she thought they would drop it after only a couple of episodes.
However, they became huge fans. Rocky constantly asked questions about it and almost pleaded to watch the successful TV series each night.
Although Sarah and Freddie are celebrities, their kids were not allowed to have social media accounts until they reached the age when they could be accountable for what they posted. While Charlotte was "curious" about social media, Rocky didn't care.
ROCKY JAMES PRINZE IS MORE LIKE HIS MOTHER
Freddie once revealed that Charlotte was more similar to him and Rocky was more like his mother. He described her daughter as reserved and quiet at first. She would open up with people depending on the vibe in the room.
On the other hand, Rocky "likes things a certain way" and is more "particular" and outgoing. He would talk to people he didn't know, just like Sarah Michelle Gellar.
Please fill in your e-mail so we can share with you our top stories!