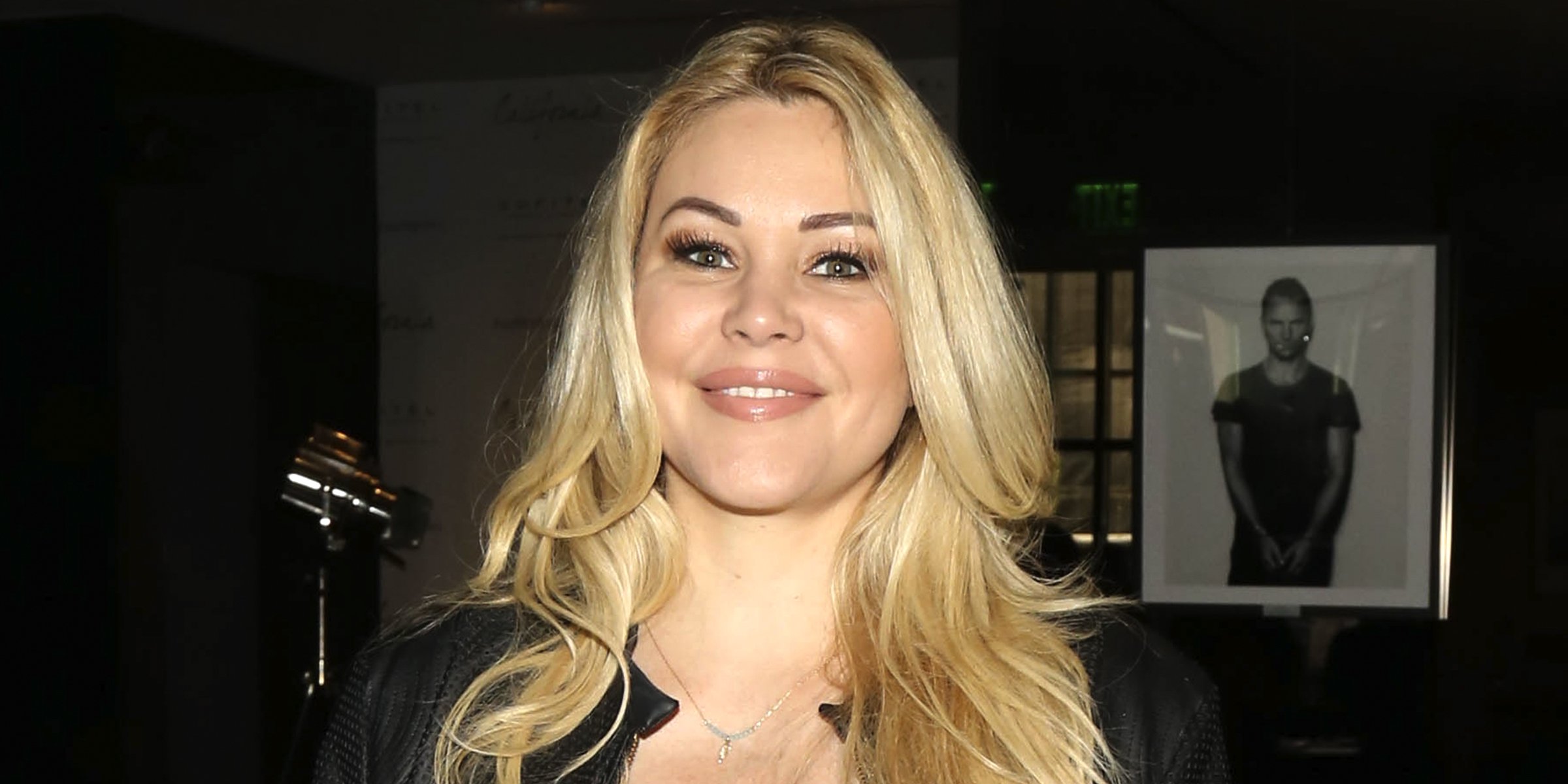 Getty Images
Travis Barker's Ex-wife Shanna Moakler: What We Know About Her

Travis Barker has tied the knot three times, and one of the women he previously walked down the aisle with is model Shanna Moakler. But who is Travis Barker's ex-wife, who's more than just a model?
Shanna Moakler was Travis Barker's second wife, and the celebrity couple's union was nearly as popular as his current one. The musician's relationship with his wife, Kourtney Kardashian, and their wedding, will be remembered for a long time to come.
The pair tied the knot after they eloped in Las Vegas after the 2022 Grammys. Travis and Kourtney's relationship has been in the spotlight since the couple started dating.
At first, Travis's ex-wife Shanna expressed that she was okay with his ex's new relationship and said she has no problem with Kourtney as long as she treats her kids well.
Shanna told Us Weekly in early 2021 that her kids seemed to like Kourtney and that she was happy for the couple. However, all that appears to have changed with numerous previous and new allegations surfacing. Here's what else we know about Shanna Moakler.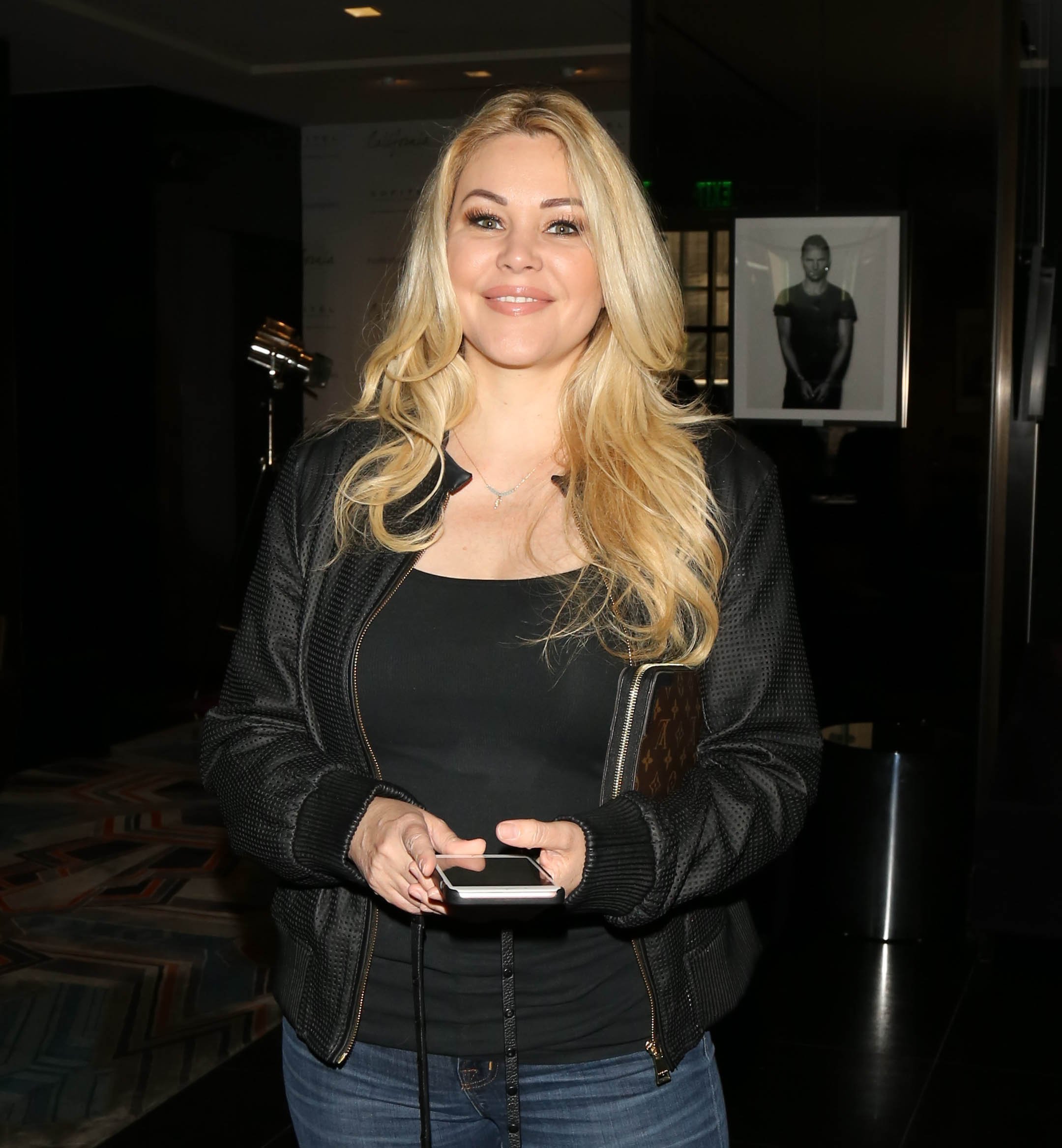 Shanna Moakler is seen on June 3, 2017 in Los Angeles, CA. | Source: Getty Images
WHAT DO WE KNOW ABOUT TRAVIS BARKER'S EX-WIFE SHANNA MOAKLER?
Travis Barker's ex-wife was born Shanna Lynn Moakler, on March 28, 1975, in Rhode Island. Shanna has been a model from the age of 15.
The beauty queen has won numerous modeling competitions and was Miss New York USA in 1995. Shanna won the Miss USA title that same year, which kicked off her modeling career. The 47-year-old was even named Playboy's Playmate of the Month in 2001.
Her modeling career opened many doors for Shanna, as after winning Miss USA, she got her first role as an actress. Shanna made her TV debut after landing a minor role on the show "Lois & Clark: The New Adventures of Superman."
After that, the actress appeared in many other shows, including becoming a regular on the "Pacific Blue" series in 1998.
Shanna's well-known for her appearance on 1998's film "The Wedding Singer" and has also featured in "Entourage" in 2004, "Joey," "Big Momma's House 2."
The actress also guest-starred with her ex-husband Travis on an episode of "CSI: Crime Scene Investigation" in 2006.
Besides acting, Shanna is also a producer, having produced the Miss Nevada USA pageant. If modeling, acting, and producing are the only things you think Shanna can do, then you're probably wrong. She also dances and competed in the popular show "Dancing With The Stars" in 2006.
And, there's more, the multi-hyphenate is also a reality TV star and has hosted E!'s "Bridalplasty" and been a cast member in "Hollywood Exes."
INSIDE TRAVIS BARKER AND SHANNA MOAKLER'S RELATIONSHIP
Travis and Shanna started dating in 2002, and they walked down the aisle two years later in 2004. The Blink-182 drummer proposed while they were in Disneyland during the Haunted Mansion ride.
The model and the musician had quite a different type of wedding, which was gothic-inspired. Sadly, Travis filed for divorce after being married to the actress for two years.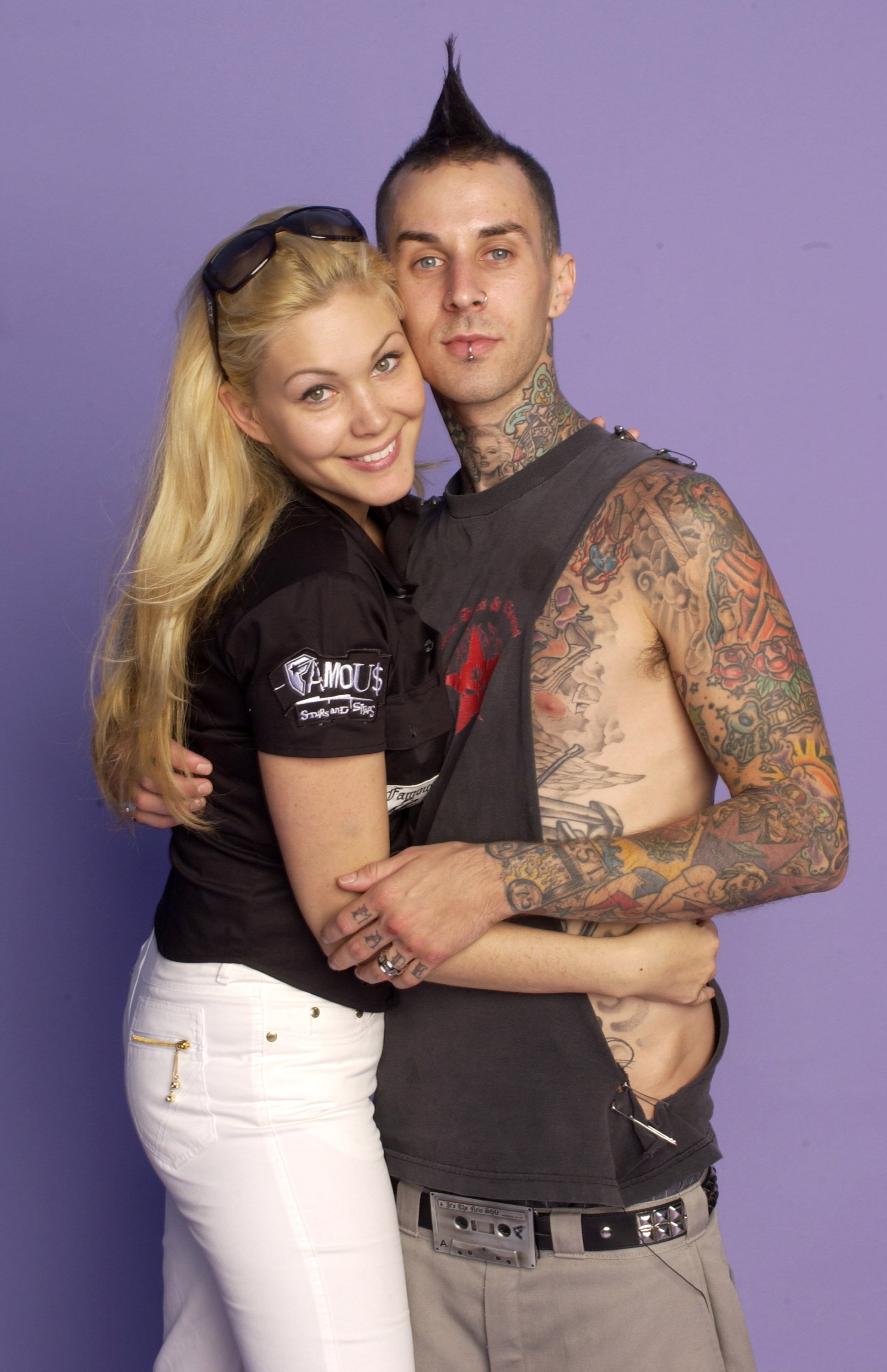 Travis Barker of Blink 182 and Shanna Moakler during Fox Portrait Studio at the 2004 Teen Choice Awards in Universal City, California | Source: Getty Images
They had a messy divorce, with the former couple dragging each other on social media – MySpace, to be precise – for the whole world to see. Travis even accused his ex-wife of cheating in a blog, and Shanna responded to the accusations.
Shanna gave a statement to TMZ, which partly said that if Travis really accused her of cheating, then she was concerned about his mental wellbeing. This is because she said the accusations were so far-fetched, and she also said maybe Travis's lifestyle is taking its toll on the musician.
Despite all the drama, the pair rekindled their romance on two occasions after their divorce was finalized in 2008. However, they eventually ended things for good in 2009.
The musician and his ex-wife had two kids while they were together. Their firstborn is Landon Asher Barker, born in 2003, and their daughter Alabama Luella Barker was born in 2005.
Travis and Shanna have been raising their children amicably. In a 2021 interview with HollywoodLife, Shanna revealed that she and her ex-husband were "co-parenting well during quarantine." She said that Landon and Alabama were "rotating" between their houses.
However, Landon and Alabama have accused their mother of being a bad parent. In spring 2021, Alabama lashed out in an Instagram post, saying Shanna "has never completely been in my life."
The teen further said people should stop painting Shanna as a good mother and revealed that her mom never even asked to see her on Mother's Day.
On the other hand, Shanna has since blamed the Kardashians for the tension in her family. She told TZM:
"My family's broken because of this family. I don't care about Travis and Kourtney in any capacity whatsoever. All I care about are my children—mending and healing my relationship with my children and moving forward."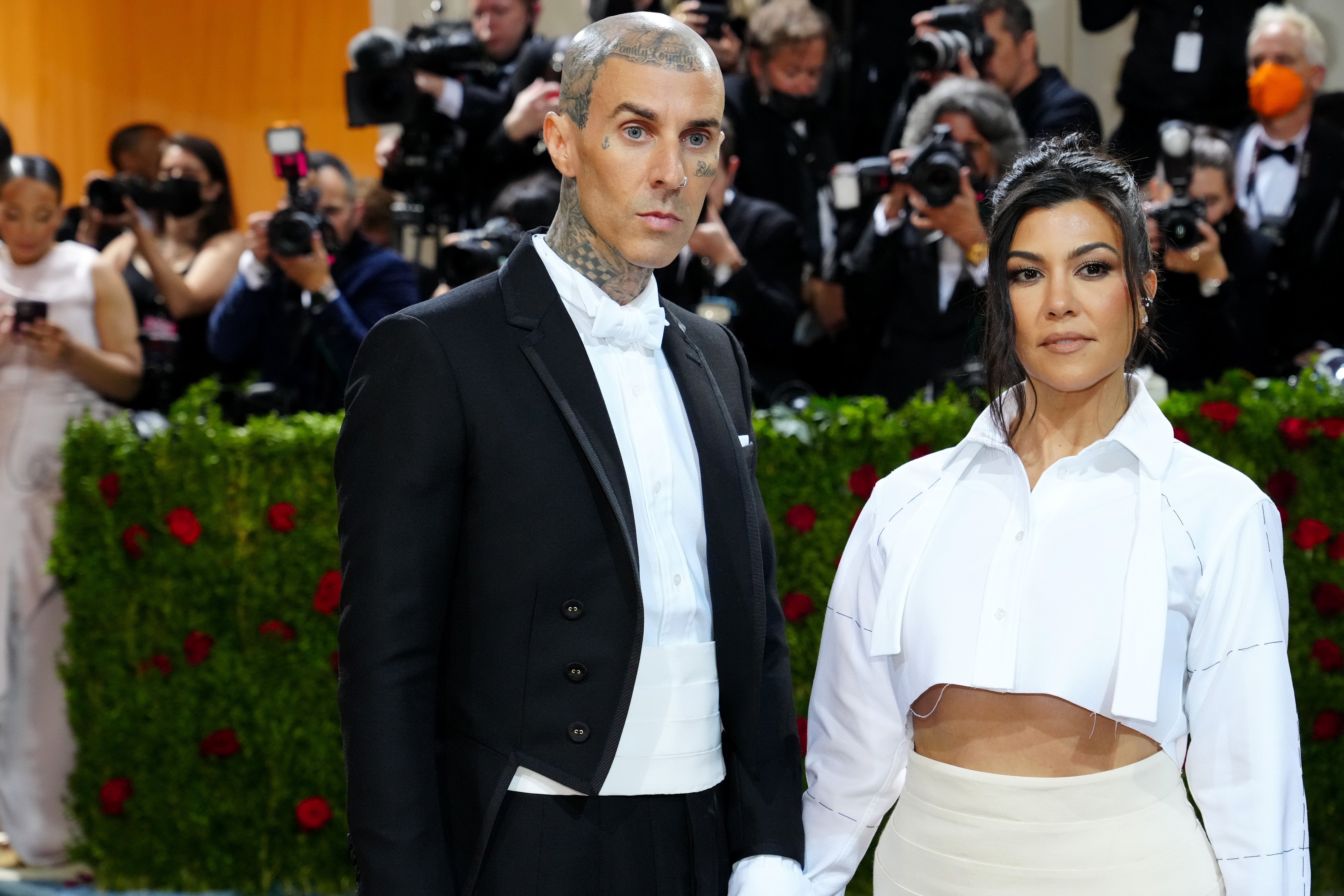 Travis Barker and Kourtney Kardashian attend The 2022 Met Gala Celebrating "In America: An Anthology of Fashion" on May 02, 2022 in New York City. | Source: Getty Images
Shortly after that, Shanna shared a post on TikTok with her daughter Alabama, so maybe they have already started mending their relationship.
WHO IS SHANNA MOAKLER DATING?
Shanna's in a relationship with Matthew Rondeau, who she started dating in 2020. The model expressed her happiness in an interview with Us Weekly in May 2021. She excitedly expressed:
"I'm with my boyfriend, Matthew. I'm super happy. We're in such a great place, and the things that I create with him, I'm not recycling from my past relationship."
According to Shanna's boyfriend's Instagram page, he's a model and actor like her. Matthew's also an entrepreneur, chef, and poker player.
The model seems to be in a happy place and is trying her best to improve her relationship with her kids. We wish Shanna all the best personally and professionally.
Please fill in your e-mail so we can share with you our top stories!