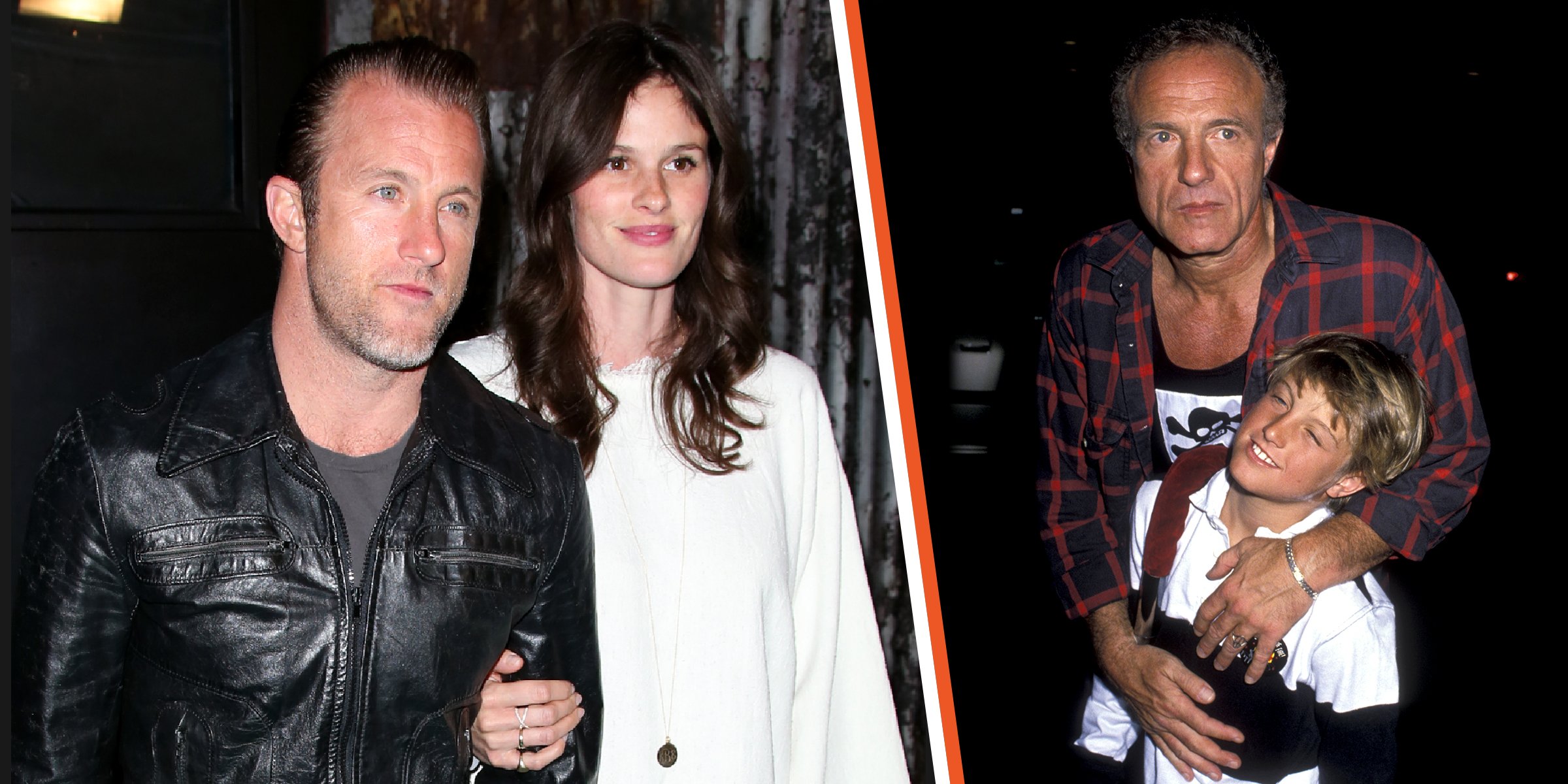 Getty Images
James Caan's 'Brilliant' Granddaughter's Name Is Related to His — He Wished Son Would Be Better Dad than Him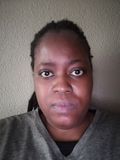 James Caan wasn't the most outstanding parent to his child when his son, Scott, was a little boy, partly because of his substance abuse problems. The actor reformed later and became a grandfather close to 80, but sadly never lived long enough to see his dream fulfilled.
According to Daily Mail, James Caan welcomed five children during his four marriages. In 1961, the legendary star married fellow actor Dee Jay Mathis before he got his first most prominent role in "El Dorado," which shot him to fame.
The couple stayed together for five years and welcomed a daughter Tara before separating as James was starting to become a well-known celebrity. By 1966, the duo's marriage had concluded in divorce.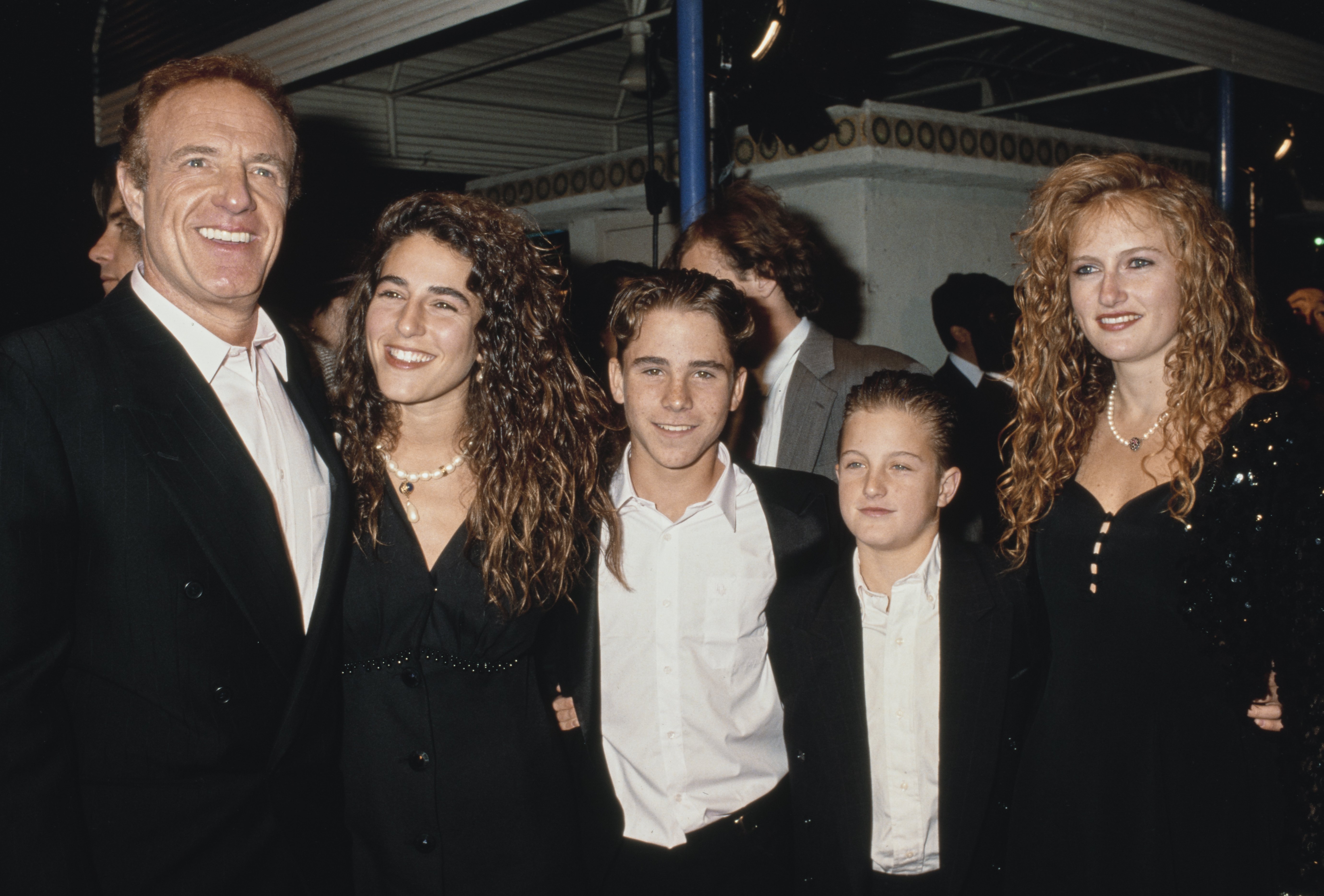 James and Scott Caan with family members at the premiere of "Misery" in Westwood, California, on November 29, 1990. | Source: Getty Images
The actor's subsequent marriage happened in 1976 when he tied the knot with the late Elvis Presley's ex-girlfriend, Sheila Ryan. James' union with the 1973 Playboy cover girl didn't last long, but they welcomed a son, Scott.
The year after their marriage, "The Godfather" actor and Ryan called it quits and divorced. James' third wife, Ingrid Hajek, married him in 1990, and growing up in the same neighborhood of Sunnyside in Queens, New York, bonded them despite it happening during different decades.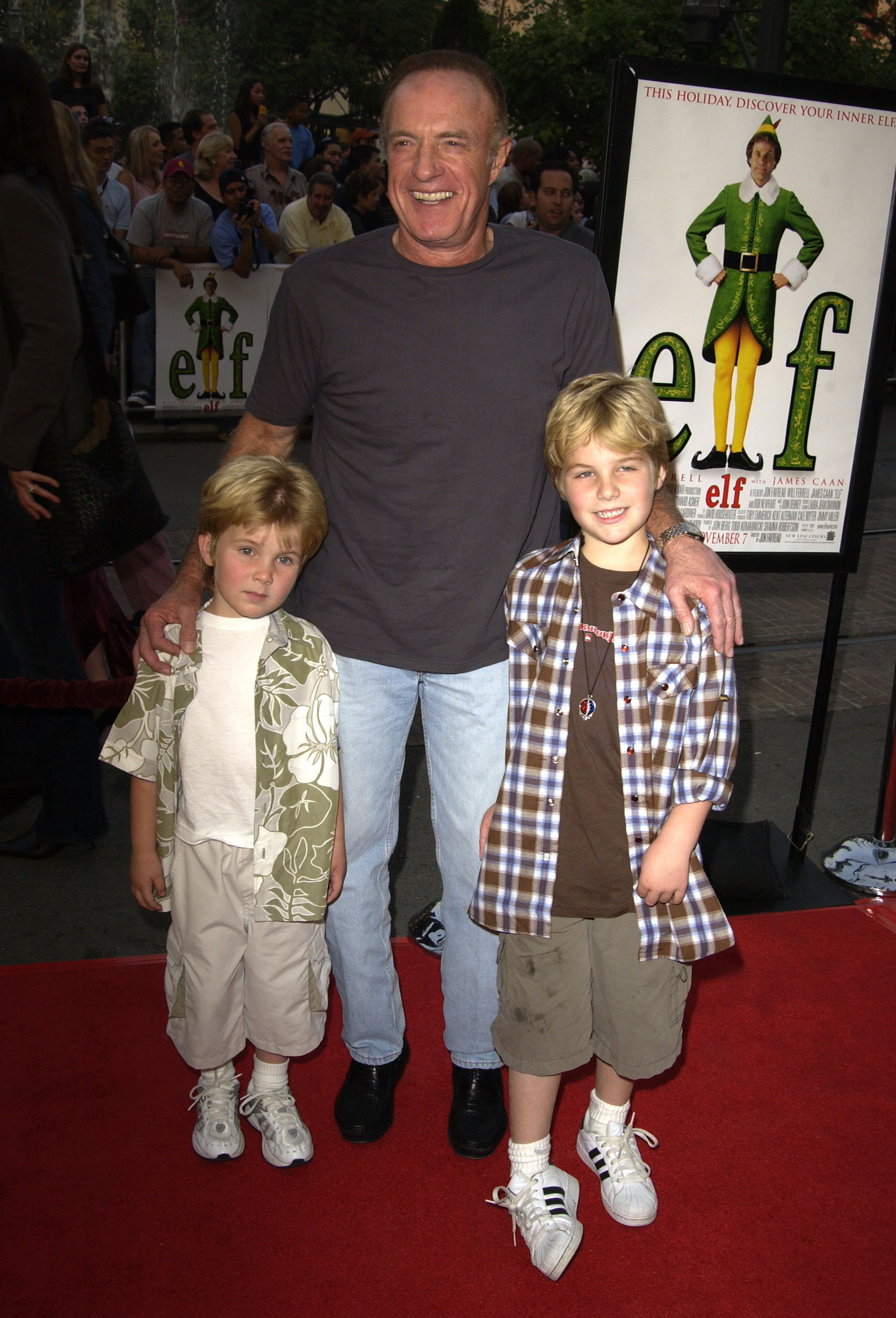 James Caan and sons Jimmy and Jake at the "Elf" special screening in Los Angeles, California, on October 26, 2003. | Source: Getty Images
During their marriage, they welcomed a son and divorced in 1994. The star's last wife was Linda Stokes, whom he married in 1995, and she turned out to be the woman who'd give him the most problems.
In their 20-year marriage, the couple had two sons, James Jr. and Jacob. James filed for divorce from Stokes in 2005 and then again in 2009 before his 2015 filing finally stuck.
The actor was left financially broken from that marriage because Stokes took to court several times for backdated child support. She also wanted alimony payments from the iconic star.
THE CHILD JAMES HAD THE BIGGEST CONNECTION WITH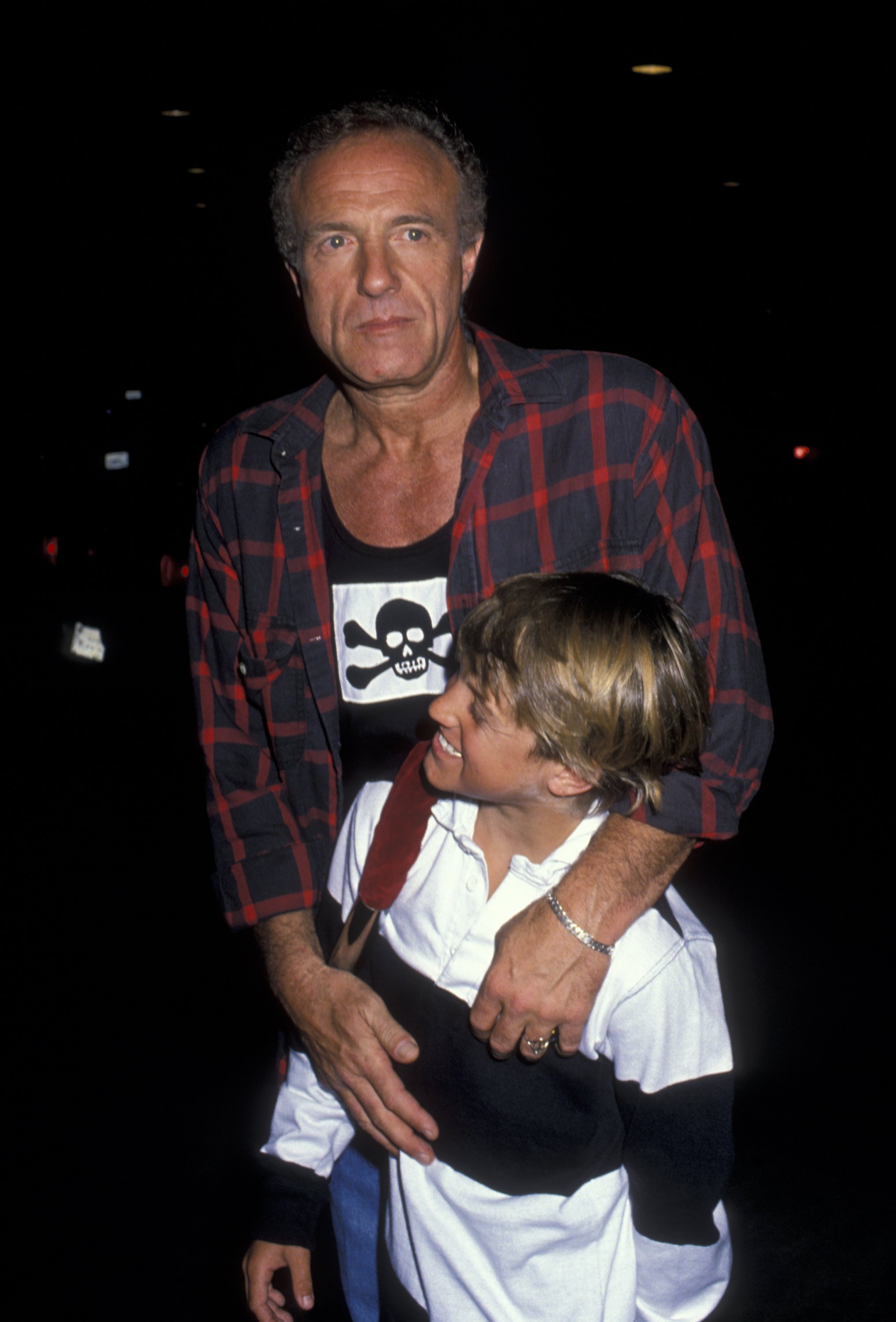 James and Scott Caan at a birthday party for Greg Gorman on June 29, 1989, at Tramps in Beverly Hills, California. | Source: Getty Images
During a May 2010 Los Angeles Times interview, James revealed that he and his son, Scott, had a "unique relationship." He shared that the boy had grown up with him and how he'd taken time off to be a better parent to Scott.
The actor said he also took six years off from his budding career to become a better person. James went through some personal tough times and lost his sister before taking a break from acting, and Scott was attached to him.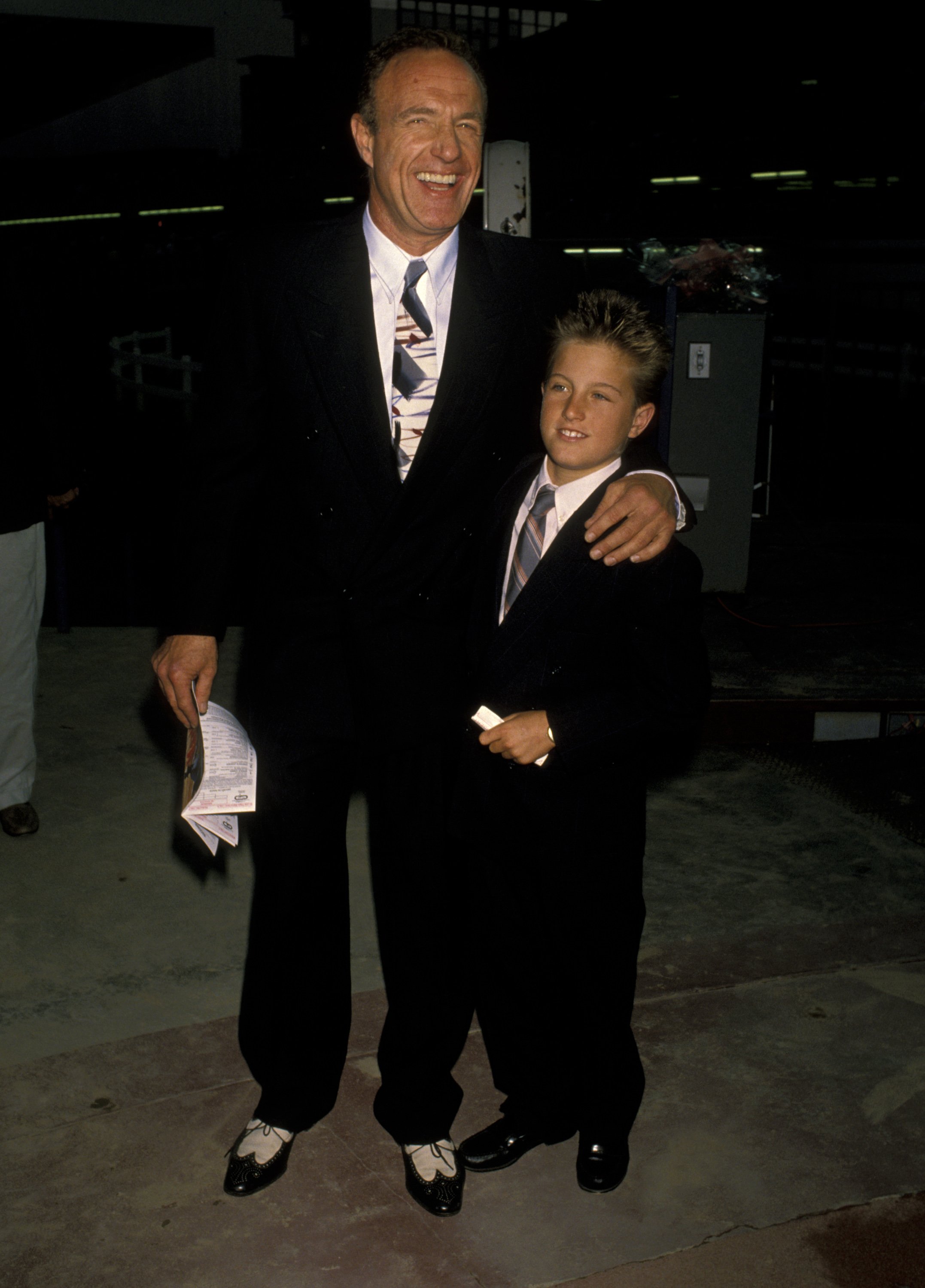 James and Son Scott Caan during "Hollywood Stars Night" 1st Thoroughbred in Hollywood, California, on June 22, 1990. | Source: Getty Images
In 2010, Scott told People magazine that he and his father had "tumultuous periods" growing up. He confessed that their relationship had been dysfunctional while his father fought against his illegal substance use problem, with James once stating about Scott:
"He saw me when I was a little rough around the edges."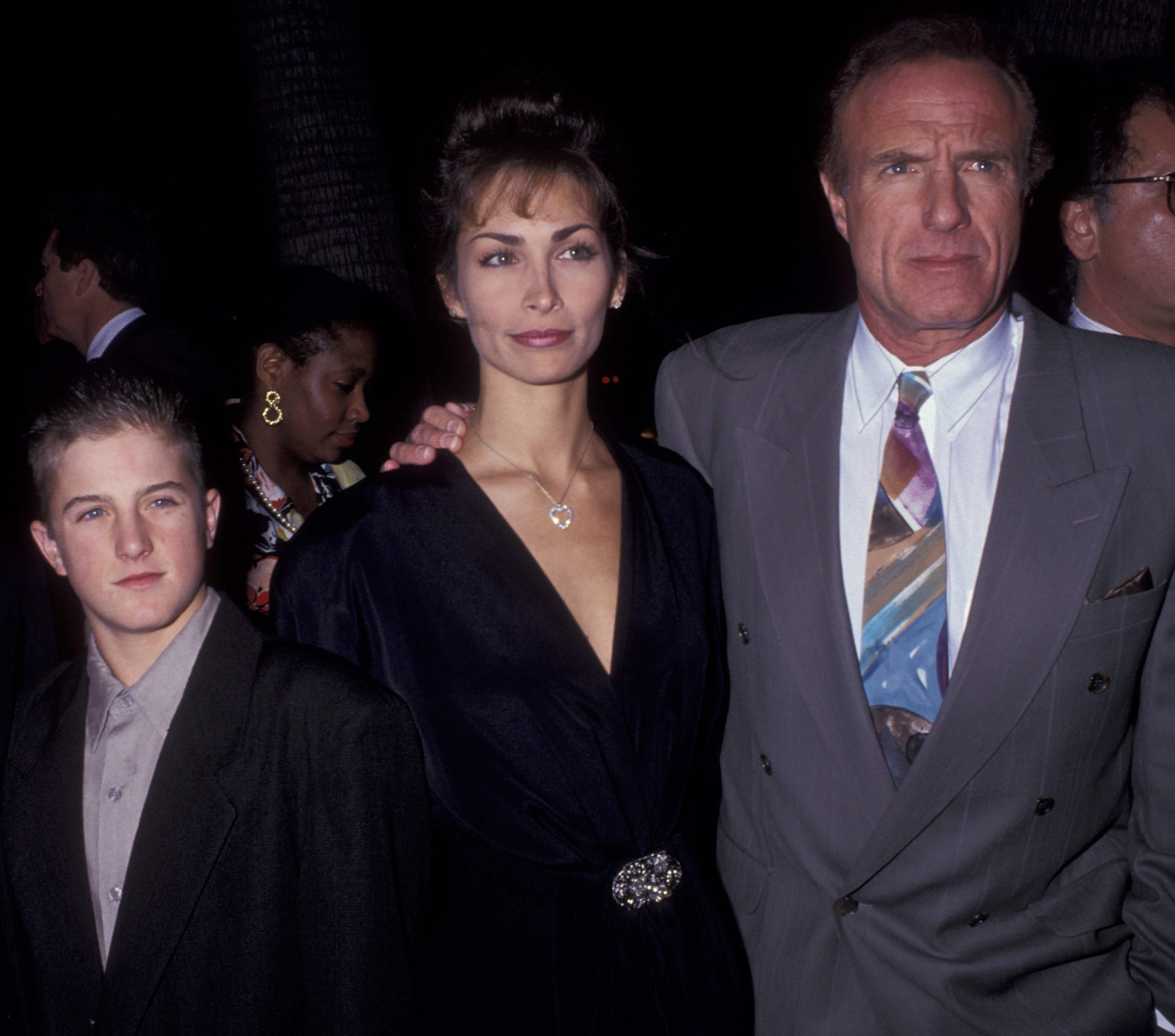 Scott Caan, Ingrid Hajek, and James Caan at the premiere of "For The Boys" on November 14, 1991, in Beverly Hills, California. | Source: Getty Images
James became a Little League coach when he took off work. He thought coaching was as creative as acting because he had to make children who didn't believe they were good change their minds in a few minutes.
The "Gardens of Stone" spent six years coaching boys' baseball, and it became the "high point" of his "low point." The star loved children and enjoyed changing their lives with his coaching skills.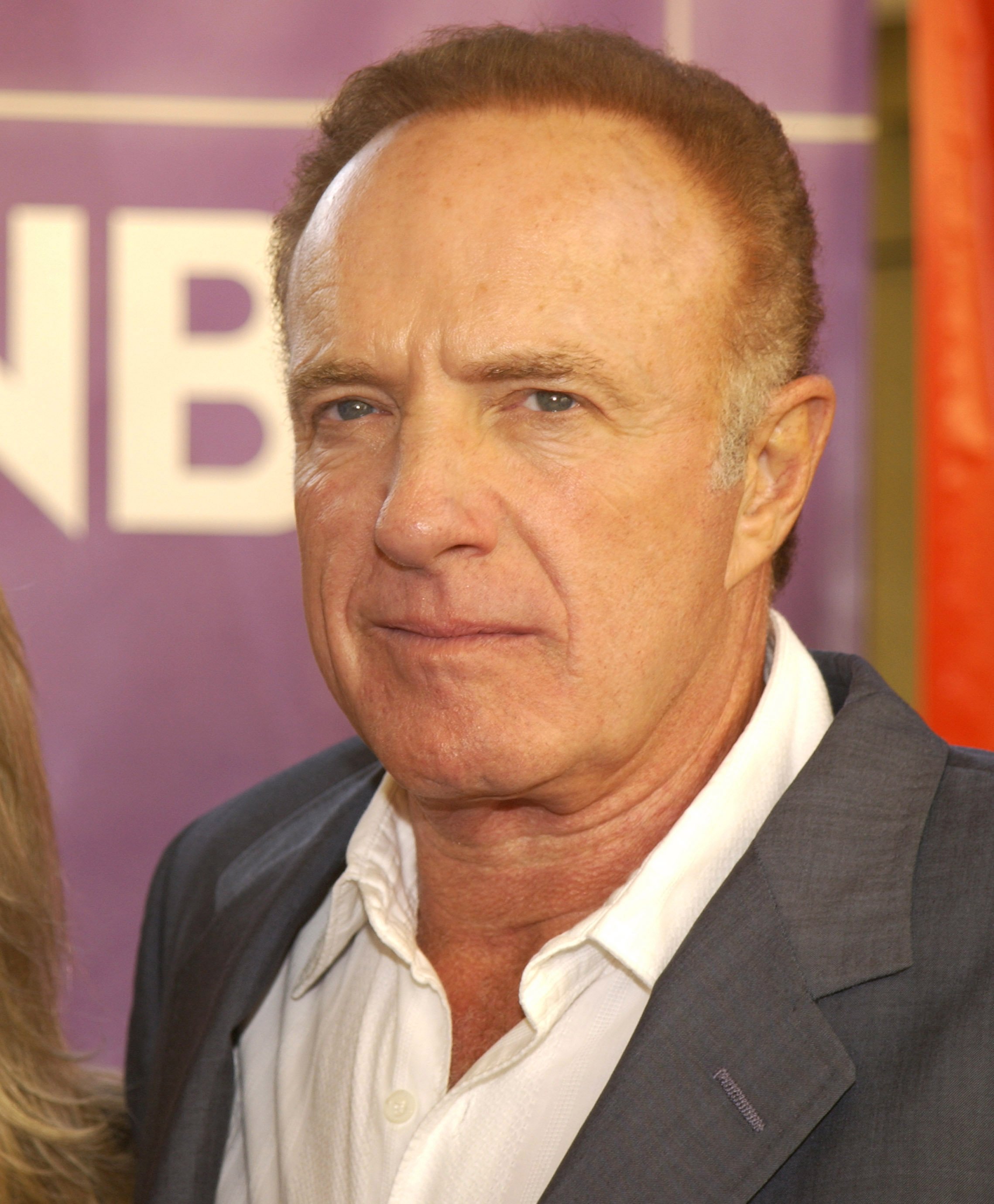 James Caan during the NBC All-Star Casino Night in Hollywood, California, on July 25, 2003. | Source: Getty Images
Scott was also quite athletic and played baseball, soccer, and basketball on teams that James coached. However, the actor believed his son could join the major leagues because of his skill with a bat, which made the star go into rehabilitation.
James confessed to Cigar Aficionado that he stupidly thought he was fooling his son while struggling with his substance usage. He'd believed the boy didn't know what was going on and wasn't smart enough to realize the truth until it finally dawned on him.
The actor was forced to change his ways and put more weight on his health and family. James and his family even moved to a cabin near Park City, Utah, where they stayed for two years.
HEALING OLD WOUNDS AND THE LESSONS SCOTT LEARNED FROM HIS FATHER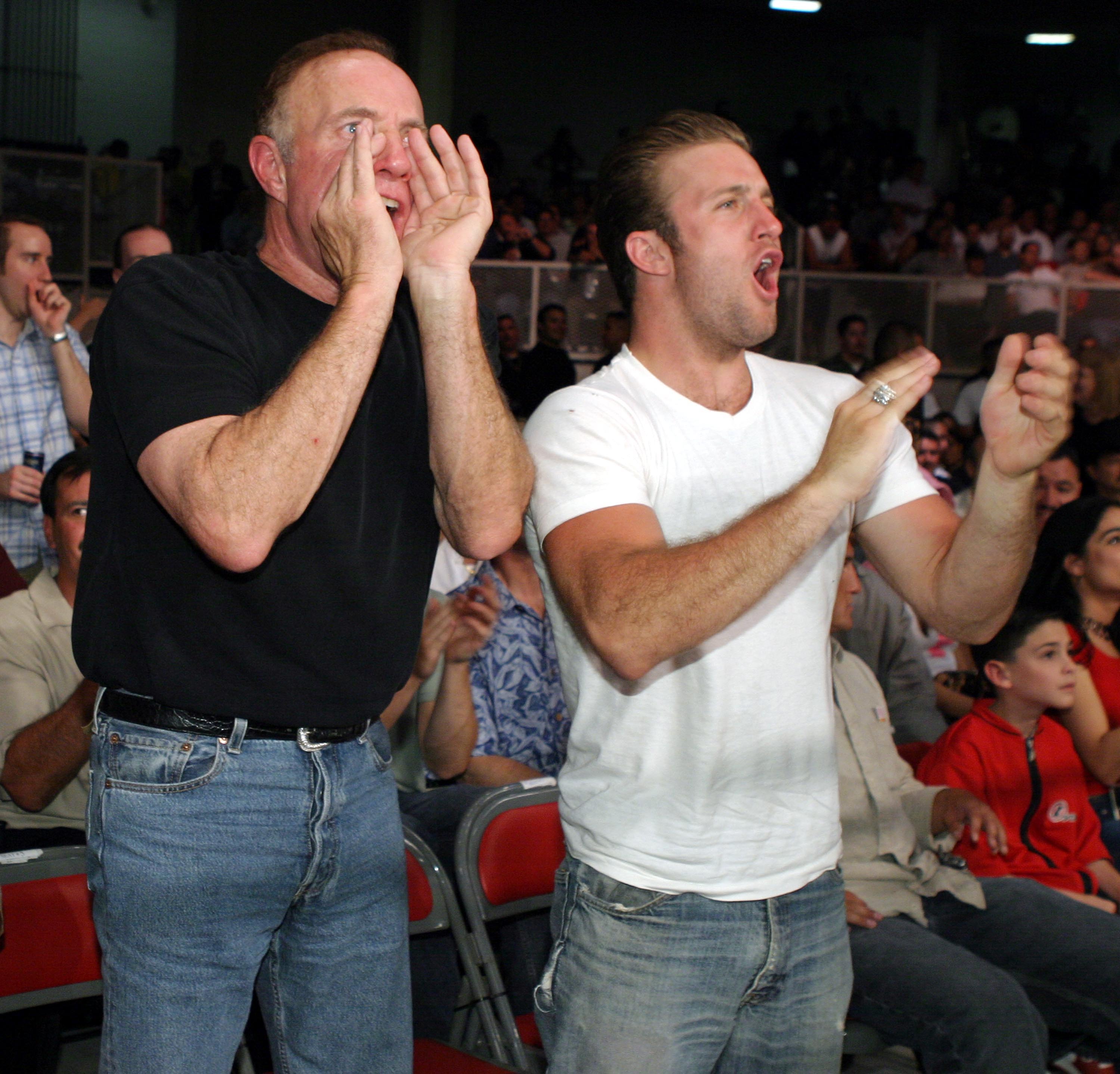 James and Scott Caan at a boxing match at The Grand Olympic Auditorium in Los Angeles, California, on July 26, 2003. | Source: Getty Images
In 2012, Scott lost his mother at the age of 60. After the troubled past, he seemed to have built a close relationship with James, and on several occasions throughout his career, Scott attended the star's events.
During his 2010 People interview, James confirmed that he and his son had become "best buddies," and he was proud of how Scott grew up. The actor's son said he had "no resentment" against his father, adding:
"He made mistakes that affected him — and me — but he's always been there for me no matter what."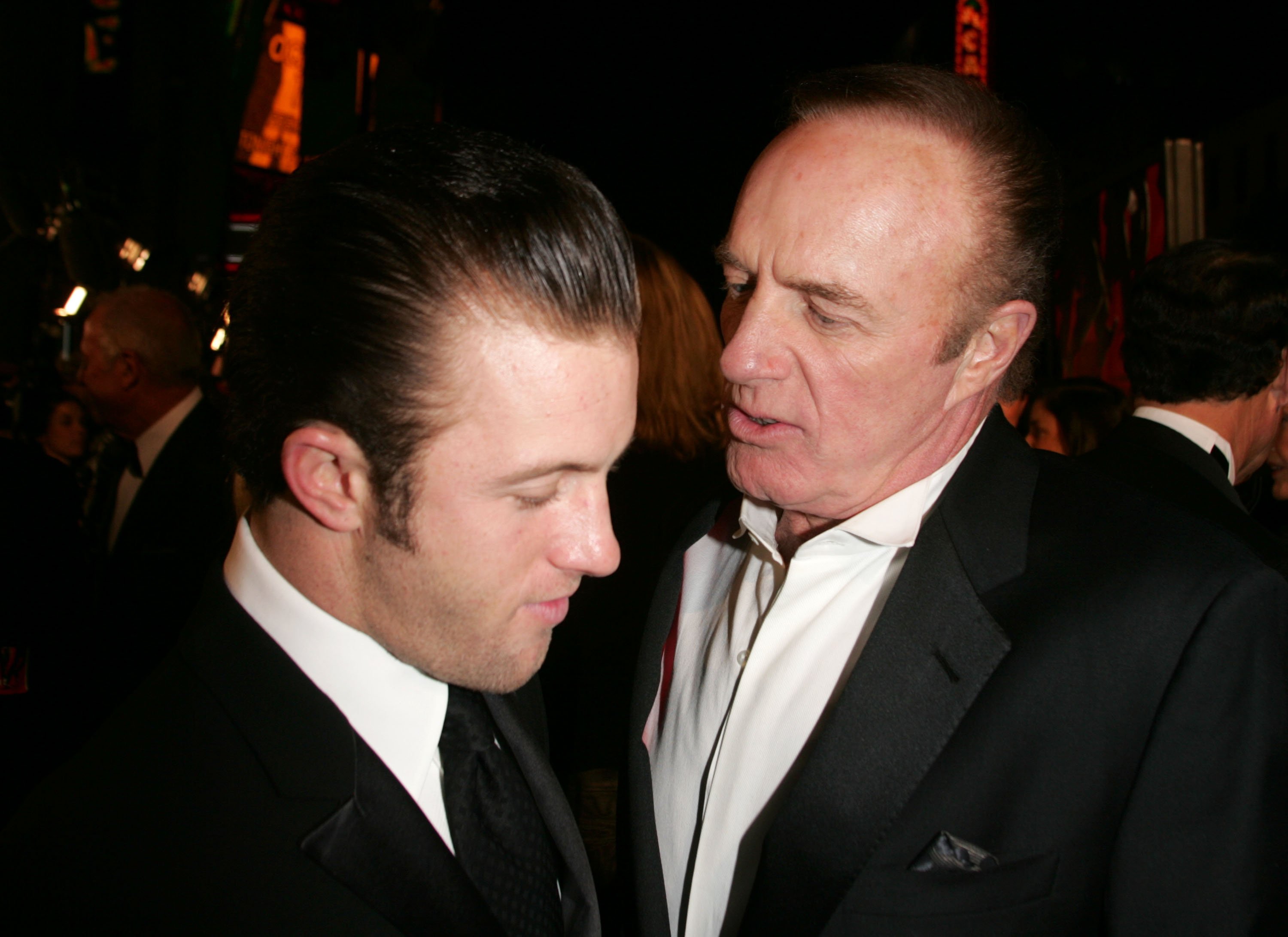 Scott and James Caan at the "Ocean's Twelve" premiere on December 8, 2004, in Hollywood, California. | Source: Getty Images
When the Los Angeles Times asked Scott what he'd learned from his father about love, the younger Caan admitted that James had failed marriages. However, he'd learned to allow heartbreak and still try again.
Scott, who followed in his father's footsteps by becoming an actor, learned from James about mistakes in the professional world: people were different. The younger Caan saw their work as a form of art, even though his father had once disagreed.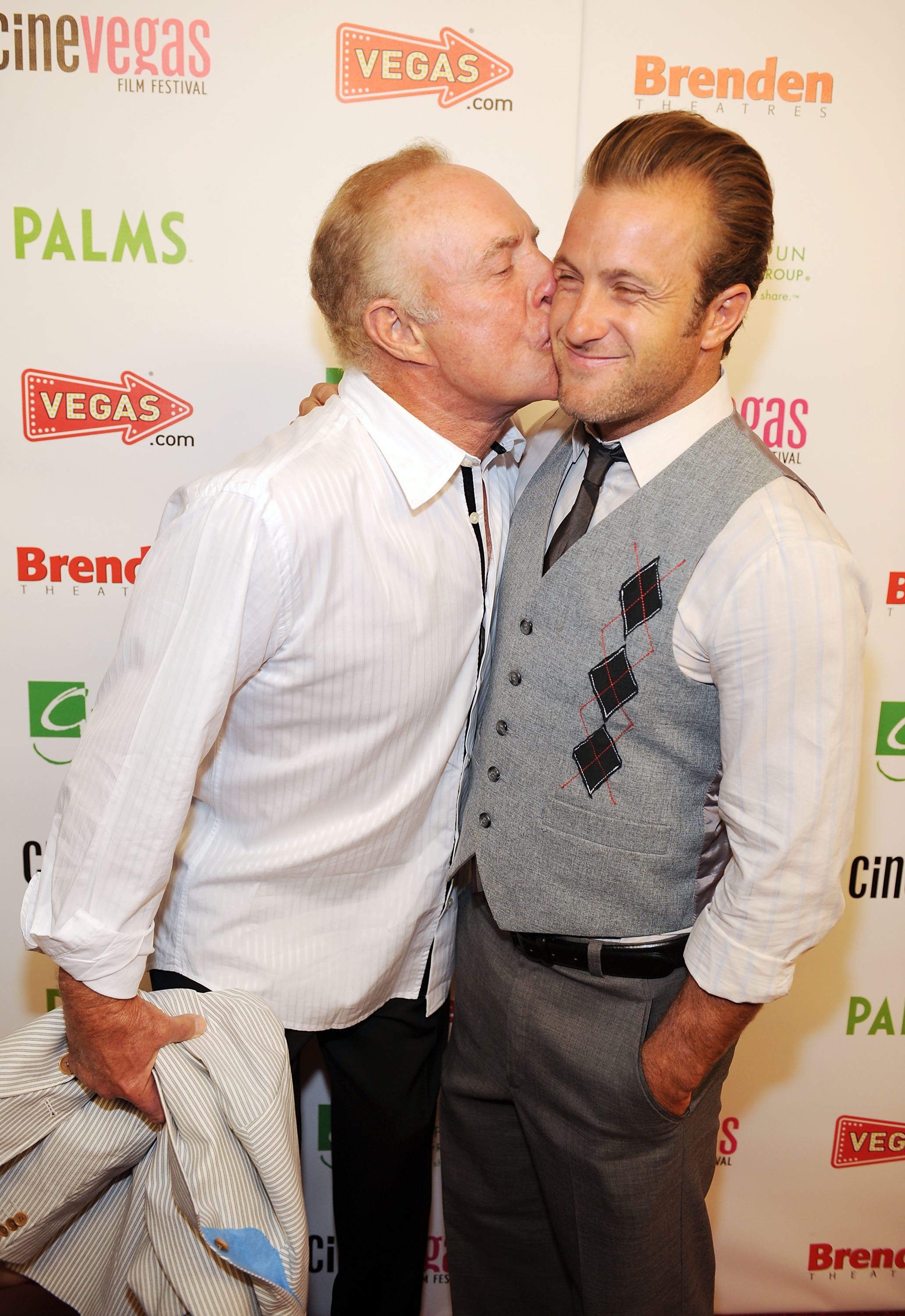 James and Scott Caan at the "Mercy" red carpet during the 11th annual CineVegas film festival on June 14, 2009, in Las Vegas, Nevada. | Source: Getty Images
Scott didn't believe James had made any mistakes in his career, but he took his work seriously. The way he handled his career wasn't something he emulated from his father, who never held it as a priority because he felt his family was more important.
Speaking to Esquire in 2003, James shared how he'd raised Scott differently from how he was brought up. The star revealed how he'd never seen his father cry, but Scott did, and his parent never told him he loved him.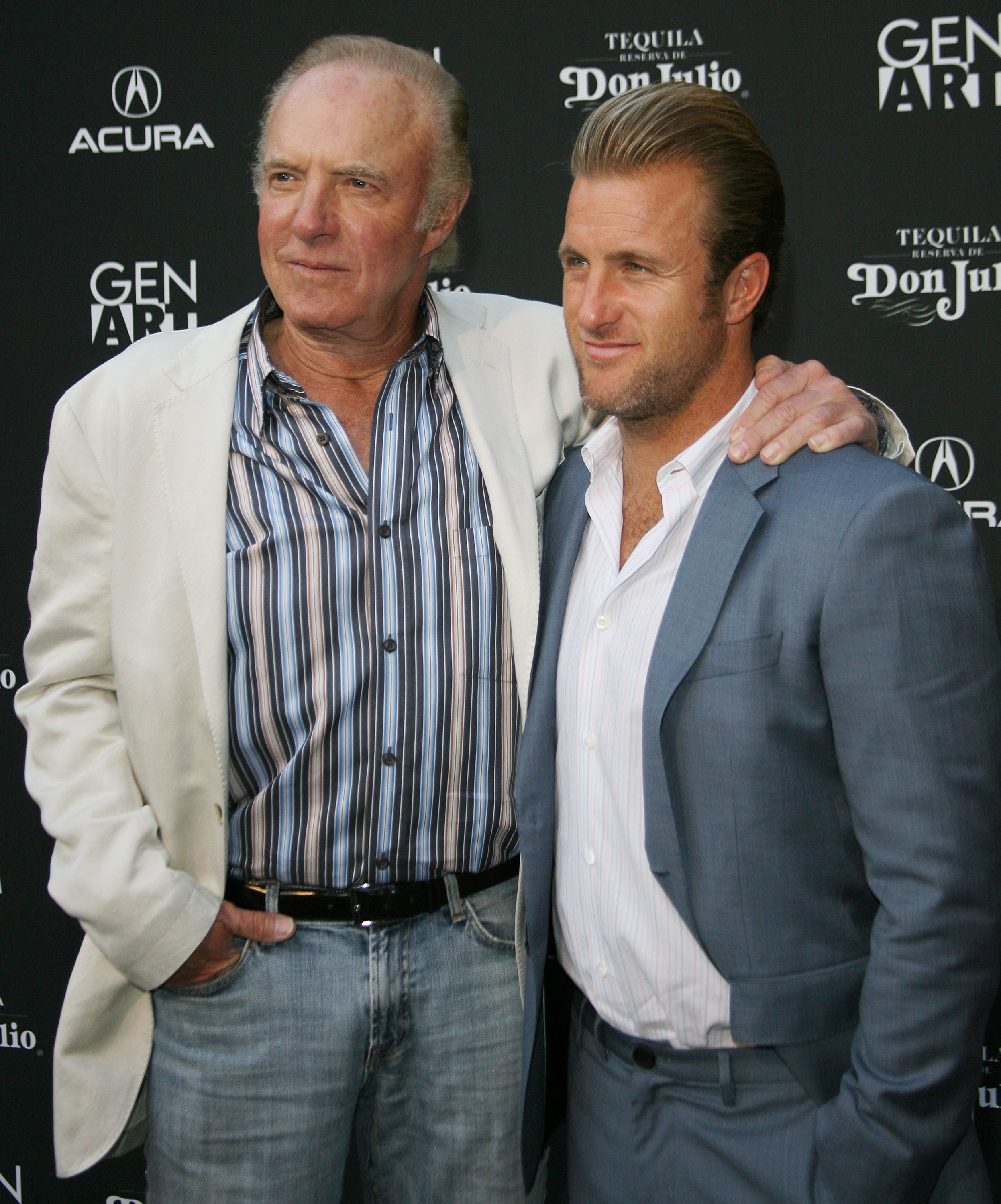 James and Scott Caan at the Los Angeles premiere of "Mercy" on May 3, 2010, in Hollywood, California. | Source: Getty Images
In turn, the actor told his son "every other minute" that he loved him. James hoped to make fewer mistakes than what his father made and wished that his sons would make lesser ones than him and so forth, before noting his dream, stating:
"And one of these days, maybe we'll raise a perfect Caan."
SCOTT'S JOURNEY INTO FATHERHOOD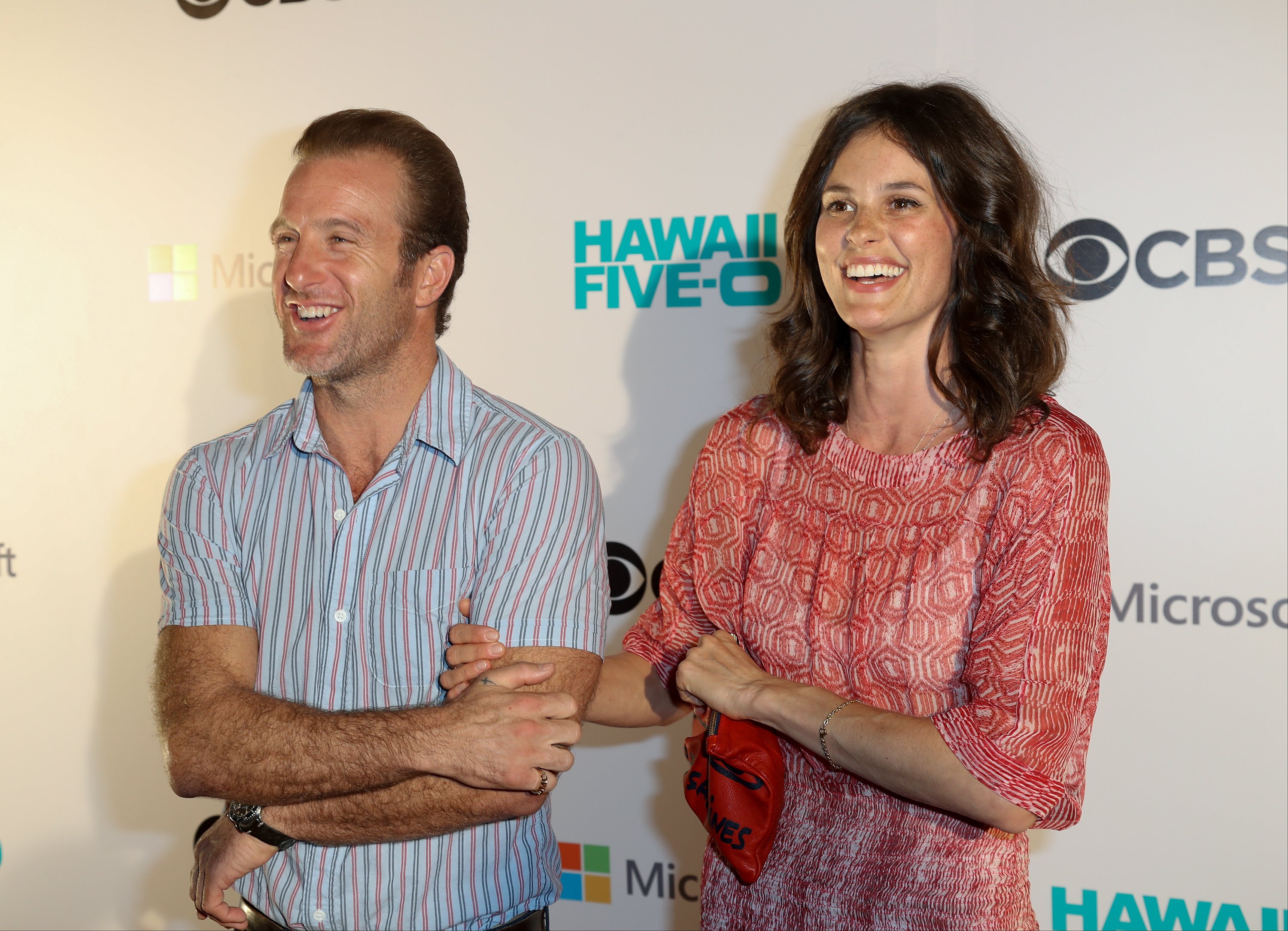 Scott Caan and Kacy Byxbee at the "Hawaii Five-0" Sunset On The Beach season 7 premiere event on September 23, 2016, in Waikiki, Hawaii. | Source: Getty Images
In 2010, Scott told People that he had an exhausting 12-hour day shooting schedule for "Hawaii Five-0." That meant he had little time left for love or creativity but still wished to get married despite feeling "tortured in relationships."
Scott's [Caan] father [James Caan] thought his granddaughter [Josie James Caan] was brilliant, amazing, and "the most beautiful girl he'd ever seen!"
One of the people he'd previously dated was Kimberly Stewart. James' son said that even though there were billions of people in the world, he struggled to find the right person for himself.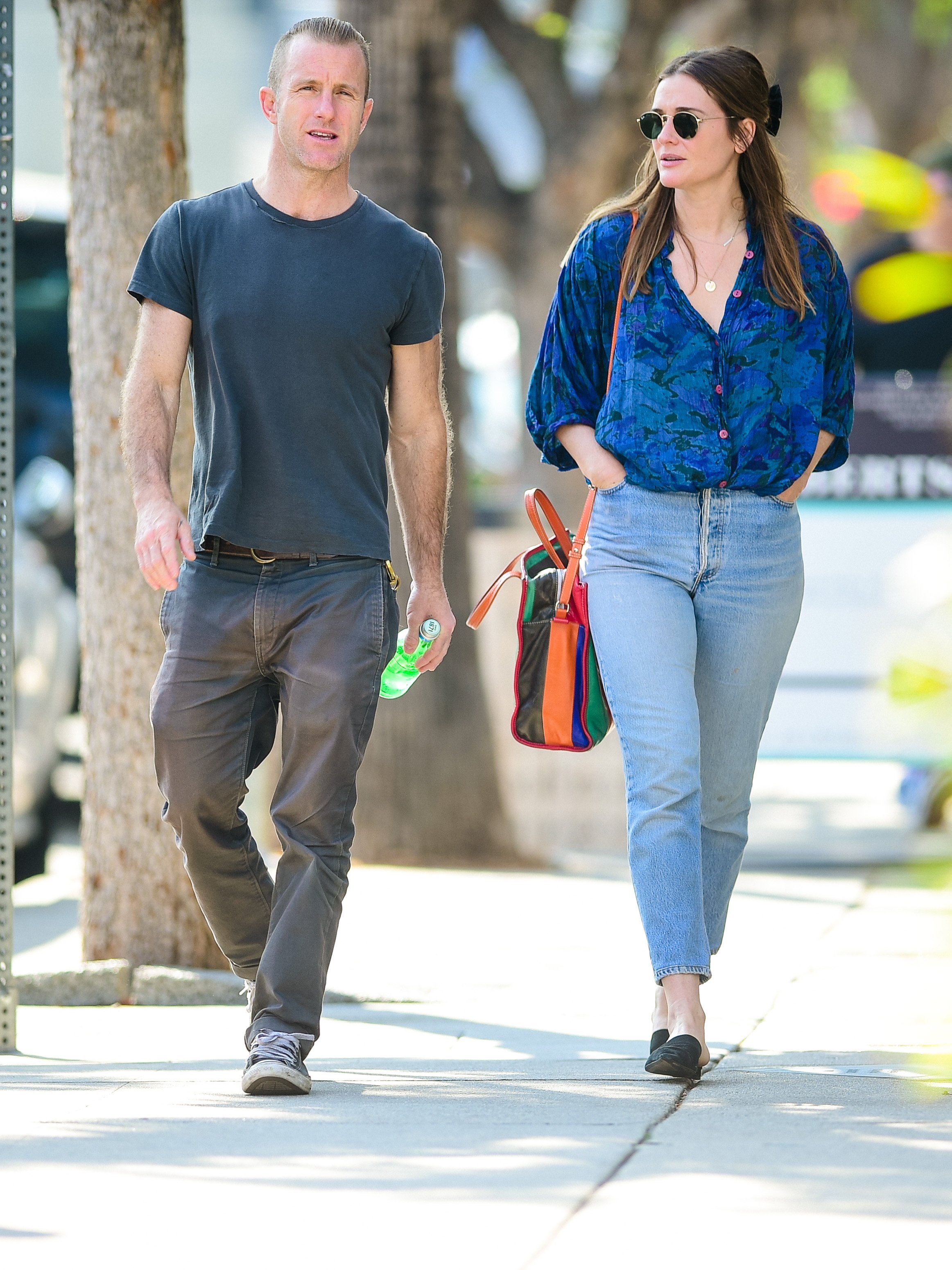 Scott Caan and Kacy Byxbee seen on June 15, 2019, in Los Angeles, California. | Source: Getty Images
Luckily, Scott finally met the right woman, Kacy Byxbee, on the set of his CBS show. In May 2014, it was revealed that the "Ocean's Thirteen" and the actress were expecting their first child together.
According to an Us Weekly source, Scott's father, who was "really close with him," was "very excited" about the baby news. On July 9, 2014, the actor and Byxbee welcomed a daughter named Josie James.
The child's second name was in tribute to Scott's father, who became a grandfather at age 74. During his 2015 ET Canada interview, James joked that he wasn't sure if his then-one-year-old grandchild knew who he was or was happy to see him when she did!
He also revealed that he had a grandson who lived in Phoenix and whom he couldn't see as much as he liked. Scott's father thought his granddaughter was brilliant, amazing, and "the most beautiful girl he'd ever seen!"
Sadly, on July 6, 2022, James died with a statement confirming the news on his social media account. It meant he'd failed to live long enough to see Josie growing up and wouldn't be around to see the "perfect Caan.
However, since Scott was emulating James' best traits, there was a bigger chance that his eight-year-old daughter would be brought up in a caring and happy home. Ultimately, James' wish might be fulfilled regardless of his absence.
Please fill in your e-mail so we can share with you our top stories!