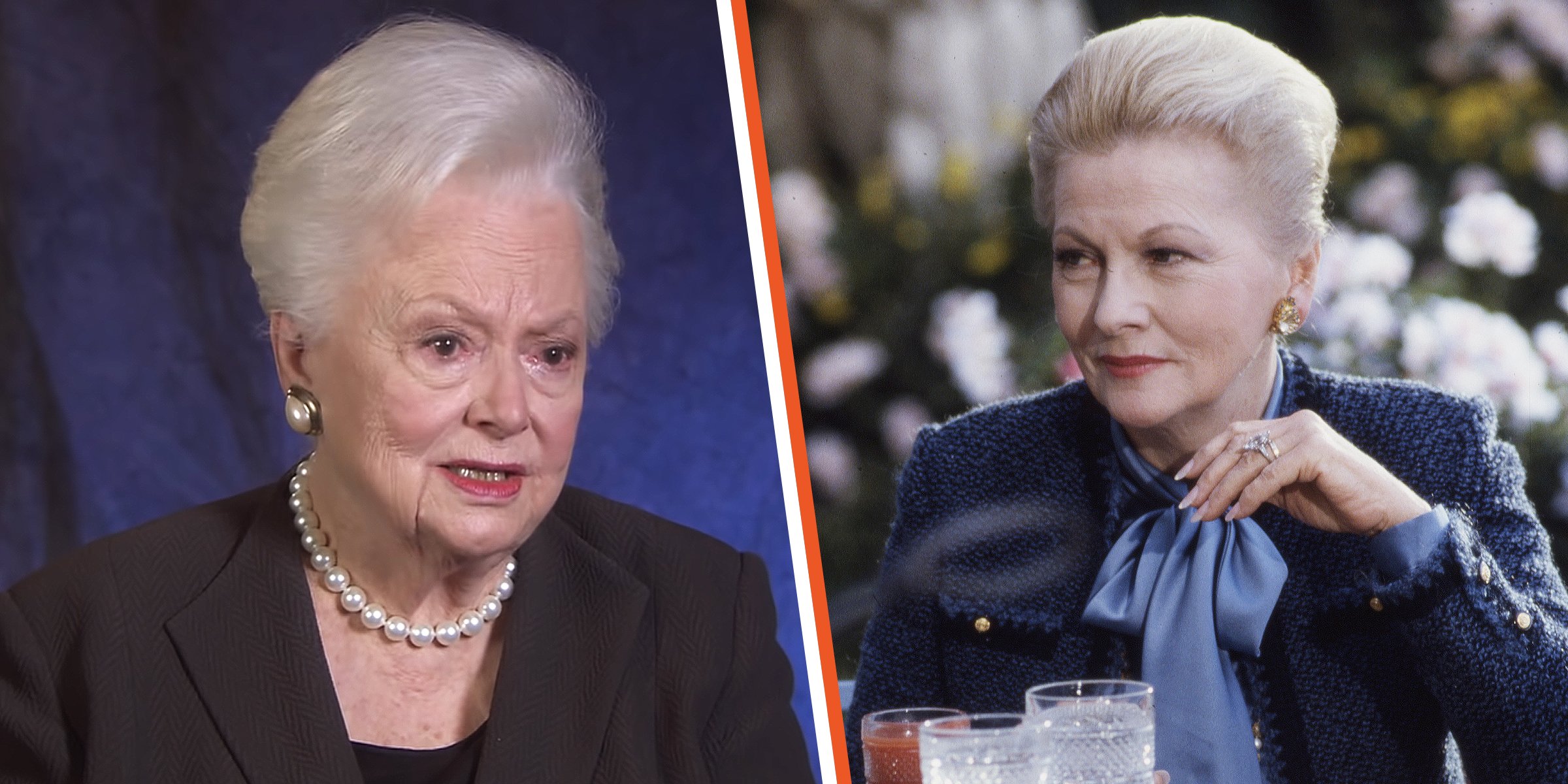 Getty Images - Youtube.com/Academy of Achievement
Olivia de Havilland Called Sister, Who 'Absolutely Despised' Her, 'Dragon Lady' — They Met Once at Mom's Funeral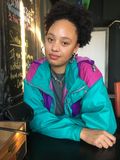 Olive de Havilland and her sister Joan Fountain are acclaimed actresses and Oscar winners, but they are also known for their long sibling rivalry. Their relationship was more troubled as they grew older, but the sisters deeply respected each other.
Olivia de Havilland and Joan Fontaine are sisters that dominated the Hollywood film industry and became some of the most iconic actresses. Although they both had thriving careers, they also had one of the longest sibling rivalries in Hollywood.
This war of sisters did not start when they started making appearances in movies, but it stemmed from when they were children. Reportedly it all began when their mother remained after their father had left with his mistress.
De Havilland's mother, Lillian de Havilland, Fontaine, married George Fontaine, with whom Joane grew close, but her sister did not like him.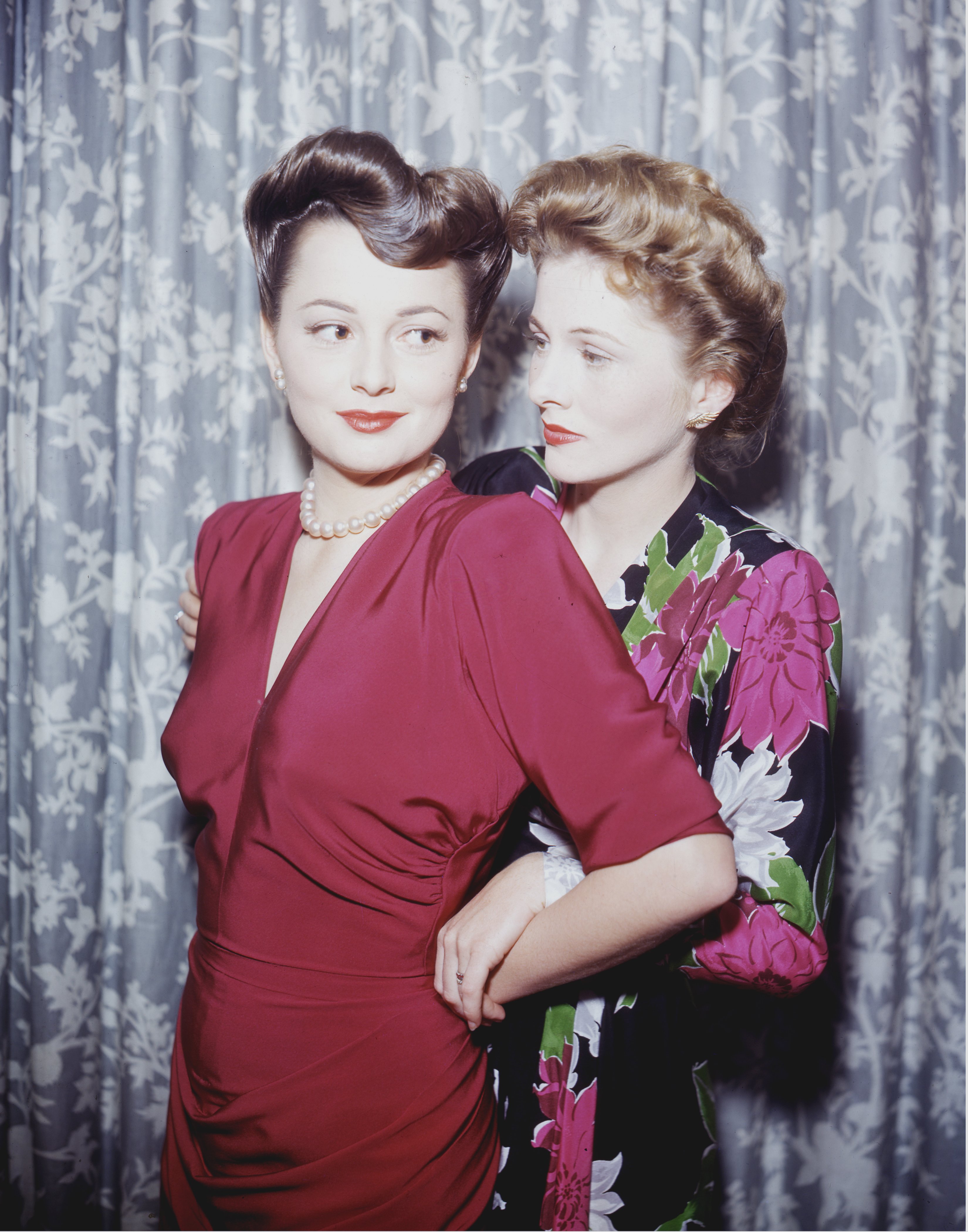 Olivia De Havilland and Joan Fontaine photographed in 1945. | Source: Getty Images
According to Joan's memoir No Bed of Roses, de Havilland could not stand the thought of sharing parental attention, so it bred into a competitive relationship that carried on to their adult lives.
Siblings are usually known for fighting but making up quickly, but de Havilland and Fontaine took it to extremes. At the age of nine, one of the sisters almost killed the other; there was an incident where Fontain said her sister broke her collar bone.
Fontaine remembered being in a helpless state and still fearing that her sister would grab her hair and continue to hurt her. Fountain wrote:
"My paralysis was total. I felt Olivia would spring across the table and grab me by the hair."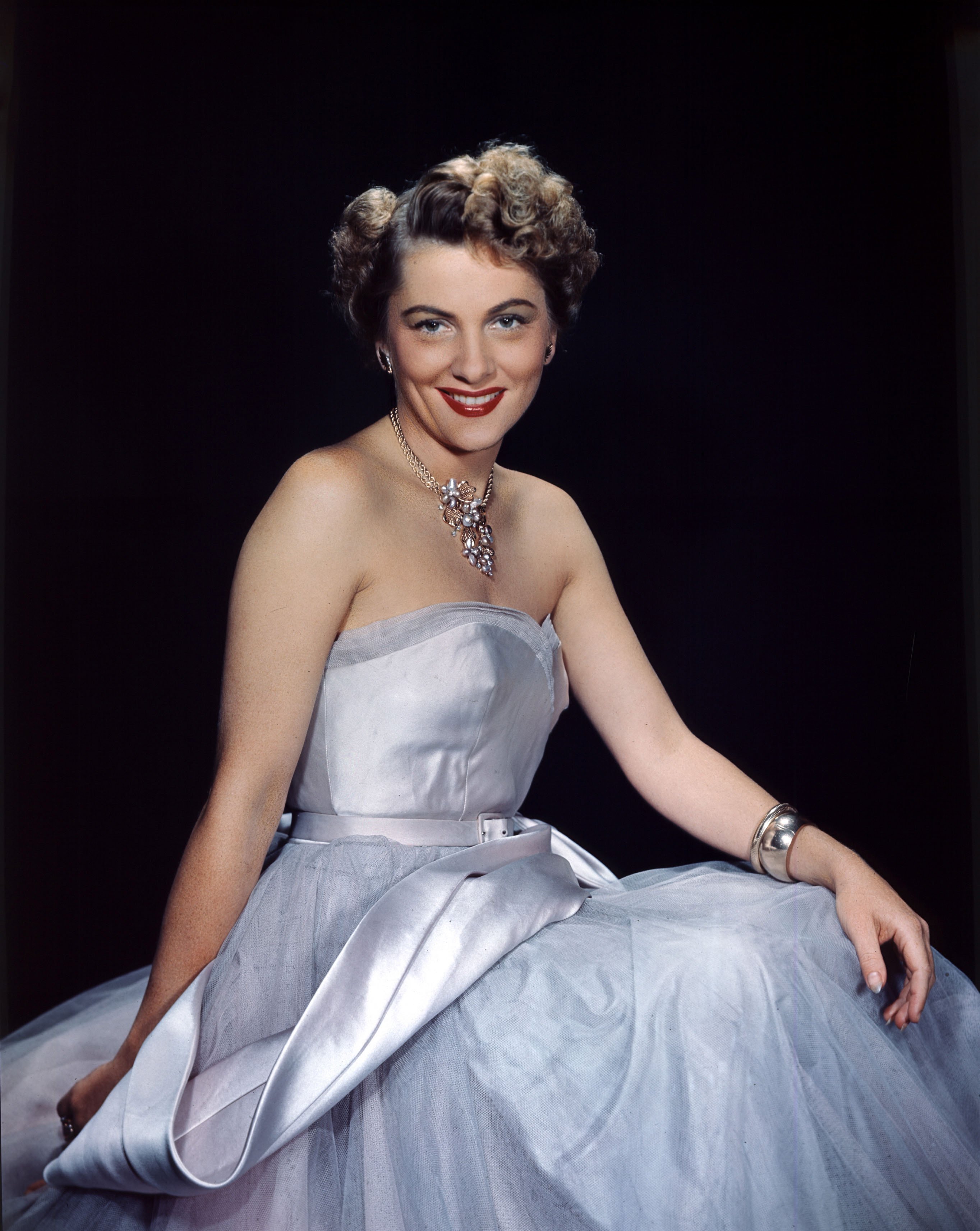 Joan Fontaine in America circa 1950. | Source: Getty Images
The public feud between the Hollywood sisters was initiated by an article published by Life Magazine titled "Sister Act," just before the 1942 Oscars. De Havilland and Fontaine were nominated, so the competition of who would win an Oscar started.
For the 1942 nominations, Fountaine won the award for best actress for her role in "Suspicion," Her sister reportedly reacted in disbelief and said, "Oh my God."
De Havilland got her moment and won an Oscar for the 1939 film "Gone with the Wind." However, Fontaine said she was the reason De Havilland was cast for the film.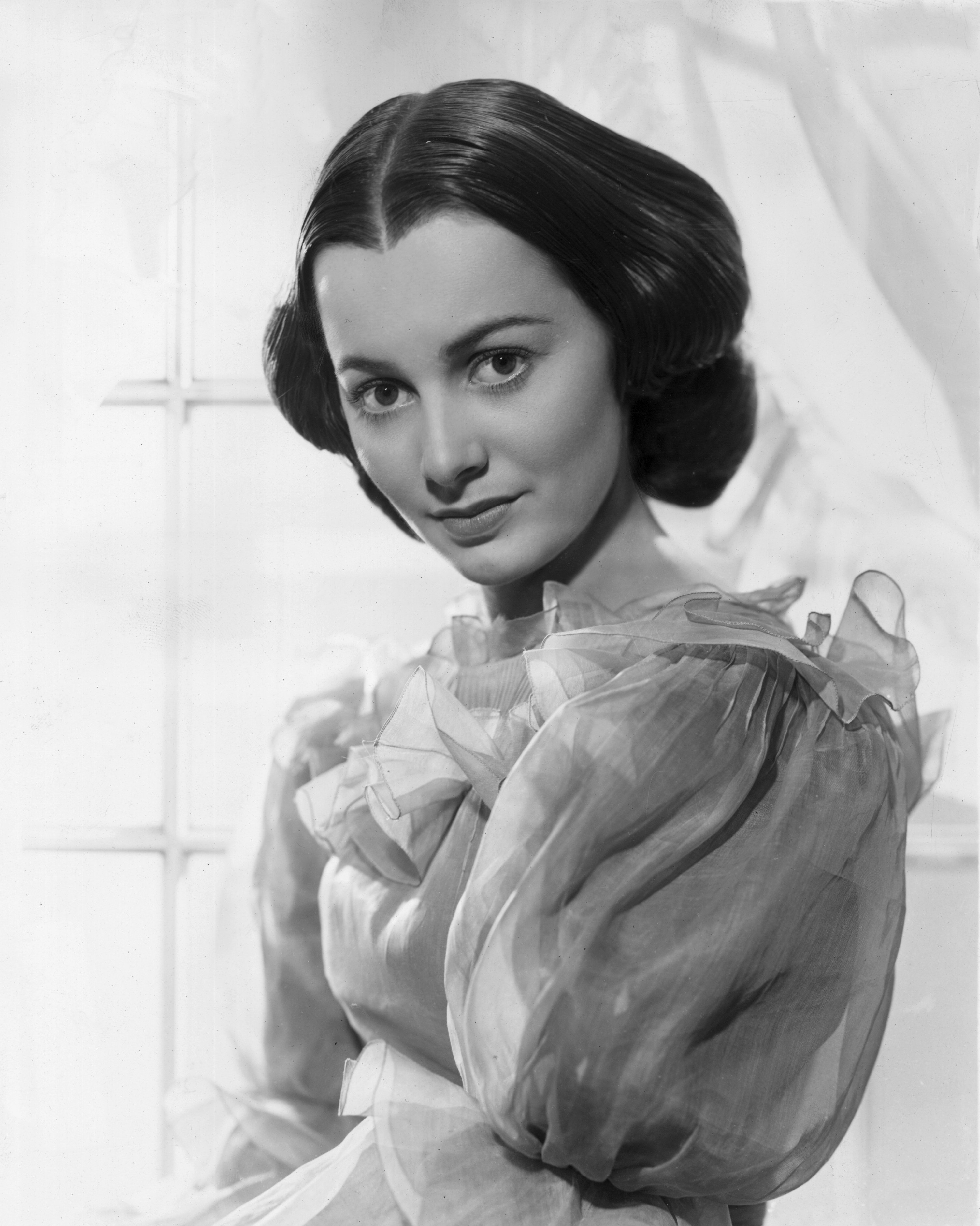 A portrait of Olivia De Havilland circa 1939. | Source: Getty Images
According to Fontaine, the director George Cukor told her she was "too stylish" for the role, so naturally, the actress recommended her sister.
But when De Havilland was announced as the Oscar winner for the best-supporting actress, she reportedly ignored her sister. as she stood there with open arms ready to congratulate her, and did not mention Fontaine's help in her acceptance speech.
The feud between de Havilland and Fontaine worsened as they got older; the sisters could not even get it together for their mother's funeral.

Olivia De Havilland in Hollywood 2003. | Source: Getty Images
Nonetheless, the "Suspicion" star was very proud of everything she accomplished before her sister; it was an aid to the already existing rivalry, and this is what Fontaine wrote .'I married first, won the Oscar before Olivia did, and if I die first, she'll undoubtedly be livid because I beat her to it!
Fontein died before her sister in 2013 at the age of 96, and de Havilland released a statement saying she was shocked and saddened by the news.
DE HAVILLAND AND FONTAINE FIGHT AT THEIR MOTHER'S FUNERAL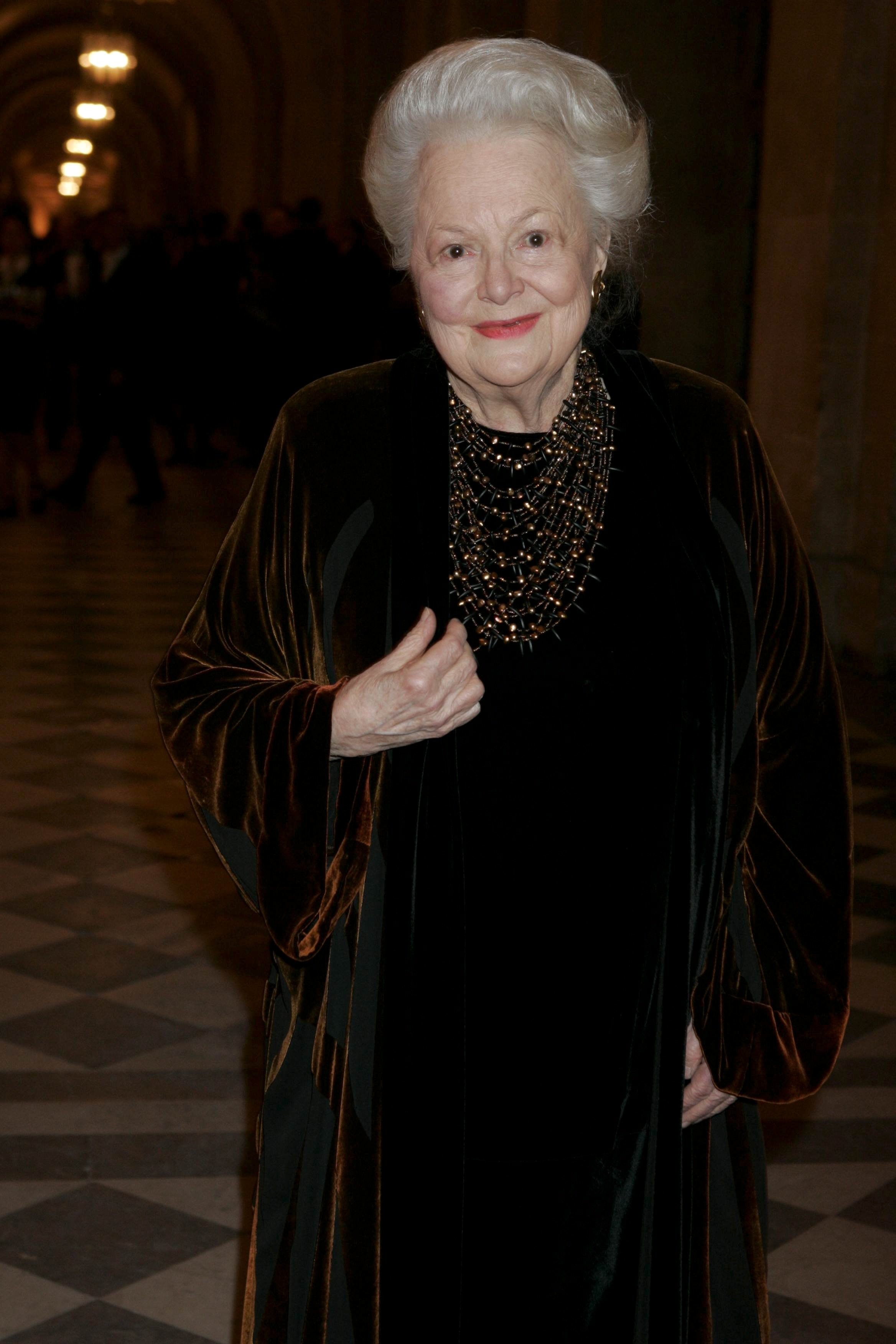 Olivia de Havilland in France 2011. | Source: Getty Images
The feud between de Havilland and Fontaine worsened as they got older; the sisters could not even get it together for their mother's funeral. De Havilland and Fontaine have two different versions of what happened when their mother, Lillian, was fighting terminal cancer.
According to the book Olivia de Havilland: Lady Triumphant, Fontaine was on tour with Cactus Flower, and her contract did not allow her to take a break and be with her mother.
Therefore, de Havilland would update her sister about their mother's condition. One day de Havilland told her sister that their mother was scheduled for an unexpected surgery.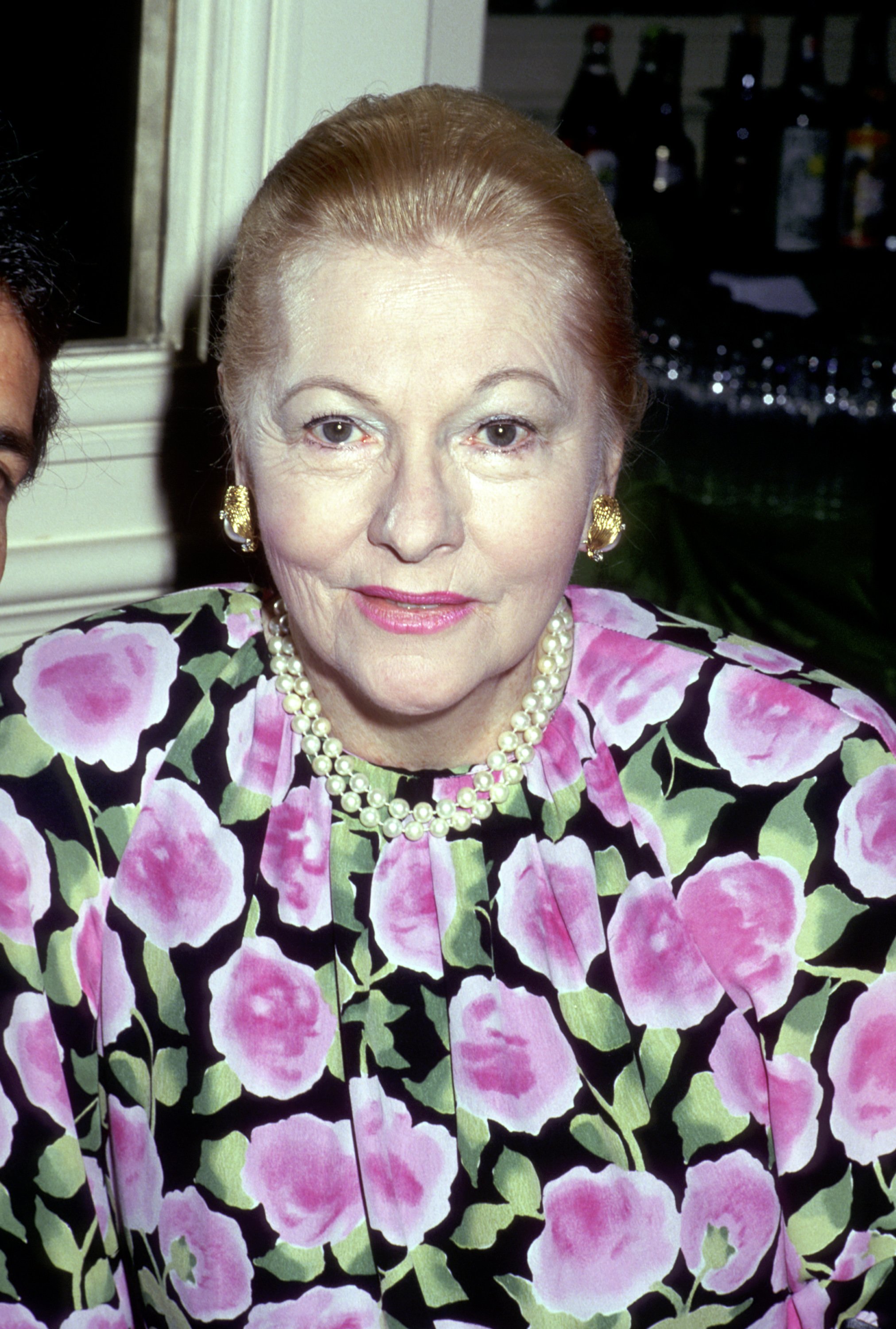 Joan Fontaine during 48th Golden Apple Awards at Beverly Wilshire Hotel in Beverly Hills, California, United States. | Source: Getty images
Fontaine was against Lilian enduring any more pain, but the sisters agreed she would decide for herself. Unfortunately, Lillian's heart was too weak to handle the treatment, and she passed away in her bed in 1975.
Fontein received a letter from her sister Deborah about their mother's passing and that she was already cremated, along with an invitation to the memorial service.
Fontein, on the other hand, recalled this moment as de Havilland wanting to be at the forefront of the funeral arrangements and taking center stage.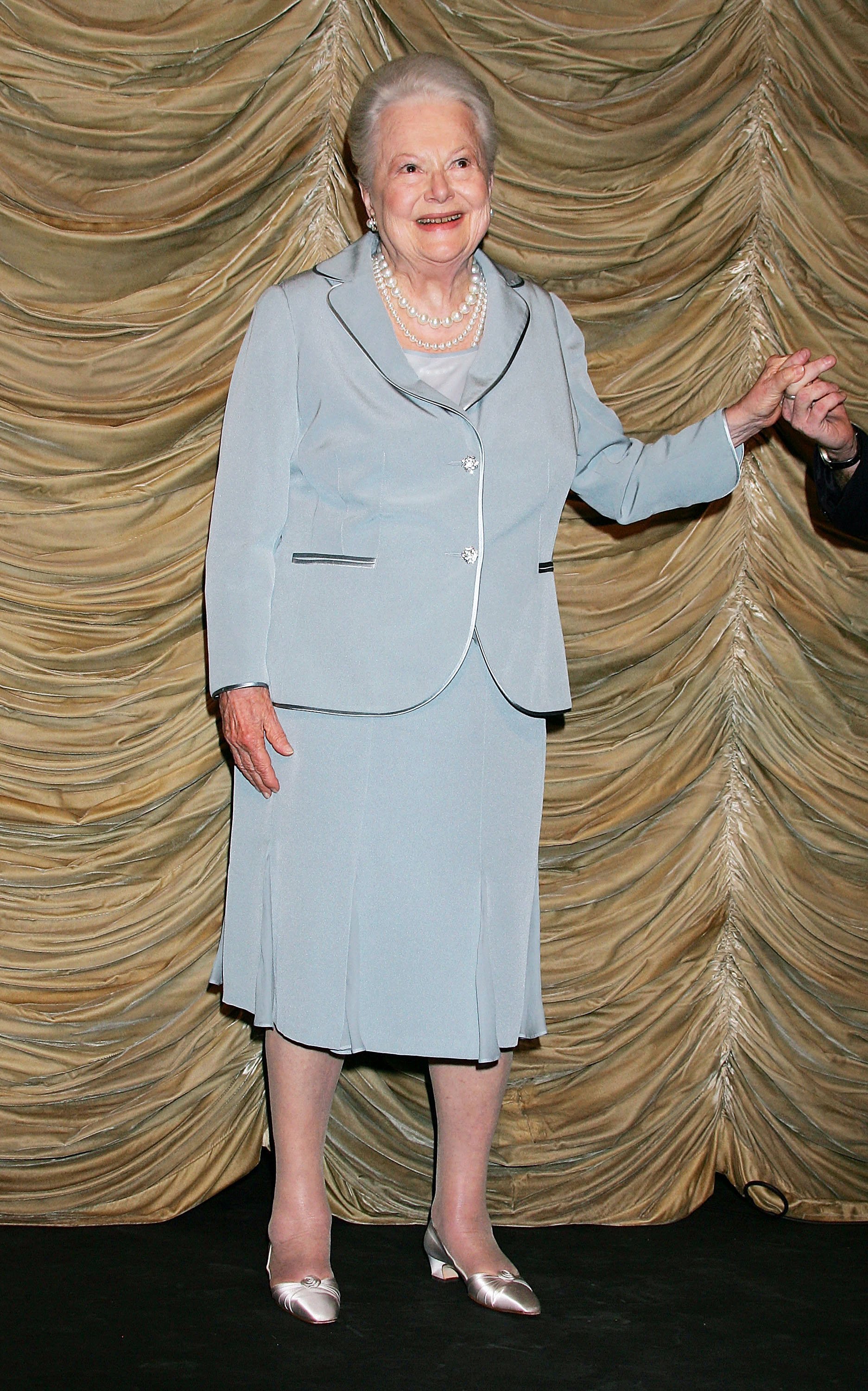 Olivia de Havilland in California 2003. | Source: Getty Images
In the epilogue of her book No bed of Roses, Fountaine opened up about her relationship with her mother. The epilogue was a letter directed at her mother and how she wished things had been different.
The author wrote that Lillian favored de Havilland more than her; she could not recall when her mother said she was pretty or complimented her clothes. Fontaine said her mother favored her sisters more regarding their children.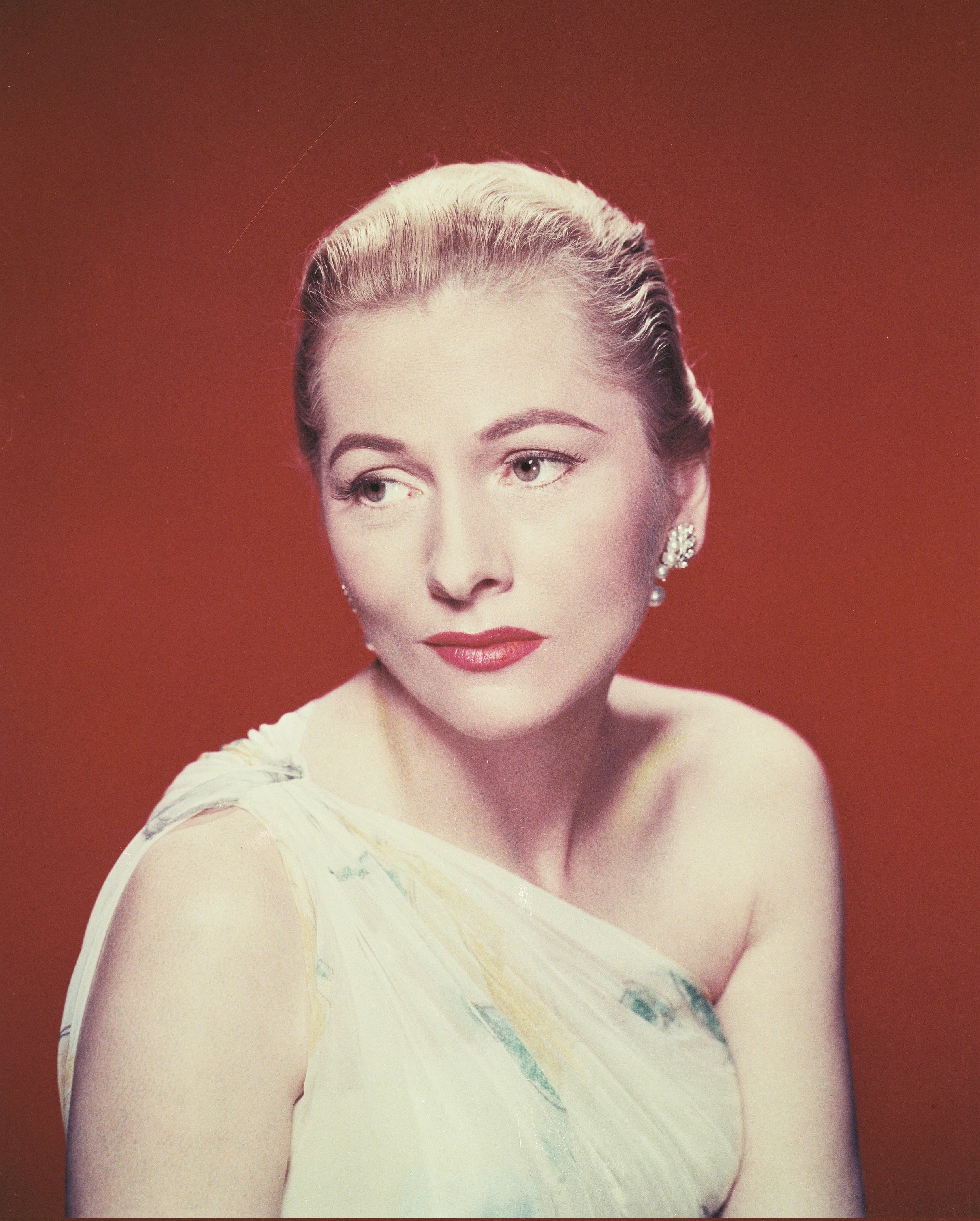 A studio portrait of Joan Fountain circa 1940. | Source: Getty Images
To prove her mother's bias, Fontaine remembered that Lillian "generously" remembered de Havilland's in her will. When she visited her mother in Paris, Fontaine said they would spend hours speaking about her sister and nothing about her life.
At her mother's funeral, Fontaine recalled saying goodbye to her mother but had no recollection of speaking to her sister that day.
FONTAINE HOPED TO BUILD AN EMPIRE WITH HER SISTER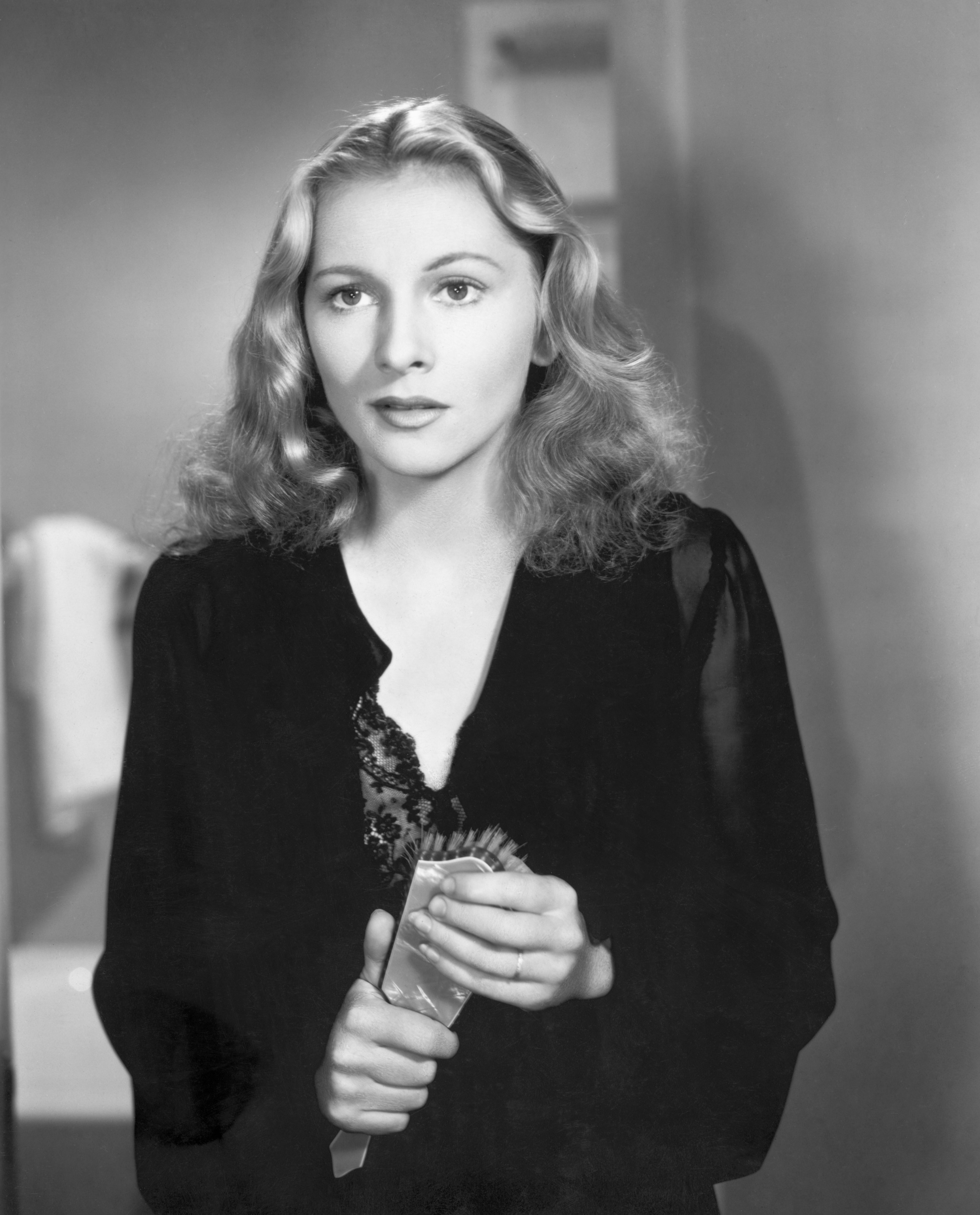 Joan Fountain in "All Brides are beautiful" circa 1950. | Source: Getty Images
De Havilland did not comment much on her sister's feud, but in an interview with AP News, the actress said her sister was multi-faceted and enduring, but she also called her alienating.
On the contrary, Fonetine did not hold back on the names she called her sisters. The author said she decided to refer to De Havilland as dragon lady.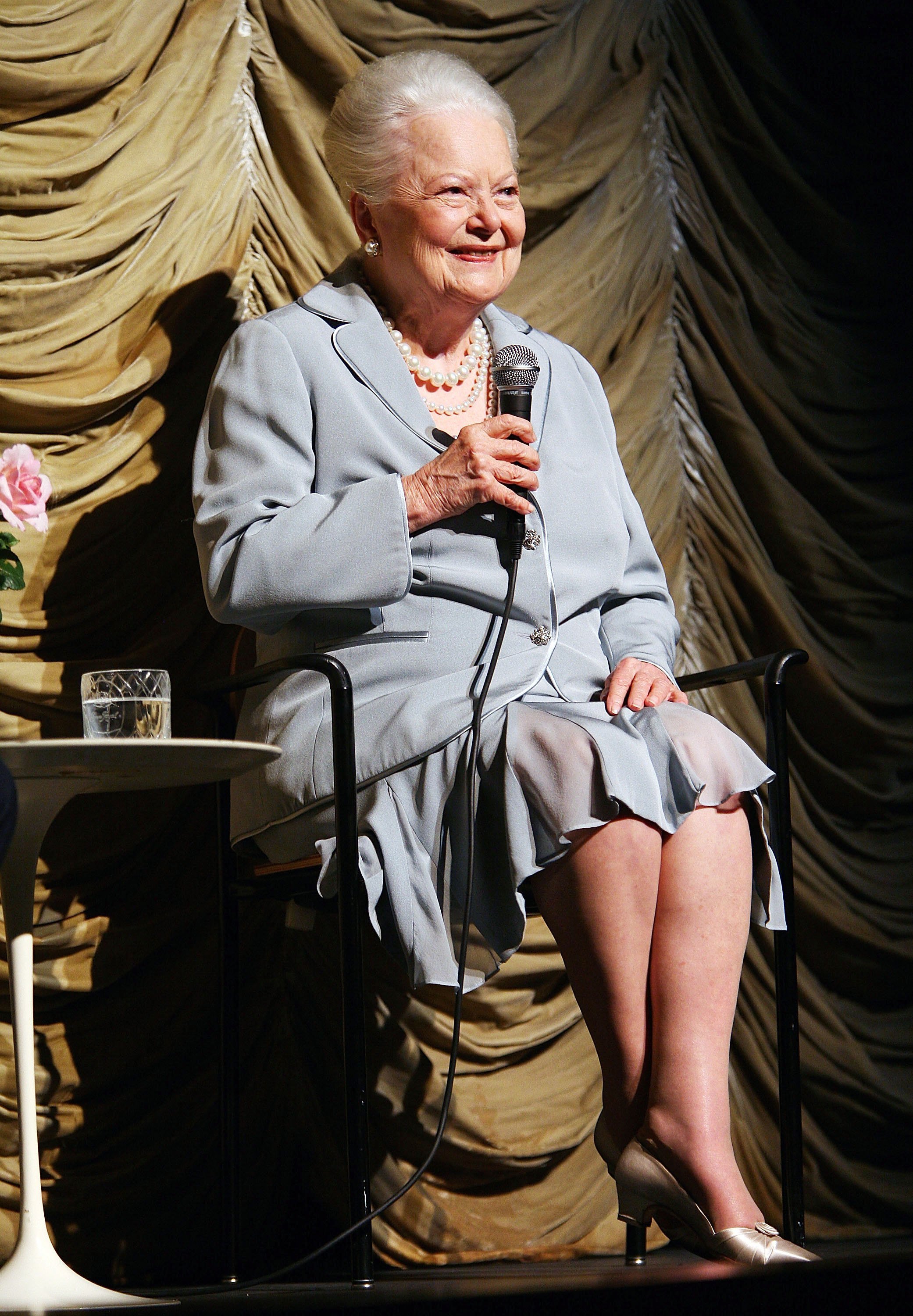 Olivia De Havilland in Los Angeles 2006. | Source: Getty Images
Although there was still love between the sisters because, in the same instance, Fontaine called her sister "brilliant and multi-talented." When asked what she would say if de Havilland were there to celebrate her 100th birthday, Fontaine said:
"If Dragon Lady were alive today (for my birthday), out of self-protection, I would maintain my silence!"
However, as Fontaine grew older and saw life with her image of her and her sister on good terms, she wished they got along. Fontaine said if things were different, maybe they would have chosen better scripts, films, and directors. She envisioned them building an empire as sisters.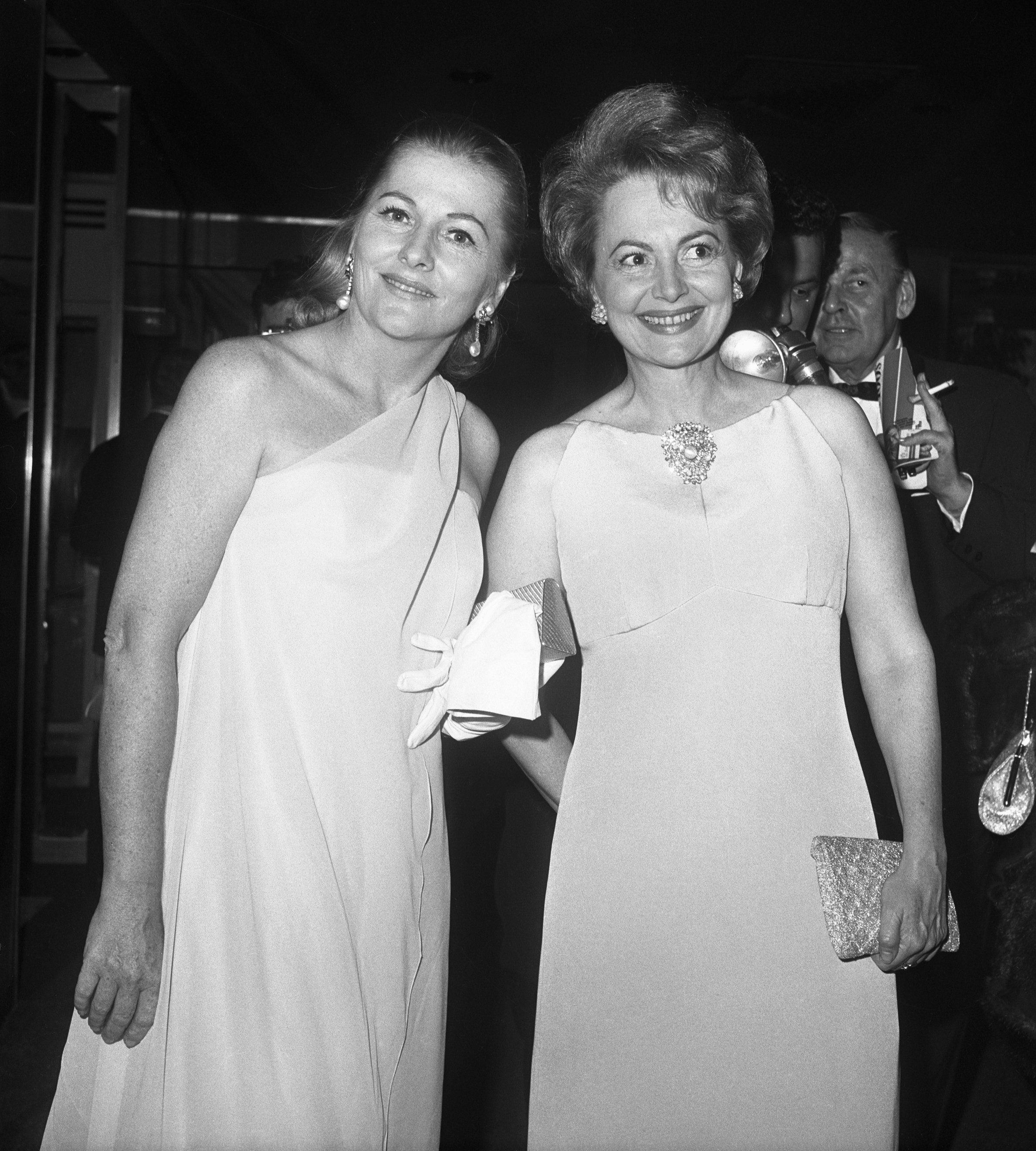 Olivia de Havilland and Joan Fontaine at at he premier of one woman show by Marlene Dietrich. | Source: Getty Images
De Havilland might have lost her sister with bad blood still lingering between them, but the siblings always respected each other for their craft and talent. De Havilland took her last breath in 2020 at the age of 104.
Please fill in your e-mail so we can share with you our top stories!