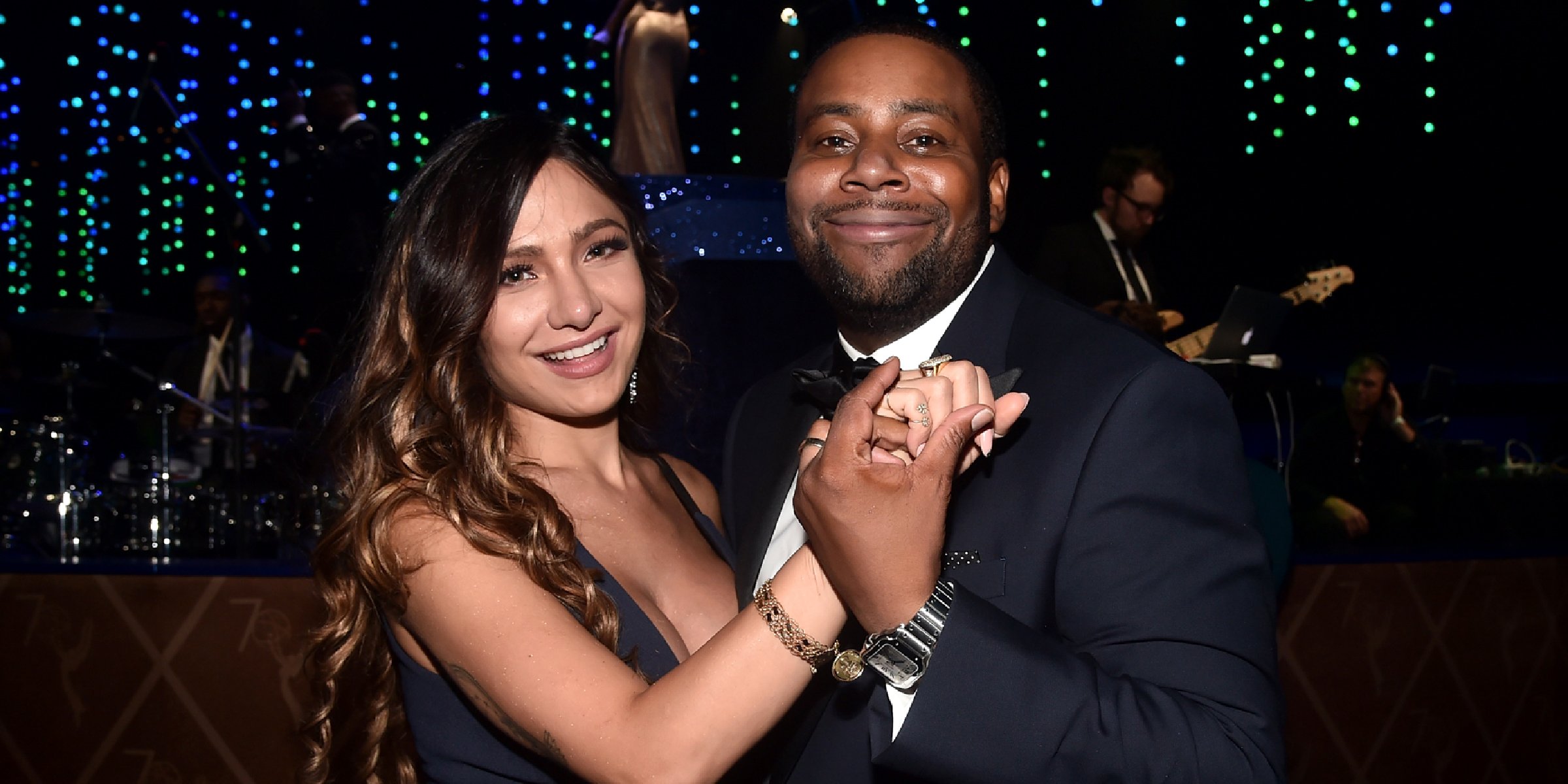 Getty Images
Kenan Thompson & Christina Evangeline's Relationship: Reason behind Their Divorce

Model Christina Evangeline and "Saturday Night Life" star Kenan Thompson were married for over ten years before news of their separation and impending divorce reached the media. Here is a look at their relationship and why they are divorcing.
In May 2022, the "Good Burger" star officially filed for divorce from his wife of over ten years, Christina Evangeline. TMZ obtained the news about the filing and the documents.
According to the reports, the sealed divorce filing included a request for an equal custody split for the couple's young daughters, Georgia Marie and Gianna Michelle.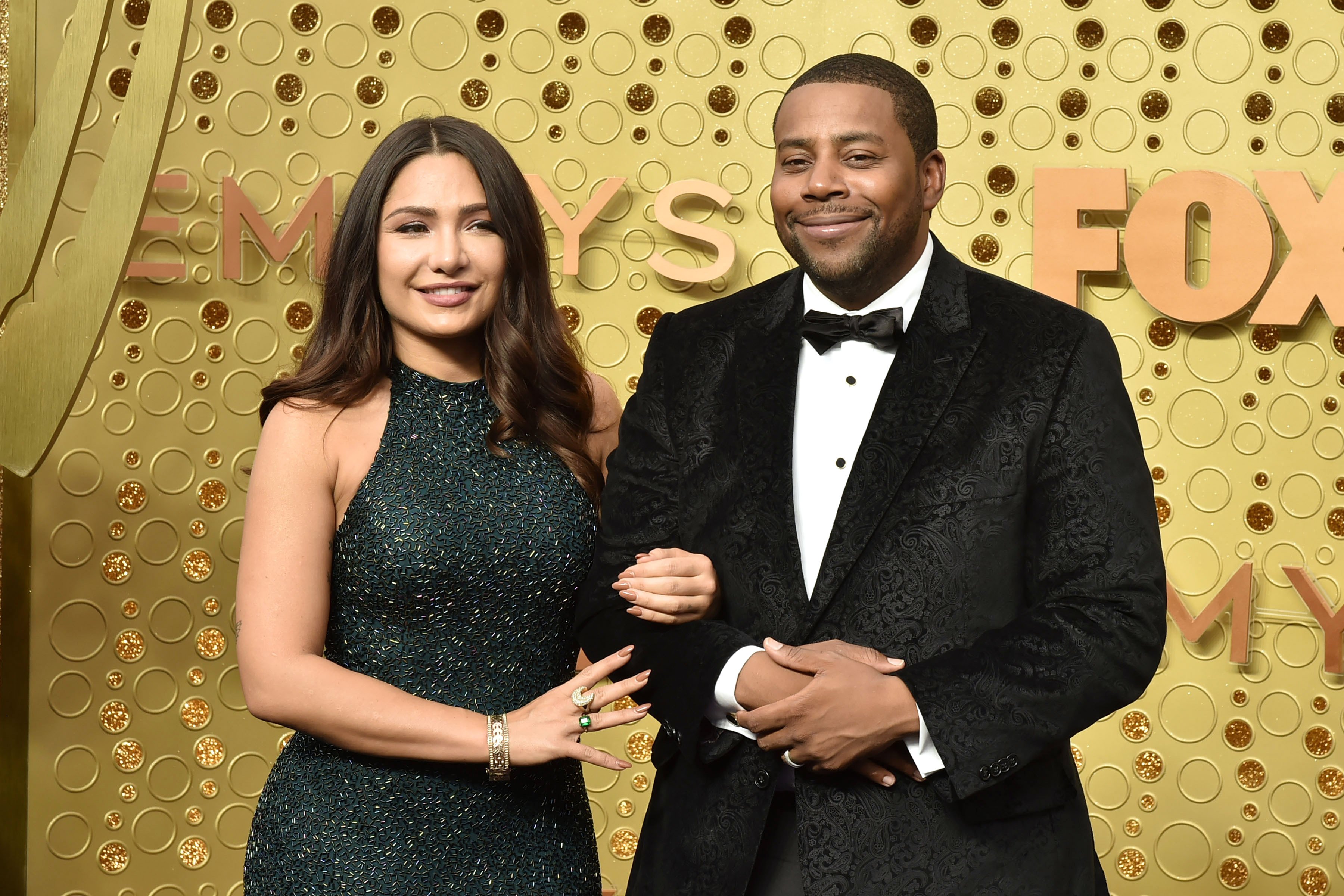 Christina Evangeline and Kenan Thompson at the 71st Emmy Awards on September 22, 2019 | Source: Getty Images
The couple's youngest daughter is three, while their oldest is seven. However, a source close to the couple revealed they had separated for almost a year but never filed paperwork.
It is to be noted that TMZ had also reported the news of their split in April 2022. According to the source, Thompson and Evangeline have co-parented since their separation.
2009
Thompson met his interior designer wife in 2009 through talent manager Danny Estrada. They became friends and started living together.
When they met, Evangeline, who also works as a Wellness Advisor, model, photographer, and actress, was only 22. She is known for her role in the 2015 short movie "Mini Supreme."
Kenan Thompson and Christina Evangeline at the 70th Annual Emmy Awards on September 17, 2018 | Source: Getty Images
2011
On November 11, 2011, the couple tied the knot in the Arctic Room of the George Aquarium. For their big day, Nick Cannon was the DJ and MC. A source said:
"[They're] very happy. They've lived together as a couple and were excited to share the moments with close friends. She was thrilled and a beautiful bride."
Evangeline wore a chic silky white gown with a long trail for the wedding and opted for a ruffled, strapless white dress for the reception that guests said was magical.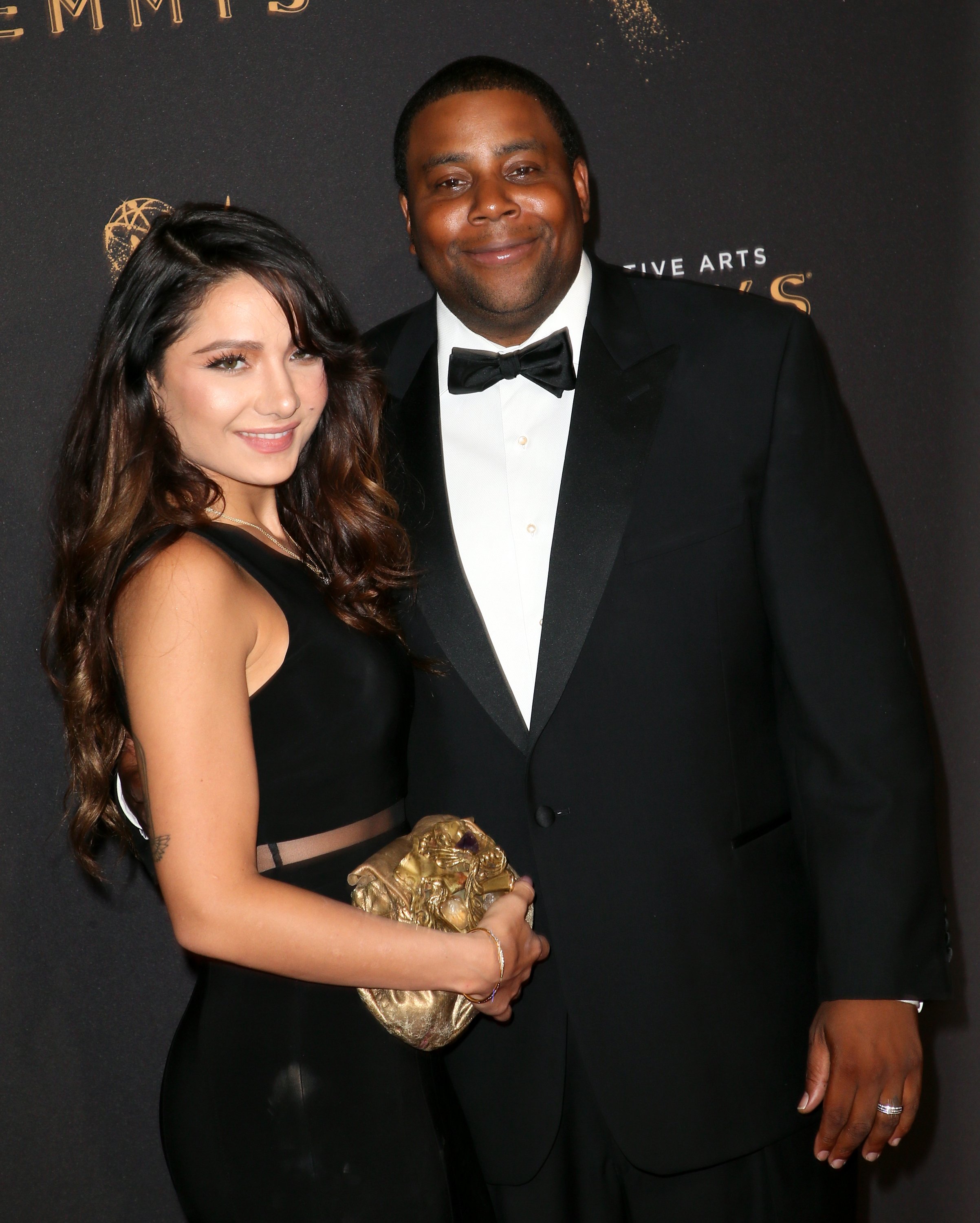 Christina Evangeline and Kenan Thompson at the 2017 Creative Arts Emmy Awards on September 9, 2017 | Source: Getty Images
2014
The couple welcomed Georgia Marie, their first daughter, on June 20, 2014. Evangeline, a proud mother, took to social media to share pictures of their daughter.
In one of the pictures, Thompson, who had earlier revealed that he didn't know what to do with babies, was staring lovingly at his newborn daughter.
2019
On July 31, 2018, Evangeline and Thompson welcomed their second daughter, Gianna Michelle. The then mother of one had announced her pregnancy on Instagram less than five days before their baby arrived. She said:
"I'm usually private when it comes to these personal things, but we have less than 5 days until this little girl is due and I am just TEW excited."
After the arrival of their second daughter, Evangeline revealed their first was obsessed with the baby. Evangeline said: "She's like, 'My baby. Good morning my little baby.' She's always wanting to hold her."
WHAT WE KNOW ABOUT KENAN THOMPSON AND WIFE CHRISTINA EVANGELINE DIVORCE
The couple, who agreed to a 50/50 joint custody of their two daughters, filed for divorce in May 2022. However, a month before Thompson and Evangeline made the filing, sources had confirmed they were separating.
Shortly after, fans saw the actor and producer without his wedding ring as he attended the opening of New York's Hard Rock Hotel.
He was the MC for the show. According to a source, Thompson looked like he was having so much fun. The source said:
"He emceed the start of the show before John Legend performed and brought his drink on stage and kept saying how he was just 'chillin'."
The "Good Burger" star also wore his sunglasses throughout the event. Even when he attended the afterparty, he did not take his sunglasses off while chatting with celebrities.
When the news of their separation hit the media, sources revealed that the couple had successfully co-parented their children for over the year they separated.
While people close to the couple did not provide details on the reason for their split, they stated that Evangeline and Thompson grew apart but have remained great friends.
Please fill in your e-mail so we can share with you our top stories!