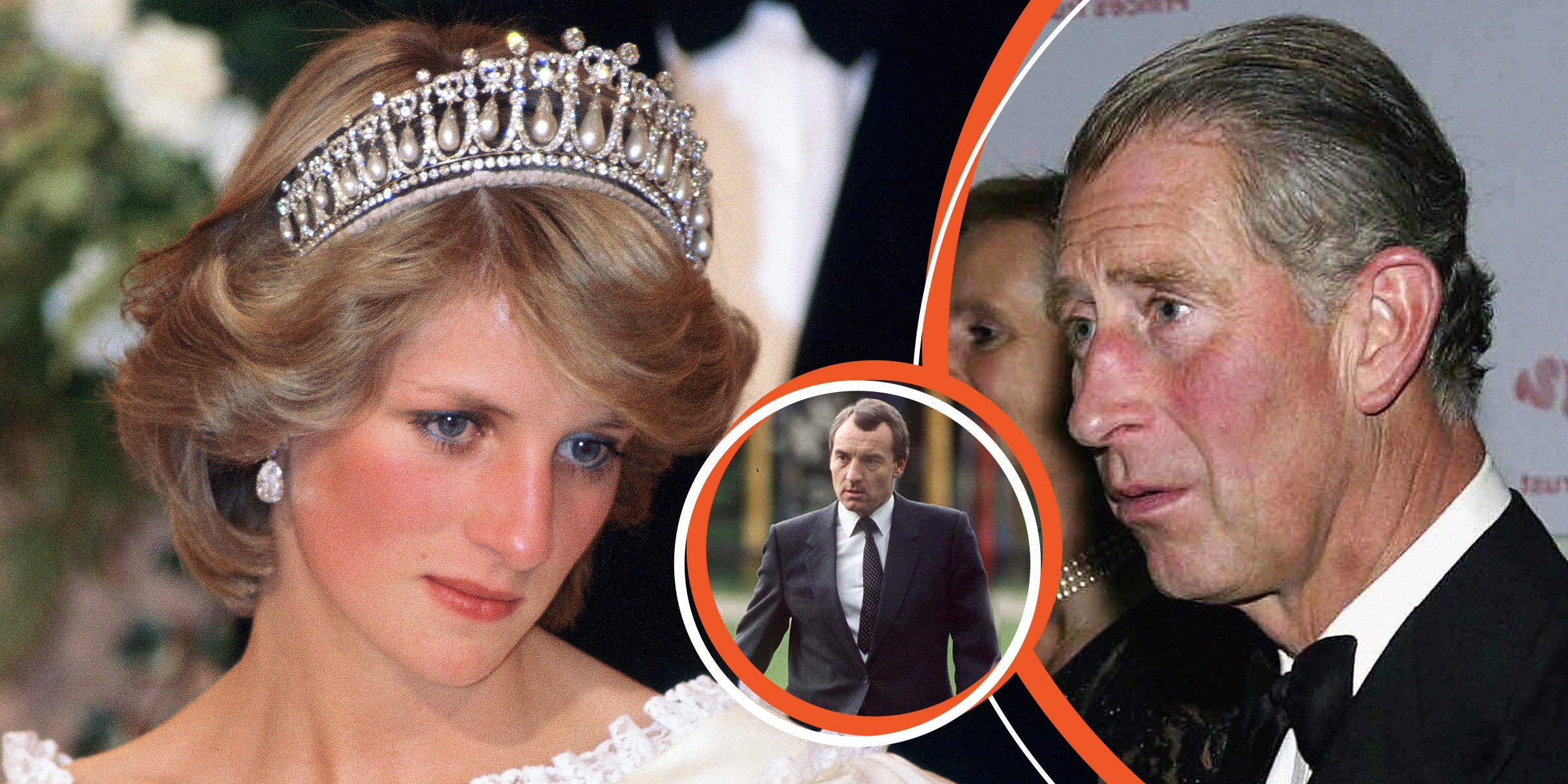 Getty Images
Diana's 'Greatest Love' Was Killed during Her Marriage to Charles — She Never Believed It Was an Accident

It is no secret that Diana and Prince Charles had a tumultuous relationship; however, not many know that she once had a fling with one of her bodyguards. She had been yearning for love, and he lavished it on her, but it led to a tragedy Diana never forgot.
When Prince Charles asked Lady Diana Spencer to marry him, they had only met a couple of times. However, he would later confess that his marriage to the spirited beauty was a mistake that had gone too far to stop, so he went through with it.
If there is anything the royal family excels in, it's keeping dissent between one another hidden until it becomes too big to be hidden. In the beginning, it was easy to hide what was going on between the Prince and Diana, and everyone was excited about witnessing a royal wedding.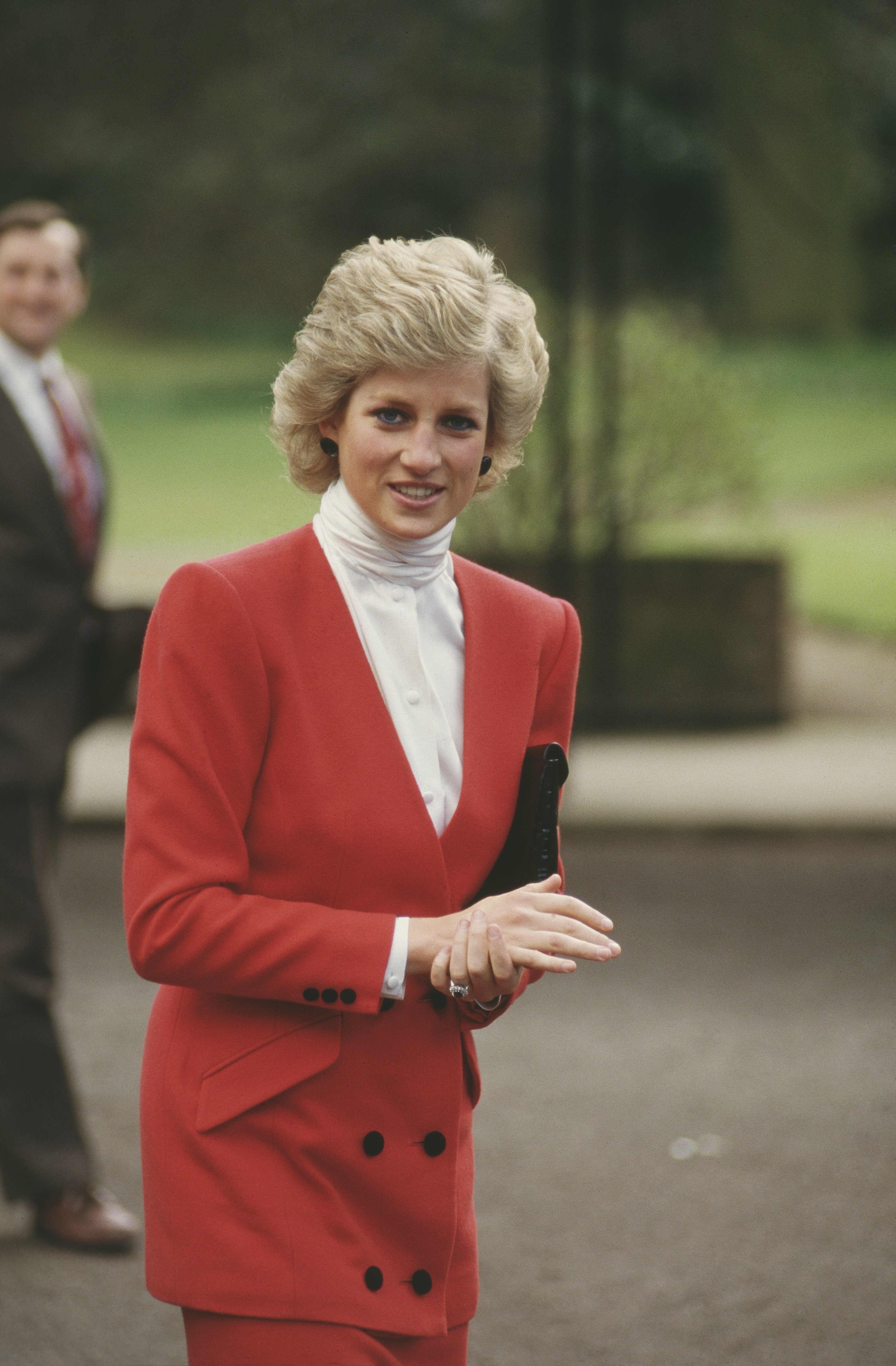 Diana, Princess of Wales, in England on 23rd March 1988. | Source: Getty Images
The pair were interviewed the day they announced their engagement, and what transpired scarred Diana for life. According to Diana, one reporter had asked if they were in love, and Diana had responded with a "yes, of course, we are," but Charles said:
"Whatever love means."
The answer floored Diana. As far as she was concerned, it was "strange" and "traumatizing." Little did she know her trials with Charles had only just begun.
HOW DIANA FOUND HER "GREATEST LOVE"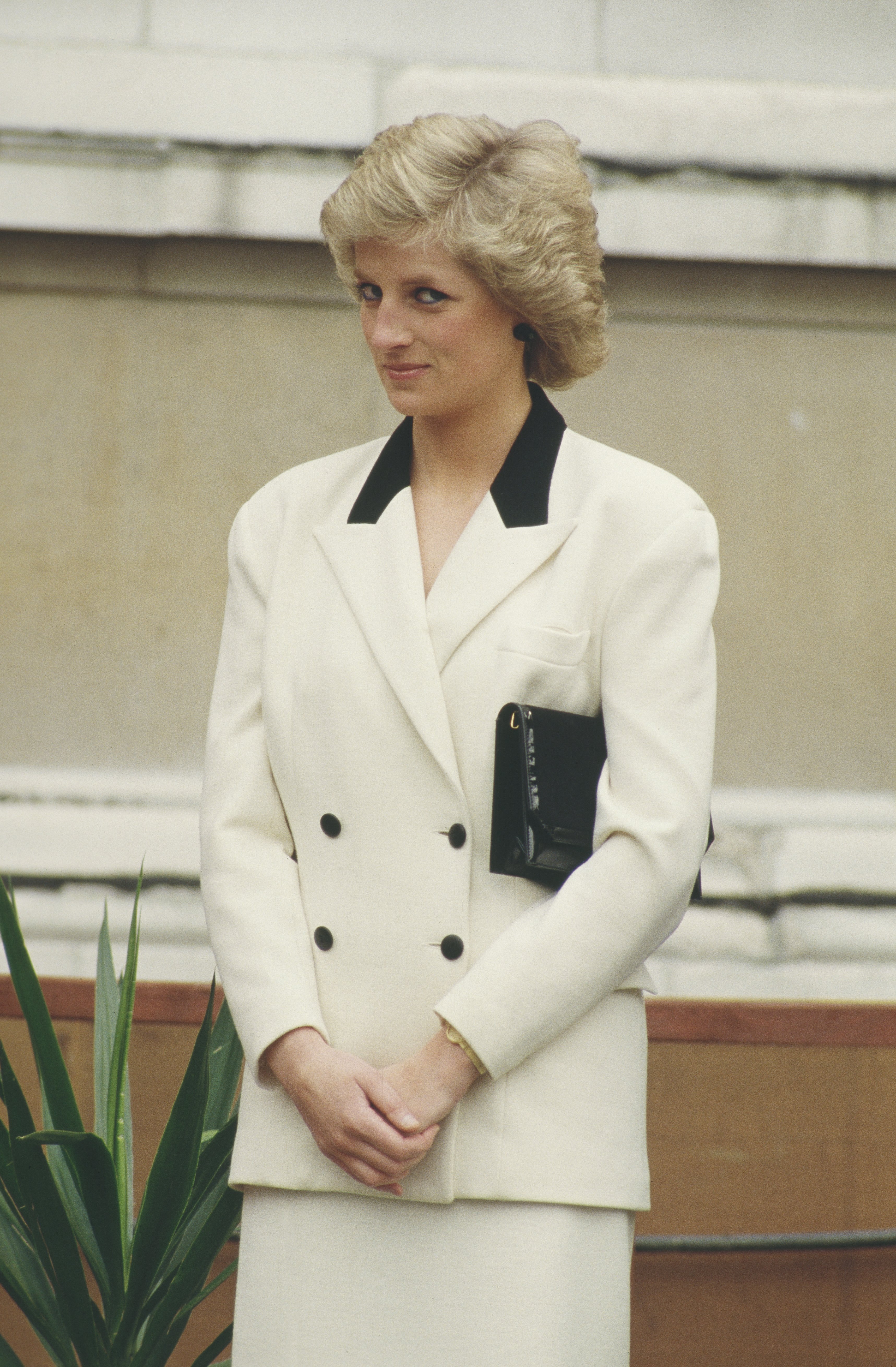 Diana, Princess of Wales, lays the foundation stone of the new Sainsbury Wing at the National Gallery in London, 30th March 1988. | Source: Getty Images
Around the age of 24, Diana, unhappy in her marriage to Prince Charles, fell in love with another man. In private tapes she made with her voice coach, Peter Settelen, that were released after her demise, Diana never mentioned his name, but she shared details of their relationship.
They got close when he was assigned as her bodyguard, and even though they were both married with kids, Diana fell "deeply in love" with him, and he fell for her.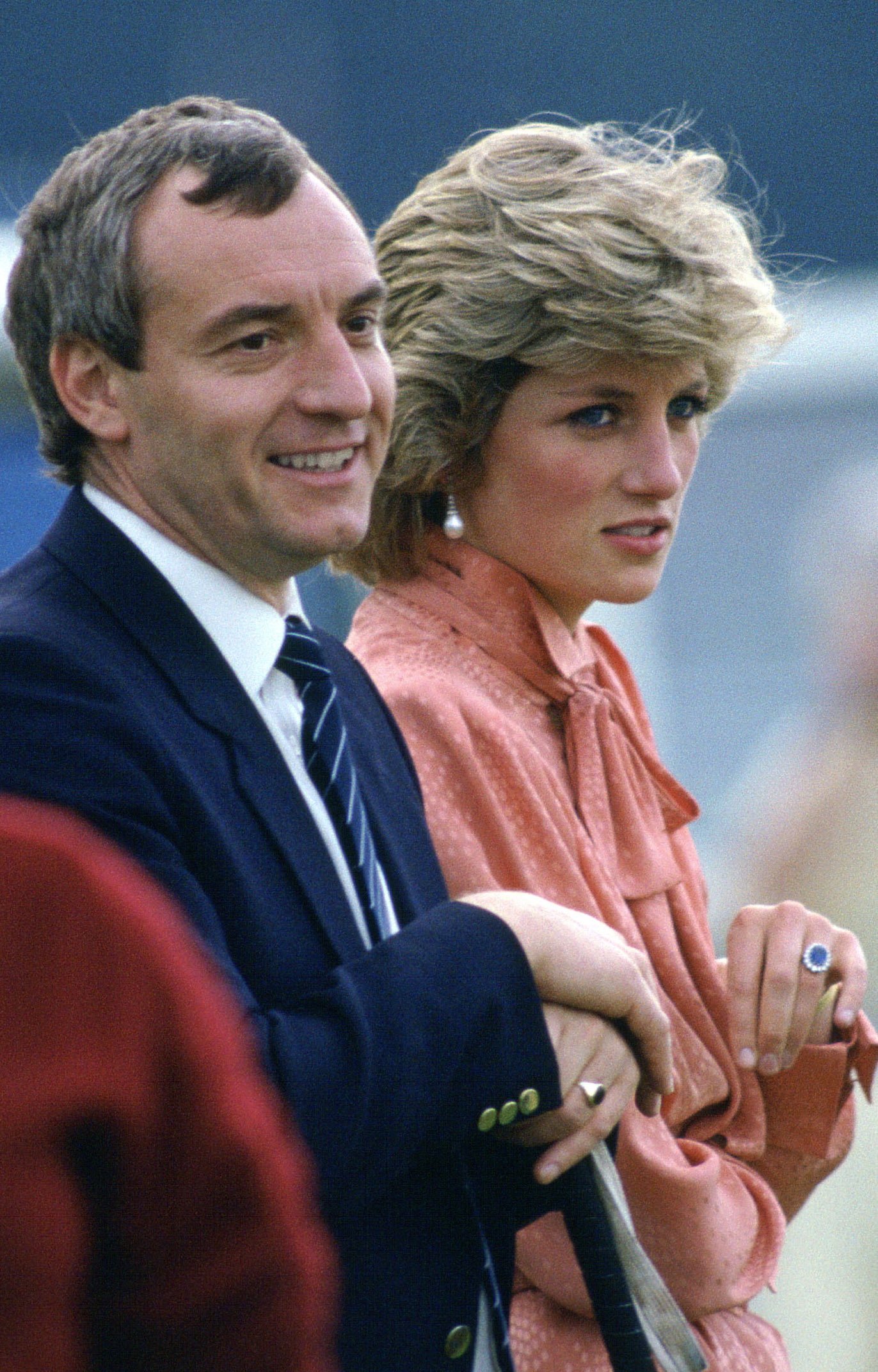 Diana, Princess Of Wales, with her police bodyguard, Barry Mannakee, while watching a match at Guards Polo Club, Smiths Lawn, Windsor. | Source: Getty Images
In the tapes, she admitted that she was contented with giving up her life as a royal to live with him, which he thought was a good plan. The man was named Barry Mannakee, and after his affair with Diana was discovered, he was "chucked out."
Diana referred to the man in her tapes as her "greatest love" until they were caught. Diana had been well and truly in love. She said:
"I just, you know, wore my heart on my sleeve. I was only happy when he was around."
INSIDE DIANA AND BARRY'S RELATIONSHIP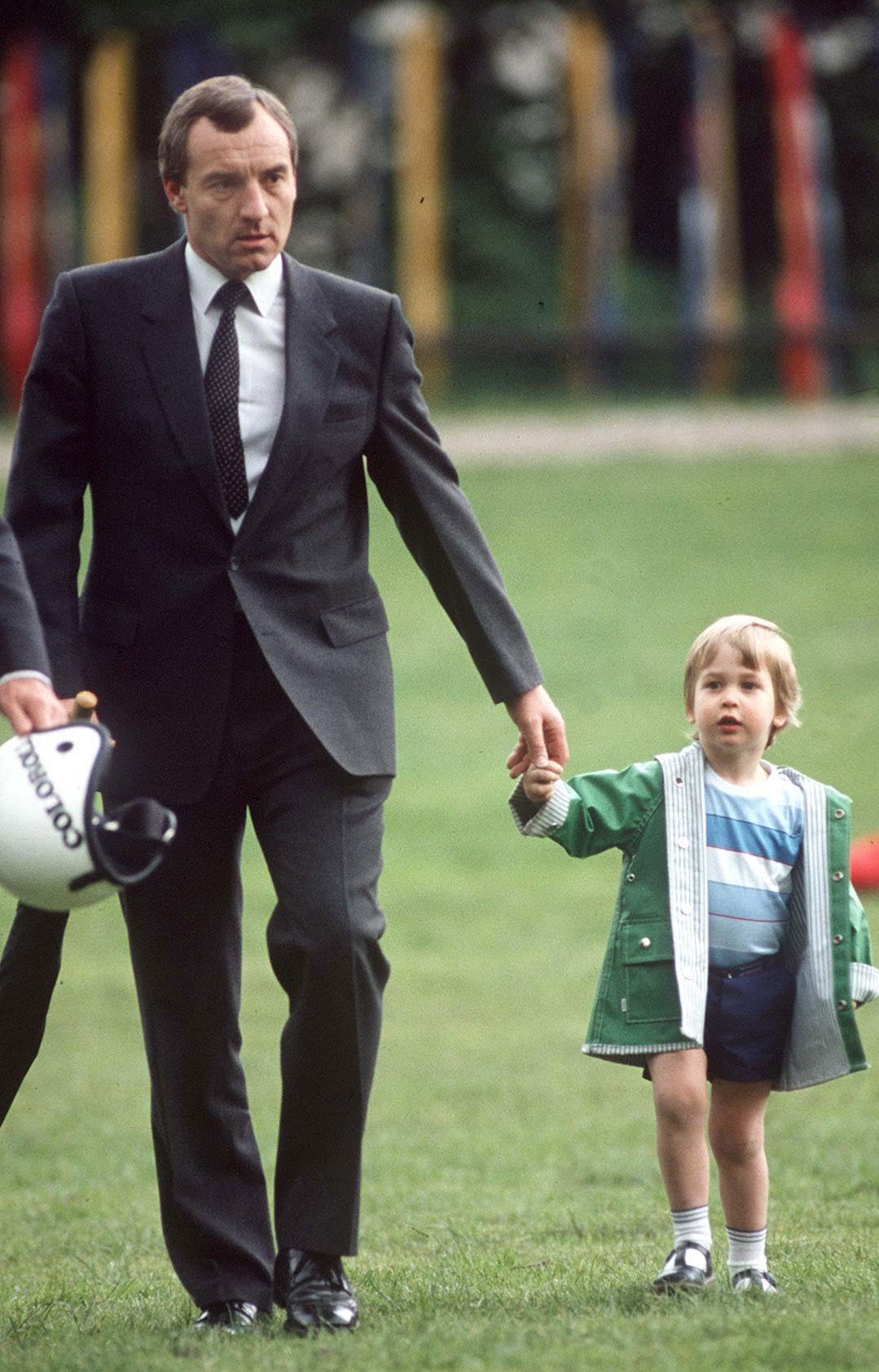 Prince William at almost 3 years old with his police bodyguard Barry Mannakee. | Source: Getty Images
Diana and Mannakee already knew each other before he was assigned to be her bodyguard, but their relationship deepened after he got the role. It all began in 1965 when they had a fishing trip in Balmoral, the royal family's Scottish summer retreat.
That day Diana had been watching her husband fishing when a salmon hook from a rough cast got stuck in her eyelid. The bodyguards were called to take her home, where medics would be waiting, and Mannakee was the one who drove.
Prince Charles had let him handle it while he remained fishing, and Mannakee consoled Diana as he drove. It left a big impression on her. As time passed, Mannakee took on the role of supporter for the royal.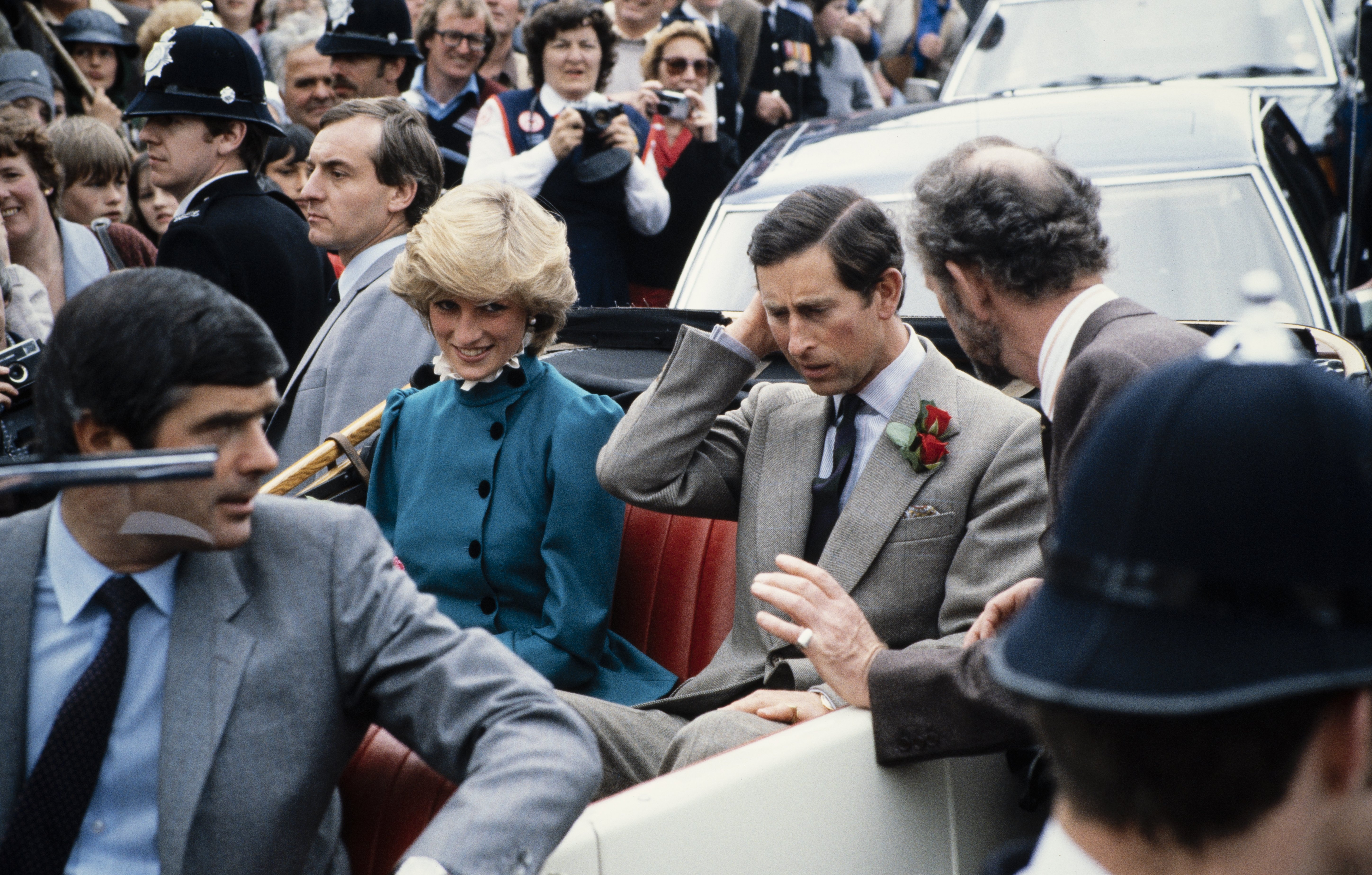 Prince Charles and Princess Diana in St Columb, Cornwall, in May 1983. | Source: Getty Images
He would support her emotionally, especially when it was time for her to attend an event where she had to speak. Mannakee would also lend her his shoulder to cry on as she struggled with the rough storms of her marriage to Charles.
The growing intimacy between Diana and Mannakee, as well as the "over-familiar behaviors" they exhibited towards each other, was what gave them away. In addition, Mannakee was said to have broken protocol several times by not maintaining distance from his ward.
The man who replaced Mannakee as bodyguard admitted that he had tea with Diana in her private drawing room but that they never got intimate. The two were also overheard flirting back and forth like lovers.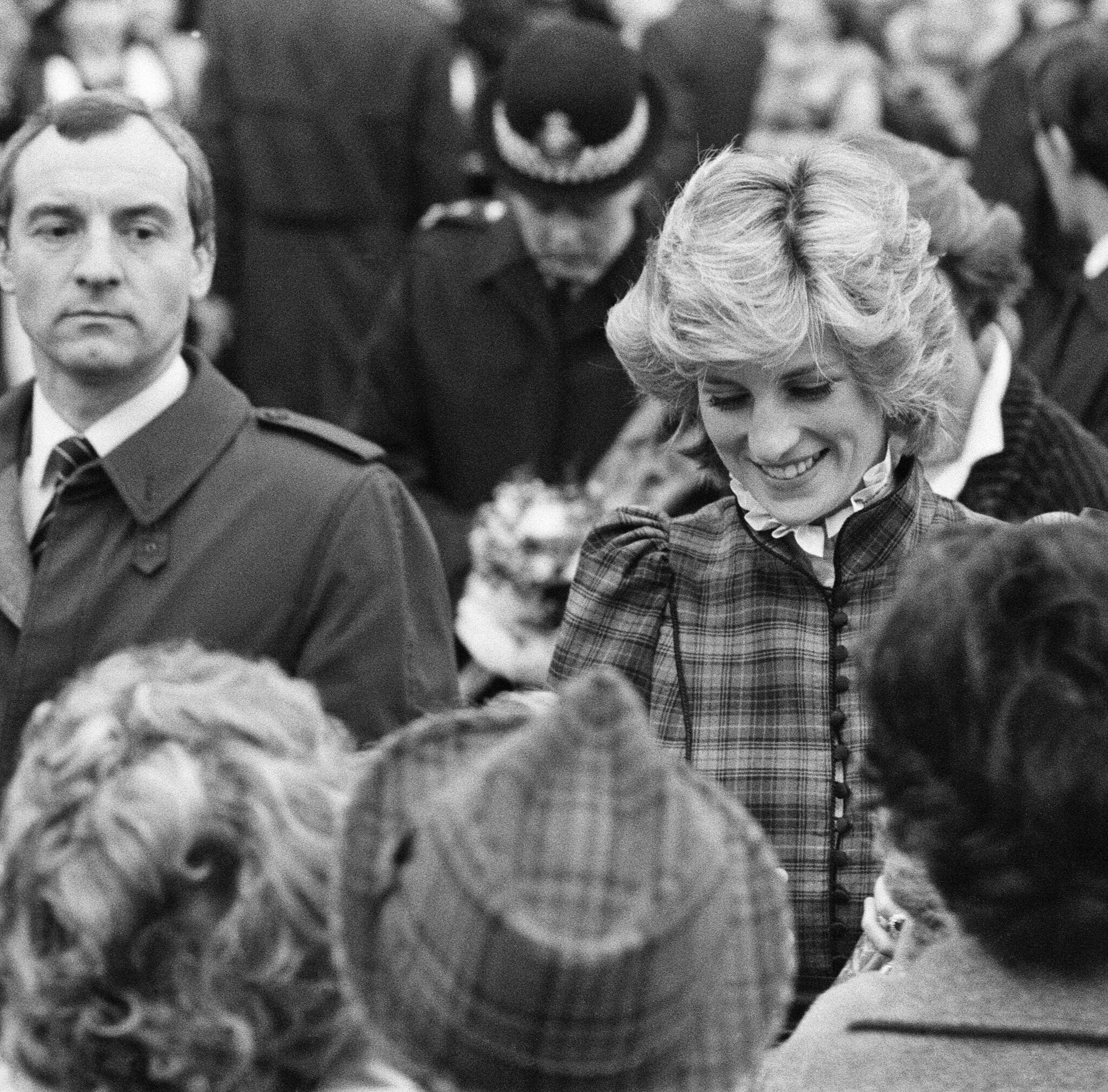 Princess Diana and behind her, her bodyguard Barry Mannakee at Mid Glamorgan in Wales. | Source: Getty Images
In her book "The Diana Chronicles," Tina Brown illuminated one such interaction between Diana and Mannakee. She wrote:
"She would ask him, 'Barry, how do I look?'"
And he would say, "Sensational, as you know you do. I could quite fancy you myself." In reply, Diana would tell him, "But you already do, don't you? Escort me to my car." Brown also declared that the Princess and her bodyguard flirted with each other and were active lovers.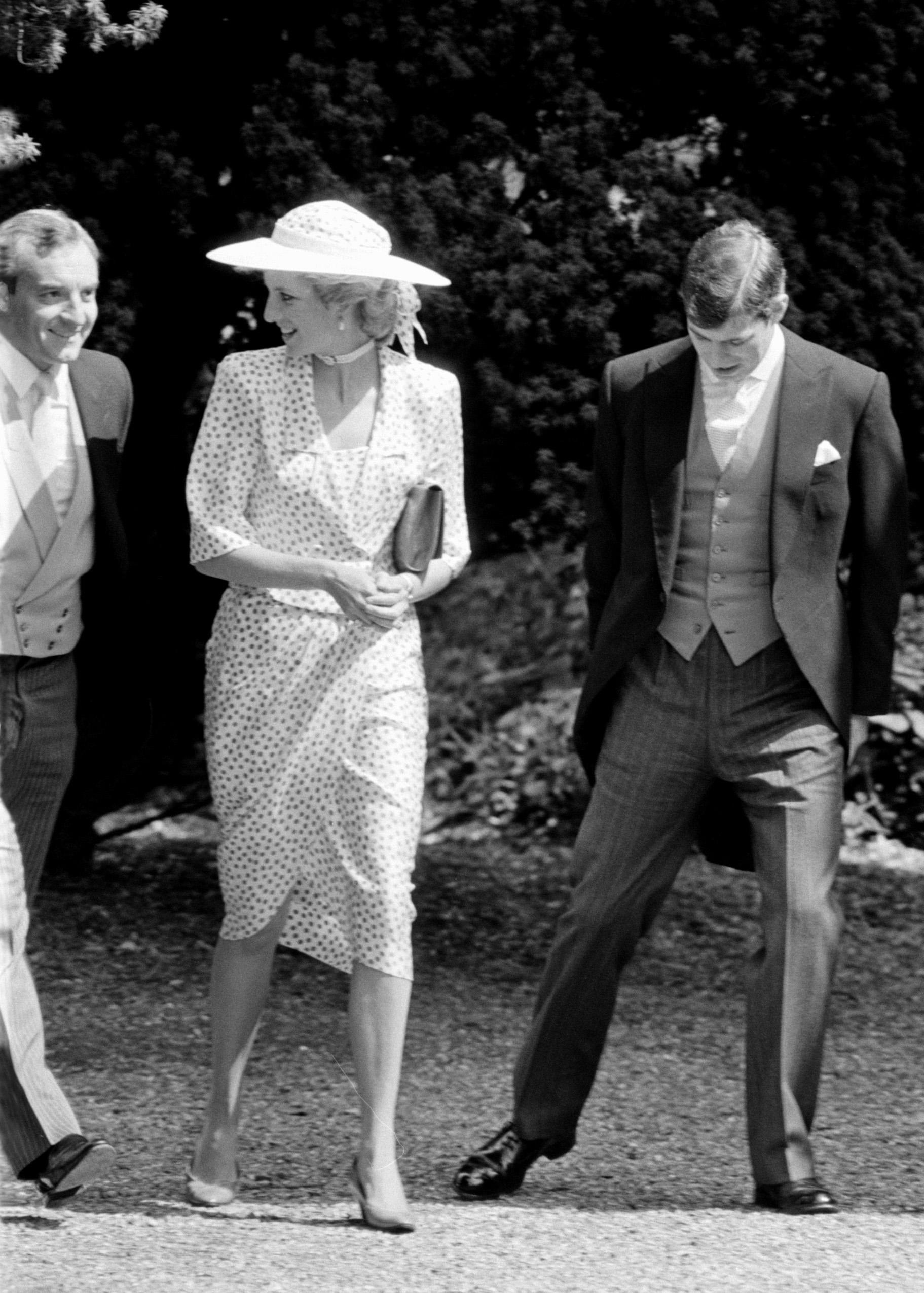 The Princess of Wales, wearing a pink spotted silk suit and brimmed white hat, smiles at her police bodyguard, Barry Mannakee, as she arrives at Highclere, Berkshire. | Source: Getty Images
All the above factors had Charles and Kensington Palace suspicious. Finally, in July 1986, Diana and Mannakee were caught in a "compromising position," which spelled doom for their affair.
The repercussion was swift; Mannakee was dismissed as her bodyguard and transferred to the Diplomatic Protection Squad before eventually getting fired. Diana said:
"And it got so difficult. And people got so jealous. [Expletive] in this house. And eventually, he had to go… it was all found out, and he was chucked out."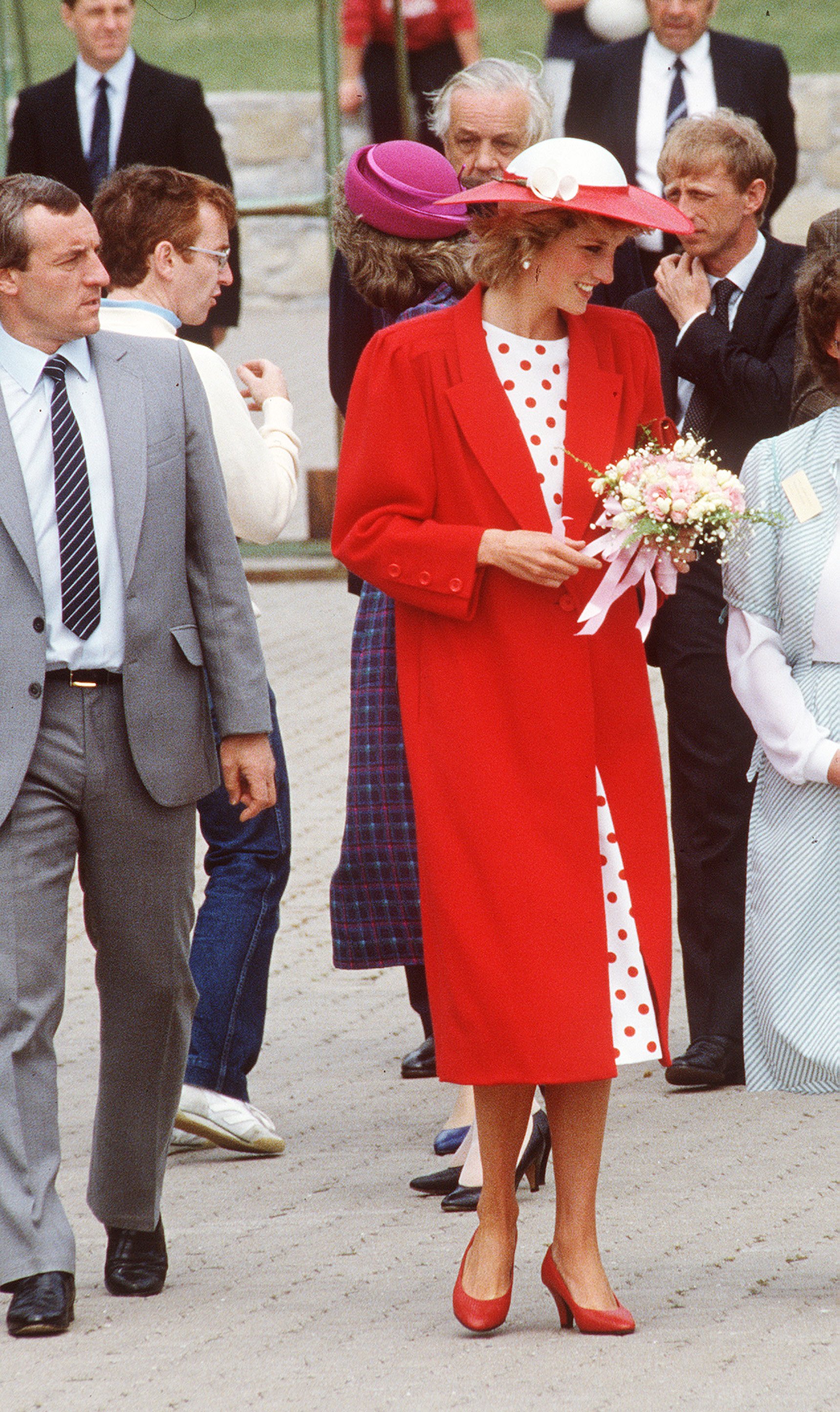 Diana, Princess of Wales, wearing a red jacket designed by Jan van Velden, with a white and red polka dot dress and a matching hat, with her bodyguard Barry Mannakee. | Source: Getty Images
Mannakee was dismissed because he had become "too close" to Diana, ending all they shared. Diana never admitted to having sexual affairs with Mannakee and always insisted that he was more like a father figure to her, even though some press photos could be interpreted otherwise.
In an interview, Diana stated that the whole time she appeared before him, she was "like a little girl" who was "desperate for praise."
DIANA NEVER BELIEVED BARRY'S DEATH WAS AN ACCIDENT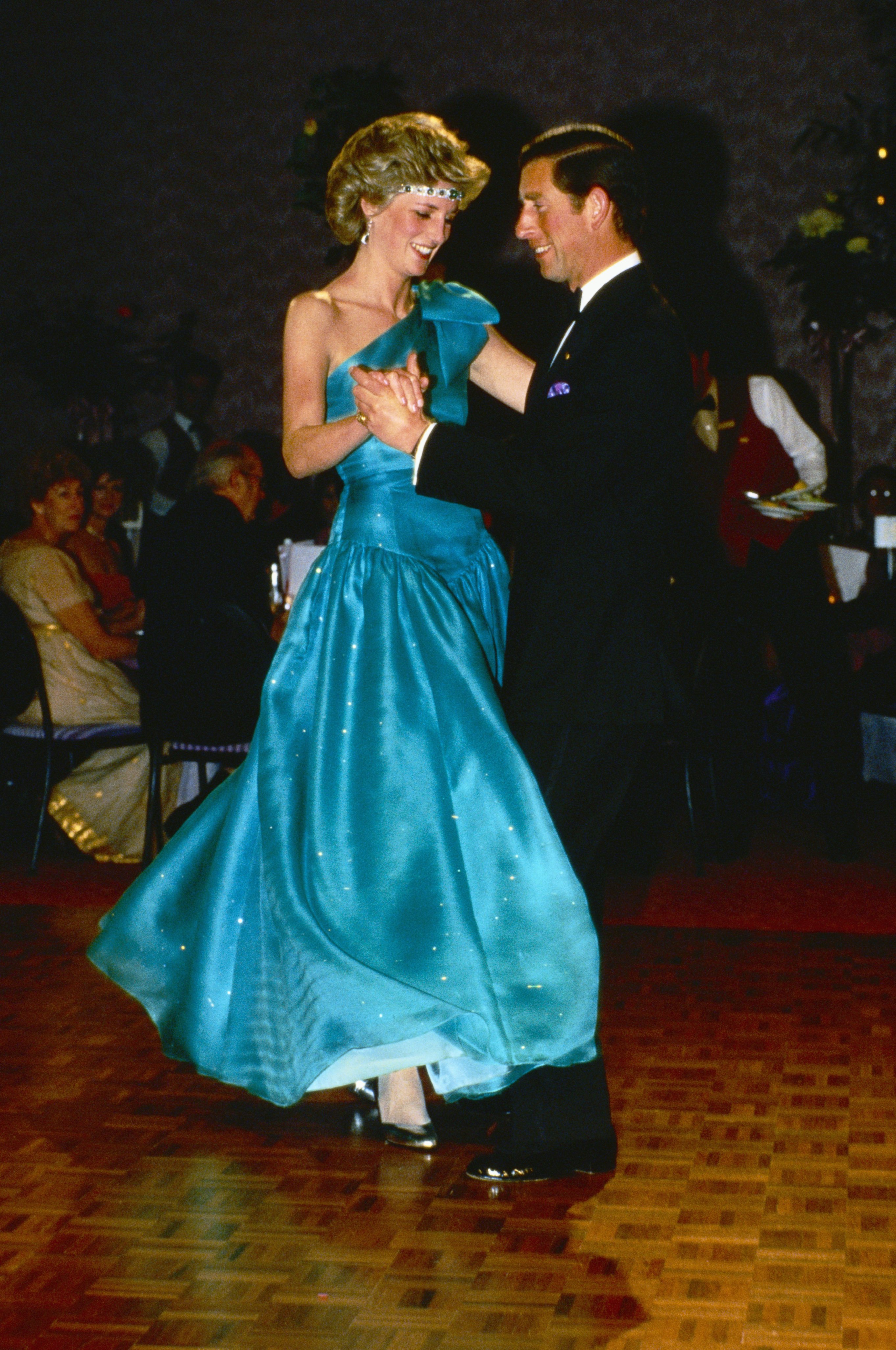 Princess Diana and Prince Charles dance at a formal event. | Source: Getty Images
In 1987, months after he was fired, Mannakee met his demise while riding a bike. He was struck by a car driven by an inexperienced 17-year-old, and investigations at the time had deemed it a tragic accident. Diana had been on a visit to Cannes for the film festival when she heard the news, which devastated her, but she kept up her appearances.
Diana found it hard to believe it had been a pure coincidence, and when she spoke of his death in her tapes, she mentioned that he was "bumped off." Charles had been the one to deliver the news of Mannakee's death to Diana. Speaking about that, she said:
"Charles said to me, 'He was killed in a motorbike accident,' and that was the biggest blow of my life, I must say. It was a killer."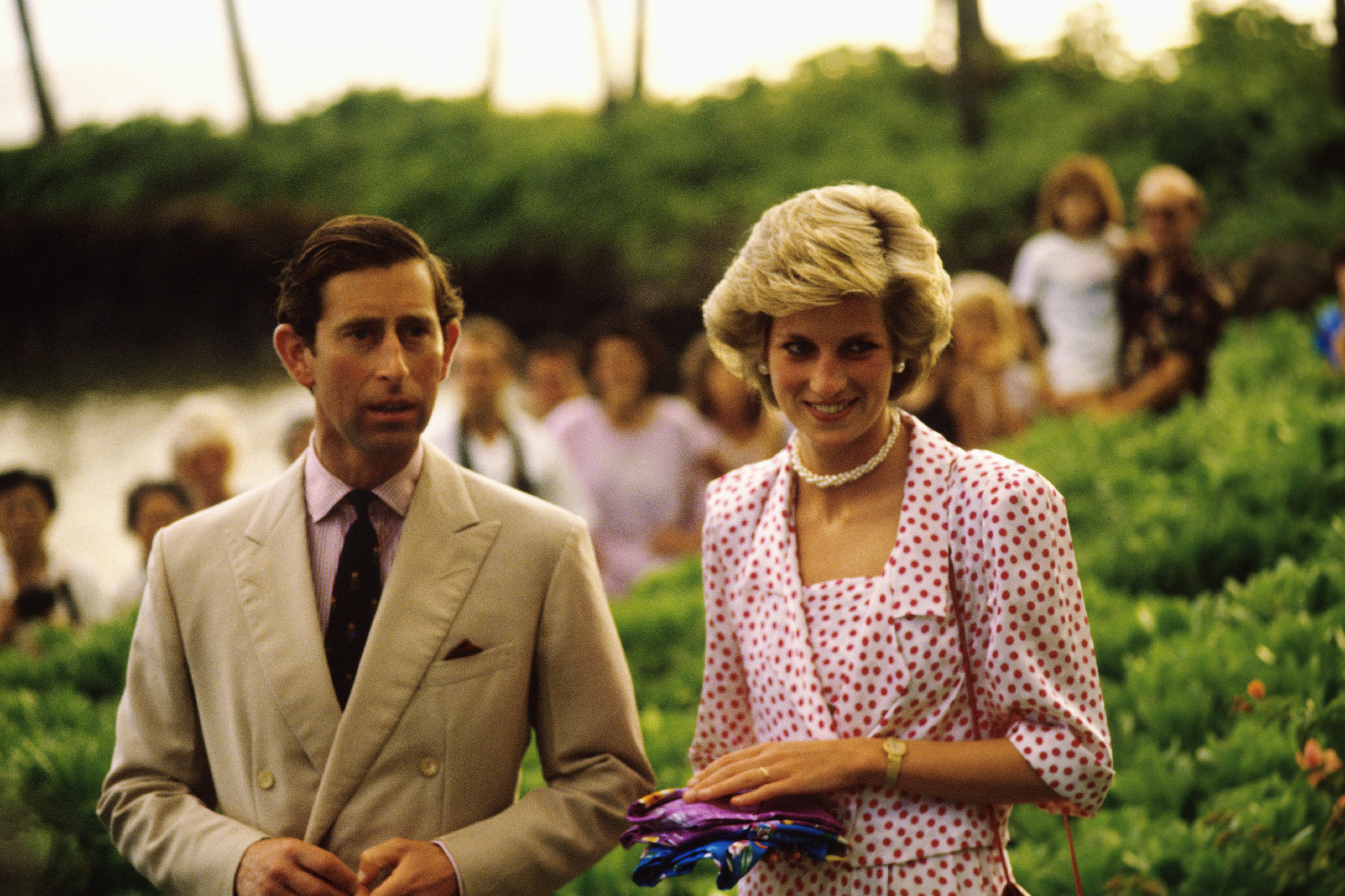 Prince Charles and Princess Diana in Hawaii. | Source: Getty Images
Diana added, "And Charles, though he knew, never had any proof, and he just jumped it on me like that, and I wasn't able to do anything."
Following his demise, Mannakee haunted Diana's dreams. According to her, he seemed "unhappy" where he was, so she searched for his burial ground and placed some flowers there.
The disturbing dreams stopped after she did that, and Diana took it as an end to his suffering. She said about the relationship, "I should never have played with fire, and I did. And I got very burned." It was a hard lesson, and Diana never forgot what she learned until her demise.
Please fill in your e-mail so we can share with you our top stories!