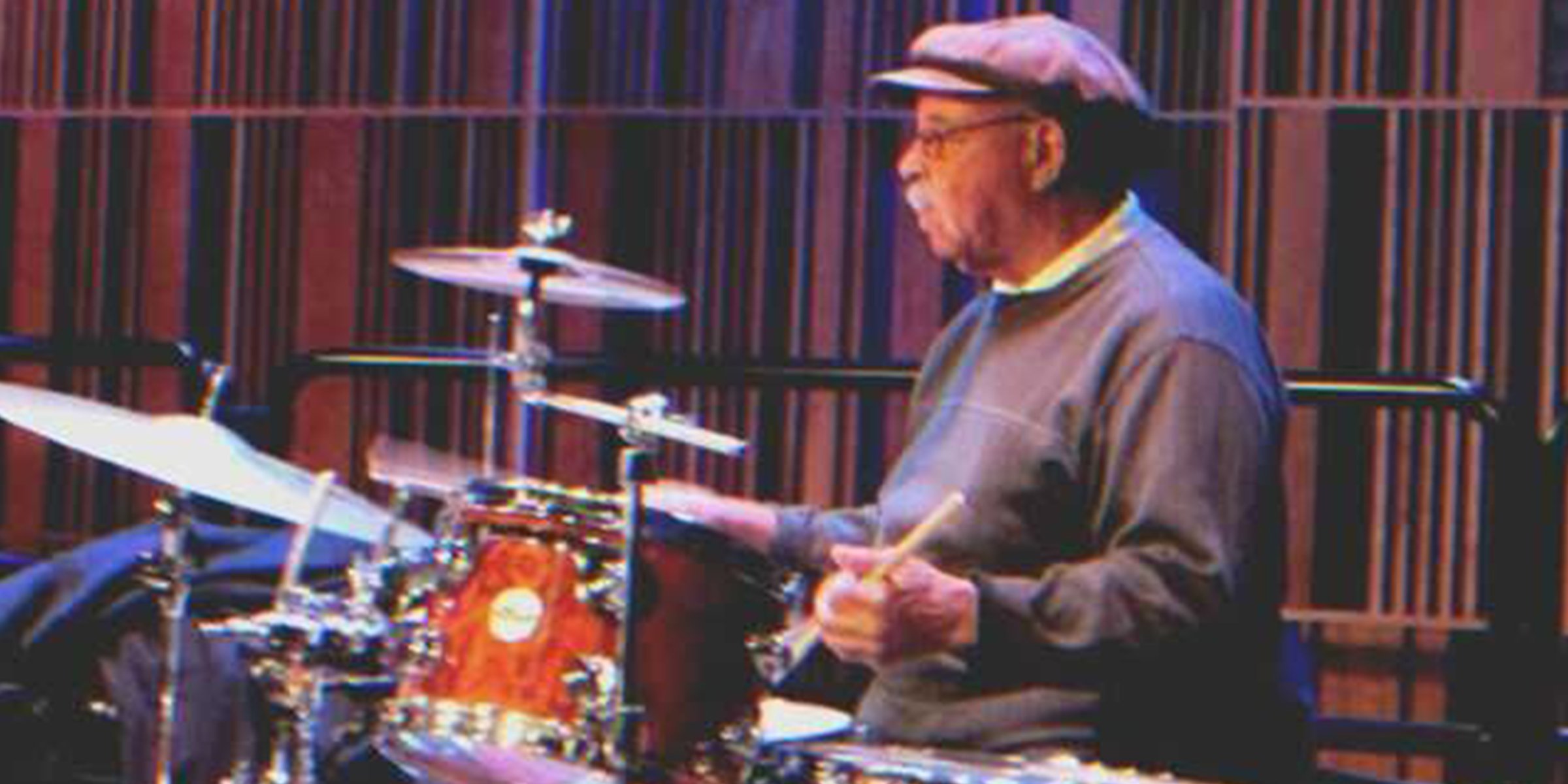 flickr.com/infrogmation
Boy Invites Music Band to His Grandma's Birthday, Lady Hears Voice of Man She Lost 54 Years Ago – Story of the Day
A boy makes his grandmother cry on her birthday after he invites a band for a special performance, and she recognizes the lead singer's voice—it was the voice of a man who still haunts her 54 years later.
"Did you really ask him out? That takes some guts, Gran! What if he said no?" 17-year-old Kevin asked, making Dorothy smile. They were having dinner and Dorothy was telling Kevin about her first love. Ever since he learned that Dorothy had a lover back in her high school days, Kevin couldn't resist the urge to know the whole story.
"And how long did you guys date? Was this before you met Grandpa?" Kevin asked further.
Dothory smiled again, slicing the steak on her plate. "It was way before I met your grandpa," she said. "I was 16 then, and as much as I knew Michael, he would have never said no. And well, he did say yes. It's just that something strange happened after I proposed to him, and then we never saw each other again…."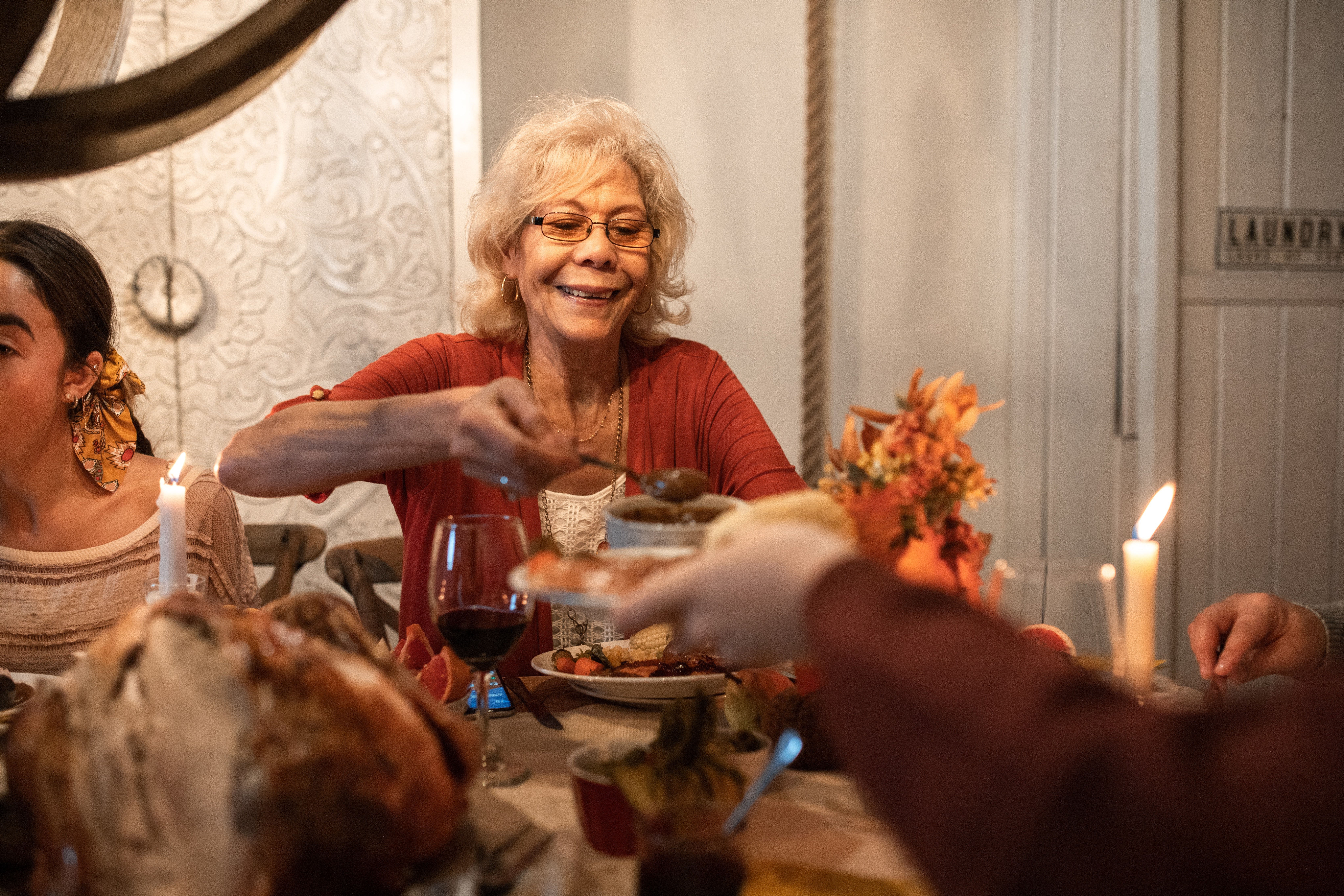 For illustration purposes only. | Source: Pexels
Dorothy nodded. "He just disappeared. Nobody knew what happened to Michael, and he never contacted me again. He didn't contact any of his friends or classmates either. Strangely enough, even his neighbors didn't know much about him except that his family had relocated."
"That's weird! It looks like he just ran away from everything. Why would he do that? That's so cowardly!"
"Well, he must have had his reasons," Dorothy sighed. "I only wish he'd told me before he made his decision. We would have found a way to stay together. But I believe God had other plans for us…."
"Do you still have his pictures, Gran? I bet you do! And would you have married him if he had found you again?"
Dorothy paused for a while. "I do have some of our photos in our old school albums. As far as marrying him is considered, I would first want to know why he left me. I loved him. I guess I still miss him. But I need some answers too, Kevin." She smiled.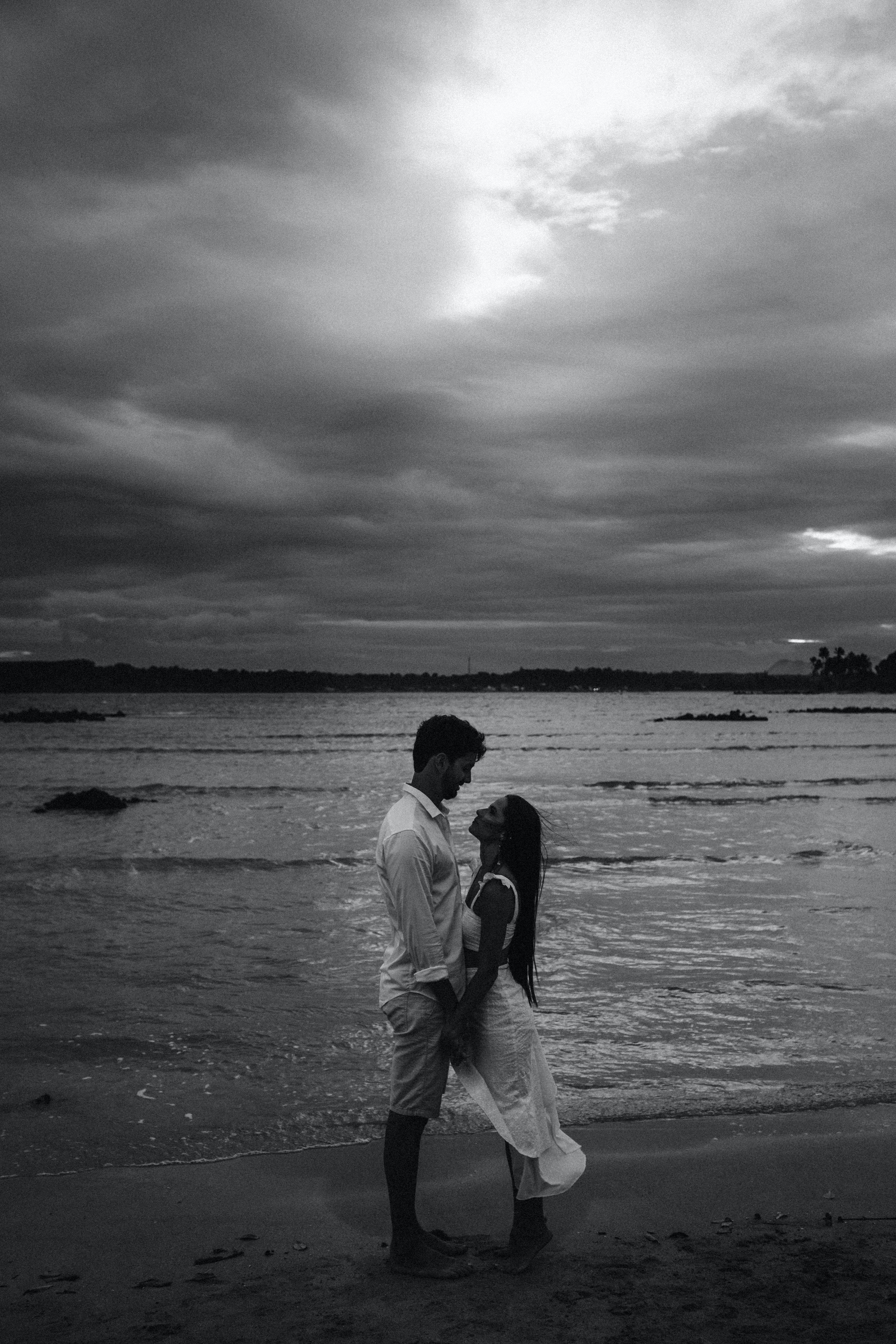 For illustration purposes only. | Source: Pexels
That night, after dinner, Kevin sat in Dorothy's room, and she showed him her old pictures with Michael. Kevin observed how happily Dorothy spoke about Michael.
After his grandfather passed away, Dorothy had been very lonely and sad. Kevin requested his mom and dad to move in with Dorothy so they could be around her. Kevin always loved spending time with Dorothy ever since he was a kid and nothing changed when he grew up.
After learning about his Gran's first love story, Kevin thought about finding Michael, but he had no clue how...
She approached the stage's edge and stood there alone, her hands tightly clutched to her chest. "I - I can never forget his voice!" she told herself in a teary voice.
It was Dorothy's 70th birthday, and Kevin and his parents surprised her with a grand party at a fancy restaurant. They reserved a banquet hall and stunningly decorated it with balloons and a giant birthday banner.
A giant cake stood at the center of the function hall, and everyone sang the birthday song as Dorothy took a slice of it. "Thank you so much, everyone," she said, tearing up. "This was such a beautiful surprise. I appreciate you all doing this for me."
"Happy birthday, Gran!" Kevin said and hugged her. "But that's not where the party ends! I have a little surprise for you!"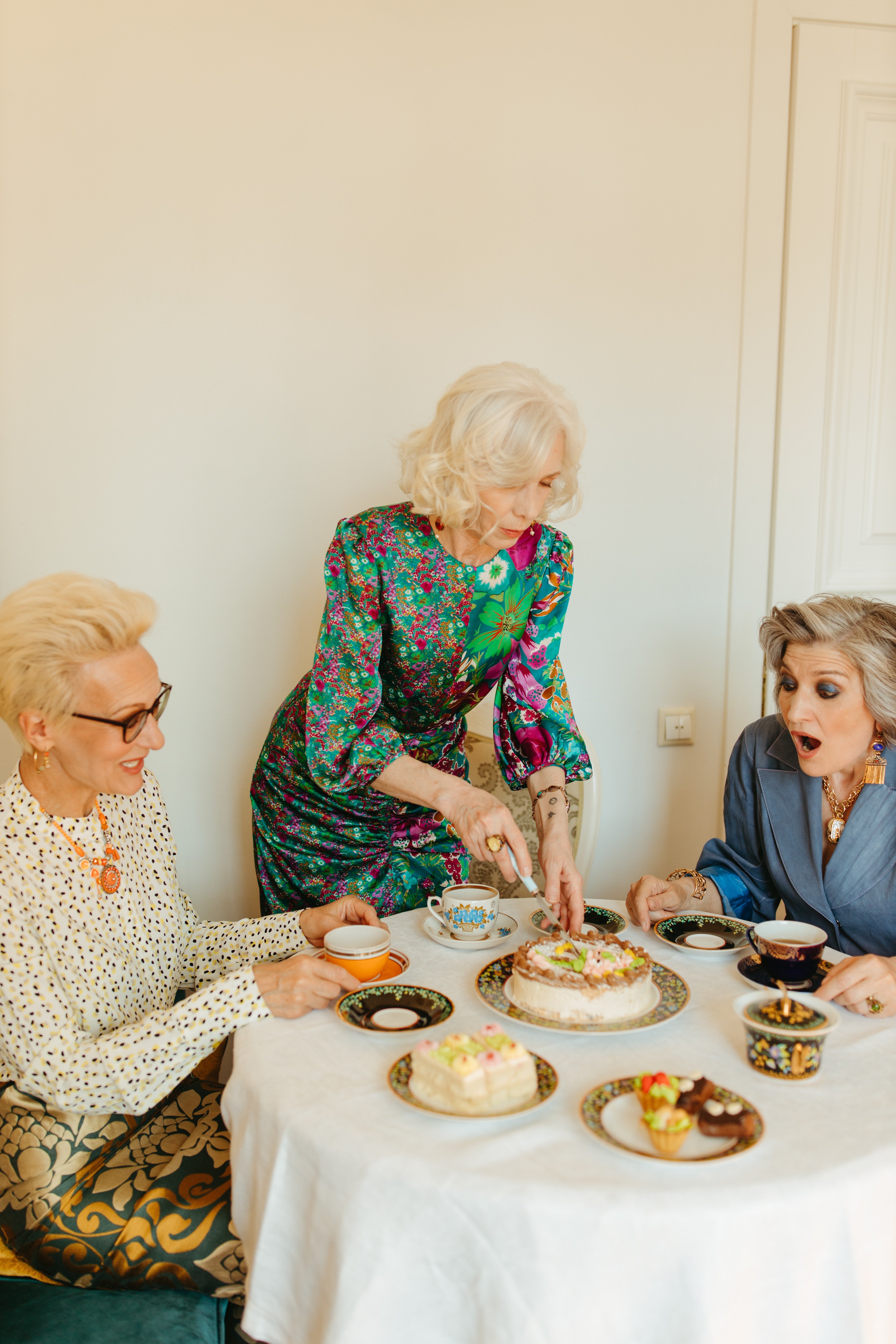 For illustration purposes only. | Source: Pexels
Kevin grabbed the microphone and ran up to the stage. "Excuse me, ladies and gentlemen. May I please have your attention?" he began, and the crowd turned to face him.
"Today happens to be a very special day for me. Today my gorgeous Gran turns 70 and even more beautiful!" he said. "She's been the most amazing person in my life, and no matter how much I love her, I know she'll beat me to it because she loves me way more than I love her. So Gran, to give you a tough competition and show you that your grandson loves you way more, I have a special surprise for you. I've invited some special guests to take the stage. Please welcome our band for tonight's party, everyone!"
As Kevin said this, the lights in the hall dimmed, and a spotlight focused on the band on stage. Everyone was shocked. They did not expect the band to be made up of older men, none of whom appeared to be younger than 75.
"Kevin!" his father scowled. "Is this supposed to be a joke? Can't you see that people already hate this...."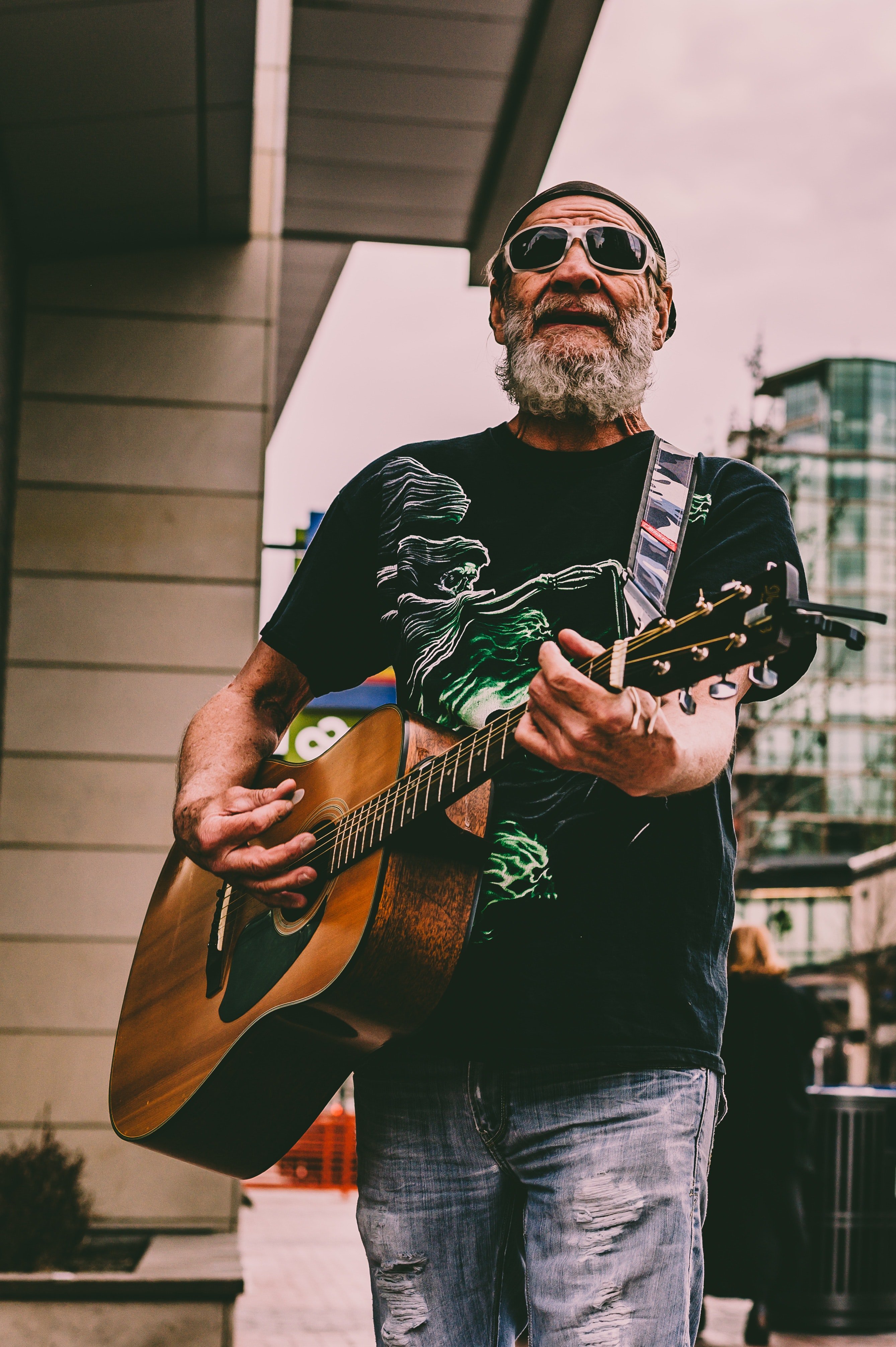 For illustration purposes only. | Source: Pexels
"Just wait for it, dad!" Kevin smiled. "Gran is going to love it."
Despite the hushed whispers among the party guests, the musicians started playing a melody, eventually filling the room and grabbing everyone's attention.
Meanwhile, Dorothy's eyes began to well up. She stood from her seat as the first chords were played and the lead singer began to sing. She approached the stage's edge and stood there alone, her hands tightly clutched to her chest.
"I - I can never forget his voice! I know it," she told herself in a teary voice.
Soon after, the lead singer went down from the stage and on his knees. "Would you like to dance with me?" he asked, and Dorothy couldn't believe her eyes. It was all a blur from there. She didn't realize when she nodded yes, only that she was dancing in the arms of the man she had lost 54 years ago. It was her Michael.
"Why did you leave me back then?" she asked after reality sunk in. They were dancing to a slow song, the spotlight and everyone's attention on them. They had never seen Dorothy so happy.
"Did you not miss me? How could you only think about yourself?"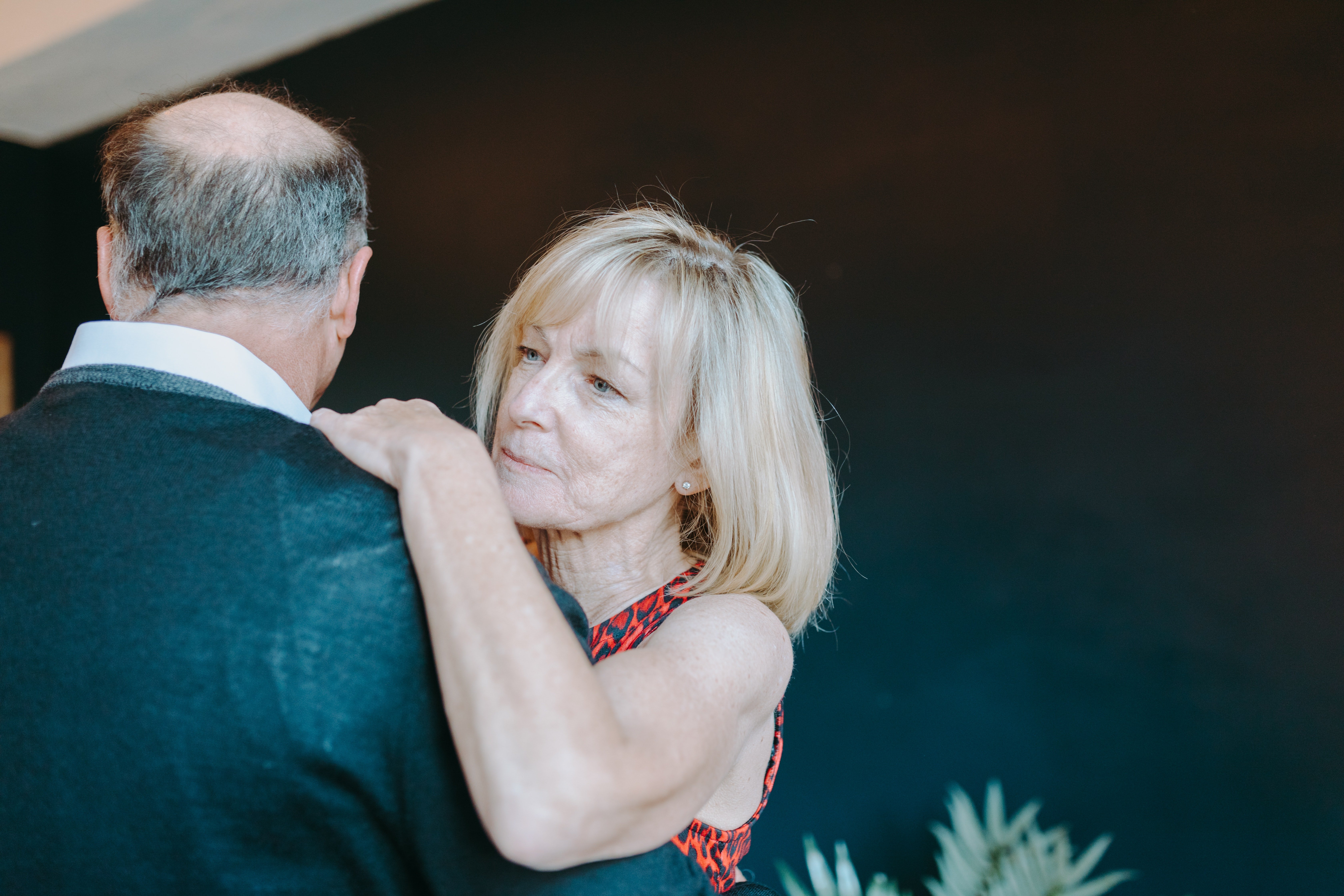 For illustration purposes only. | Source: Pexels
"I'm sorry, Dorothy," Michael said, his eyes brimming with tears. "Your father didn't want you to date a street musician. He came to my house and said he would send you to a private college in another state if I didn't leave town. And I knew more than anything in the world that you didn't want to leave your home. I loved you very much, but I wanted you to be happy... I only loved you, Dorothy...I never married...."
Dorothy couldn't contain her tears. "How could you decide for the both of us and leave me like that? Who gave you the right to do that?" She rested her head on his shoulder. "I - I got married and had a family, Michael. My husband was a lovely man, and I did love him."
Michael smiled and hugged her as they moved along to the tune of the slow melody. "And I am happy about that, Dorothy. Because as much as I loved you, I would have hated to see you sad and alone. Do you know why we saw each other again now? Because God saves the best for last….And so..." He took a step back and got on his knees.
"Would you marry me and be mine, Dorothy Fisher? I have loved you more than my life, and I would love to be by your side until God calls us home…."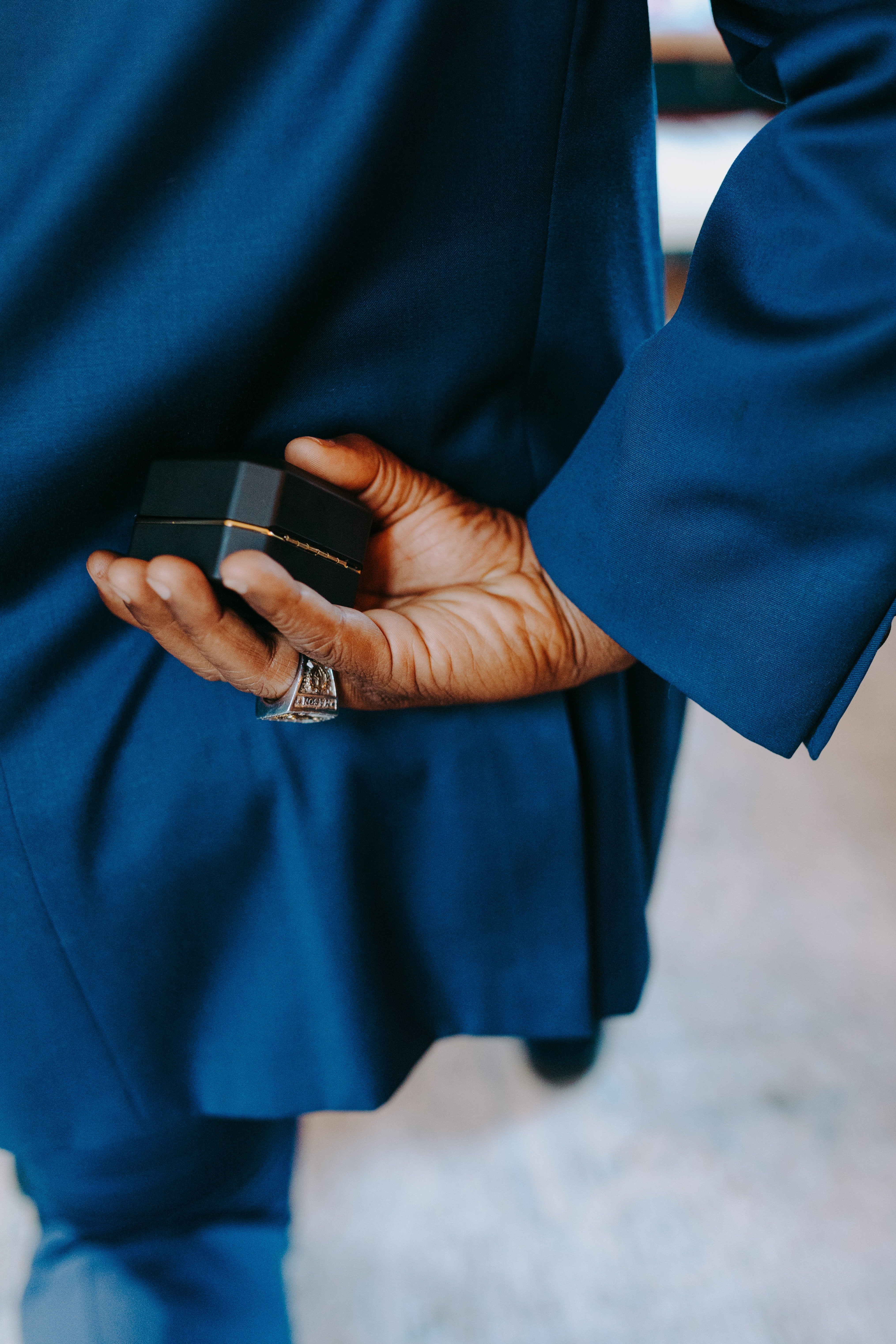 For illustration purposes only. | Source: Pexels
With tears in her eyes, Dorothy nodded yes again, and they kissed passionately while the music continued and everyone in the hall started to applaud.
Later, Kevin revealed that he found Michael on Facebook, and all it took was the click of a send button after typing out a message to Michael, who immediately replied to his invitation.
A few months later, Michael and Dorothy tied the knot. When they were about to say their "I do's," Kevin suddenly stood up from his seat and yelled:
"You must keep my Gran happy, Michael! I hate that you are taking her away from me! I am so jealous right now!"
Everyone at the wedding, including Dorothy and Michael, were laughing.
What can we learn from this story?
Our grandparents deserve to have a happy life too. Kevin knew that Dorothy genuinely missed Michael and loved him, so he reached out to Michael and helped them reunite.
If you're meant to be together, the universal forces will somehow work in favor of uniting you with your lover. After 54 long years of separation and living very different lives, Dorothy and Michael were reunited and even got married.
Share this story with your friends. It might brighten their day and inspire them.
If you enjoyed this story, you might like this one about a mom of two who reunites with her lover after 28 years in the most unexpected circumstances.
This piece is inspired by stories from the everyday lives of our readers and written by a professional writer. Any resemblance to actual names or locations is purely coincidental. All images are for illustration purposes only. Share your story with us; maybe it will change someone's life. If you would like to share your story, please send it to info@amomama.com.
Please fill in your e-mail so we can share with you our top stories!